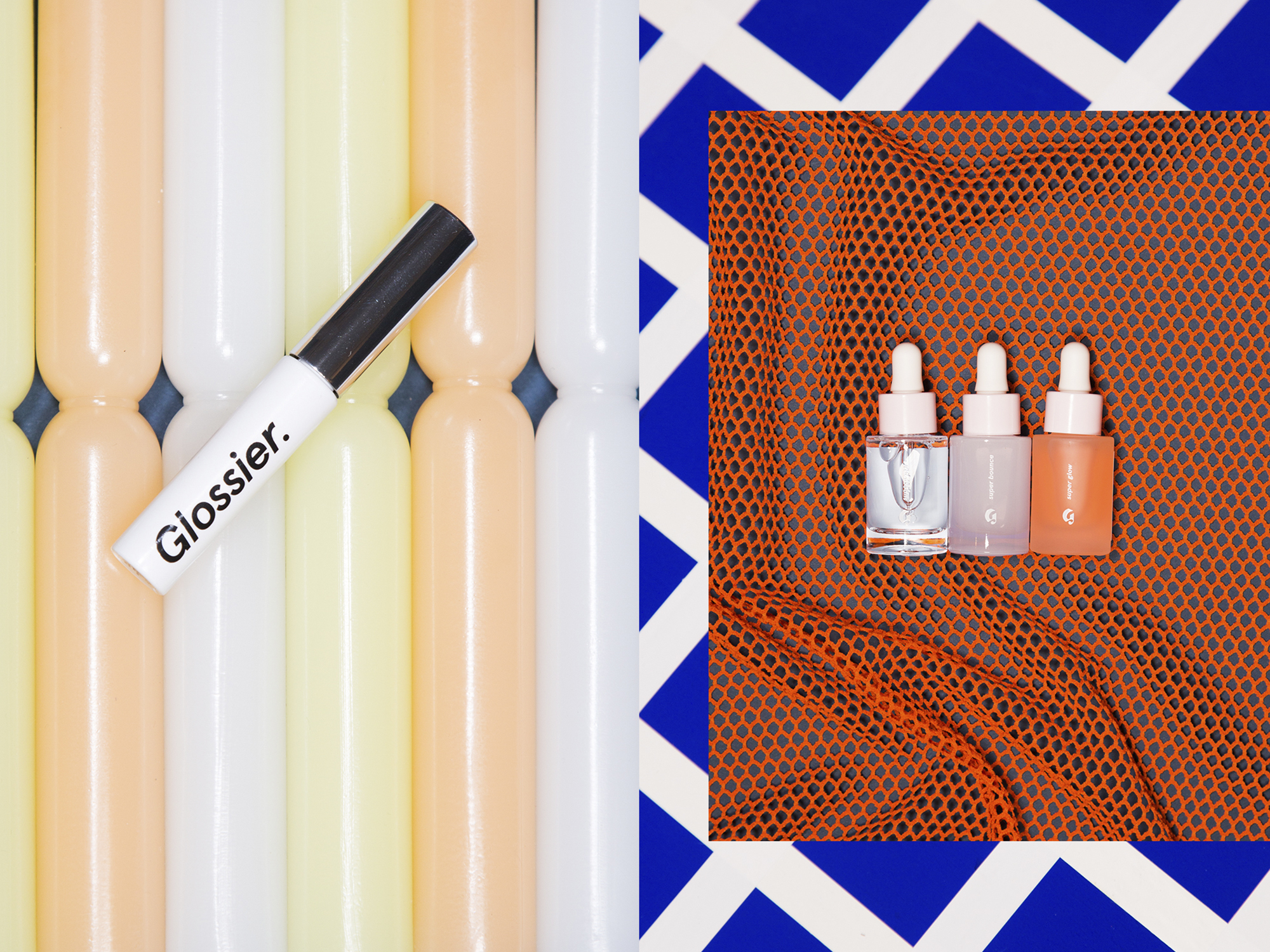 Choosing our faves was a piece of (dairy queen) cake ;)
If our last month can be described as "having our cake and eating it too", this month has been is the icing on top of that proverbial cake.
In September we were invited by the Gladstone Hotel to create an installation for Nuit Blanche, Toronto's city-wide, all-night art extravaganza. Mucho thanks goes to to our friends at FujiFilm, who supported the build. Though our team is constantly busied with branded projects, the opportunity to create art for art's sake AND have someone else foot the bill is few and far between. It's a privilege we want to acknowledge and an opportunity we strive to create for other artists in the future. A verifiable "have your cake and eat it too" moment.
Sliding into the current month, Biannual has finally landed in retailers and other exciting opportunities continue to role in. How appropriate that our current sentiments are underscored by the fact that October is the designated month of giving thanks! Here are a few items that made our list of "Things We Like" this month. One is in fact and literal cake that we'll choose to "eat" over "have" any day.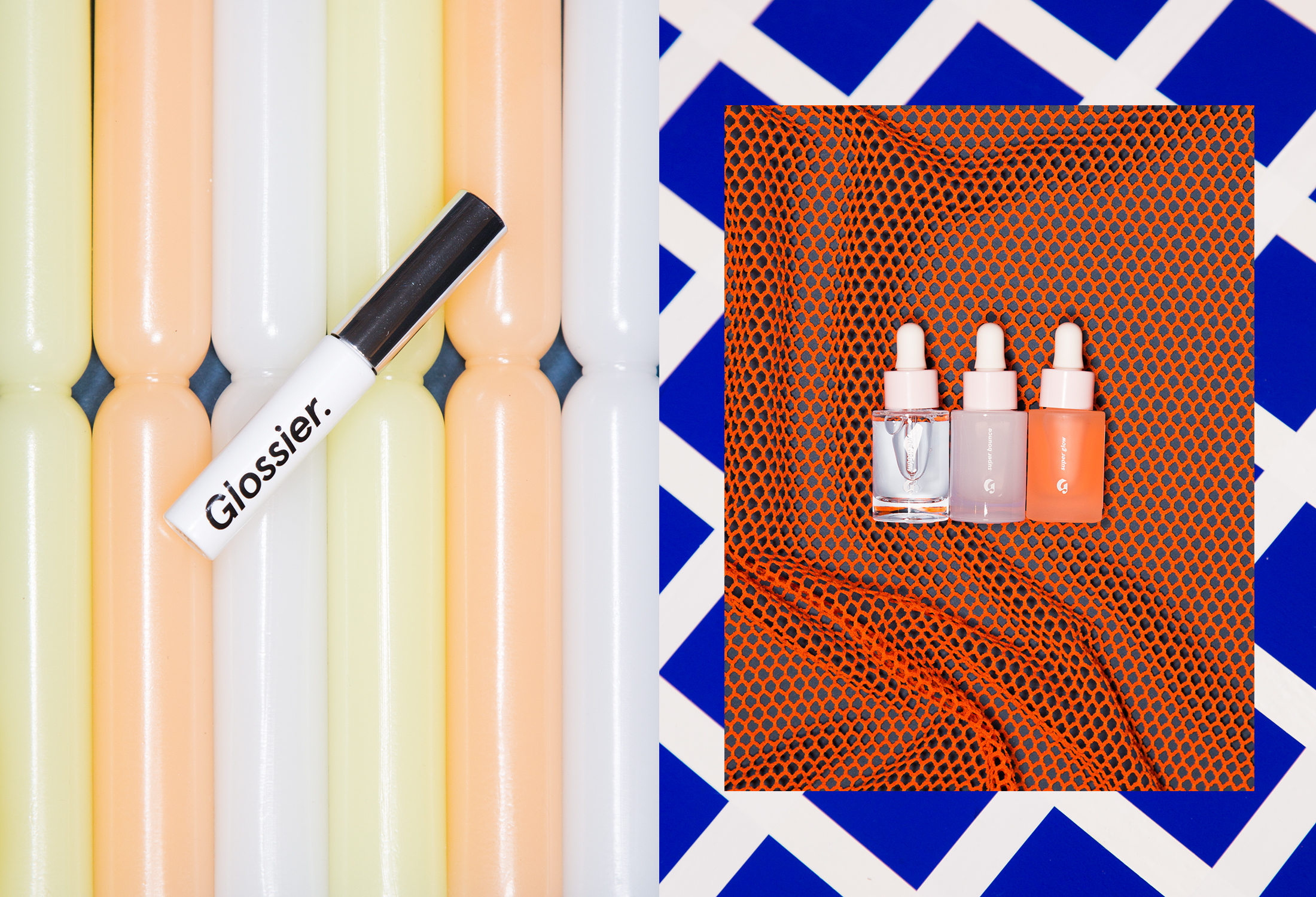 GLOSSIER BOY BROW
In the same way that Emily Weiss remains a constant inspiration for us at K&P, Glossier products persist as a mainstay in our beauty bags. Long before the cult branded landed in Canada we had our state-side pals sending us stashes of Boy Brow and Blam Dotcom (shoutout Rosanna <3). When the branded hosted their highly-anticipated pop-up shop in Toronto last month you best believe we stocked up real good. Boy Brow for everyone!!!! GLOSSIER THE SUPER PACK (SUPER GLOW, SUPRE PURE, SUPER BOUNCE)
The Super Pack trio, on the other hand, was uncharted territory. I was drawn to the idea that we're not just one "skin type". Our complexion needs change with each new scenario life throws at us. Try Super Glow for combating dull skin after an all-nighter or take Super Bounce along for a long flight.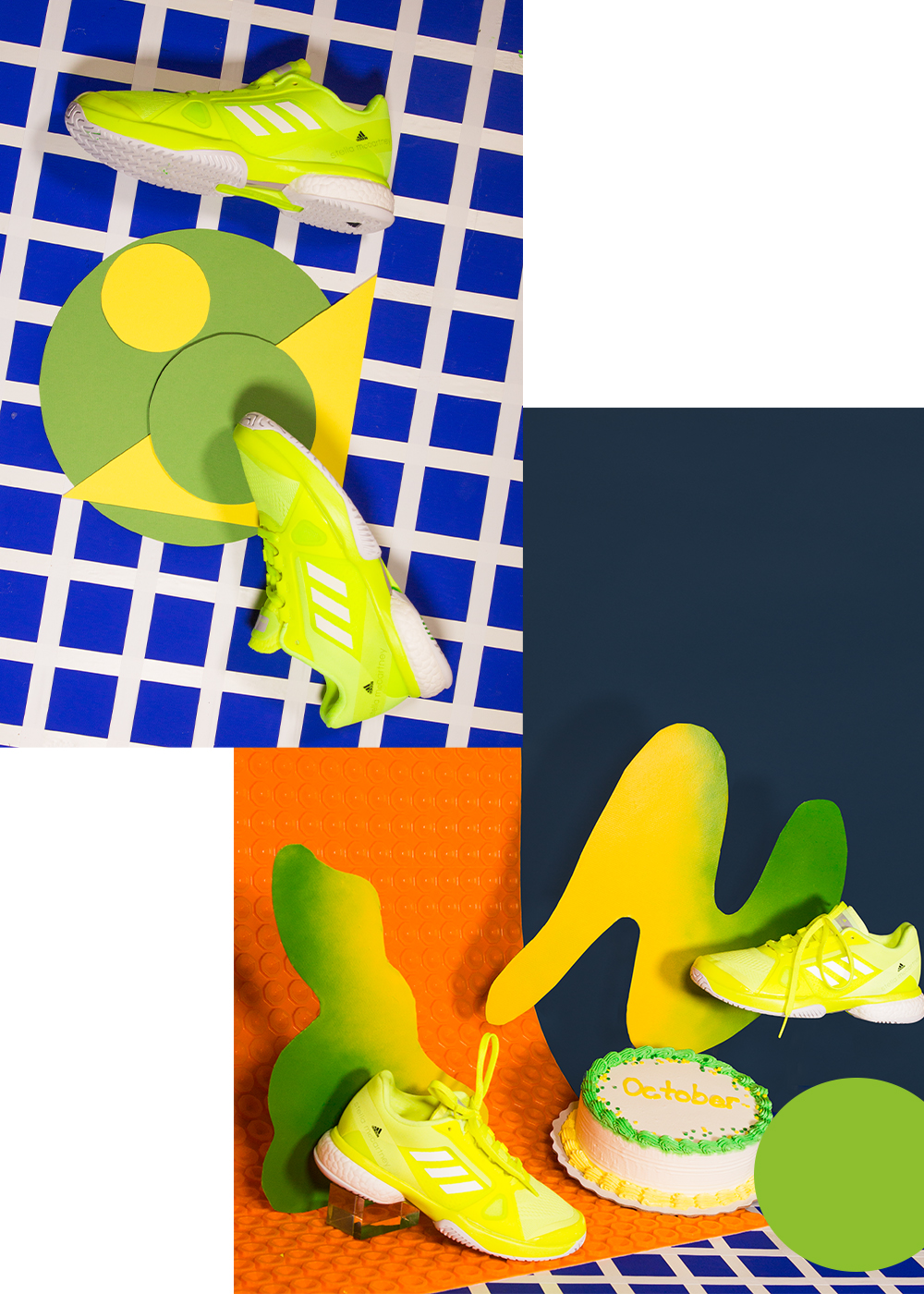 ADIDAS BY STELLA MCCARTNEY BARRICADE BOOSTS 2017
True: there's safety in numbers. Also true: there's safety in ultra-bright reflective shoes. As someone who prefers running at night reflective and brights coloured gear is key. These light up boosts put on a real show when hit with car lights. I might even go as far to say *Travis Scott Voice* it's lit at the night show….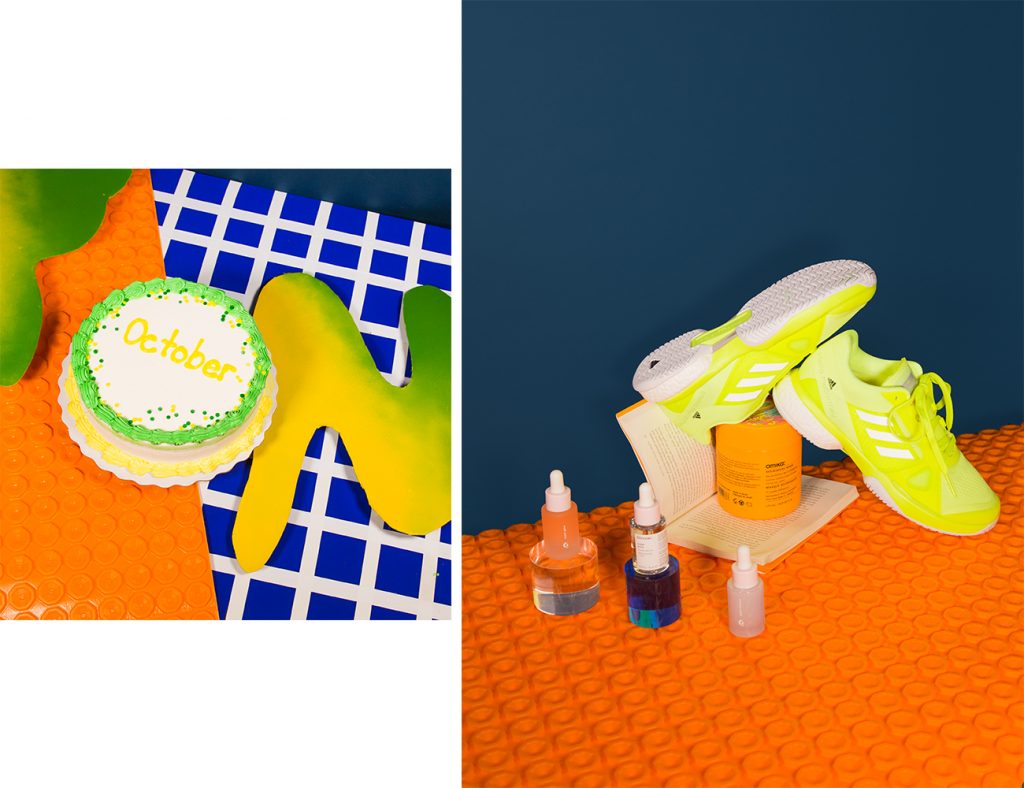 ICE CREAM CAKE FROM DAIRY QUEEN
After ringing in our girl Sabrina's birthday with a custom DQ cake I've been dreaming of a ice cream slice ever since. Full disclosure I helped myself to a bite of this October cake while it was still on set. No plates, no problemo!!! Of all the Things We Like this month, this guy takes the cake. Have I maxed out my daily allowance of cake metaphors yet? Would you role your eyes at a Marie Antoinette quote? Can you stomach some Rhianna lyrics? Coming up with cultural references is a cakewalk.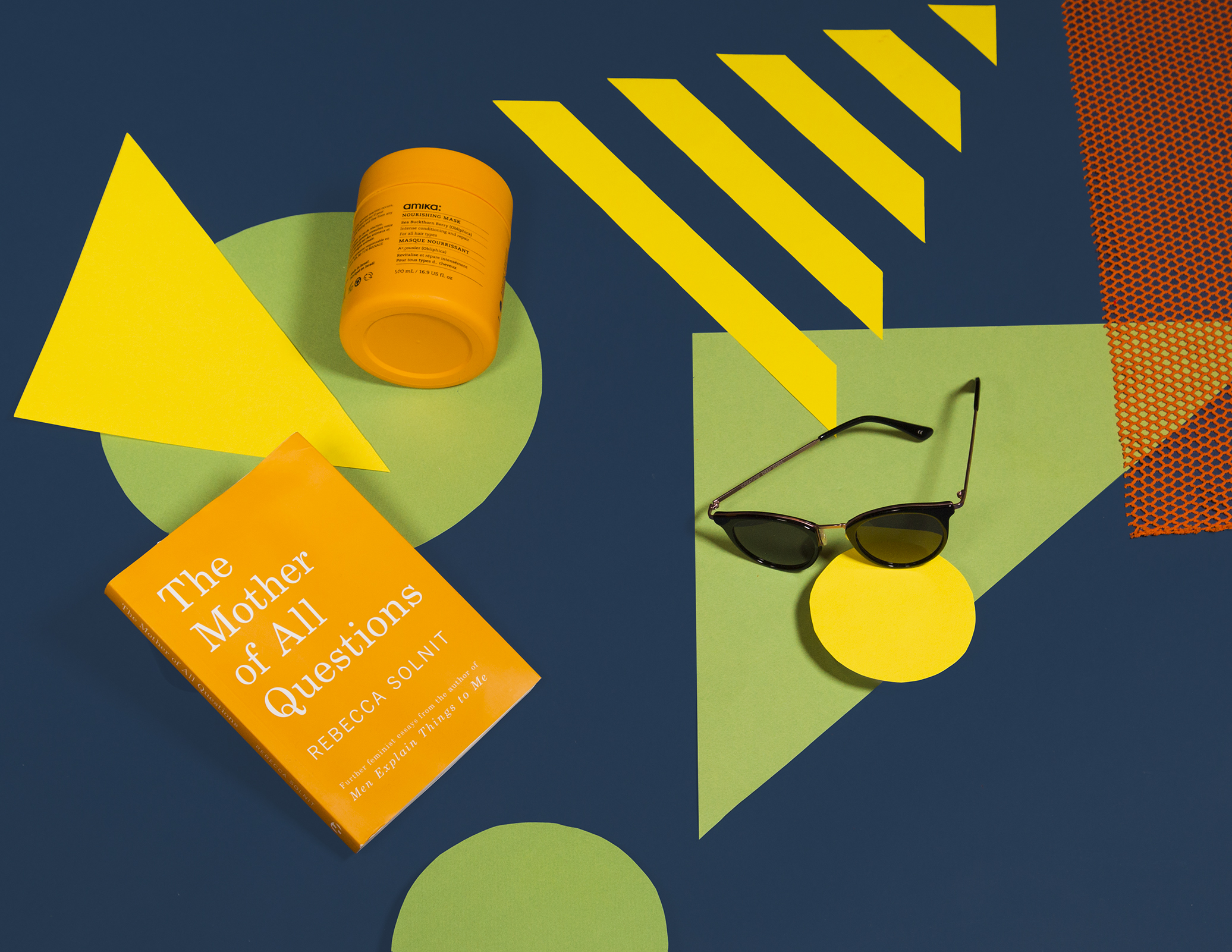 THE MOTHER OF ALL QUESTIONS BY REBECCA SOLNIT (2017)
If you're a fan of Solnit's acclaimed "Men Explain Things to Me" or simply want to stay informed about gender issues, this book is a good read. Considering the bleak social & political climates into which the publication was released, now more than ever we need texts like this. That's not too say Solnit's work is perfect (disappointingly, the book fail's to recognize the experiences of non-mainstream feminists) however the author is successful at connecting situations and thoughts to remind us that there is hope at the end of this tunnel, no matter how dim it may currently seem.
BONLOOK SUNGLASSES
Bless mother nature for this extended summer weather. Happy that we can still squeeze in some park days, for which sun glasses are a must. These versatile shades from BonLook are cute without being too statement. Low key cool, high key UVA protection hehe.
AMIKA NOURISHING MASK
'tis the season of hair masks and extra-hydration. 3/4 of us at K&P have dyed hair, so deep penetrating masks are a MUST to keep or bleached locks lookin' soft n' touchable. This one in particular smells & works amazingly, without weighting down your hair. Try it for daily or weekly use on all hair types aka good for a slumber party/ night of pampering.