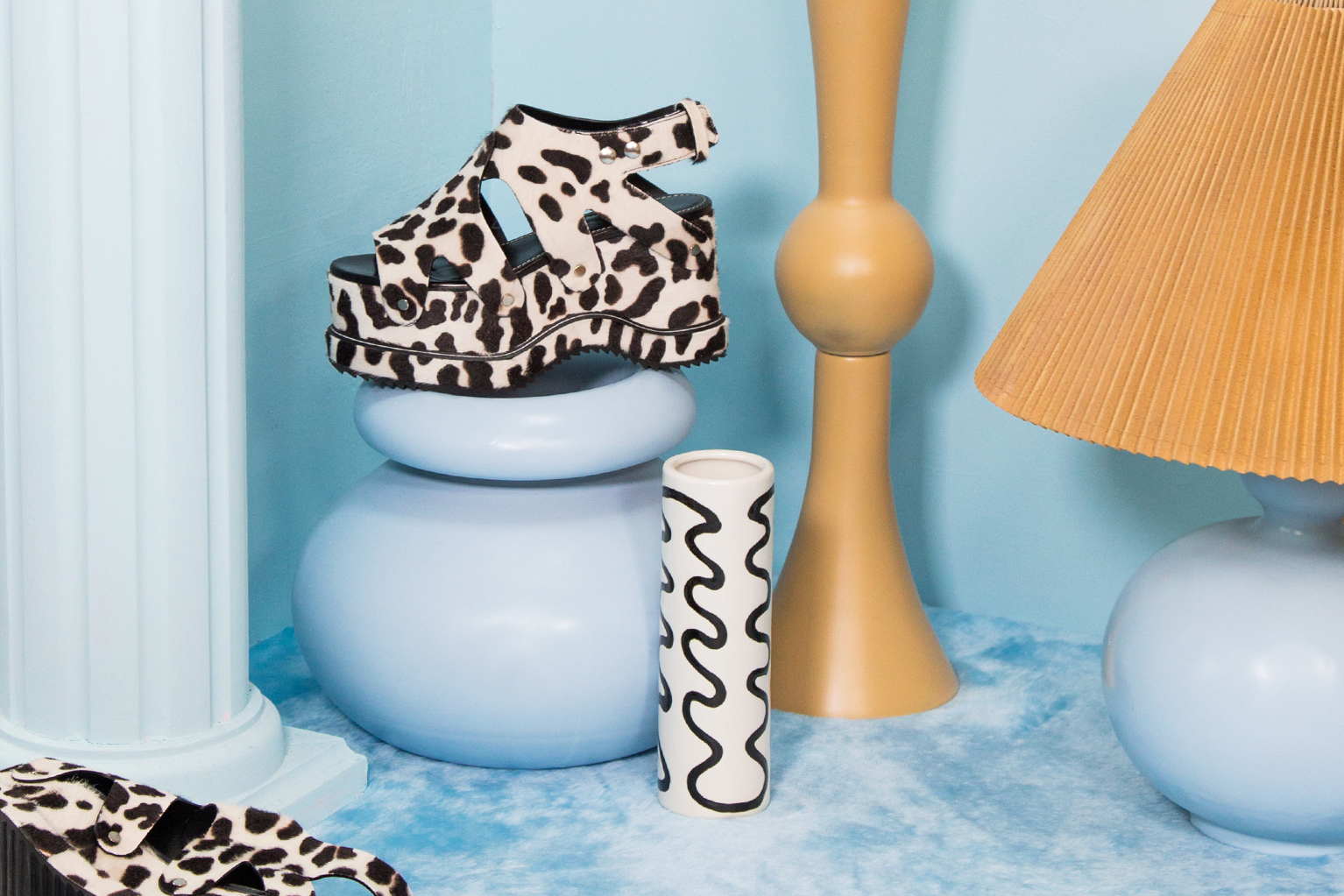 Includes: Proenza Schouler sandals, Canadian feminist lit, and the magic of bunz trading zone.
Last month K&P secured a new home so we moved our studio from Parkdale to Little Portugal. Naturally a studio cleaning was in order. The Great Purge yielded a side table from Dani's apartment, some discarded vases, and plywood from a former project. With the idea to build a mini living room scene, I set my findings aside and went to work.
Next I hit up bunz trading zone for some furniture. 15 minutes later I found myself down at the West End Food Co-Op collecting 2 wooden chairs. Not only were they free but they came from the community that had been our home for the past year. Against my stubbornness, carrying two large chairs uphill proved quite challenging. To my surprise, not one but two neighbours helped me carry the chairs all three blocks home. In this way, the community provideth, and the community partaketh (is that a word?) in the making of this art. All other props were sourced from the local Salvation Army.
Once I documented and disassembled the set I put the their chairs on the street and they were claimed before I could even "Curb Alert" the online trading forums. What came from the community was recycled back into the community. Fittingly, this set is inspired by a home. A place that grounds you. A place within a community. Supposedly INFP's like to speak in metaphors. Maybe this living-room inspired set is symbolic of how our move has made us feel. Lol I don't know. But what I do know is that these are the things we liked this month….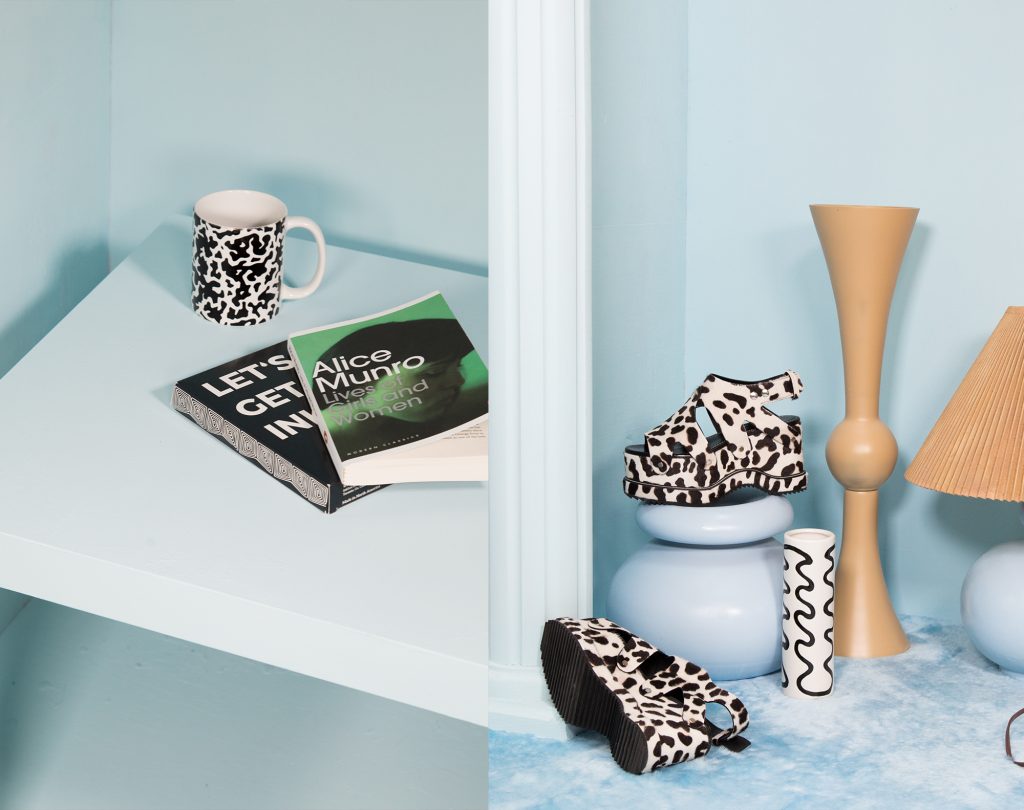 Classic Memphis Marble Pattern Mug via Society6 
I like my coffee like I like my shoes… tall and Memphis pattern *smirk* …
… well I suppose you'd call this cow pattern? Dalmatian spots? Anyone care to weigh in?
"Lives of Girls and Women" by Alice Munro 
Originally I picked this novel up because I have solid faith in "Heather's Pick's" and with Canada 150 fast approaching I wanted to indulge in some great Canadian literature. The male sales associate at Chapter's sang high praises, crediting "Lives of Girls" as the "first novel to help him relate to the female experience." Diving in with high hopes, I'll have to admit I was a little dismayed by the slow beginning. Told from first person perspective of Del Jordan – a small town girl growing up in Ontario in the 1940s- the book uses a short story cycle to chronicle Del's journey into adulthood. Through her experience, Munro touches on issues surrounding the female experience in regards to growing up. By the end of the novel I was shook. Not only was the story line super relatable, but Munro writes about teenage emotions with same gusto as Murakami writes about Japanese landscape.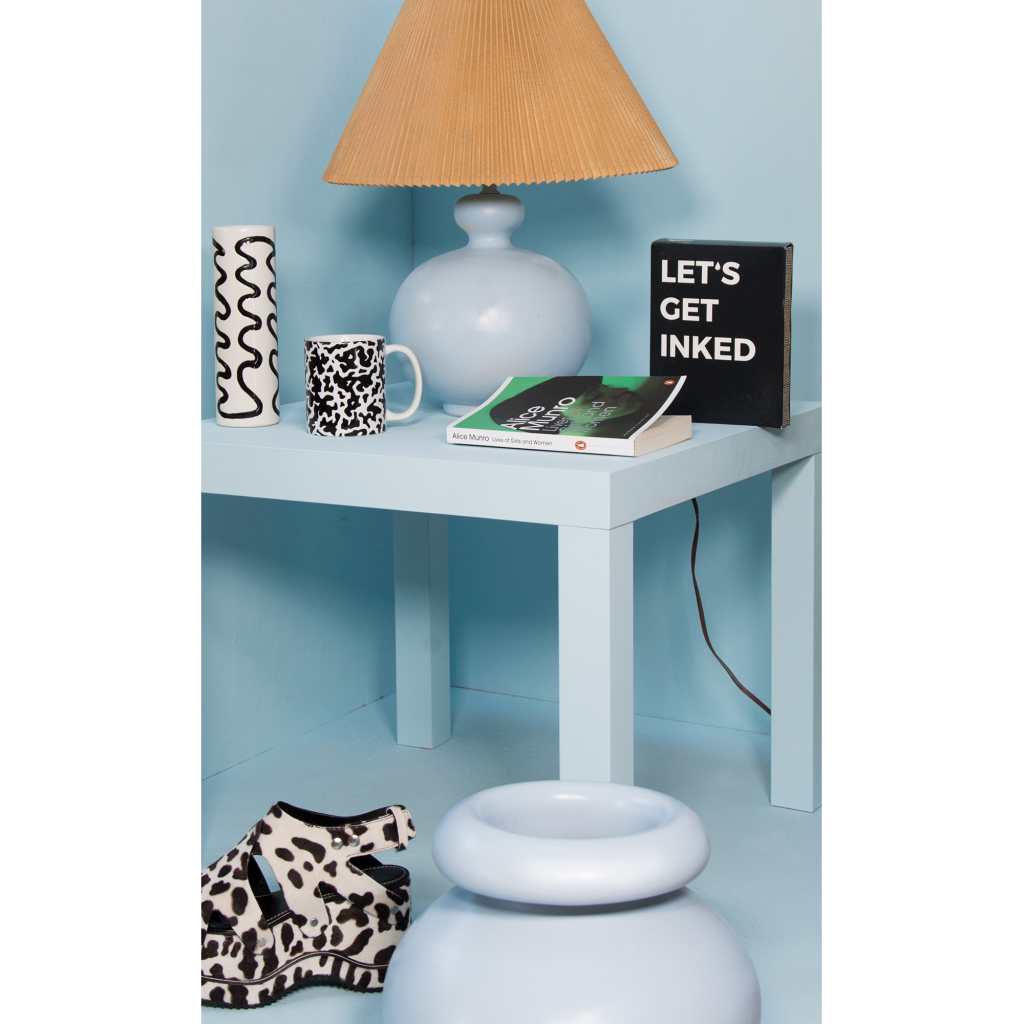 Temporary Tattoo Kit via InkBox 
Perfect for all my fellow indecisive babes who change their taste as much as they change their shoes. If you're attending a festival this summer and want to bring a look without breaking the bank, these temporary tattoos are a fun way update your wardrobe. The application is also fool proof for the beauty-challenged like myself heh.
Scribble Black & White Vase from CB2
Q: What's more adult than having fresh flowers in your home!? A: Having living plants that you can keep alive for more than a month. If like me you are incapable of such responsibility, flowers in a cute vase (like this one from CB2) is your next best bet. They're meant to die, so don't be so hard on yourself 🙂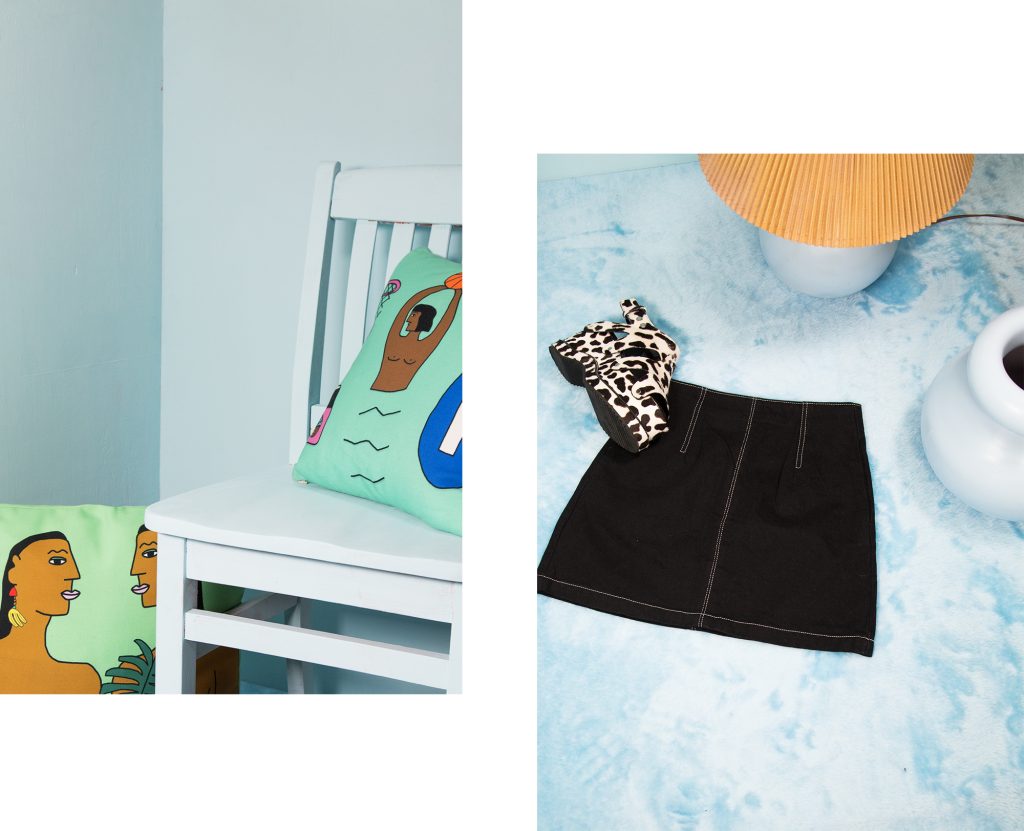 Parallel Movements Pillow + Slam Dunk Pillow by BFGF via Society6
Everyone's fave pillow and blanket brand, BFGF, will remain our studio fave. Enough said.
 Topshop Moto Contrast Stitch Skirt via The Bay
Alas, the search for the perfect denim skirt is over! I'm actually wearing this as I type. I also wore it yesterday. Let that be a testament to how great it fits.