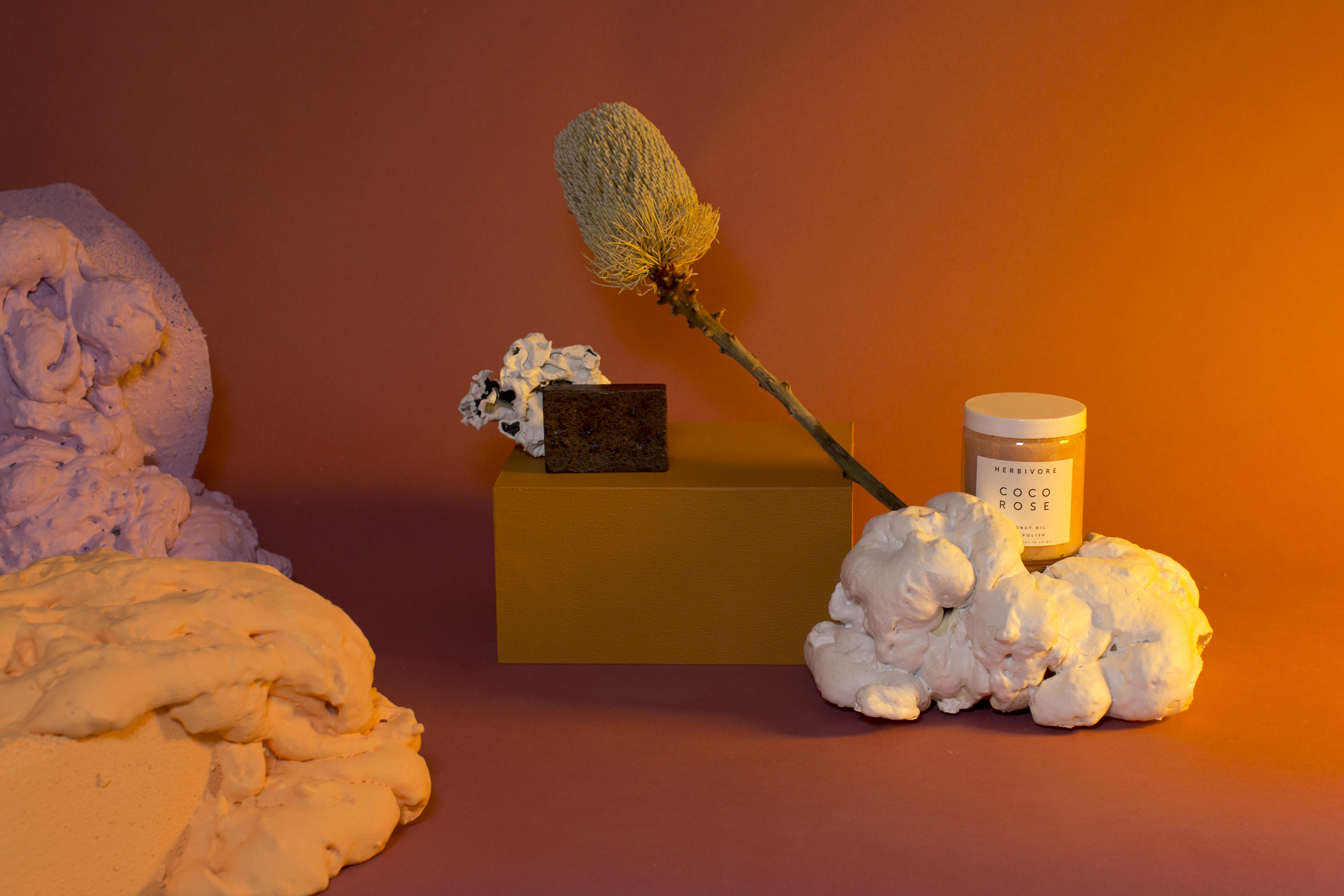 This month life gave me a handcrafted bowl which I filled with lemons…
It's 7:30pm and still bright out!! Tulips are spilling out of every corner store!! Joggers are baring their winter skin in summer shorts!! Spring is in the air, and appropriately so our list of TWL this month is stacked with products to inspire seasonal cleansing. We've got soap made from used espresso grinds, 100% vegan footwear, and all-natural coconut oil scrub. Scroll on for deets!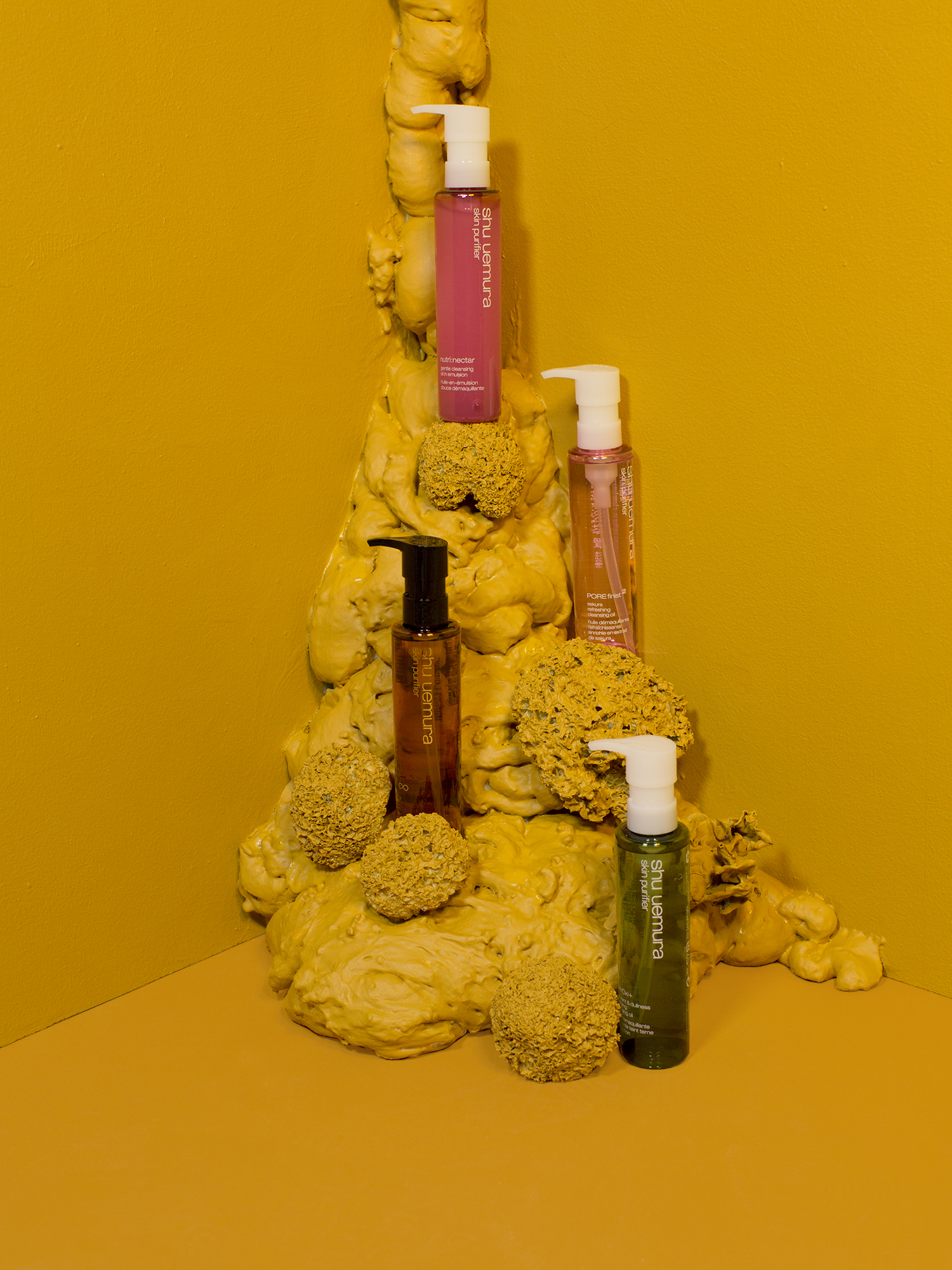 Nutri:Nectar Cleansing Oil by Shu Uemura
Made from a restorative blend of acai, magnolia and reishi mushroom, the Nutrui:Nectar cleansing oil is like taking a deep breath in the forest. Try this one if you have delicate skin.

POREFinist Cleansing Oil by Shu Uemura
After my month-long stay in Japan last year I can get behind anything sakura scented.This POREFinist cleansing oil is no exception. Of the four cleansers this one is the best fit for me because it effortlessly washes off stubborn makeup, excess sebum, and blackheads. Try this one if you have oily or acne prone skin like me.

Anti/Oxi+ Cleansing Oil by Shu Uemura
The Anti/Oxi cleansing oil combines the relaxing yet rejuvenating powers of moringa and green tea extracts into the perfect morning pick-me-up. From the first splash your senses are gently awakened with a top note of elemi, mandarin, and ginger. Mid cleansing, lavender, cardamon and geranium come in for the win. Lucky for us, this one is for all skin types.

Ultime8 Subline Cleansing Oil by Shu Uemura
When Chinese medicines and the top beauty oils from around the world combine, you get Ultime8 Subline Cleansing Oil. Smoothness is the name of it's game. Try this one if you're in search of what Shu Uemura calls "cashmere skin quality".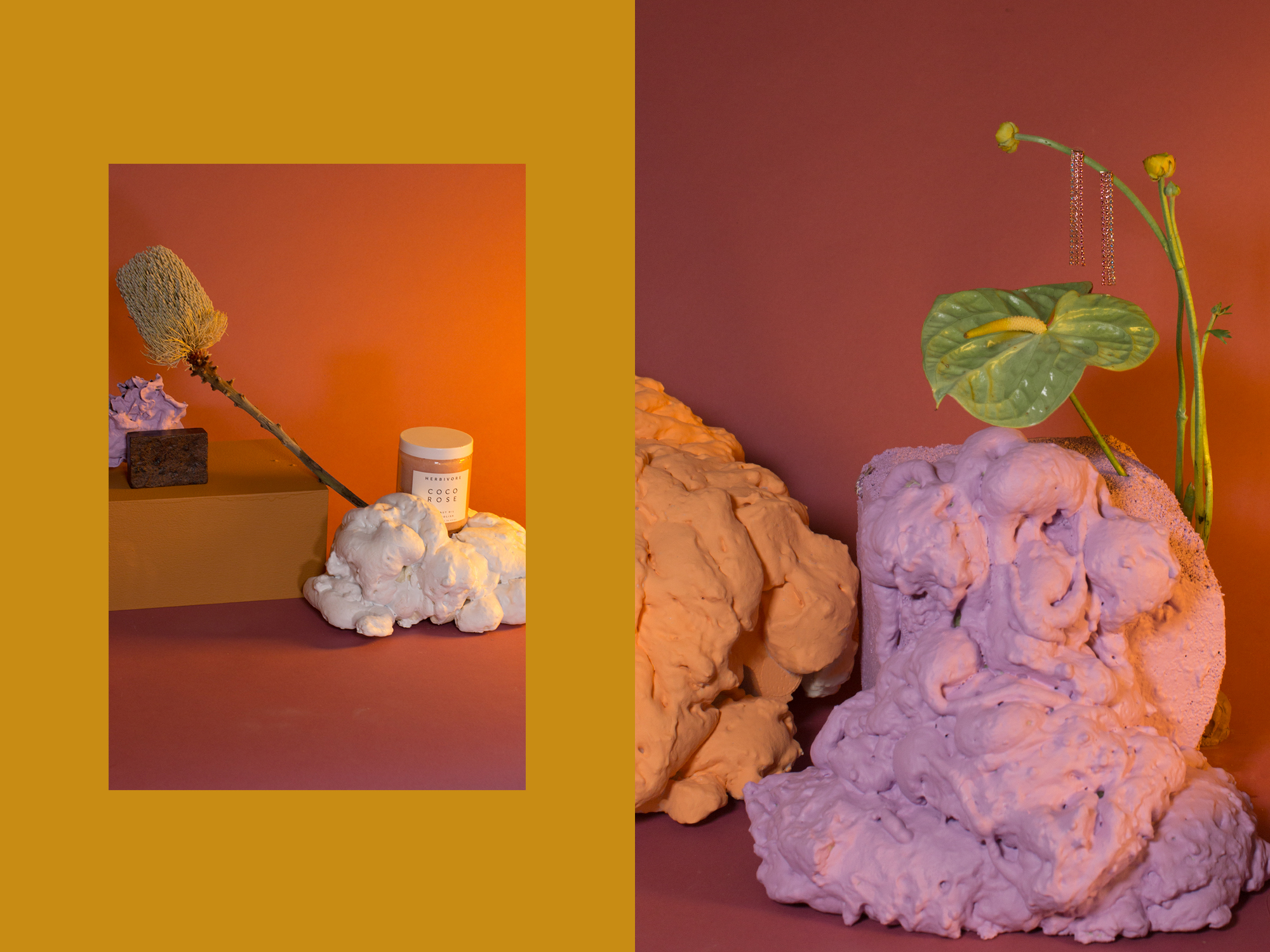 Coco Rose Coconut Oil Body Polish by Herbivore
If you know me you know I'm a diehard advocate for natural beauty/ skincare routines. Shout out to the app "Think Dirty" for telling me what's what. Brands like Herbivore made phasing out synthetic products easy. This scrub is a life-saver in winter. The coconut oil saves your dry skin from dehydration while still offering a deep exfoliating scrub. Plus how cute would this jar look on bathroom self??

Black Coffee Soap from Pharmacie Coffee Roasters
Cheers to this Brighton-based independent coffee roastery for thinking up a nifty solution to reducing their waste. This Black Coffee Soap is made from the shop's used espresso grounds. By adding coconut oil, shea butter, and sweet orange essential oil to the grounds they've created the perfect mixed of hydrating yet exfoliating soap. I'm hooked!!! What extra grounds Pharmacie doesn't use for soap they leave out in reused bags for members of the community to take home and use as their compost. *Slow clap*

Fit Pierced Earrings in Pink by Swarovski
As someone who didn't wear jewelry for the first 20 years of my life, earrings have been my gateway into the world of adult accessorizes. Since first pair of JLo inspired hoops (which I proudly bought from the drug store for $8.00) I've slowly progressed to my current fave: these gold-plated pink gems from swarovski. These earrings make me feel sassy (lol) and like I should have a cocktail my in hand.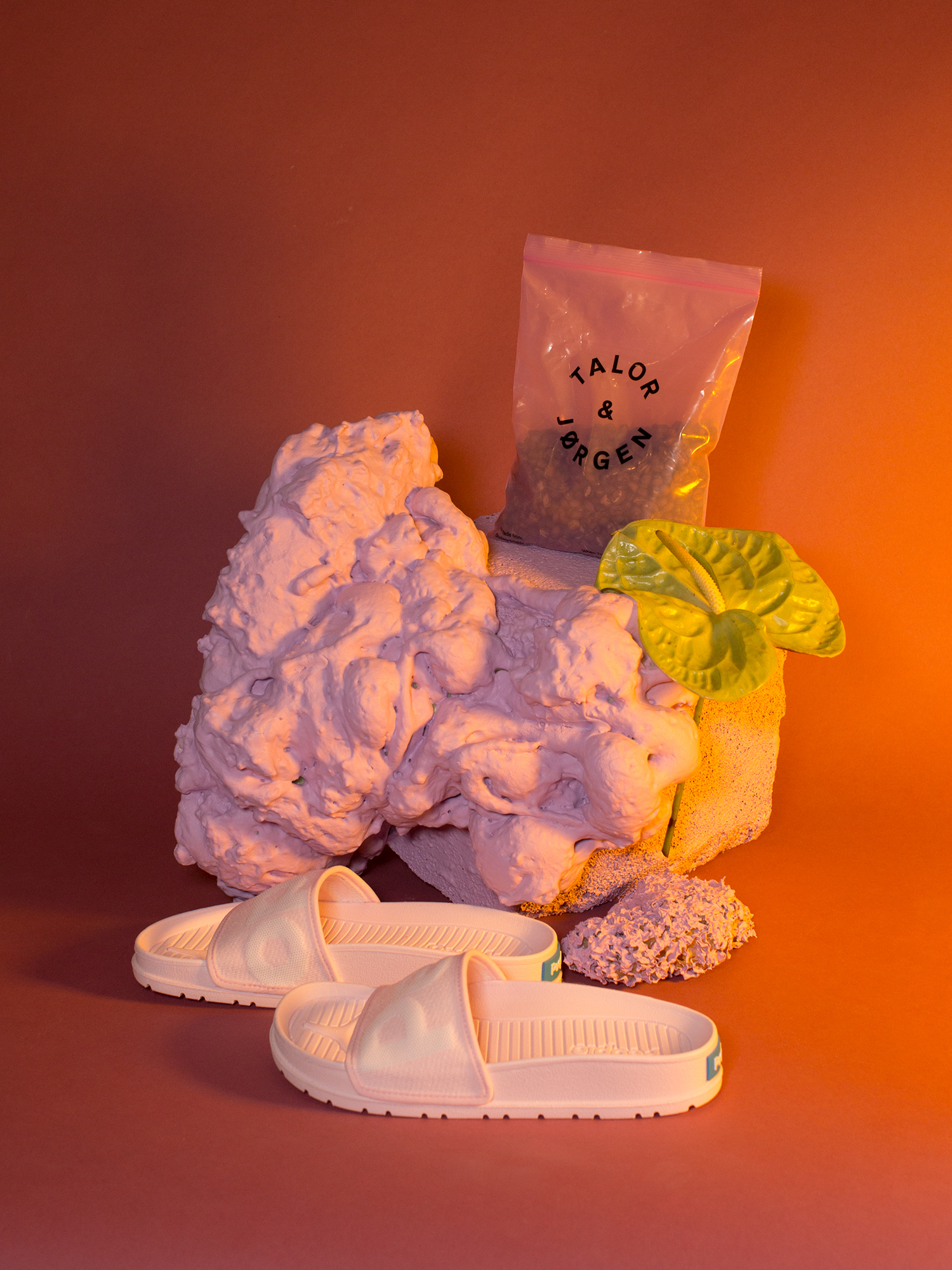 Rhubarb & Spice Coffee by Talor&Jørgen
If the coffee world should have celebrities, Talor & Jørgen would be them. The Norway-based duo made up of Talor (blue hair, bright vintage dresses, unofficial queen of donuts) and Jørgen (tall, bearded, camera in hand) has amassed quite the international following after their package garnered attention on coffee and food blogs a like. Beyond the cute exterior, their beans are seriously delicious (think blends like hazelnut & plum or cacao & stewed apple). They pair also have a youtube channel which I may or may not have binge watched while writing this. Amazing product + strong social media presence + award winning package = recipe for success lol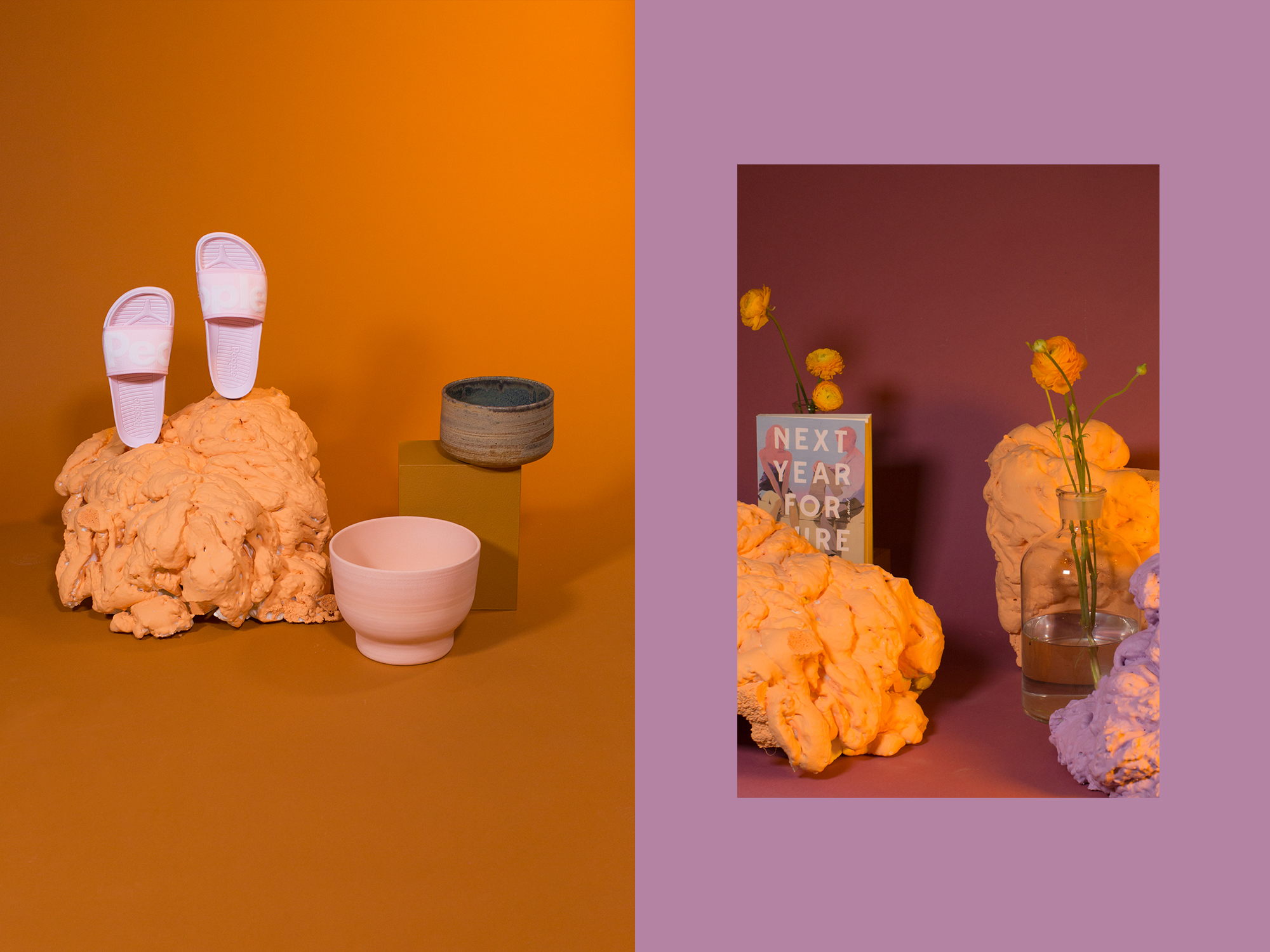 The Lennon Slide Knit in Heathered Pink by People's Footwear
3 Things I like about the Lennon Slides:
– They're ultra/super/unbelievable lightweight
– The contoured footbed provides support, unlike one-too-many slip ons I've tried in the past
– The DreamKnit strap is soft on my feet so I don't have to worry about new-shoe blisters

Moki Peach Planter from CB2
Each spring I refresh my apartment by buying a new plant. Each year I name my new plant. This year it's name is "Sweet Pea". Let's hope this cute lil moki planter from CB2 helps me keep Sweet Pea alive *fingers crossed*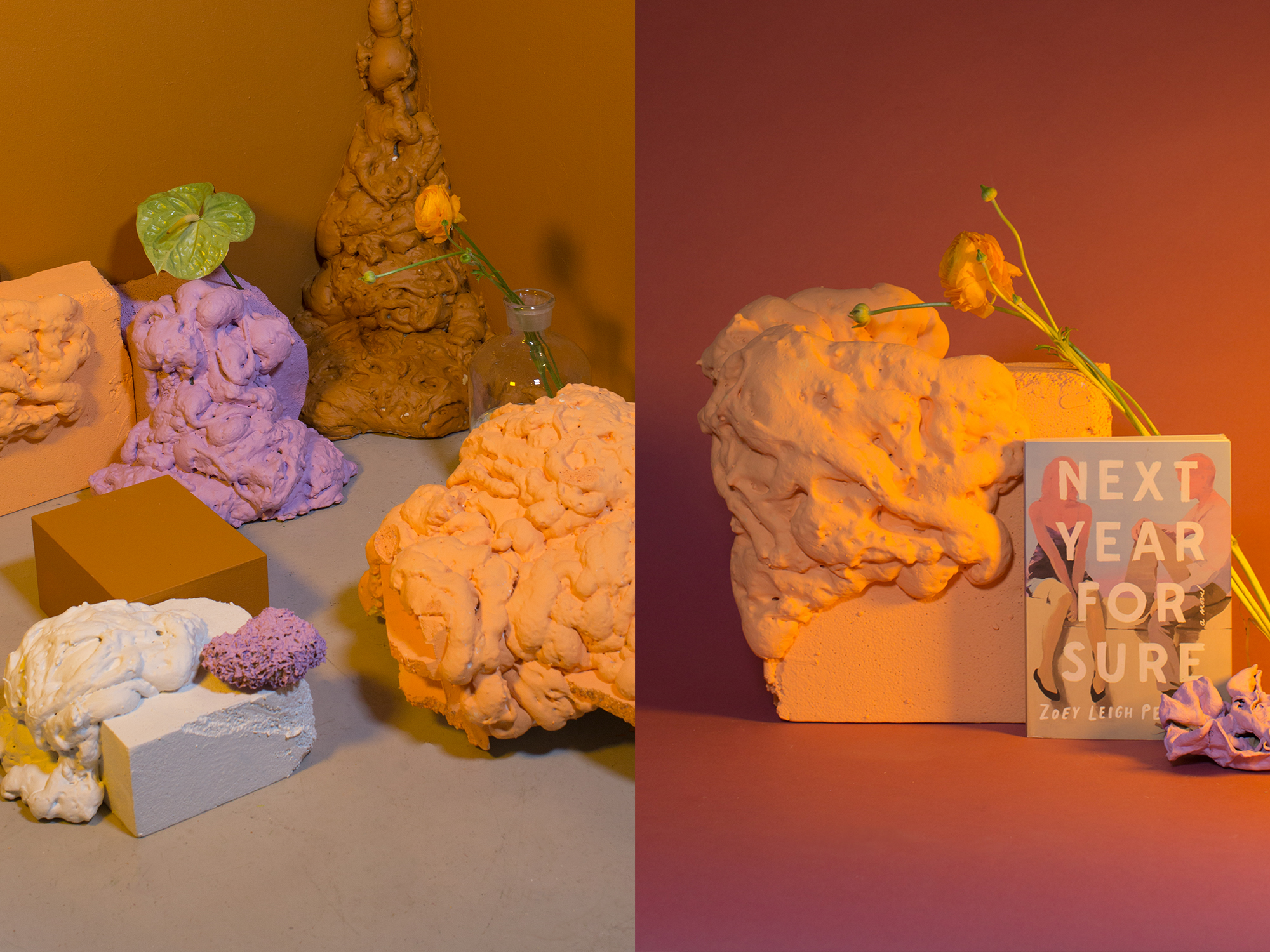 Next Year for Sure by Zoey Leigh Peterson
This book left me questioning everything I know about relationships. In a nut shell, Peterson weaves her tale around a millennial couple- Kathryn and Chris- and their attempt at an open relationship. At every angle the narrative challenges westerner societal standards for partnership, bringing sub-themes of happiness, solitude, and friendship into the mix. I would recommend this book to anyone in or out of a relationship who wants to open their eyes to new perspectives. Even if you don't share the views of one character or another, it's a good reminder to not let yourself fall prey to what's comfortable.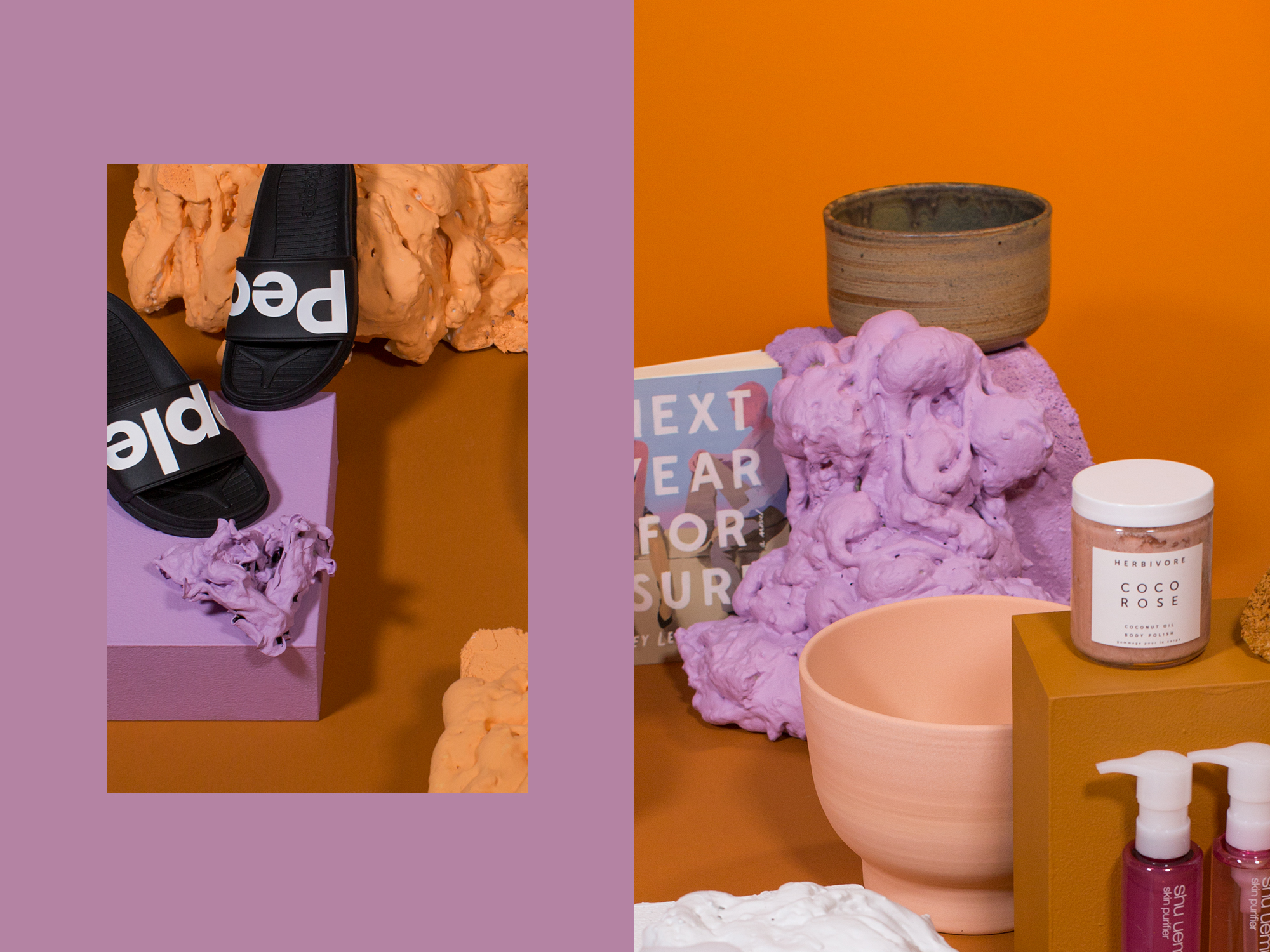 The Lennon Slide in Really Black by People's Footwear
The more versatile cousin to my heathered pink pair, these "really black" slides are 100% vegan. I imagine myself packing these babies on long bike adventures to the beach. They are SO light you can stash them in your bag and forget about them until you reach the sand and want to swap your sneakers for slides.

I scored this stunning piece of pottery at La Lonja MX market in Mexico City. It's currently filled with lemons… maybe there's a metaphor there?