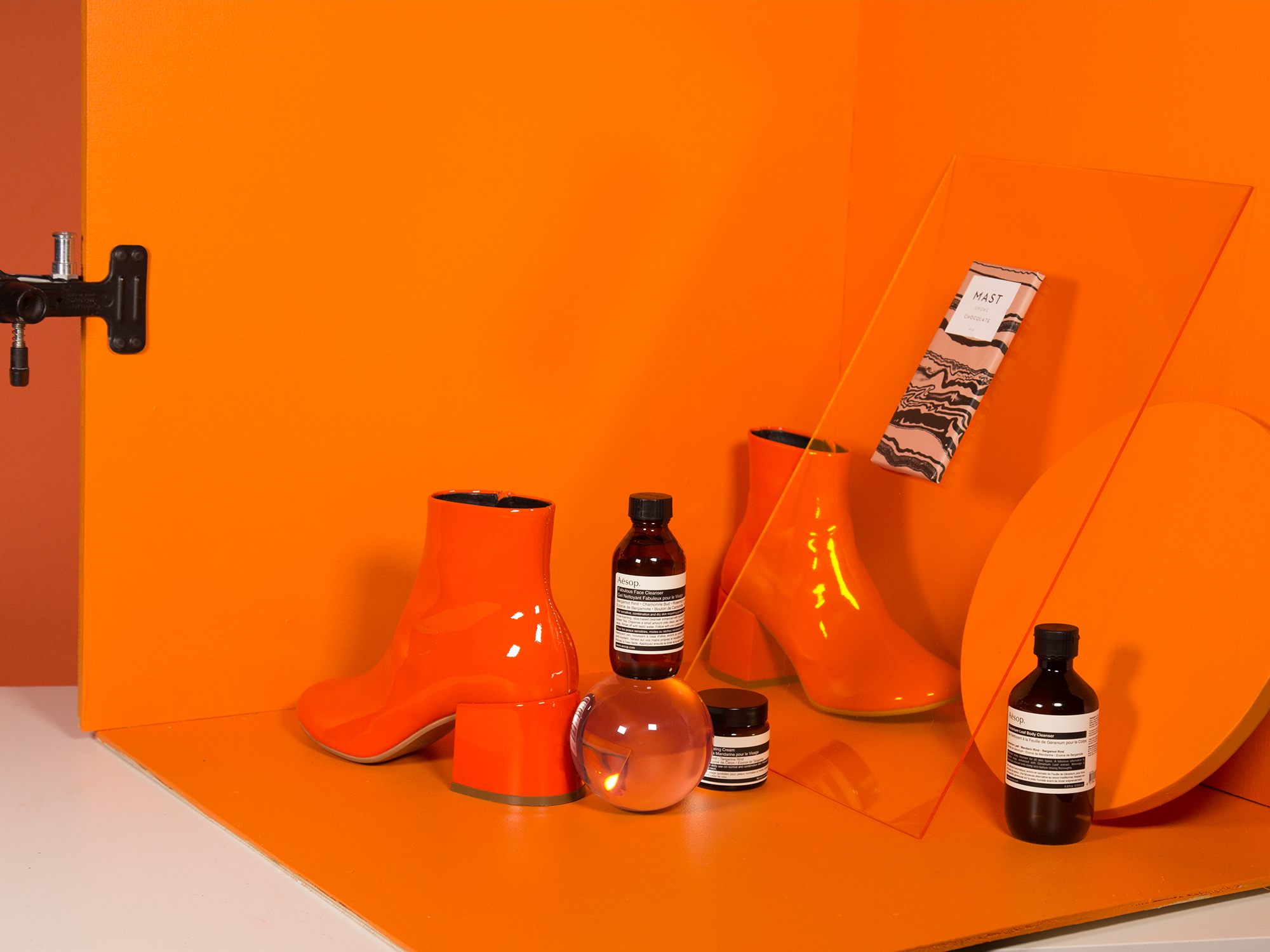 It's clementine season, baby!
Before the lights, and the gift wrap, and the holiday music hits stores in early November, the first thing that always tips me off that the holidays are around the corner are the clementines. So snackable and juicy, clementines definitely have a place in my top seasonal treats. In fact, clementines or "Naartjie" was the first South African term I learned from our resident Cape Town expat, Sabrina.

If you find yourself in a pinch with your gift giving choices, scroll through our snack-sized yet juicy list of gift suggestions below, photographed in clementine orange as an ode to my fave seasonal citrus.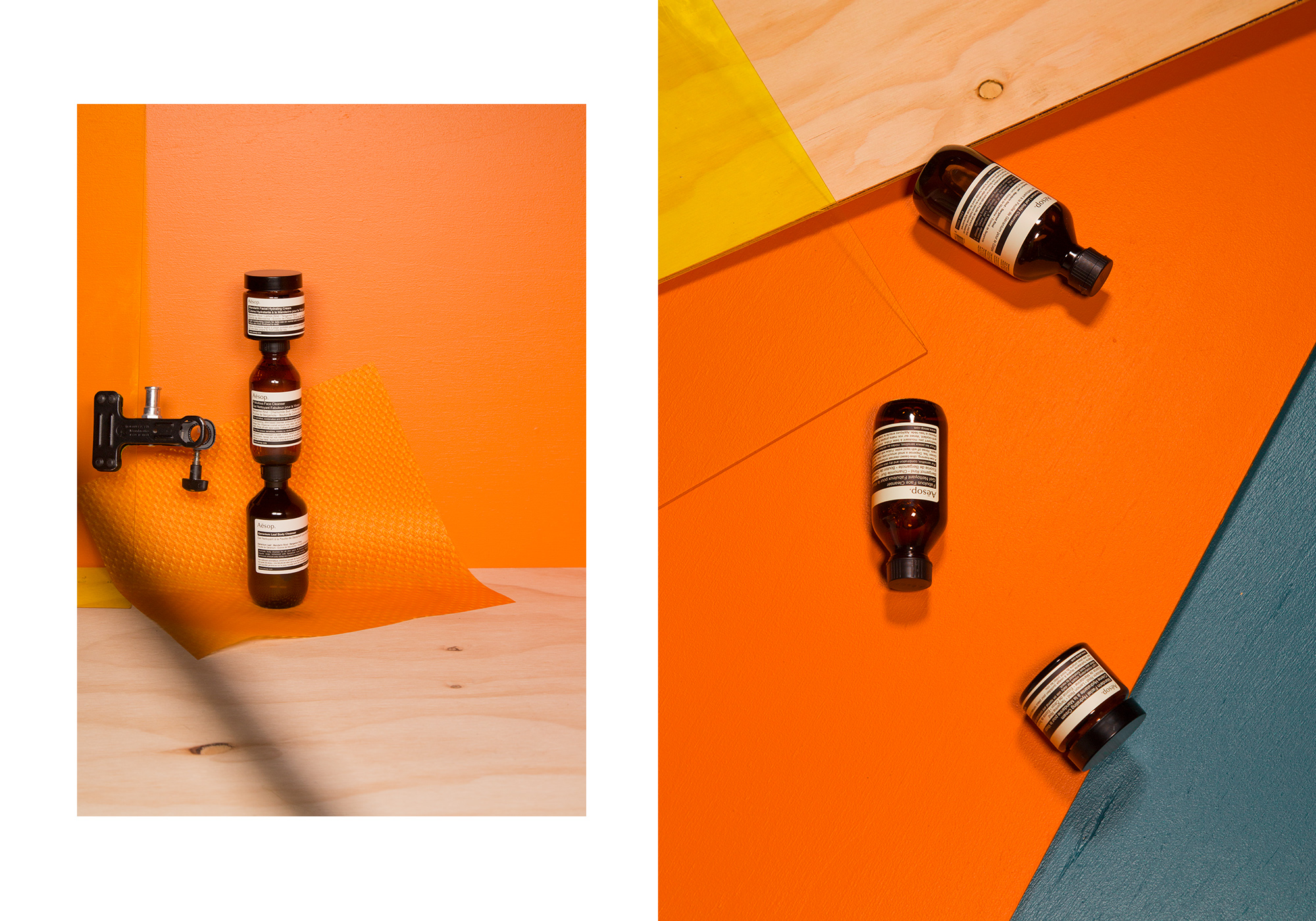 What to give: an extended family member or co worker you don't know much about but got matched with for secret santa (also great as a gender-neutral present for a dirty santa exchange).

Each November Aesop releases 6 pre-selected gift sets, offering a slight reduction in price on their most-loved products. The sets are curated around a theme; this year's selection paying homage to the ground-breaking studies on human behaviour in the 50s, 60s, and 70s. Of the six, my top pick is the "Regard" Kit which was inspired by the 'Bystander Effect' experiment- a study explored in 1968 by social psychologists Bibb Latane and John Darley. This kit features The Fabulous Face Cleanser (100mL), the Mandarin Facial Hydrating Cream (60mL), and the Geranium Leaf Body Cleanser (200mL).
Not only do the kits allow for a more relatable price point, but the unique theme and limited edition packaging (featuring imagery from behavioral science textbooks of that era) come together to create a gift that is more personal than your average secret santa gift yet still broad enough to appeal to a wide variety of receivers. Better yet, the products are suitable for most skin types. If you're in Toronto be sure to visit their 880 Queen West location (yay for extended hours December 16th -23rd, 11 am – 8 pm!!)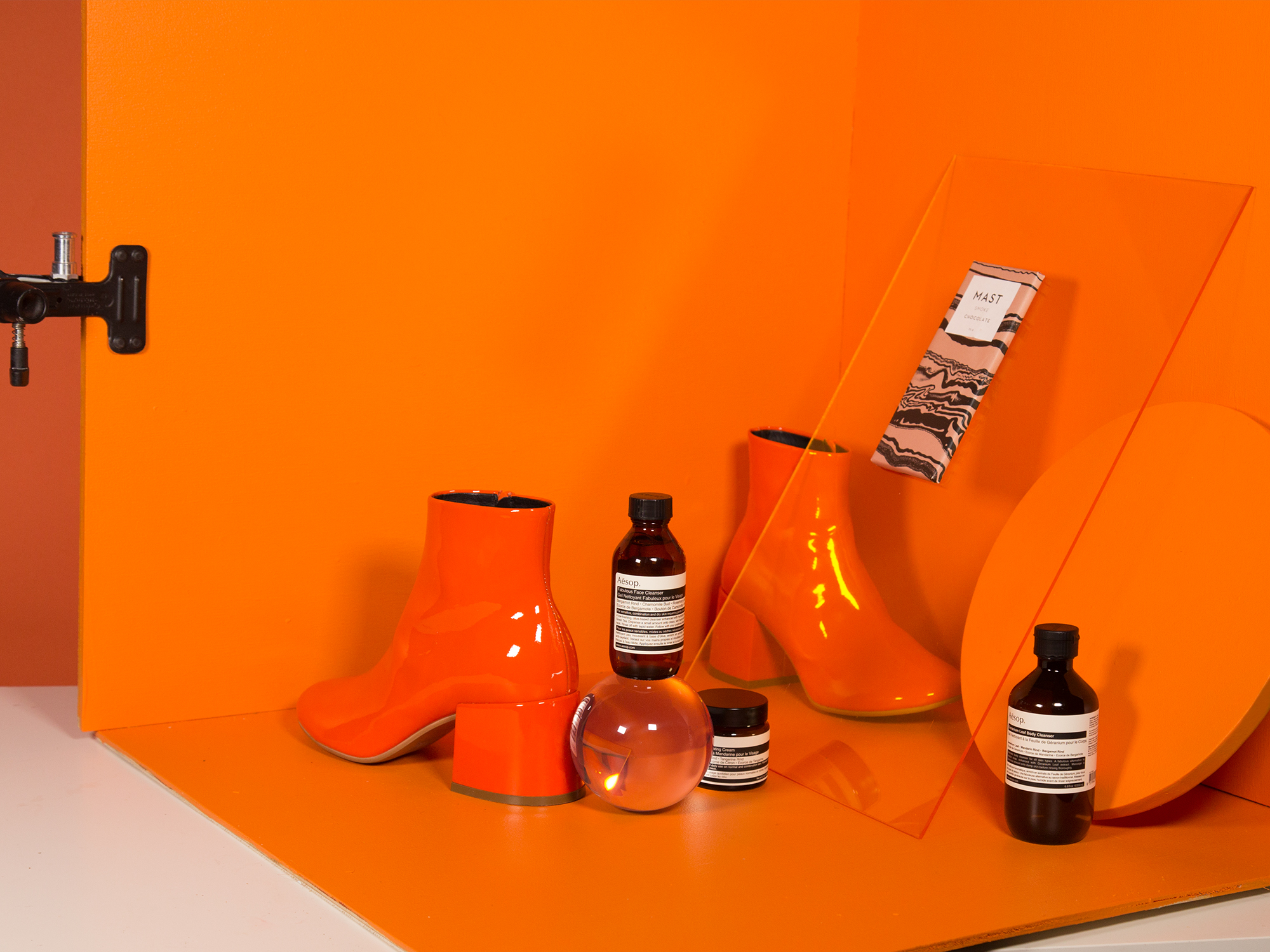 MM6 Maison Margiela Boots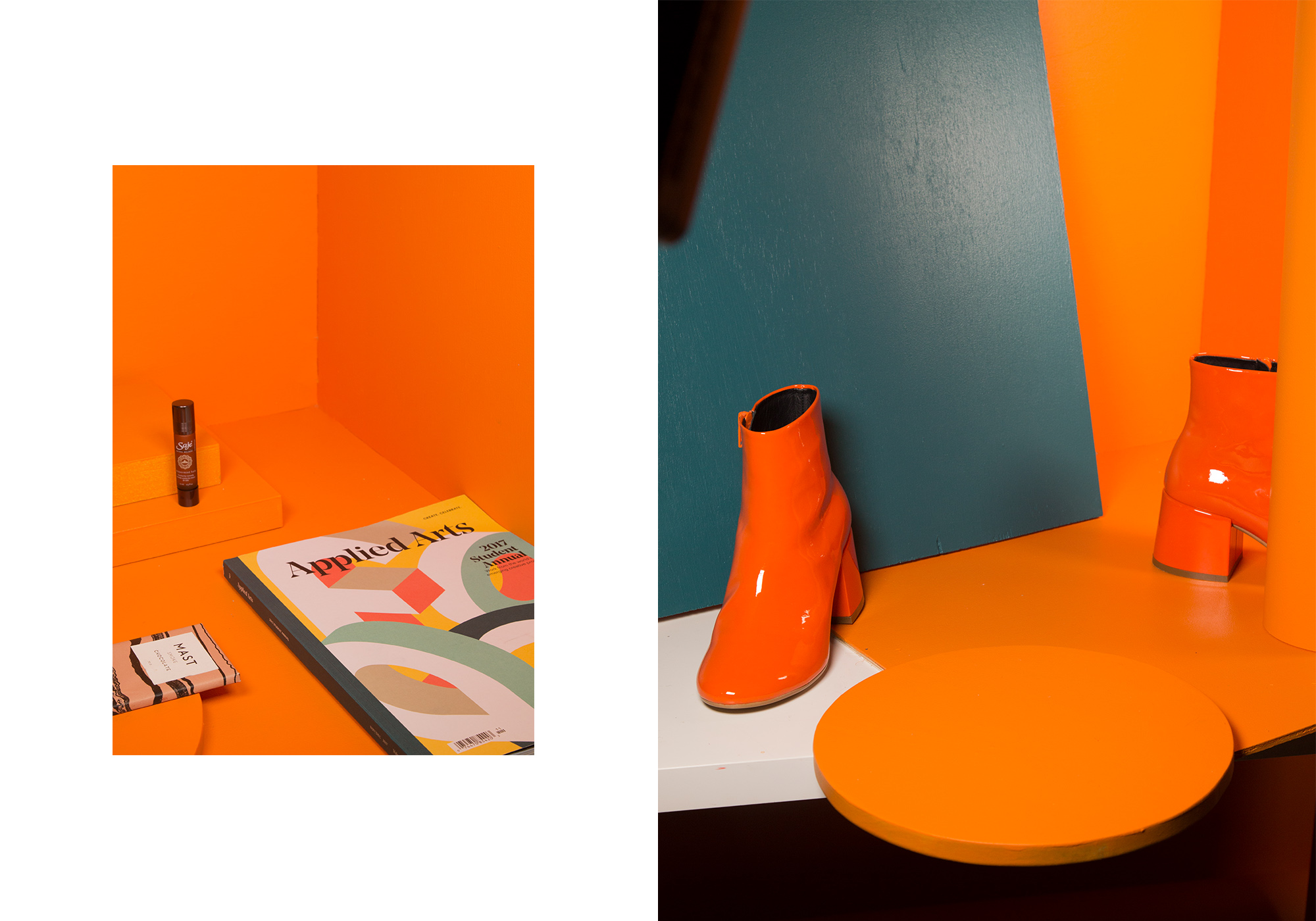 December Issue, Applied Arts Mag
What to give: your roommate, the "Creative Director"

Okay, so we we might be a little biased about this one (read: the young entrepreneurs feature) but regardless of the publication, print is always a personal fave gift to give (and receive hehe) as a creative. A source of both inspiration and entertainment, it's the gift that keeps on giving! This particular issue of Applied Arts features a series of young creative business that making waves in Canada, making this a perfect issue to gift any practising or aspiring artist.
What to give: your pregnant cousin or your frequent-flying bff.

Introducing the secret to increased zen living! A friend of mine turned me onto this product after discovering it from his sister who was pregnant at the time. Peppermint essential oils are an amazing alternative to tylenol or advil for headache relief. This product is especially key for people who can't consume traditional drugs (i.e. pregnant women, those with allergies, or young children). The saje peppermint halo is something I never leave the house without. The compact size is perfect for airplane use. Two swipes to the temples and you'll be flying in a state of zen in no time.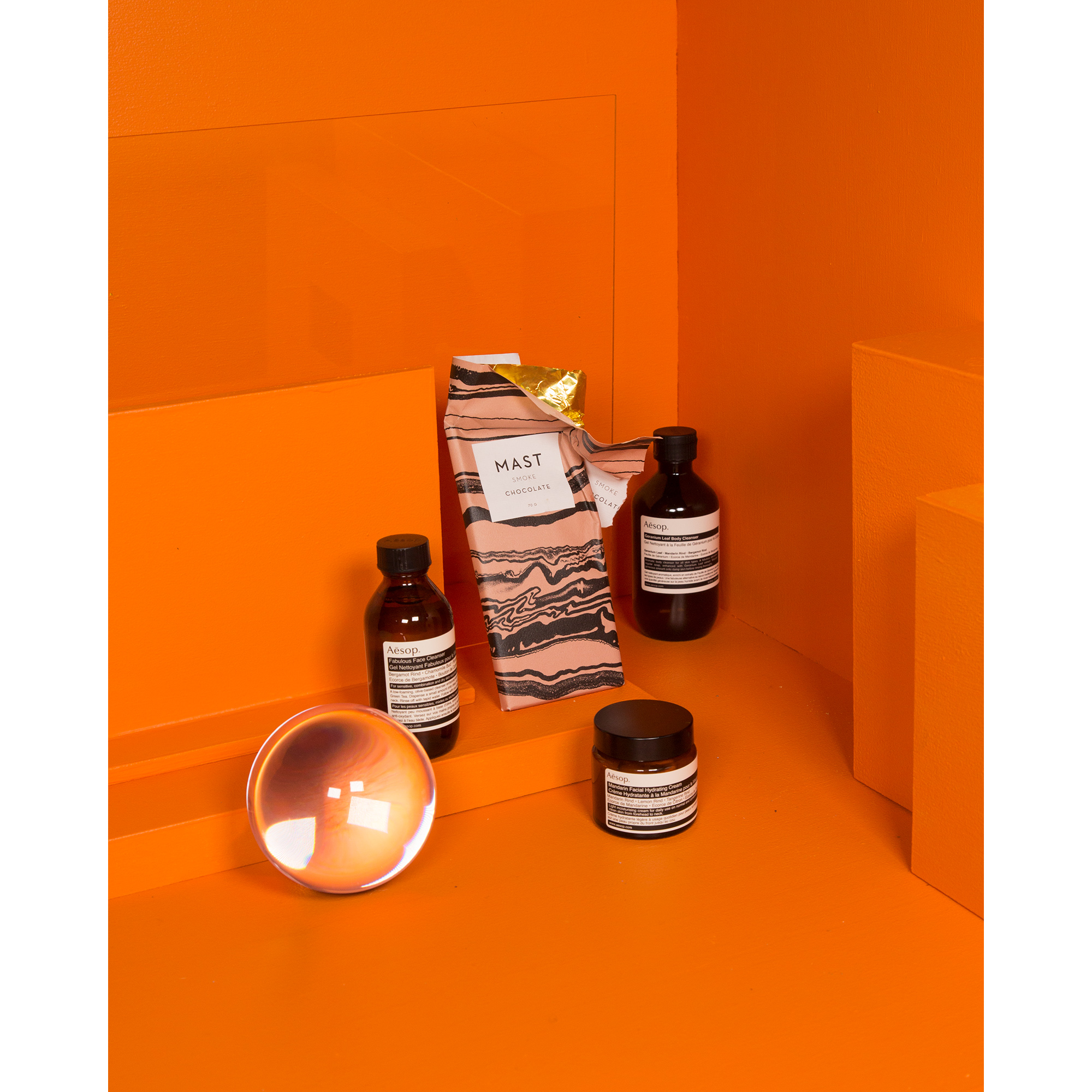 Mast Chocolate
What to give: your landlord or your favourite local business owner.

Mast Brothers Chocolate is a classic in the gift-giving realm, and for a good reason. The ultra aesthetic packaging means this treat is good to go without additional wrapping. Ranging in flavours from almond butter, and sea salt, to coffee and dark, they make a great gift for those extra sweet people in your life who you wanna show some holiday love to for all the do around the year.