Dinner is Served with Instagram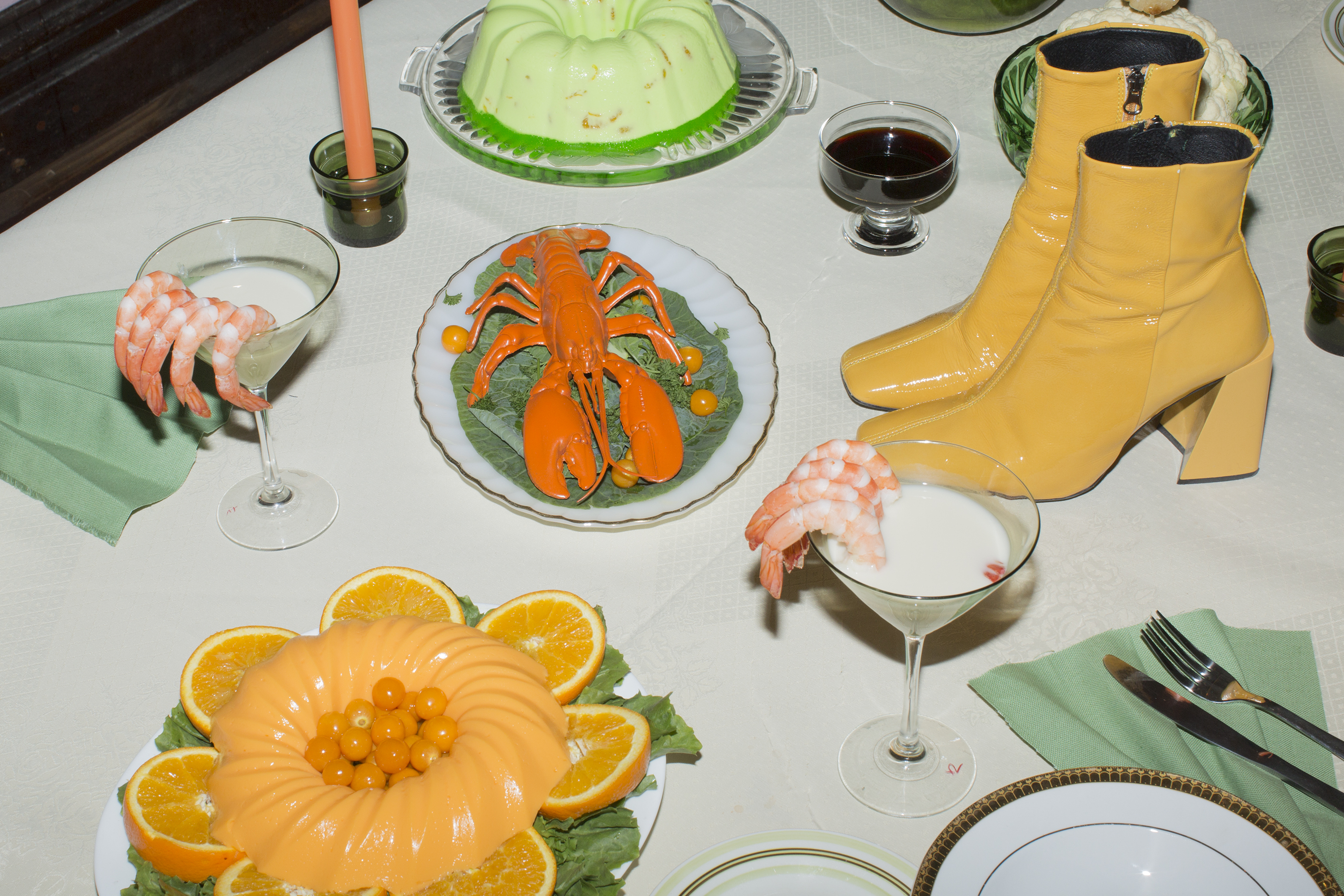 In collaboration with Instagram, we invite you to dine with us hehe.



Creating content for Instagram was a reeeeaal treat!
When they approached us back in March as part of their Creators series I'll admit we all felt a bit overwhelmed thinking about the amount of eyes this project would get. Given our theme: Stories from Above & Below, we immediately knew the direction when wanted to go. Food and dining related motifs have become somewhat of our bread and butter over the past year (re: K&P Mart, Ephemera Issue 2 Launch Party, and Assembly Chef's Hall to name a few). The one catch: the video had to be shot in vertical format. Dun. dun. Dun….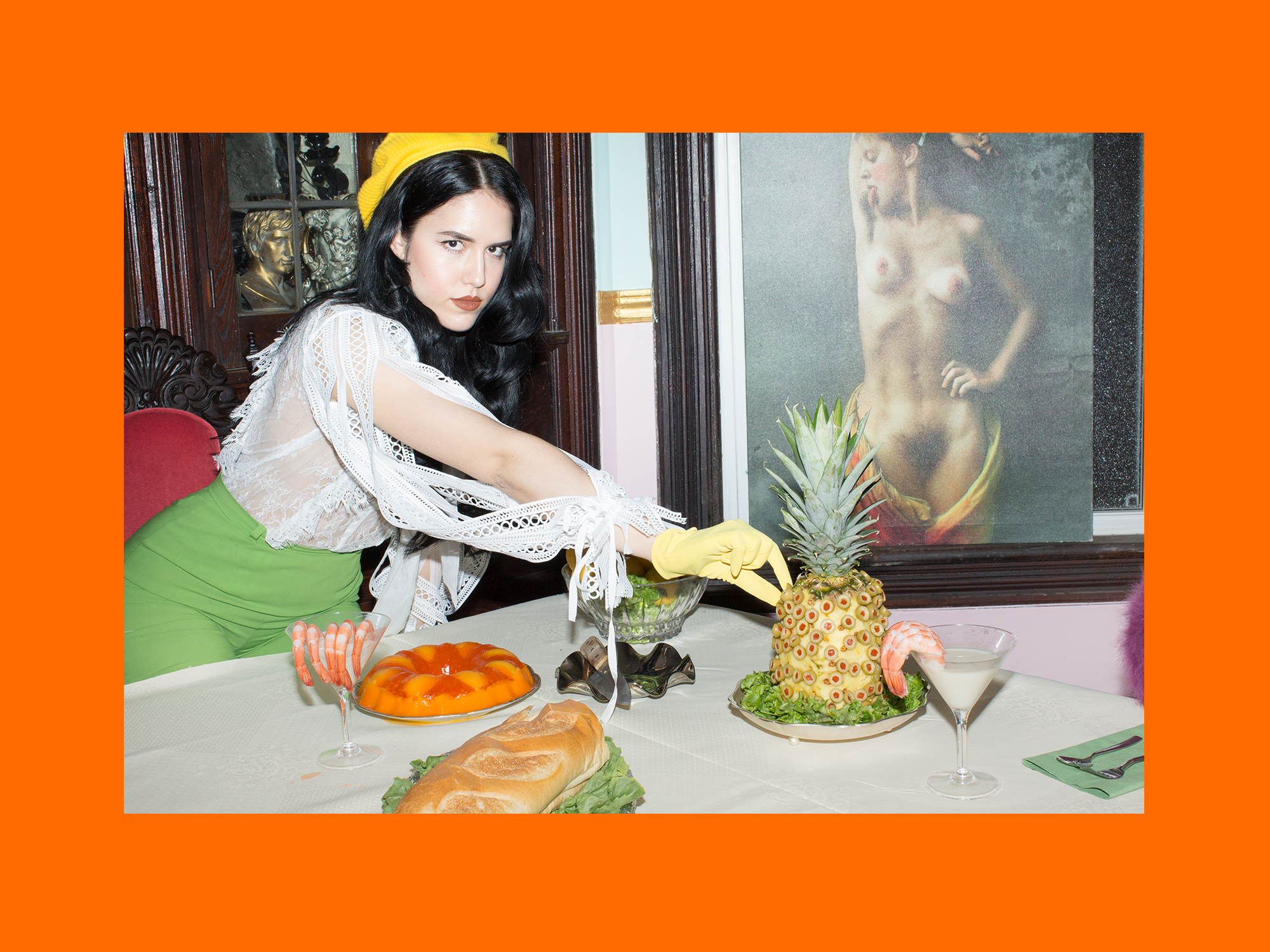 Pooling our ideas together we devised a dinner party-themed storyline. Vanessa was on wardrobe, pulling 70s-inspired looks in earthy tones. Unlike her usual styling jobs, this concept called for extra attention to footwear and accessories due to the specialized camera orientation. Rings, gloves, and statement sleeves were key.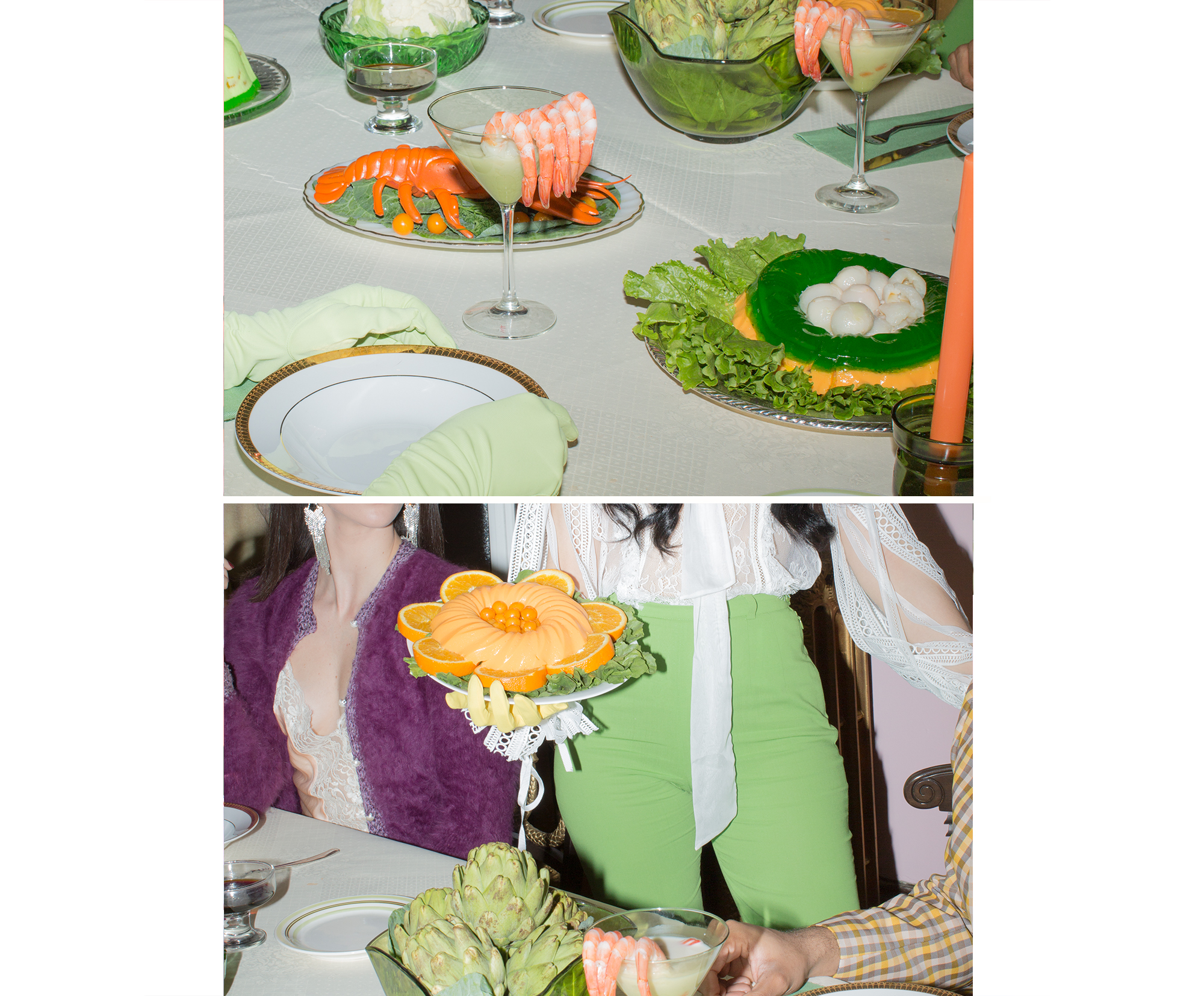 Bringing her signature mix of comical and quirky, Ema created a storyline that emphasized the vertical format. Traditionally when we think of a dinner scene we picture a landscape format, which makes sense because it accommodates a wide table in the shot. Ema's challenge was to reconsider our traditional view of a dinner party and ensure that every part of the frame was utilized.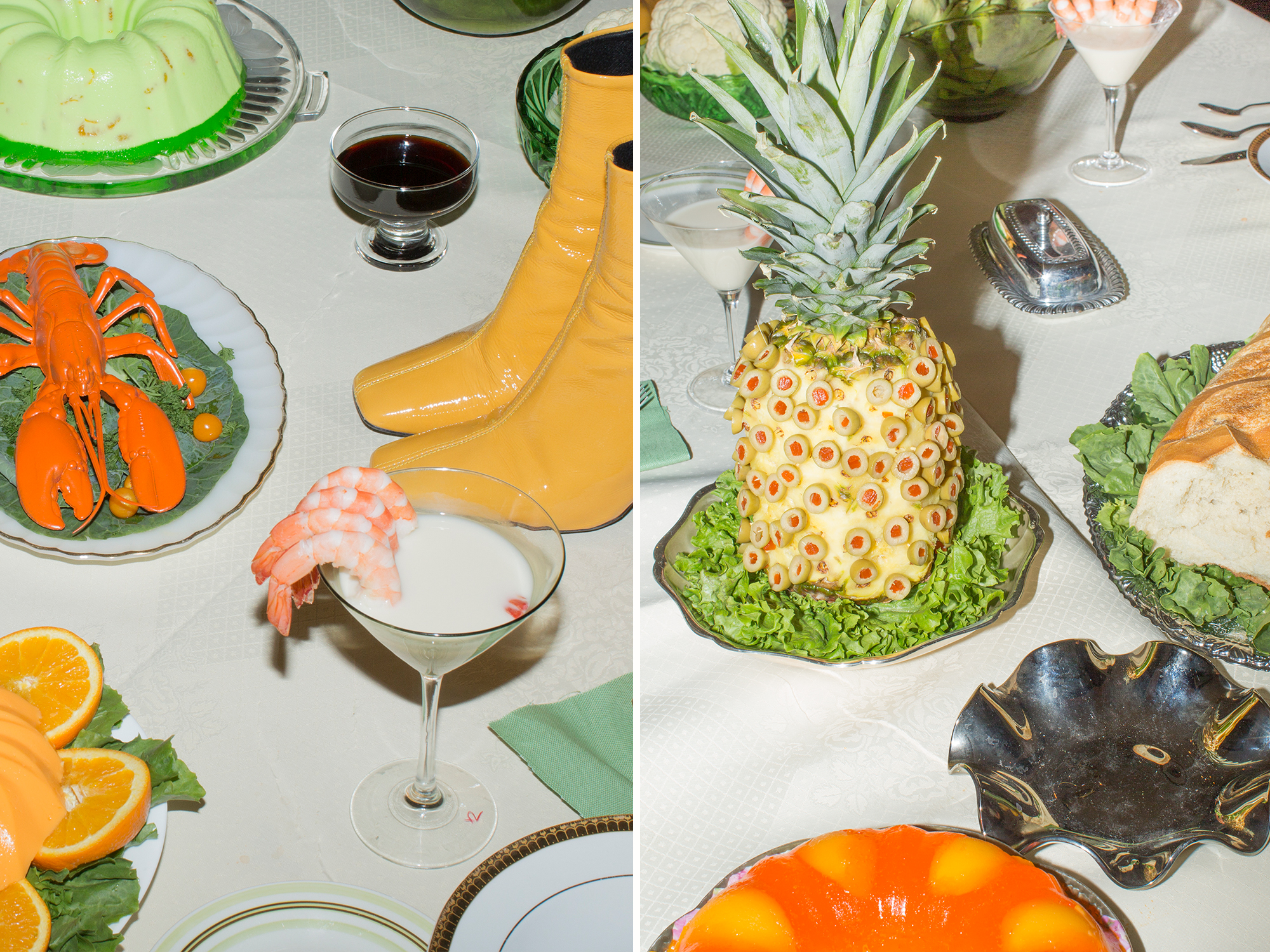 Drawing inspiration the innovative and often unusual recipes from 1970s hosting cookbooks, Dani Rey whipped of an array of delicacies. Alongside 5 varieties of jello moulds there was an olive pineapple, creamy shrimp cocktails, and some unidentifiable balls (leche).
Thanks to our models for making the shoot extra special & to Instagram for inviting us to participate in the project.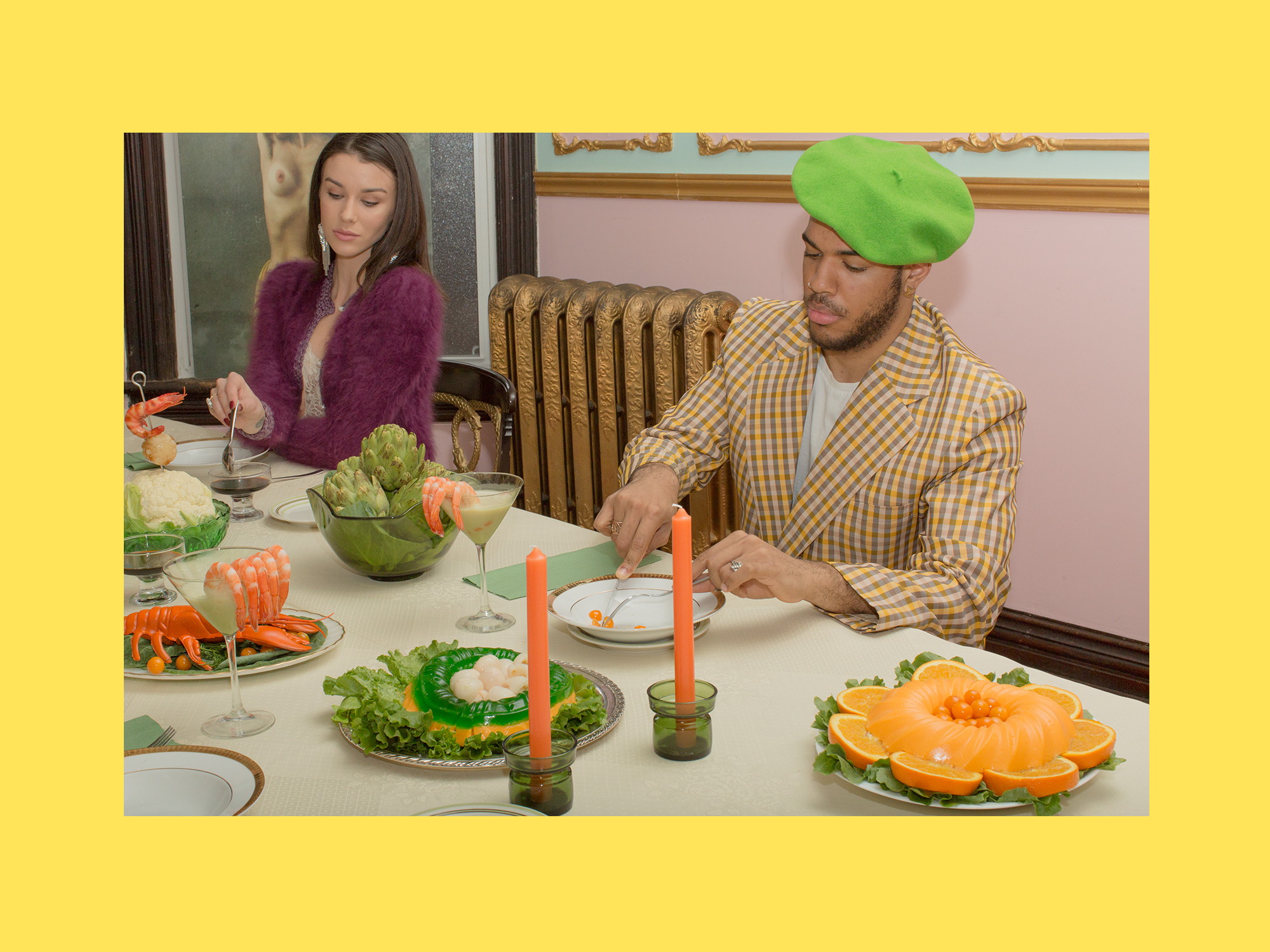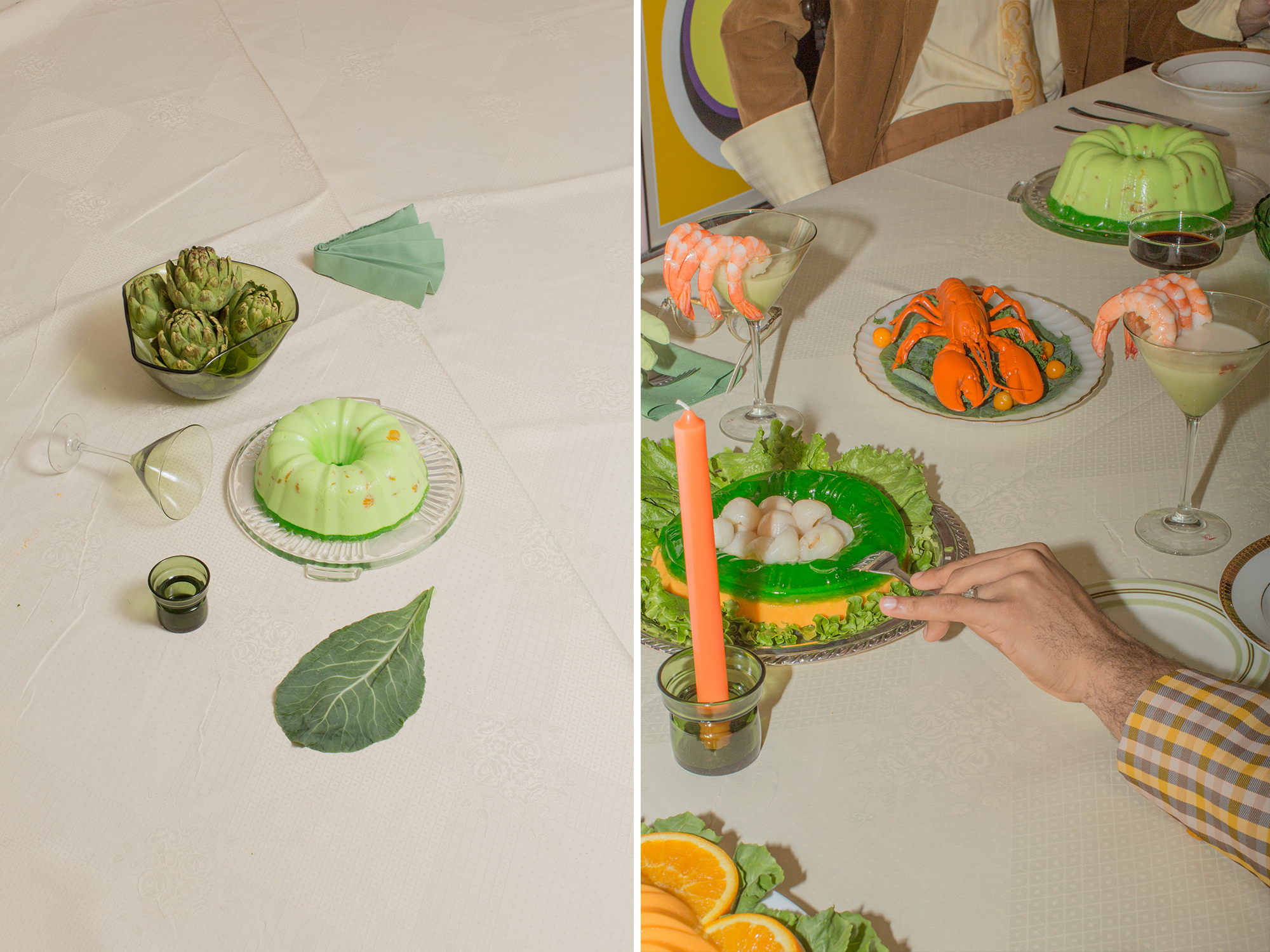 CREW
Videographer & Director: Ema Walters
Wardrobe Stylist: Vanessa Cesario
Prop Fabrication & Set Stylist: Dani Reynolds
Production Assistant: Katrina Lainsbury
Models: Joel, Donte, Marissa, Holly
Location: Darling Mansion