Find Your Edge with the instax SQ10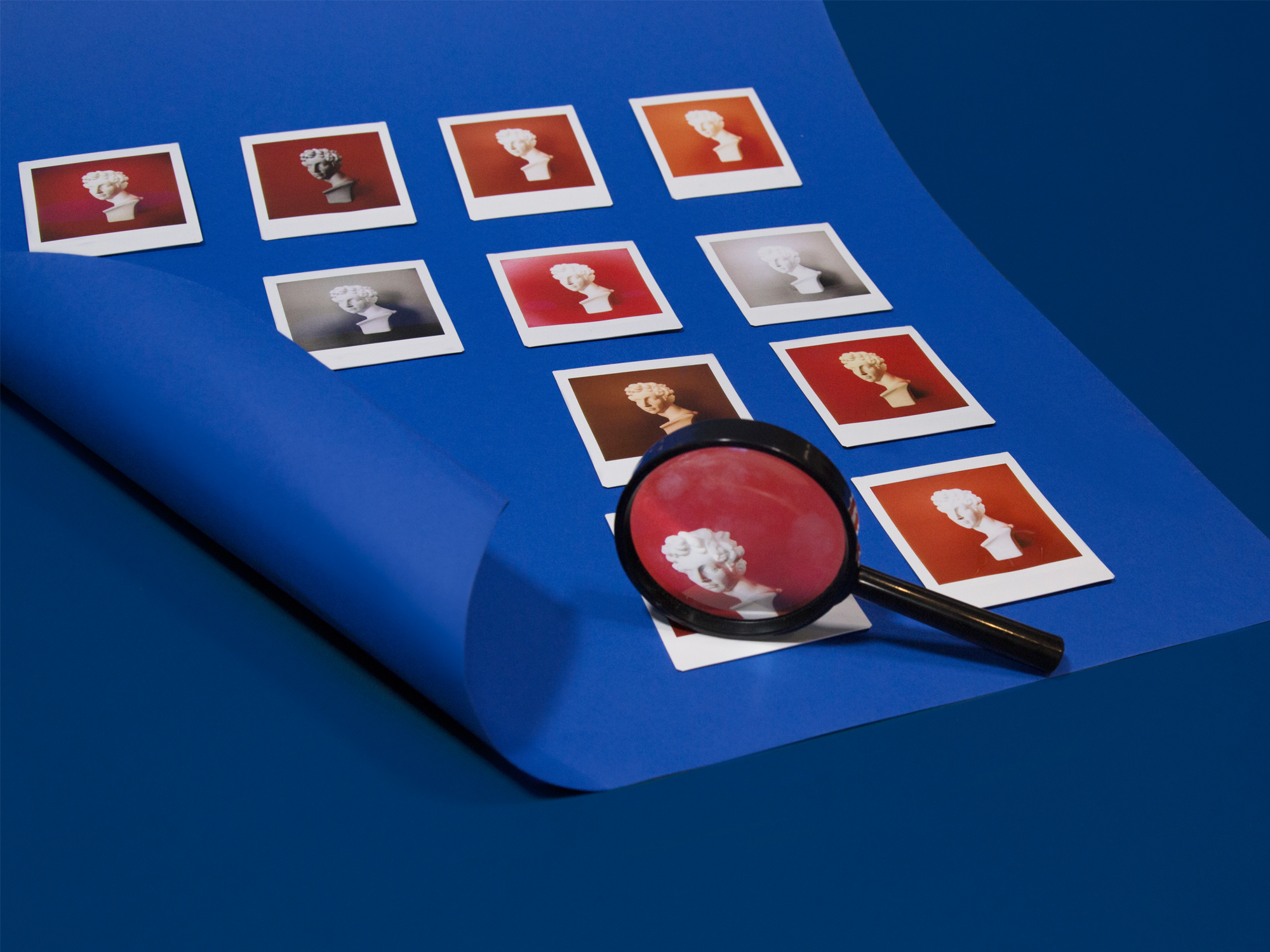 Featuring a symmetrical design, dual shutter button, square format, and customizable filters, the SQ10 is the latest addition to the Fujifilm instax family.
The Fujfilm instax SQ10 camera enables users to "find their edge" through a hybrid analogue/digital camera. Features include 10 filters, vignette control and brightness control, as well as a 50 image digital capacity on camera, and option to shoot on an external memory card. Through this photo series, we illustrated the functions of this innovative product for display at the launch event Kastor & Pollux produced.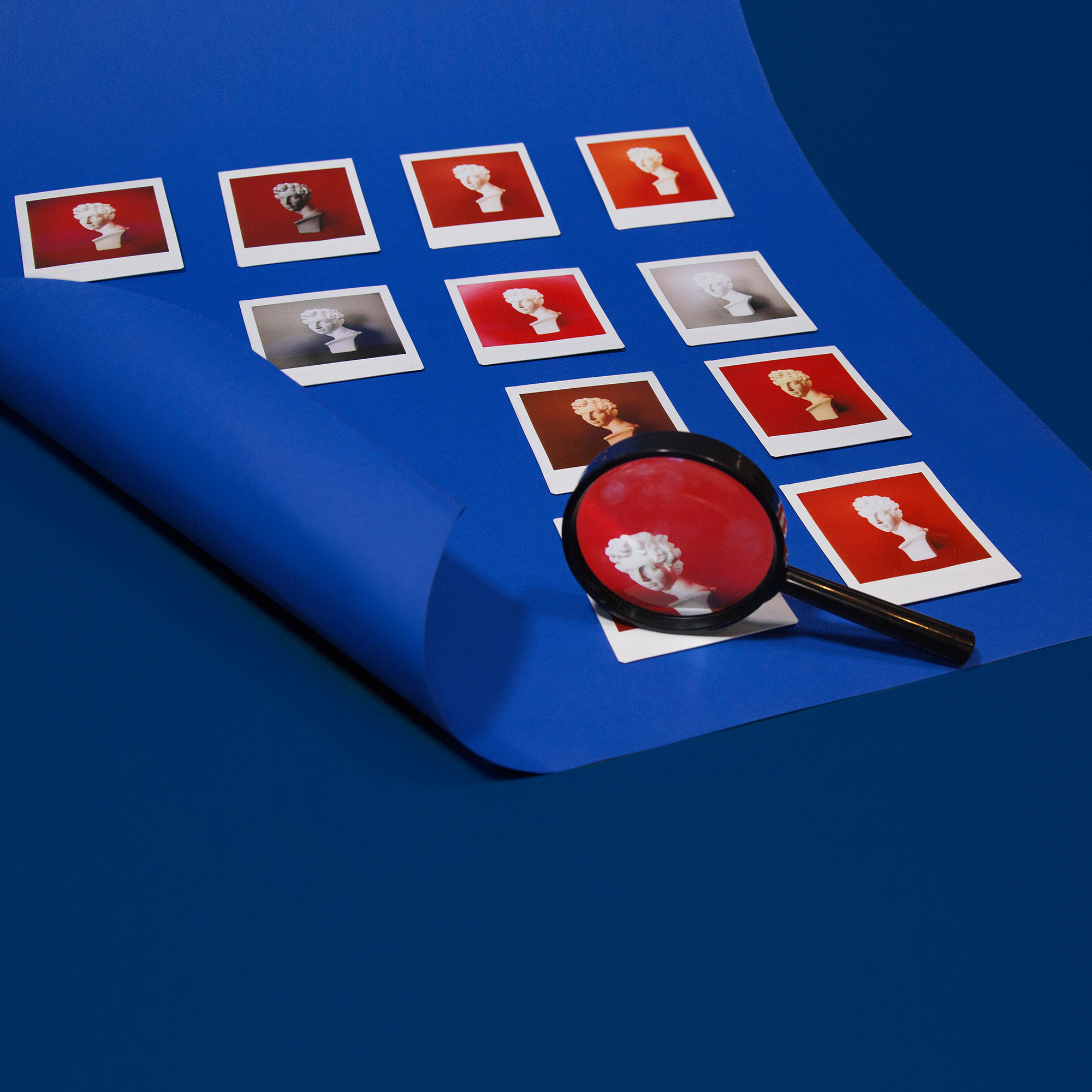 10 FILTERS
Optimizing a 3″ LCD screen, the instax SQ10 enables you to edit your captures before printing. It's as easy as 1-2-3 to choose between 10 different filters to finesse the colouring and change the ambience of your flicks.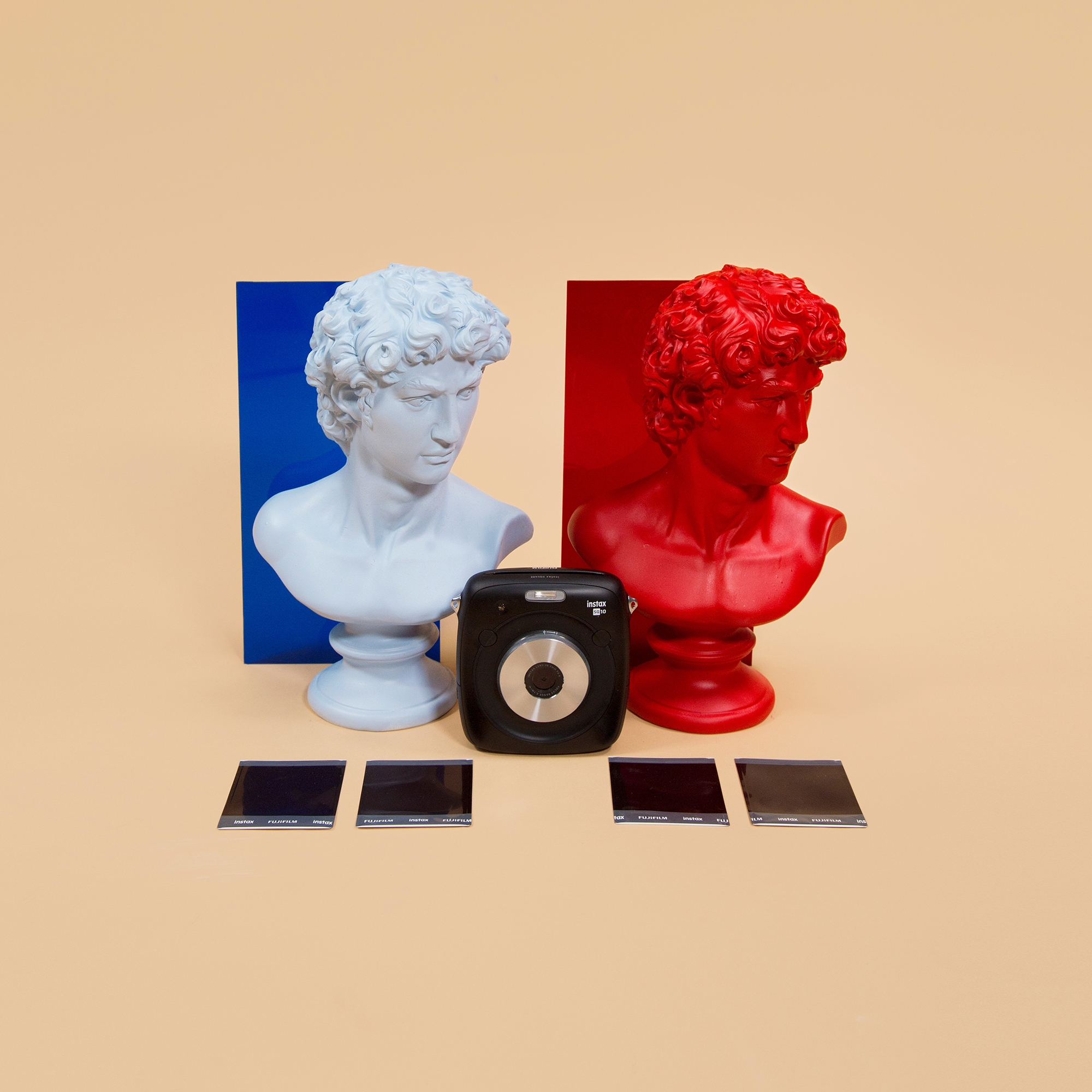 SYMMETRICAL DESIGN
Seeing double? The instax SQ10 boasts a symmetrical, squared-off body and is contrasted by a shiny round lens. If you think you're looking into a mirror, you're not wrong.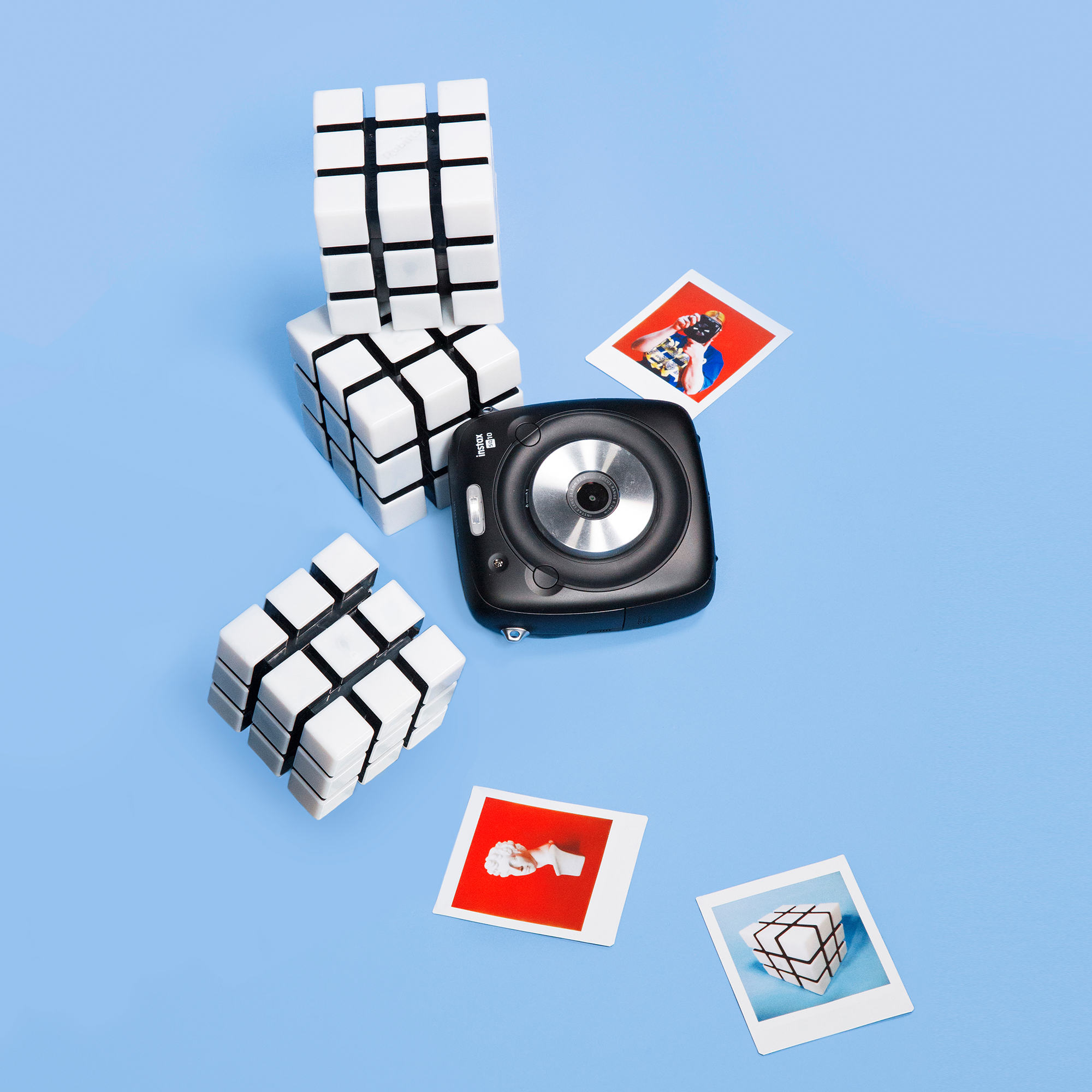 SQUARE FORMAT
It's all in the name: the instax SQ10 features an all-new square format, meaning now you have an entirely new way to "release your creativity".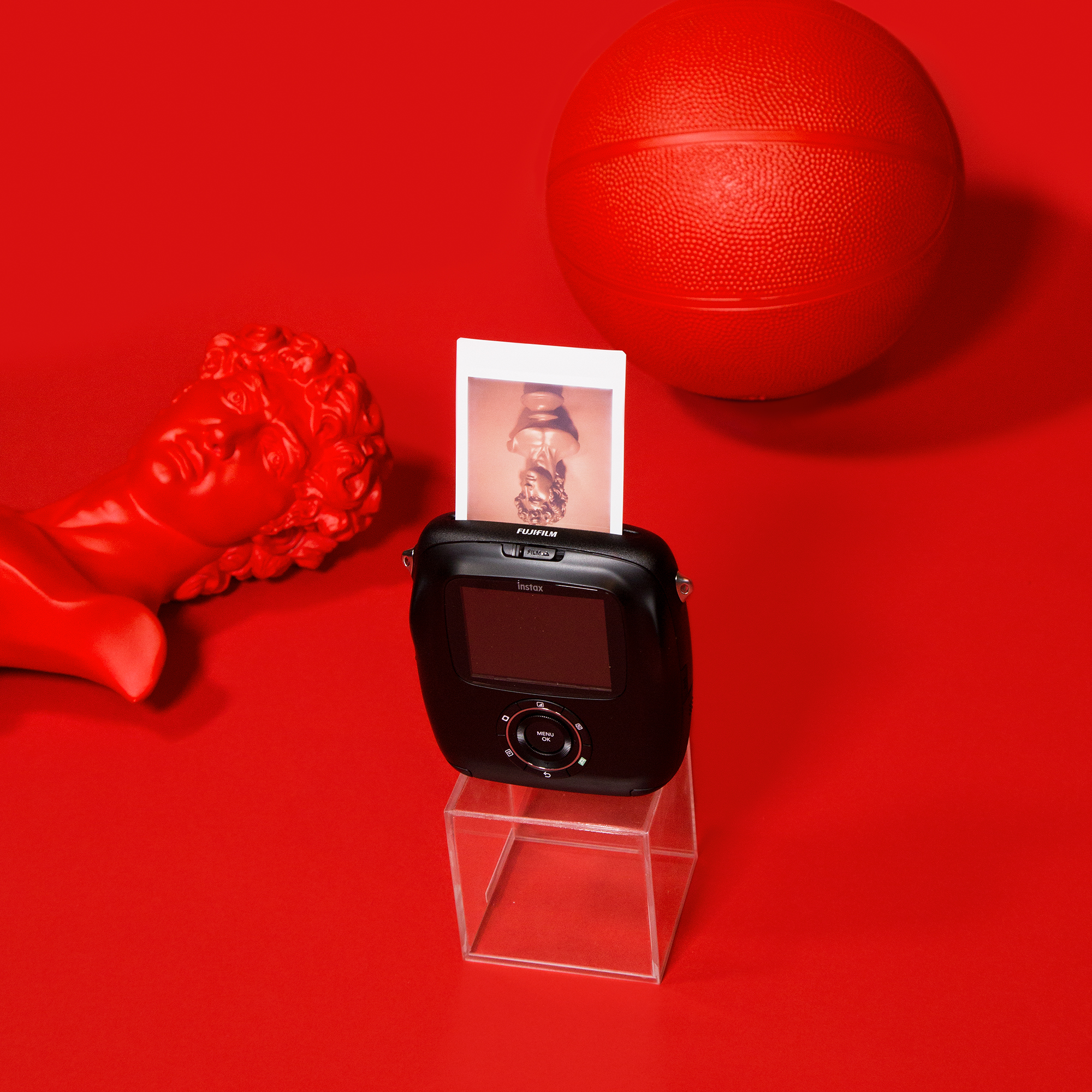 SIMPLE OPERATION
The instax SQ10 features a streamlined design and an easy-to-use digital interface. Use the menu navigation to toggle between different editing modes – adjusting brightness and contrast, adding vignettes or adjusting crops – before you print!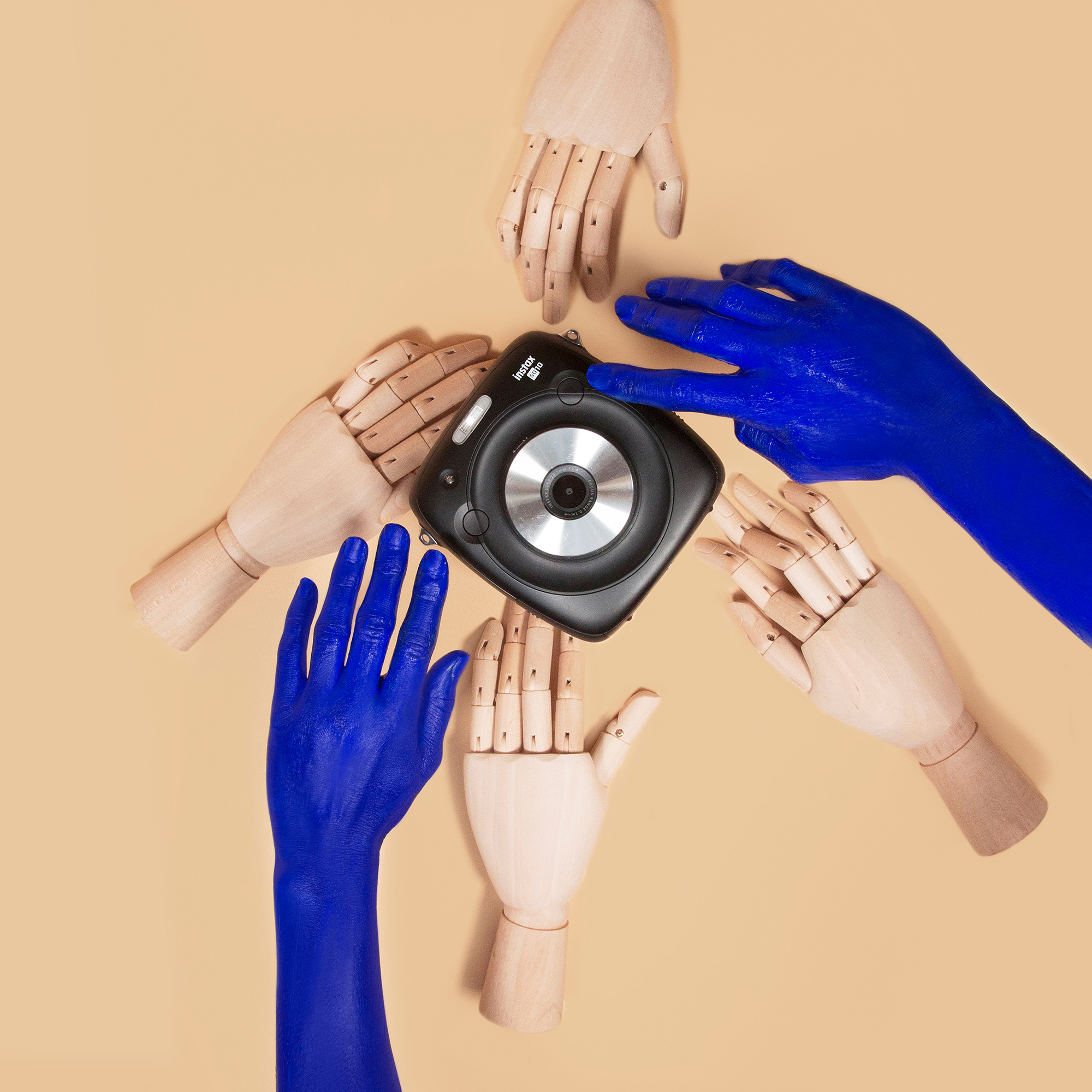 DUAL SHUTTER BUTTON
They say two is better than one, and with double the shutter buttons, you'll be able to capture your favourite moments on the instax SQ10 with ease. BONUS: Feeling indecisive? Snap and save up to 50 photos via internal memory, and decide what to print later.

Photos: Dani Reynolds