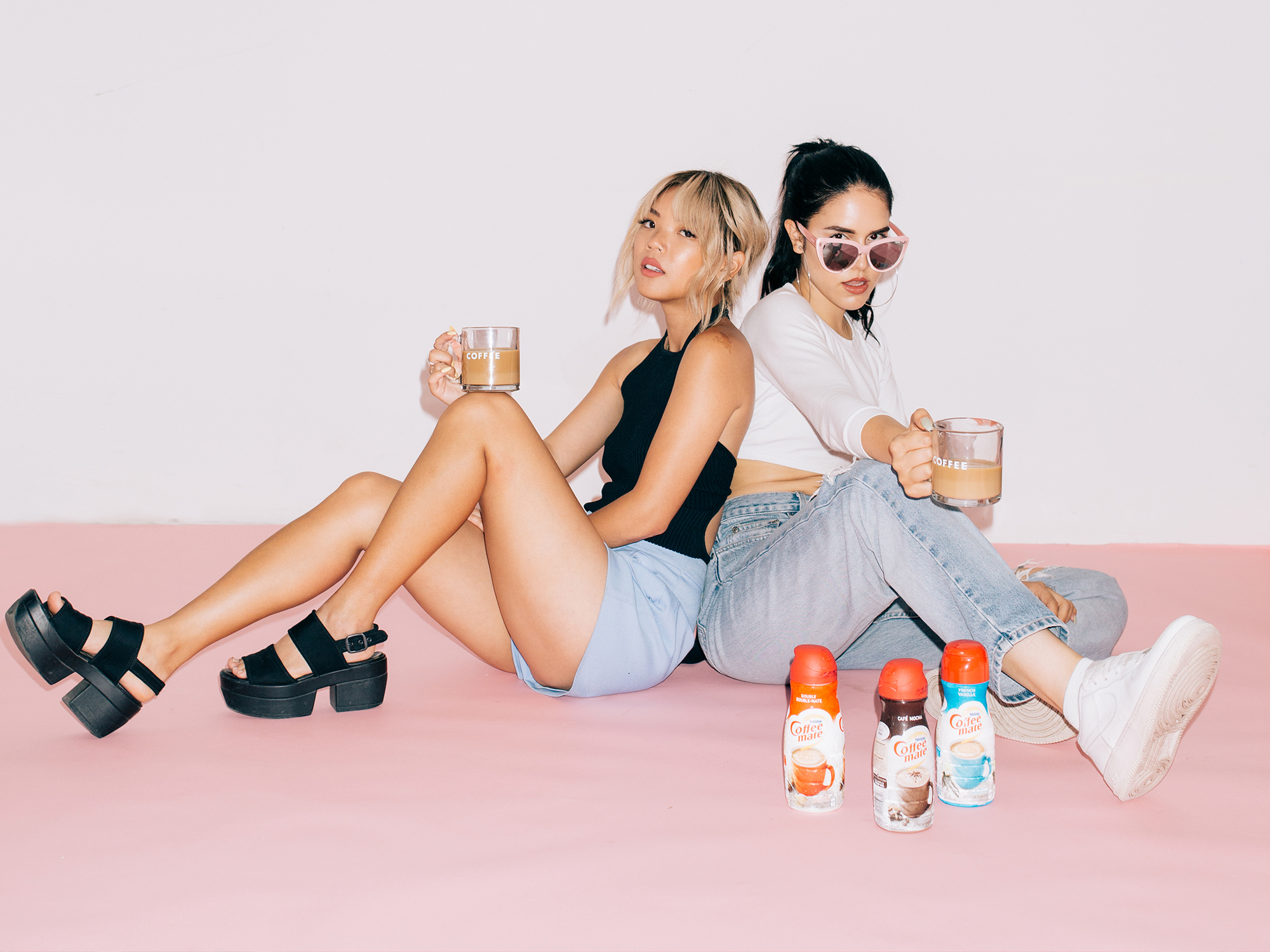 When two good things come together, great things happen. We produced a brunch for some of Toronto's most powerhouse duos.
In partnership with Coffee-mate, Kastor & Pollux invited the city's top tastemakers and movers and shakers across disciplines to mix and mingle over Saturday morning brunch. Centred around the multi-use nature of Coffee-mate, we developed a fun and accessible brand identity and applied it to an immersive and memorable event shared between friends.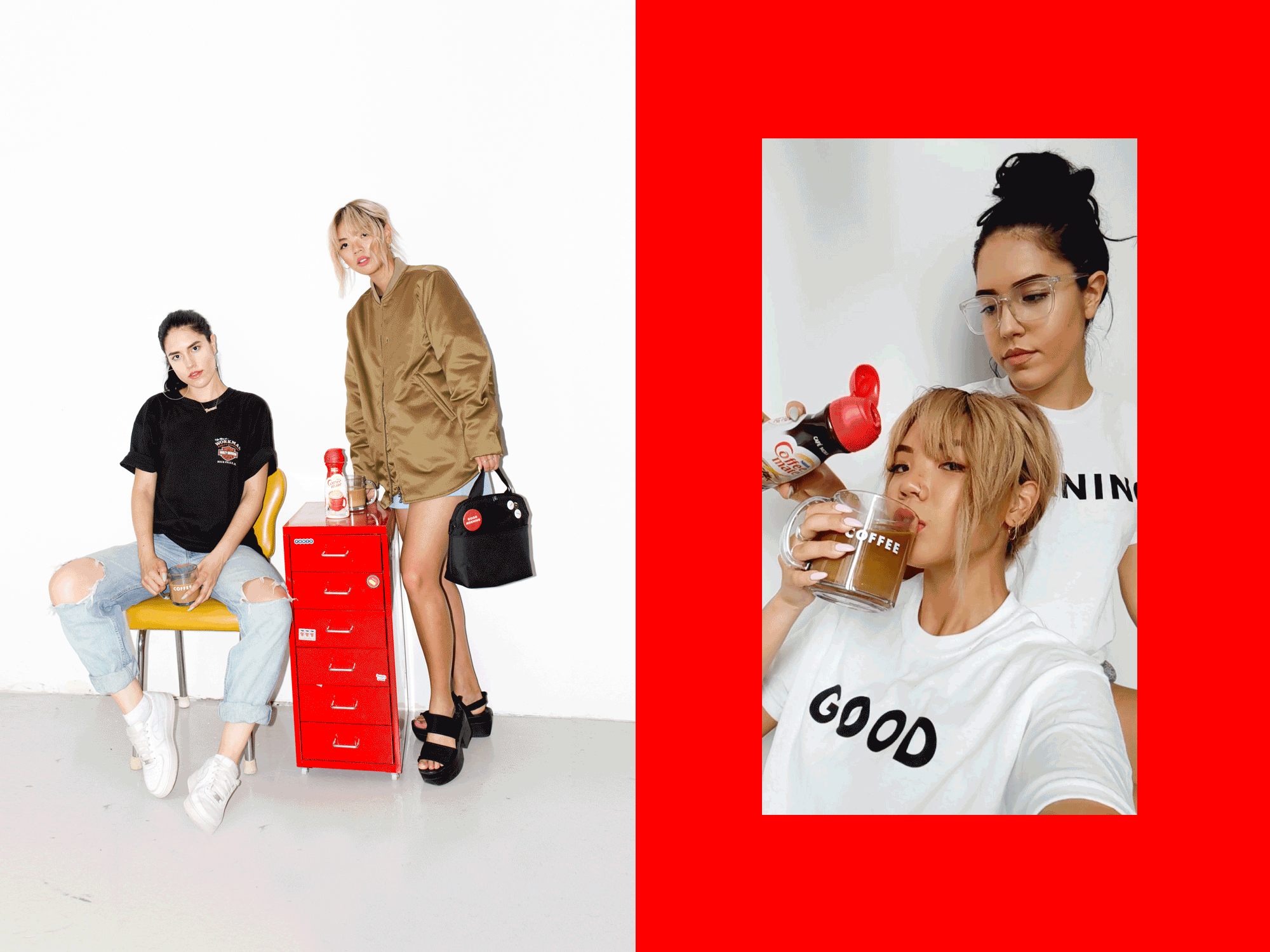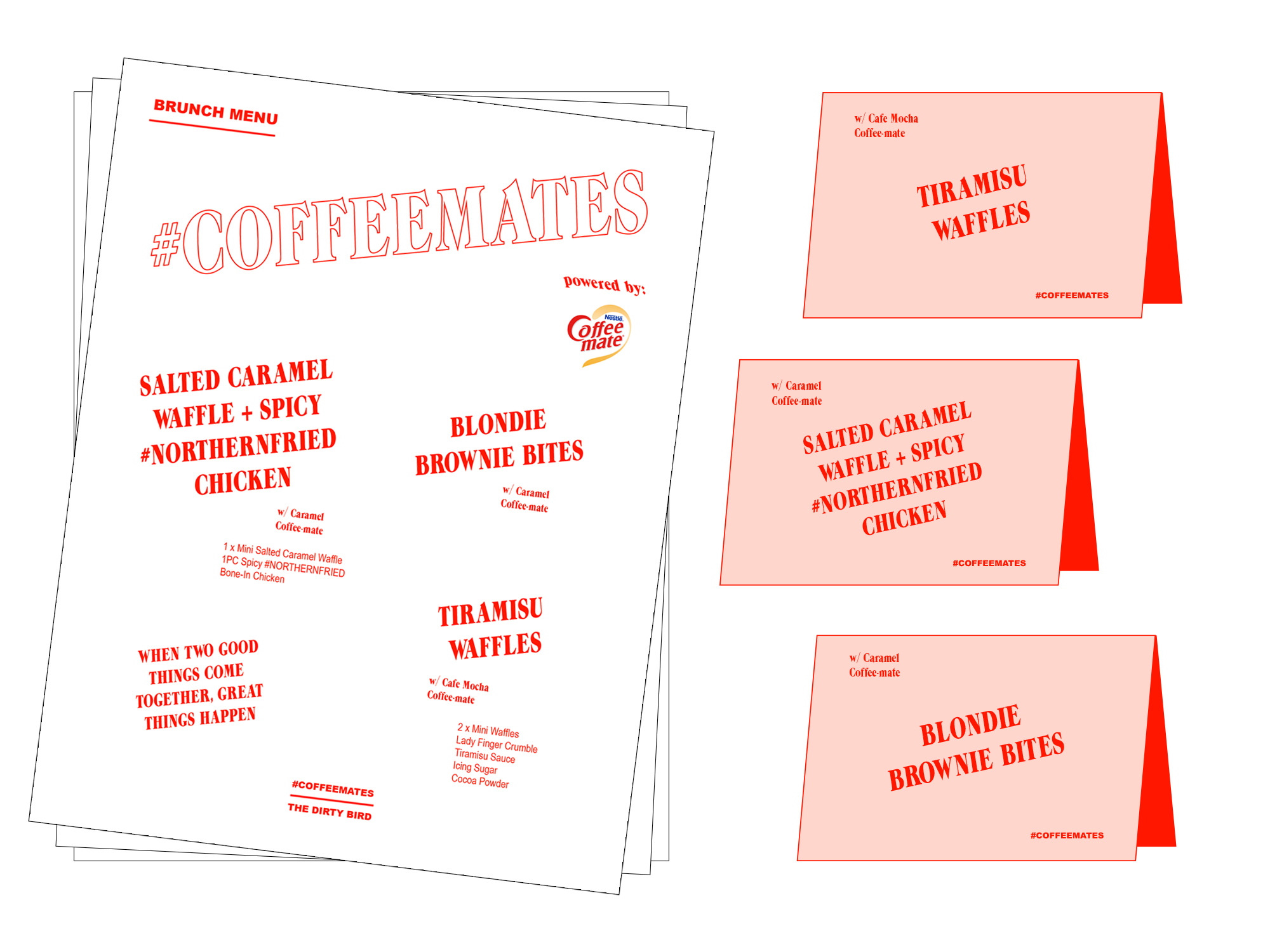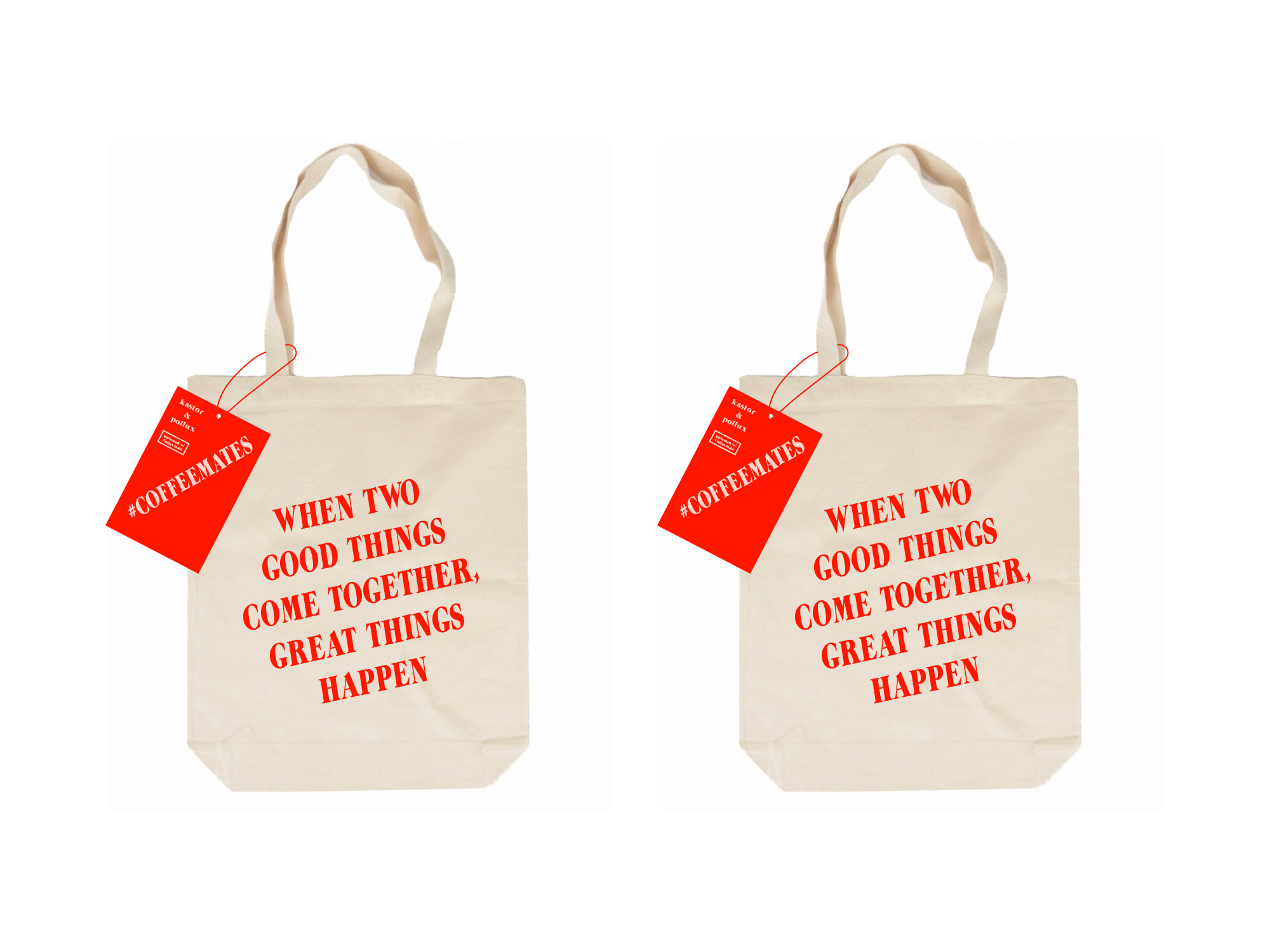 Coffee-mate is versatile, flavourful, fun, personable and "the perfect mate". Through a strategic visual identity, Kastor & Pollux conveyed these ideas to a focused audience.
With food by The Dirty Bird by chef Adrian Forte – known for a delectable #NorthernFried chicken + waffles pairing – our #coffeemates brunch featured a mindful inclusion of bringing two good things together, like adding the rich and creamy goodness of Coffee-mate to your coffee. The Dirty Bird developed a special menu with integration of some favourite Coffee-mate flavours – from salted caramel waffles made with Caramel Vanilla Coffee-mate to tiramisu waffles made with Café Mocha Coffee-mate.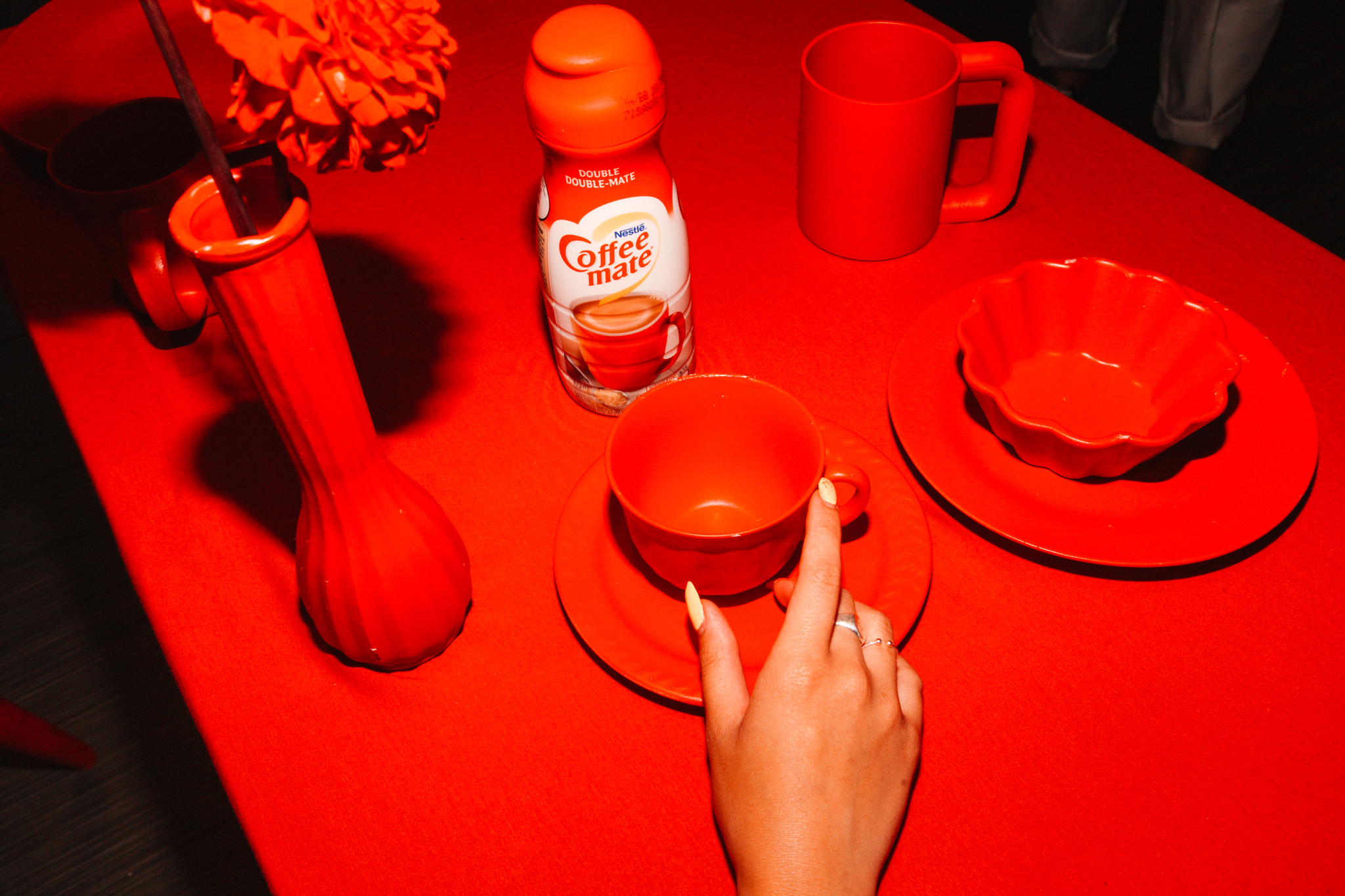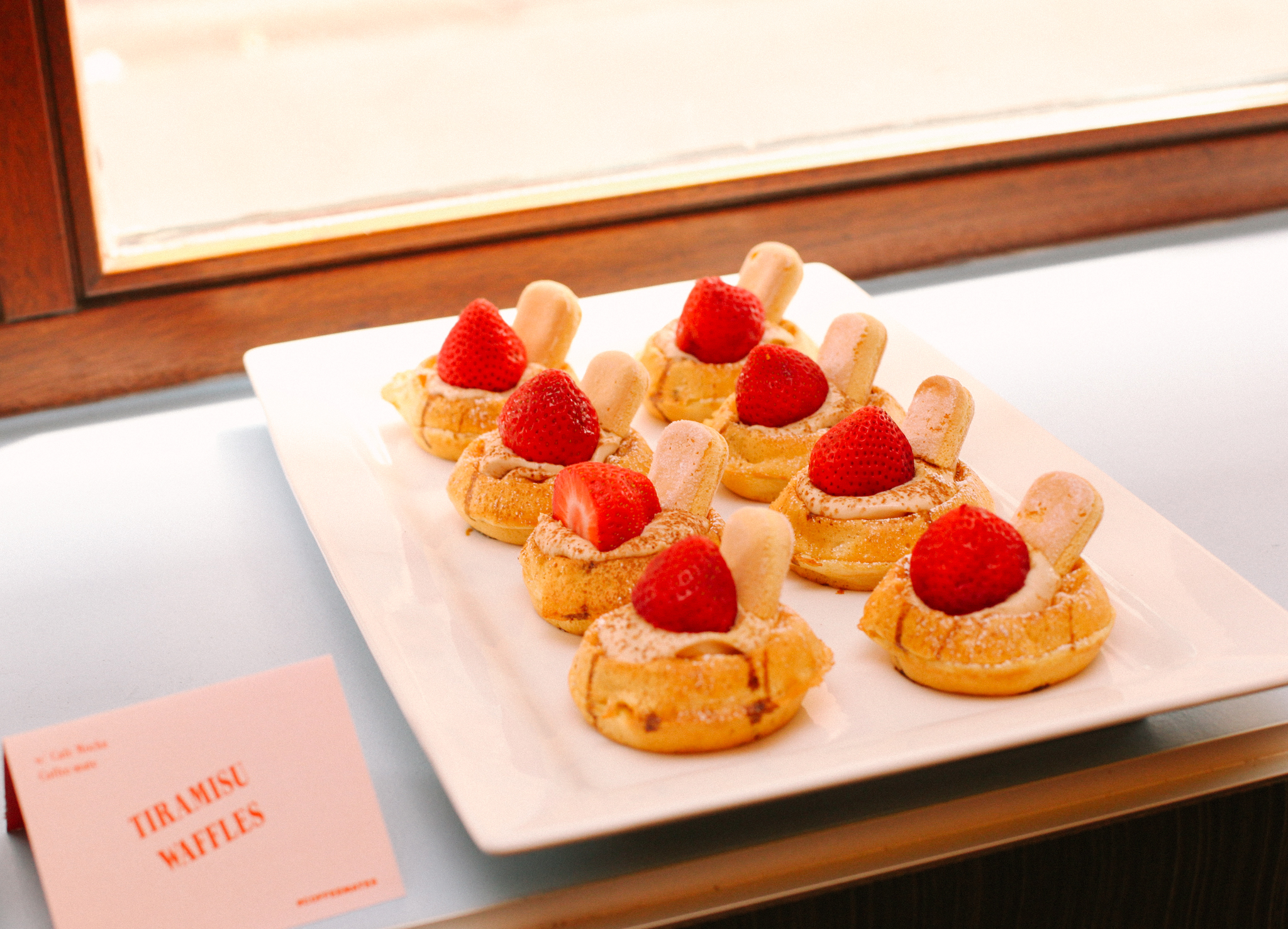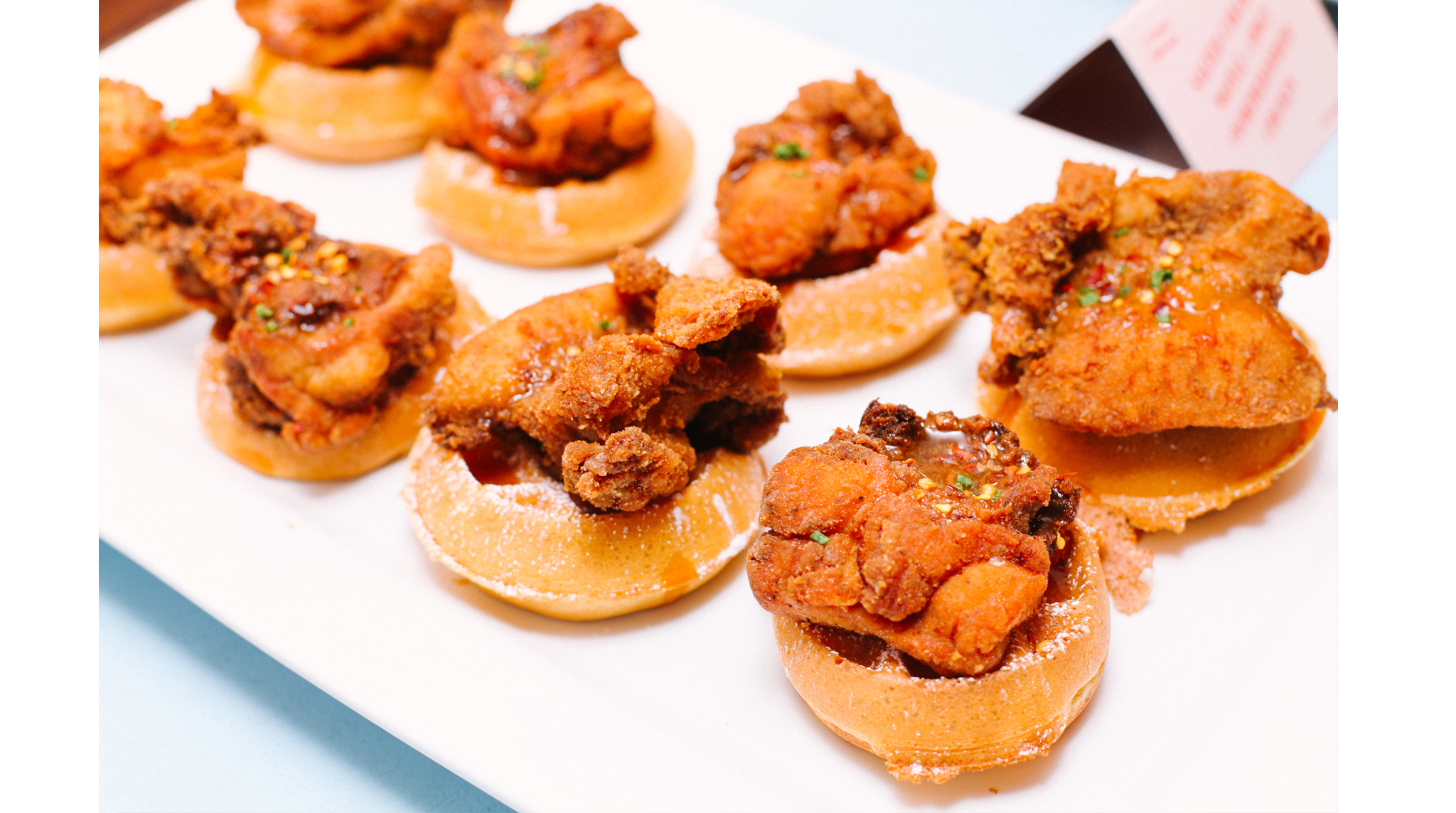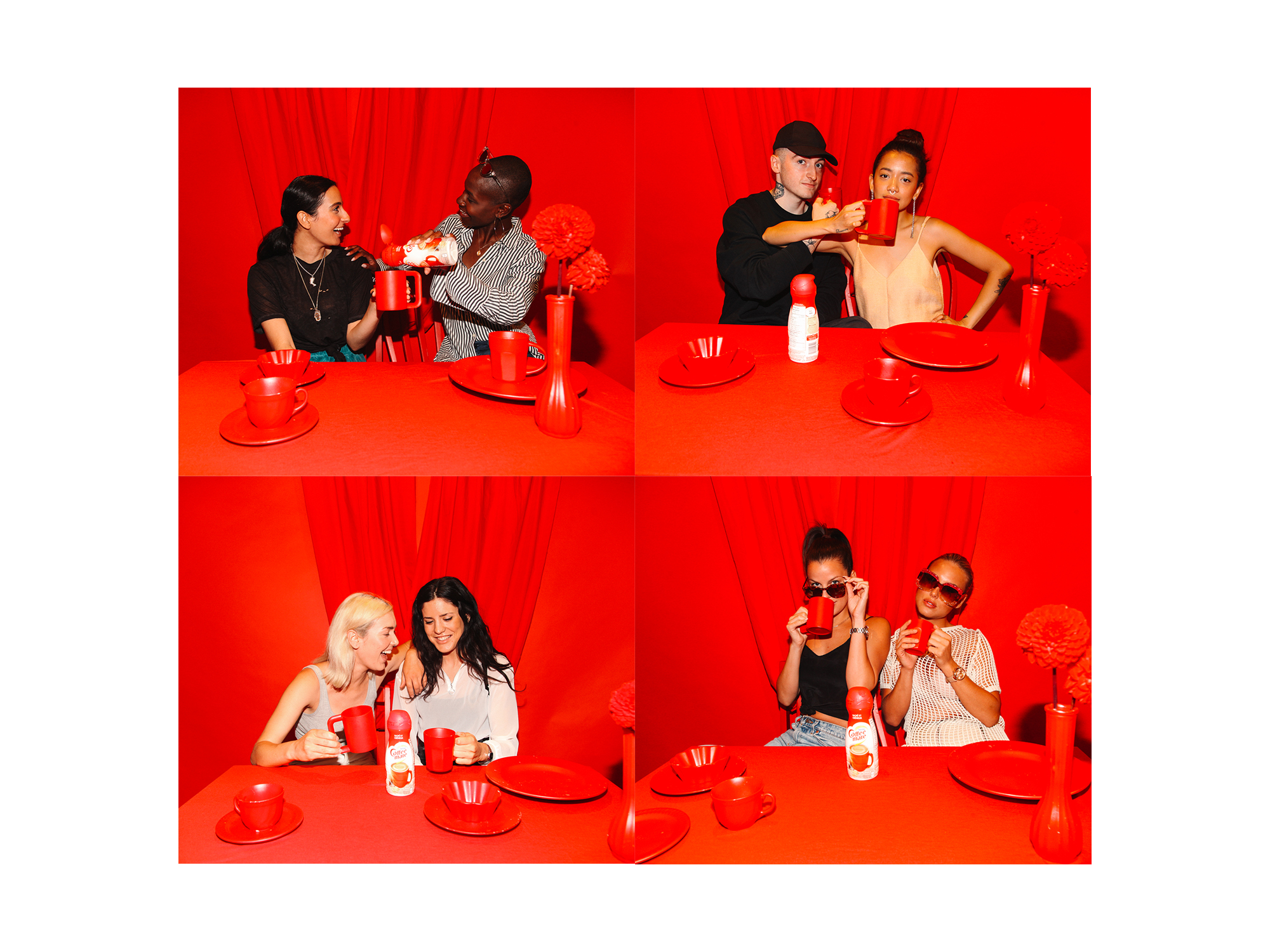 A photo booth built around a kitchen table played homage to familiar places in which #coffeemates reconvene after a night out.
Overall, the brunch was a success – seeing over 25 pairs of mates coming through the door to enjoy a Coffee-mate flavour bar and delicious offerings from The Dirty Bird. Over the course of the 2 hour brunch, we saw nearly a 50% return on Instagram story updates optimizing the #coffeemates hashtag.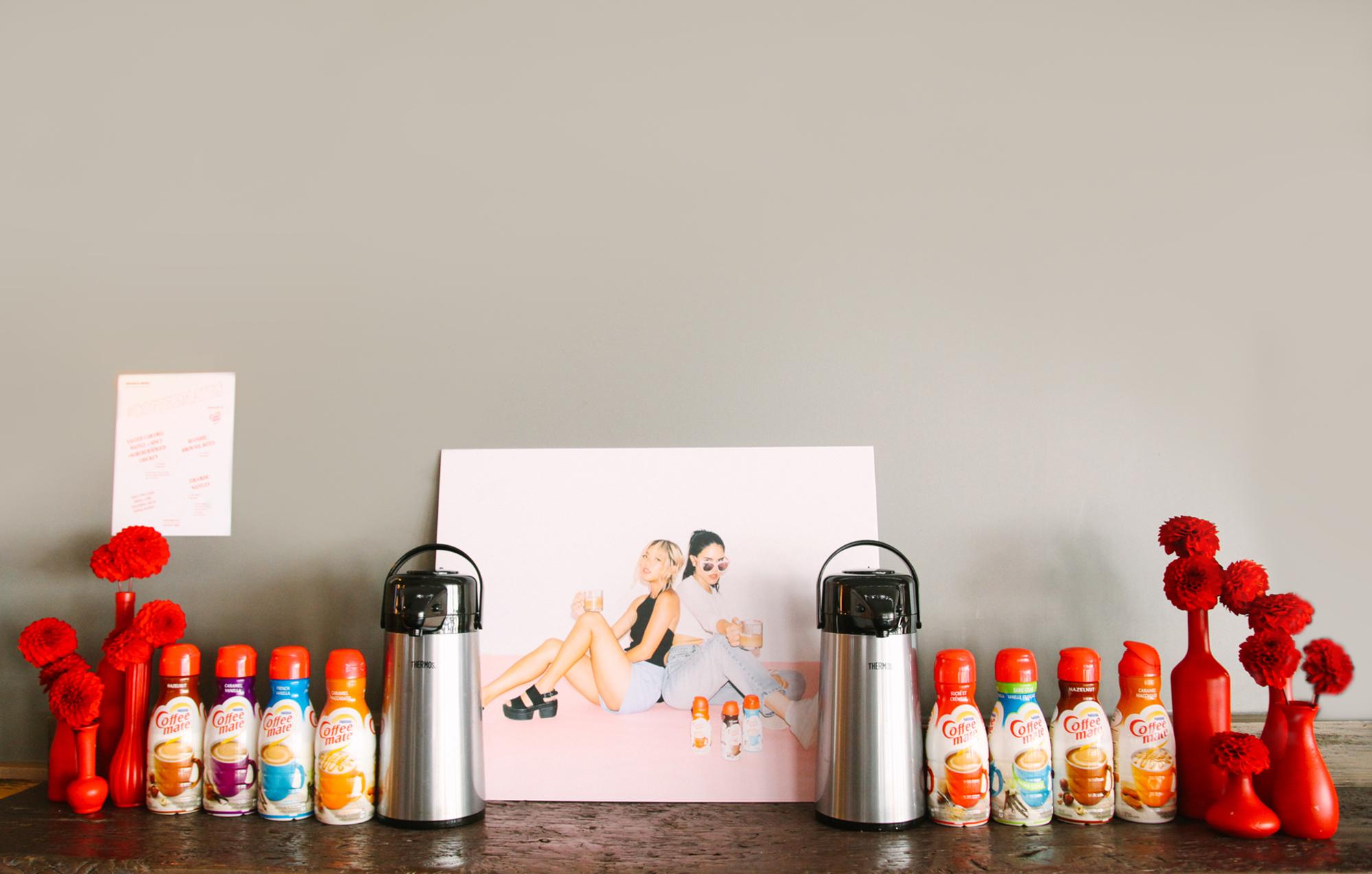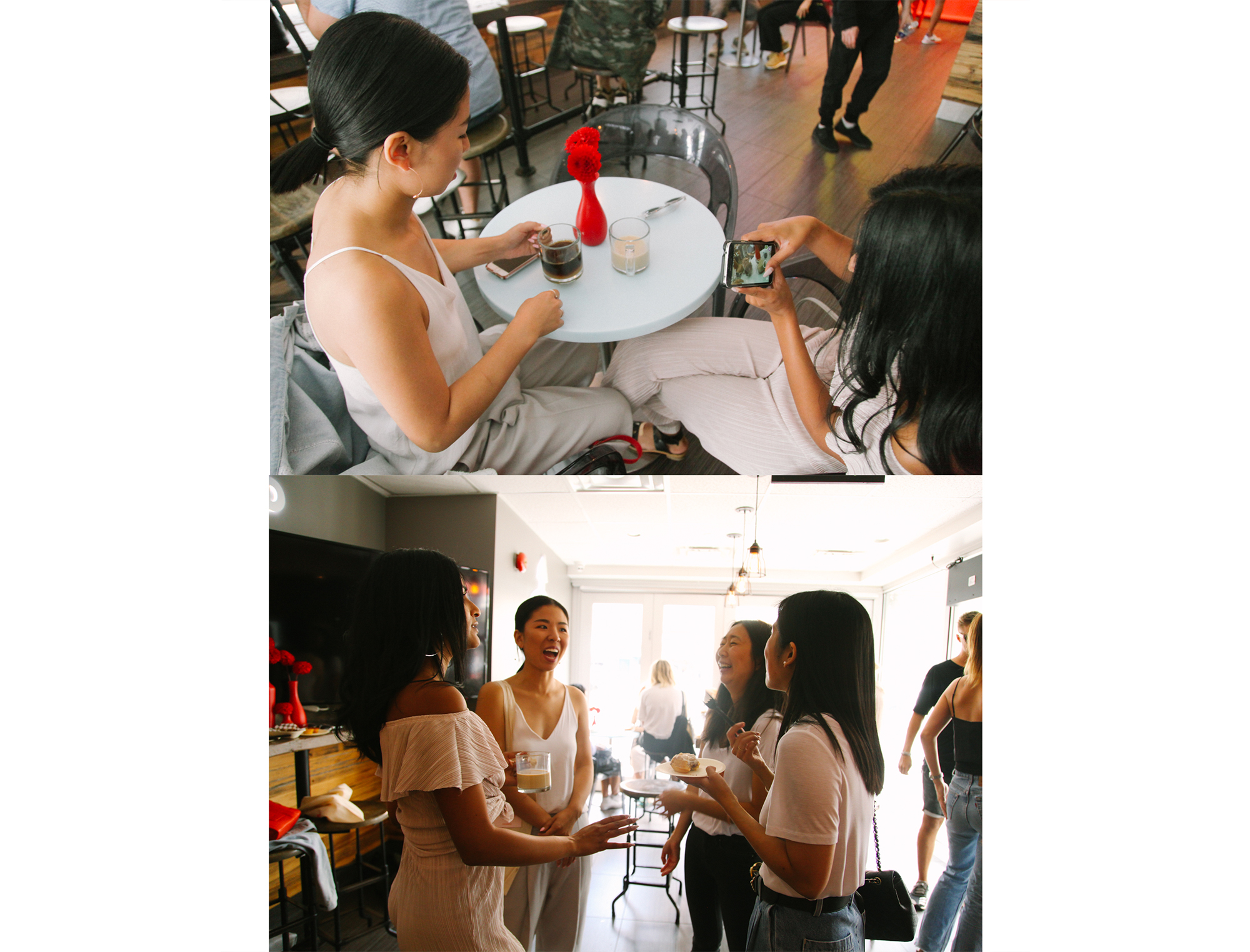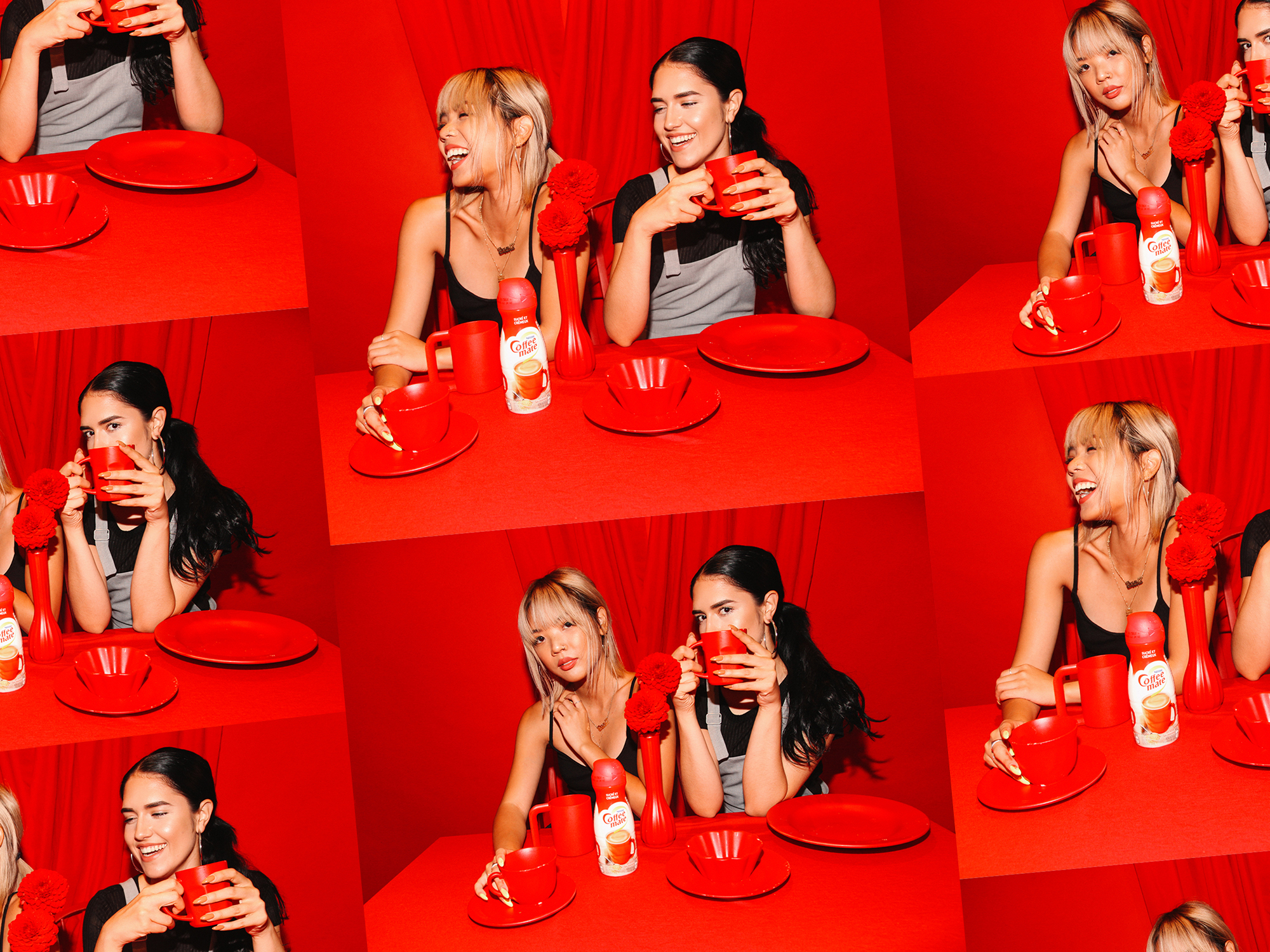 Creative director + designer: Dani Roche
Producers: Dani Roche + Vanessa Cesario
Photographer: Duy Nguyen
Food + venue: The Dirty Bird
In partnership with: Narrative PR and Coffee-mate