How to Throw A #MogoPerks Party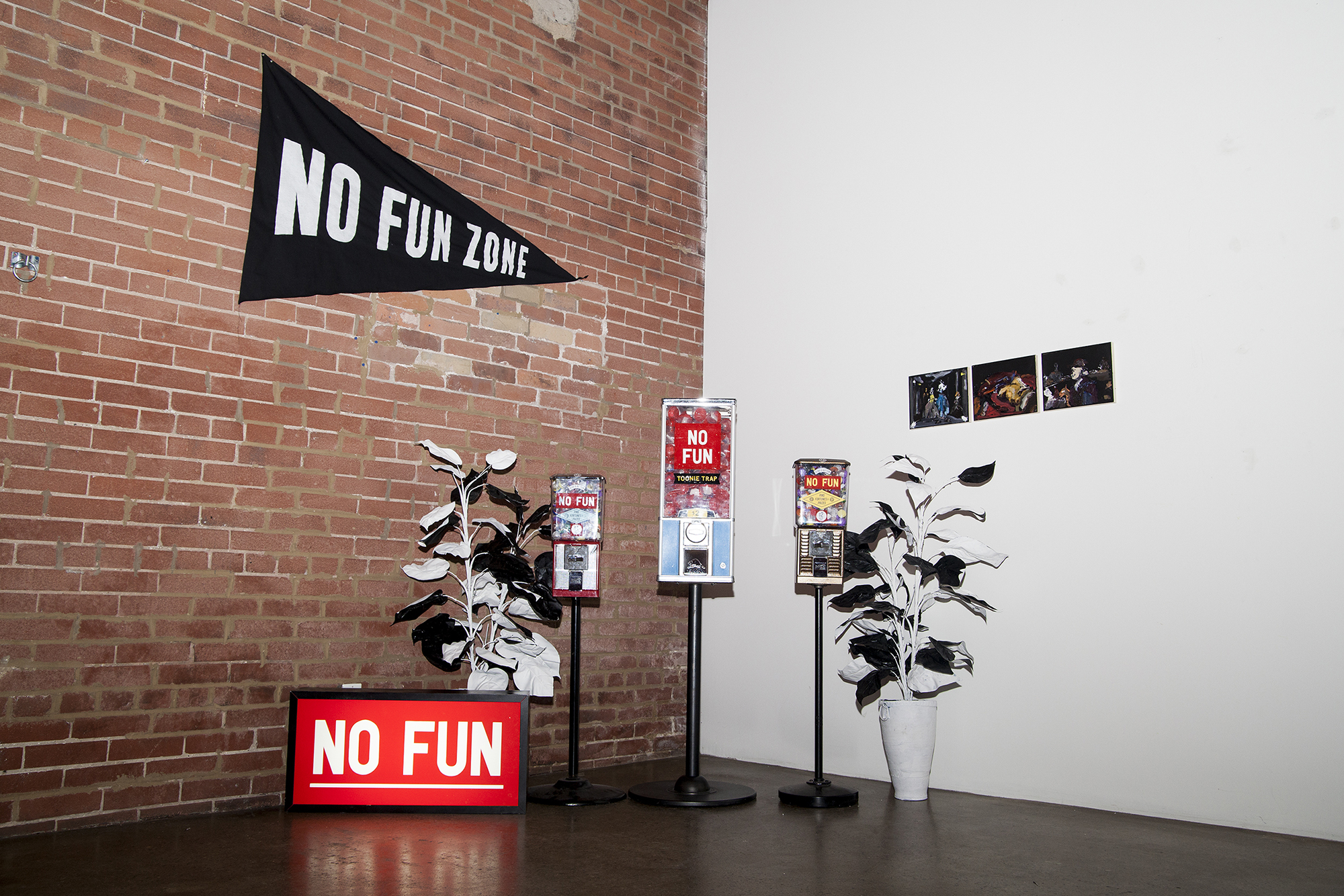 Last summer, Kastor & Pollux designed and produced a multi-dimensional experience for Canadian finance company, Mogo, filled with good music, free money, and pizza served on silver platters!
Header image by Lawrence Cortez

To introduce Mogo to new consumers in the Toronto Market, Kastor & Pollux teamed up with the financial tech company to design and produce the first #MogoPerks event last summer. Geared at the burgeoning generation of creative millennials with a performance by rapper, Drew Howard, the event boasted 250 of the city's top influencers across disciplines – including YouTubers Ricky Lee Richards, Sylvia Ta, and members of #TheCreatorClass.




Photos by Lawrence Cortez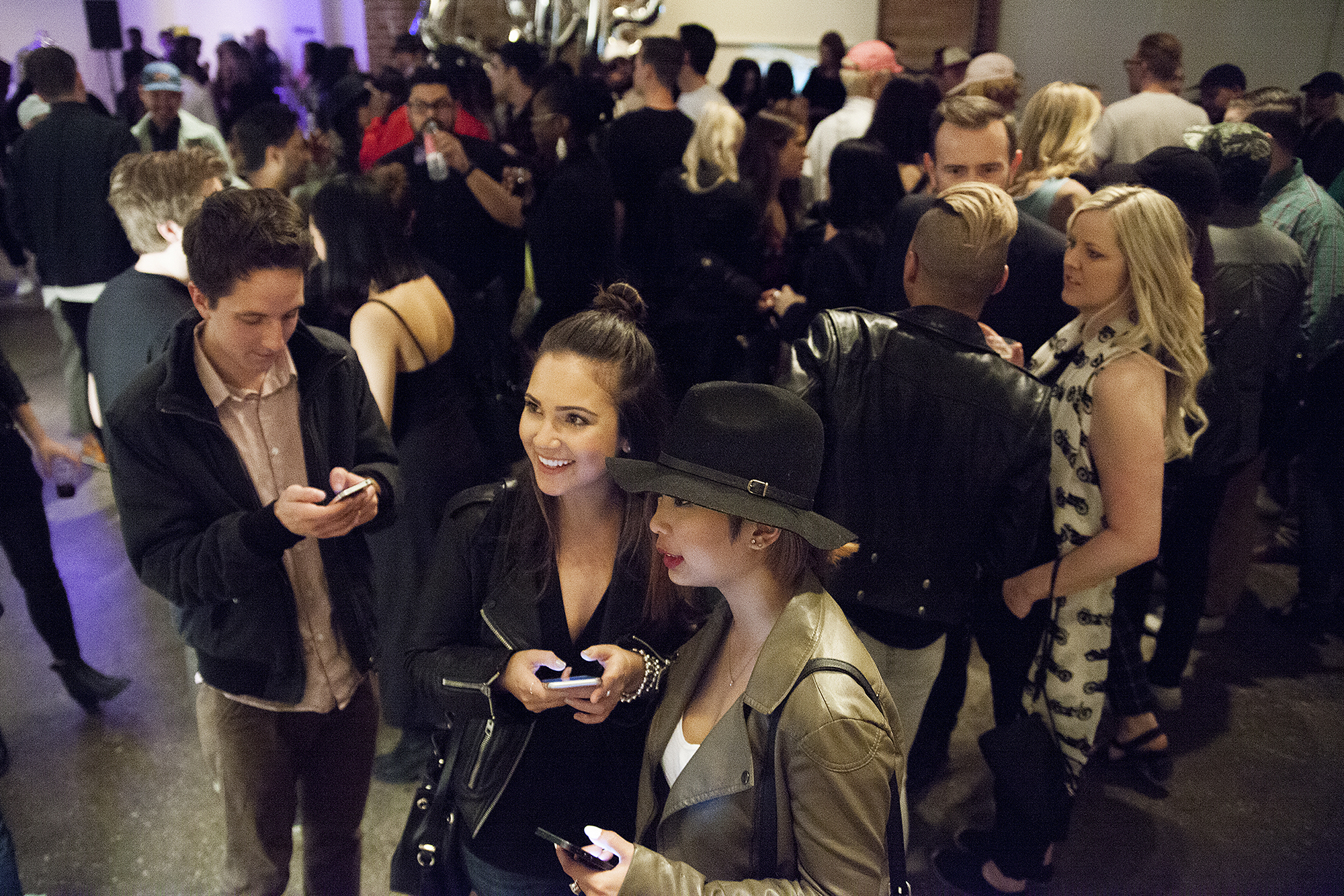 Partnering up with Mogo seemed like an unlikely pair — unlike most finance companys (stagnant, unapproachable, and bureaucratic), Mogo is the #AntiBank that aims to transform the way that Canadians curb debt, control their credit, and access their money.

Not only that, they value the idea of accountability and transparency which is something not seen in most companies, let alone traditional banks! With that idea in mind, we not only wanted to carry over their values in the way we view finance, but we also wanted to change the way millennials engaged with a financial event. In order to do so, we needed to create an experience that felt organic, intuitive, and straightforward.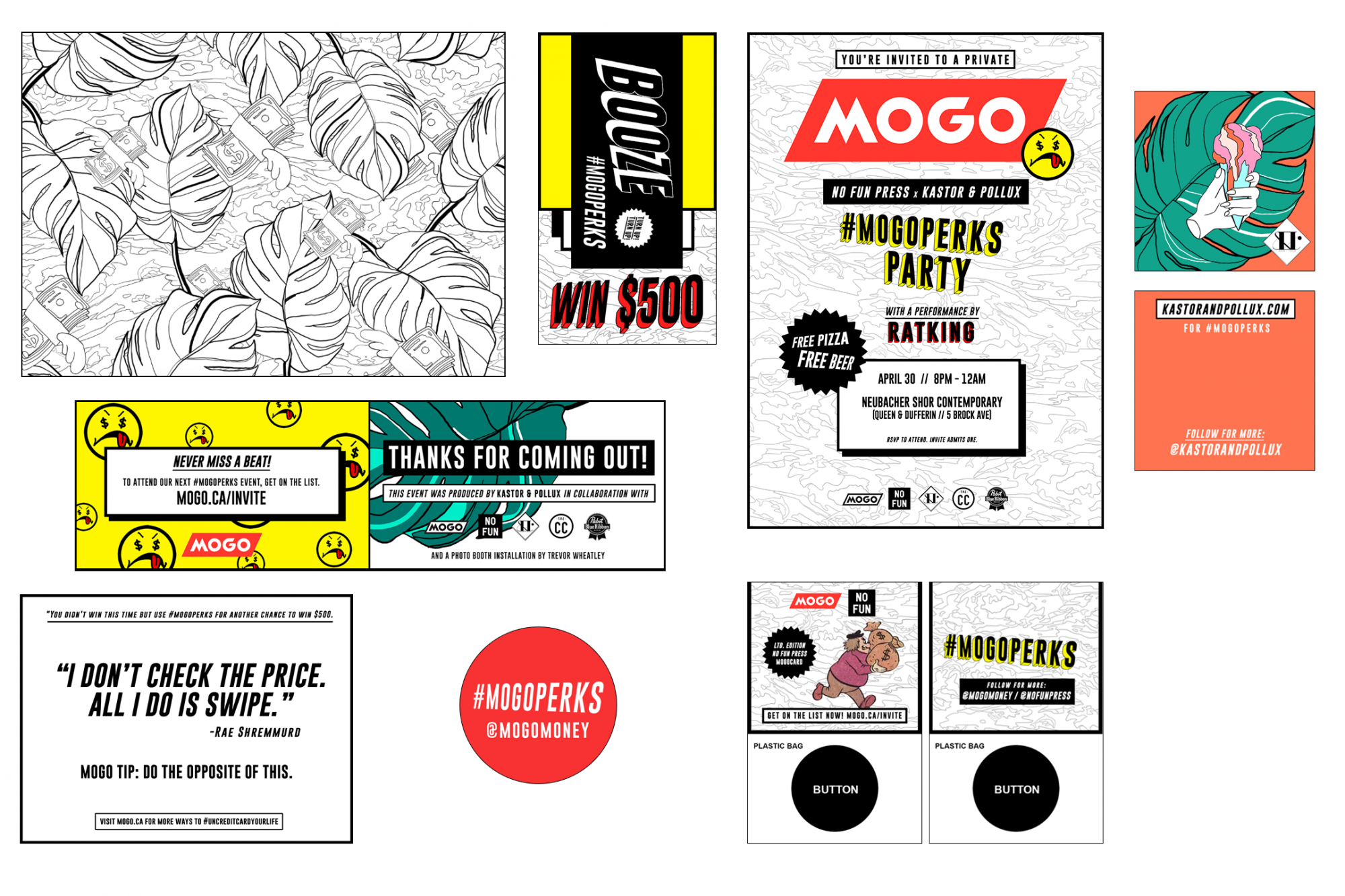 Graphics by Dani Roche

A word most people respond positively to is 'free' (who doesn't like free?). So we incorporated an interactive experience where guests were served free beer, pizza on silver platters, and the opportunity to go home with free money. In collaboration with Toronto based accessories brand, No Fun Press, we designed money-centric collateral that was graphic and recognizable.

Utilizing witty emojis, financial iconography, and music and pop-culture references, we created branding that was approachable for Mogo's demographic. Our design approach was nimble — we utilized each dollar of the budget and used DIY techniques by enlisting our friends to produce each and every component of the party — from loot bags to pins to decorations. We were a well-oiled machine.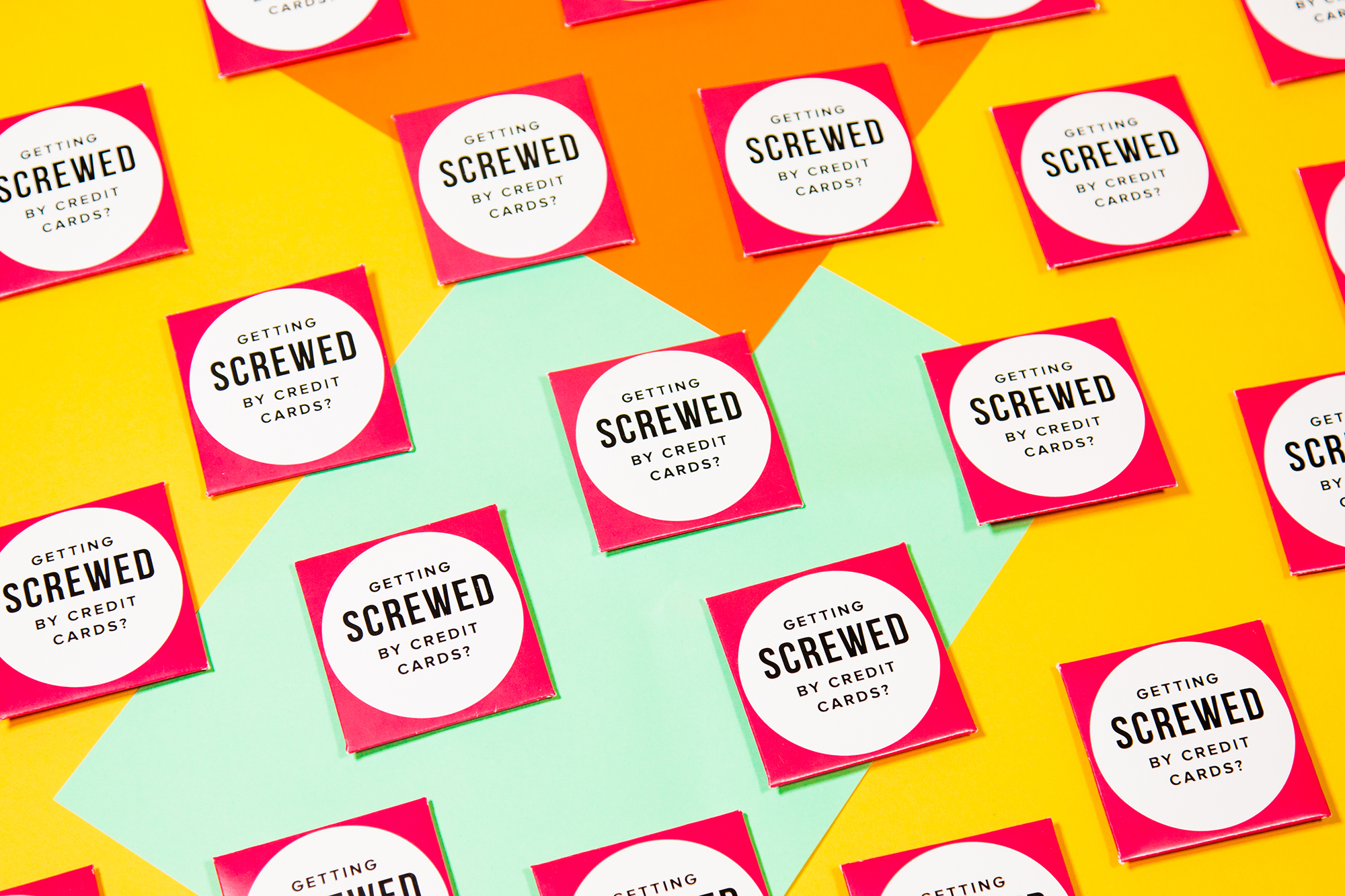 Photos by Dani Reynolds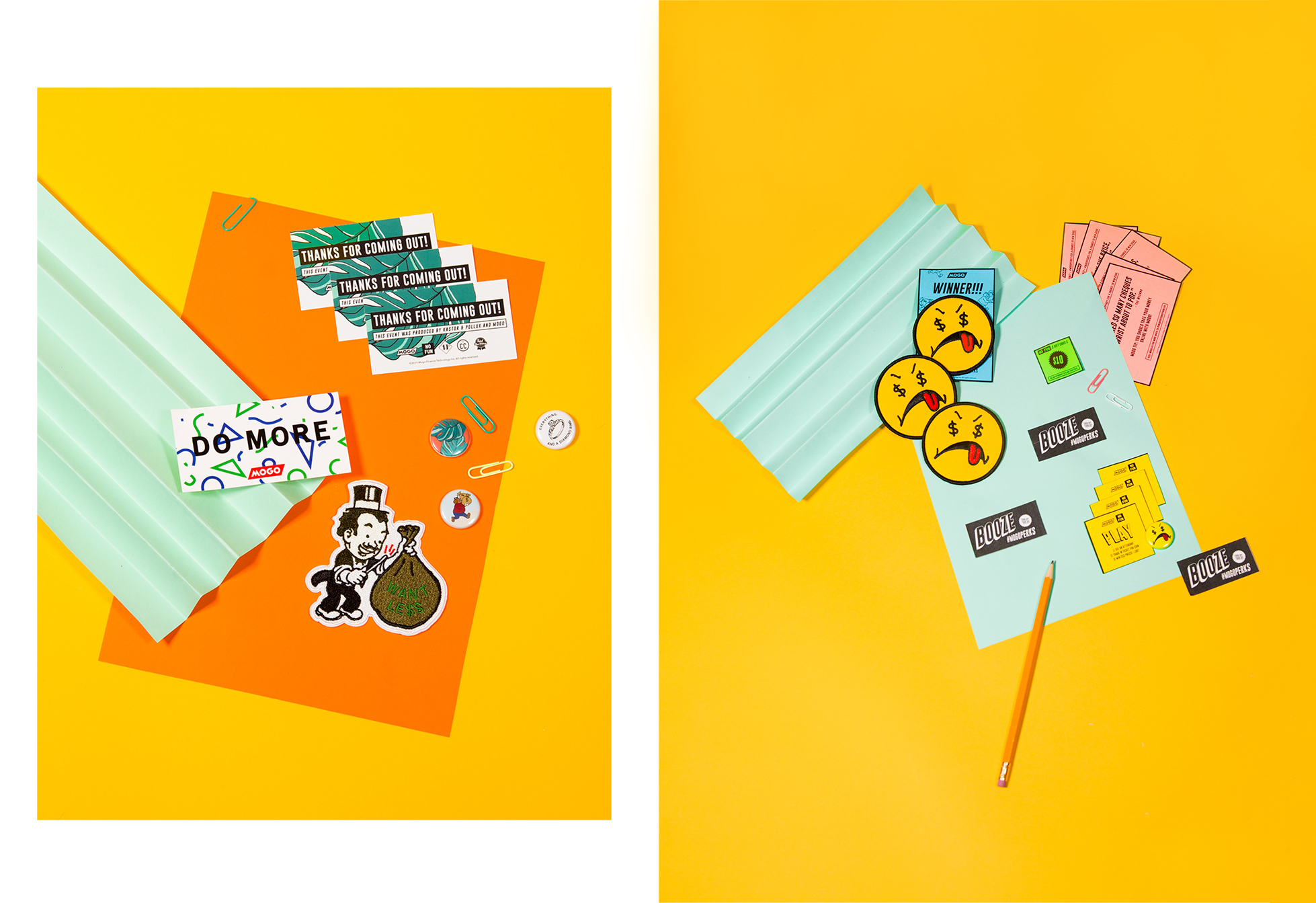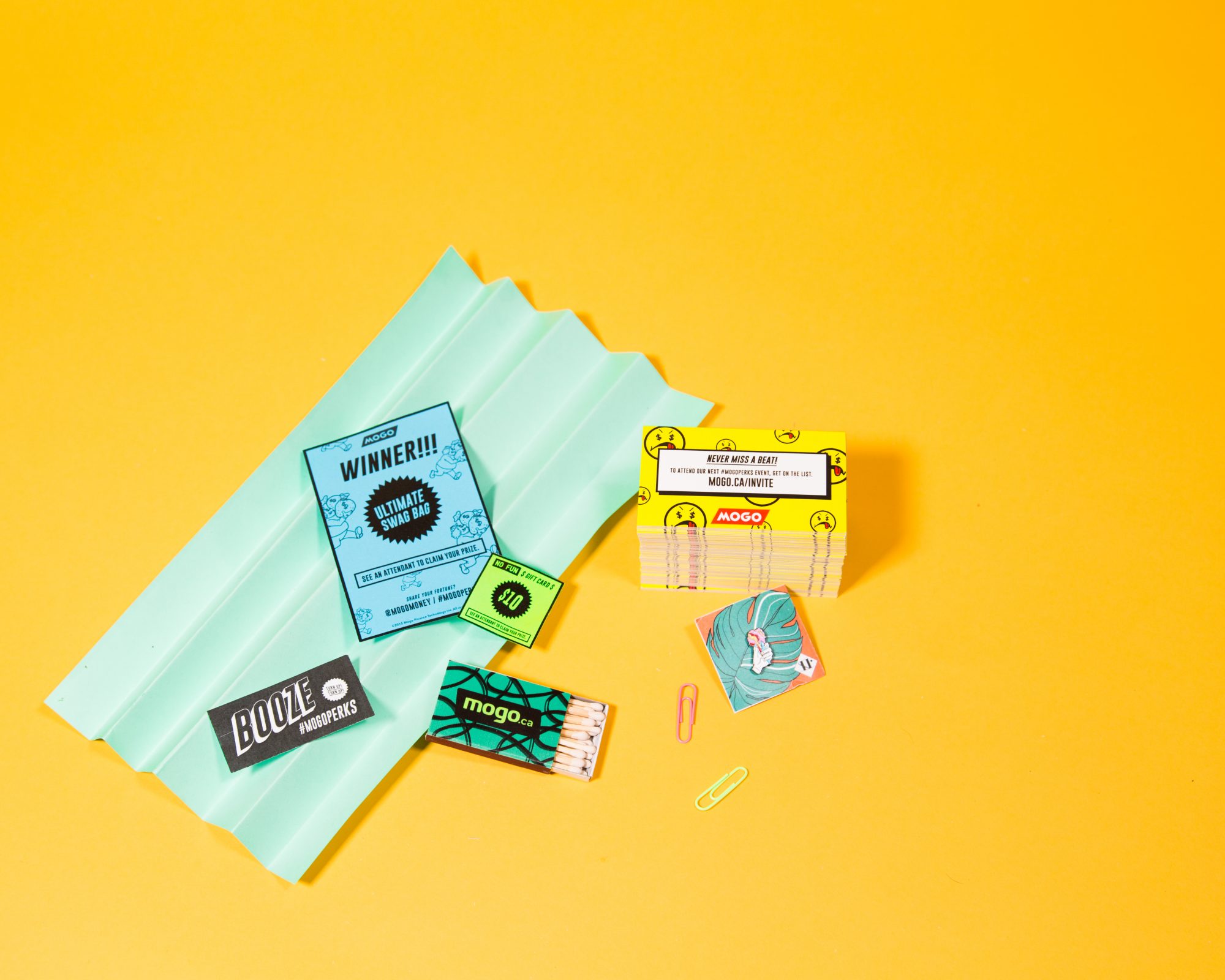 In tandem, Trevor Wheatley and Cosmo Dean created an art installation that would entice participants to photograph elements of the piece. In large wooden letters, the phrases "ANTI-YOU", "ICE COLD", and "EAT SHIT", were on display. Party-goers were encouraged to pose for a picture that was then printed, giving them tangible reminders of their night with Mogo. In the adjacent room, a "NO FUN" sign was lit up along with two coin-operated vending machines, pre-packed with various branded prizes — from pins to patches to a voucher for actual money, participants were given coins to try their luck.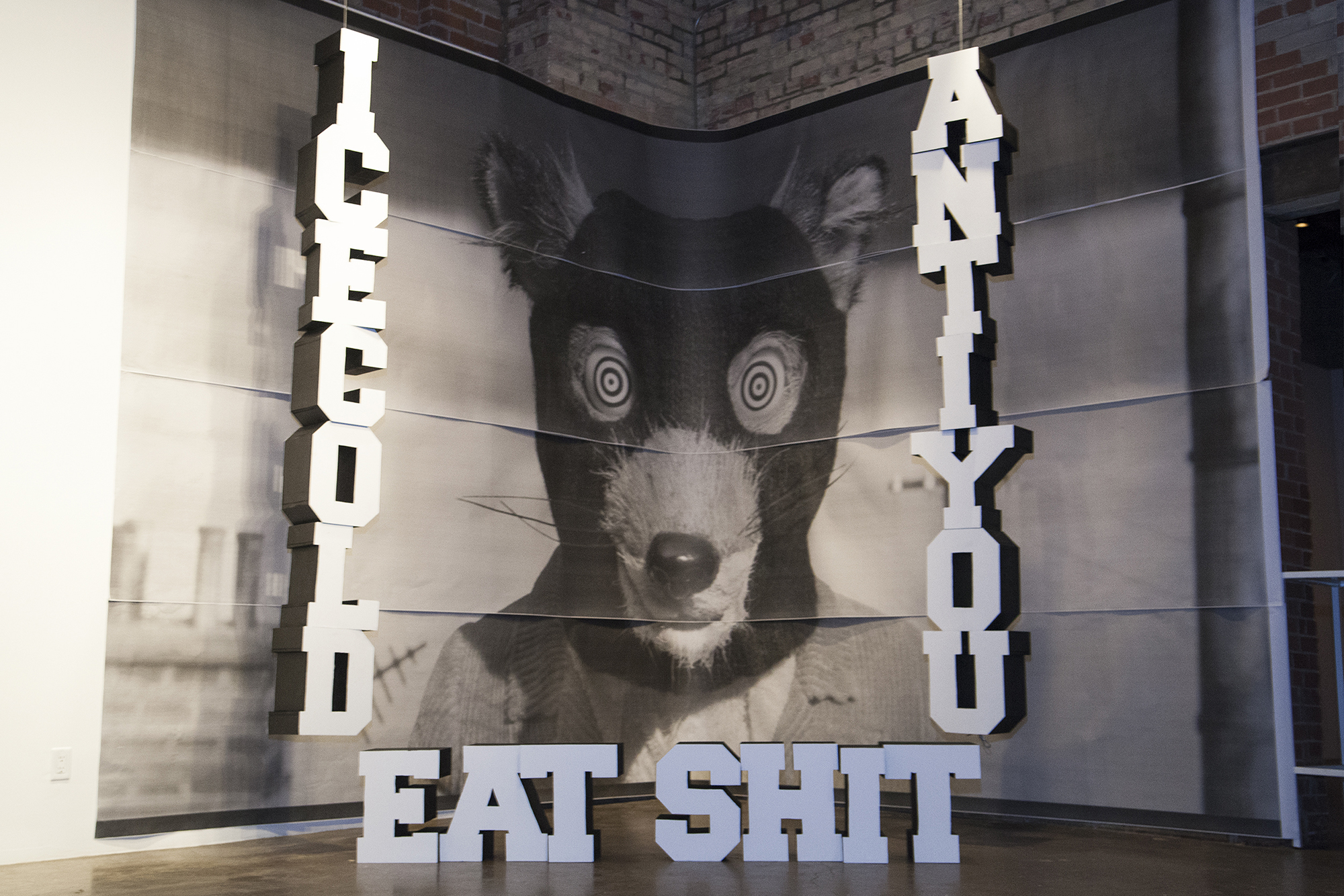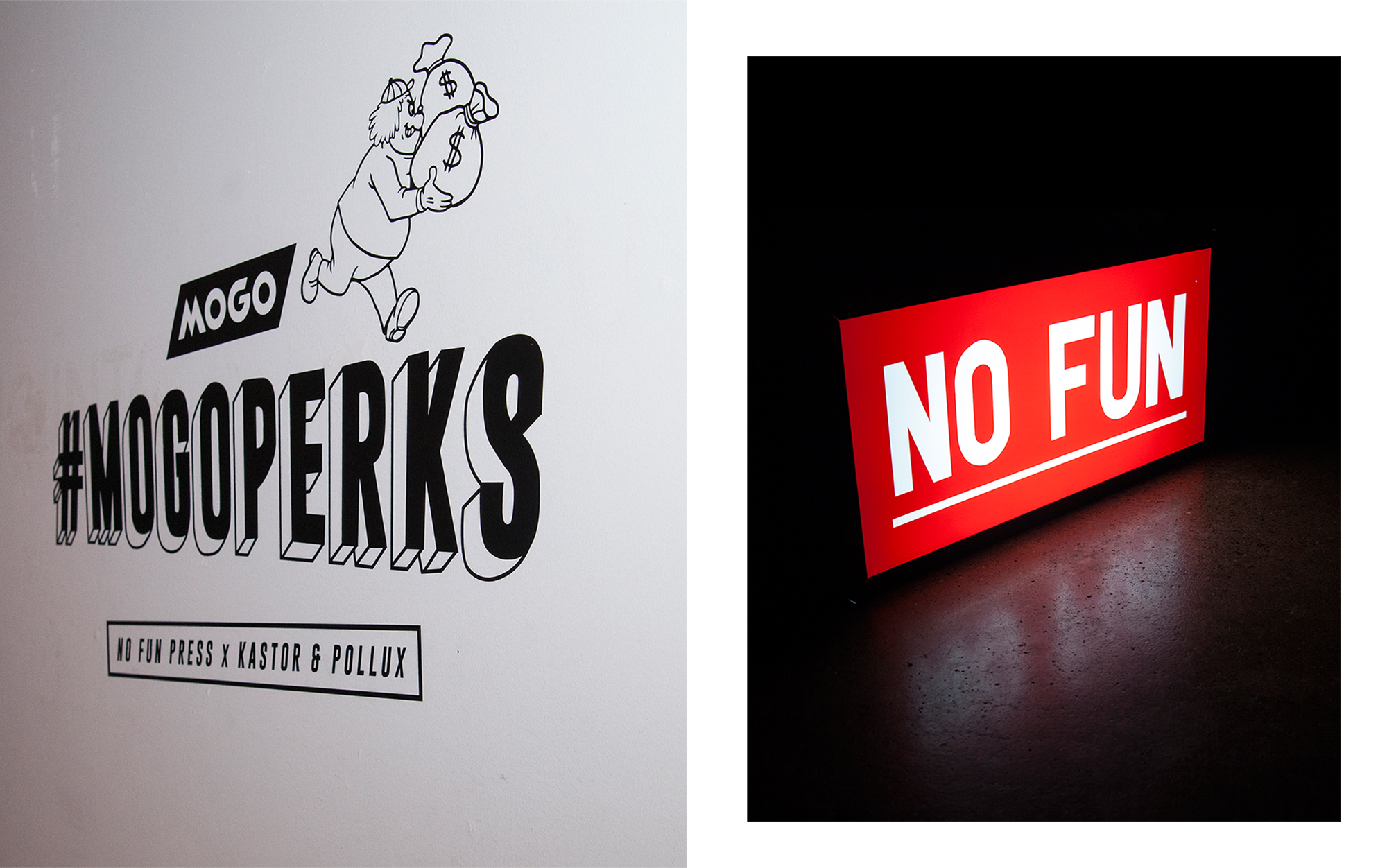 Kastor & Pollux had full creative and strategic reign over the event, and K&P initiated a "#MogoPerks" Instagram campaign that reached 605k people and generated over 1.2 million impressions over the event night. With the intention of each party component to be photographed, from branded collateral to installation to decorations to the live performance by Toronto rapper, Drew Howard, people were compelled to share photos of their fun night (and indirectly giving their friends and followers FOMO in the process).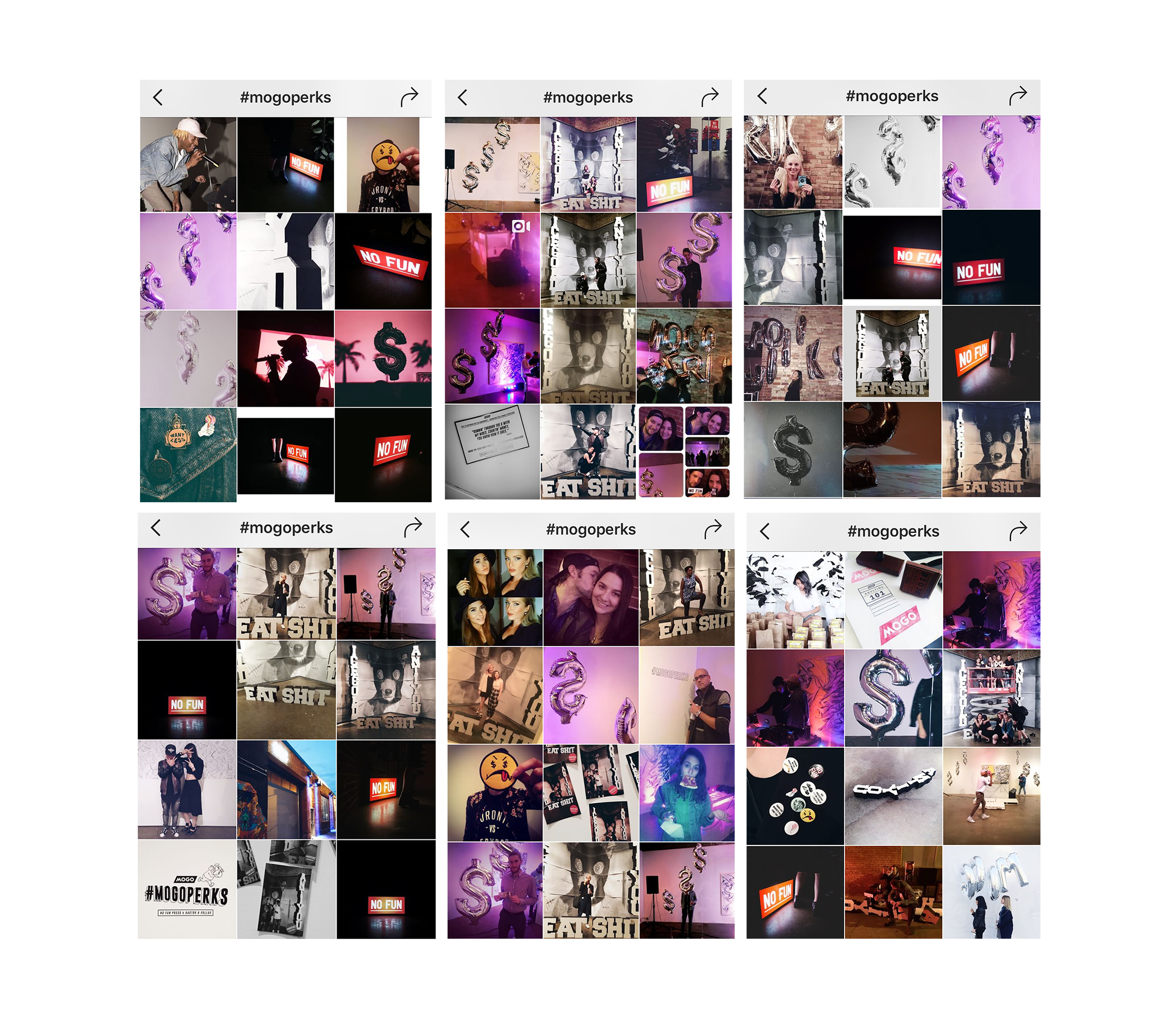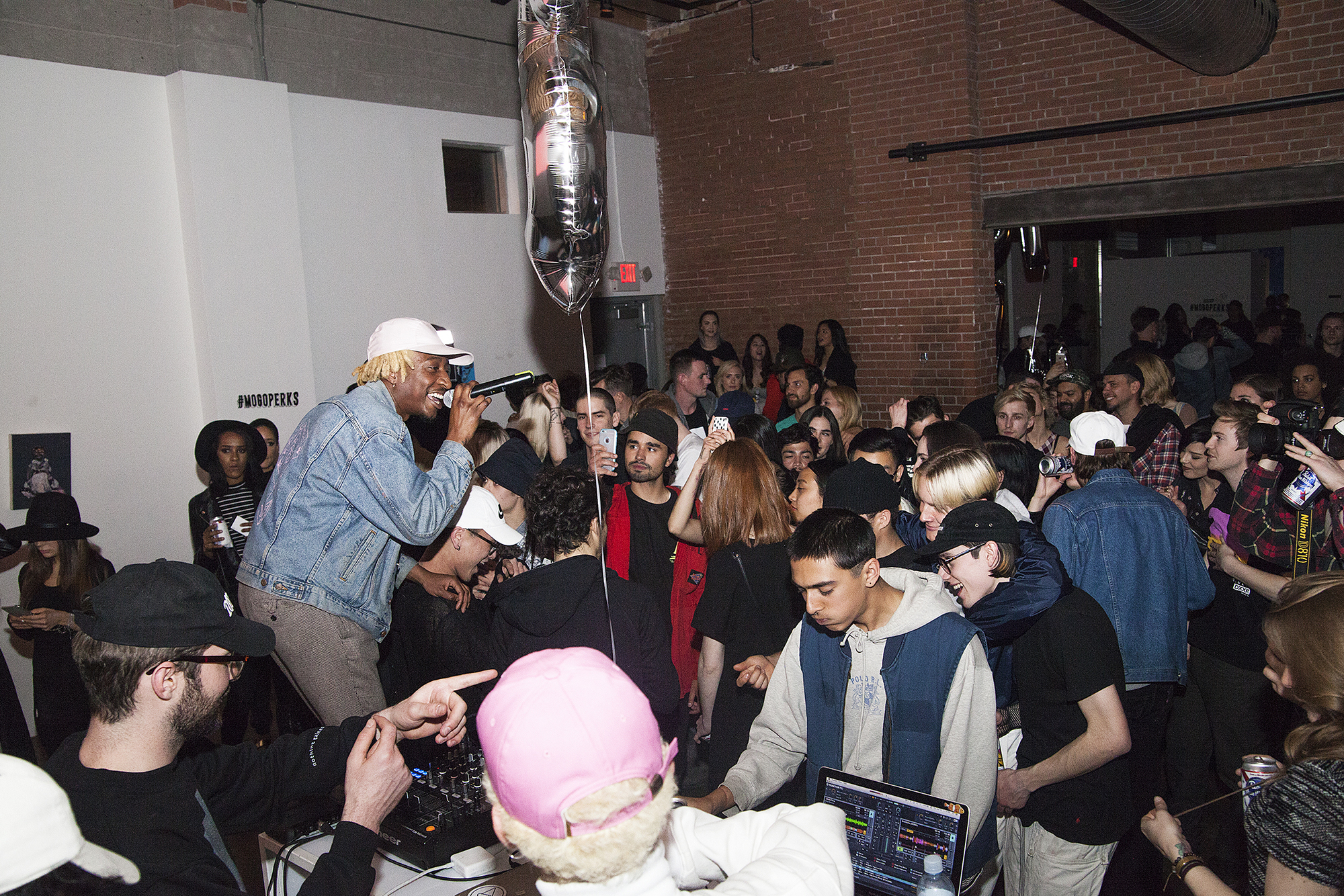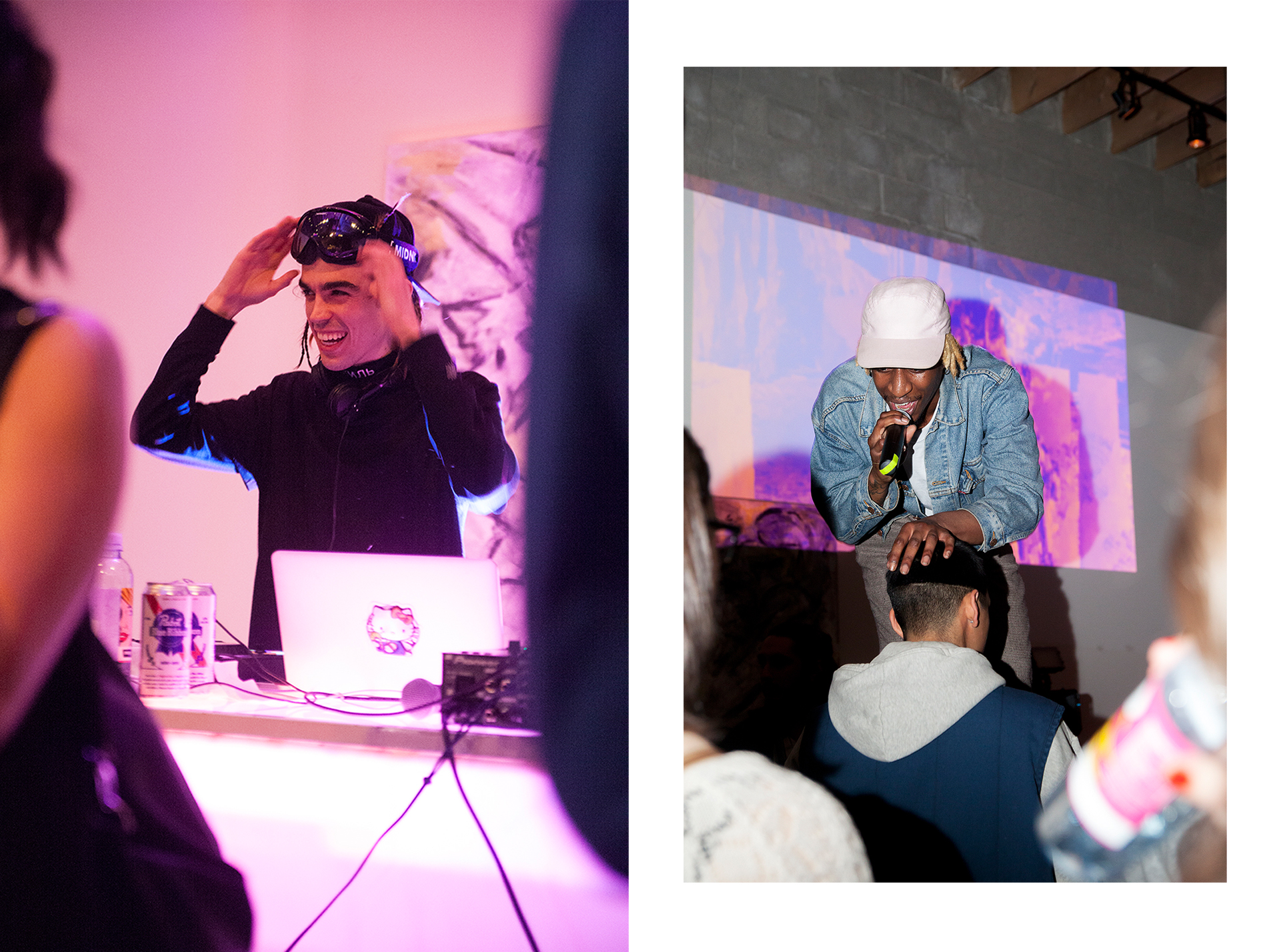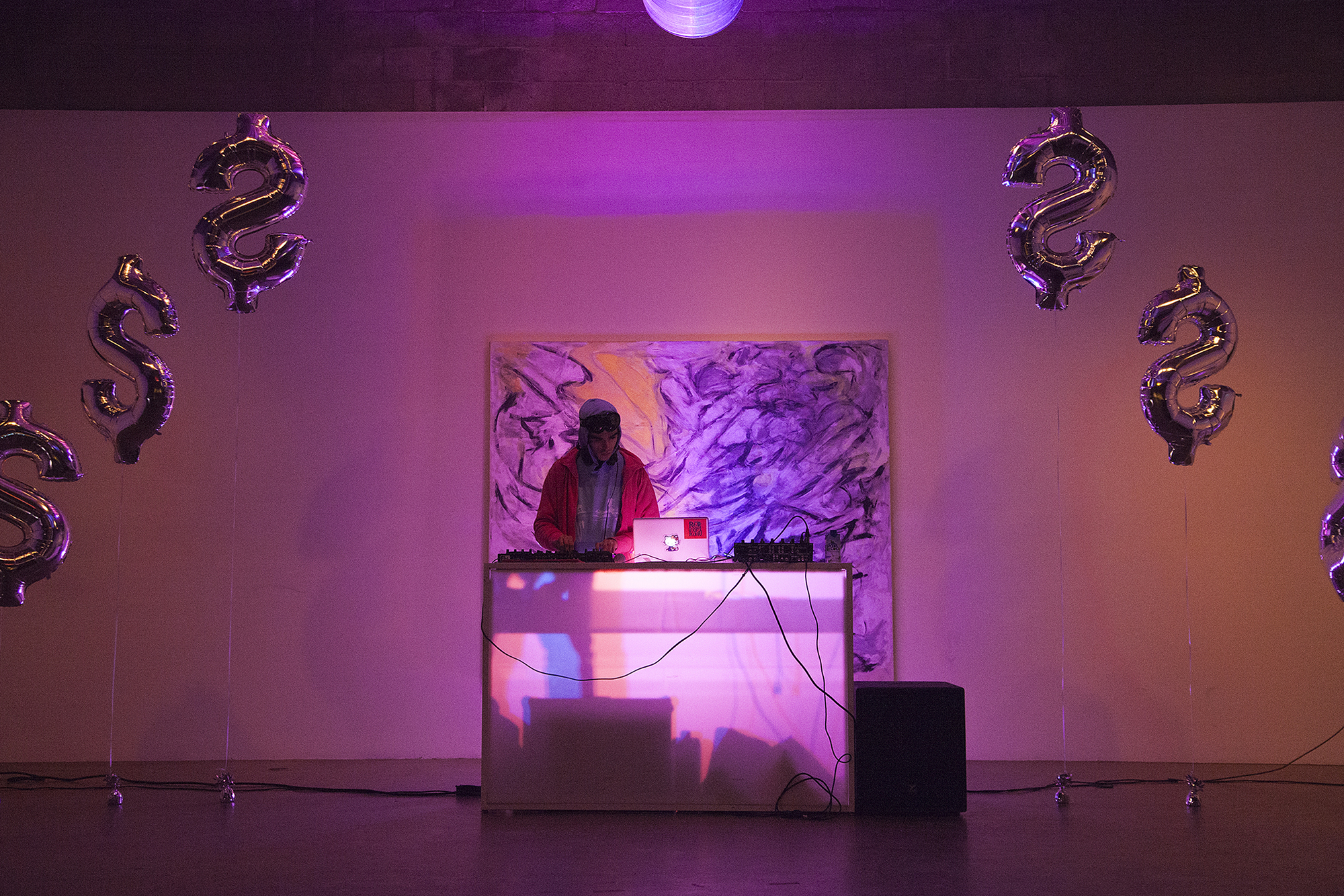 ABOUT:
MOGO is a financial tech company that's transforming the way Canadians access their money, control credit, and ultimately, get out of debt. Think of it as #FinancesWithBenefits. Unlike the big (scary) banks, Mogo takes a different approach by being convenient, simple, and above all, transparent. They're the only ones in Canada who offer a full spectrum of rates, so they've probably got an option for whatever you need and for how excellent or not so great your credit application is (BTW- if your credit sucks- you better be following this series!). Basically, they're doing to the banks what UBER is doing to taxis.


Event Footage Shot by:
Adam Madrzyk
and
Olivia Genovese
Video Edited by: Olivia Genovese
Graphics:
Dani Roche