Fujifilm Instax Share SP-2 Printer Activation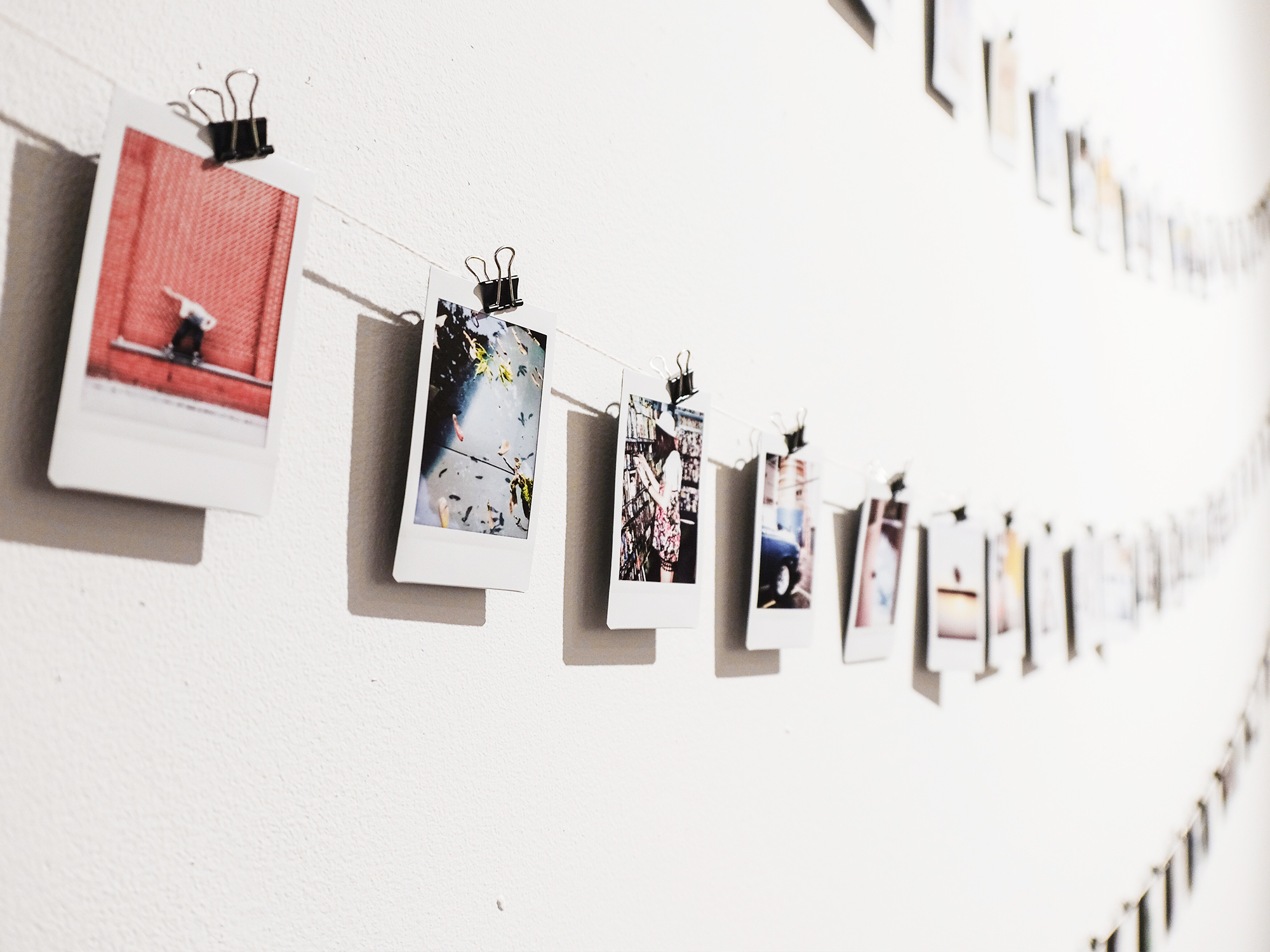 Kastor & Pollux teamed up with Fujifilm to launch the all-new Instax Share SP-2 Printer with a two-day event + activation in Toronto. Over the course of the activation, we generated over 5.4 million impressions across social media.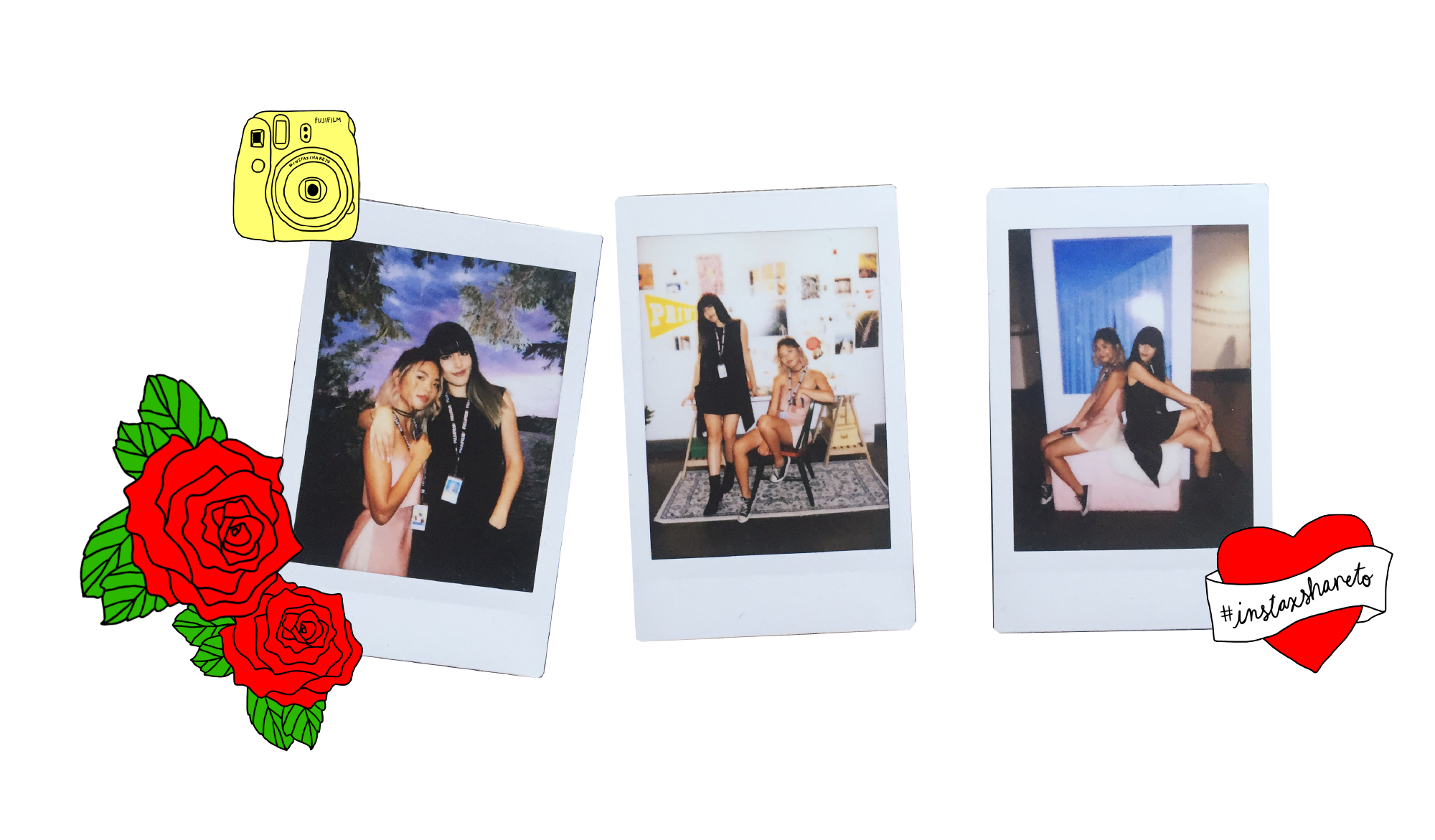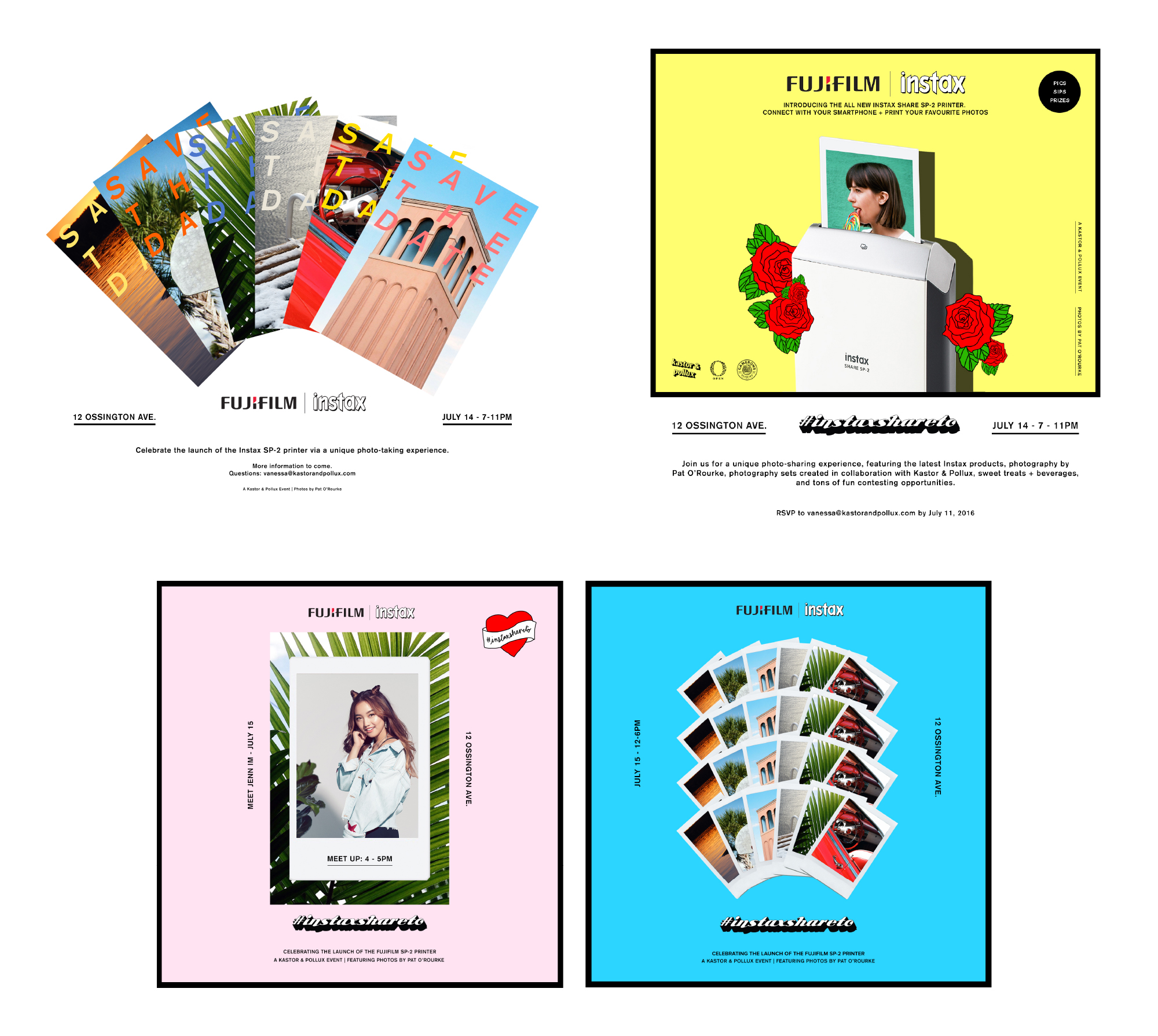 Kastor & Pollux is a full-service digital and experiences agency designed to connect with a savvy and progressive new media audience. Combining the traditional capabilities of a digital studio with a personality-led approach to content creation, Kastor & Pollux provides social credibility and established distribution.
To launch the all-new Instax Share SP-2 printer in the Canadian market, Kastor & Pollux worked with the Fujifilm Canada team to produce and design a two-day event + activation in Toronto's trendy West Queen West neighbourhood, featuring photography by Pat O'Rourke, and a meet-up with YouTube OG Jenn Im. Welcoming over 700 guests over the course of the activation, Rally was transformed into an immersive and interactive photo-taking experience – serving a DIY activation on the top floor, and seven full-size photography sets in the basement. Guests were invited to download the Instax Share app so they could connect to the SP-2 printers, select their favourite digital memories, and print these pictures directly on Instax film.
Unlike Fujifilm's professional digital cameras, the Instax line errs on the side of lifestyle (vs. tech), and targets a younger audience synonymous with trendy home decor Pinterest boards and Tumblr photos with 20k+ reblogs. Instax, a tactile symbol of digital tropes, is in-line with a new-age of documentation, and the subsequent rebirth/reallocation of analogue photography. It's targeted at my generation – the ubiquitous millennials – and capitalizes on our opportunistic nature, and penchant for physical artifacts.
With this in mind, Kastor & Pollux's event was meant to reaffirm loyalty to the Instax line. By inviting influencers and media (native to the DIY-space) to participate and engage with the SP-2 printer, we created an experience that left each guest with prints that they would actually want to keep and share. As well, the K&P team implemented a dedicated hashtag, #INSTAXSHARETO, to track user's engagements – ultimately observing the aforementioned in action. We watched how audiences interacted with what we deemed as inherently sharable content, and tracked how something that could've been a mundane product launch, and ended up generating millions of impressions and brand hype across social media.



So what is "viral" content? More importantly, is there a methodology to achieve virality, or is it simply about creating something memorable and sharable? If so, is there an innate connection between virality and participatory experiences? And can participatory experiences only be achieved through something like "DIY" activities?
Virality happens organically, but there's a definite algorithm to sustain an audience's attention and interest. At the core of it, the most successful participatory experiences feel inherent to the user. By engaging an audience with an activity and teaching them something new, "DIYs" invite exploration and investigation; they are popular because they are accessible, personable, and fun. If viral content, then, is based off of crafting meaningful and positive experiences, DIYs are a natural way to fulfill this need.
While I am no crafter, I understand the innate appeal of DIY — the excitement of an engaging activity, and the satisfaction that comes with successful results. Due to my short attention span and inability to follow instructions, I best engage with things that feel intuitive for me to create – and if I feel pressured to participate in an activity I quickly get overwhelmed. Because of this, I made sure that any activity we designed felt natural and closely related to the Fujifilm Instax concept of "Share An Original". We initiated innovative DIYs that didn't change the dynamic of how people interacted with the space.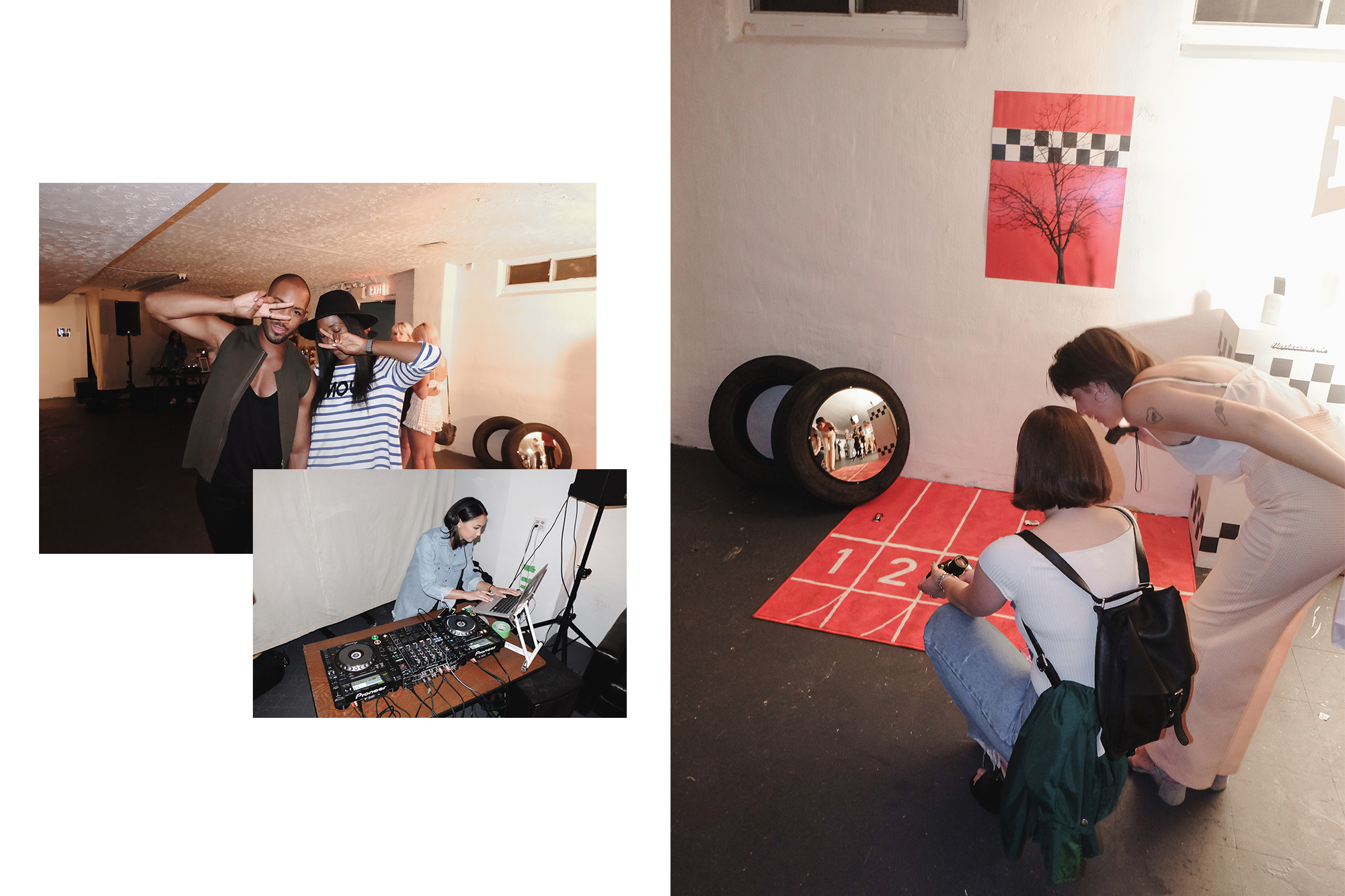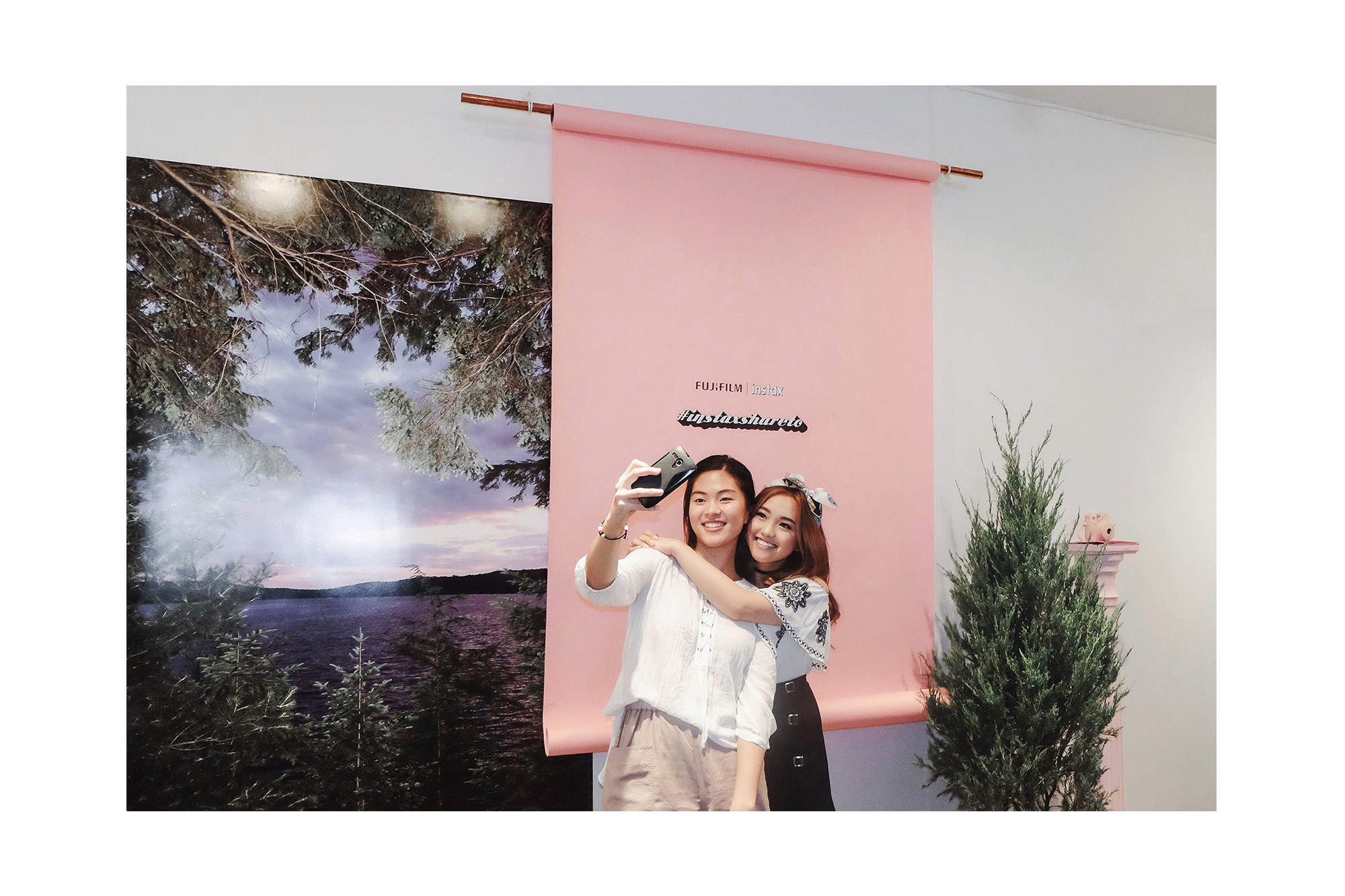 Over the duration of two days, we tracked the event's dedicated hashtag and activity, and found that we welcomed about 700 media and consumers to the activation, and saw 400+ Instagram shares; a return of over 60%. With no paid media behind any postings, all posts under #INSTAXSHARETO generated 5.4 million impressions and reached 2.2 million people around the world.
The hashtag, kicked off by posting from our special guest Jenn Im, generated a total of 156k likes and 1.2k comments in and of itself, and manifested in a crowd of over 500 subscribers lined up along Ossington to meet her and experience the new SP-2 printer. To accompany this, Kastor & Pollux designed a series of Instax-related collateral – from fun memorabilia postcards to slips outlining key product information. Most importantly, this collateral integrated Kastor & Pollux flare while still remaining consistent and true to the fun, lighthearted, and DIY-nature of the Instax brand.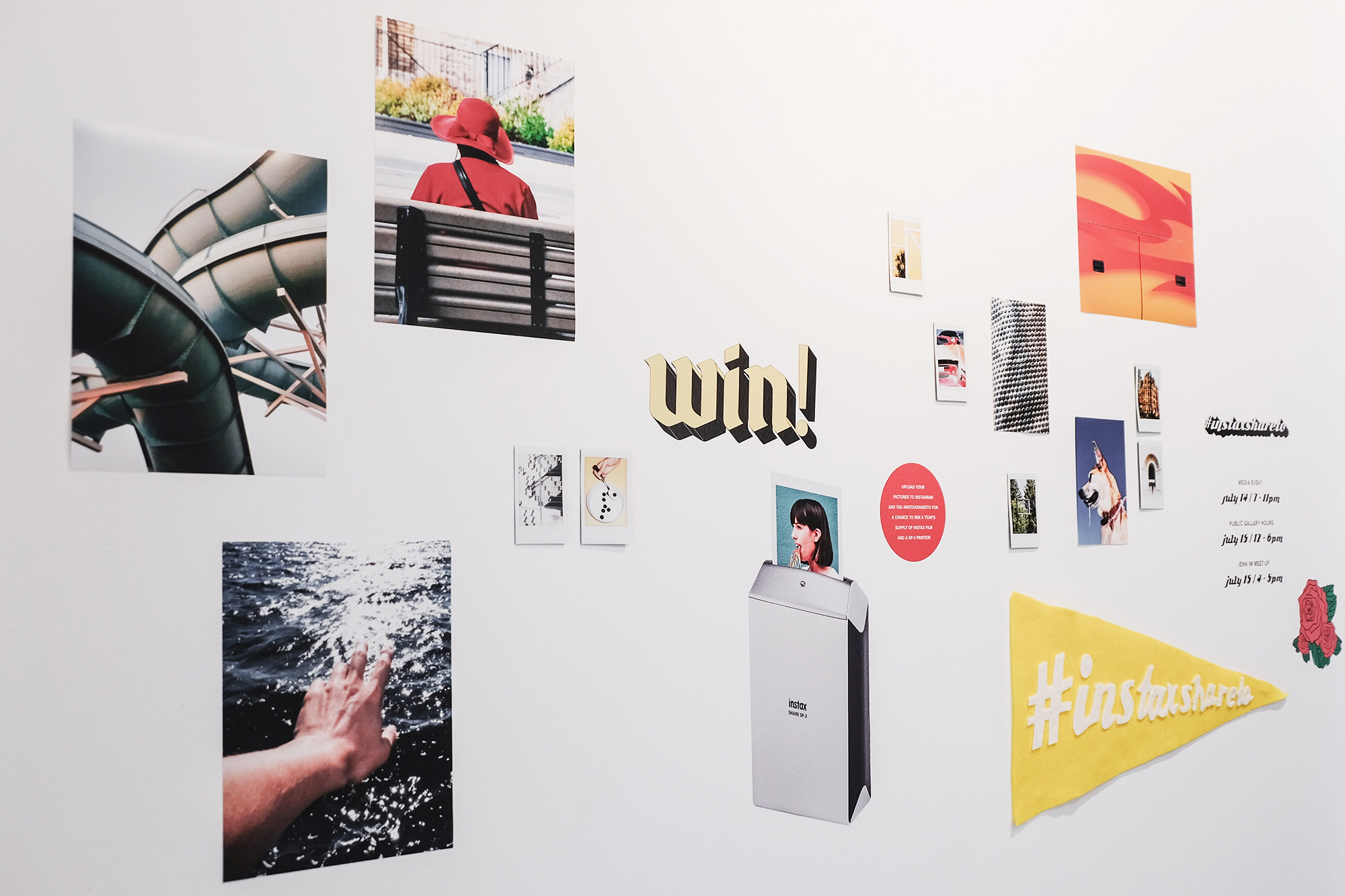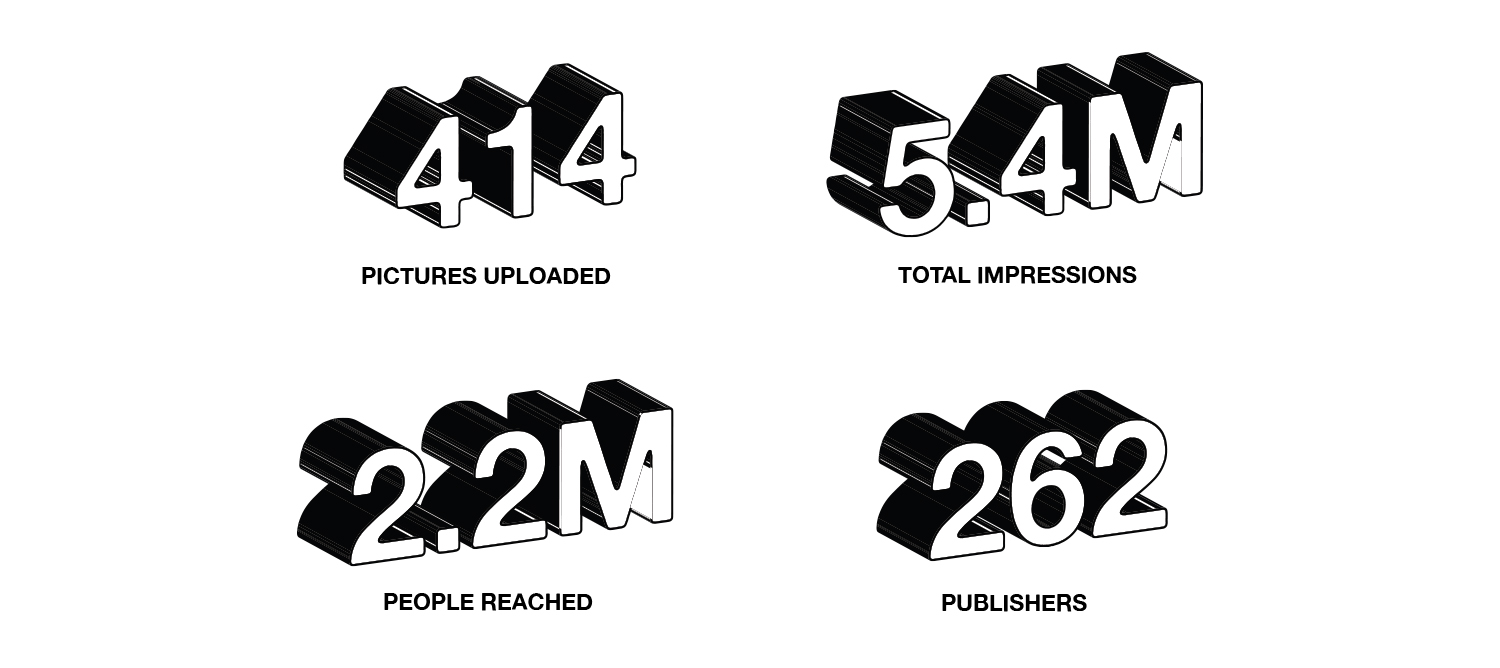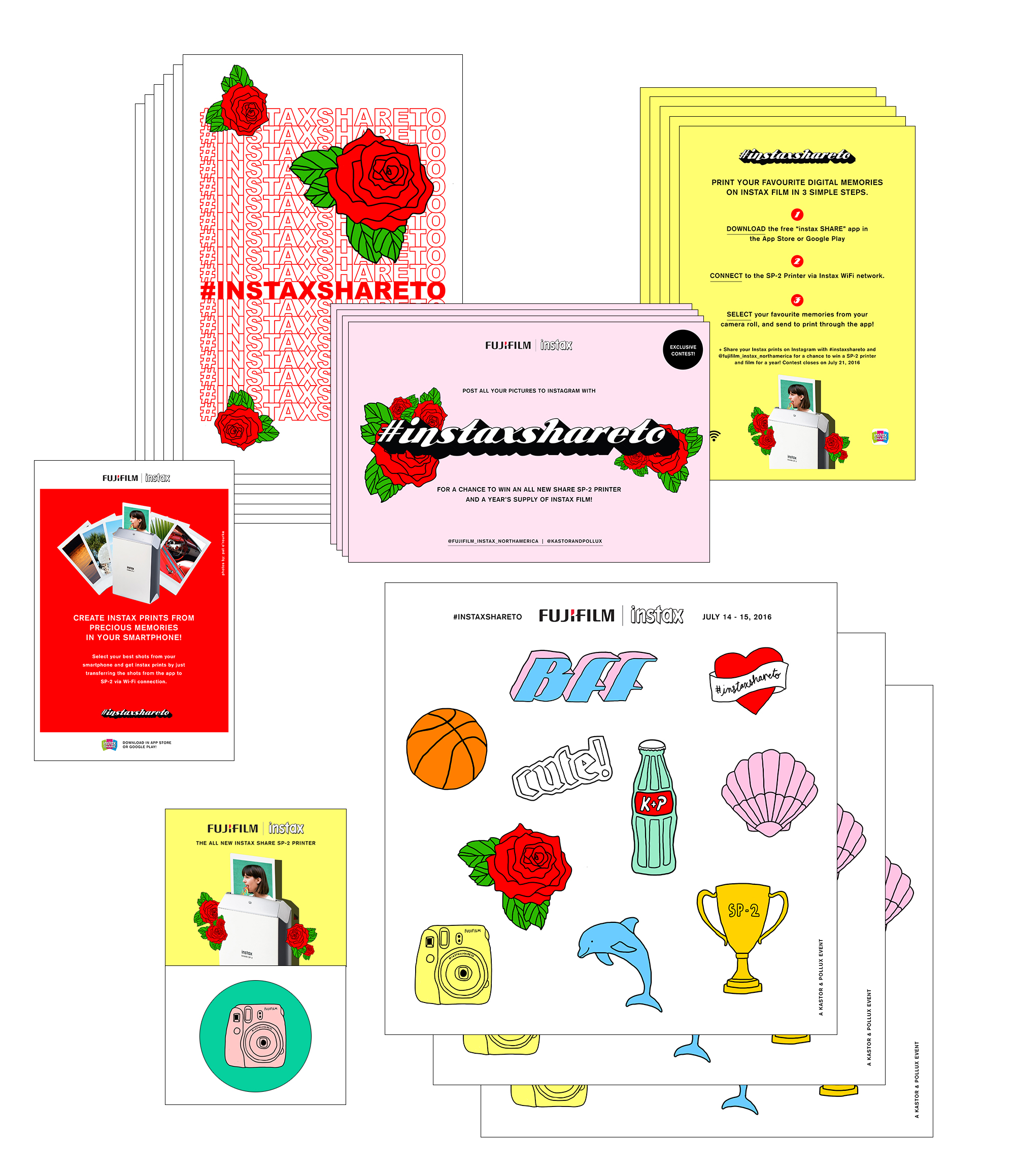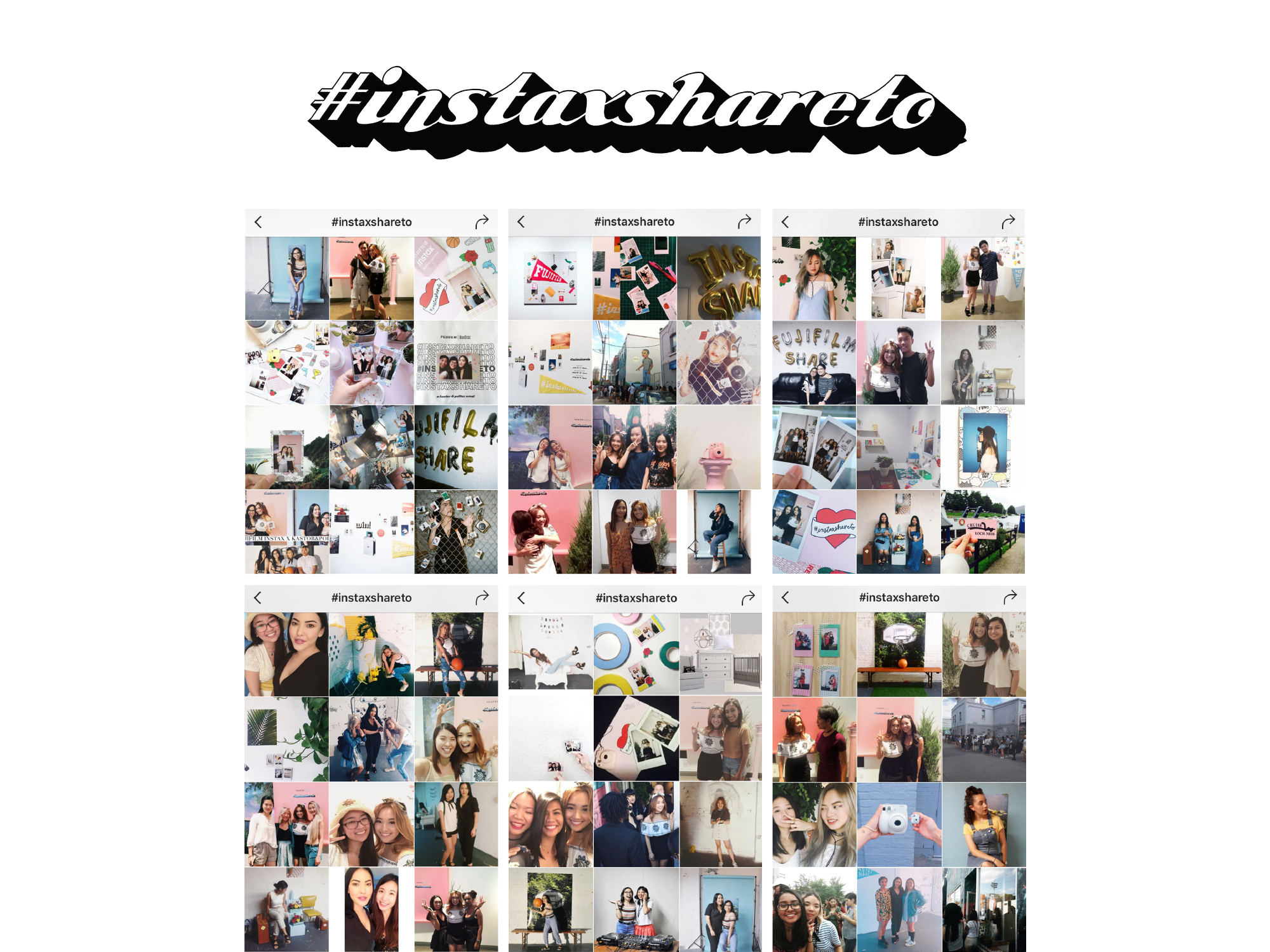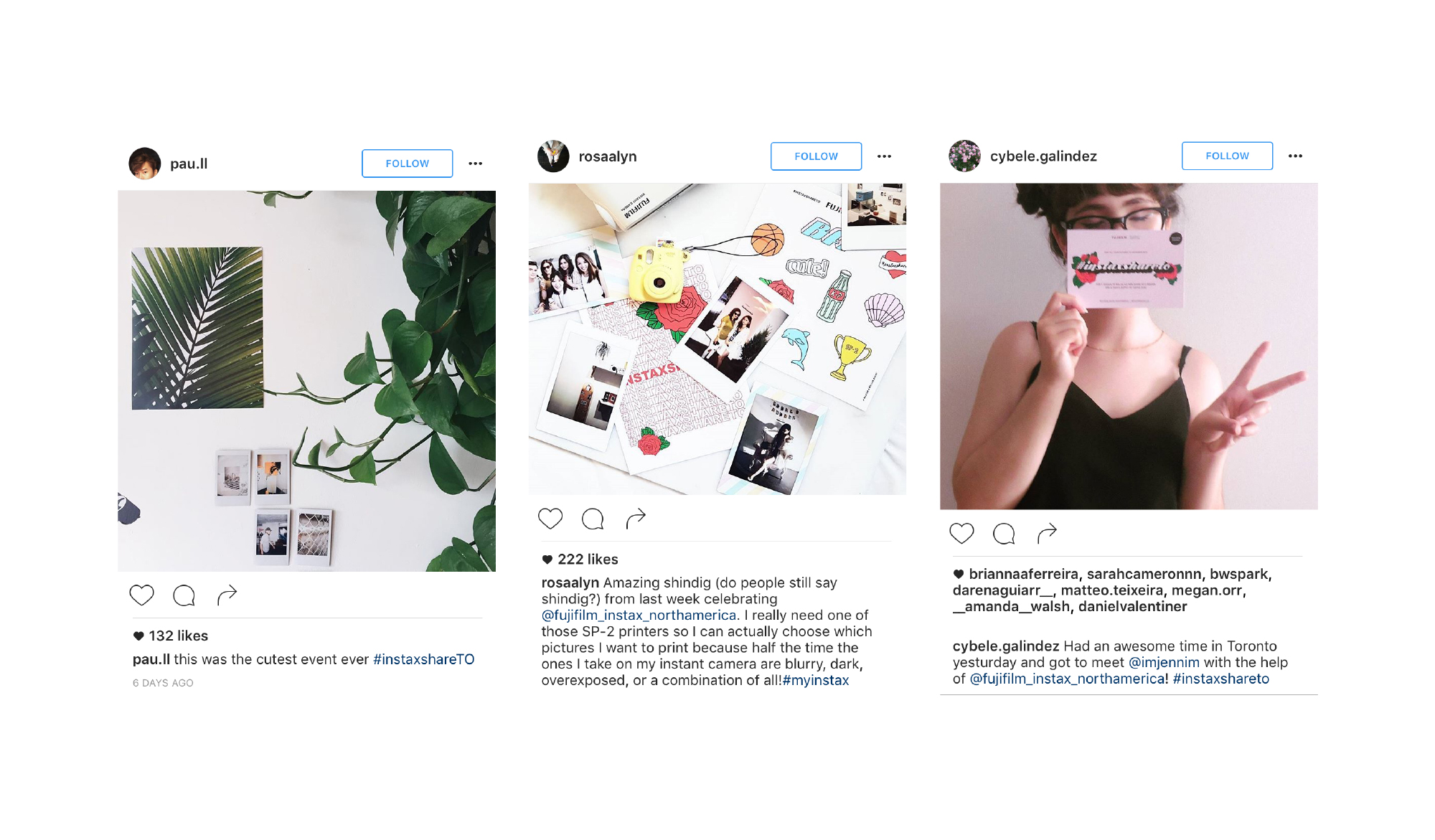 If a millennial audience is given a photo-taking opportunity, they're absolutely going to take it – and that is what we based this event strategy revolved around. To generate buzz/impressions on social, we implemented the #INSTAXSHARETO hashtag, and set the stage for many different photo opportunities that guests could engage with. Because these photo-taking experiences felt natural, we were able to generate genuine and organic results that felt true to each guest.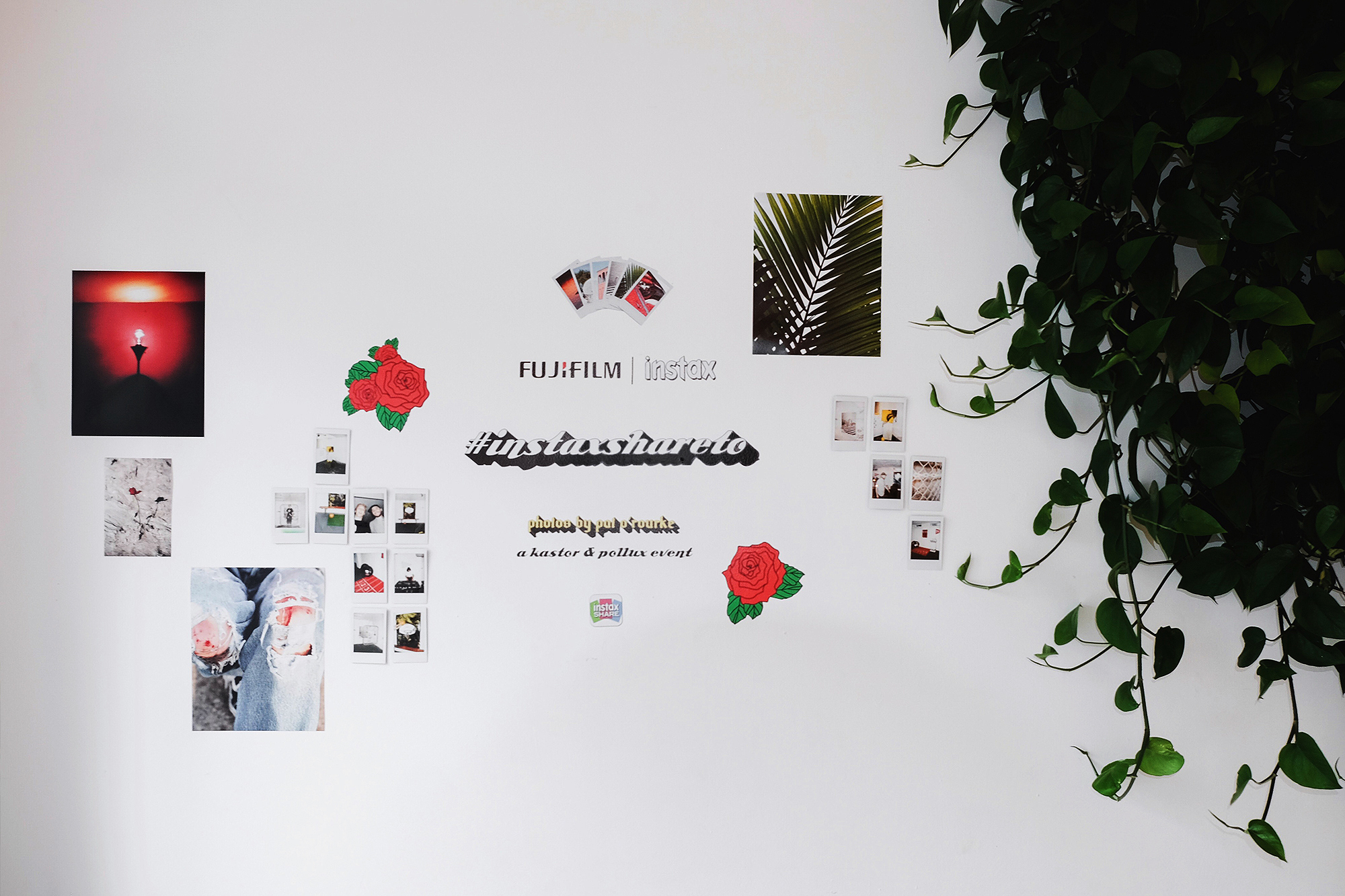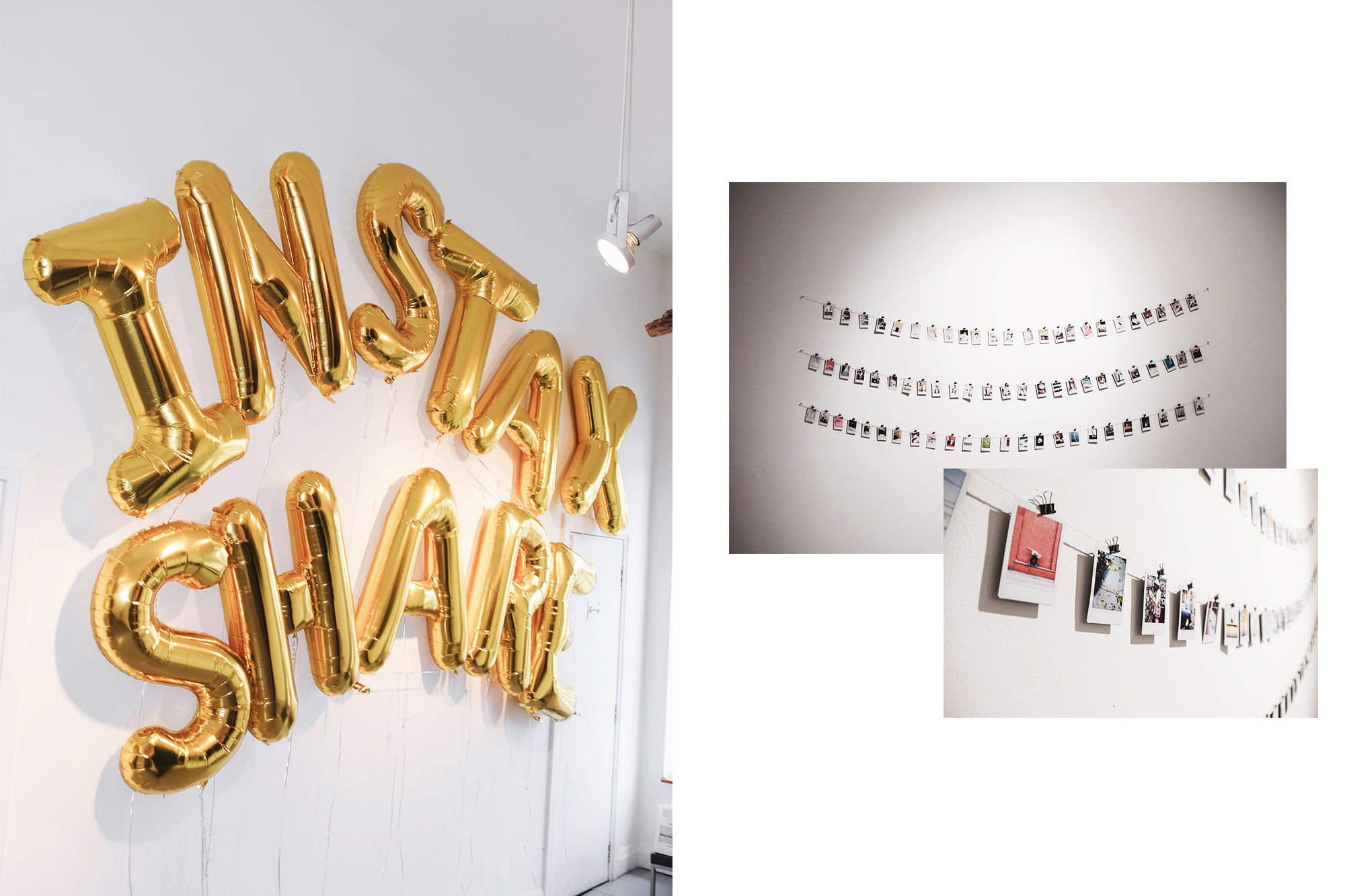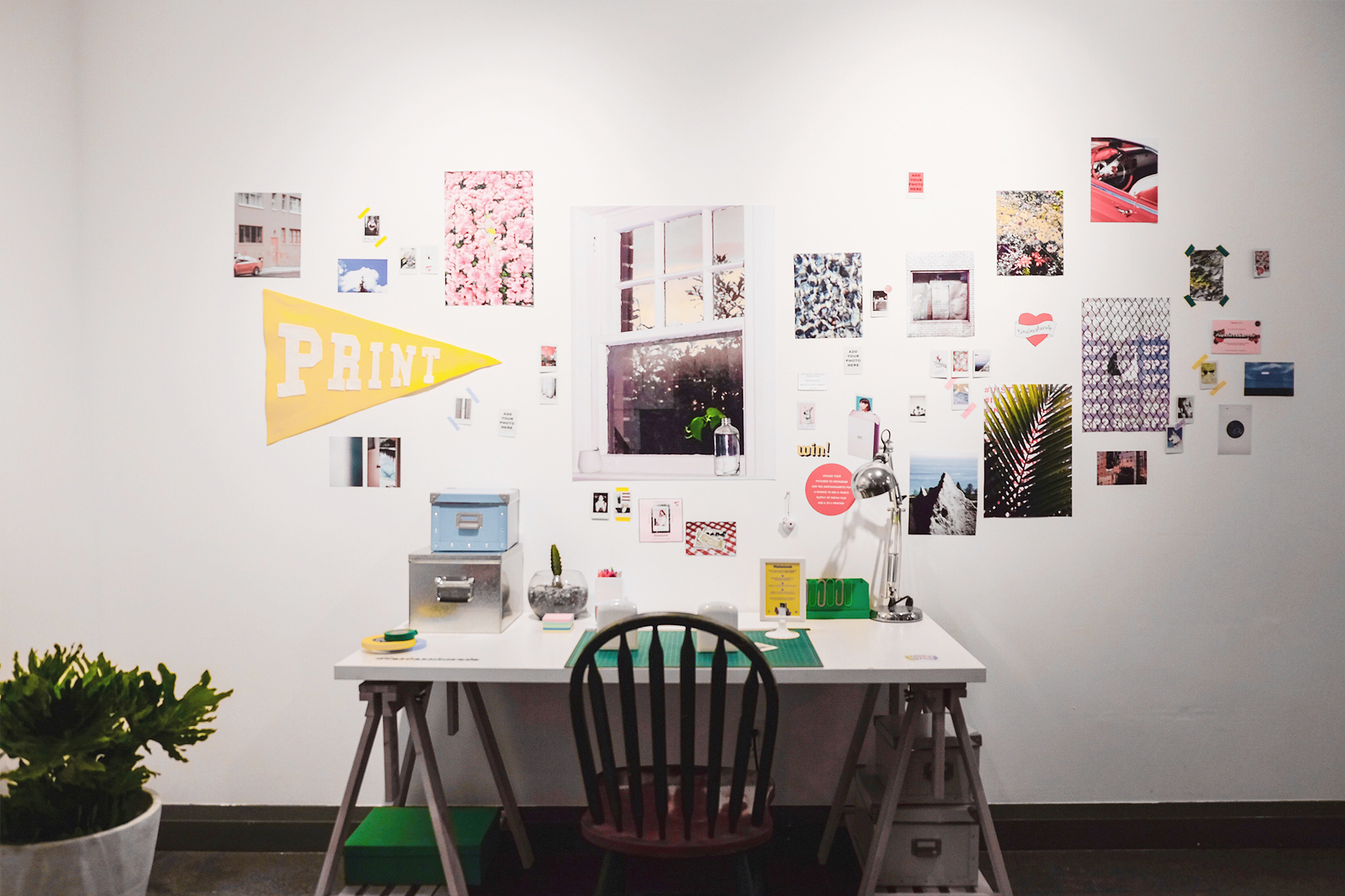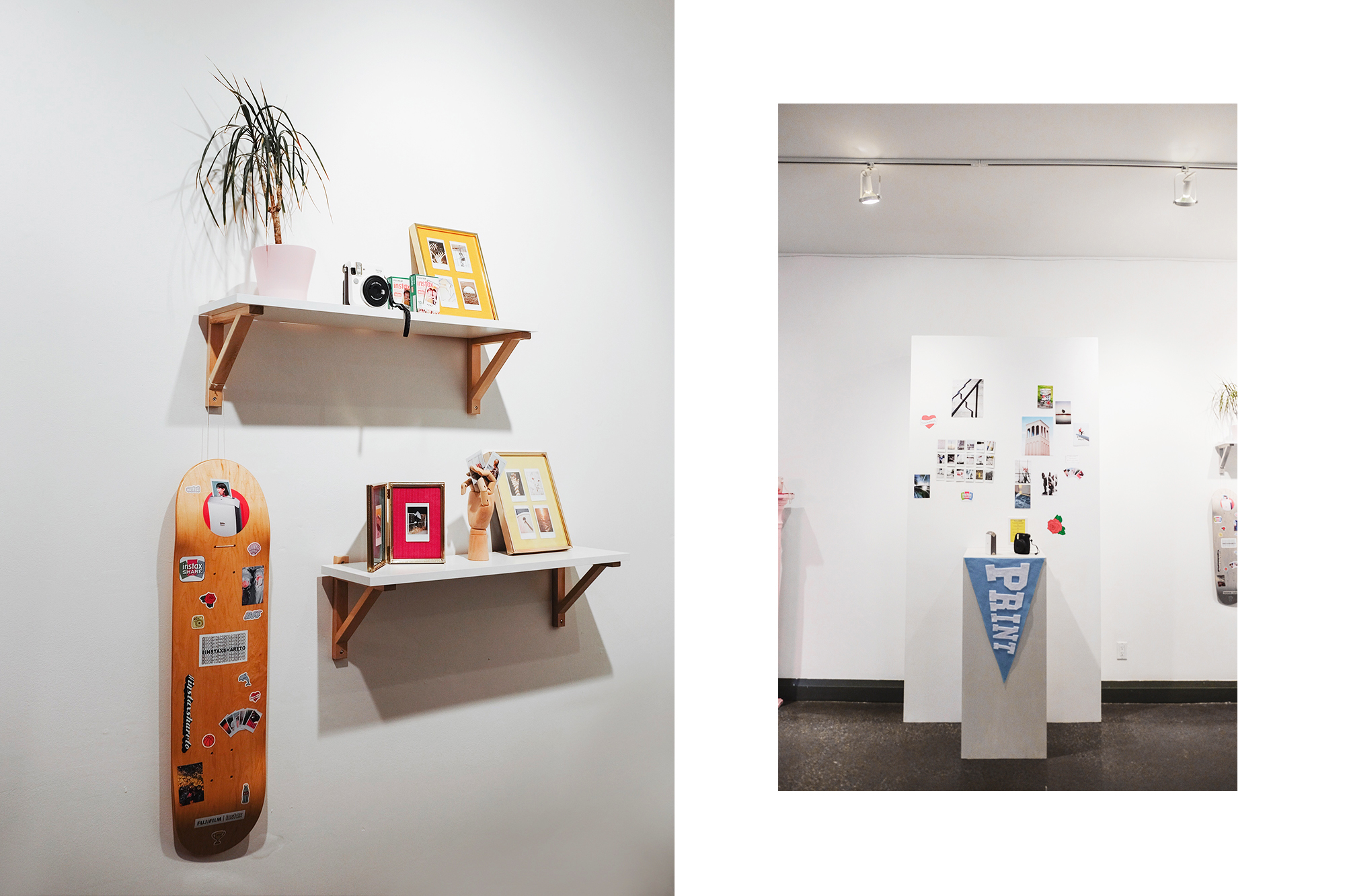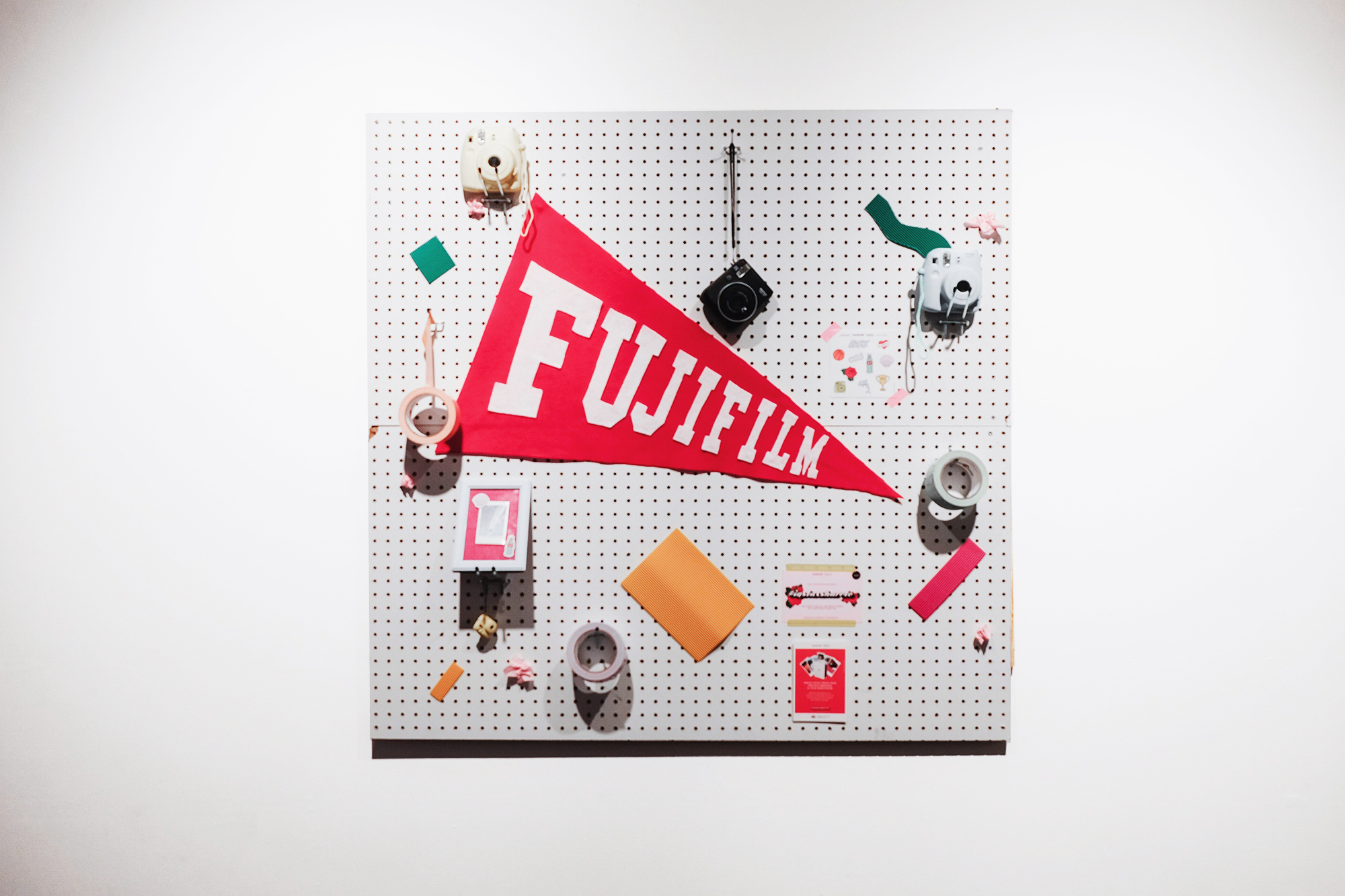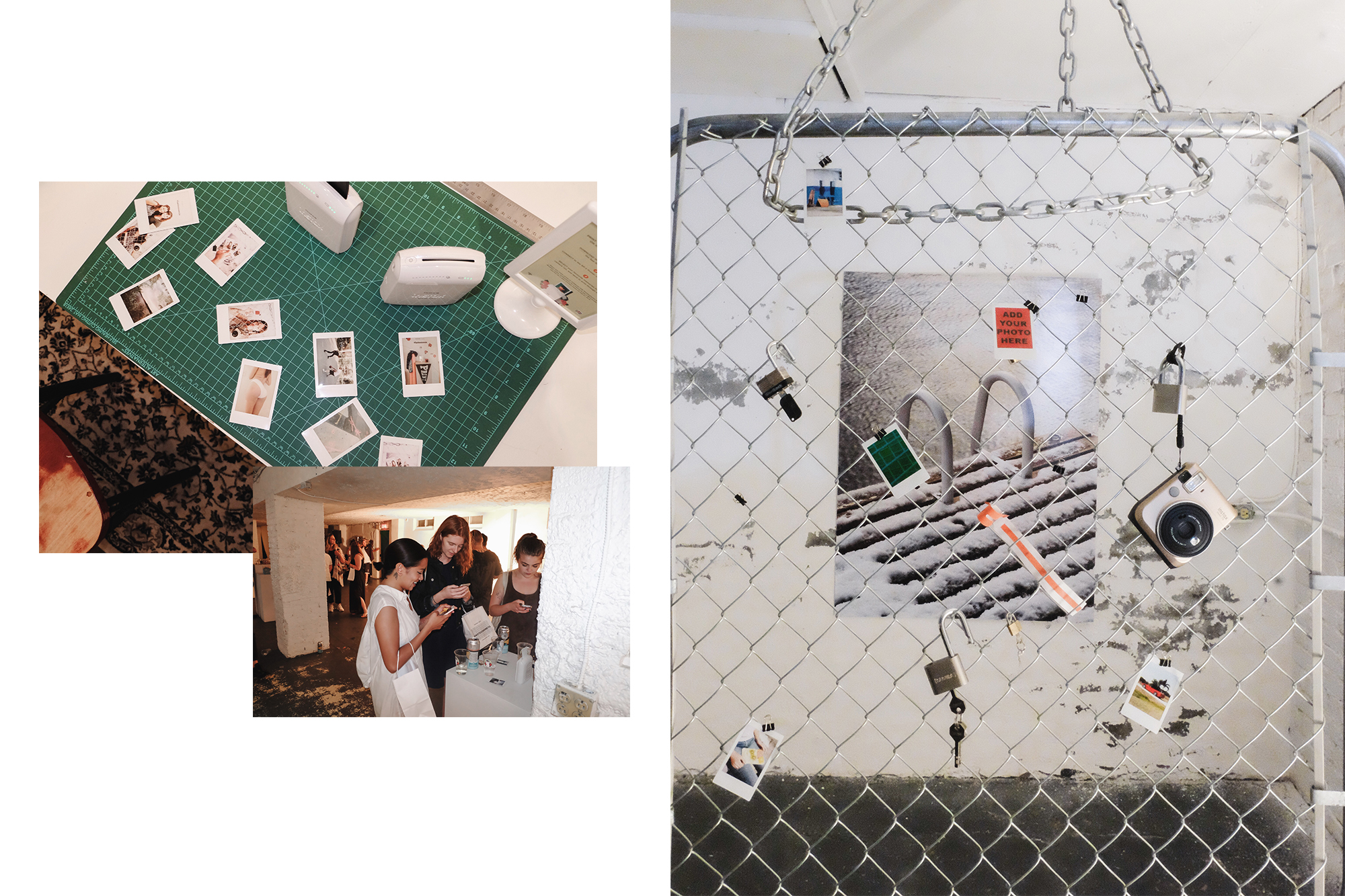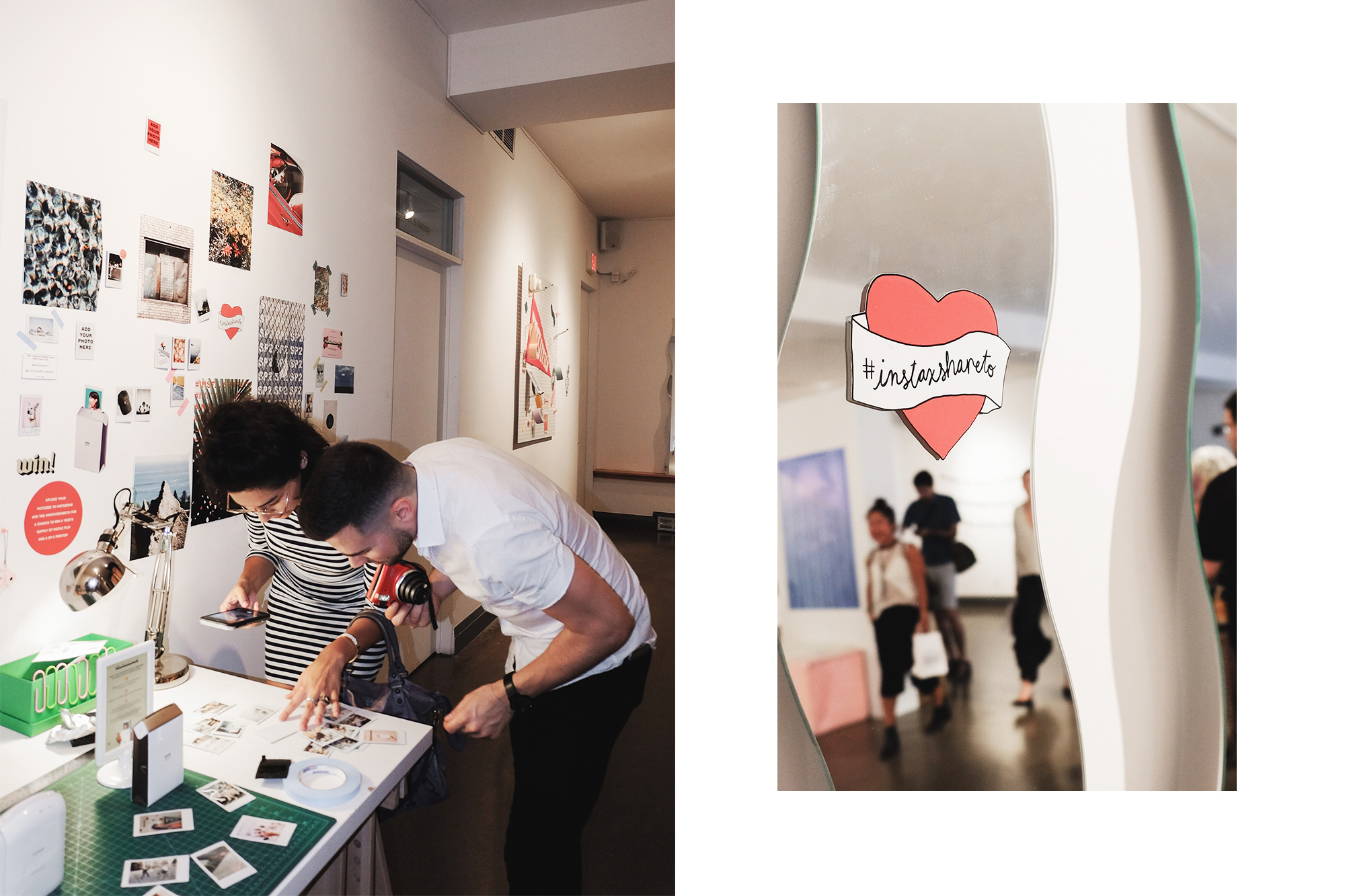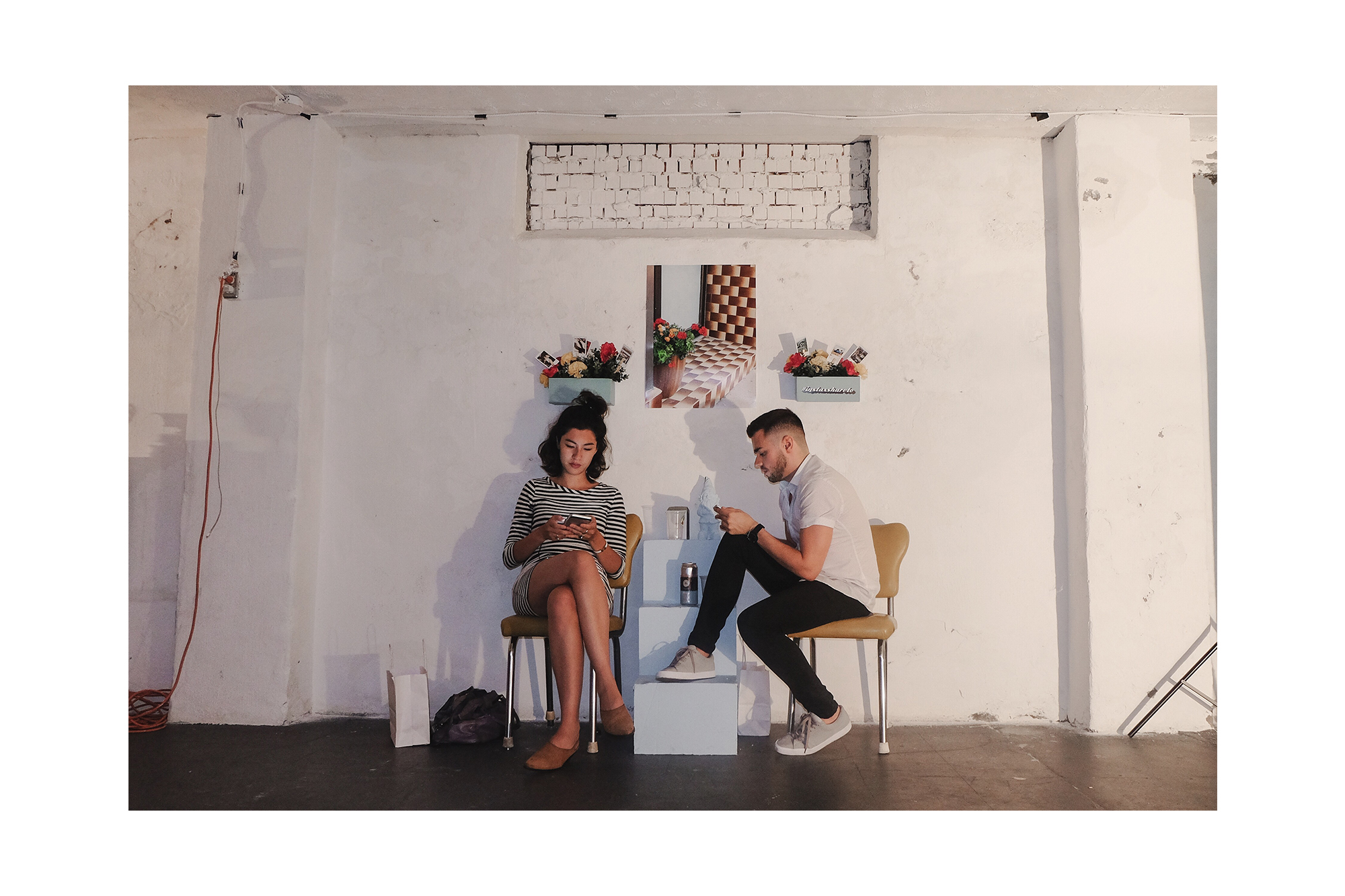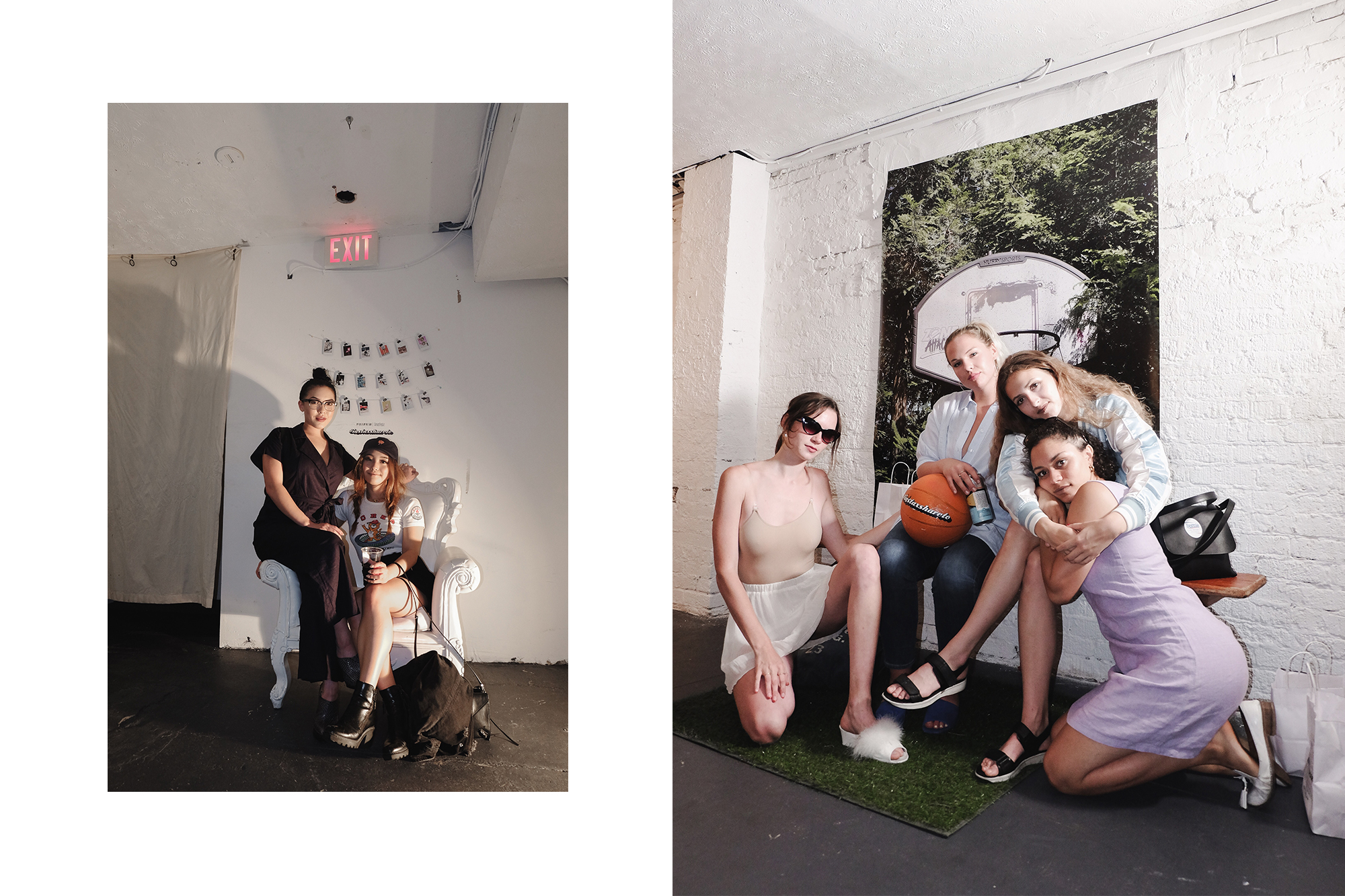 Strategy + Direction:
Dani Roche
Design:
Dani Roche and
Ronan McGee
PR + Marketing:
Vanessa Cesario
Set Photography:
Pat O'Rourke
Sets:
Dani Roche, Ema Walters, Ronan McGee, Pat O'Rourke
Videos by:
Ema Walters
Second camera:
Krizia Victoria
Documentation:
Bianca Scarlato