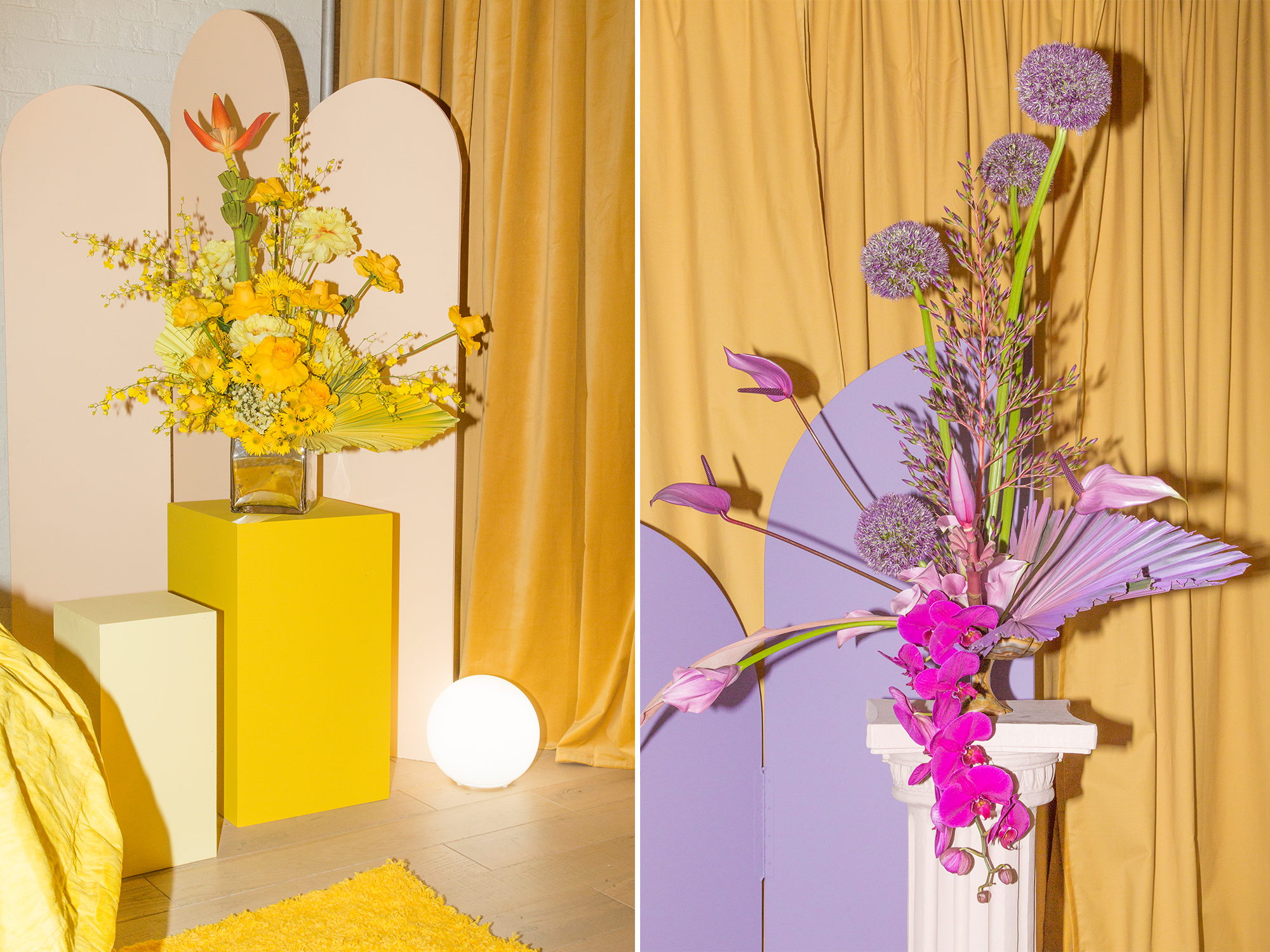 Our dream florals budget, custom embroidered bath robes, and light therapy glasses: inside the making of the Maui Moisture Spa.
We brought the tropics to Toronto with a pop-up spa inspired by Maui Moisture's SS 19 product line.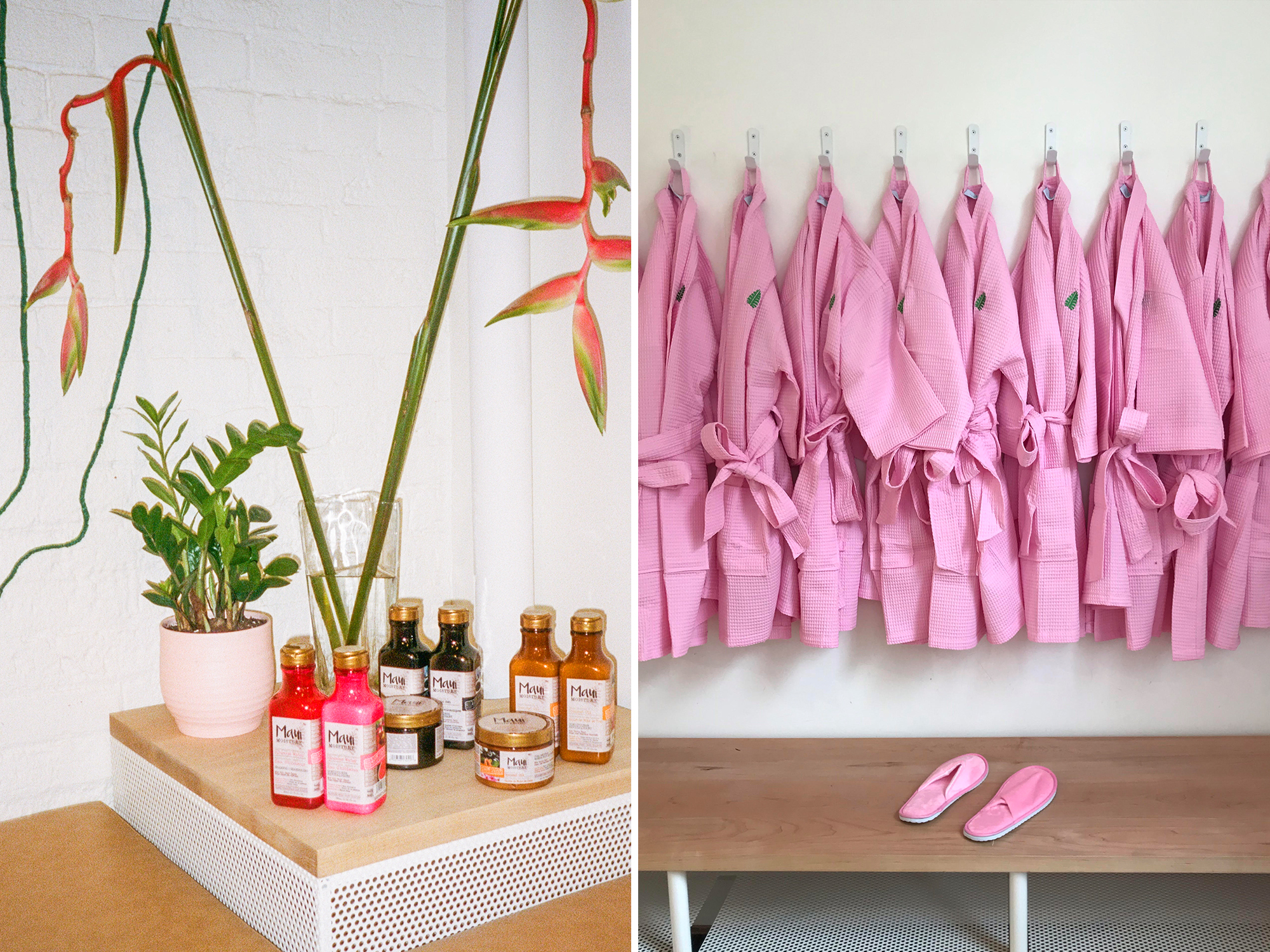 Our dream florals budget, custom embroidered spa robes, and light therapy glass: the making of the Maui Moisture spa put our experiential strategy and design skills to the test.
The outcome was a multi-sensory experience exploring the hero ingredients in their latest product line. Each activation in the spa was inspired by the colours, origins, and feels each ingredient elicits.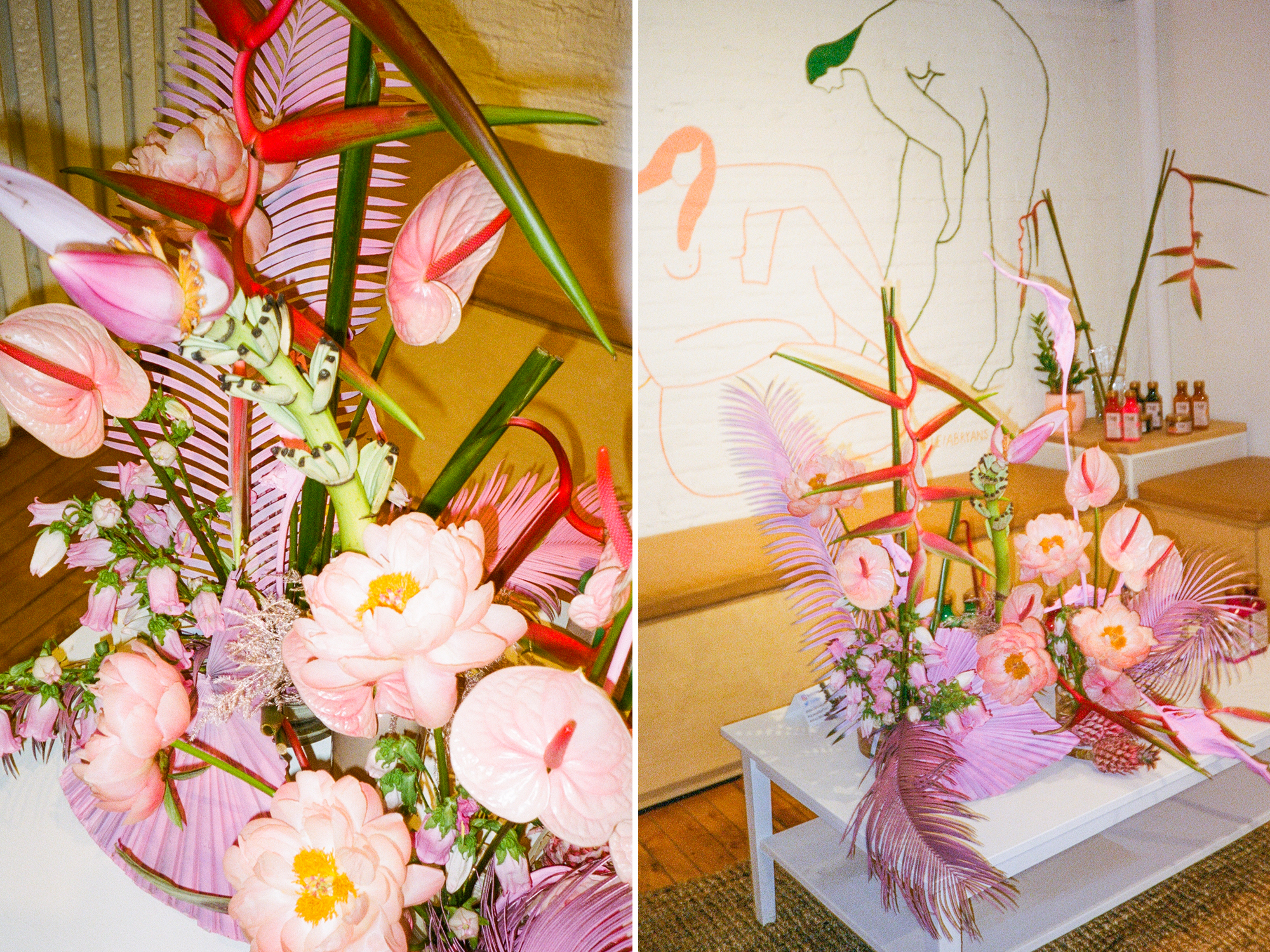 Upon entering the Maui Moisture Spa, guests were greeted in The Hibiscus & Frangipani Welcome Room. Here, visitors were given their pink spa attire which they could have custom embroidered live on-site by our seamstress Emily. Hibiscus tea and spa-friendly bites were at the ready while guests waited for the first activation: one-on-one hair consultations with Maui Moisture's mane expert Janet Jackson. Between bites and hair braids the pink-themed room provided a space to relax and enjoy the world through rose-coloured glasses.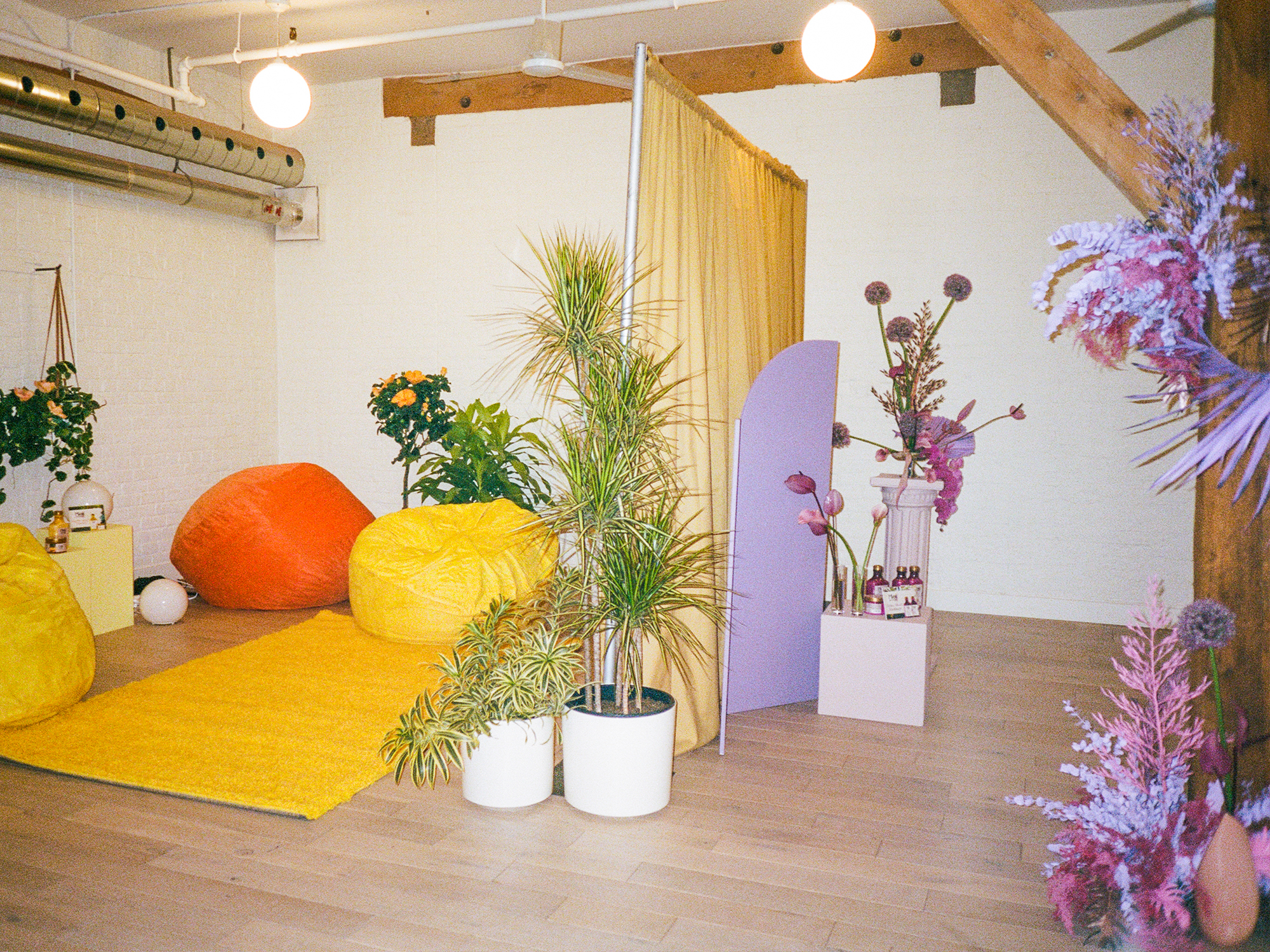 With their spa attire on and hair did, guests made their way to the second activation: The Pineapple Papaya Light Therapy Room. The forecast for this room was clear skies, and 100% chance of sunny yellow. Using UV technology, this treatment allowed visitors to soak up the positive gains of sun bathing. Mood boosting benefits and energizing effects of light therapy put participants in the perfect Maui mindset.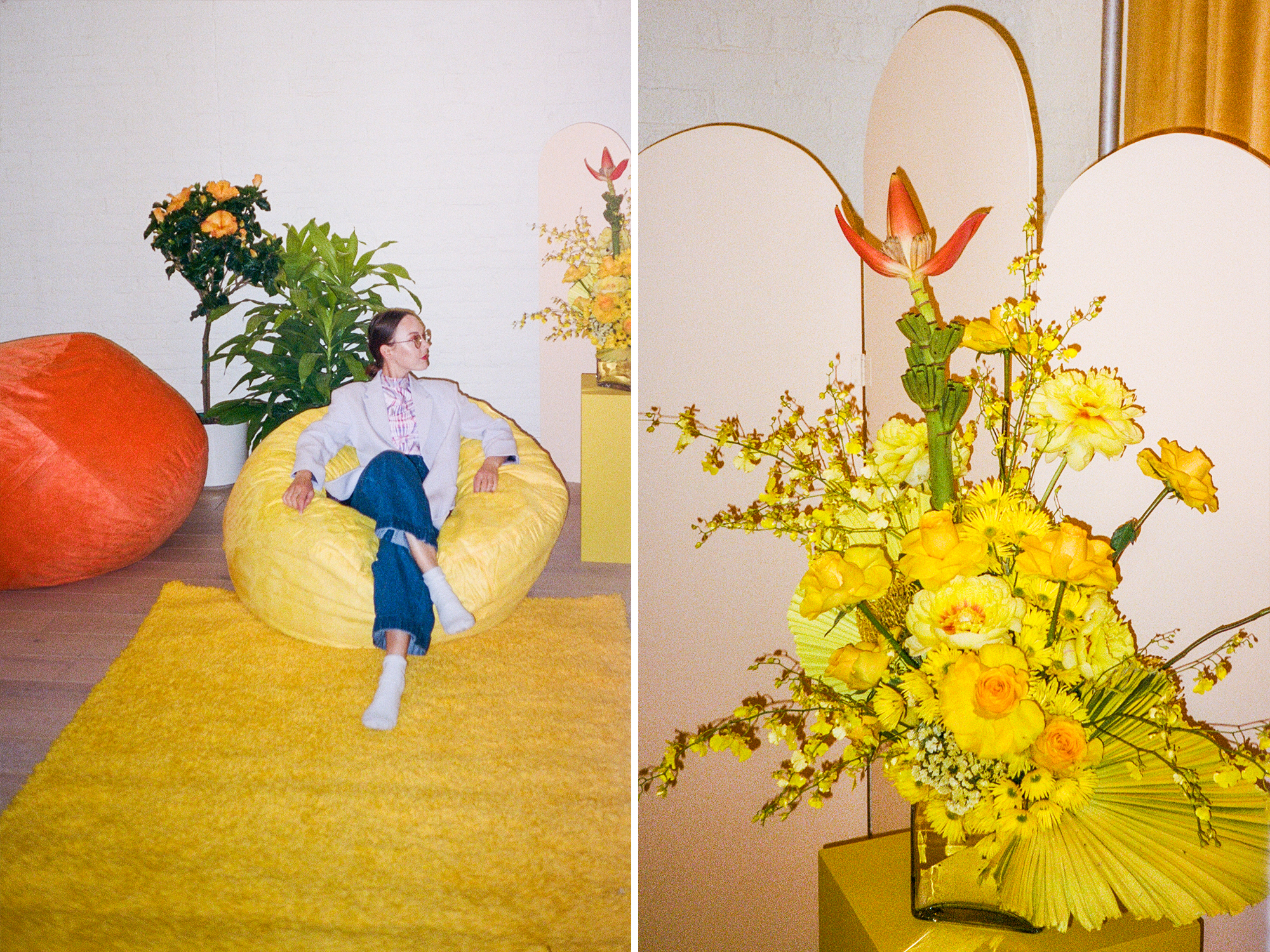 iPads loaded up with the meditation app Headspace were on hand to encourage mindfulness. By way of visualization, the meditation app acted as a tool to mentally transport guests to a tropical beach. Tranquil island sounds played softly in the background, creating a holistic experience. Papaya orange, pineapple, and sandy yellow were the key colours at play. Guests came for the pics, and stayed for the positive uv rays!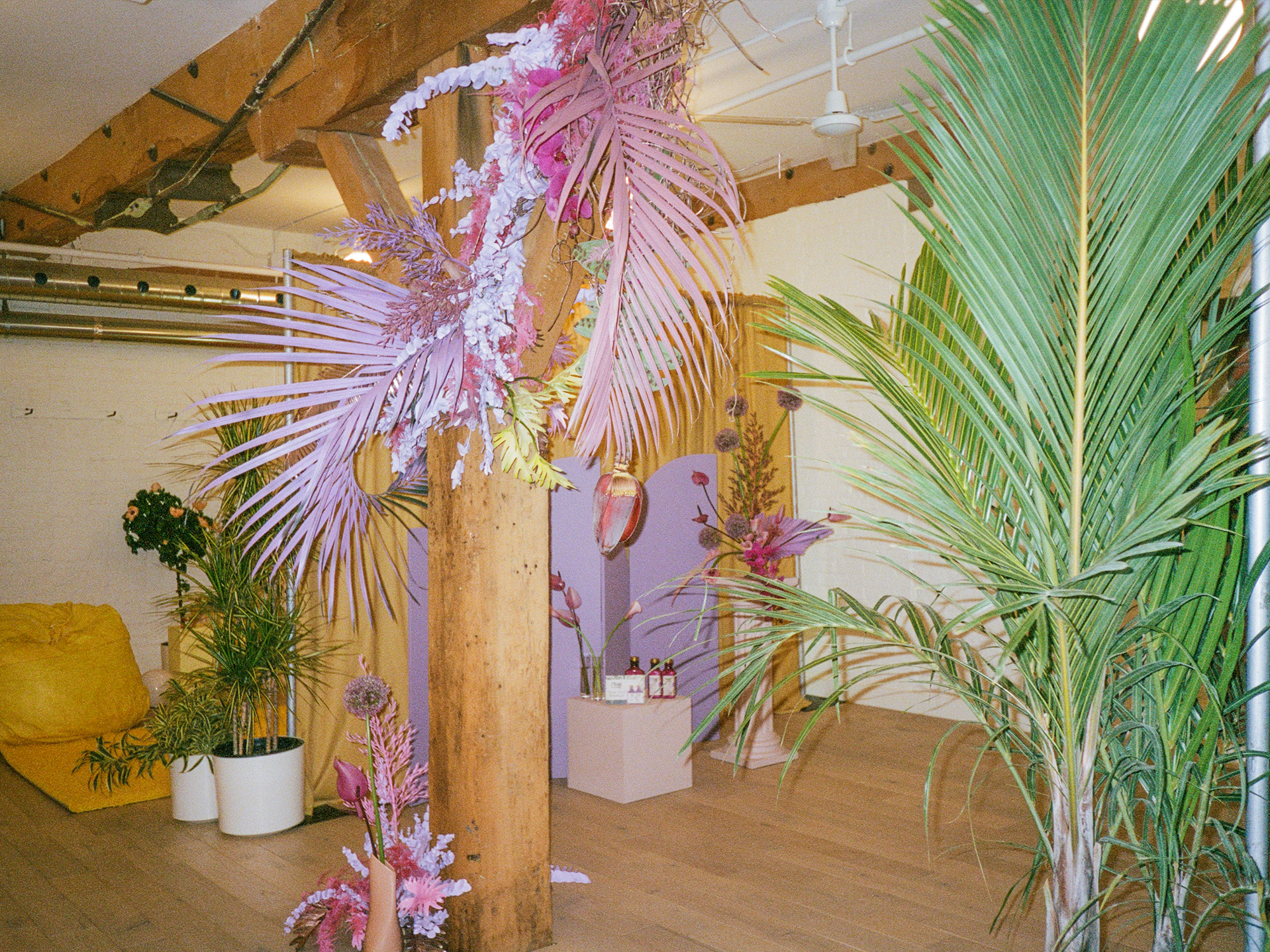 At The Shea Butter Hydration Station, visitors could indulge in a hand massage ft. the hydrating powers of Shea while surrounded by lush tropical greenery. The towering, nourishing plants nodded to the hydrating benefits of Shea, while providing a unique photo opportunity.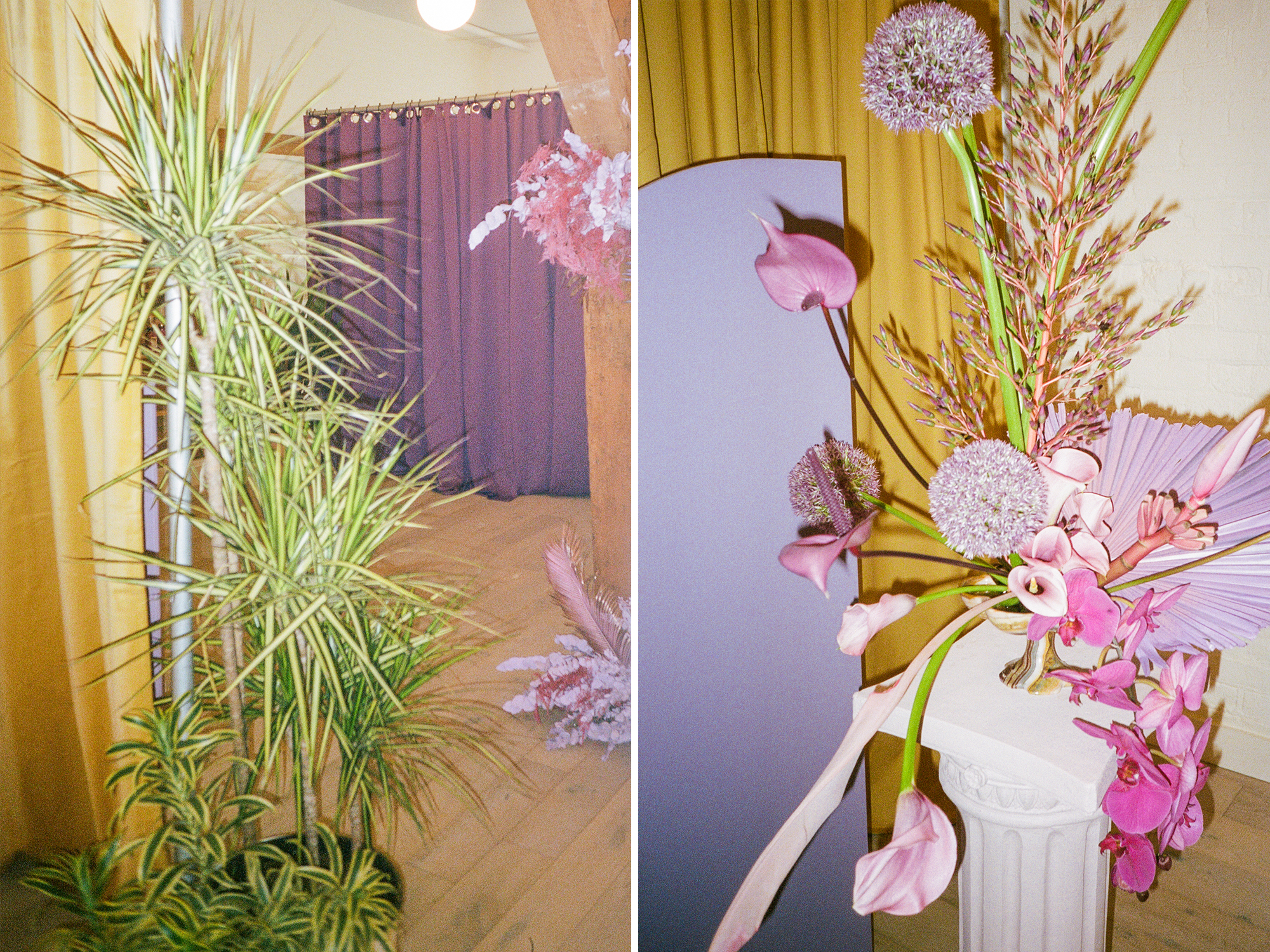 In this space our talented Florist Jamie McCuaig constructed a custom floral installation anchored with purple plants to match the packaging of the Shea product line.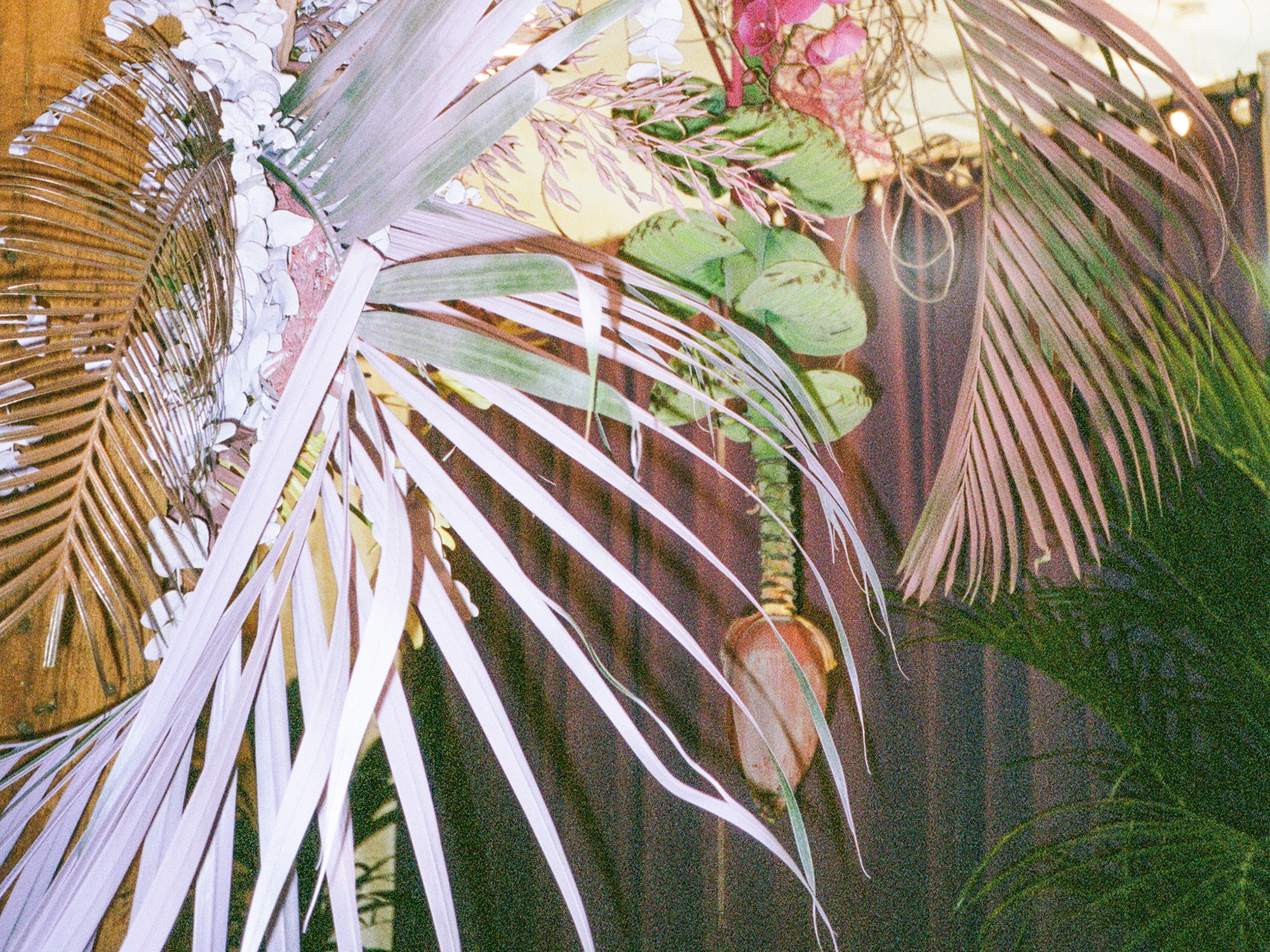 Closing out the spa experience, guests were treated to a ten minute Reiki session in The Volcanic Ash Reiki Room. Using energy healing to promote relaxation, our practitioner Lisa walked guests through a practise meant to rebalance the body. As a nod to Maui Moisture's volcanic ash product line, this treatment incorporated the use of crystals derived from volcanic stone to promote restoration both mentally and physically.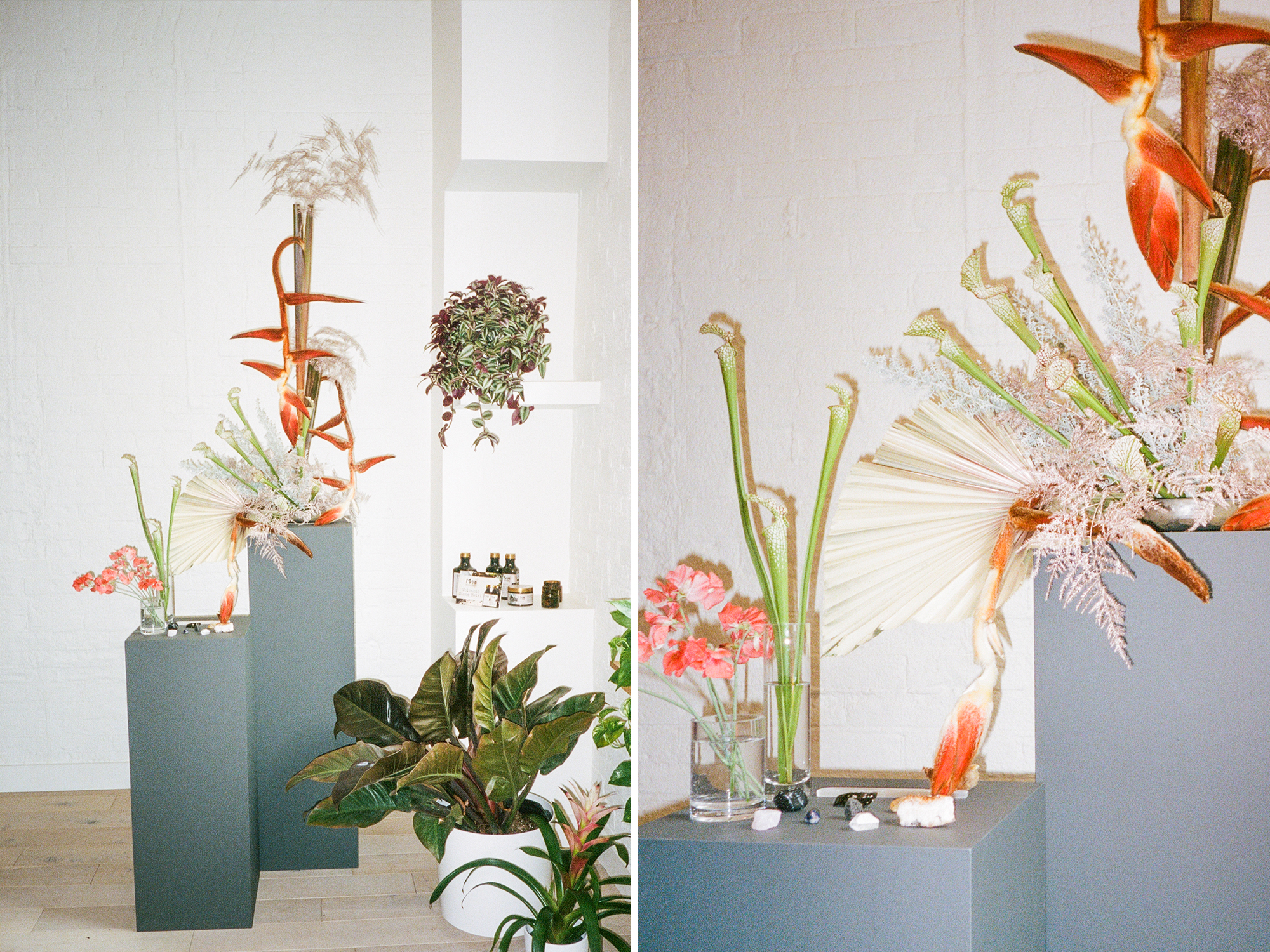 Engaged by: NKPR
Creative Direction: Dani Roche
Art Direction: Dani Reynolds
Florals by: Jamie McCuaig/ Gunnar Floral
Fabrication by: Alastair Martin
Special thanks to our spa staff: Janet Jackson, Emily Kowalik, Candace Navarra, and Lisa Tai.