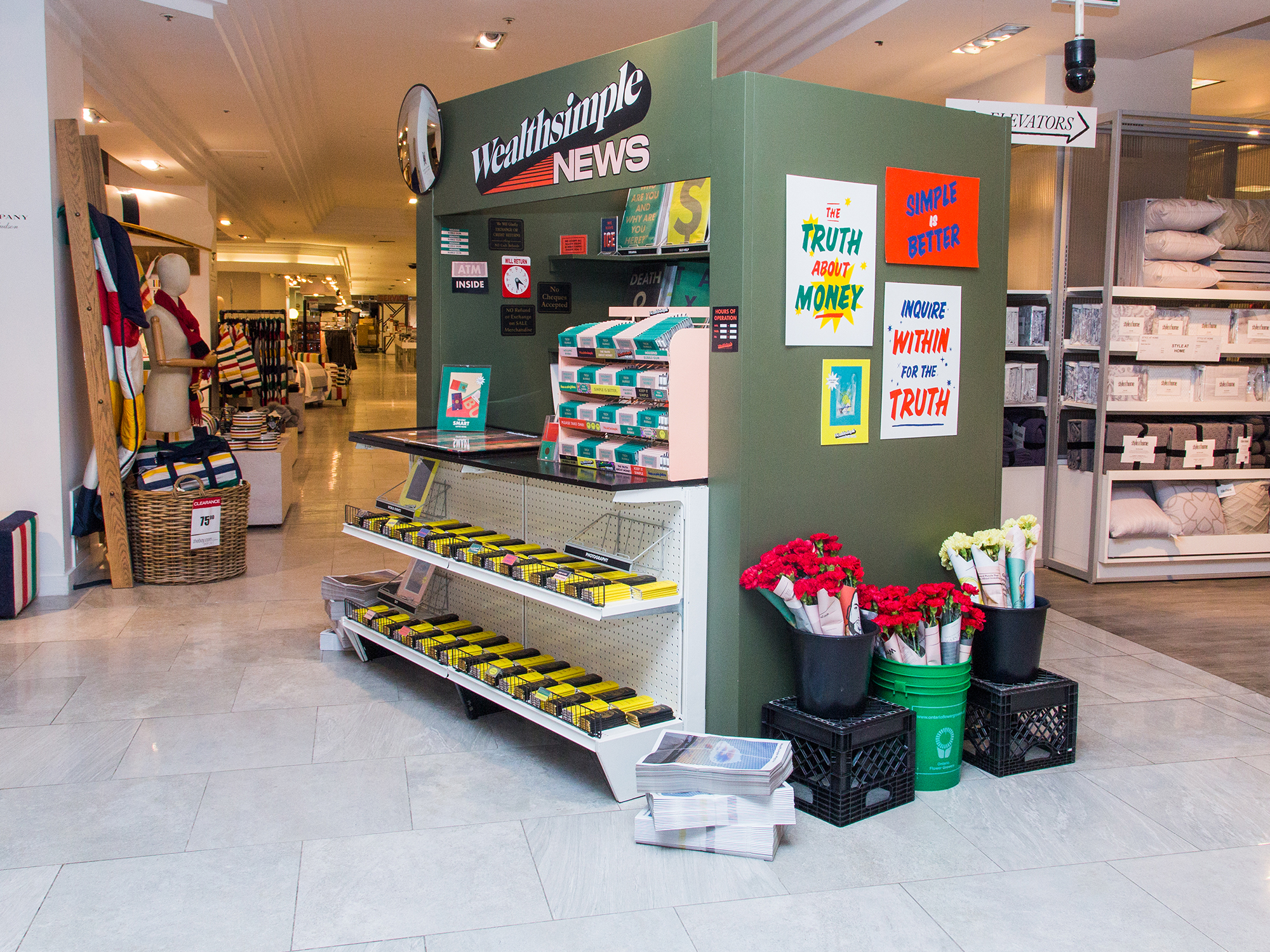 Extra Extra! We teamed up with Wealthsimple to spread the truth about money.
K&P made headlines with our pop-up brand activation for Wealthsimple.

Last fall, the the online investment management service published an in-house newspaper sharing "The Truth About Money". Following the release, their team reached out to Kastor & Pollux with a project with one main mission: to spread this truth, and get the magazine is as many hands as possible.

Enter Wealthsimple News: A multi-city pop-up inspired by a New York City newsstand, offering complimentary fares such as Wealthsimple branded chocolate bars, packaged gum, and lottery tickets.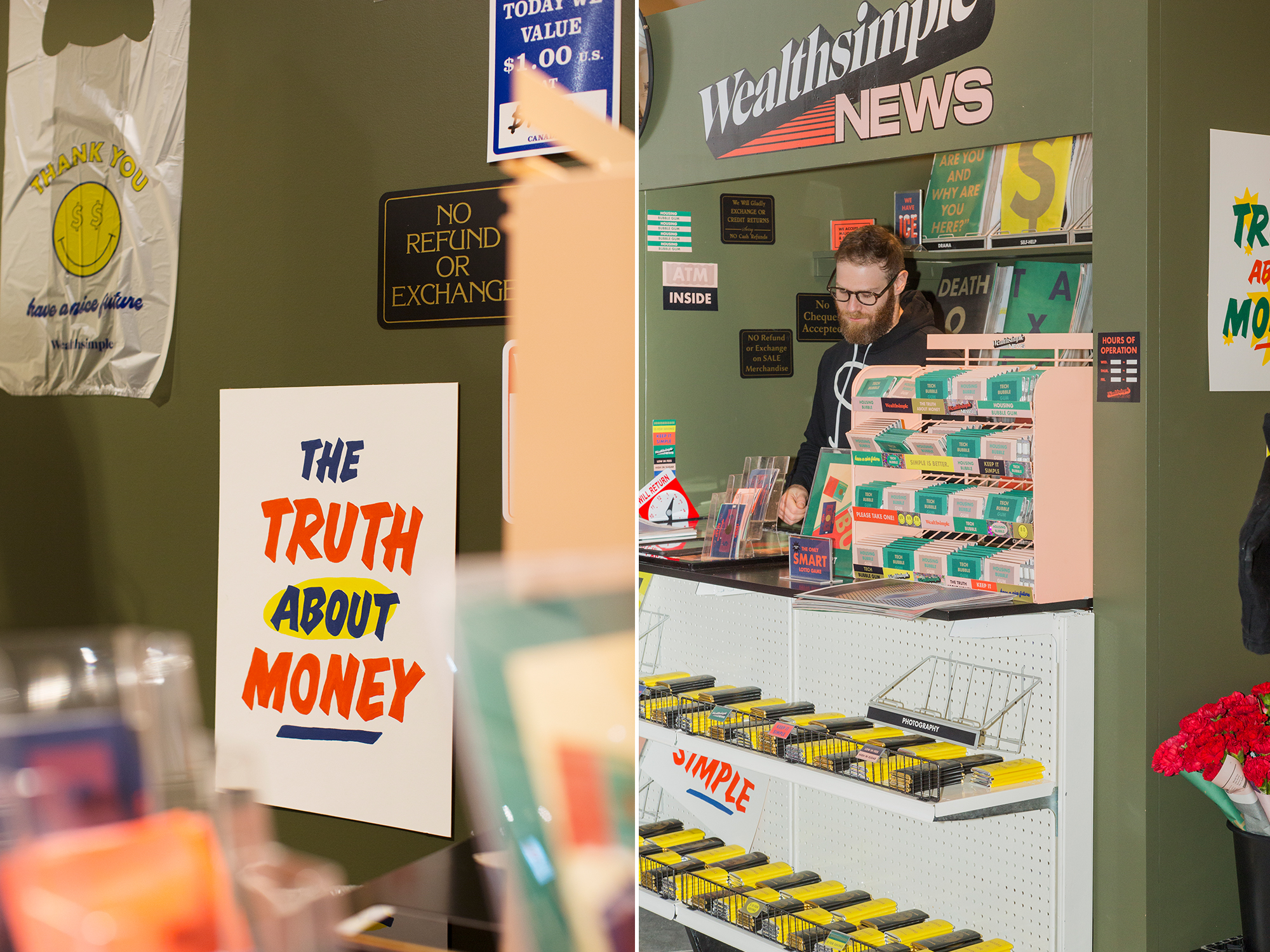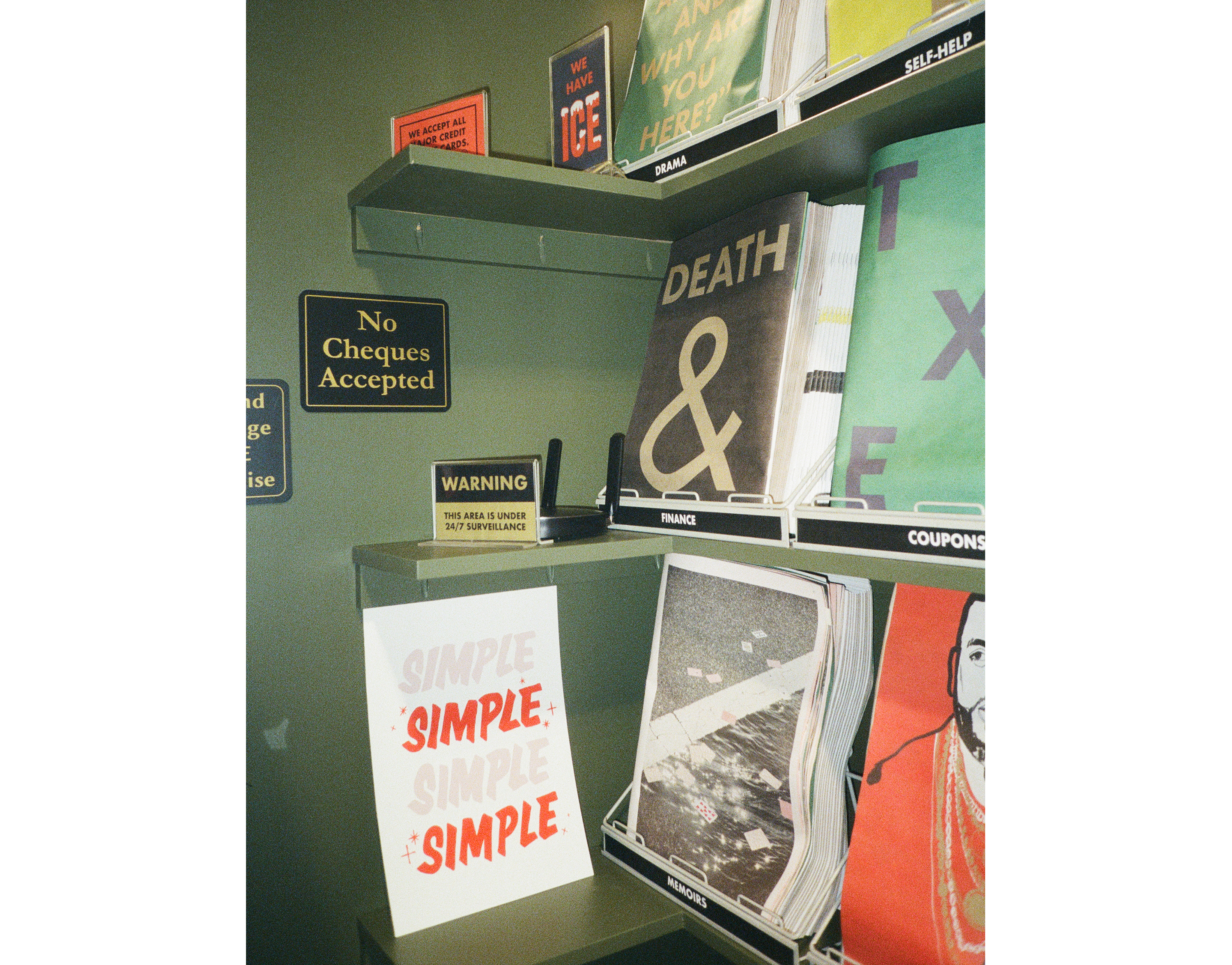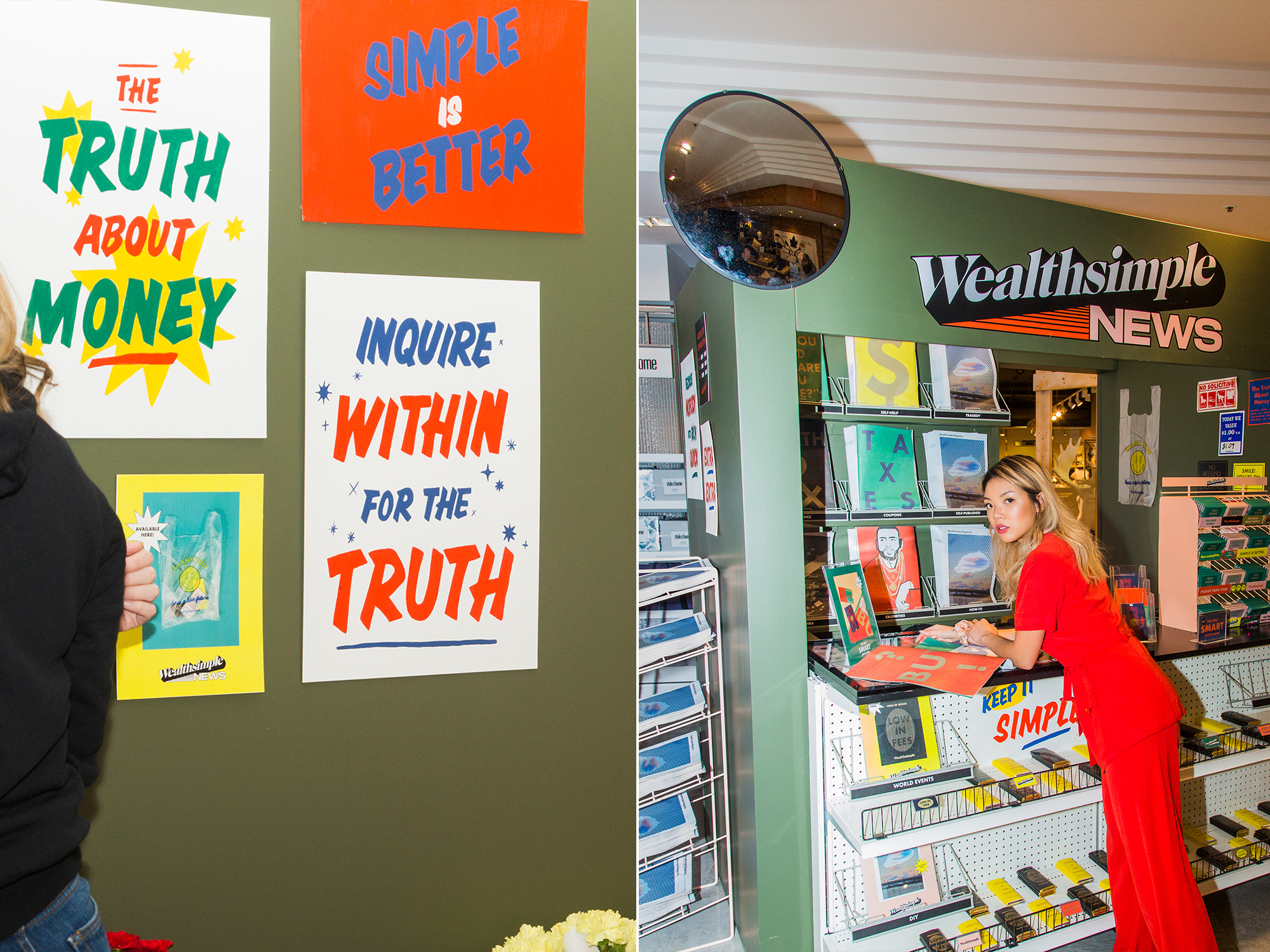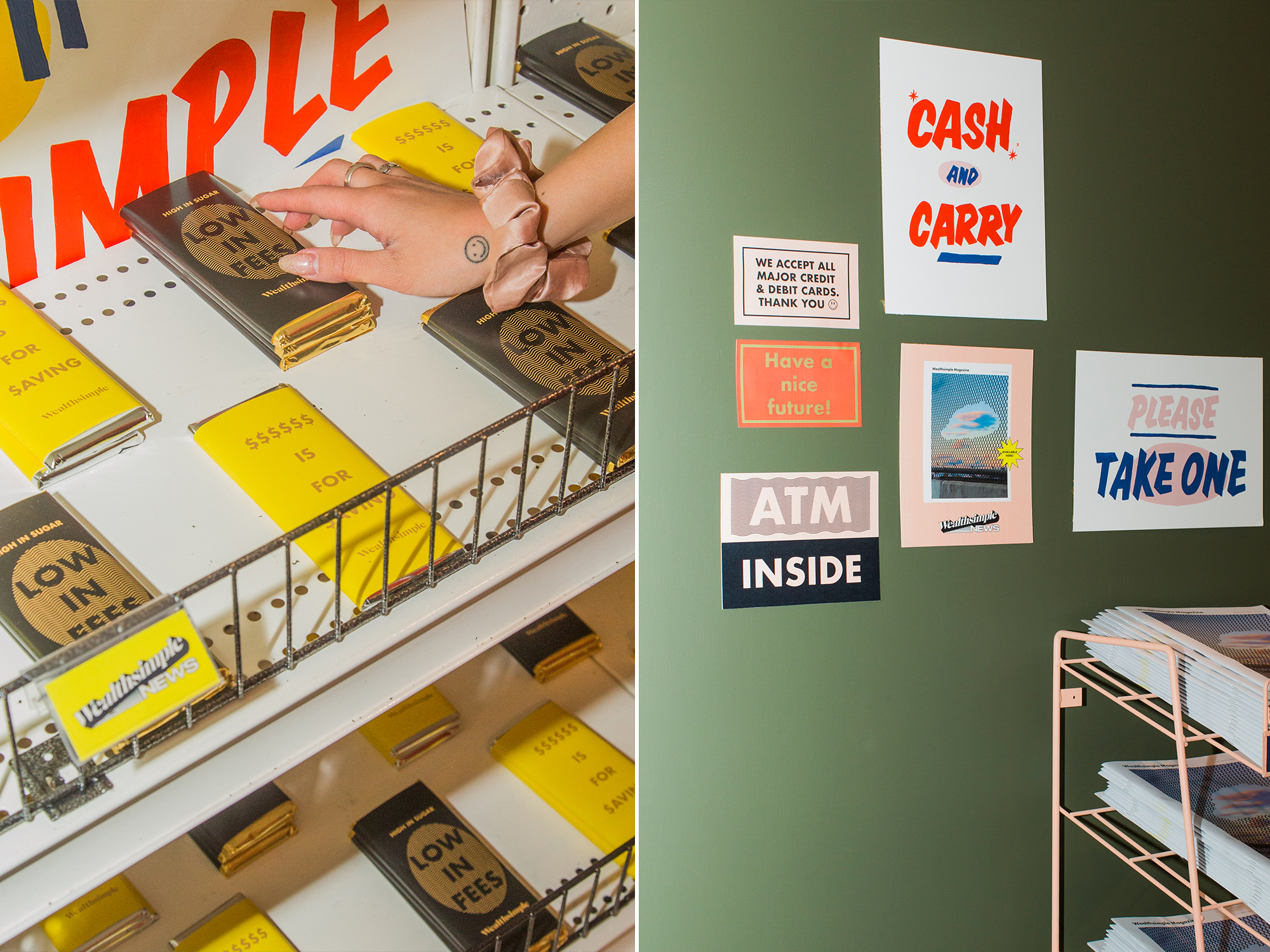 We wanted to approach this project from a multi-disciplinary angle, creating a brand holistic experience encompassing design, production, fabrication, styling, and social strategy.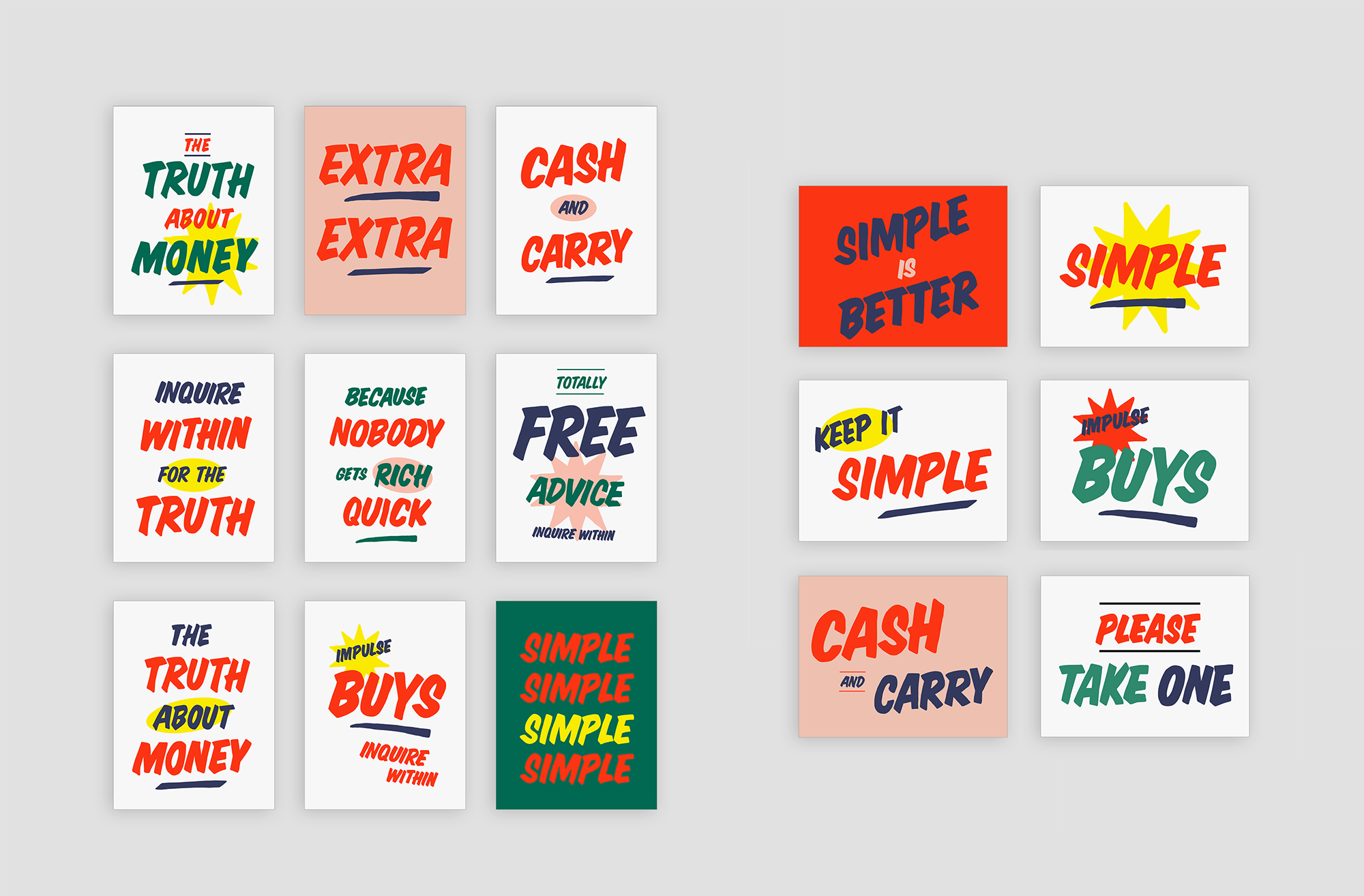 Considering a newspaper in the context of everyday life, we were immediately drawn to the charming mundanity of a New York news stand. Drawing stylistic inspiration one of Toronto's most iconic institutions, Honest Ed's, we created a look and feel that was both of the past and for the future. Hand painted signs, punny slogans, and newstand-inspired graphics shared the truth about money.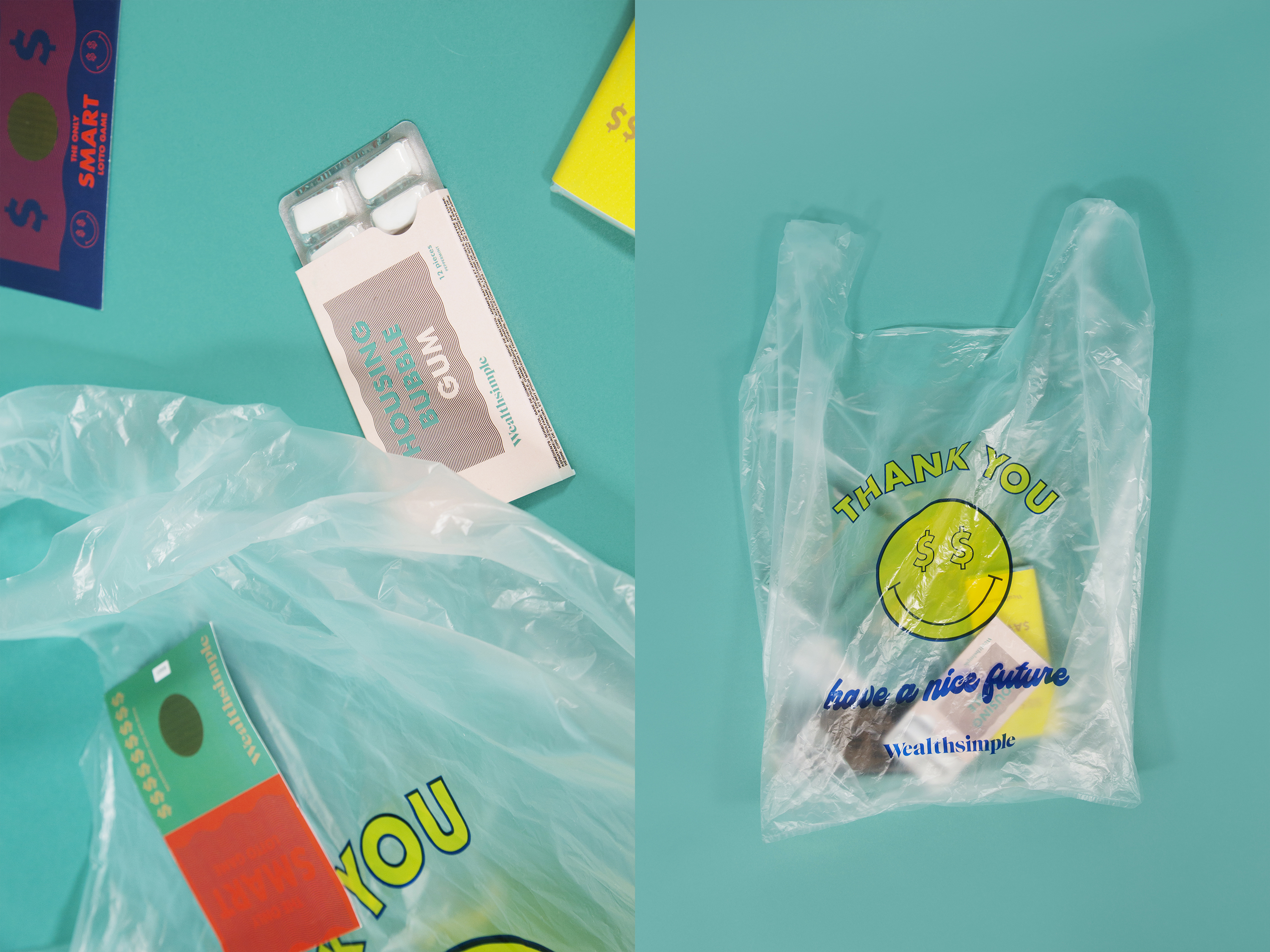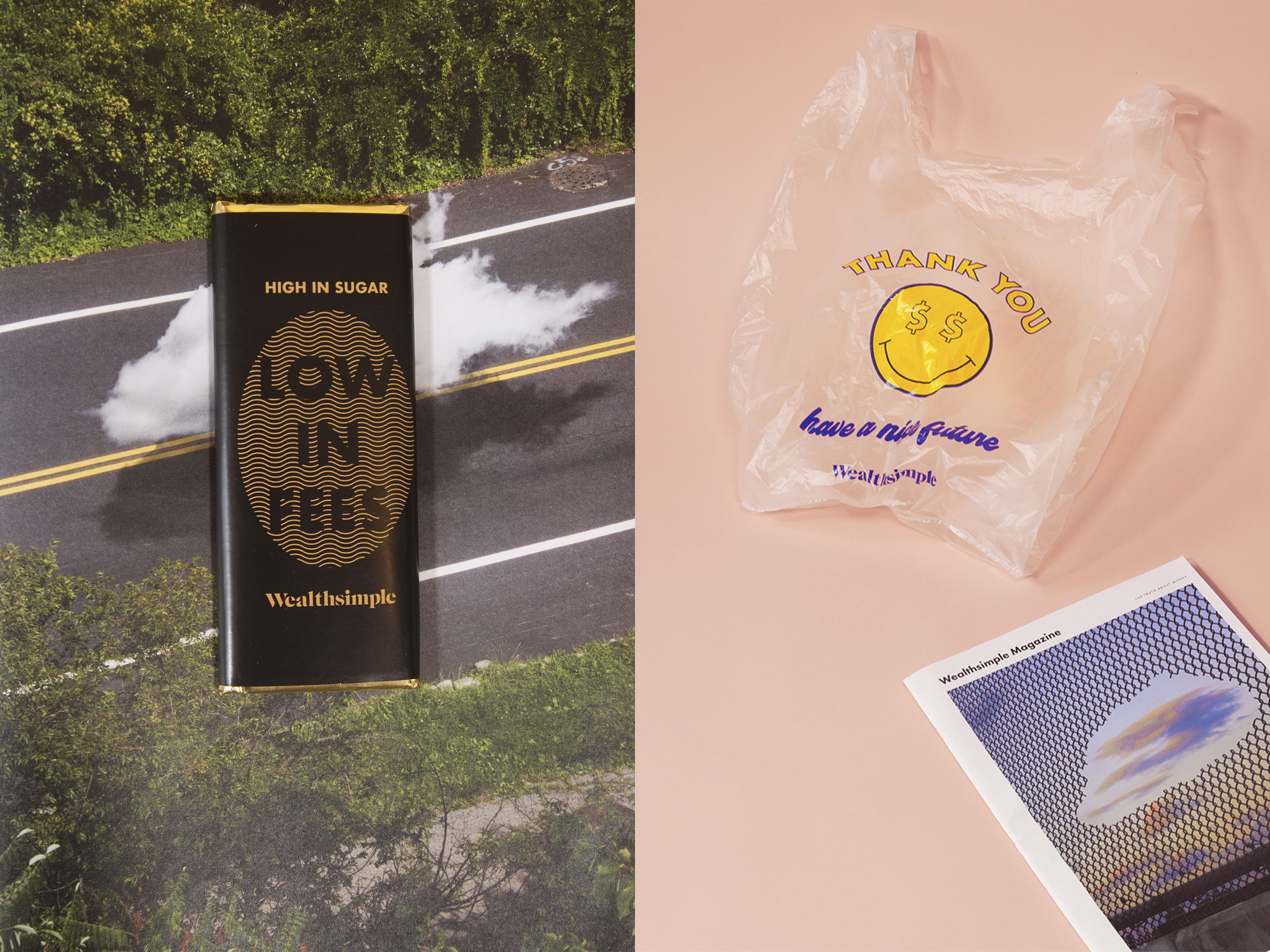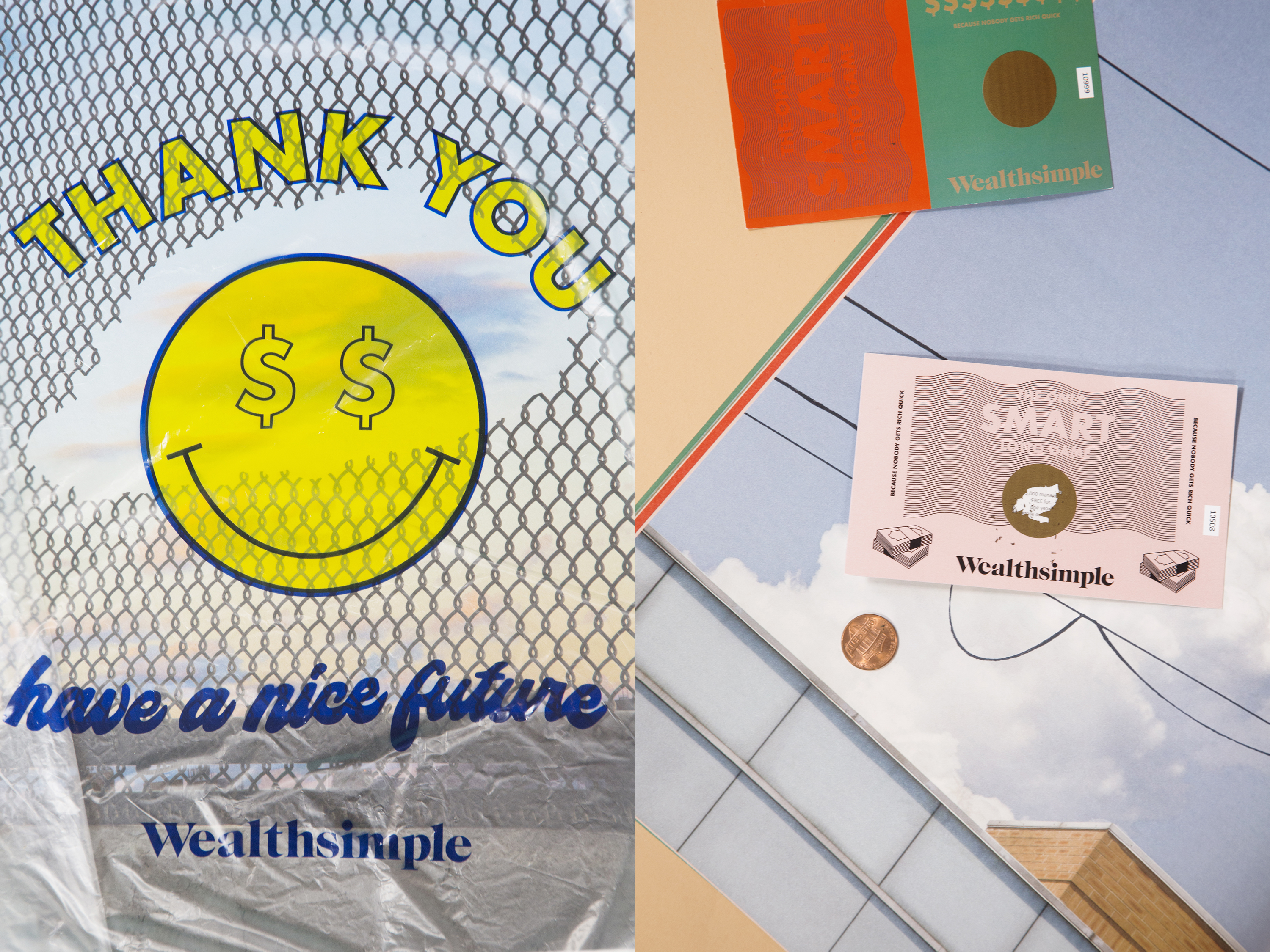 Of course you can't have a newsstand without product, so we stocked out shelves with chocolate bars and lotto tickets. The designs for these were adapted straight from the pages of the magazine, creating a full circle of marketing materials. Product was handed out in custom designed biodegradable plastic bags.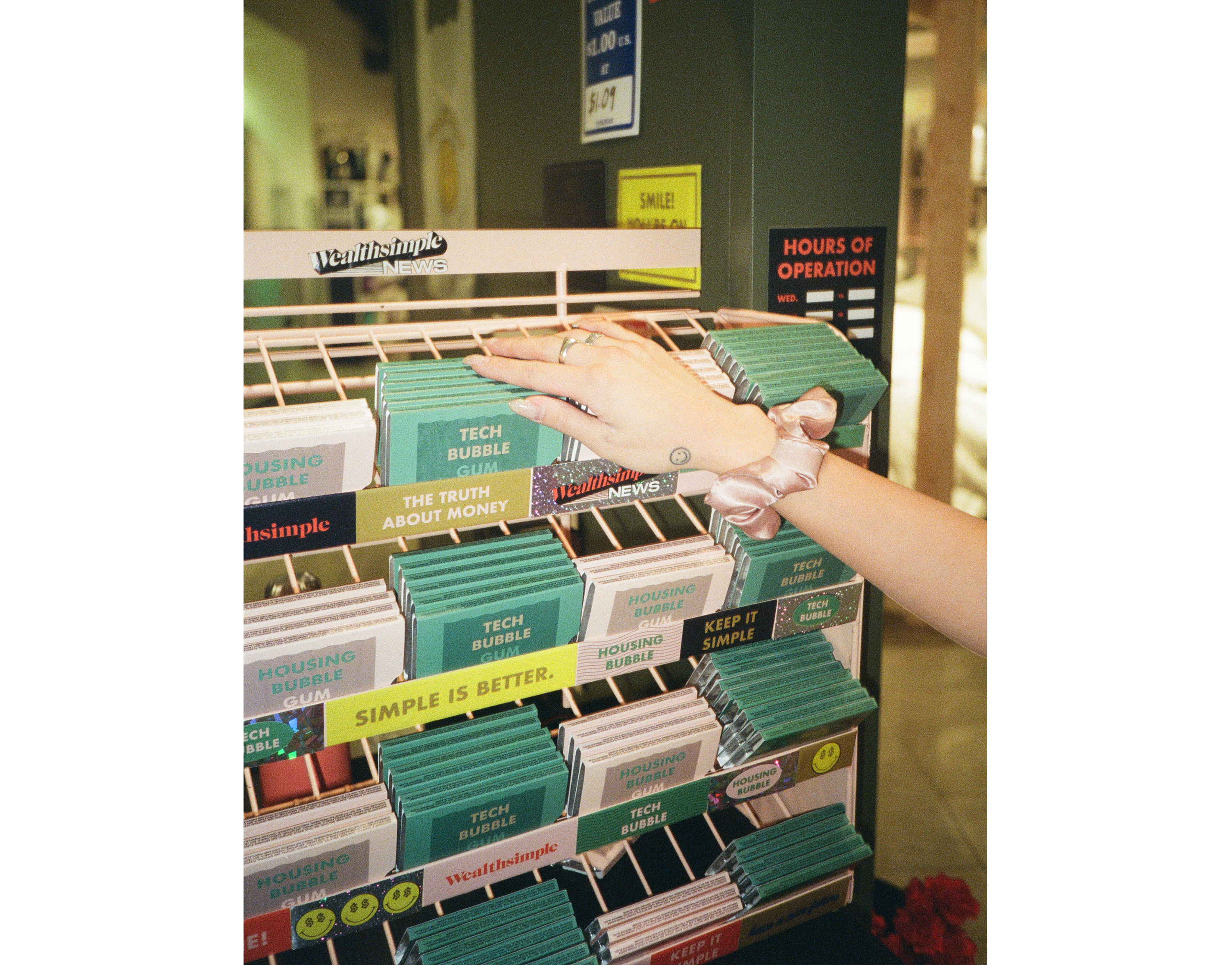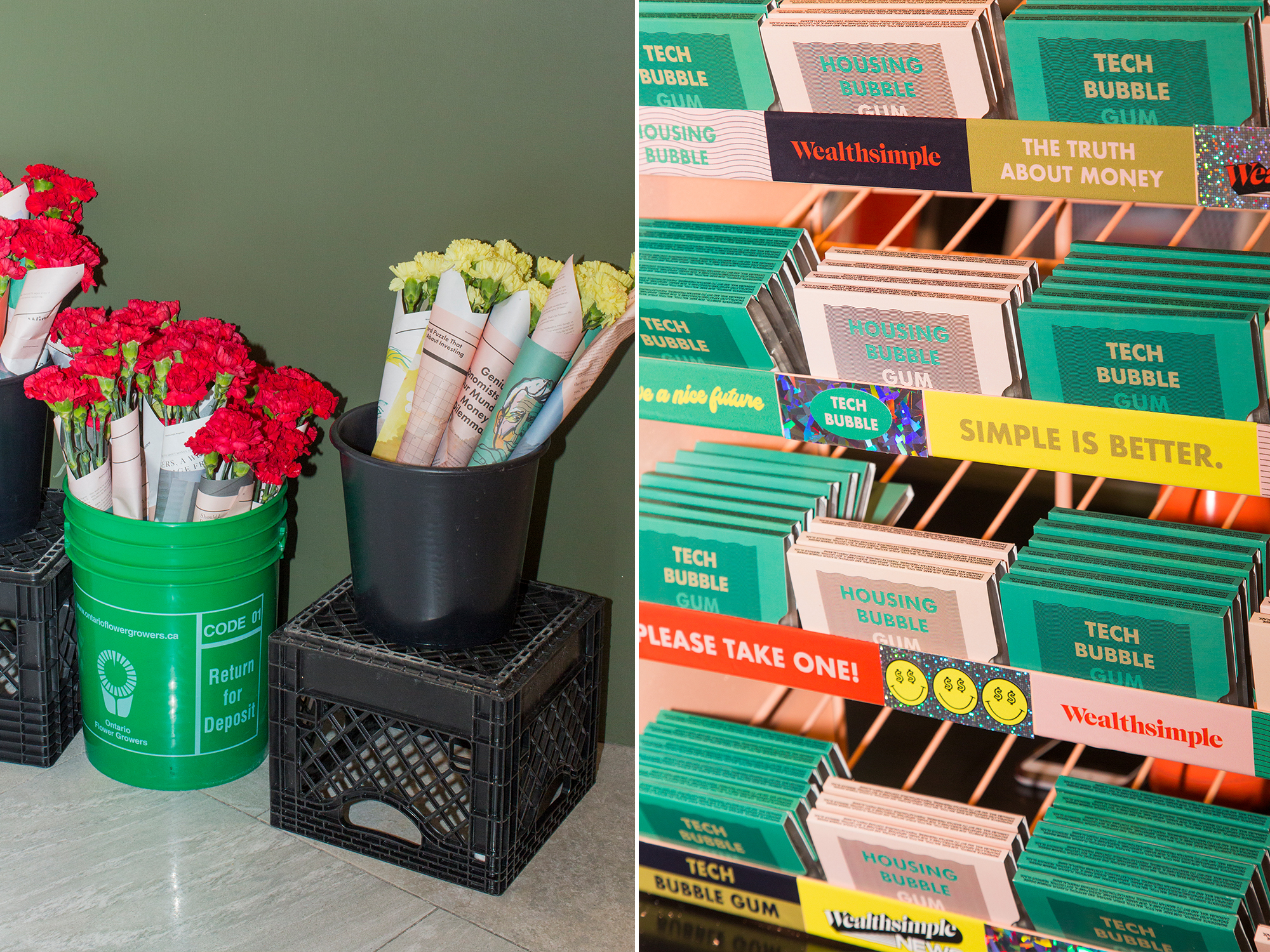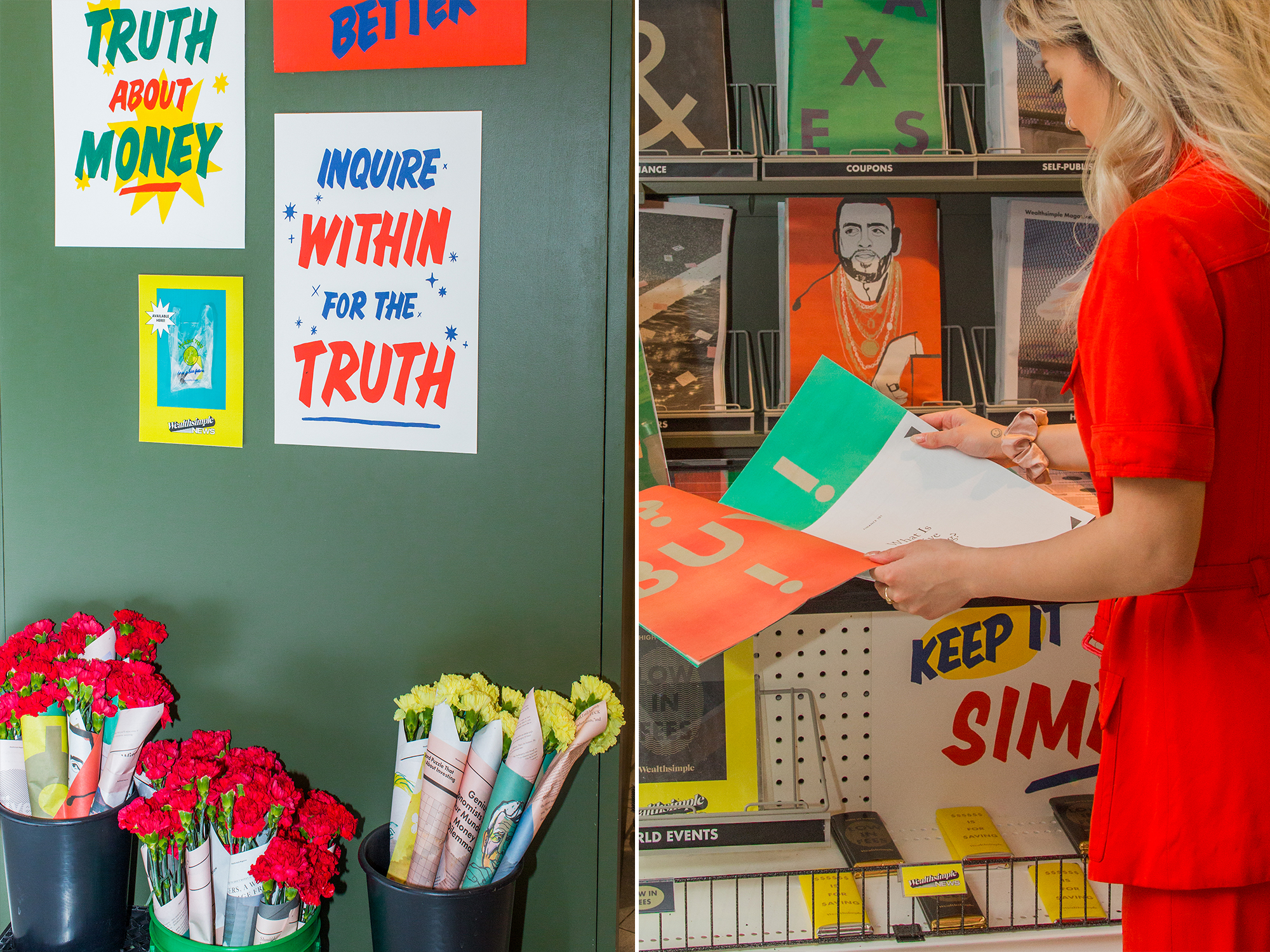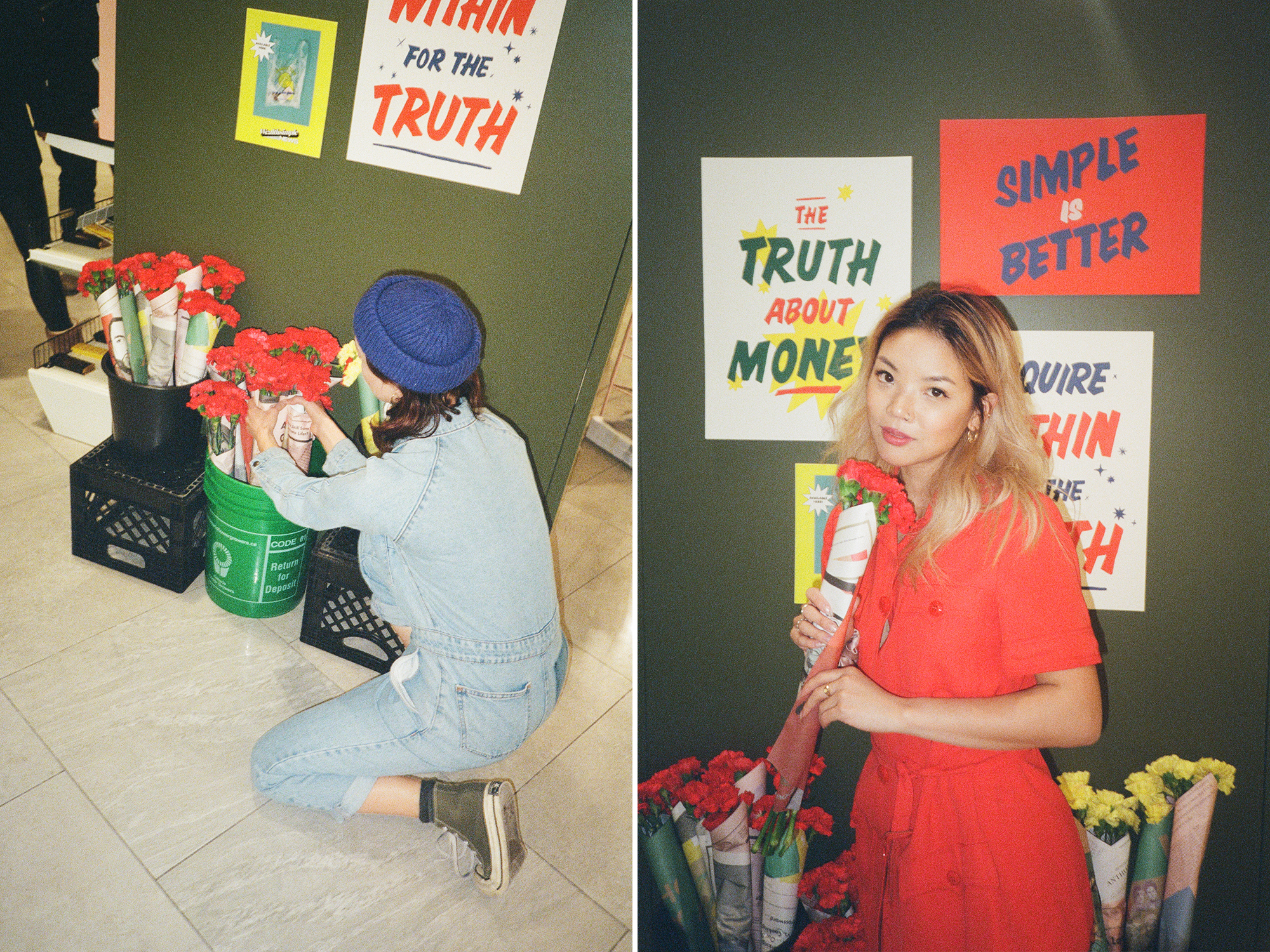 Wealthsimple News made stops in Toronto and Vancouver. By the end of it's tour, thousands of Canadians had learned the truth about money. And if you want my two cents, I'd say that would make it a success!
Creative Direction, Production, Design: Dani Roche
Creative Production: Dani Reynolds
Fabrication: Brennan Finlay
Special thanks to: Kate Chippindale, Mike Giepert