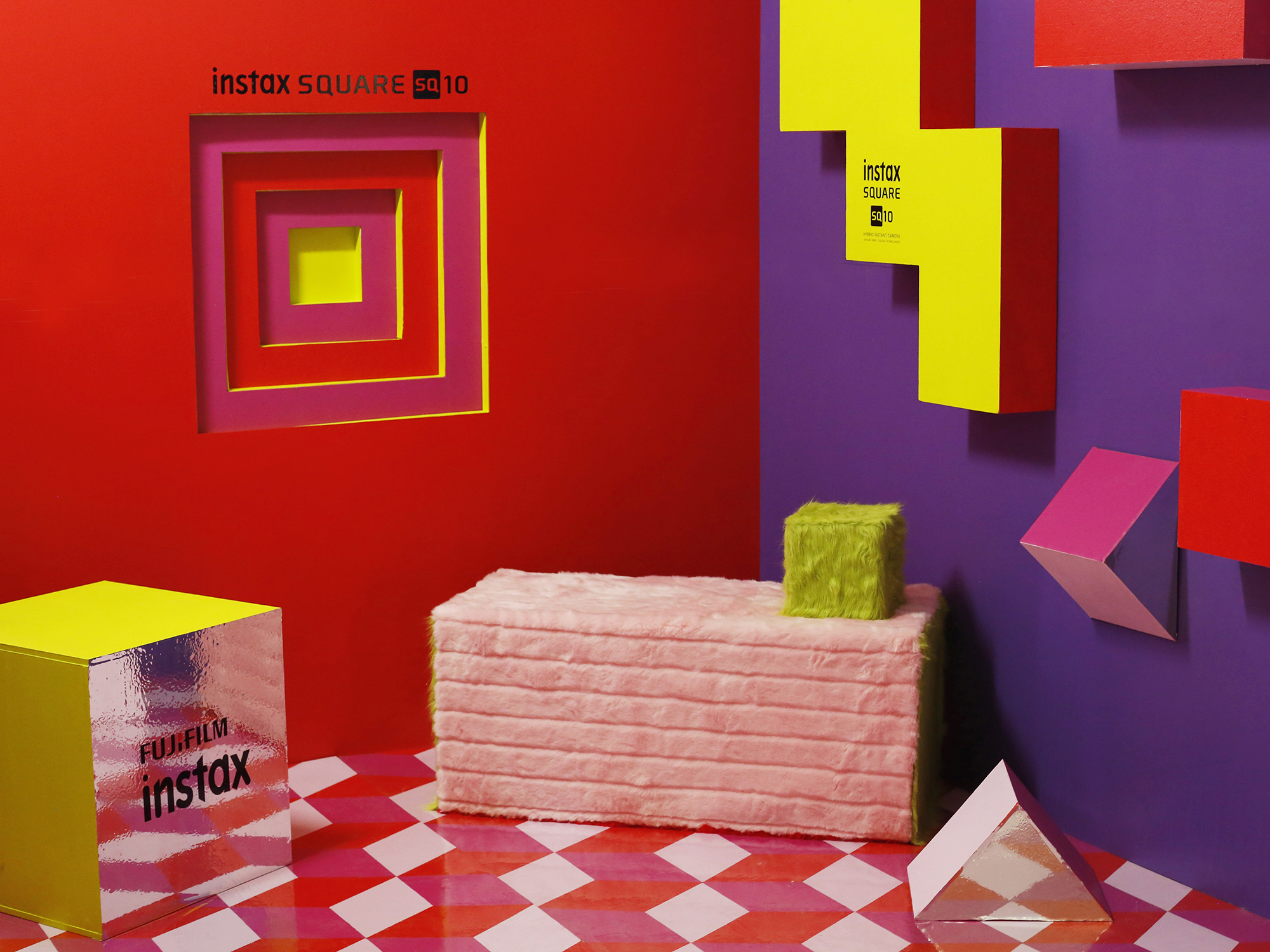 We created a photo both to celebrate the Fujifilm SQ10 printer and shedoesthecity.com's 10 year anniversary.
As you know, we love Fujifilm over here at Kastor & Pollux. We also love supporting local, female-owned businesses such as shedoesthecity.com – a mainstay in the city and a positive source of all things events, happenings, and powerful, inspirational women 🙂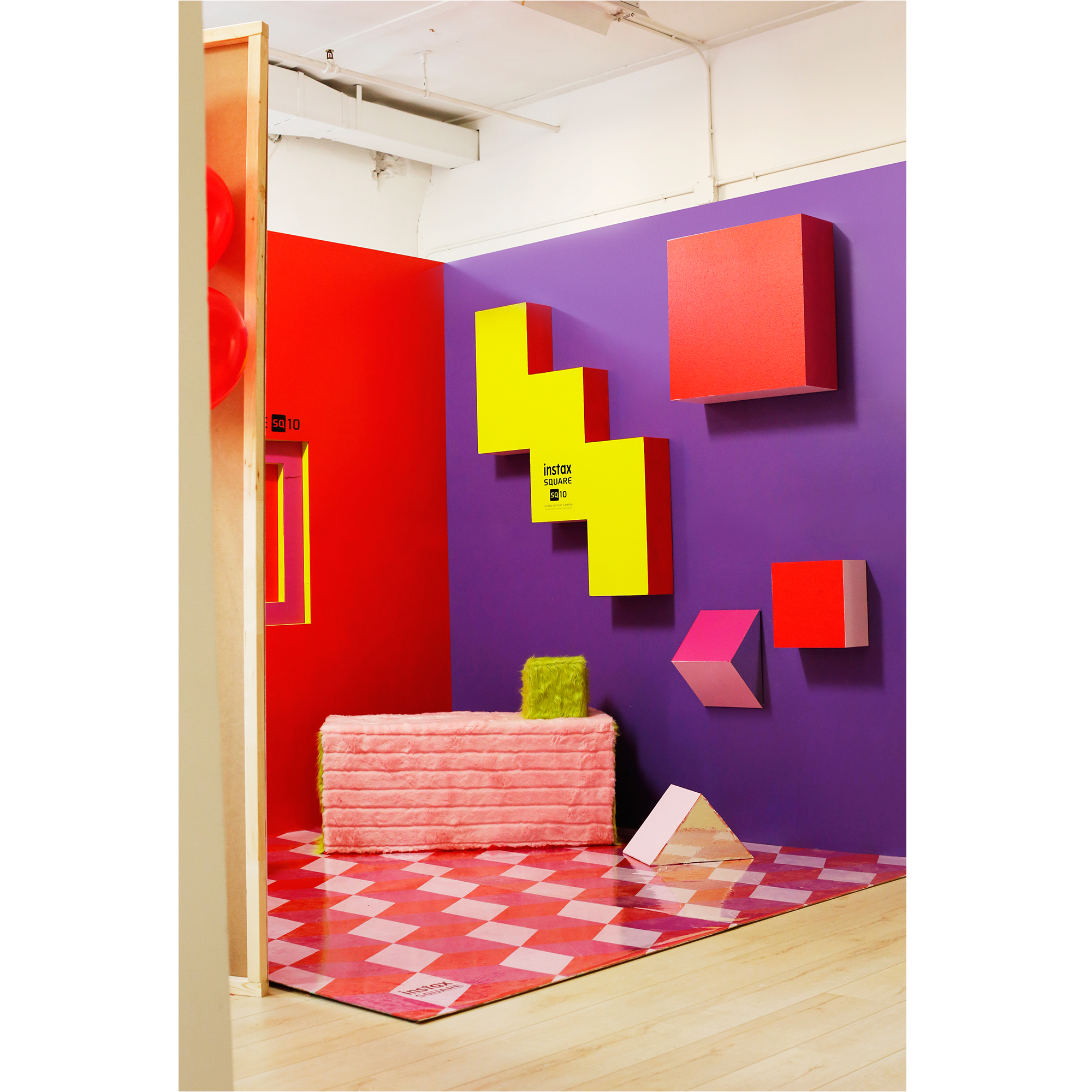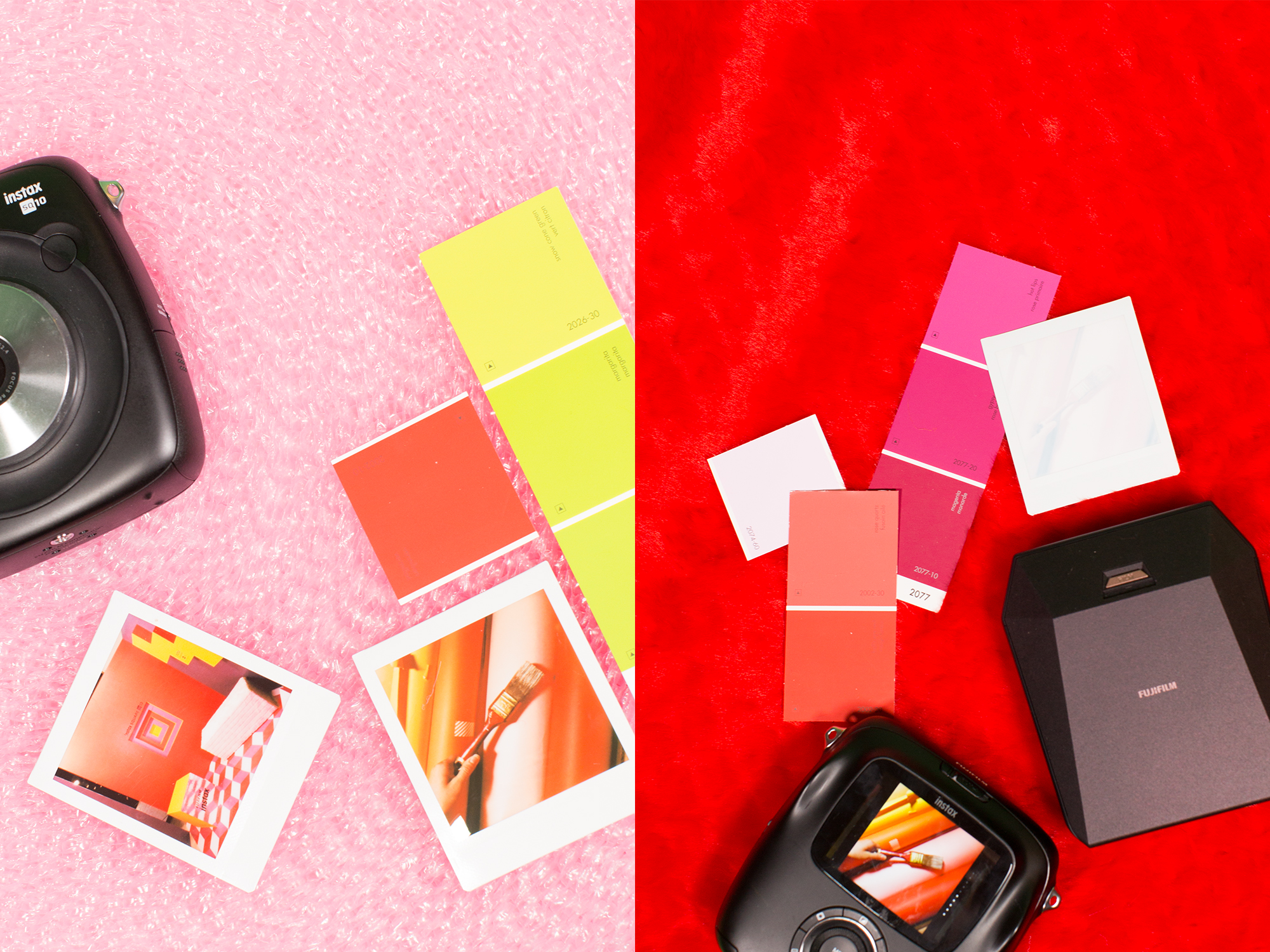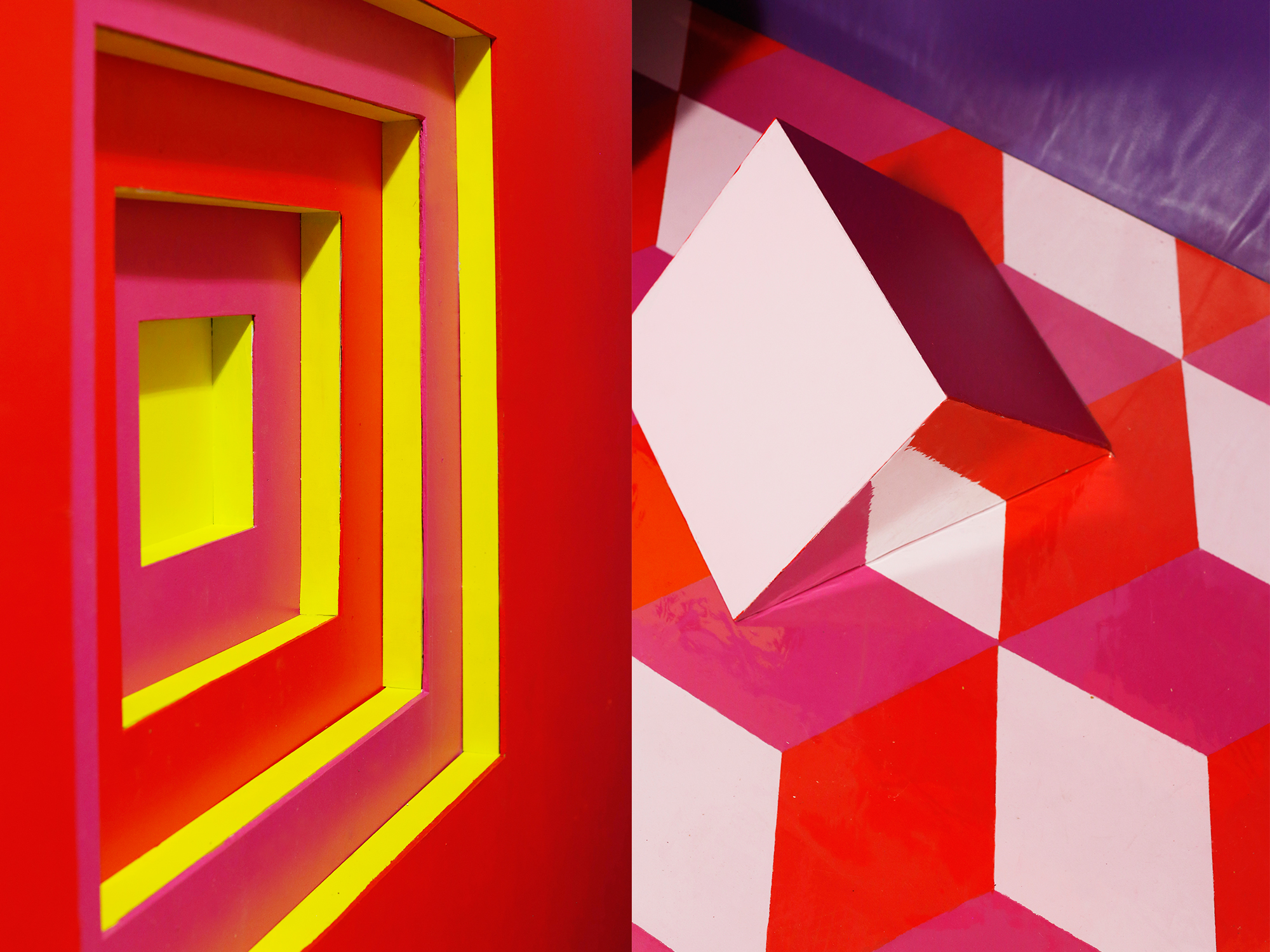 To celebrate 10 years of shedoesthecity.com, K&P teamed up with Fujifilm to create a memorable photo set: the perfect pairing to the new SP-3 smartphone printer.
The SP-3 printer, like the SP-2, enables users to connect to the device through their smartphone to print digital pictures on instax film. Perfect for the days when bringing another camera around in your bag just isn't in the cards, the SP-3 means you can print anything to create physical memories.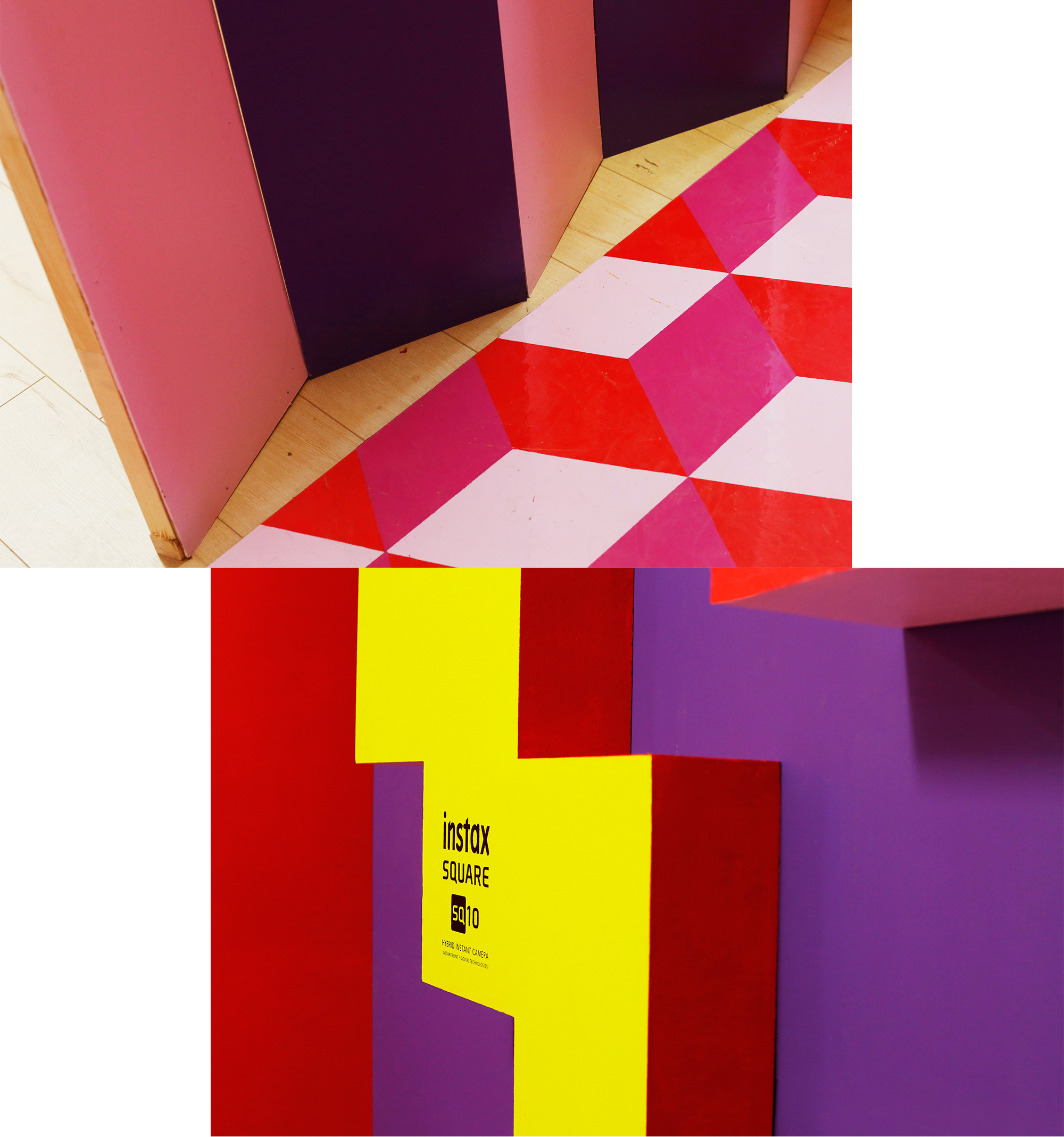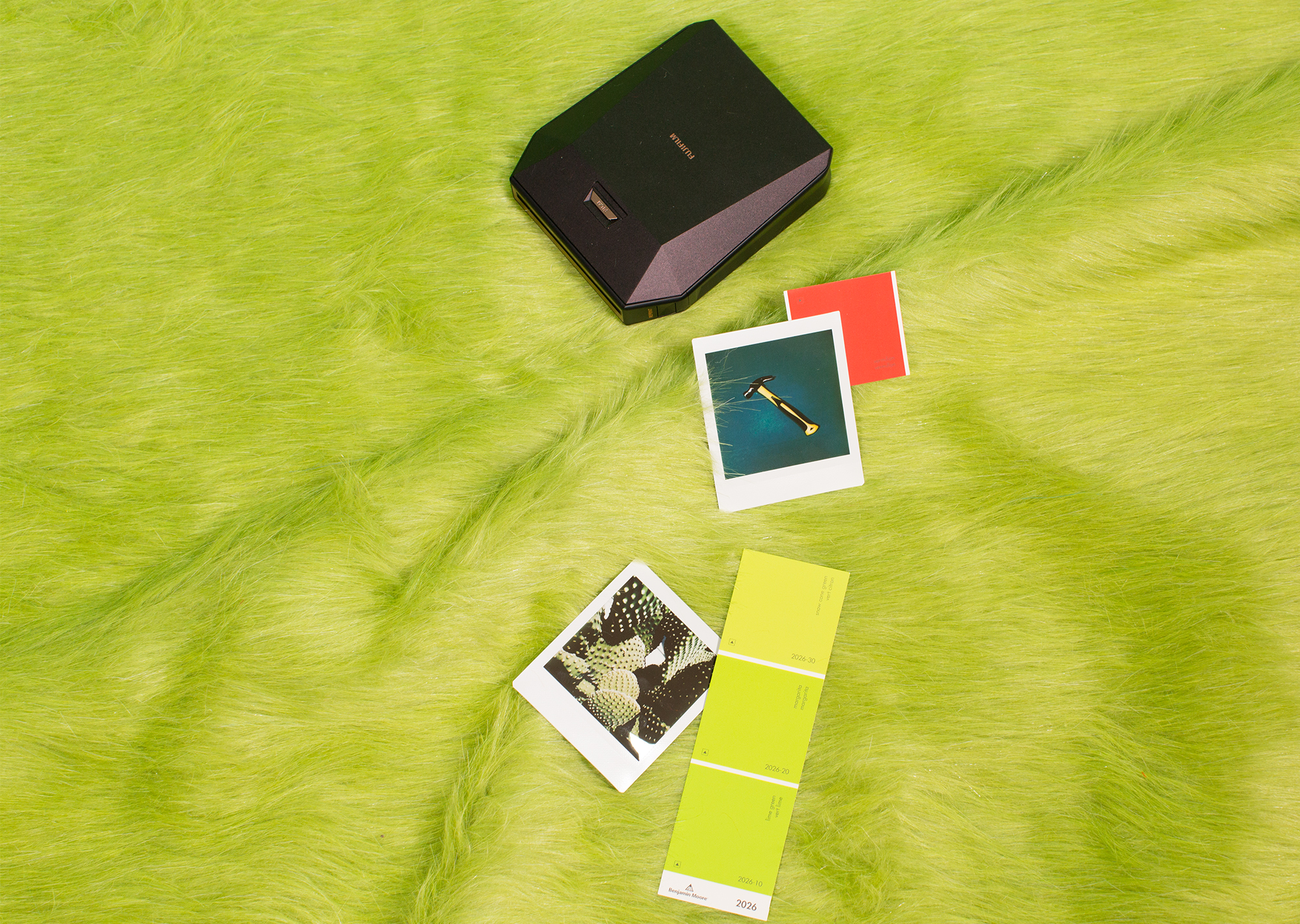 Our aim for this project was to echo the sleek, cubic design of the SP-3 throughout the the installation. Iconic modular architecture such as "Habitat 67" in Montréal and "Ting 1" in Örnsköldsvik, Sweden were initial reference points from which we designed the photobooth.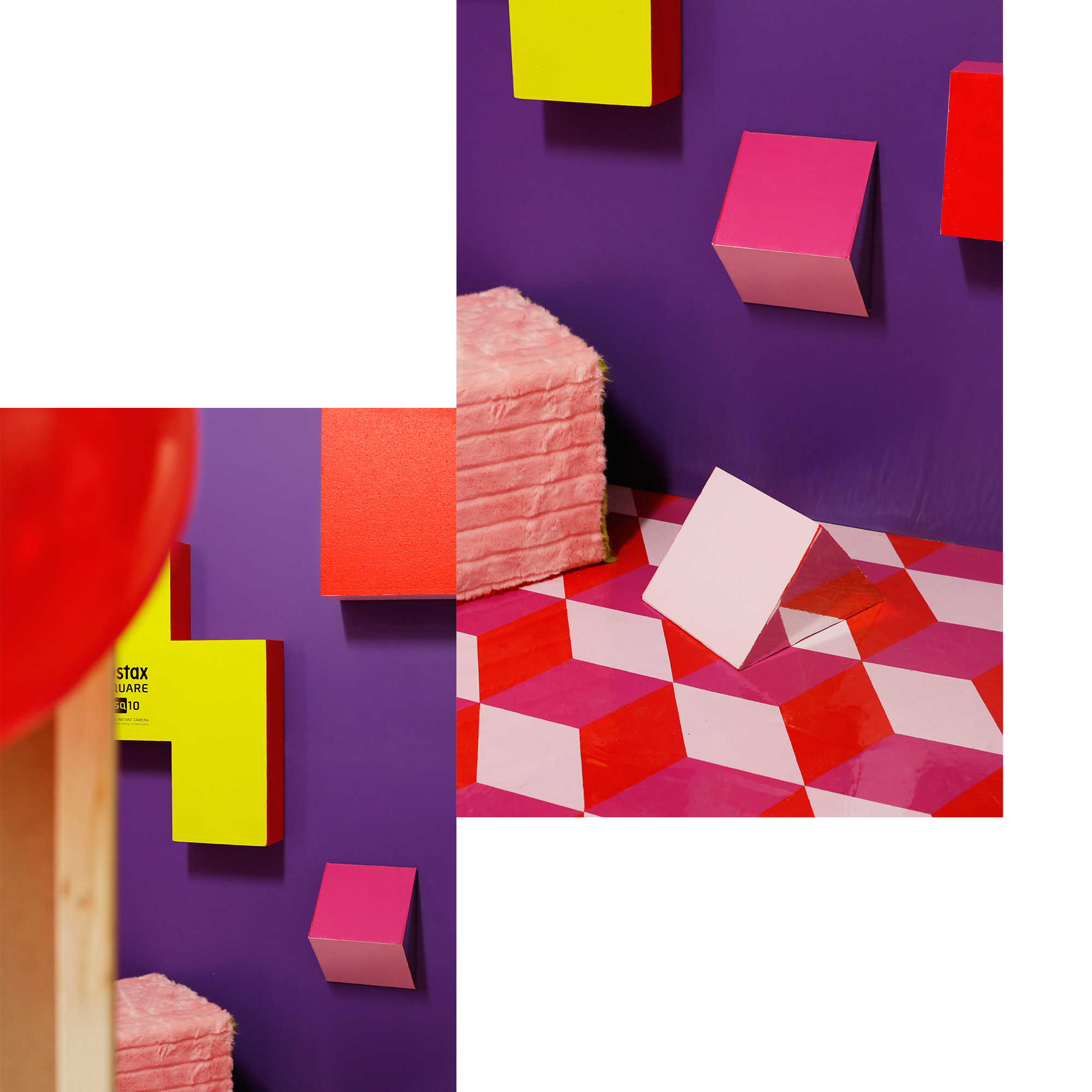 Other artists such as Daniel Buren and Alex De Corte provided a reference point for their strong use of geometric patterns and repetition. The focal point of the photobooth, a portal-style wall with a 70s feel, gives nod to the square format polaroids that guests were given upon visiting the booth.
Overall, we sought to design a space that was bold, geometric, statement-making, and interactive, just like the SP-3.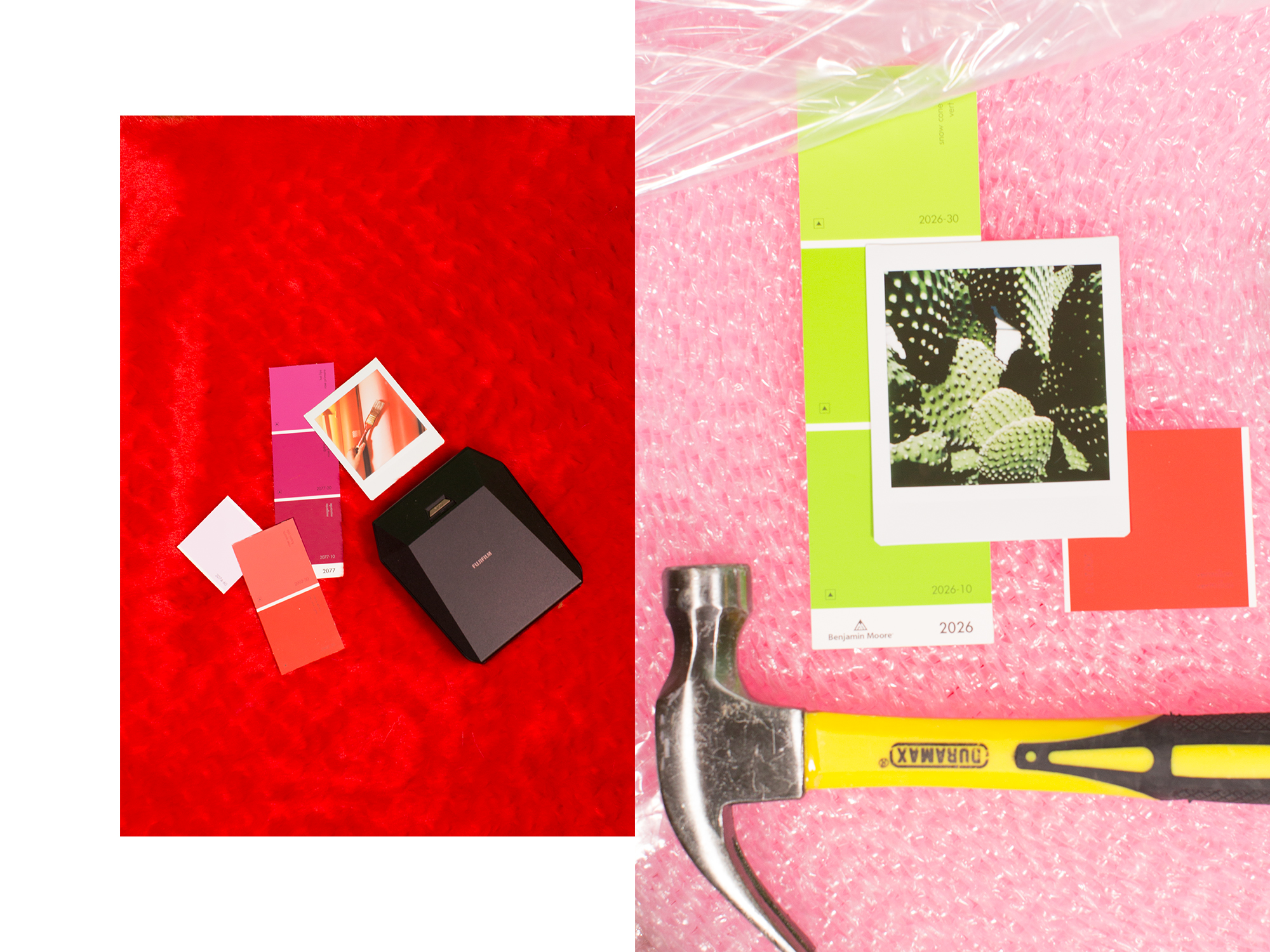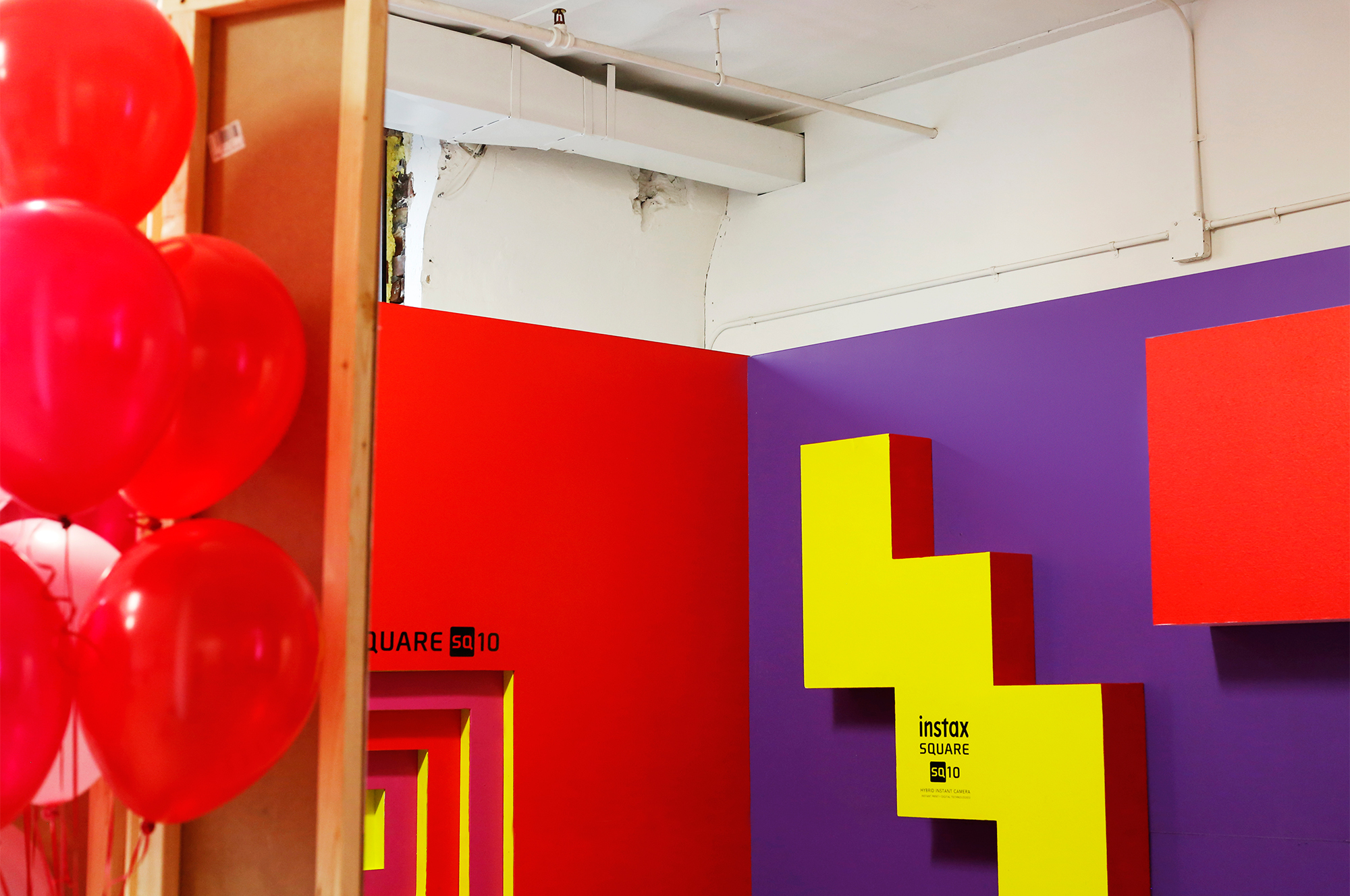 Congratulations to the entire shedoesthecity.com team on 10 wonderful years, and thanks as always to the ever-supportive Fujifilm Canada team for the continued opportunity to collaborate and make cool things.

Design: Dani Reynolds
Production: Dani Reynolds and Ema Walters
Build: T
Documentation: Dani Roche
Styled Photography: Dani Reynolds