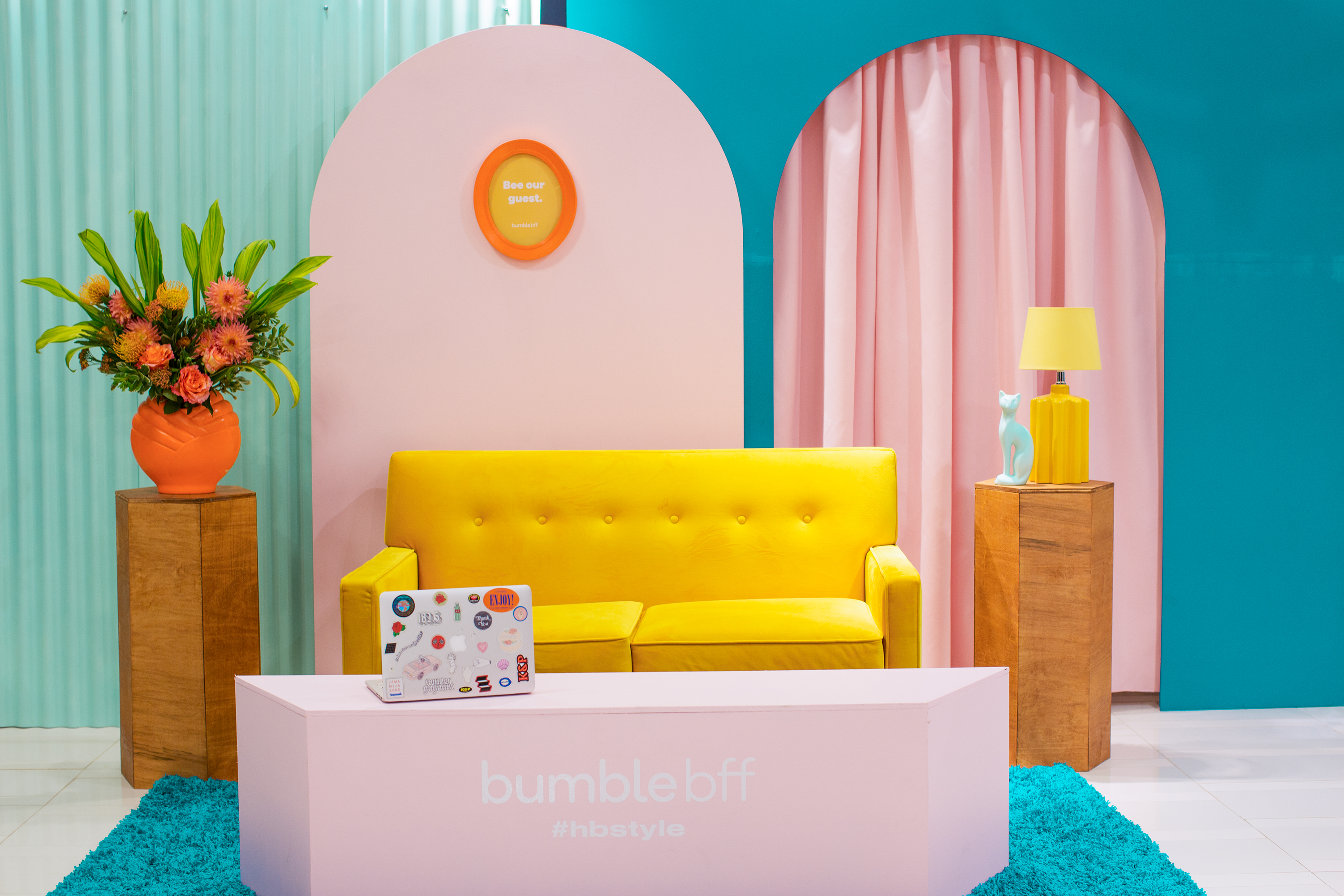 We're back at it again for Bumble Canada, this time with a living room-inspired space built for flowering friendships. Bee our guest ;)

Sadly but truly, the older we get the more difficult it is to establish new, lasting, friendships.
During my younger days I had school to thank for my main source of BFFs. Who else can relate? In the classroom camaraderie can strike up easily over math test woes and shared grade school crushes. In true best friend fashion we'd always go over to one someone's house after school and hang out in their living room flipping through issues of Teen People while watching Lizzie McGuire. The living room tableau came to represent a safe space for swapping secrets and creating lasting bonds.

Bumble BFF connects like-minded women in a new media approach to friendship. After our successful photobooth insallation at the Bumble Hive, we were super excited to continue our partnership with the app. This time we were tasked with designing a photo booth centred around the BFF component of Bumble, to be used at the HBC Style Social in September.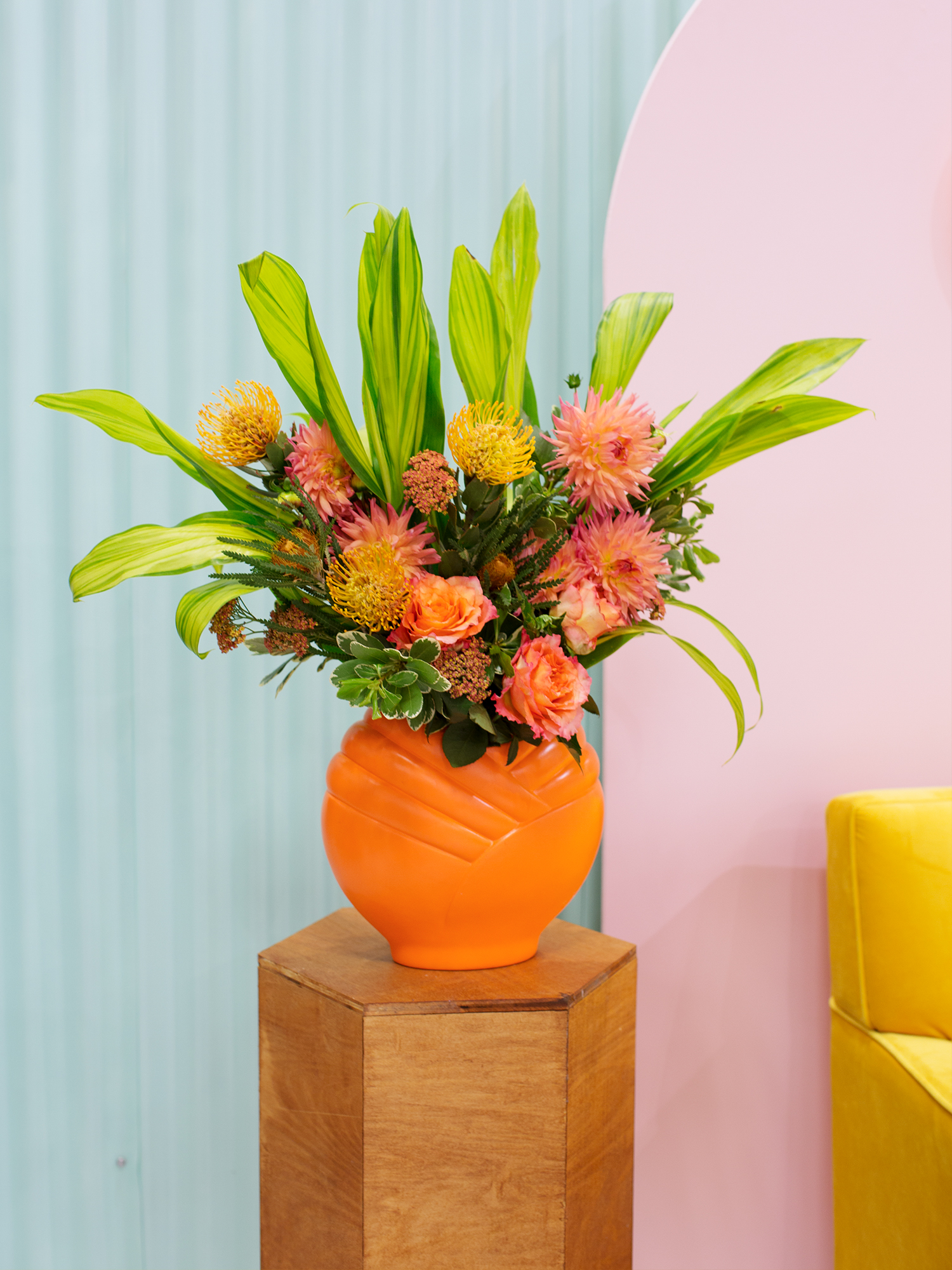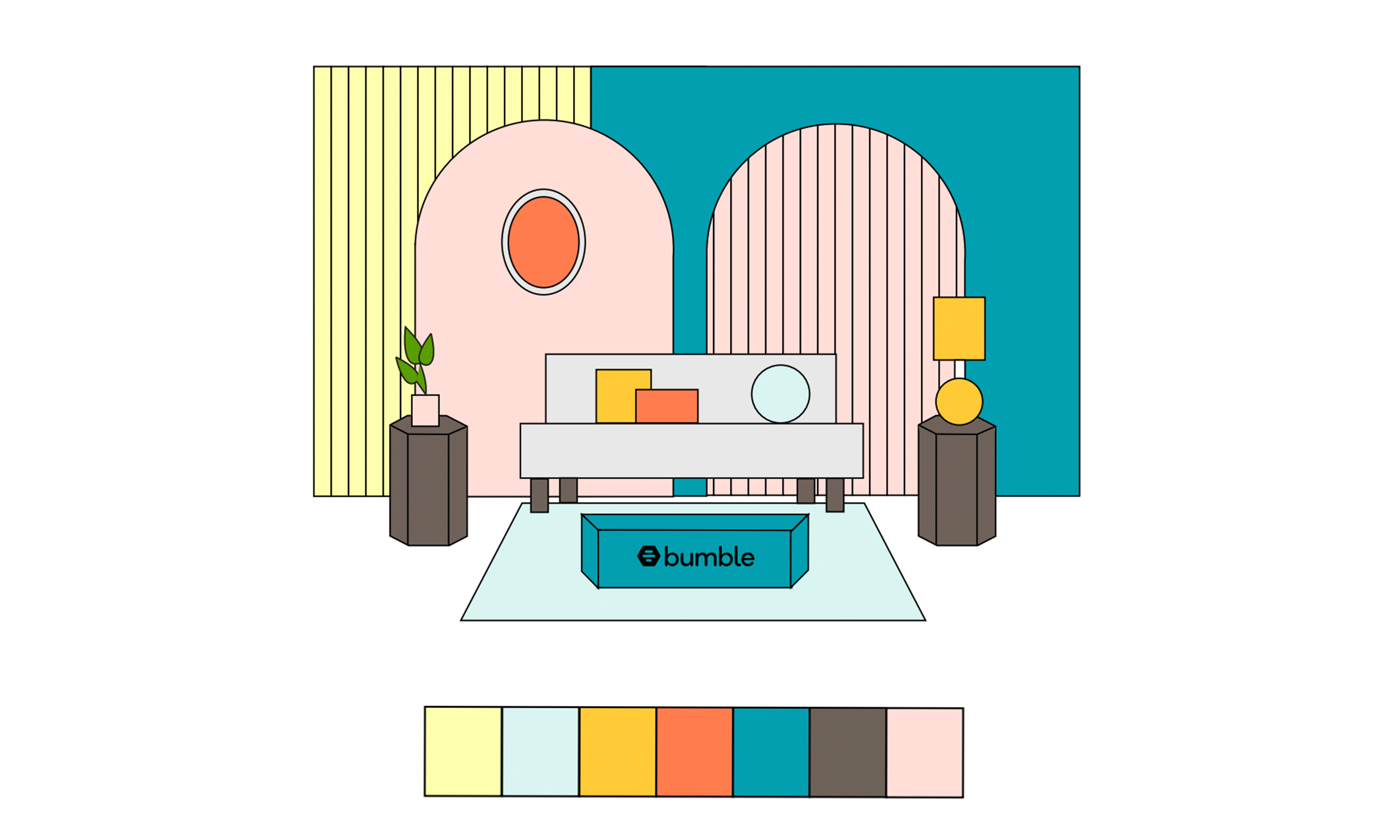 Our design drew inspiration from the sacred after-school living room scene. Guests were invited to snap a pic with their BFF in the cozy set-up. Our intention was to create a installation that was both nostalgic and innovative- weaving together our past and current ideas of friendship.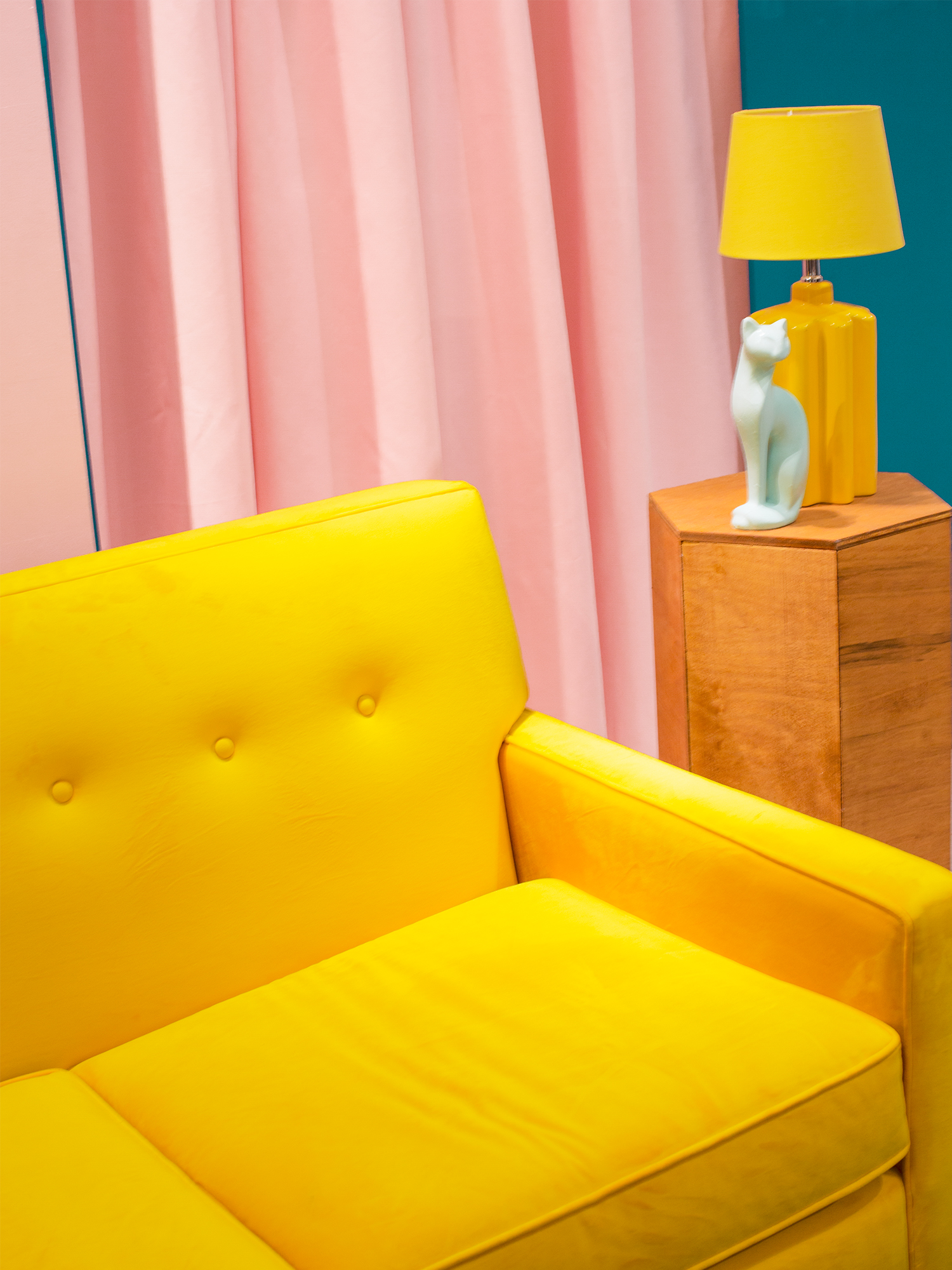 Our material strategy was to create a dynamic and highly textural scene. The back wall alone was made up of four different materials. Solid MDF layered in front of a corrugated plastic wall, and a hollowed out archway highlighting a pink velvet curtain, worked together to create something harmonious. As we all know, true, lasting friendship have many textures. When viewed in isolation these "textures" may seem they like won't work together but in actuality they allow each other to shine when paired together <3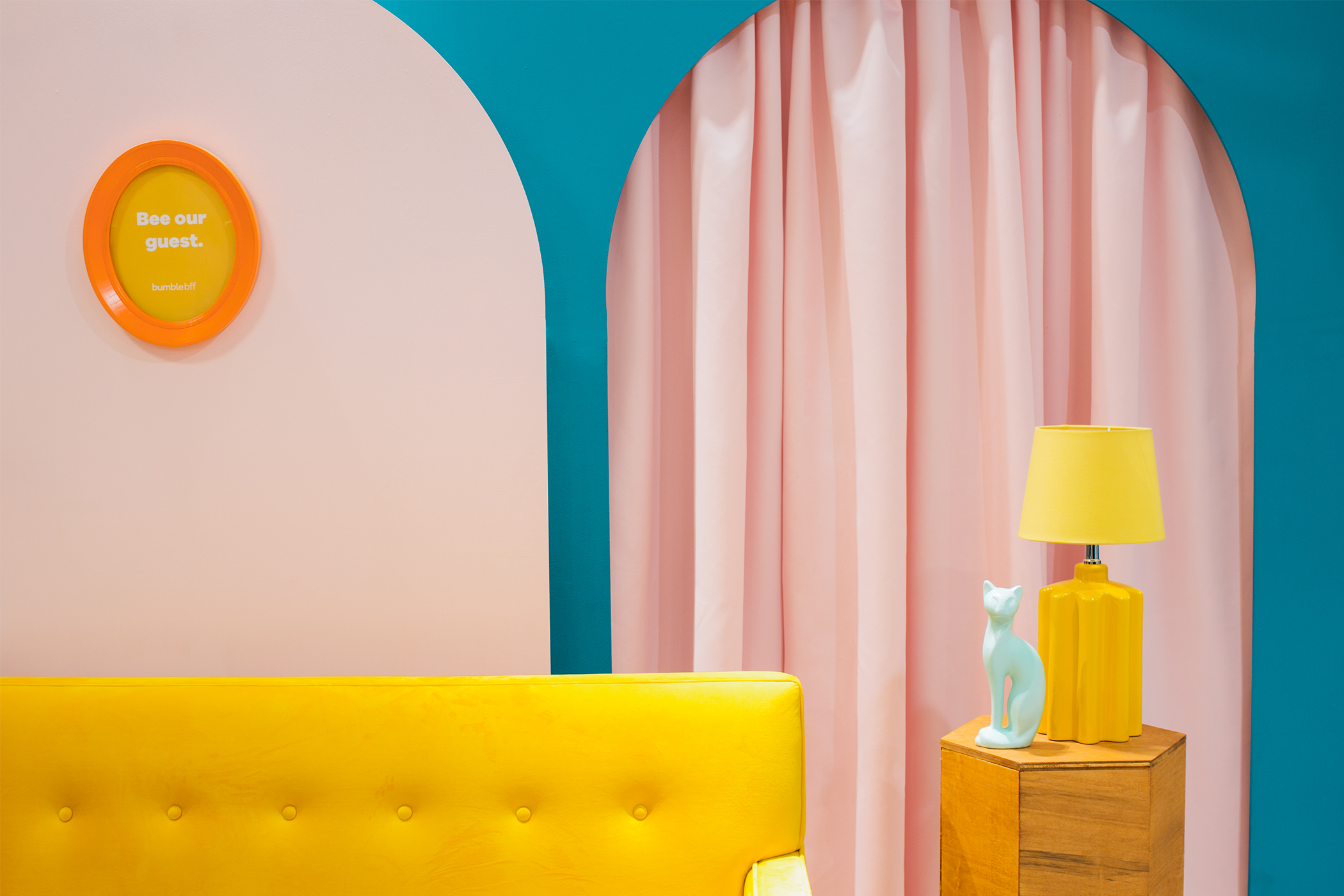 Thanks to the Bumble Canada team for another highlight project! I think this is the beginning of a beautiful friendship LOL