I Made Some Public Art With My Friends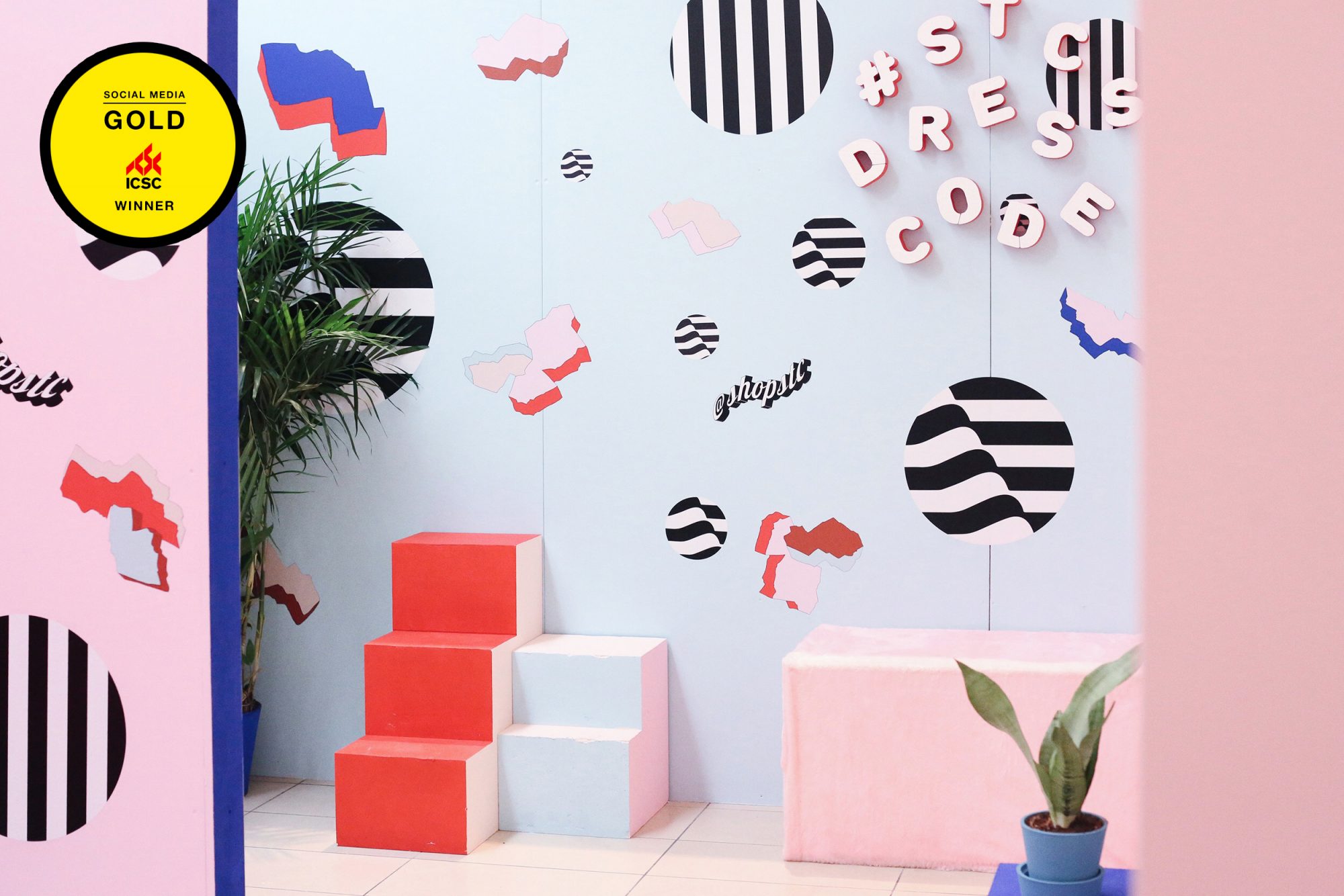 What happens when you get a 2D designer to design a 3D space? To be honest, a lot of things. Mostly tears. But I lived to tell the tale, and now you can experience my efforts IRL!
The Zara Selfie Station, created for Scarborough Town Centre, was awarded with a gold medal in the social media category in the prestigious ICSC Canadian awards.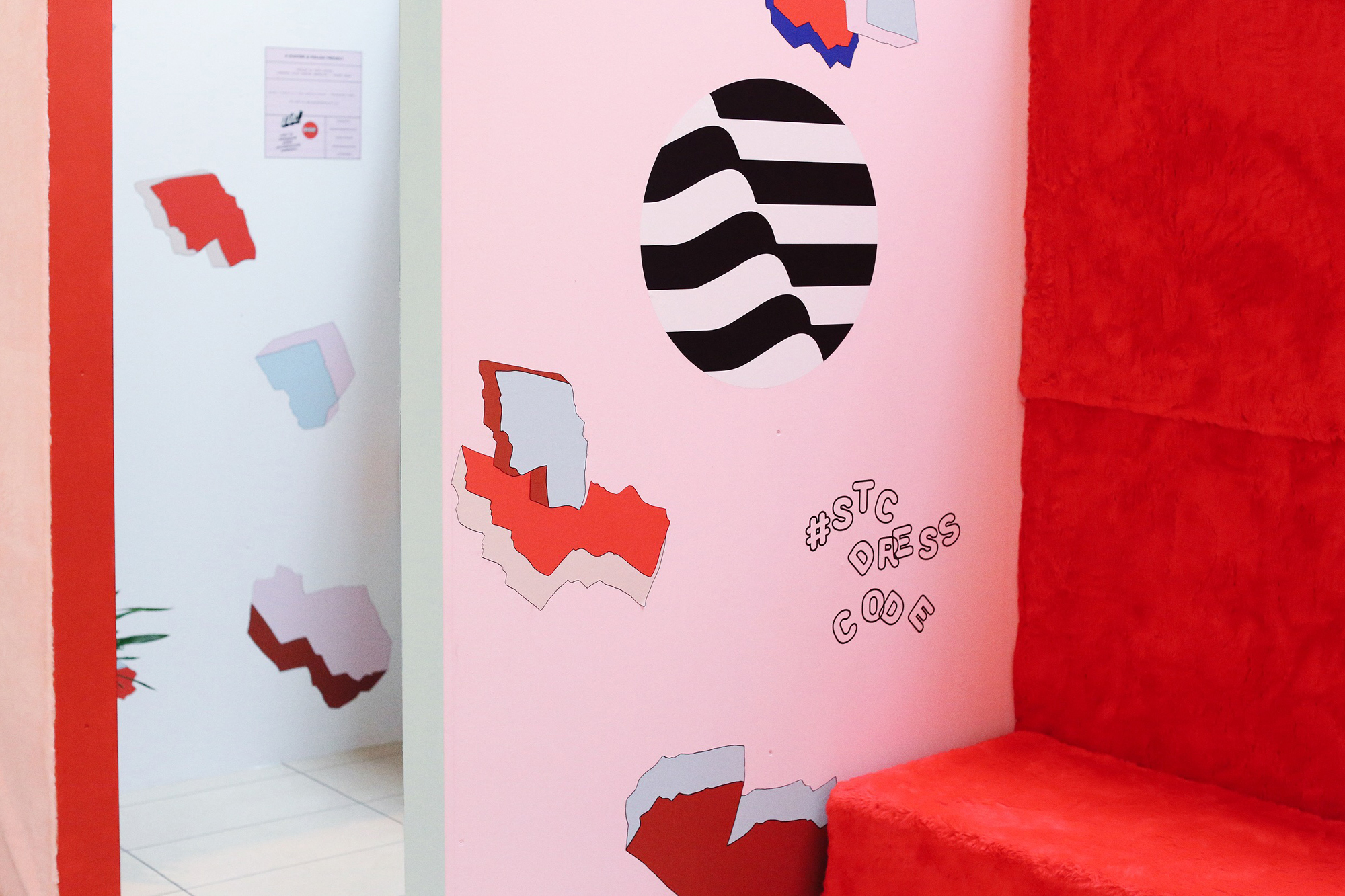 I met Trevor Wheatley during the sweltering hot summer of 2014. New to "city life" (and the slew of independent young creatives that came with it), I took a quick interest to his work. Playing with scale, language, and unconventional materials, Trevor's portfolio elicited second (and then third/forth/fifth) looks. While it's been more than 1.5 years since we first met, he has continued to build a body of work that doesn't leave me much reason to not keep looking.
Trevor's collaborator, Cosmo Dean, is a crucial part of their operation. I first met Cosmo on-site for the first project that Trevor I worked on together – the infamous "SQUAD" sculpture. Trevor had just shattered a mirror (which was traumatizing at the time but useful in the case of future projects), and Cosmo was waiting by the car. I remember thinking that Cosmo was really tall (because he towers a literal foot over me), but I've grown to recognize that his large repertoire of knowledge is just as remarkable as his presence. Ever-dedicated to creating beautiful objects, his impeccable craftsmanship constantly impresses me.
Marking our third collaboration, this installation was essentially the product of my general adversity to sticking to what I would otherwise define as "safe". Beyond spending most of my days with Trevor posted up at the coffee shop, I didn't ask him and Cosmo to help me out of obligation/necessity – but rather, because I couldn't imagine working on such a labour-intensive project with anyone else. Even though I am interested in building large structures and drywalling walls(???), I know where my strengths lay – and at this point, they're not there.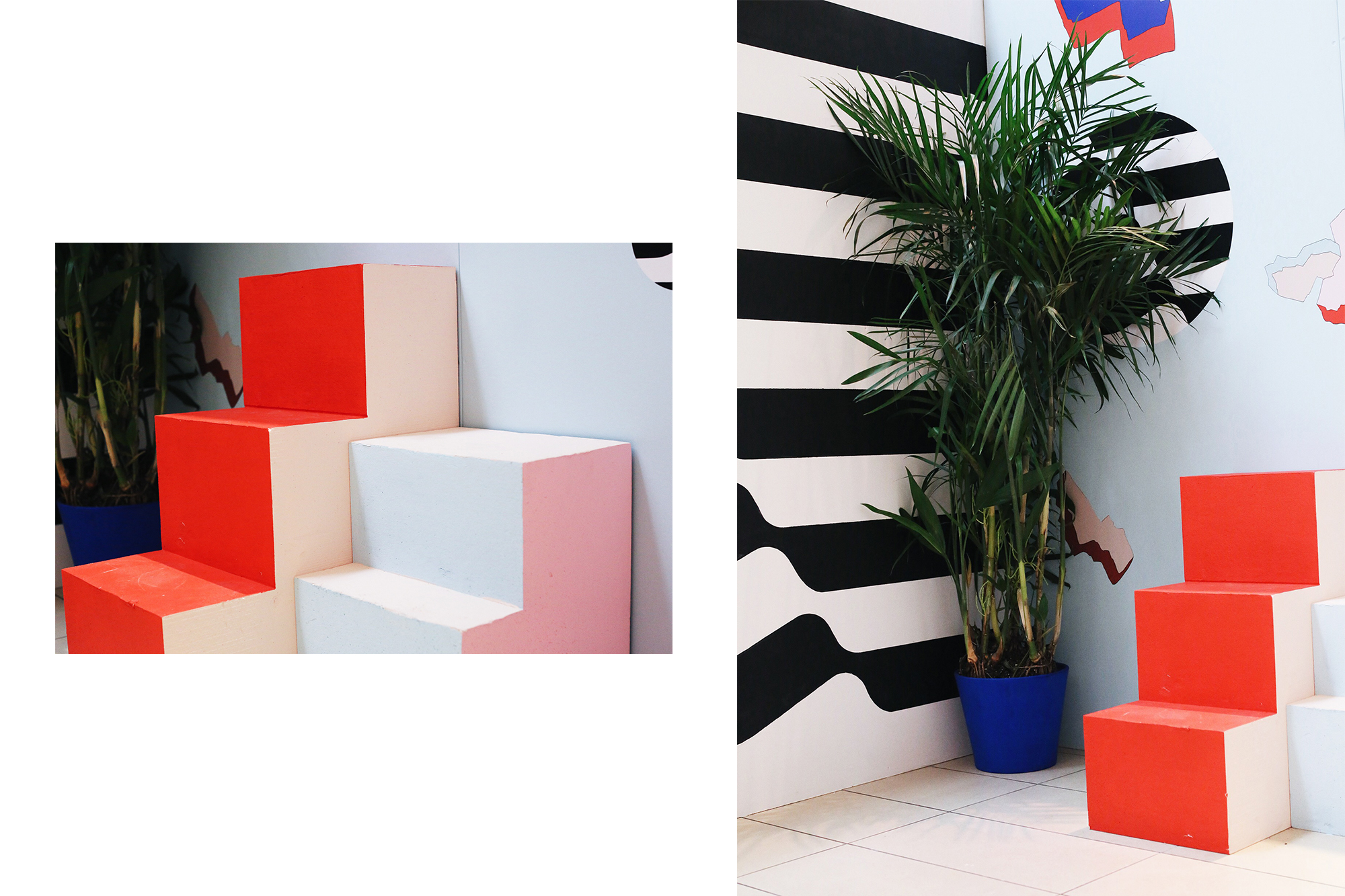 On one of our 15 hour days, Trevor asked me what the project would look like if they him and Cosmo weren't in the picture. I said something along the lines of "Um, I'm not sure – maybe digital projections" and he kind of scoffed, because we both recognize that that's a surefire way for a digital designer to create an "experience".
That said, I think any creative person has kind of conditioned themselves to think that defining what they "do" is a normal/okay/important thing. It's easy to chose an identity based off what you went to school for, but I've come to realize that said identity doesn't have to be absolute. While I went to school for graphic design, I do not not consider myself to be a "graphic designer". Yes, I know how to use the programs (for the most part), and yes, I do spend the greater portion of my days hovered over my computer, however, my fine arts background and entrepreneural spirit have the tendency to out-rule the latter.
When I consider all the hurdles I had to get through to net-out on this this project, I can only really consider myself to be 2D thinker trying to think in 3D.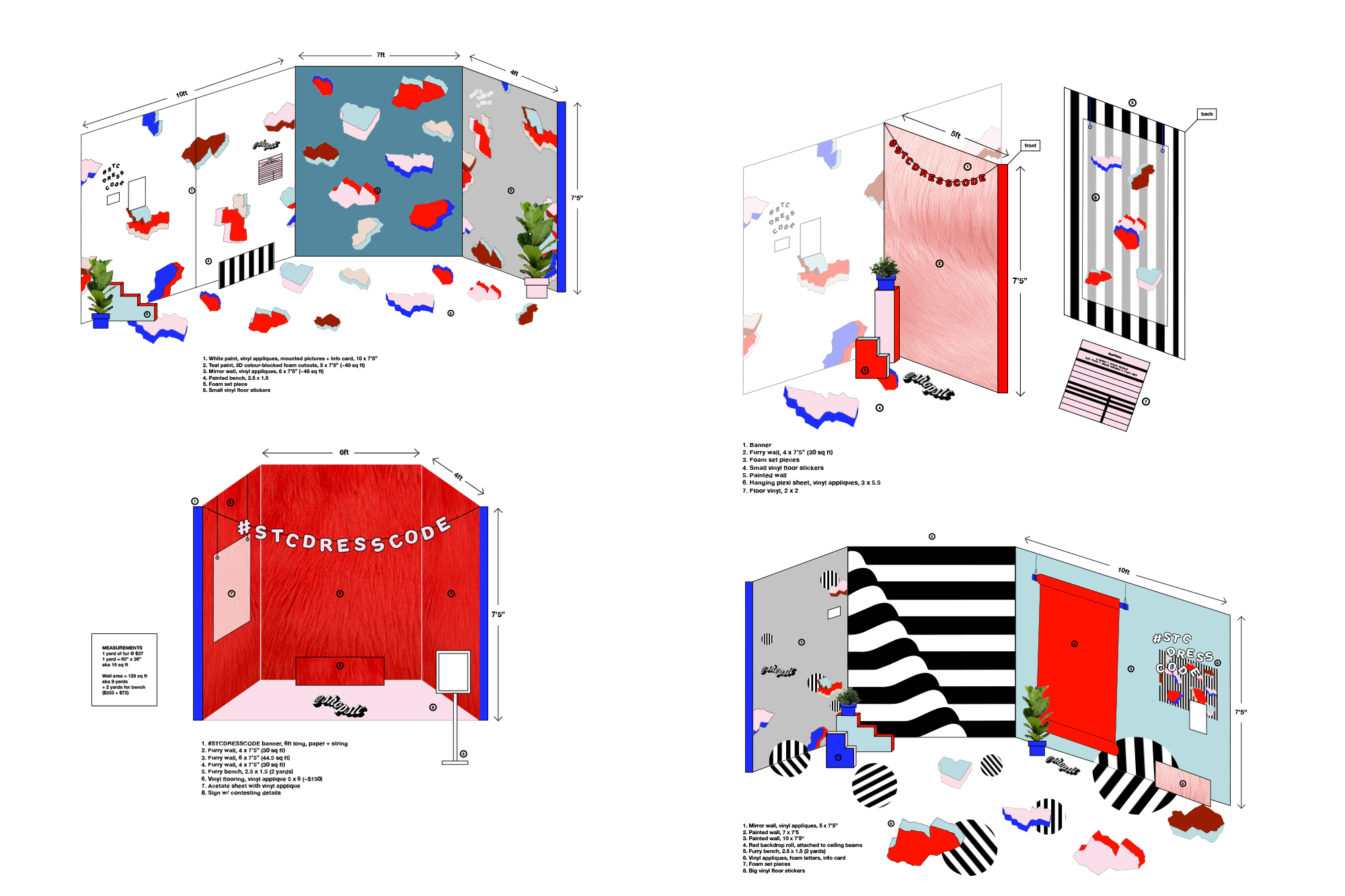 Scarborough Town Centre has always been receptive of all my out-of-the-box ideas, but this project was definitely next-level. I'm always down for working with marketing teams with progressive mindsets, and while this project has pretty much been my priority for the past month, I know that activations such as these are always big question marks until they're put in action.
Alongside Trevor and Cosmo, I was able to turn digital mock-ups and pen-to-paper ideas into something tangible. The 200 sq ft installation was ultimately created to celebrate the opening of the largest Zara store in the east GTA, but to me, it is a manifestation of our generation's penchant for content creation and documentation.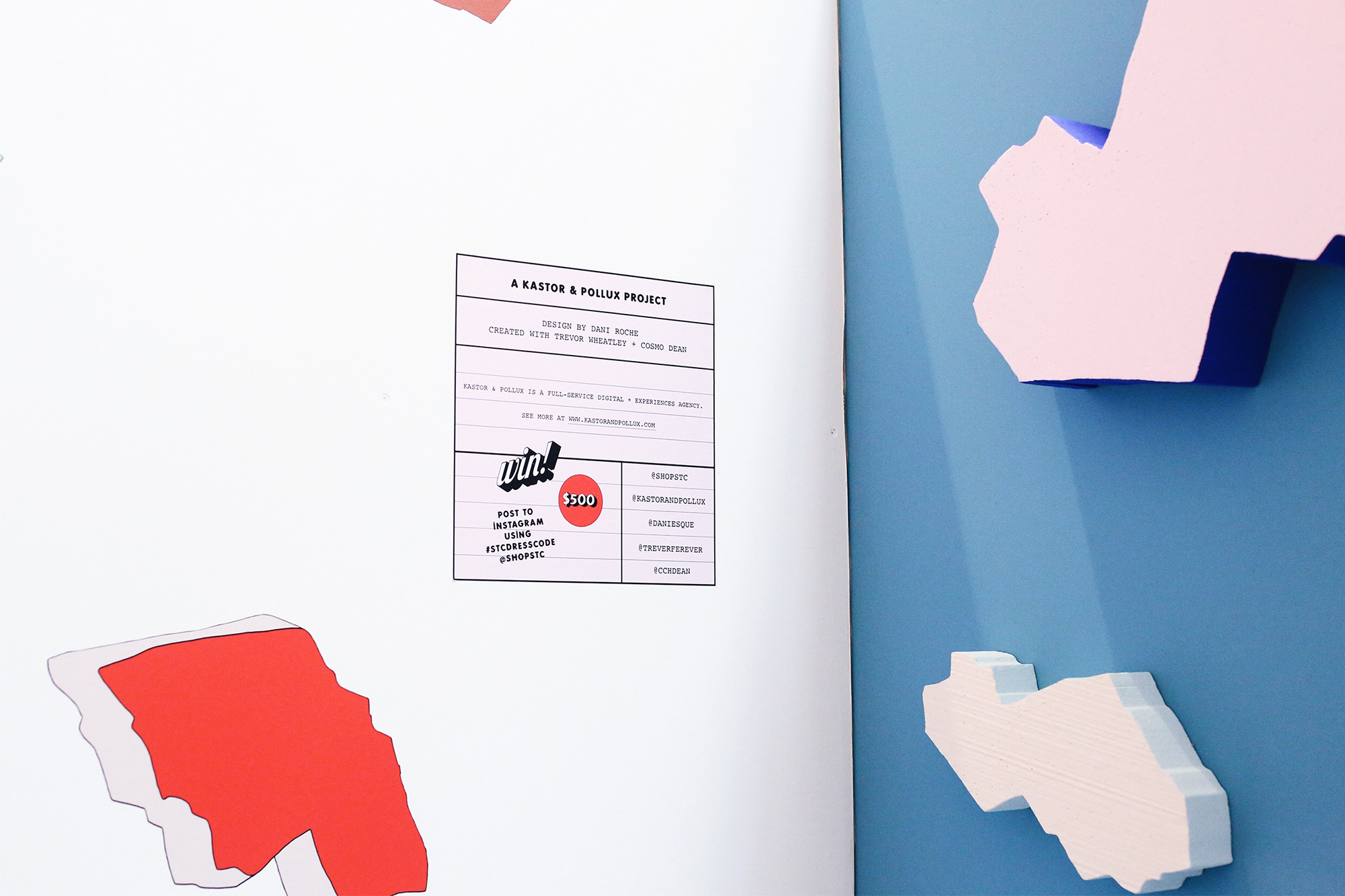 I've always been interested in public art – and the opportunity to execute this project in an unconventional space has been a truly fascinating experience. I wanted to create a visually stimulating space that would garner organic traffic as well as traffic via digital platforms – ultimately blurring the lines between digital and IRL experiences. While we're only a day in, I believe I succeeded.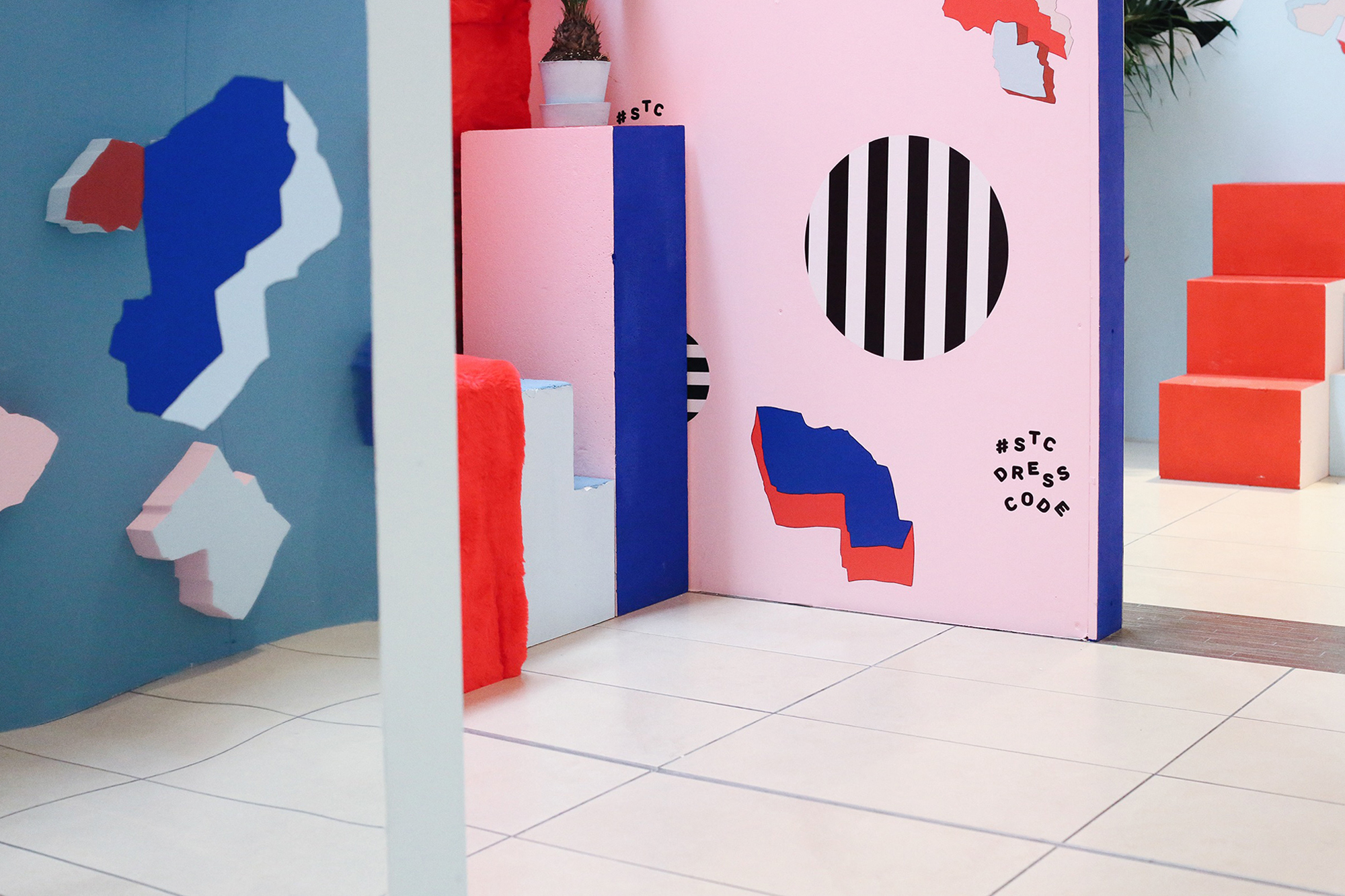 Treated as a "selfie station", the space itself amasses four different "rooms". I designed each space (and the installation as a whole) with the intention of providing its engagers with a multitude of photo opportunities. Featuring hand-painted props alongside unconventional materials such as faux fur and octolux, the 20 x 10ft installation is truly a spectacle.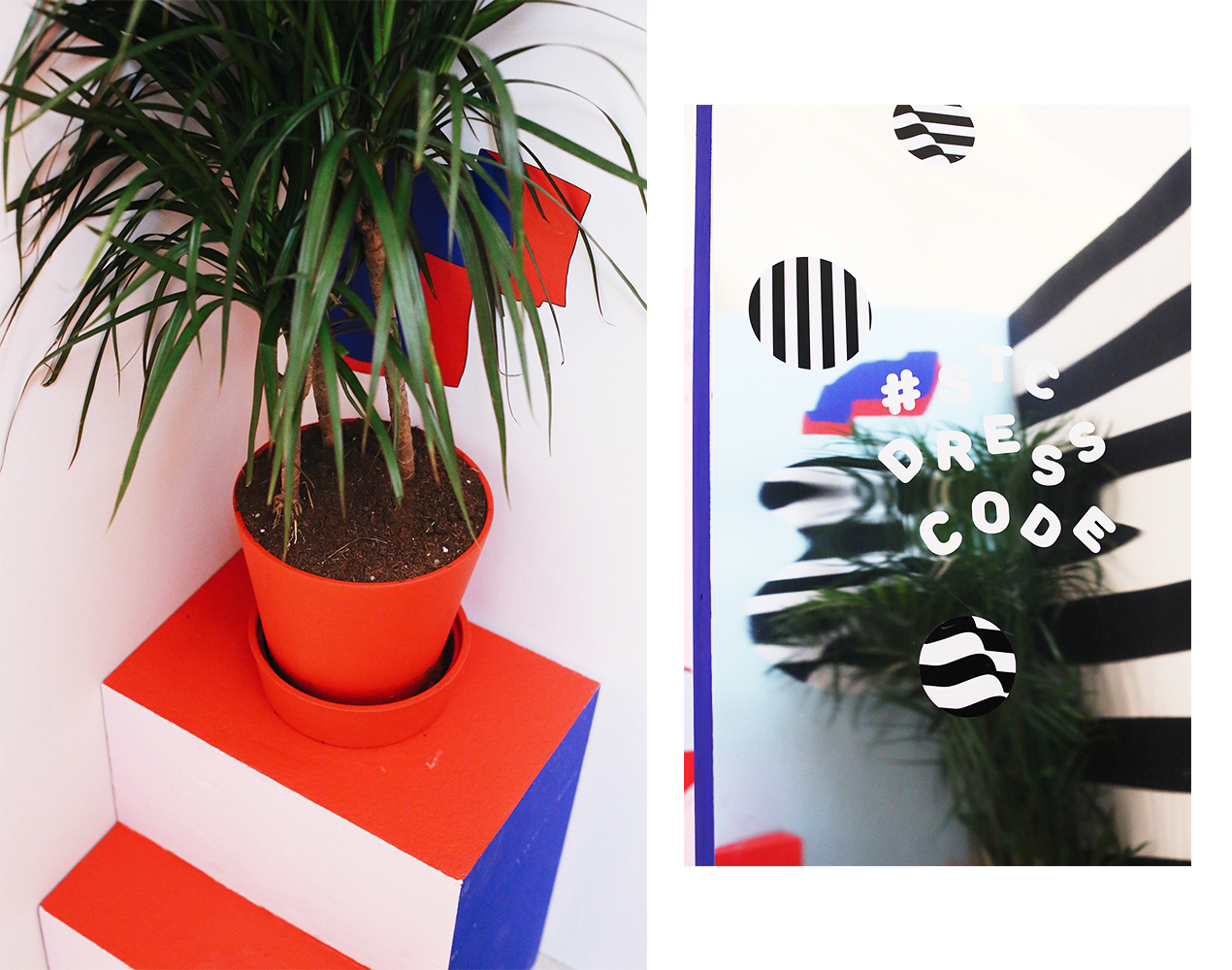 Shoutouts to Scarborough Town Centre for holding it down. You can view our installation from today until the mall closes on Saturday, March 26. It's located on the upper level in front of Zara, by HBC.

If you take pictures, share them on Instagram with the hashtag #STCDRESSCODE for a chance to win a $500 Zara gift card!