Sole Academy: An Installation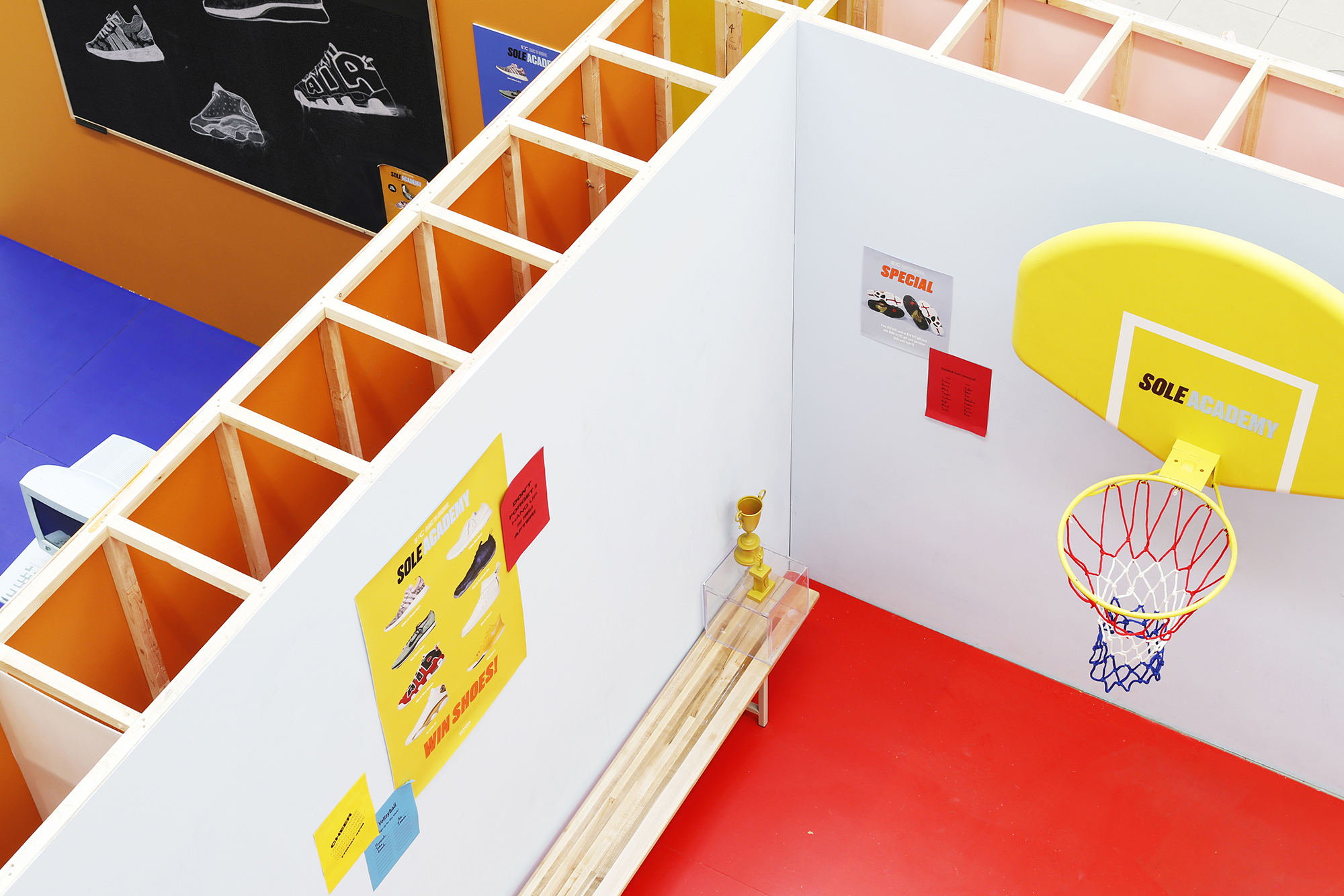 How many U-Haul truck rentals does it take to prepare and install a 400 sq ft public art installation?
To celebrate the most wonderful time of the year (and a roster of wonderful shoe stores), Kastor & Pollux teamed up with Scarborough Town Centre to ideate and design a 400sq ft installation for the mall's centre court.

The installation, titled SOLE ACADEMY, was public for 10 days – generating nearly 800k impressions across social media, and over 200 organic posts. Designed to emulate 4 different "classrooms", Kastor & Pollux's Toronto studio acted as prop house for a month, housing anything from vintage school desks to lockers to benches to a 20lb arched basketball net. I often get asked about what Kastor & Pollux actually does, and beyond the obvious answer of "design, strategy, events, photography", I've started tacking on "prop sourcing/hoarding" as well.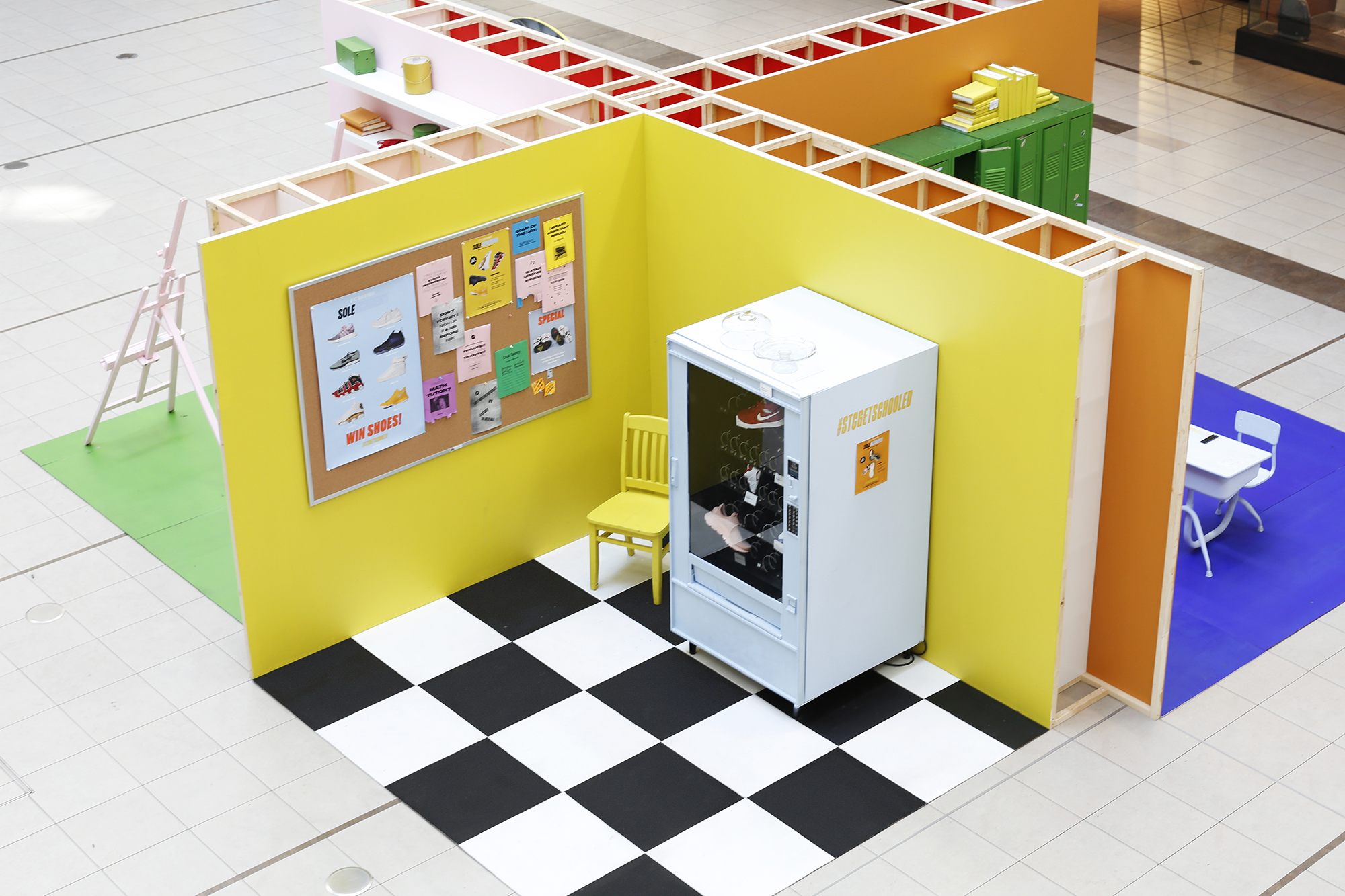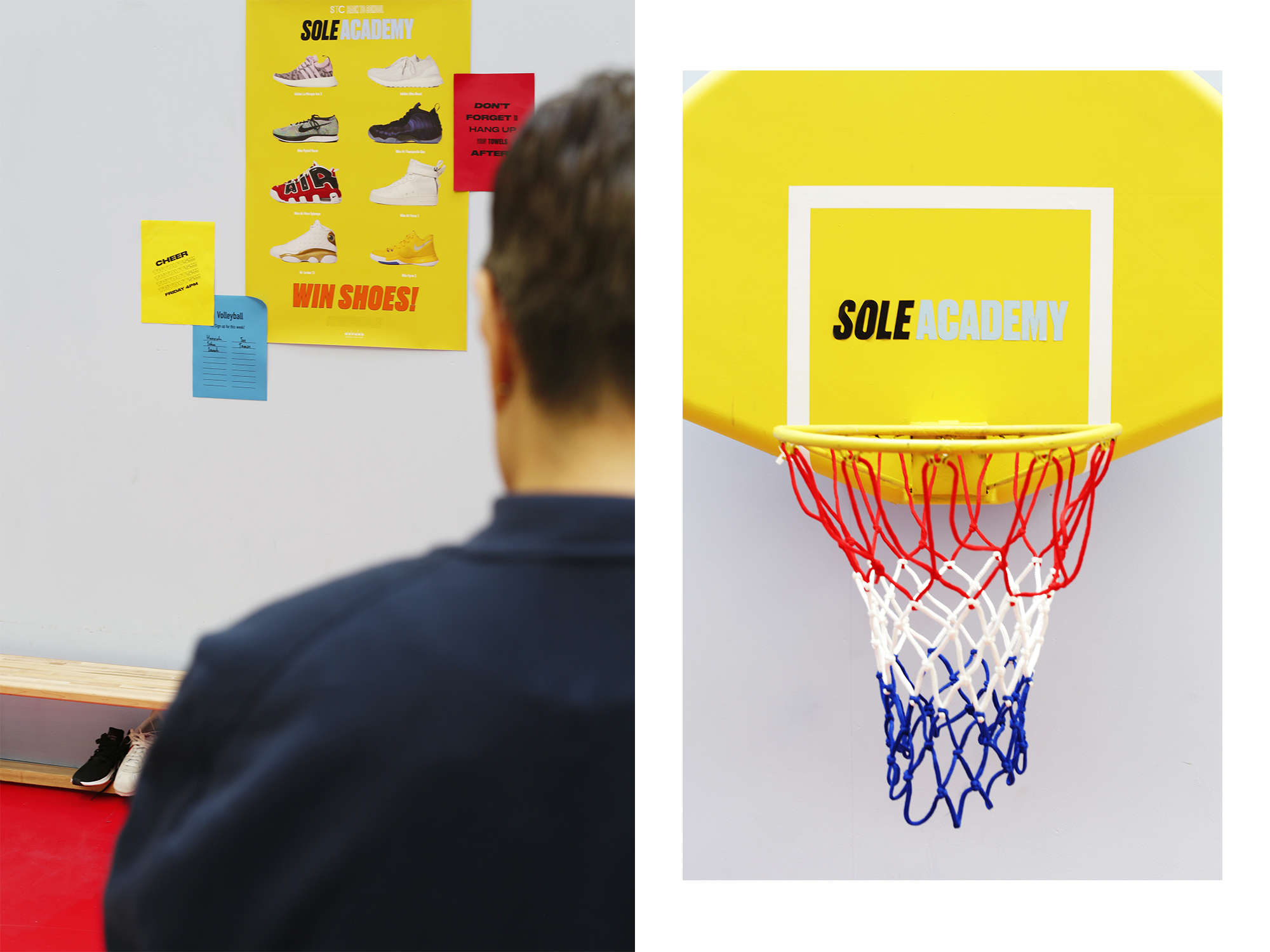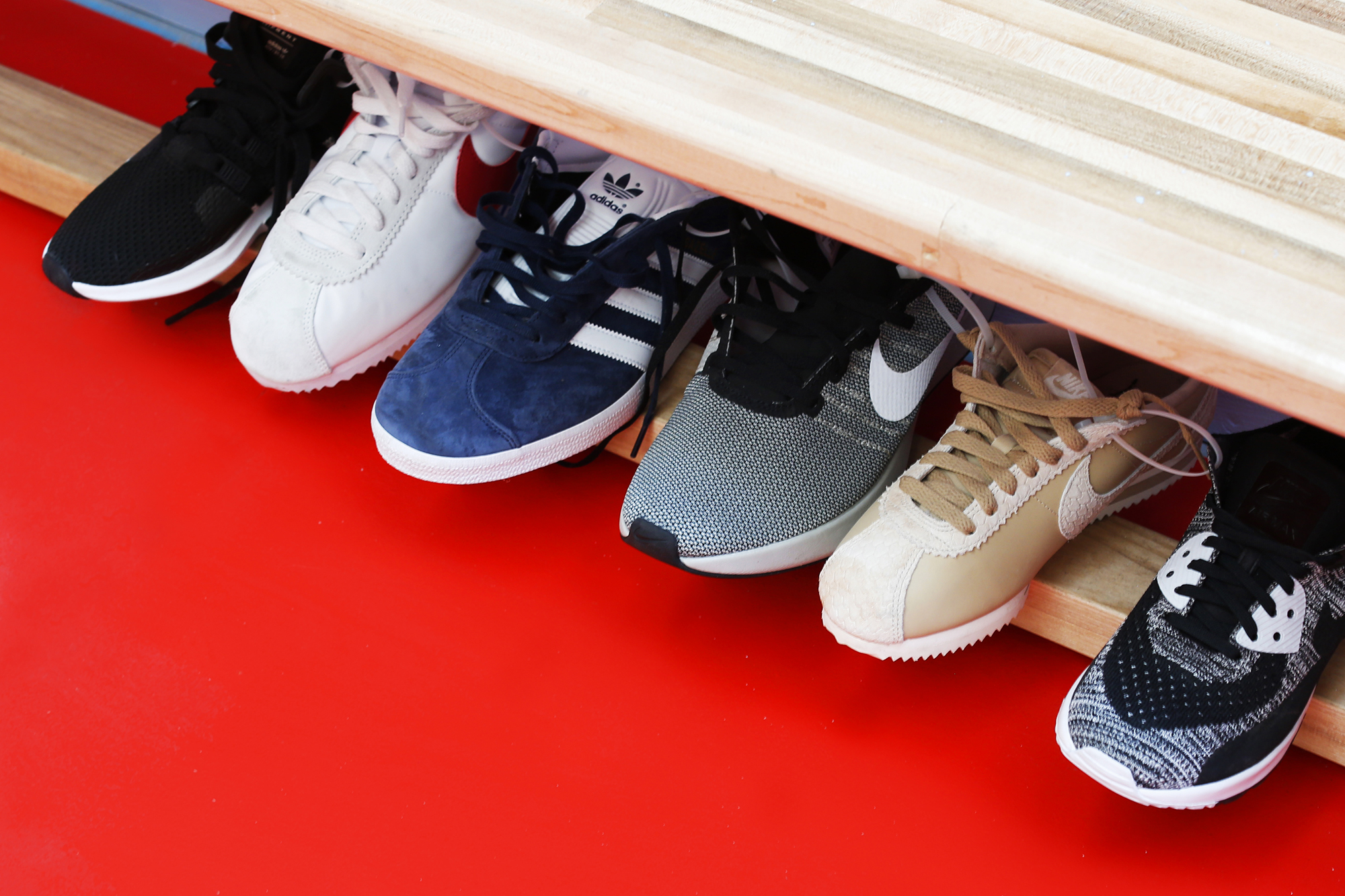 After two weeks of painting many large-scale objects, the K&P team finally installed Sole Academy.
ART ROOM
From blind contour drawings to hyper-realistic sketches of the season's freshest kicks (lol), Sole Academy's art room "schooled" audiences on where sneakers and art intersected – pastel pink easels to a collection of K&P's favourite props (wooden hands and bust statues) included.

HOMEROOM
True to K&P form, homeroom exercised some A+ colour theory – recreating a 90s classroom (perfect for mid-day naps). In the lockers was a collection of some sweet kicks from Adidas and Nike, and on the chalkboard was some A+ chalkboard art 😉

GYM
I don't know much about sports but I do know that everyone loves some spray painted basketballs (am I right lol??) The gym room was also home to some programming – including lectures by our friend Anna Bediones!

CAFETERIA
Supported by STC's wonderful TASTE MRKT, the cafeteria featured a 400lb vending machine, Chipotle samples, a checkered floor that I slaved over for 8 hours, and an opportunity to join our fictional cross country team.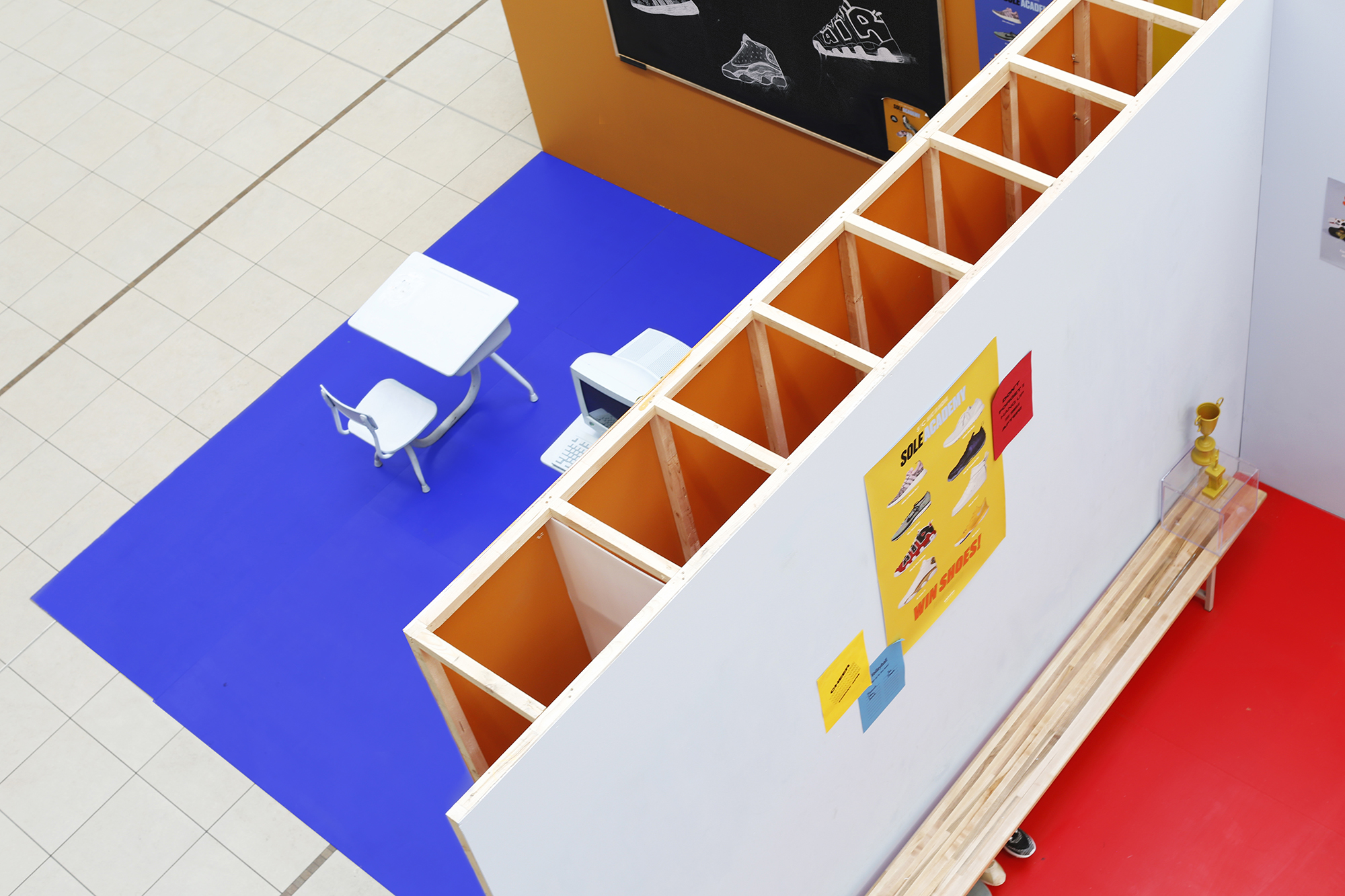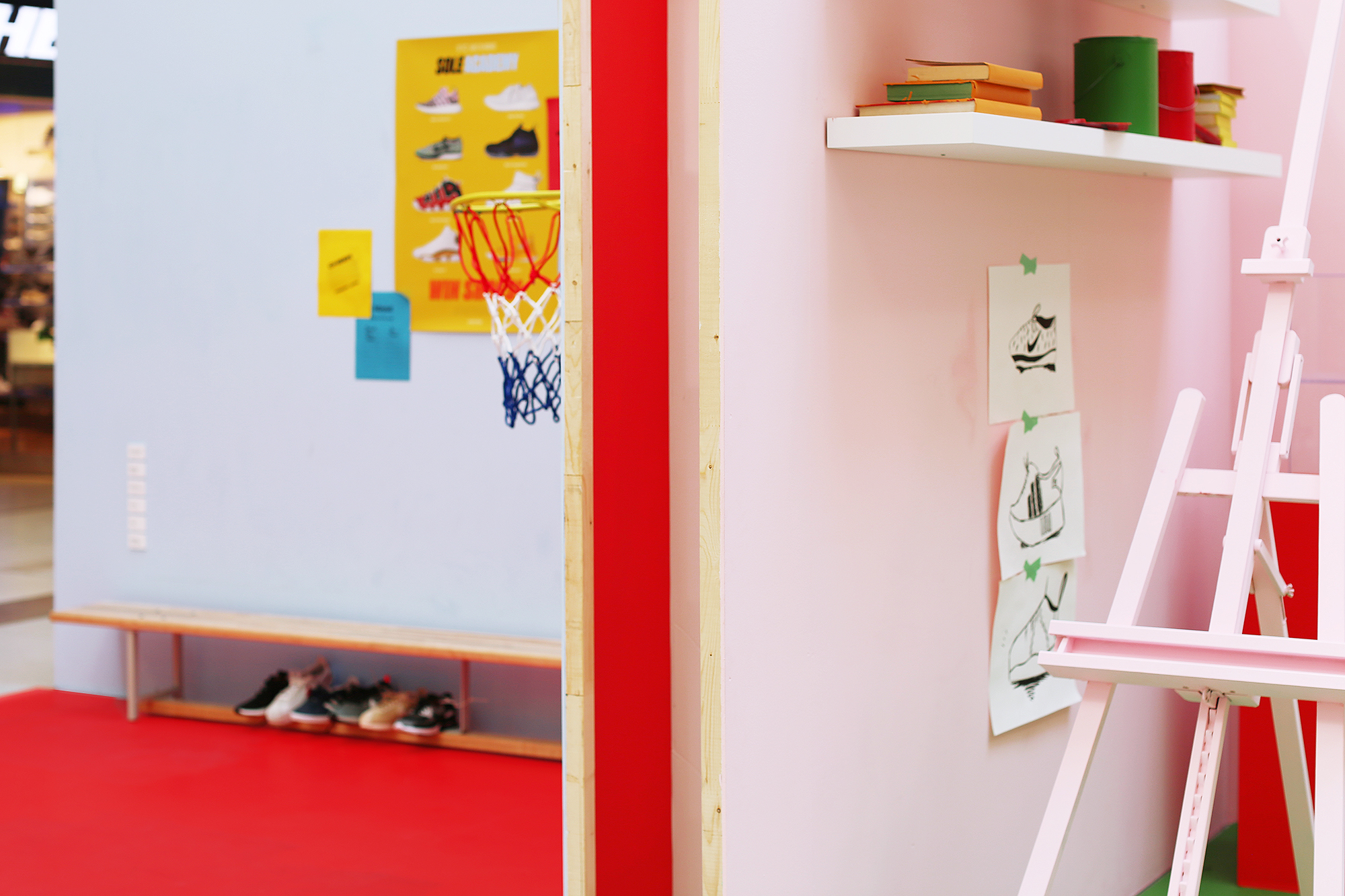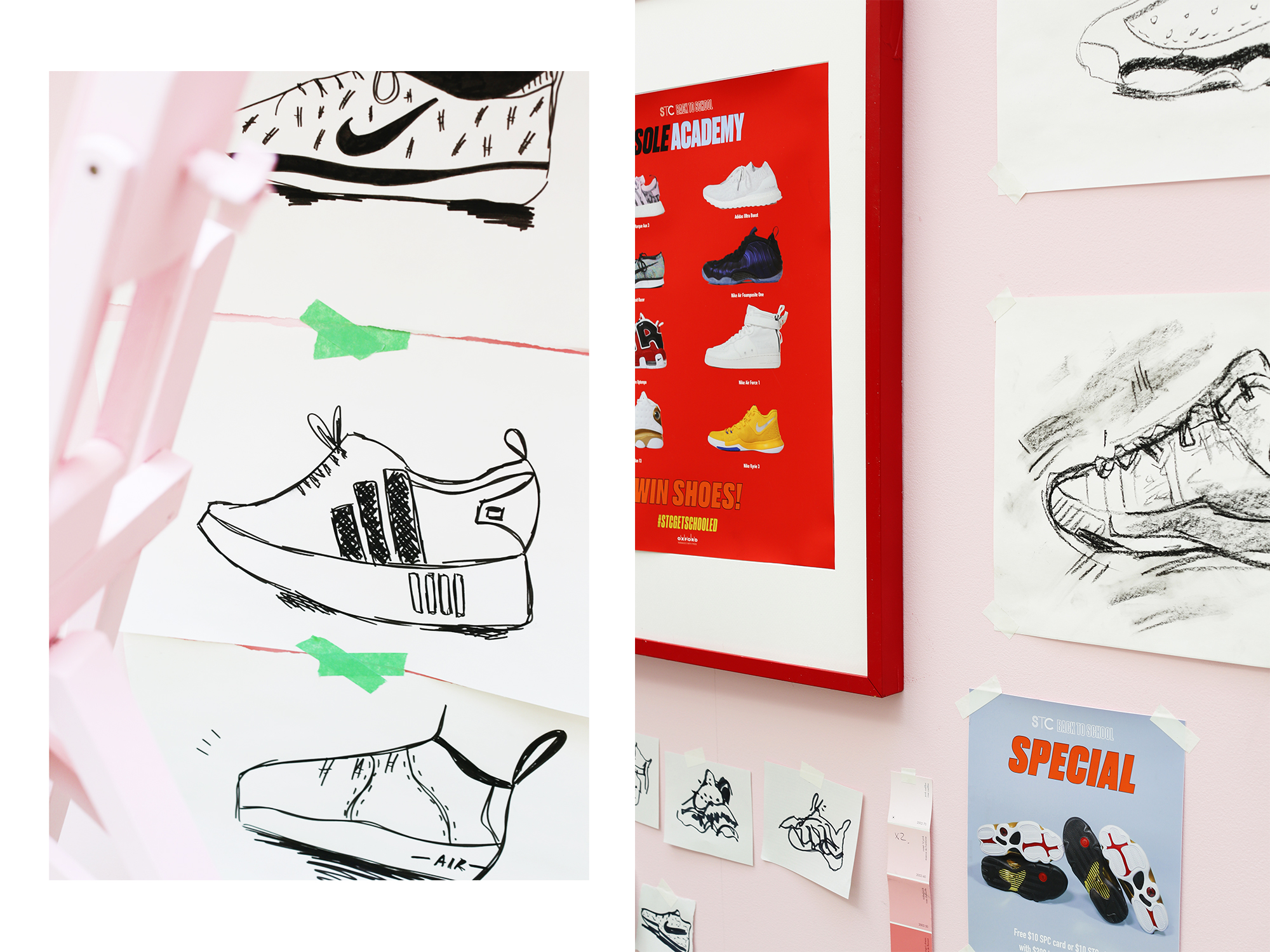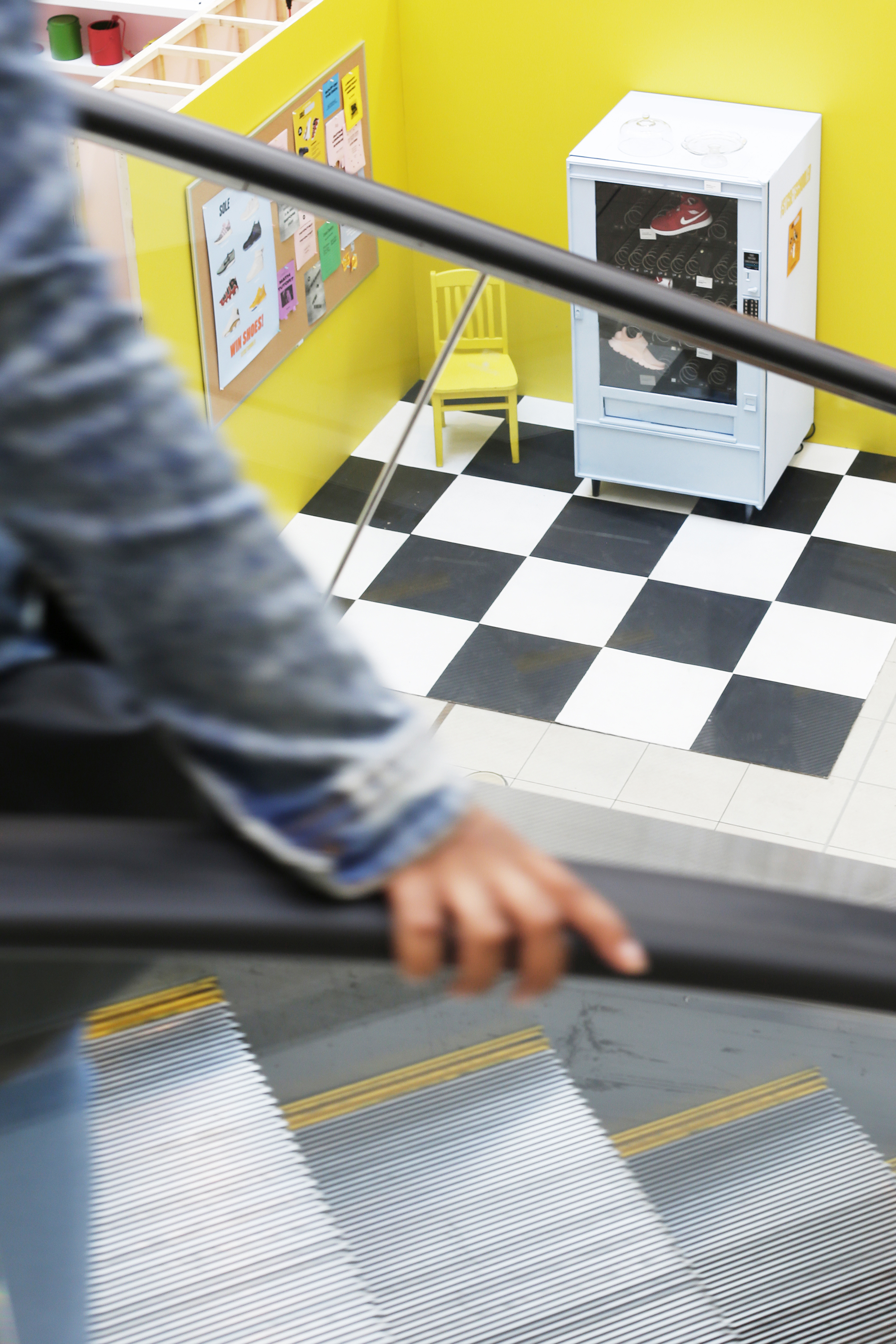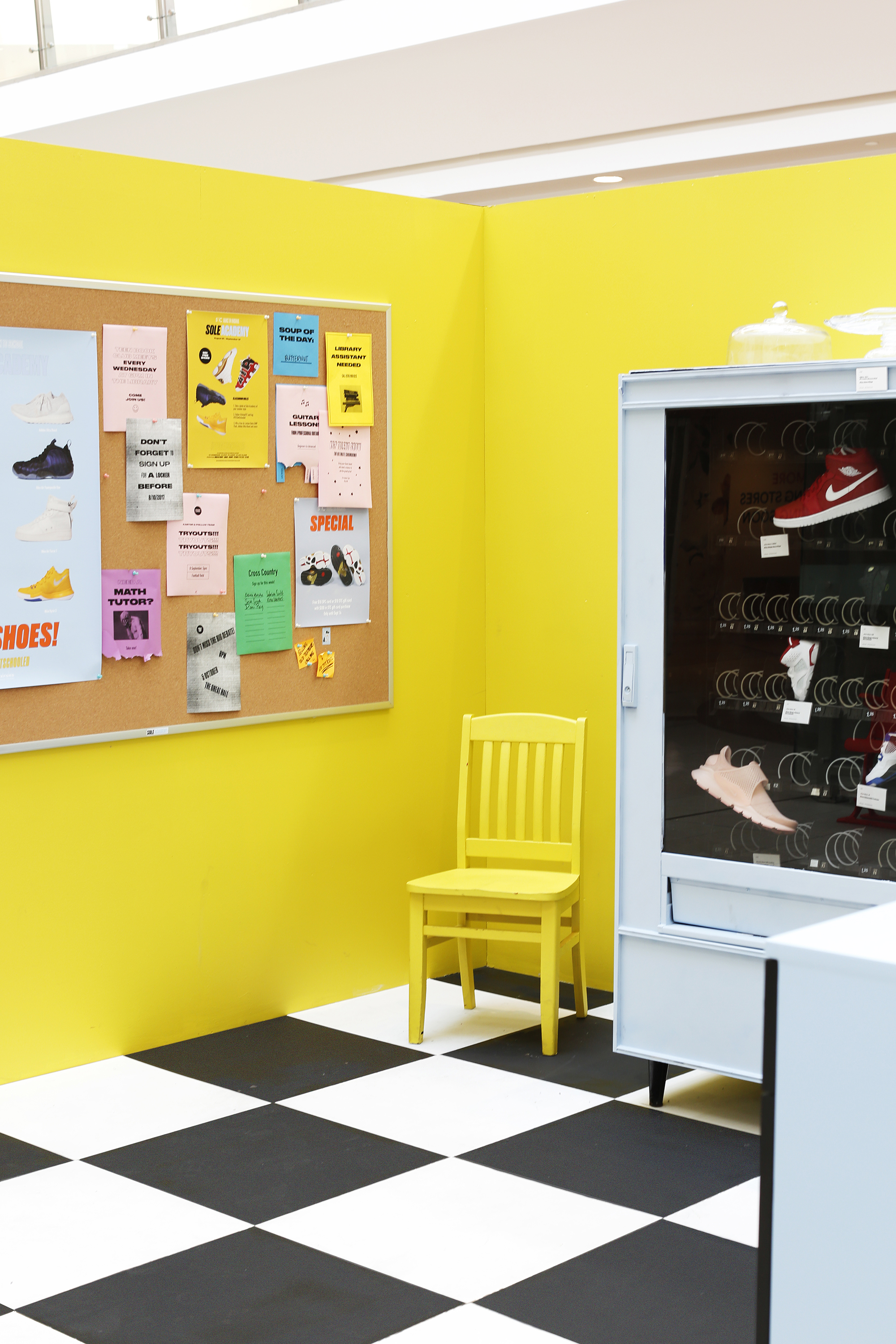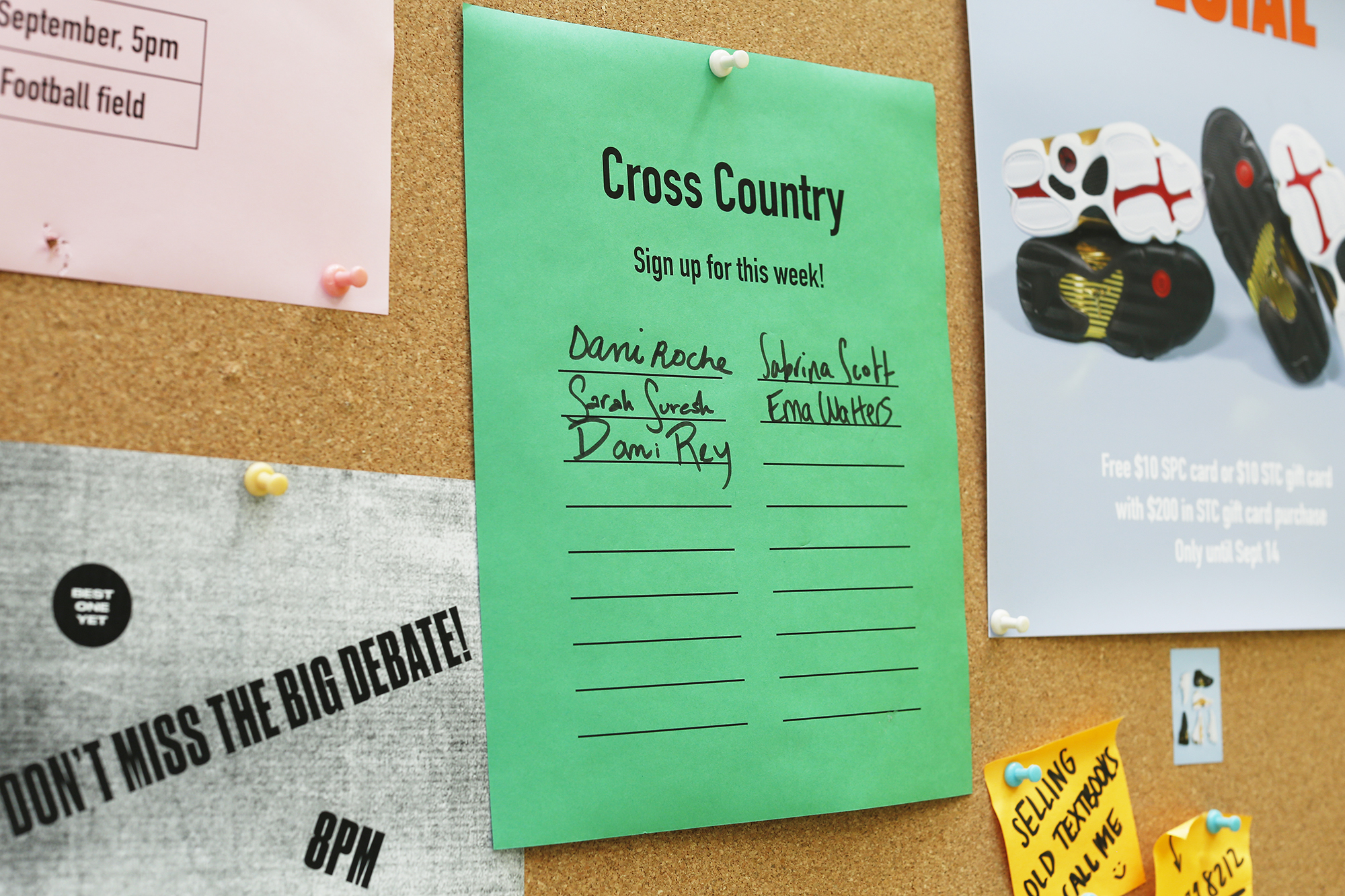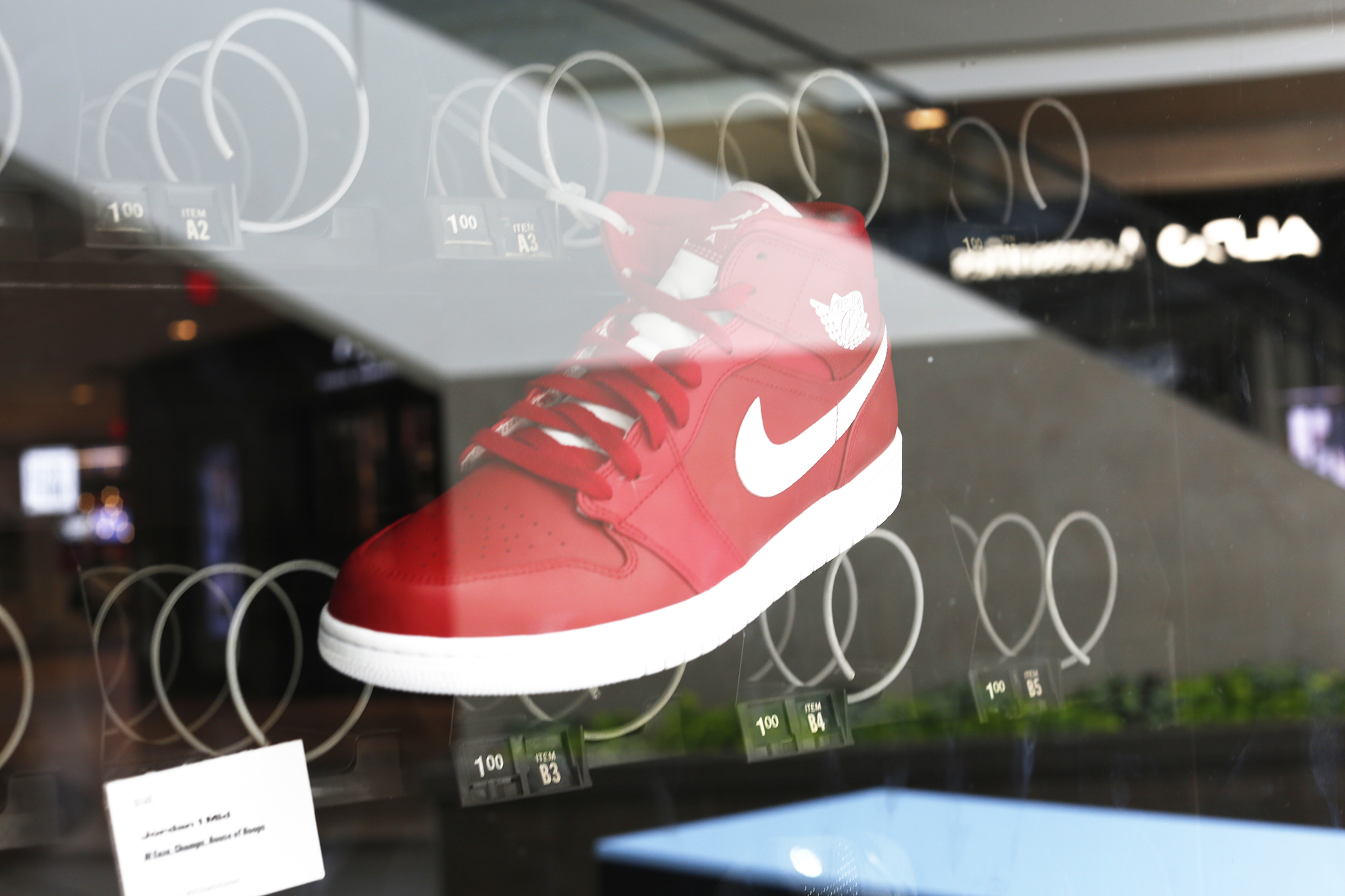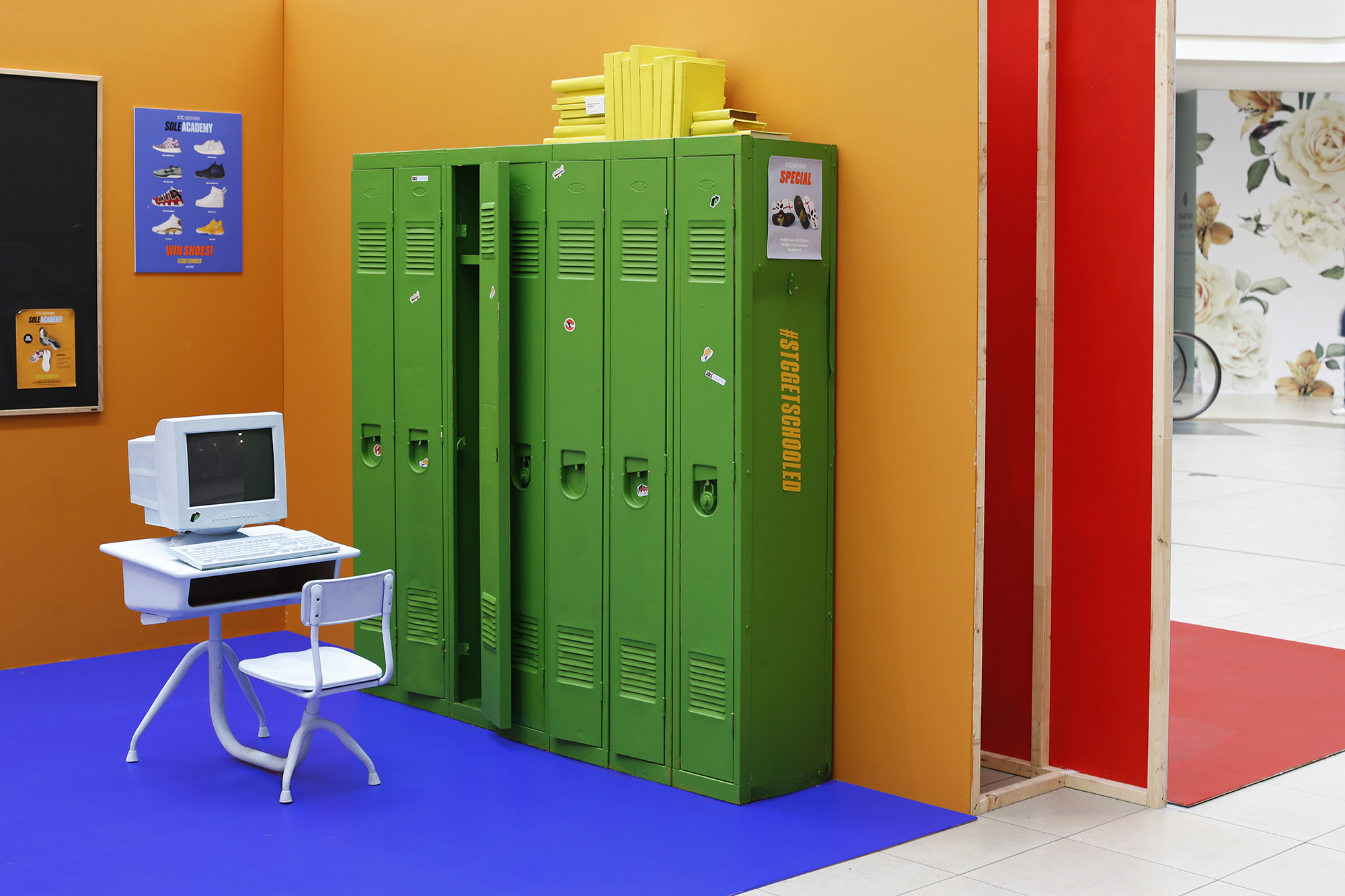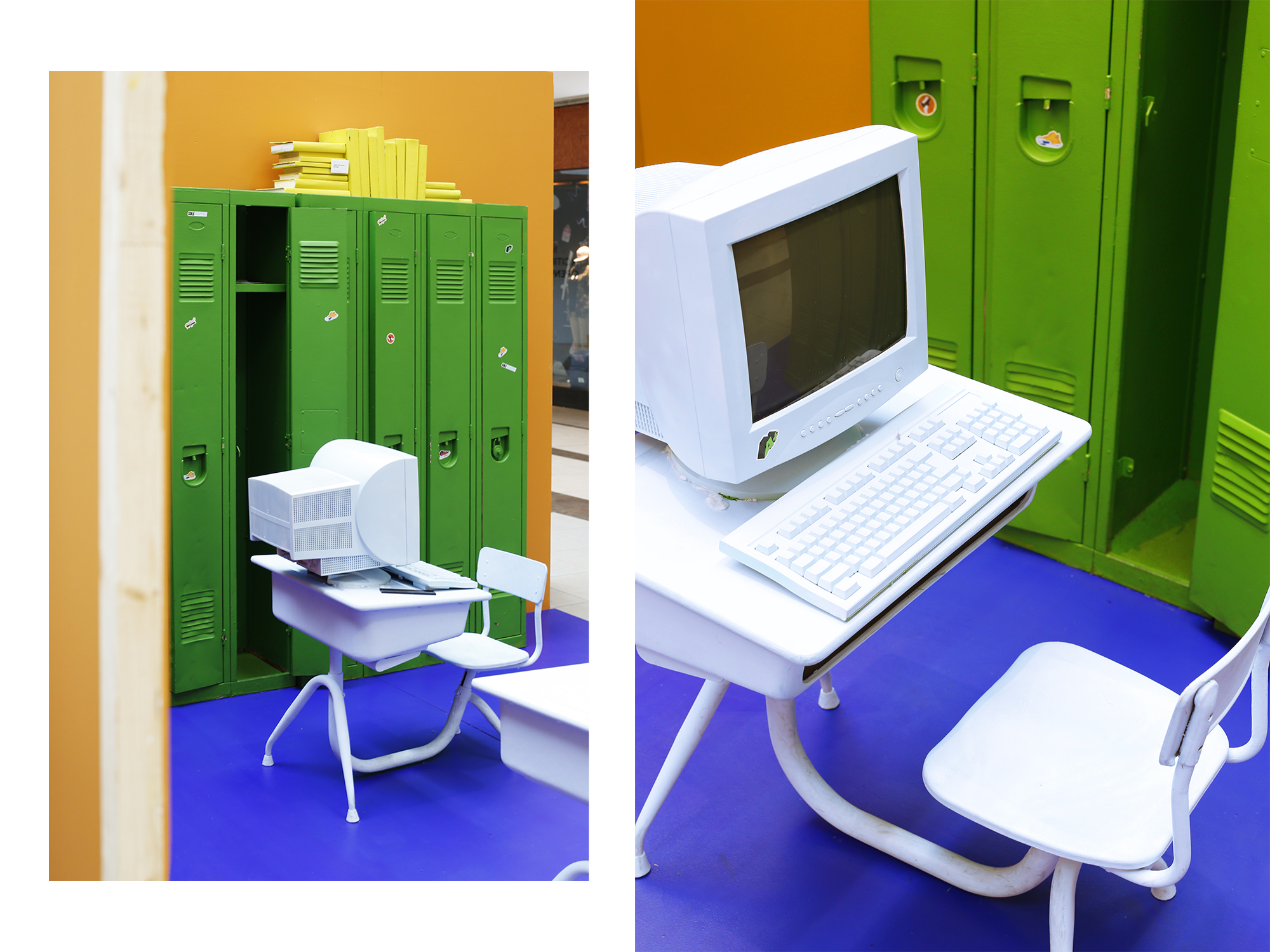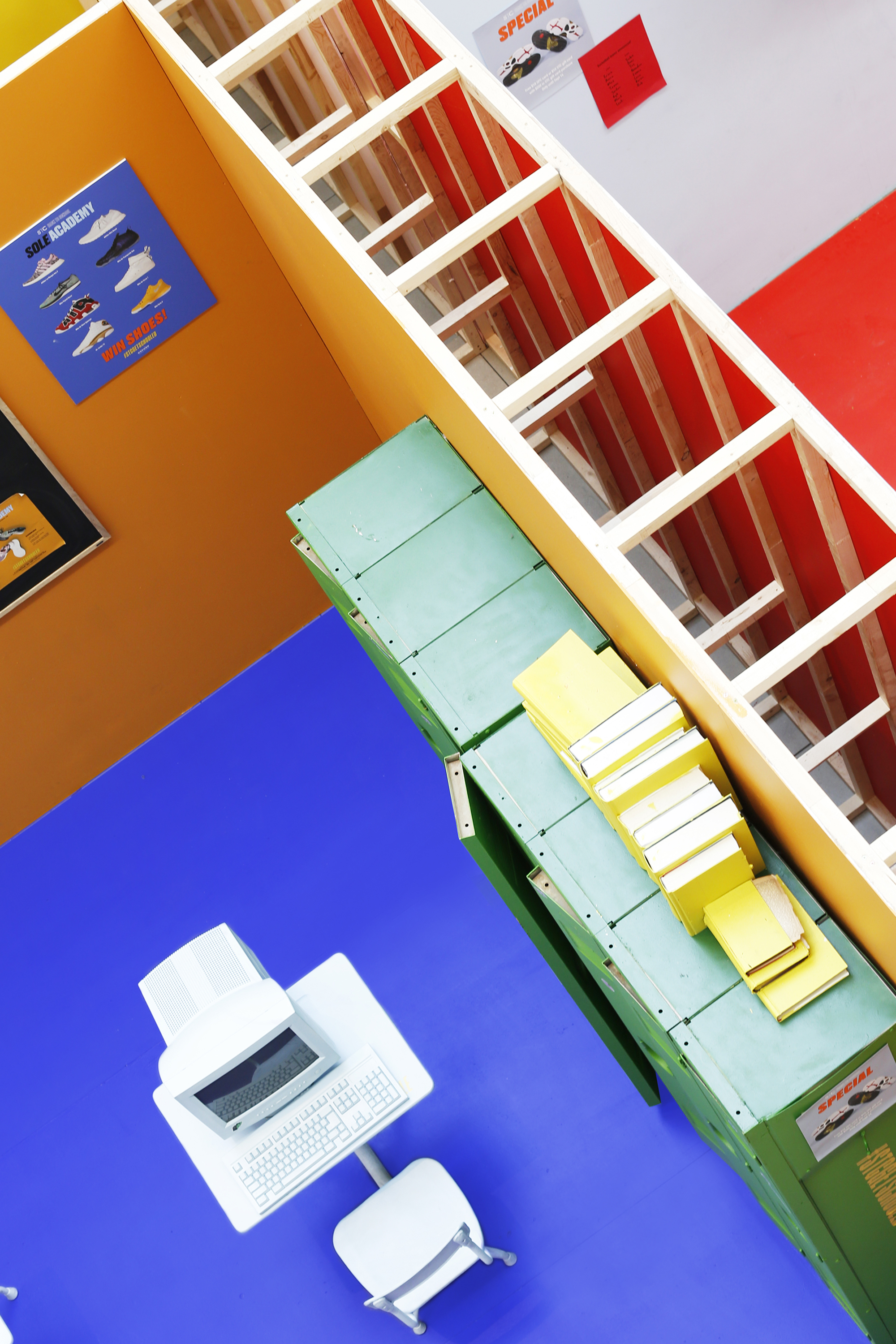 I've said it once and I'll say it again: Team work really does make the dream work.
It's a surreal and disorienting feeling when you finally wrap a project that you've been planning and preparing for months. Temporary installations are fun because production schedules are centred around maximizing efficiency on a nimble budget (and I love a challenge). However, because they inevitably come to an end, it's hard not to feel like a little part of you dies when you've got to tear it down. While the intensity of something so large-scale is draining and stressful, I've begun to see projects like these as team building exercises: nothing really says "I love you" like being in a windowless and ventilation store for a week straight with some of your best friends and 20 cans of spray paint.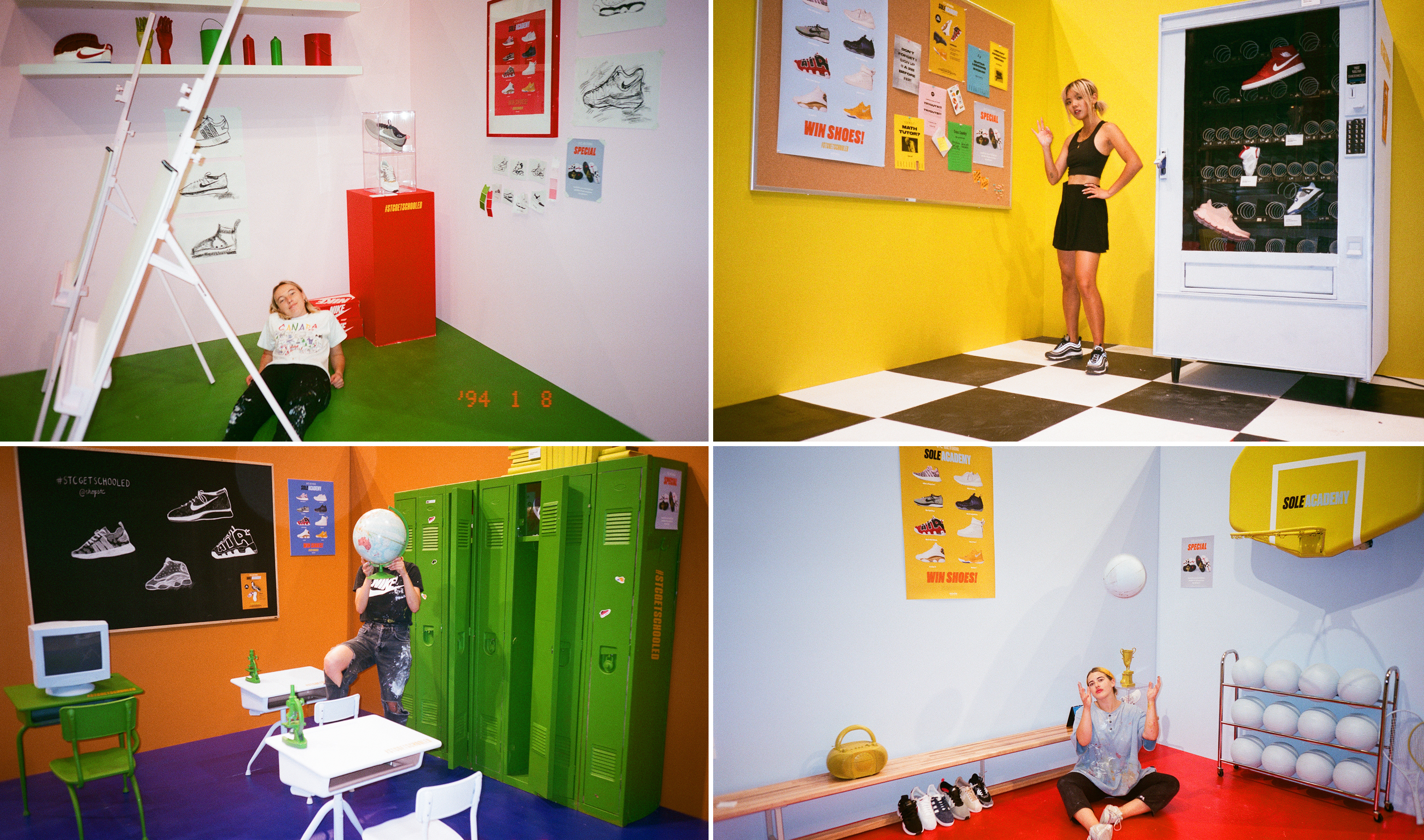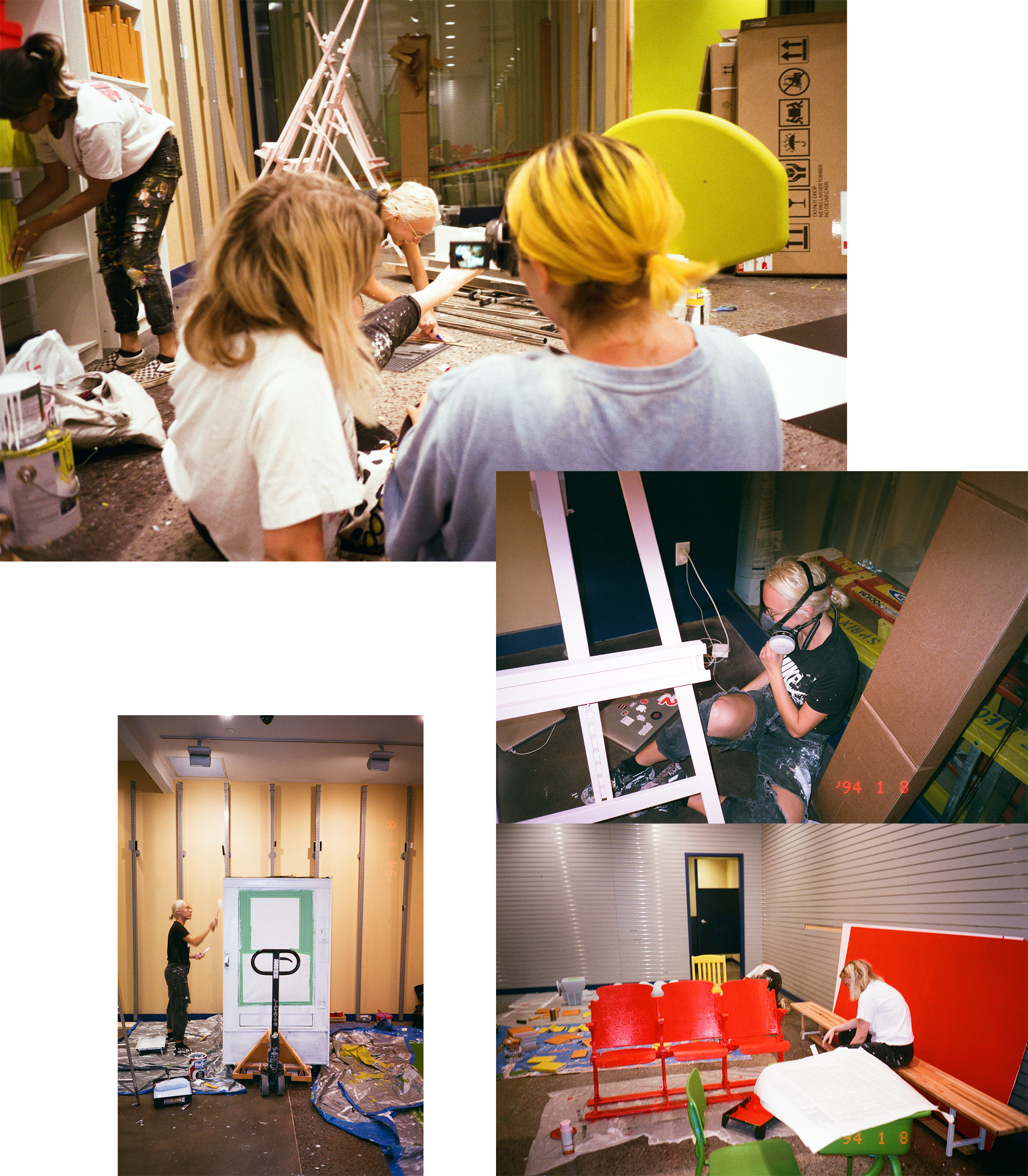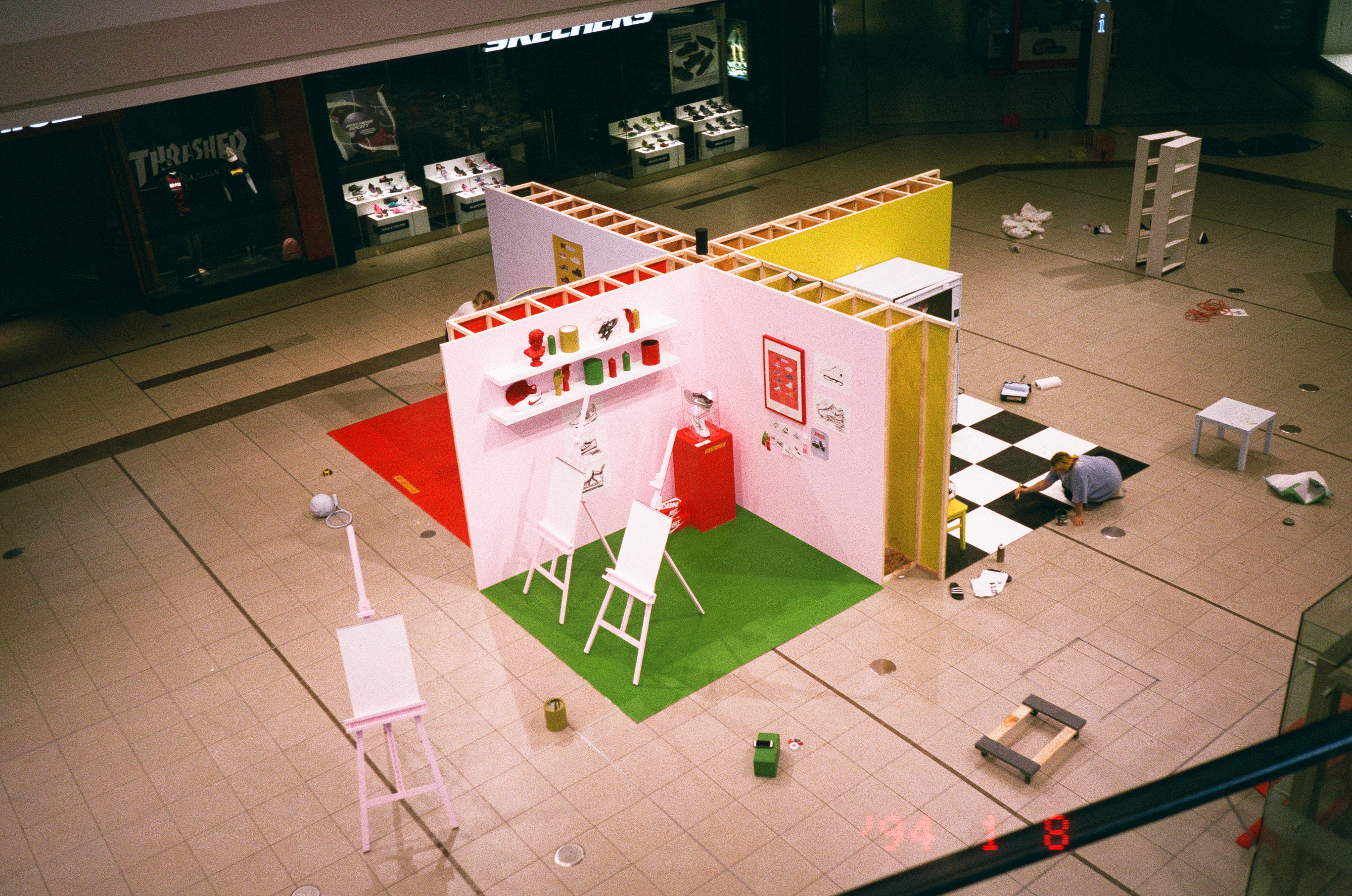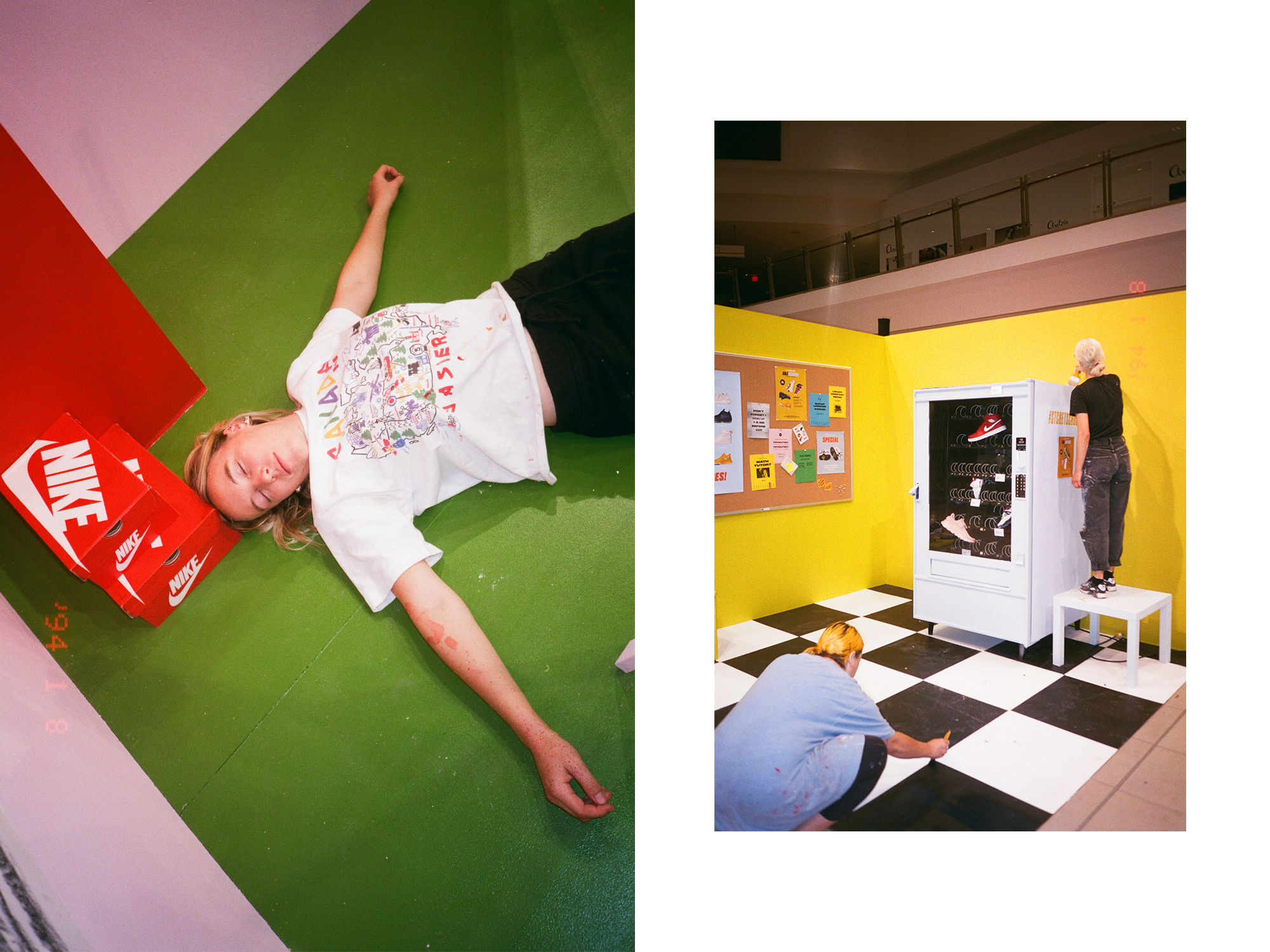 Creative Director: Dani Roche
Art Director: Dani Reynolds
Creative Producer: Ema Walters
Production Assistant: Sarah Suresh
Photography: Dani Reynolds with Sabrina Scott
Graphic Design: Sabrina Scott with Dani Roche
Build: James Agostinho
Documentation: Dani Roche
Video: Leah Lalich
Video – Featuring: Donte Colley