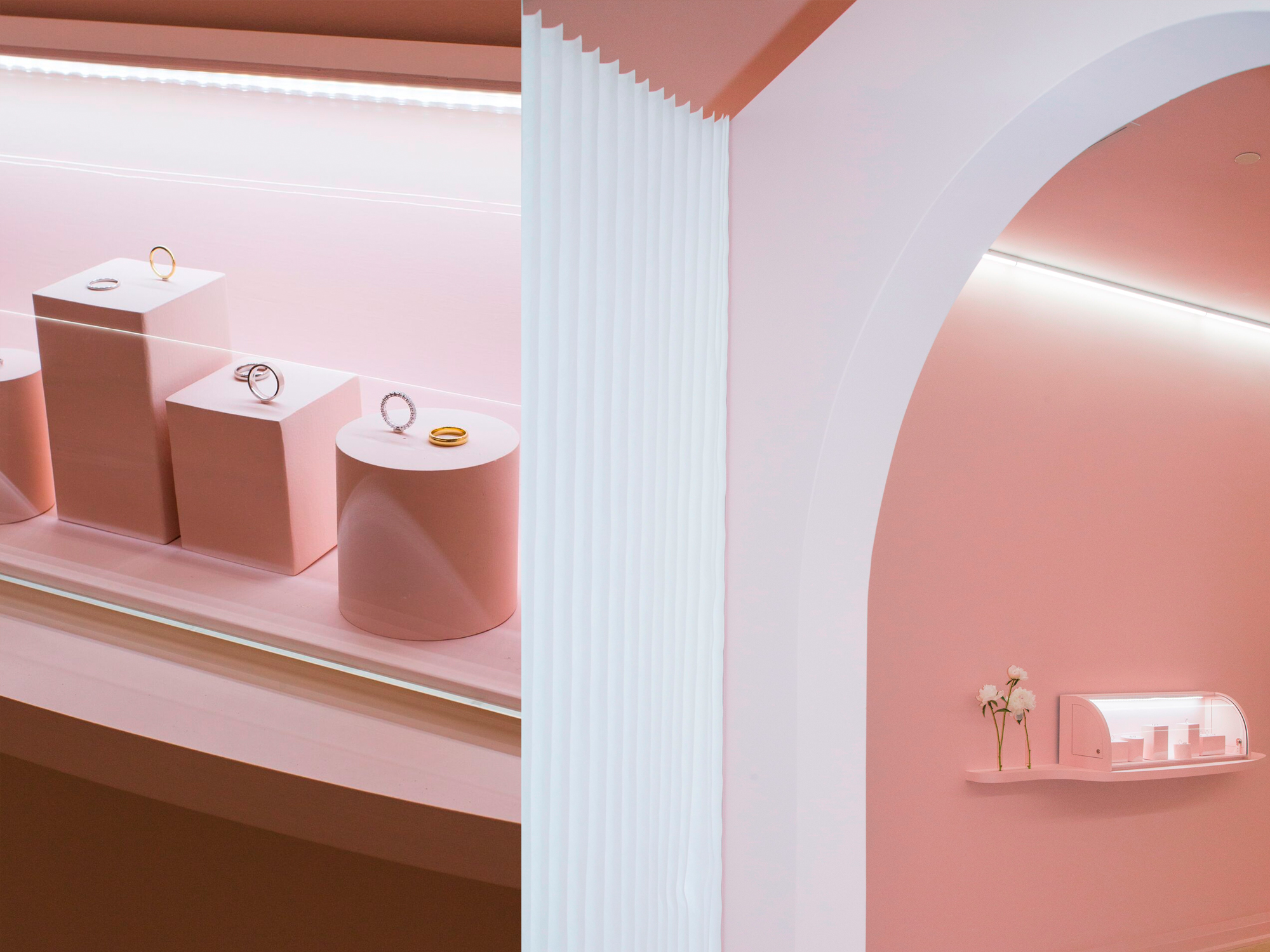 Couple is disrupting luxury jewelry by offering ethical lab-grown diamonds via an elevated, streamlined process and experience.
While I'm not looking for an engagement ring any time soon, when the time comes, I'll be turning to Couple. The New York + Toronto-based brand has made engagement-ring shopping simpler and more transparent by using lab-grown diamonds (which are chemically identical to mined diamonds but are ethical and don't carry the same environmental impact). In a world ever-changing, we need to promote increased consciousness: and the mined diamond industry has never ceased to be problematic and destructive. To be a part of this project was thrilling, humbling, and gratifying.

When Couple first reached out, I was very unfamiliar with the process behind lab-grown diamonds, but was elated at the prospect of working with a brand that was innovating in a young space. Historically, affluence has looked (and functioned in) a specific way, and luxury interiors have defaulted to a cushy framework using velvets, golds, and expensive tile. Fortunately/unfortunately, even if we wanted to import velvet furniture from Italy, our timeline and budget would not allow for us to follow any step-by-step guide on "affluent interiors". Therefore, we needed to be scrappy but also provide premium results.

With less than 7 weeks, Kastor & Pollux was at that helm of building out a powerhouse team who could deliver Couple's message without sacrificing quality or experience. Ironically nestled in between two of the most recognizable names in luxury shopping (one of them being a gatekeeper of the luxury jewelry market), Couple is positioned in market as a TRUE disruptor: altering the way in which people shop and think about diamonds.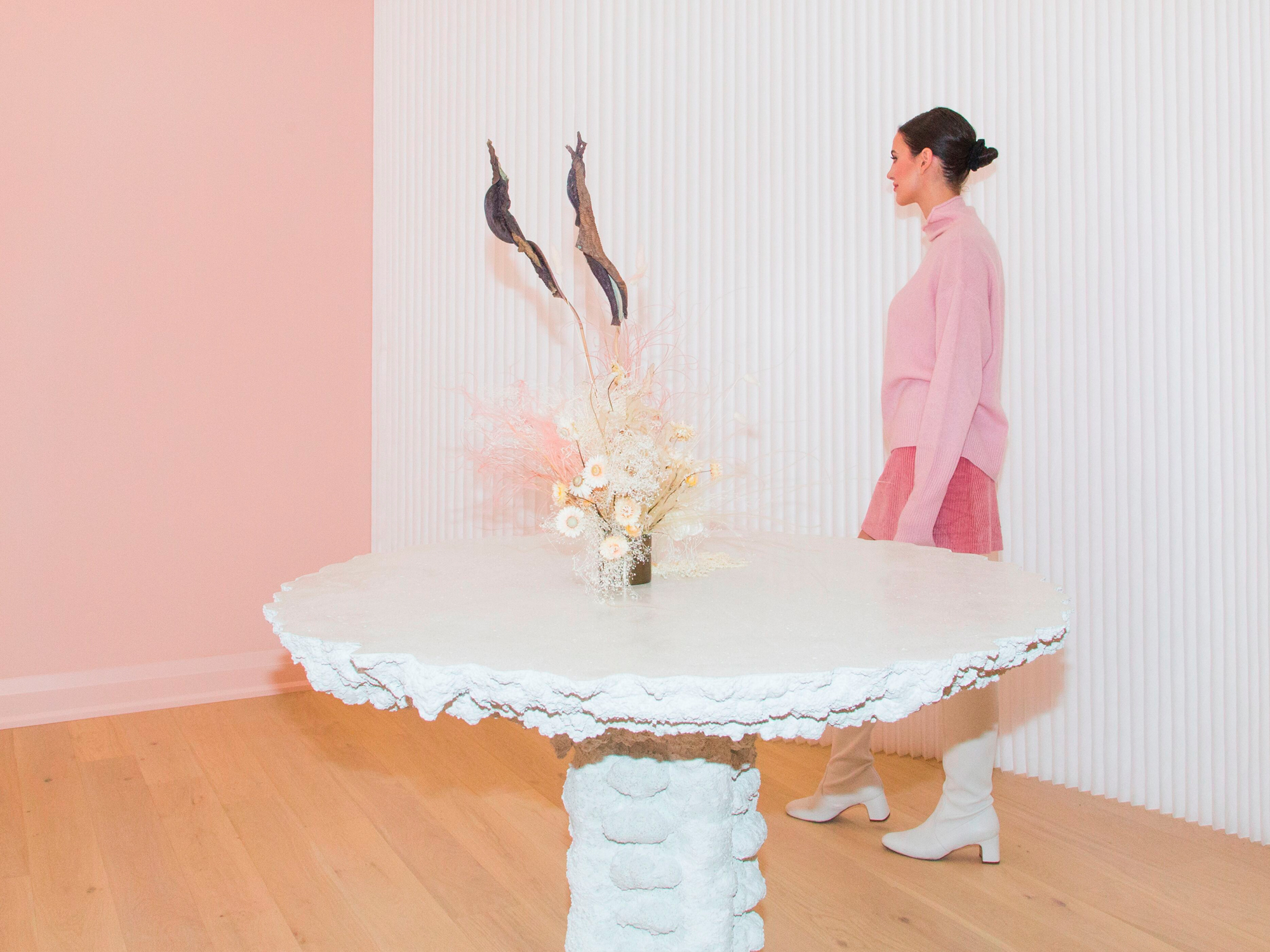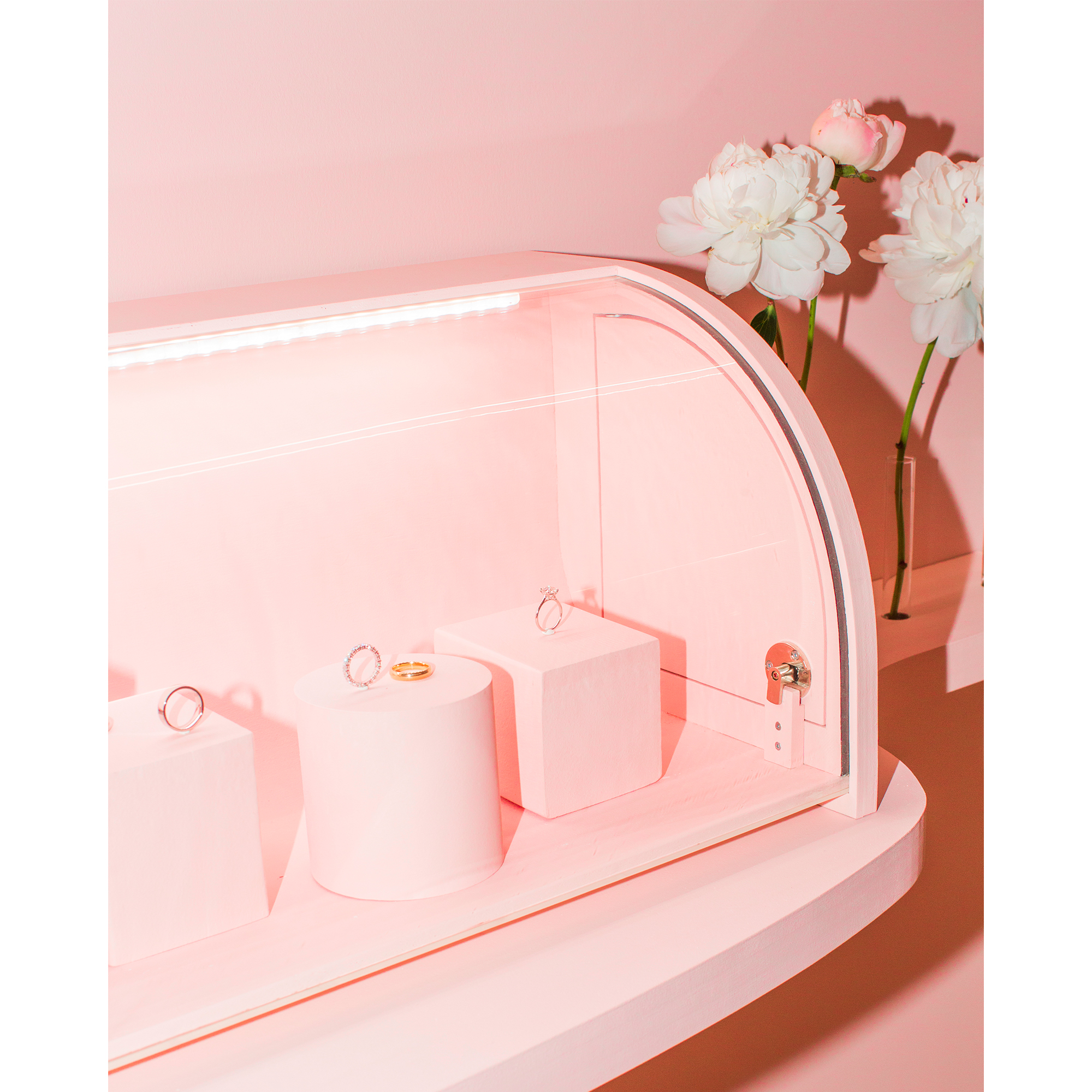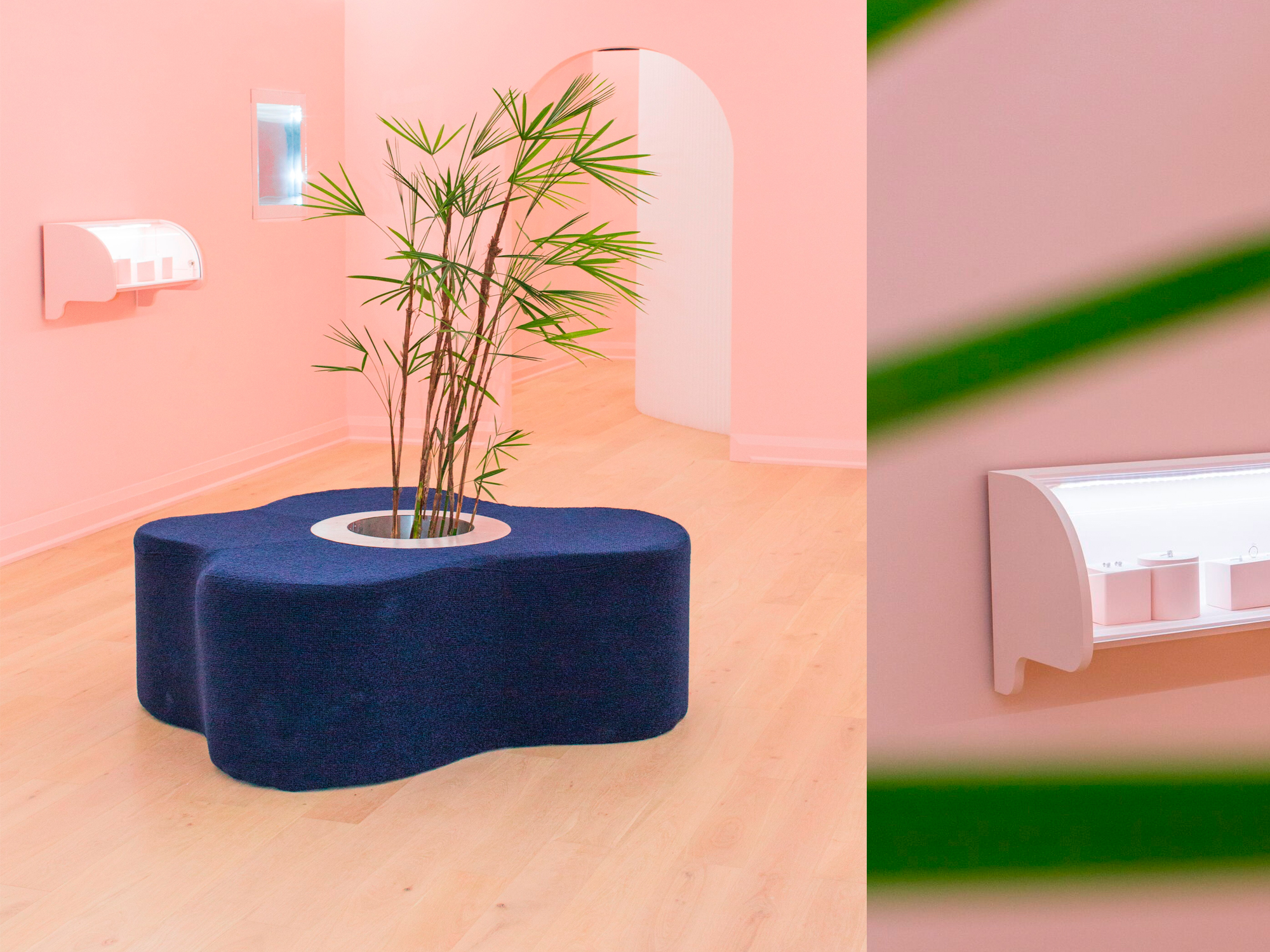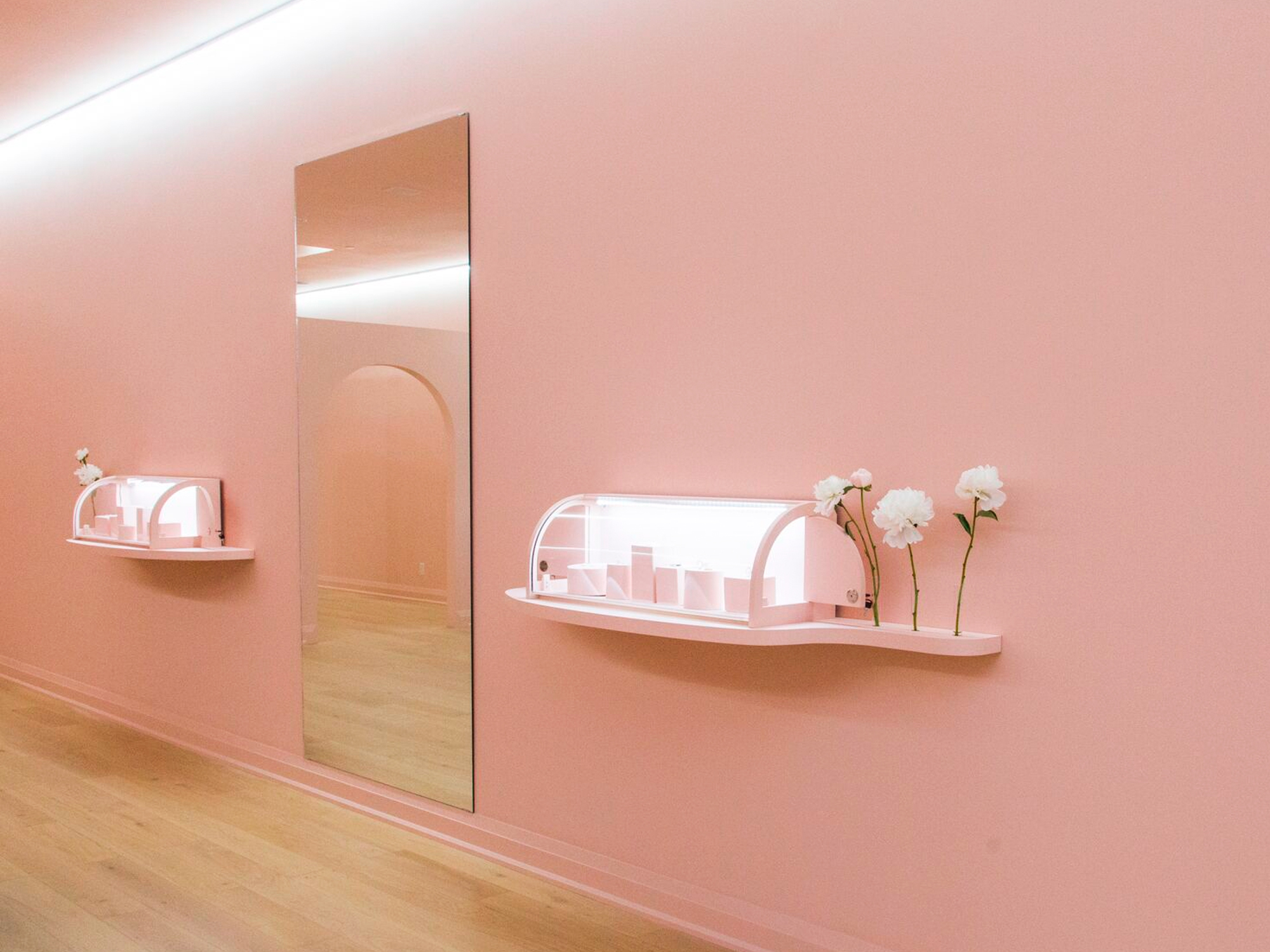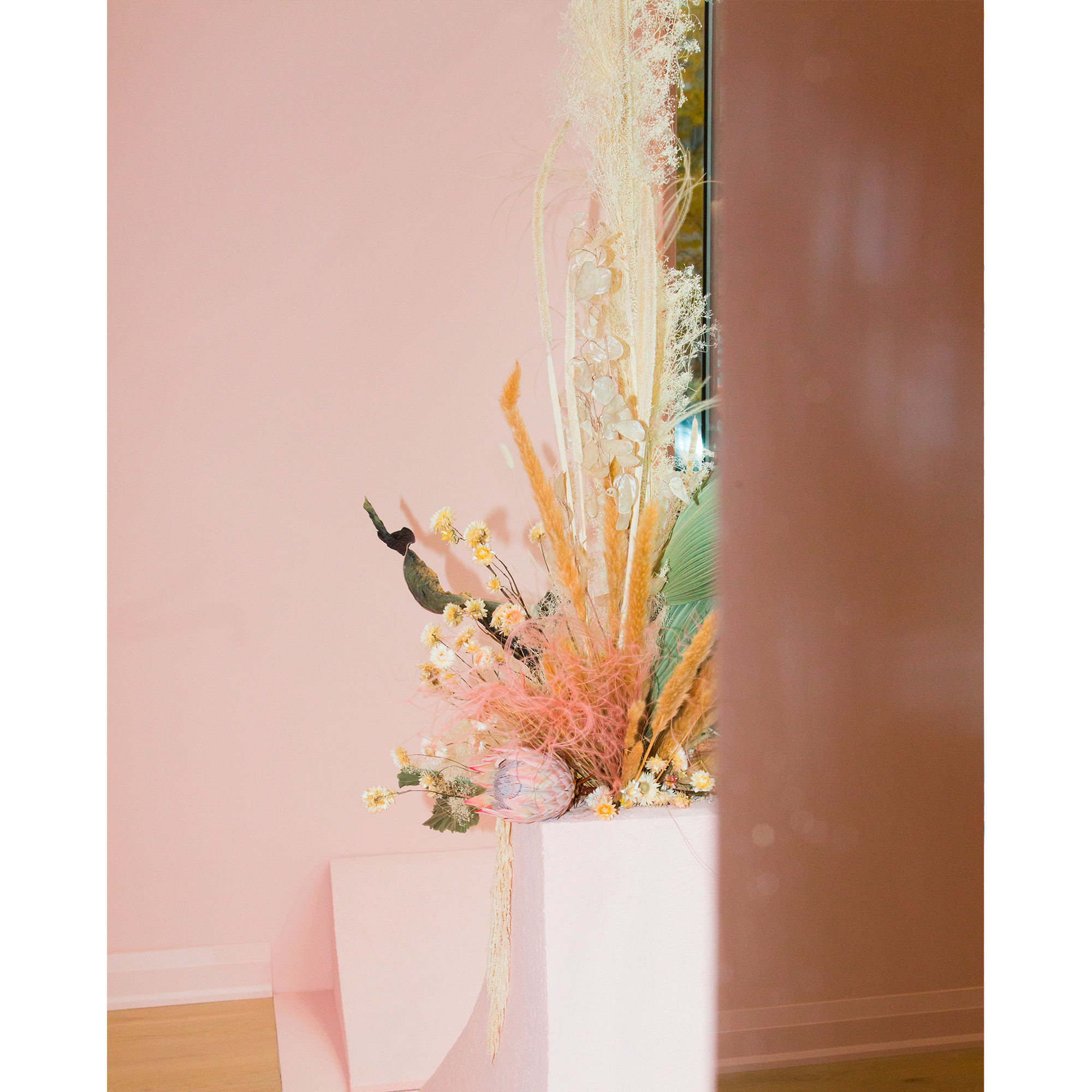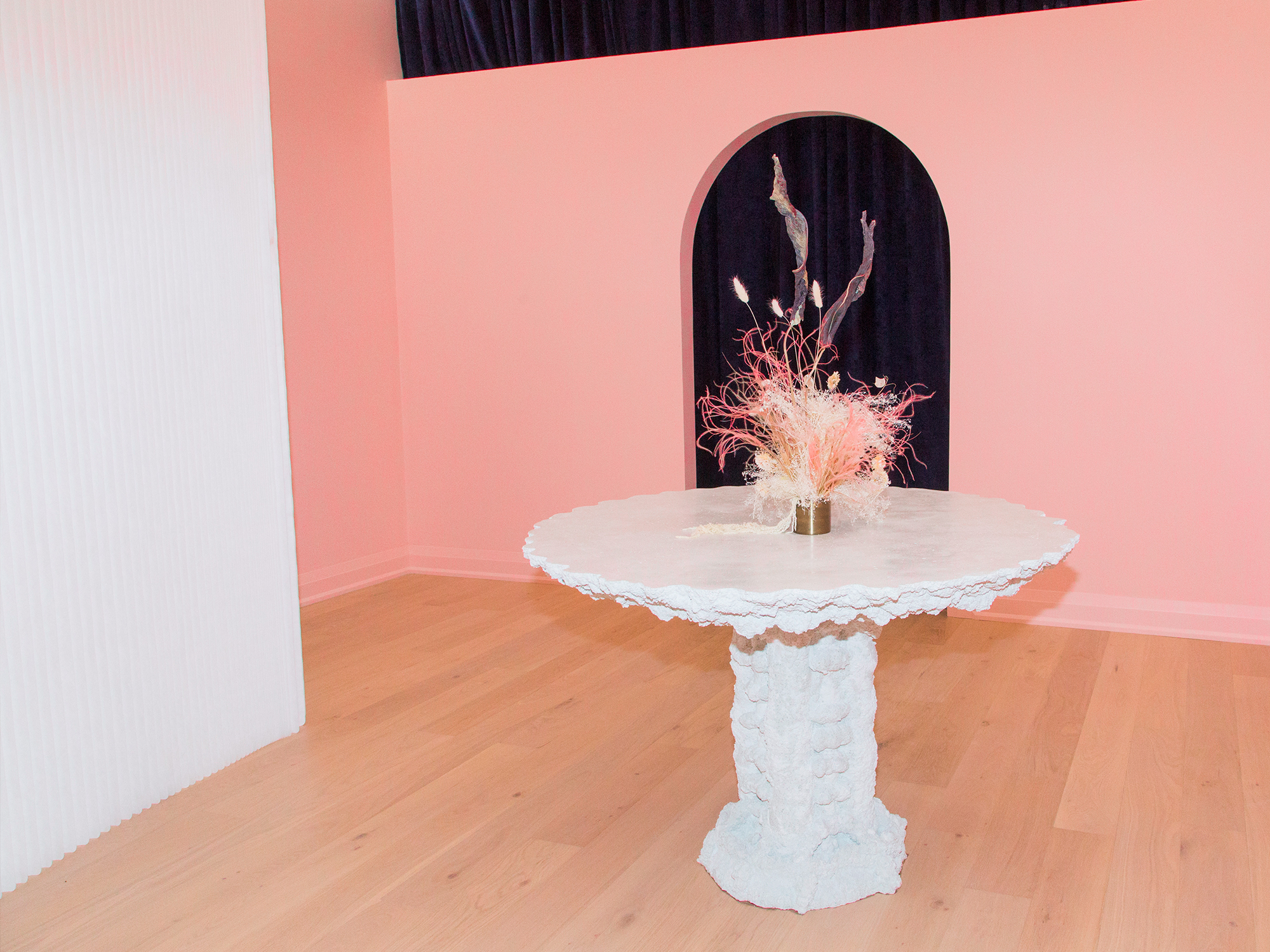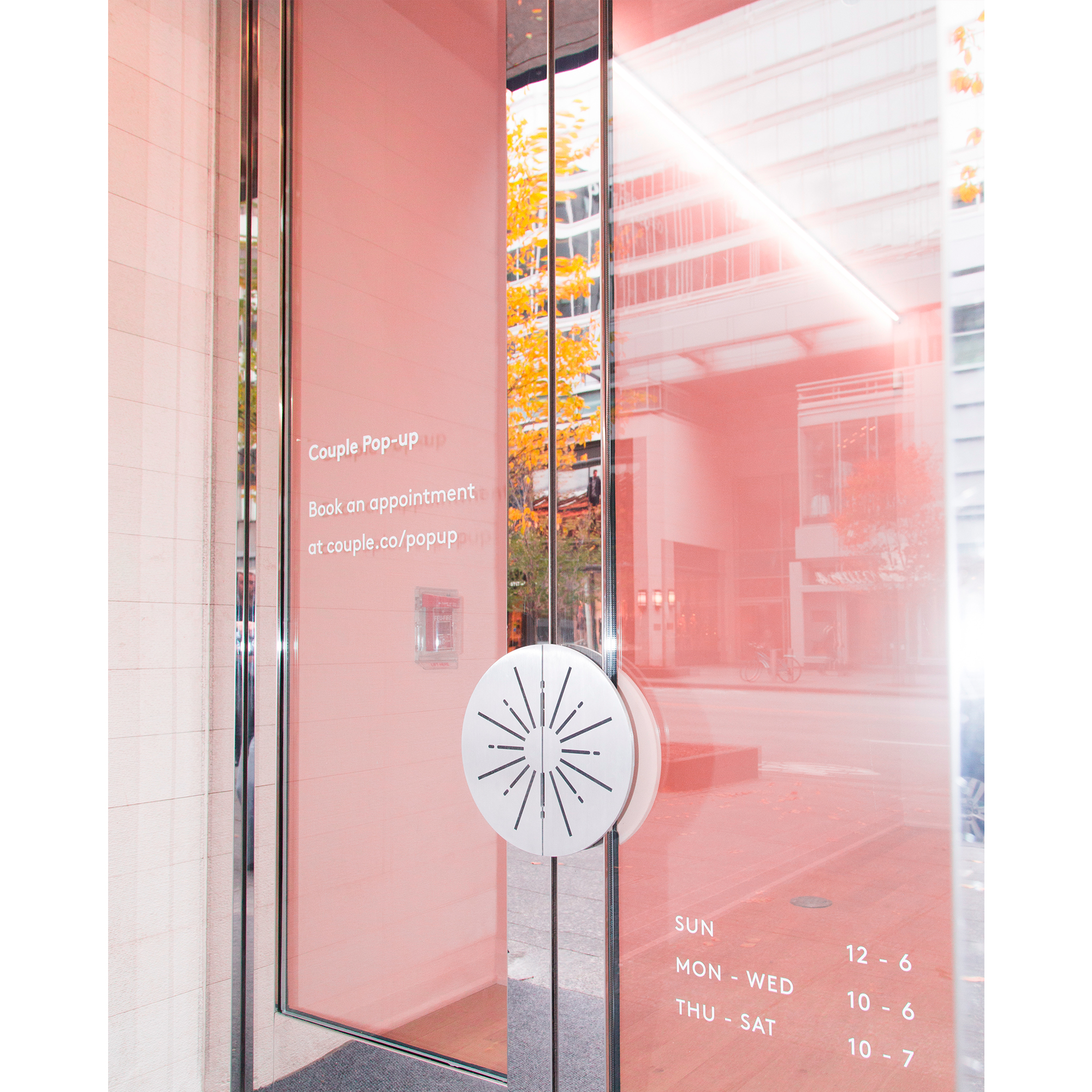 Because Couple is a fine jeweller like no other, I knew I needed to meld the traditionally "polished" with the raw: bringing in pieces that created a new definition of luxury in a previously insular, gated space.

Designer Zach Besner anchored the interior with custom-designed cabinets and bench: both which flow organically through the showroom space to tie in with sourced elements like the molo wall and a table from Susan for Susan. Keeping the space predominately monochrome with pop's of the brand's signature navy blue, created the perfect juxtaposition between bold and soft.

The space has small details that elevate it even further: for one, Zach's bench is upholstered with luxurious pebble wool from Maharam – one of the leading textile creators in North America. Additionally, small details tie the space back to "science" – including Zach's signature test tubes with flowers (nestled within cabinet shelves), and 4 petri dishes inset into the wall showing the 4 stages of a lab grown diamond.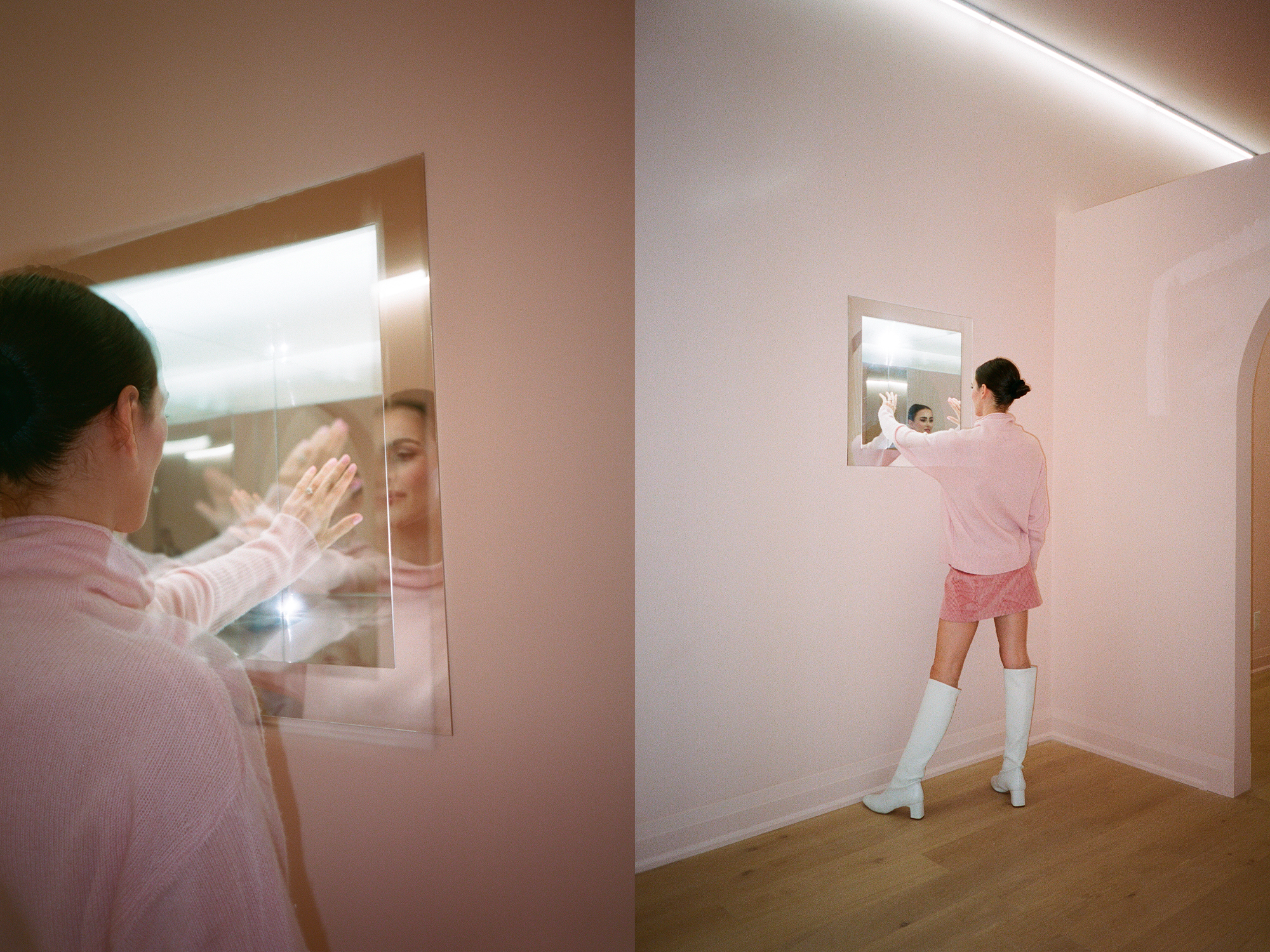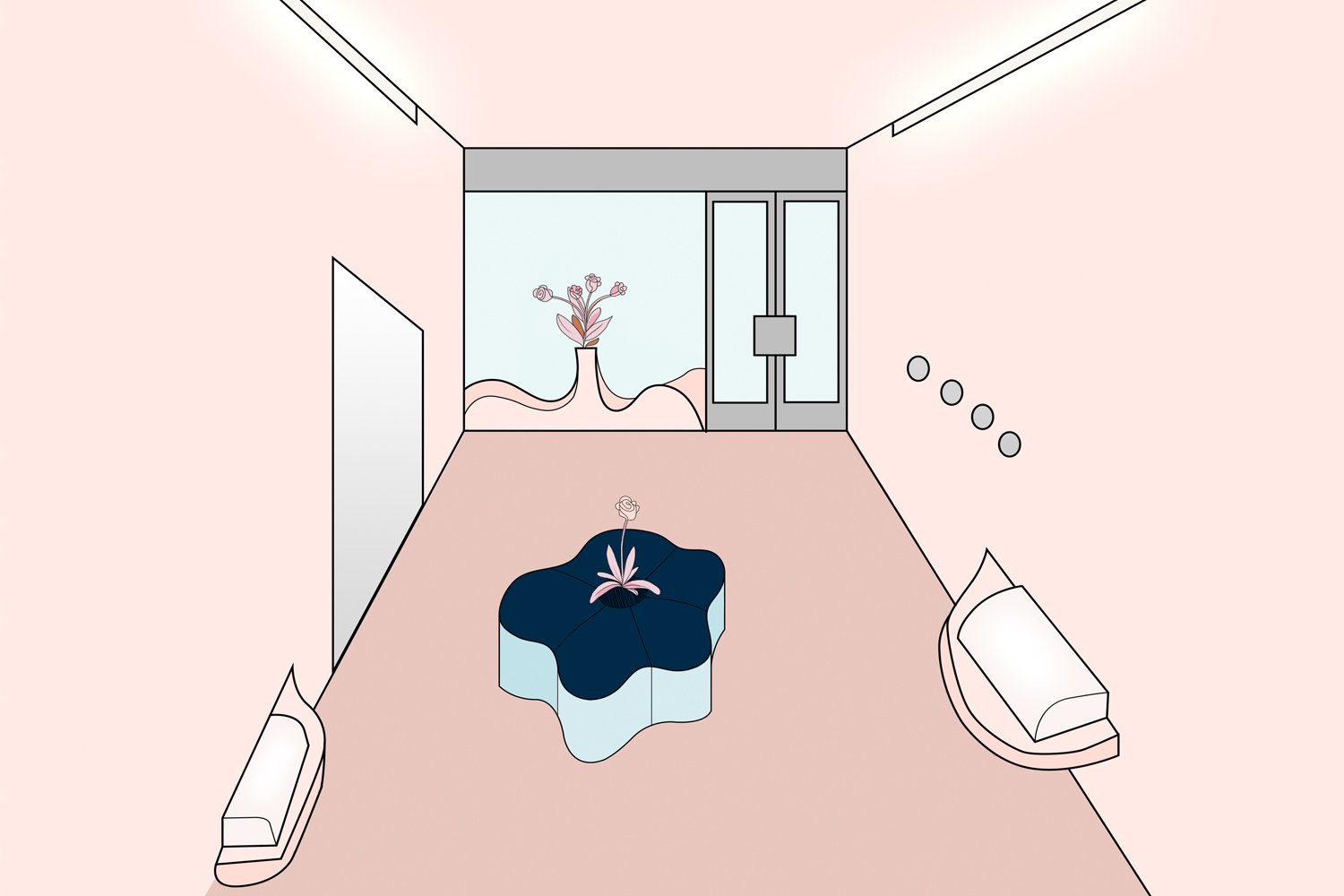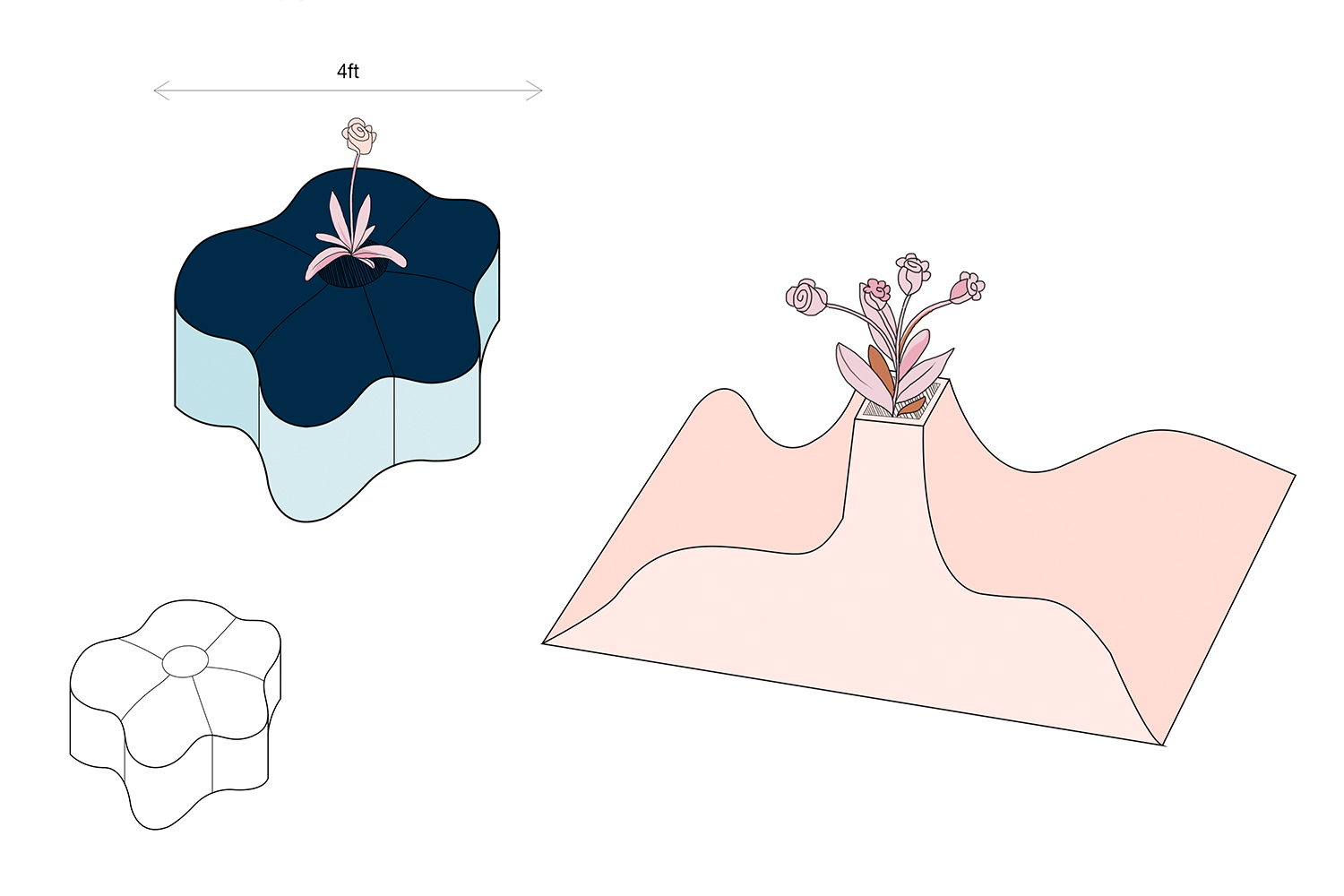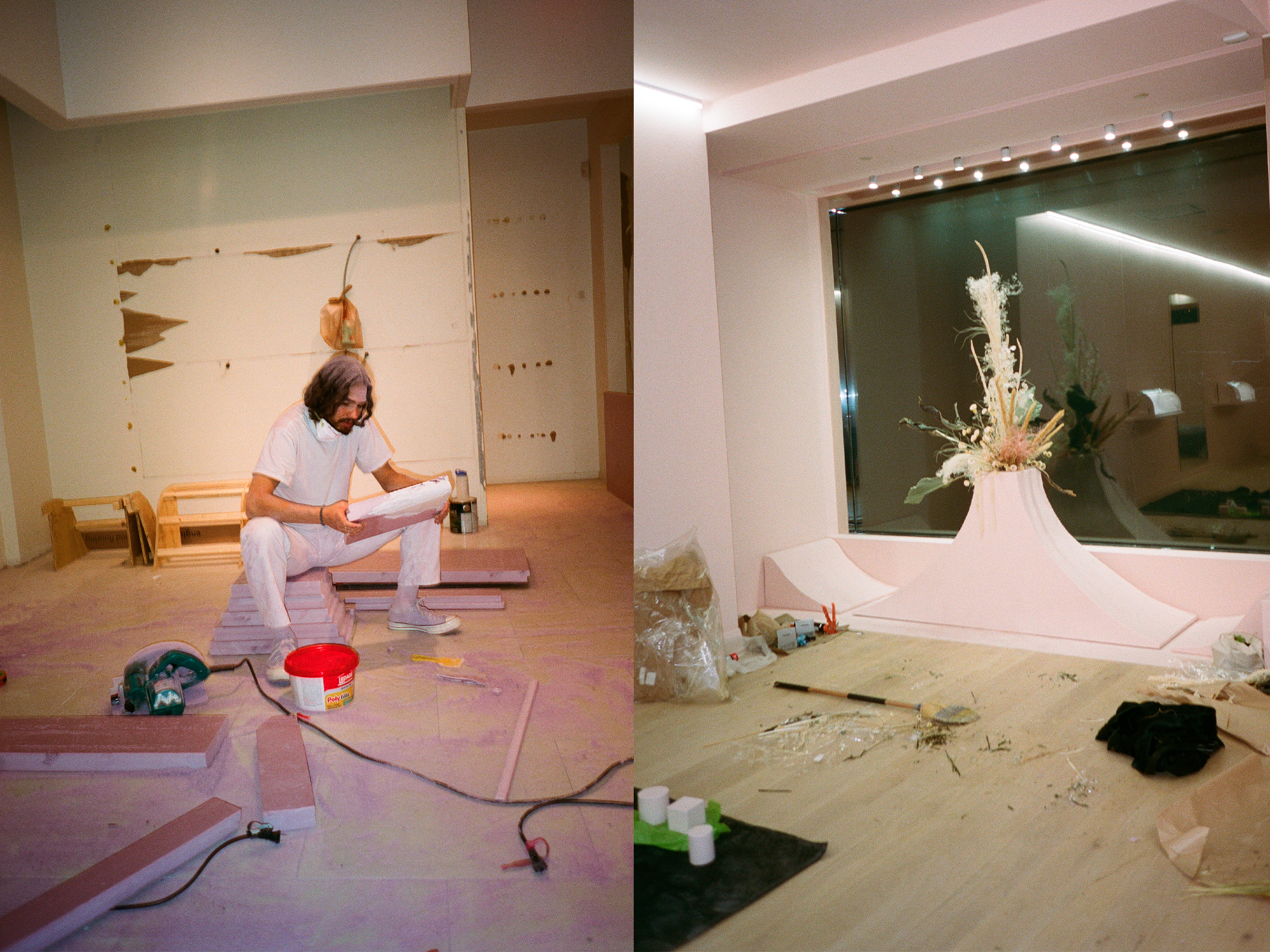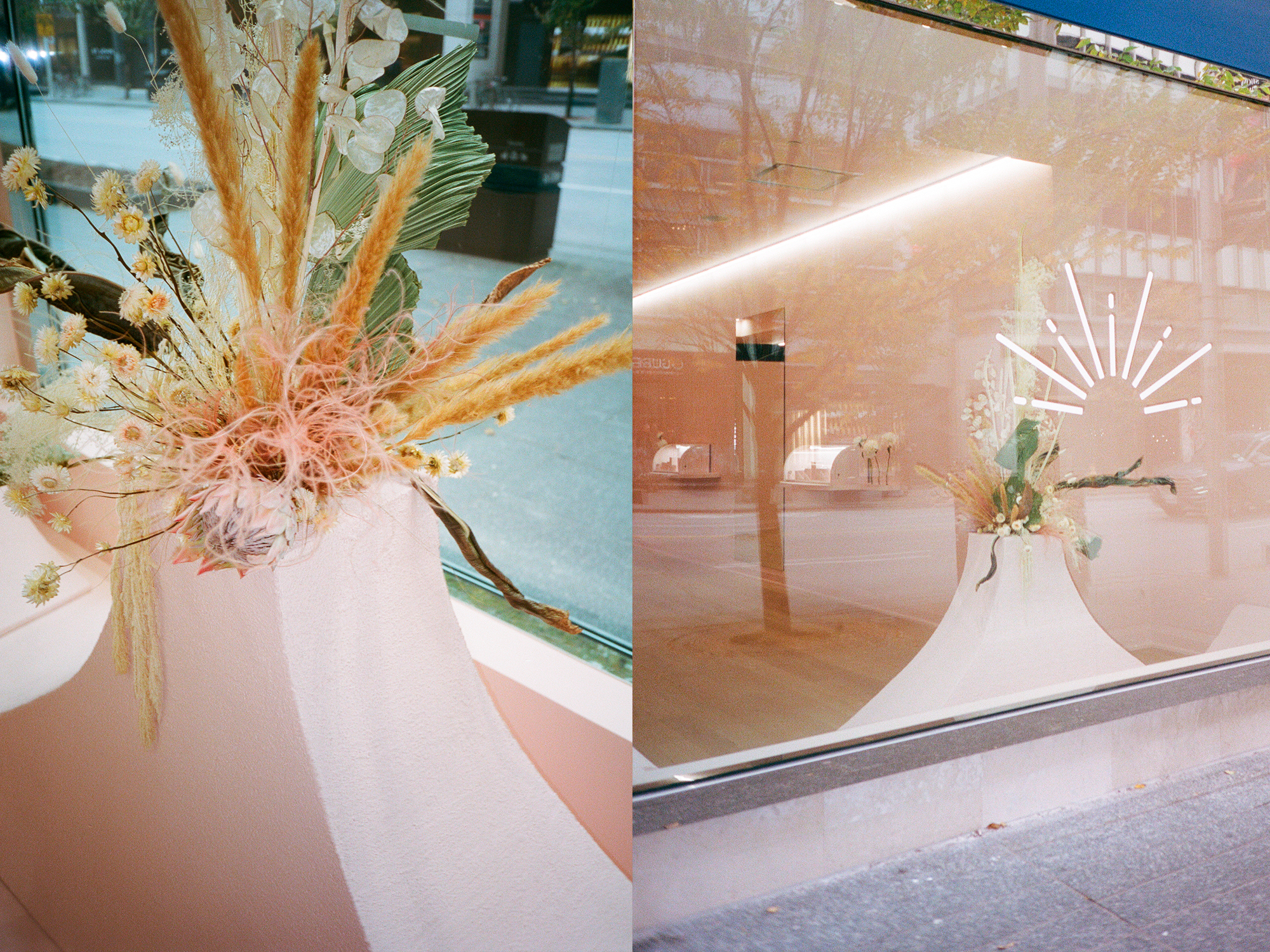 With custom elements like free-flowing textural sculpture in the window (hand sanded by Tomas and Chad), Couple's showroom is like no other.

To visit Couple's pop-up shop, check out 131 Bloor St West in Yorkville, between November 6 – February 28.


Director/producer: Dani Roche
Designer: Zach Besner
General contractor: Rod Leung + team
Fabricated + installation: Shayn Martens, Tomas Acevedo, Chad Sutherland
Florals: Jaime McCuaig (Gunnar)
Table: Susan for Susan
Thank you to: Jeff and Isabella Brenner
And thank you to: Ema Walters, Street Visuals Autolab, Toronto Laser Services
Photos: Dani Reynolds