Fujifilm instax SQ10 Launch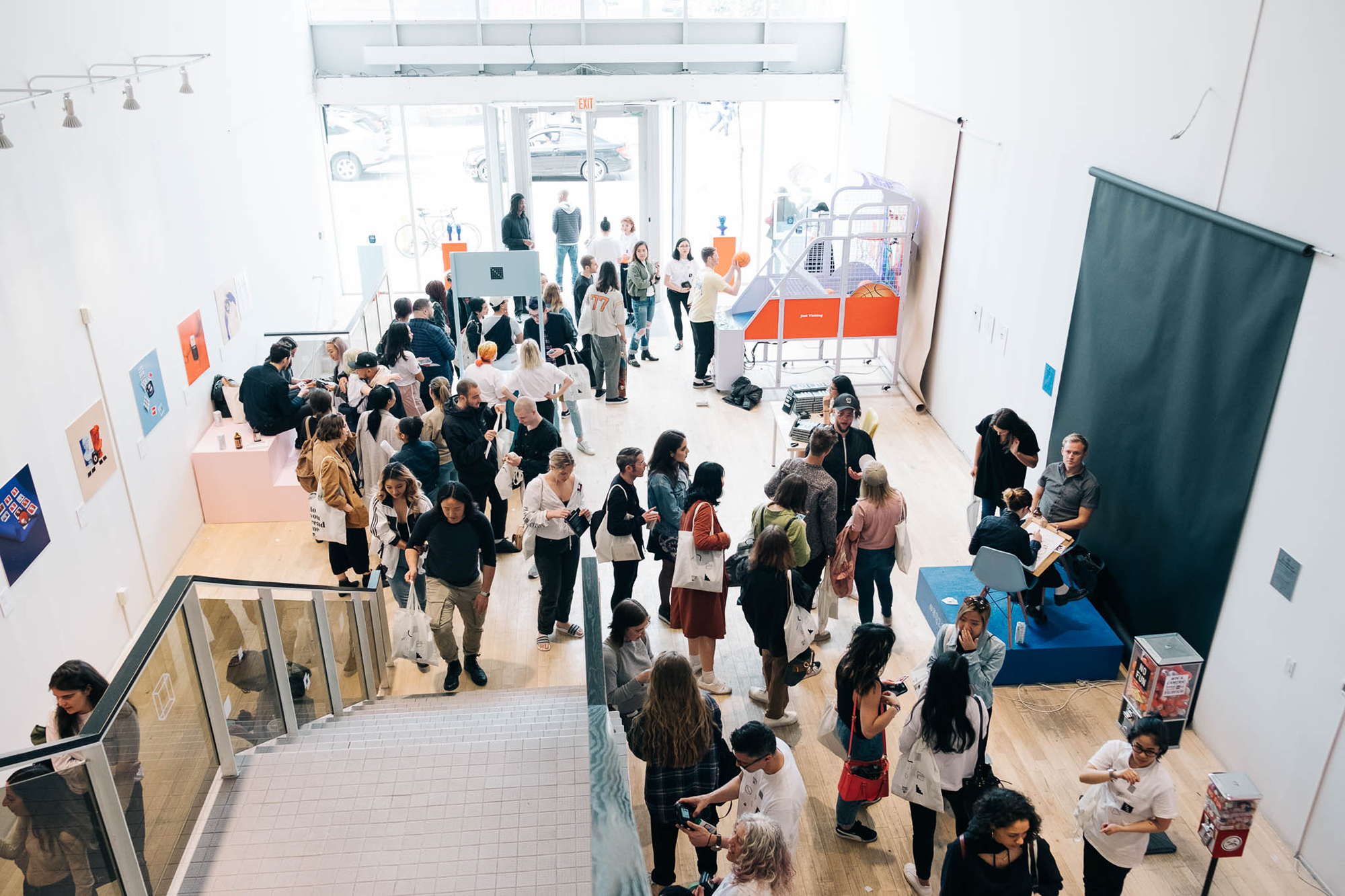 Generating over 3 million impressions on Instagram, Kastor & Pollux produced an engaging and participatory carnival event for the new Fujifilm instax square format camera.
On May 13, 2017, Kastor & Pollux designed, produced, and executed an event for the launch of the new instax SQ10 camera. By developing a comprehensive digital promotional strategy, Kastor & Pollux was able to position the SQ10 camera as a tool that elevates creativity, support art practices, and enables creatives to "find their edge".

The event – catered towards early adopters excited about access to new technologies – was a response to the concept that outside a 9-5 job, millennials are multi-faceted and have many interests. With the rise of social media, aspirationalists have been given the tools to get an "inside look" at how admired creatives function in their day-to-day life. However, what we see online is not always an accurate depiction of what someone is all about, and we must not forget that.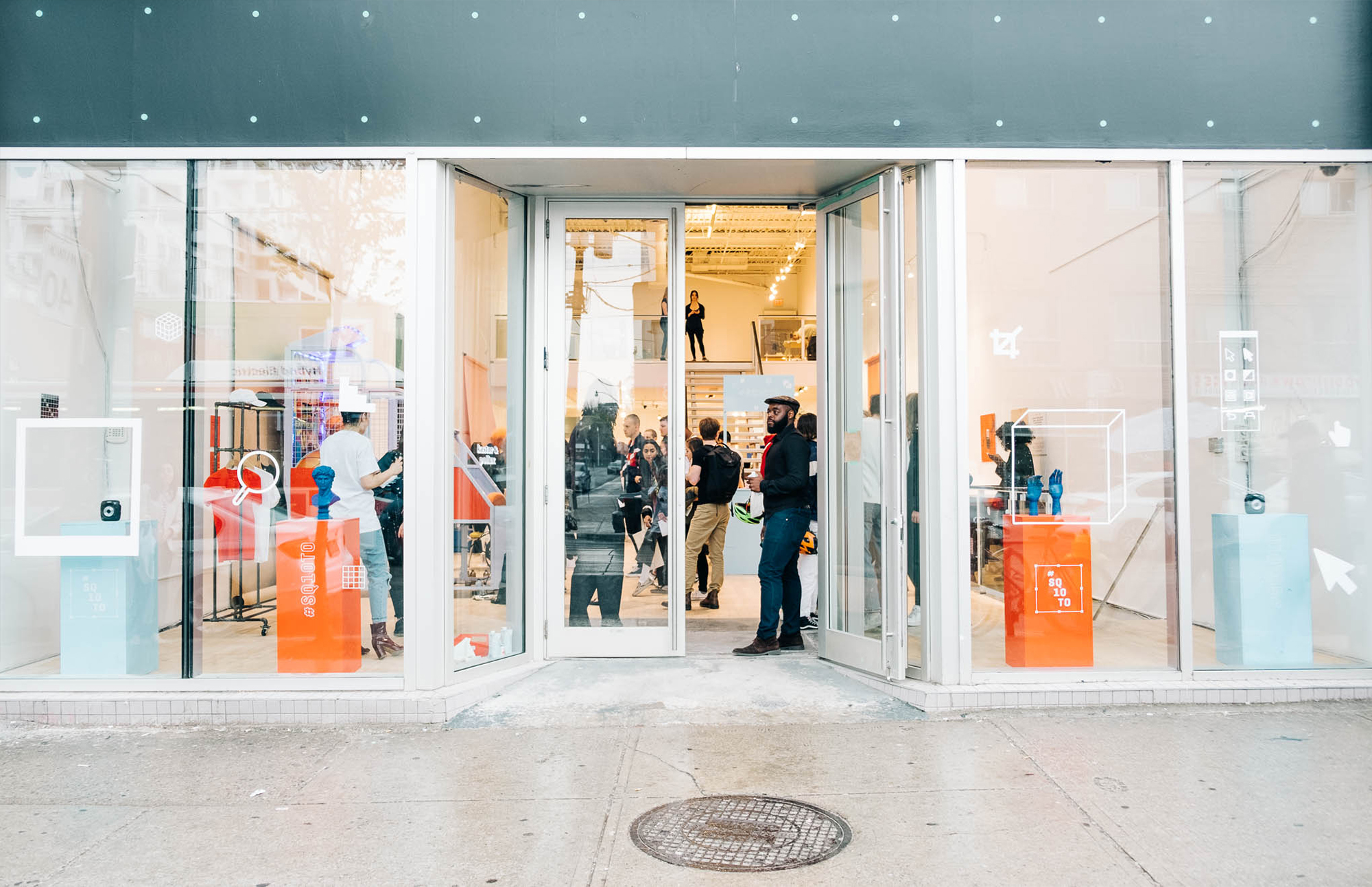 The "creative carnival" concept was a response to this melding of interests, fields, and community to create and participate in something fun.

OBJECTIVES:
• To elevate fellow entrepreneurs, self-starters
• To show continued support of the creative community through collaboration and purchase of goods/- services, and to align Fujifilm Canada with notable young talent
• To create an event space that is sharable, accessible, beautiful – susceptible to photography and testing new square format
• To generate buzz on social media in different creative communities, showcasing how instax can capture a variety of different projects in many different fields

This program saw 3 million organic, unpaid impressions against the #SQ10TO hashtag.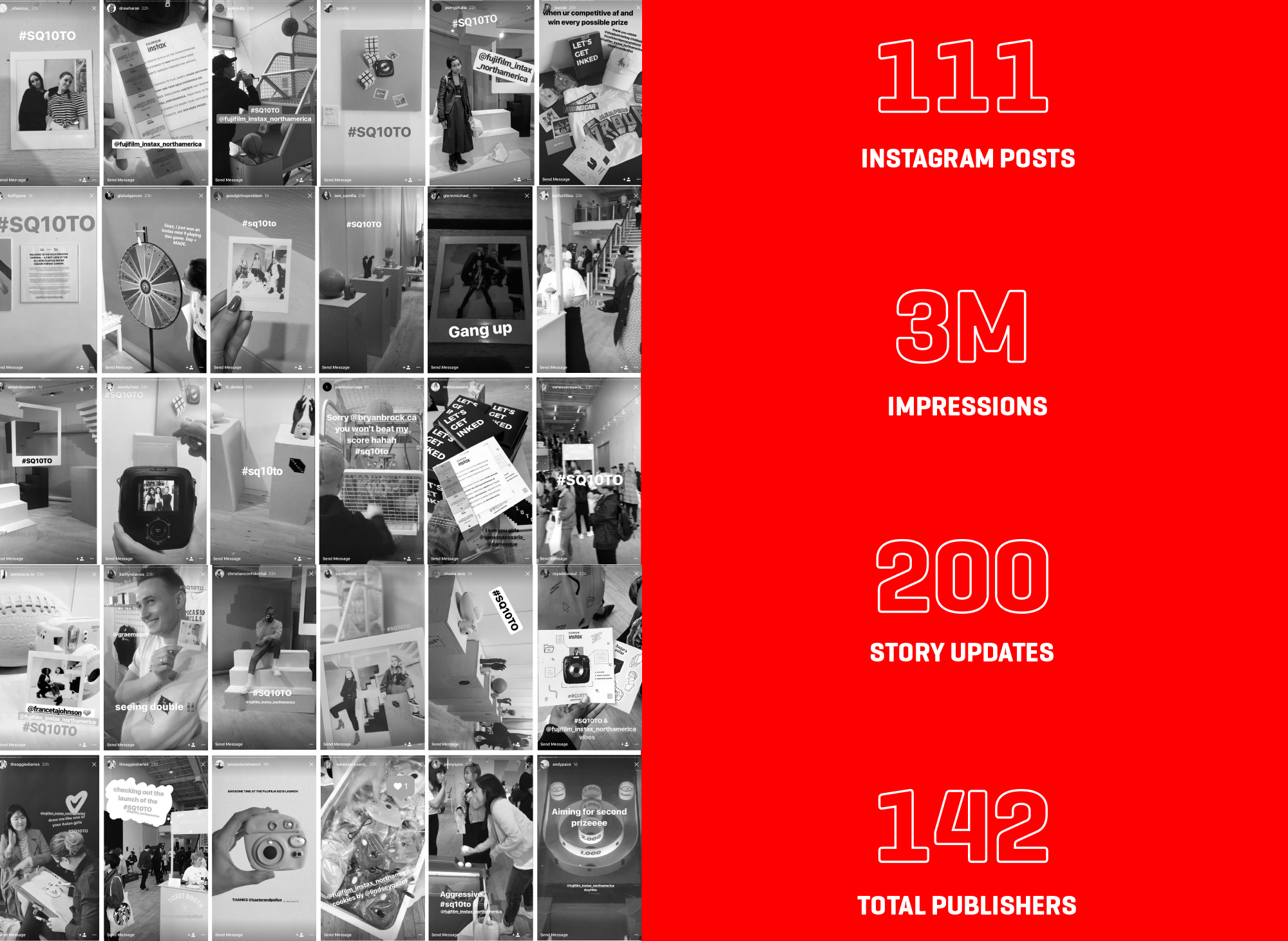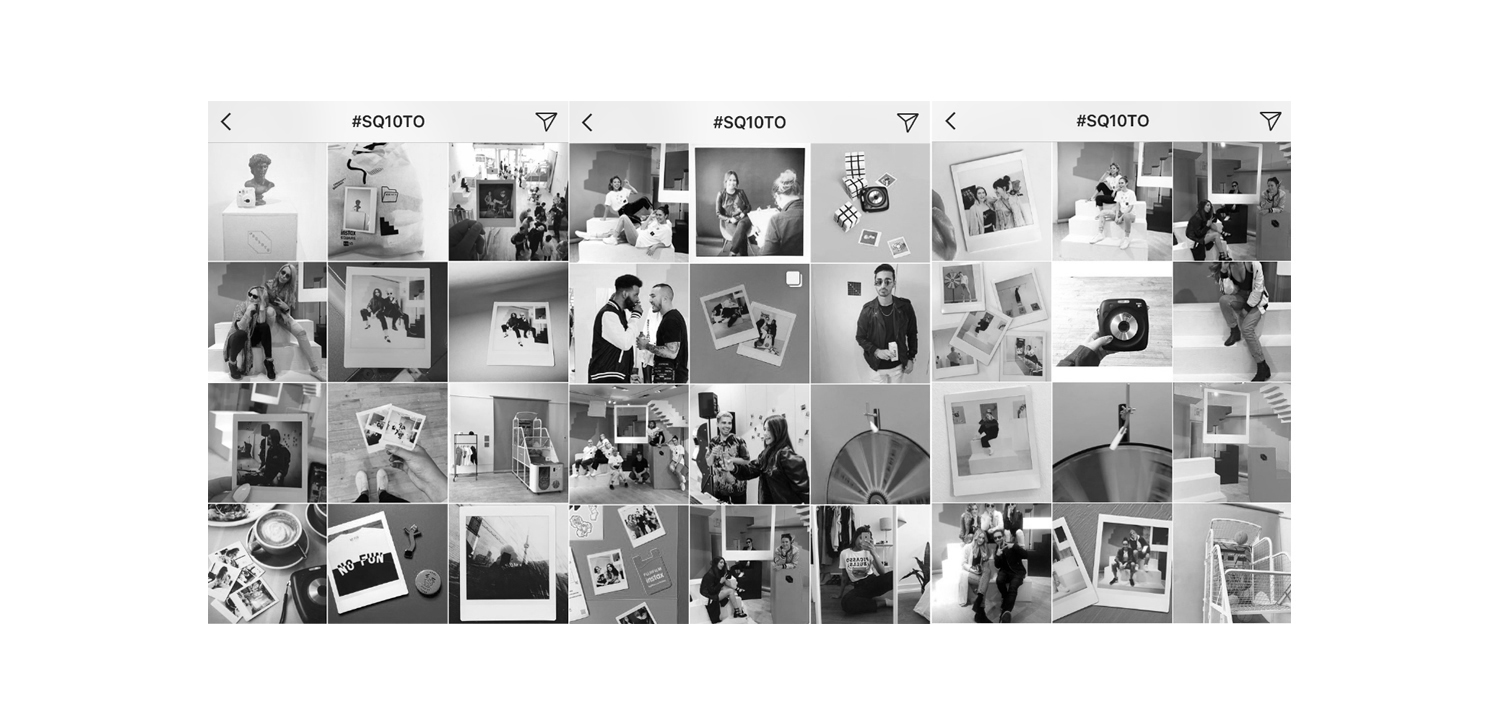 RESULTS
1) Each of 250 guests were given a "welcome package" with 1 ticket to each of 5 games, a branded tote bag to collect all their prizes, and Fujifilm product materials that provide information about the SQ10 camera.

2) Guests walked around space and learned and interacted with the new product (via projected branded video/presentation). Through this, they were able to experience the different ways that instax was integrated in the decoration and the set up of the venue.

3) Guests redeemed their tickets for a chance to play games – from ice ball to a wheel of fortune. Each of these stations features a different "Creative Squared" vendor – these vendors each showcase a duplicity or collaborative element in their work.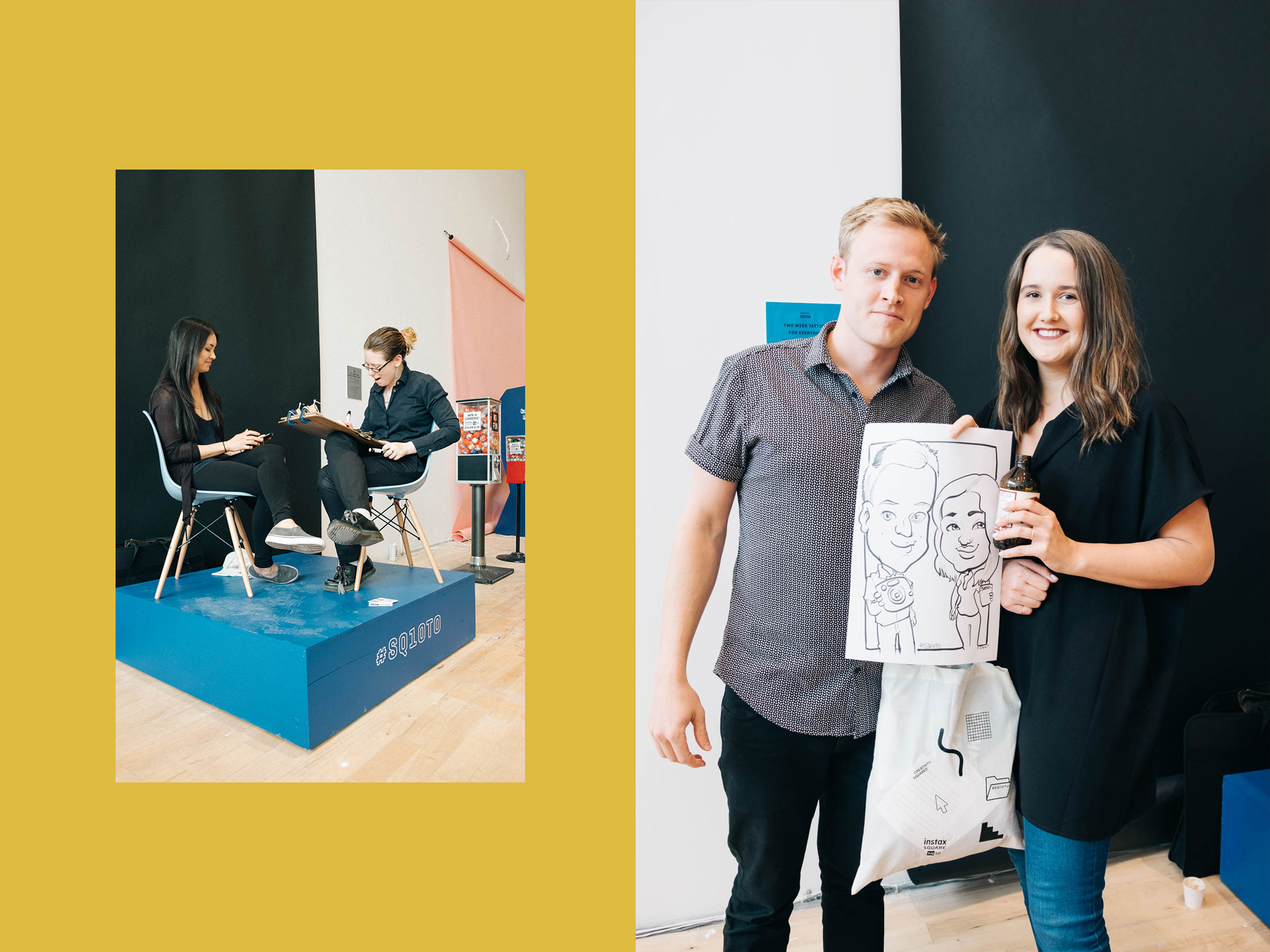 4) A caricature artist was hired for the duration of the event – they were elevated on a platform – inspired by life drawing – and guests were invited to line up to get their likeness drawn. The caricature artist drew each person with an instax camera and the corresponding event hashtag – #SQ10TO. This further branded the event and was an innovative way to engage guests.

5) At each booth, Fujifilm reps took square format pictures and demonstrated the different functionalities of the camera. All guests were given physical prints as take-aways, so they could share the images digitally.

6) For additional chances to play games and win more prizes, guests used Fujifilm @ tag and hashtag to redeem for extra game tickets, which they got via an #SQ10TO-branded ticket booth at the front of the venue. To collect their prizes, guests were directed to the "Winner's Square".

7) Guests optimized the designated "photo booth" section to take pictures to further amplify their event content. This booth was designed to be angular and geometric, taking on different formations of cubes and squares.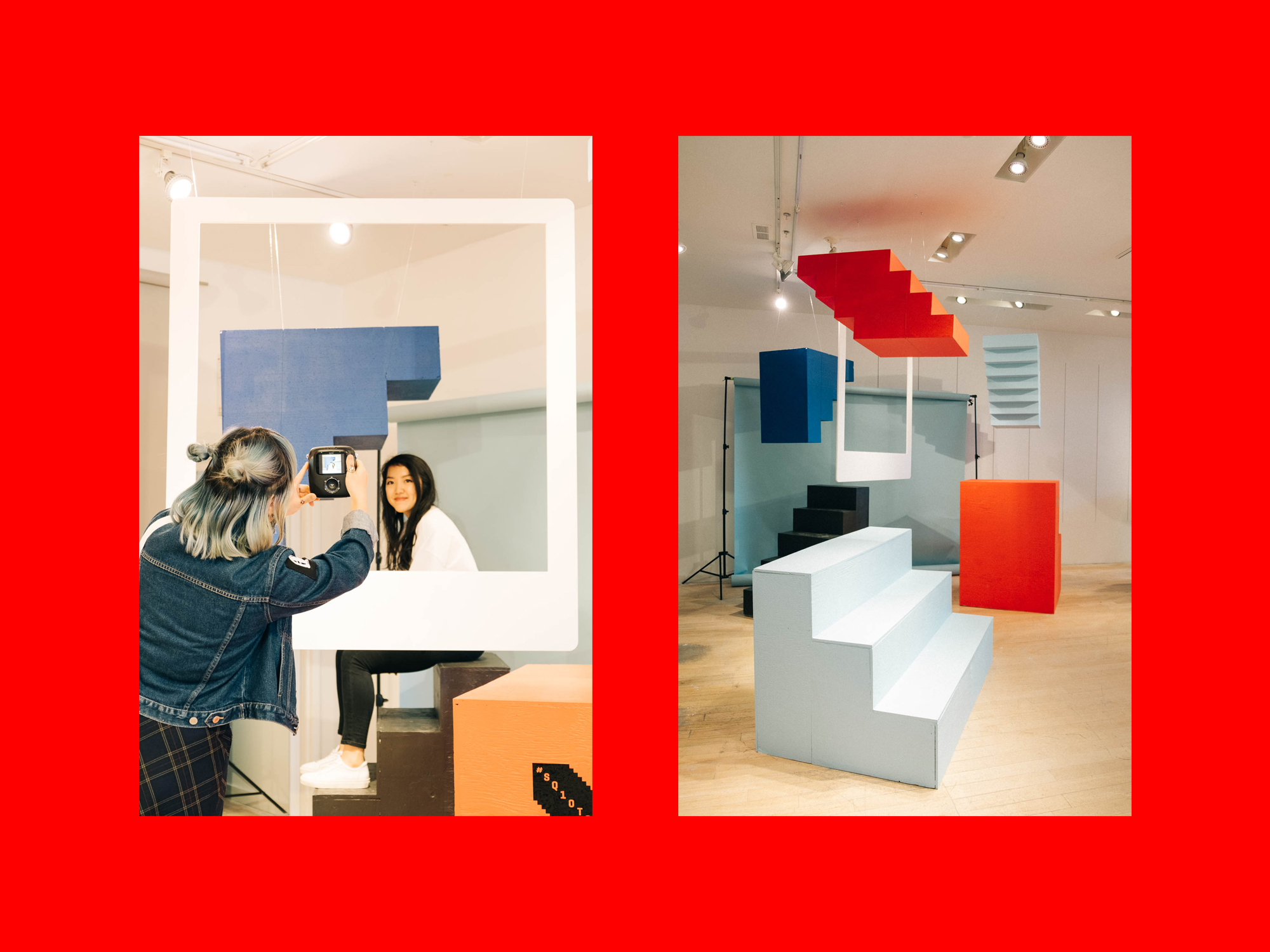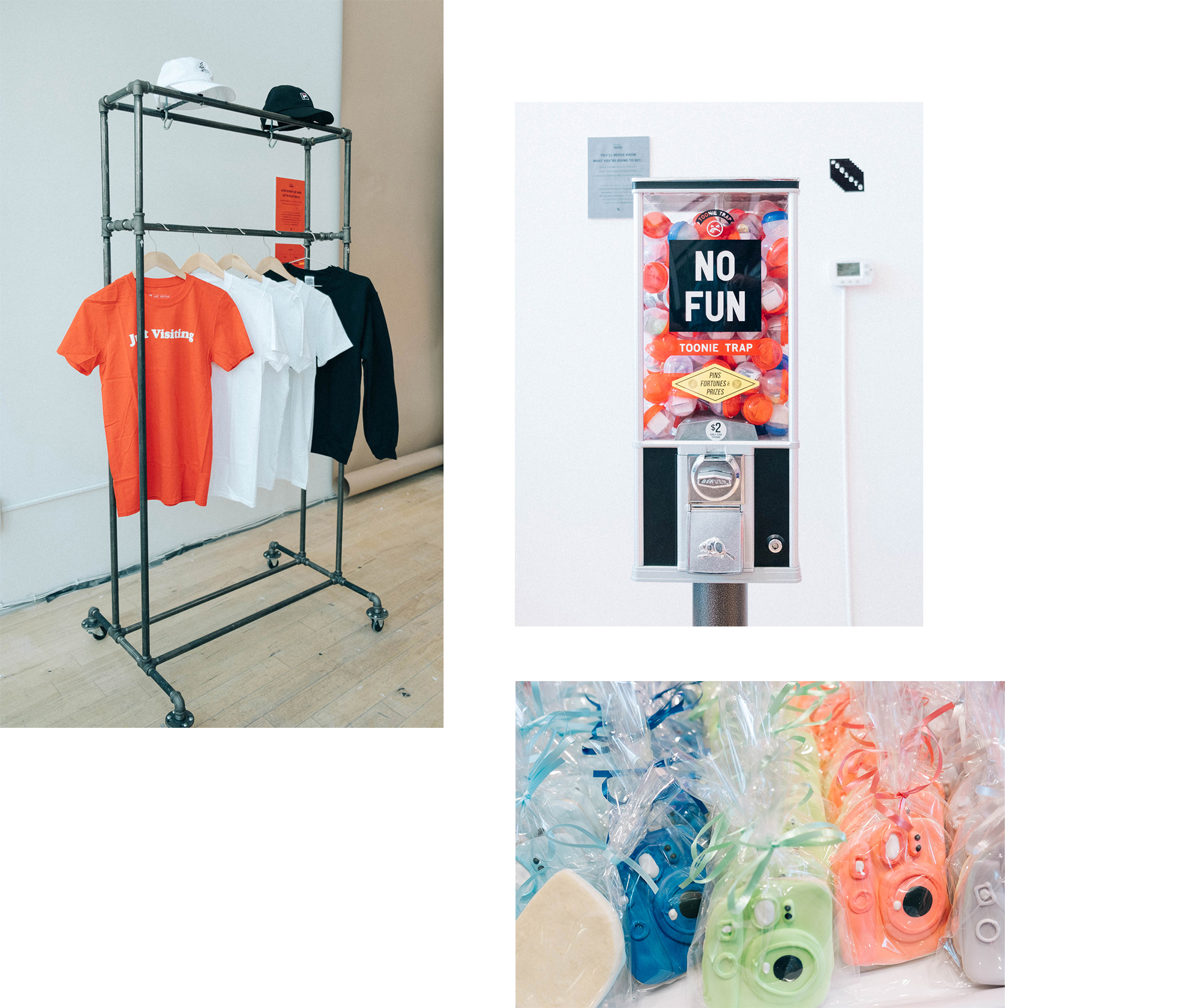 By developing different game stations in partnership with a local vendors, we created a prizing system that incentivized social media posting.
All of our collaborators demonstrate duplicity in their work. For instance, Just Visiting's designs incorproate the intersection between sports and art, Station Cold Brew calls themselves "a coffee brand disguised as a beer brand", and Lindsey Bake's cookies are edible pieces of art.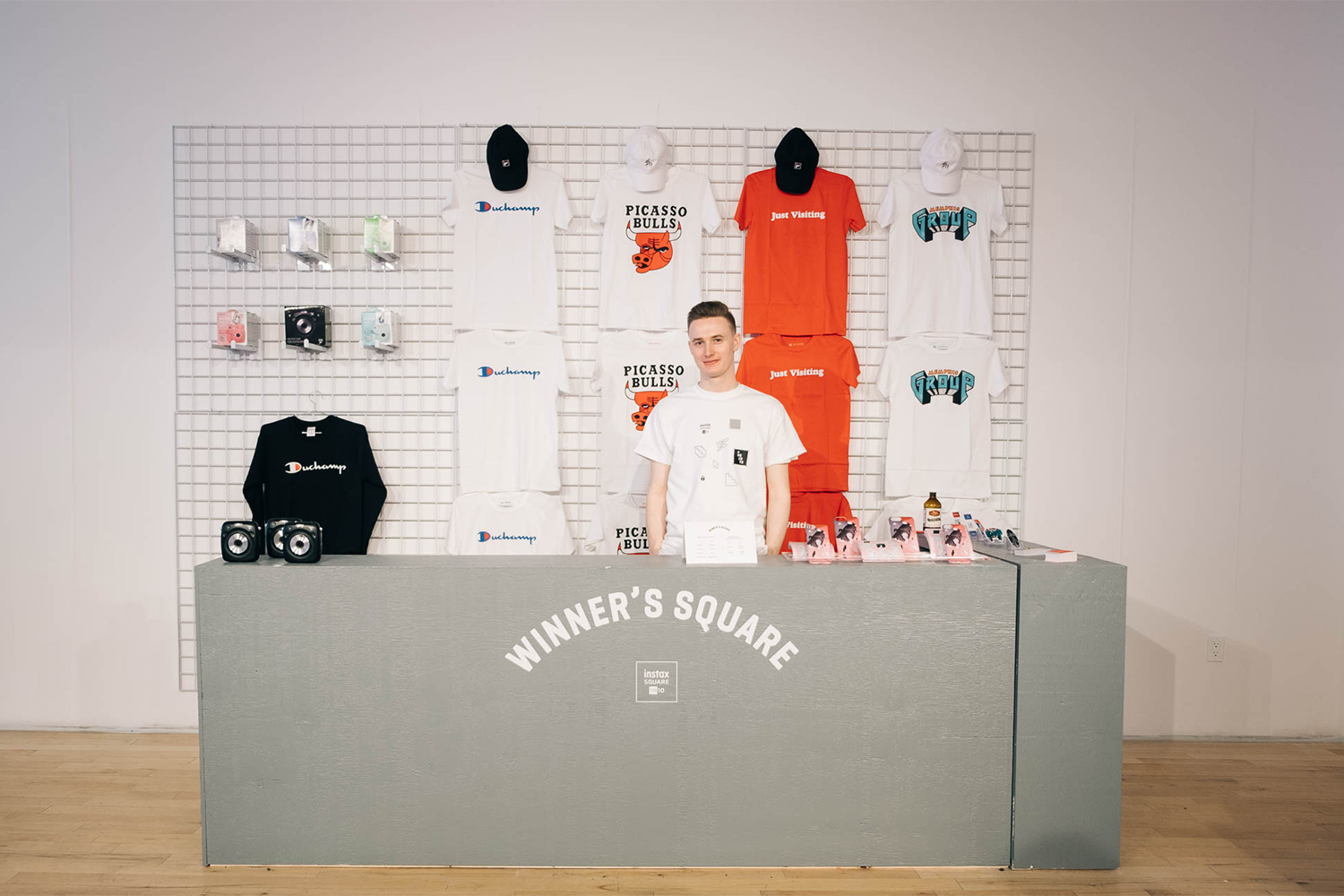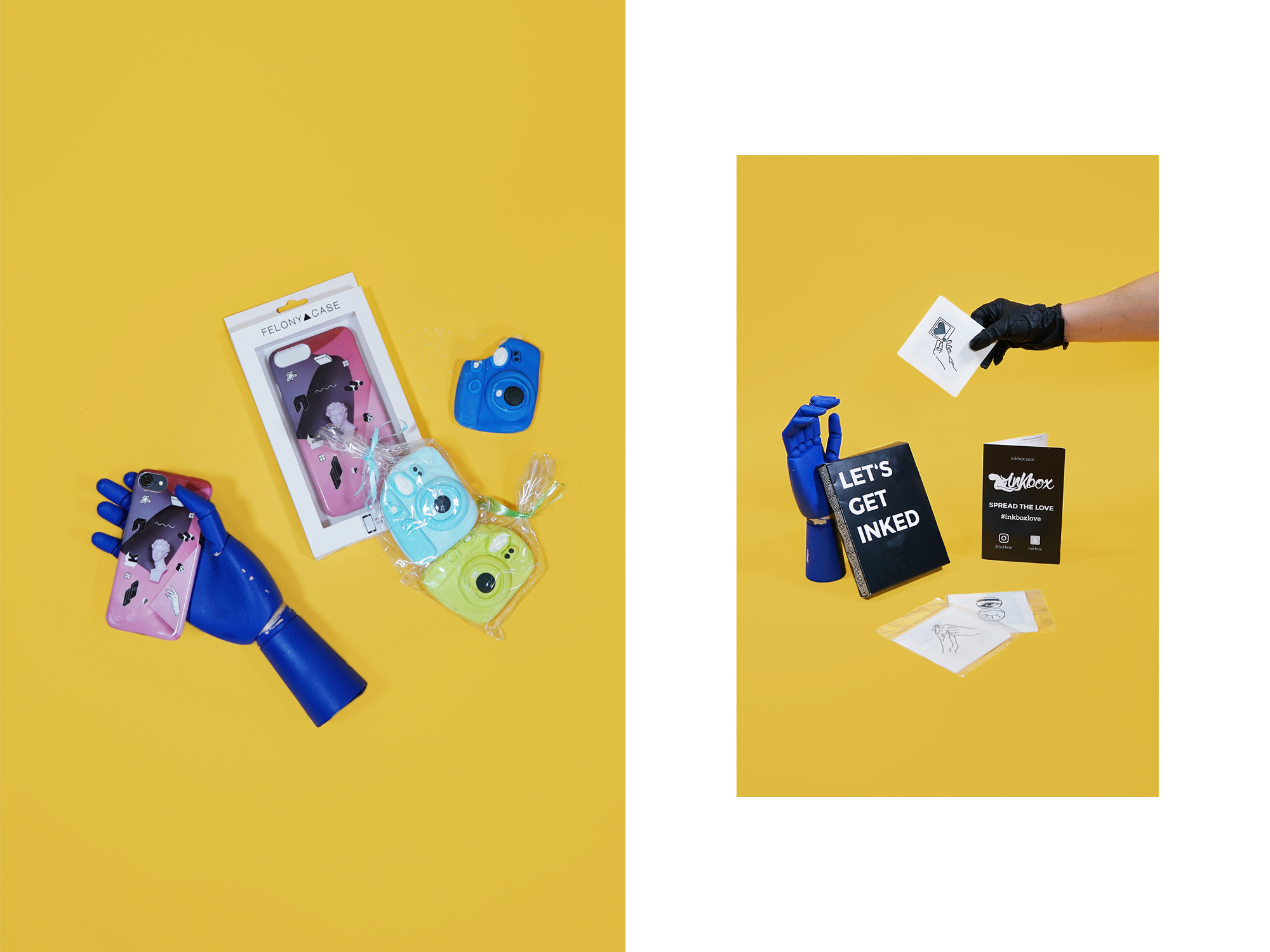 To further support this notion of collaboration, Kastor & Pollux paired artists and vendors together to create something new. For instance, notable tattoo artist Curt Montgomery designed 3 exclusive tattoos for the #SQ10TO event, and Inkbox – a 2-week temporary tattoo manufacturer – produced these designs for all guests of the event. Kastor & Pollux also teamed up with Felony Case to create a limited edition phone case (which you can now purchase here).

The event's design identity looked to dismantle the concept of "don't put me in a box".
Drawing inspiration from grids and familiar design iconography, we developed a series of icons and word marks that we applied to all event collateral – from window displays to gift bags.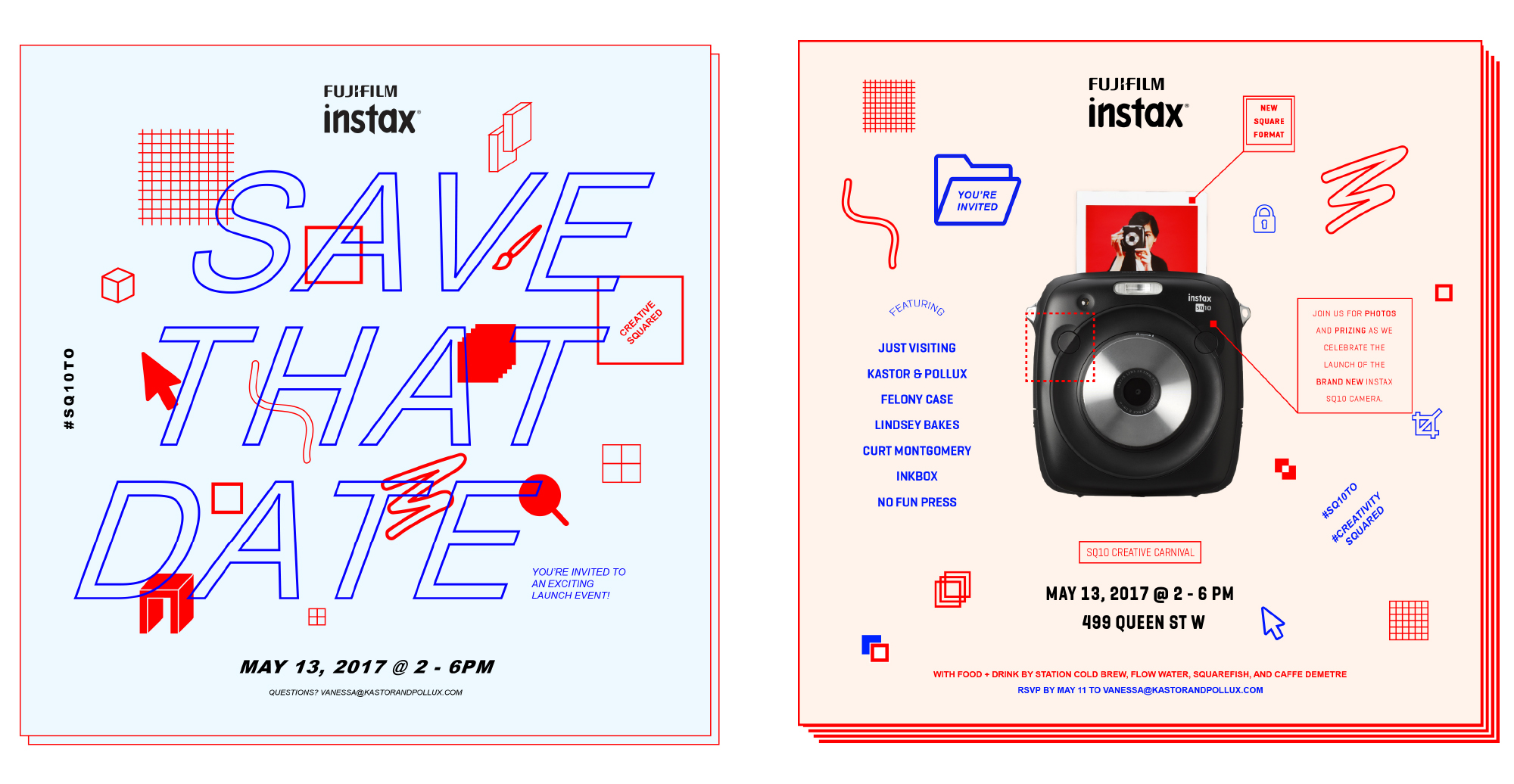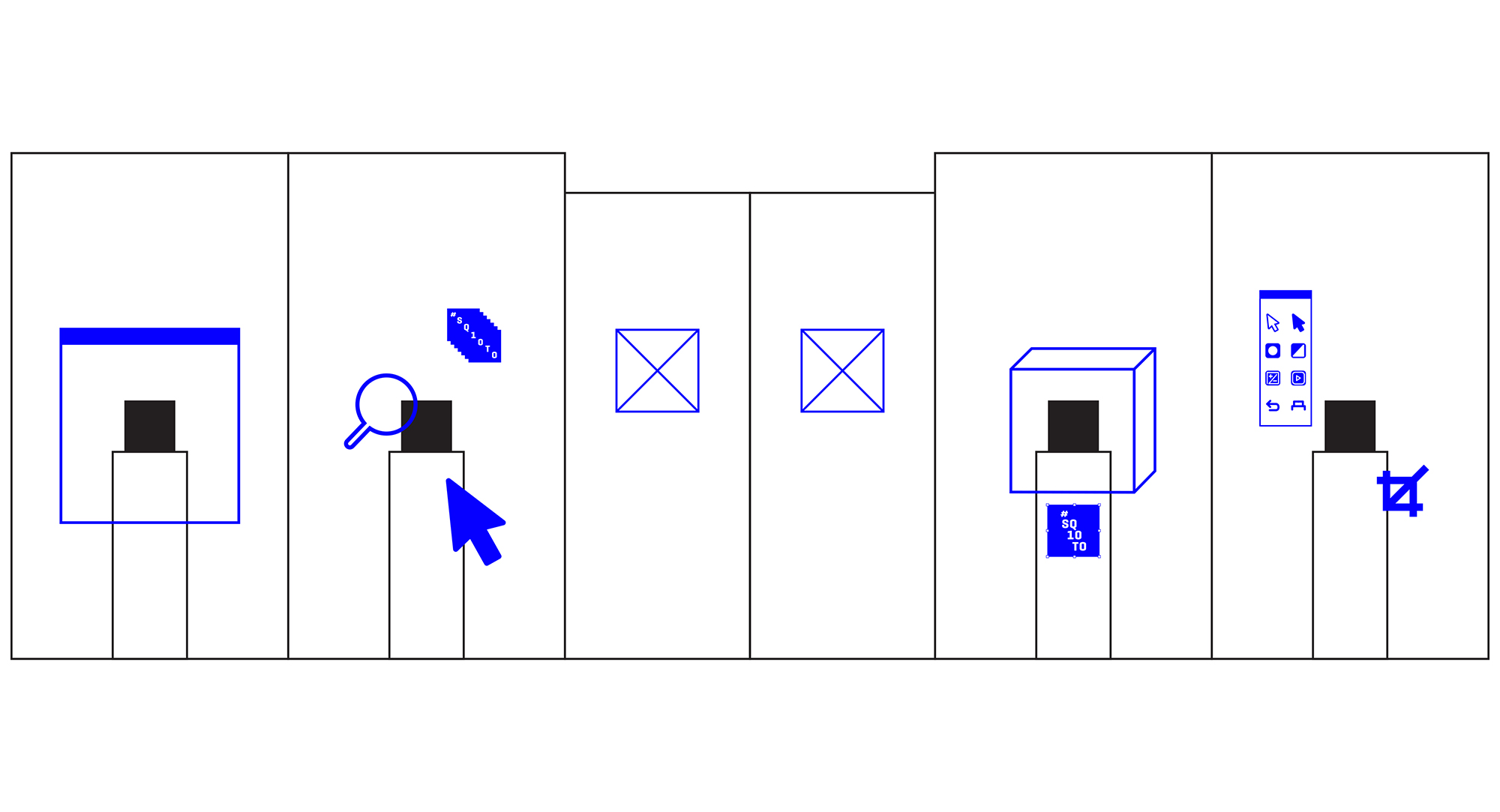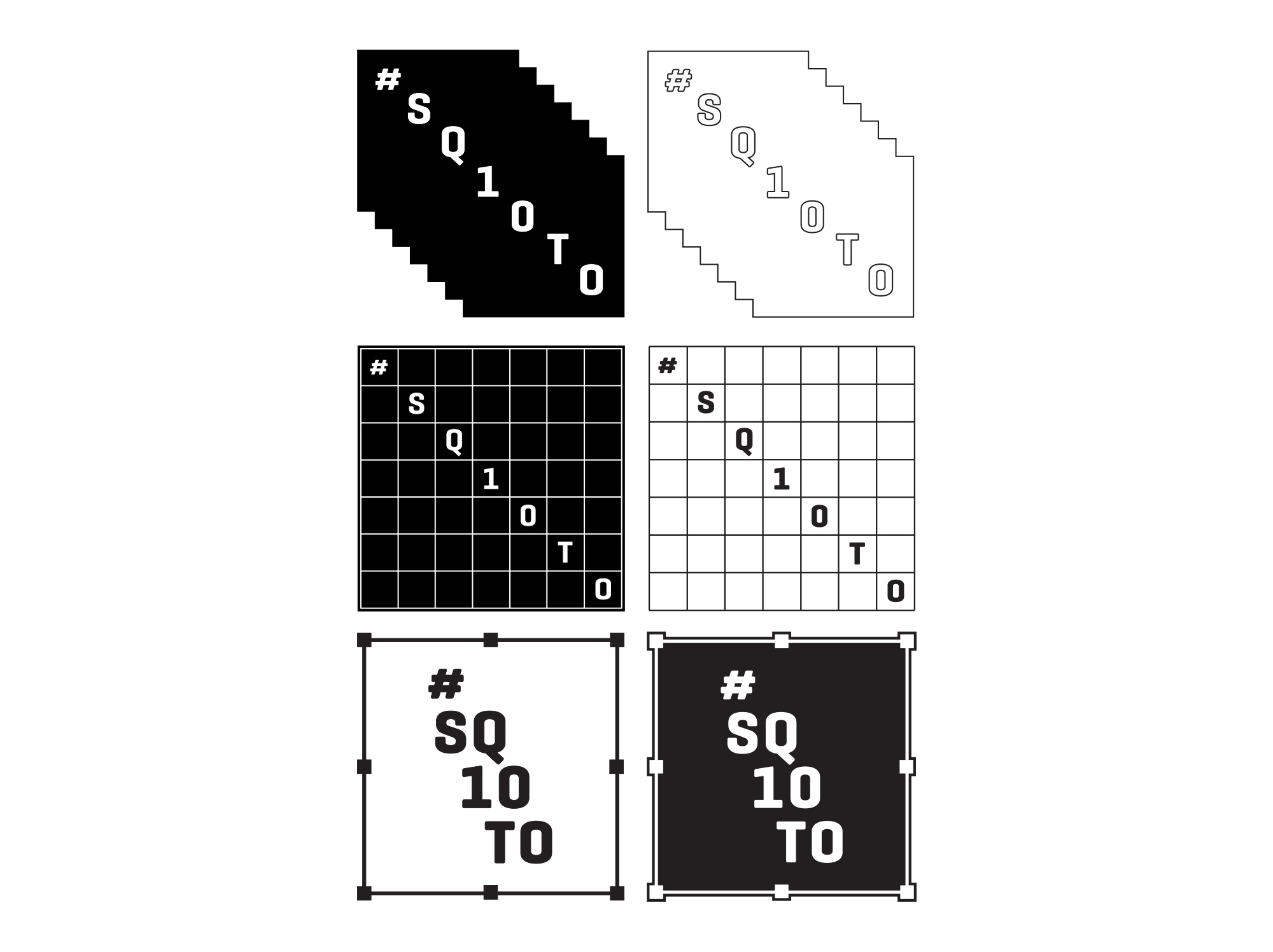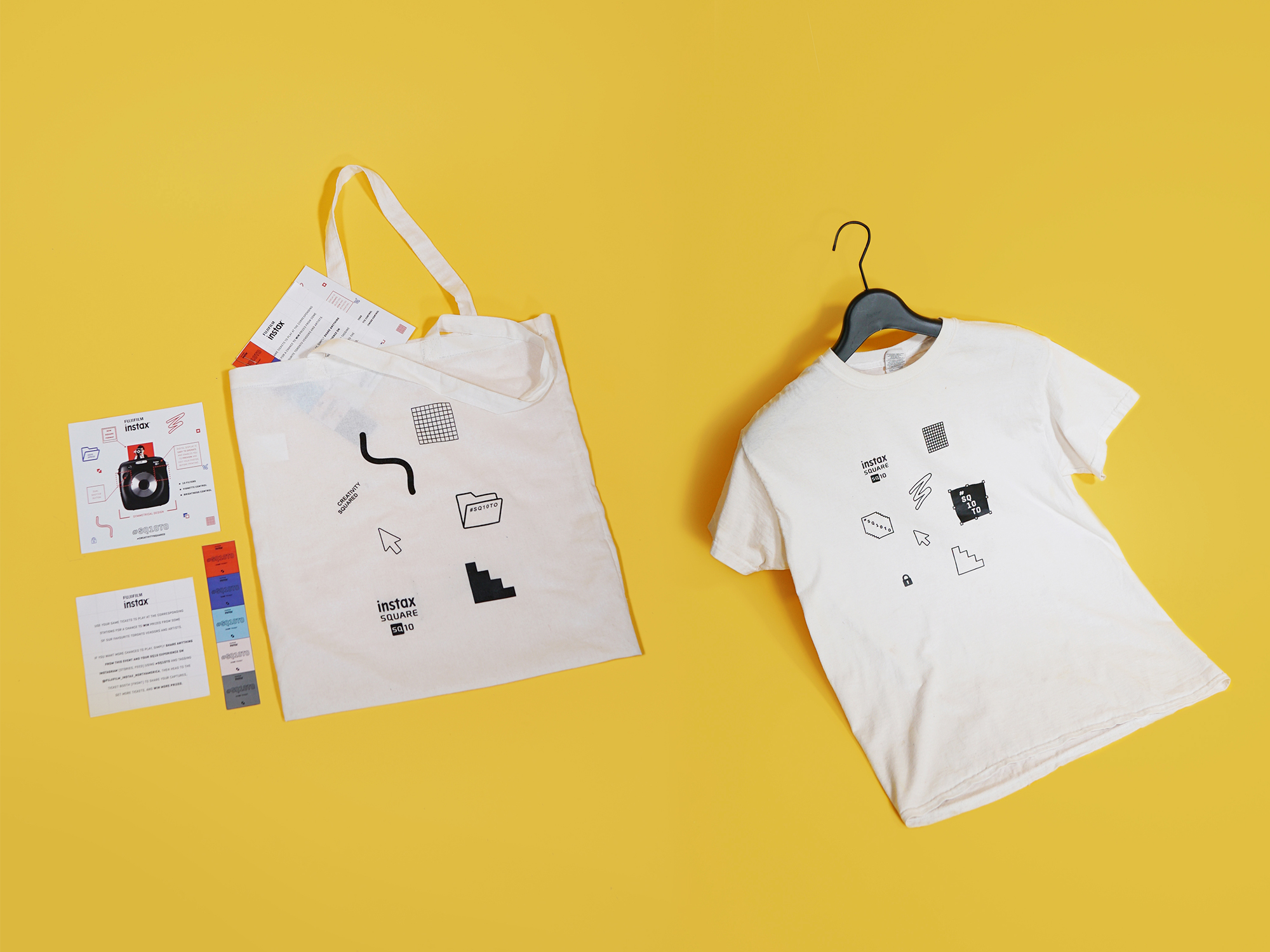 Through an integrated pre-launch campaign, Kastor & Pollux was successful in creating buzz and interest across social media – partnering with some of the city's most talented creatives.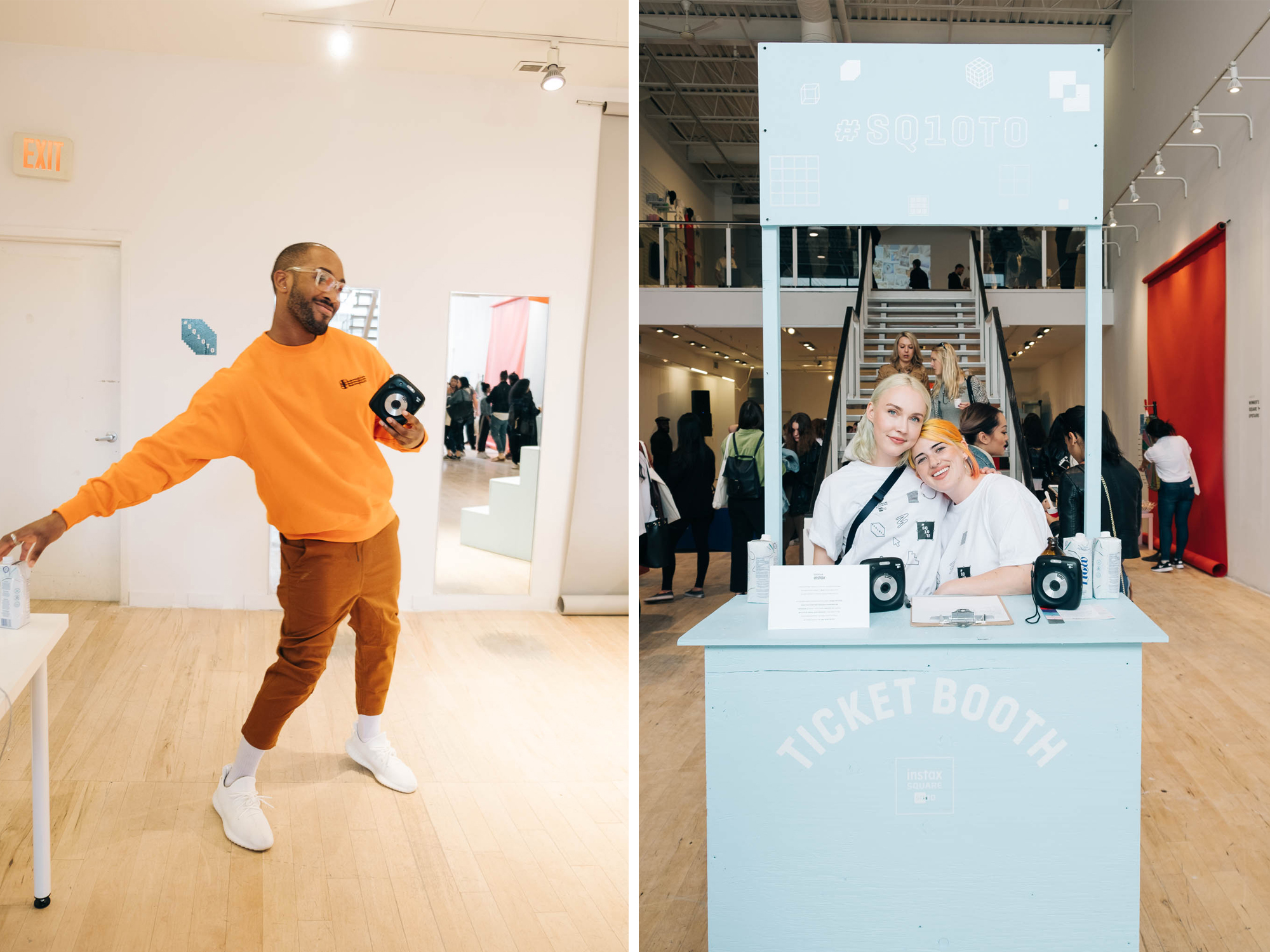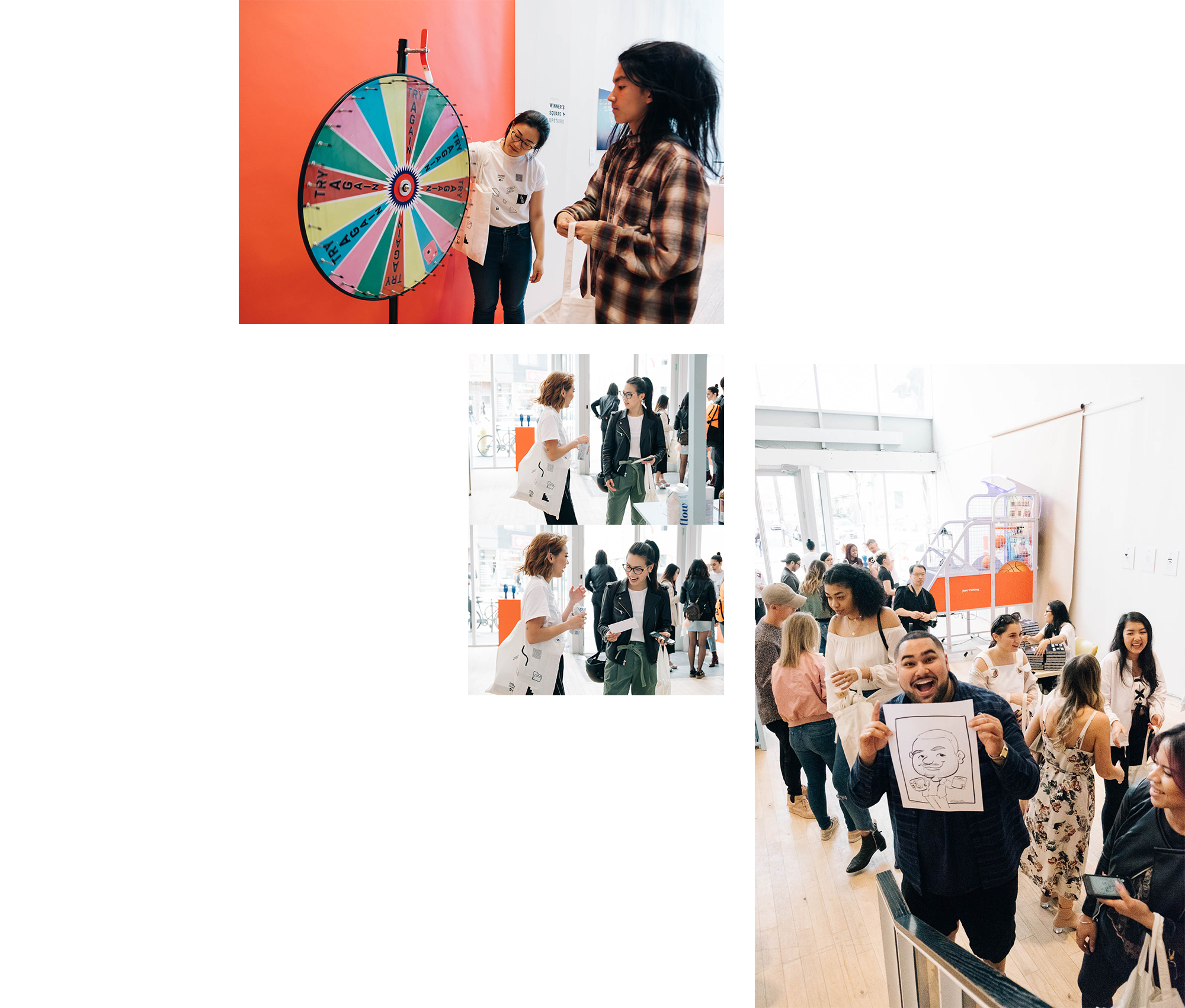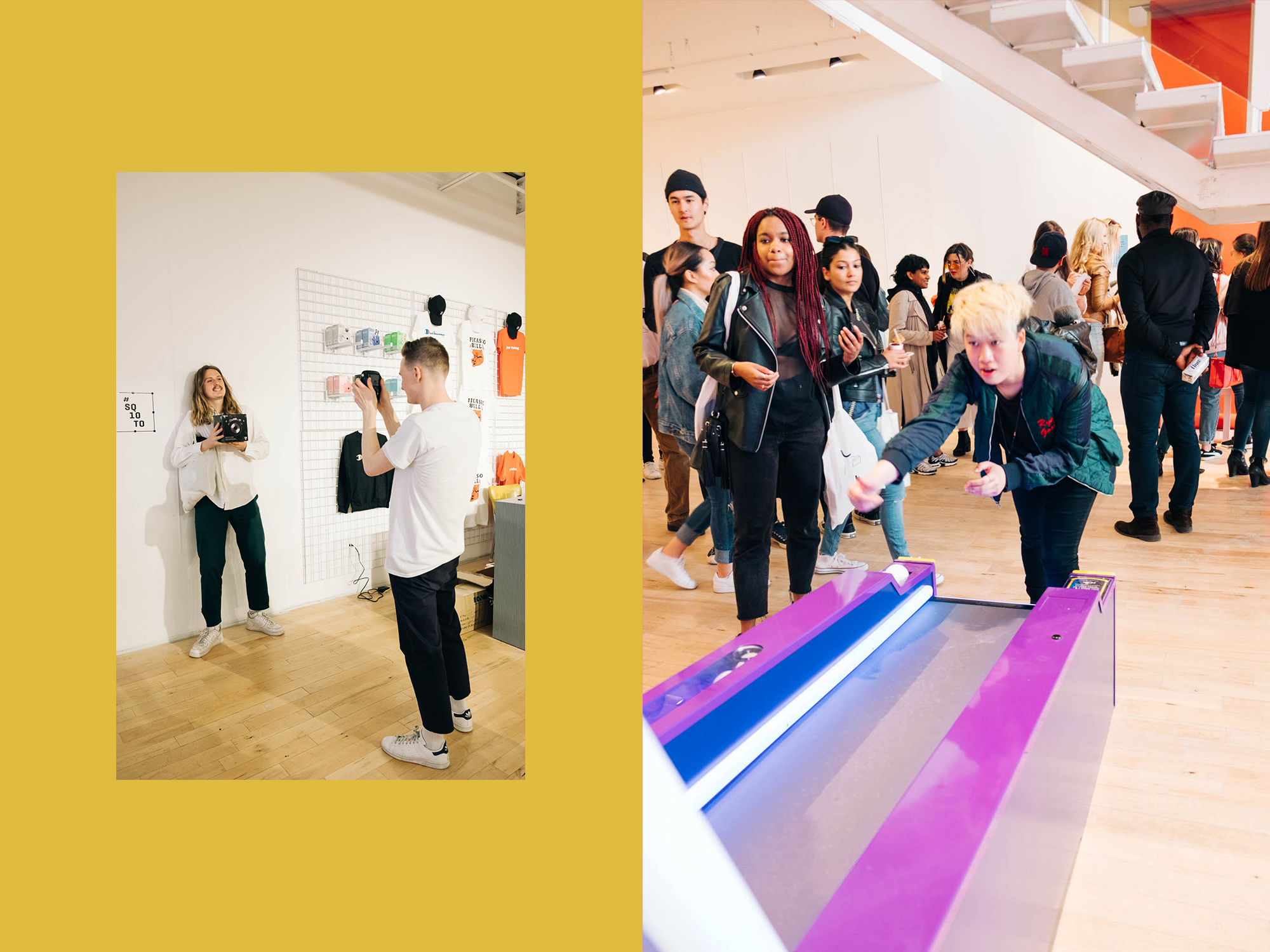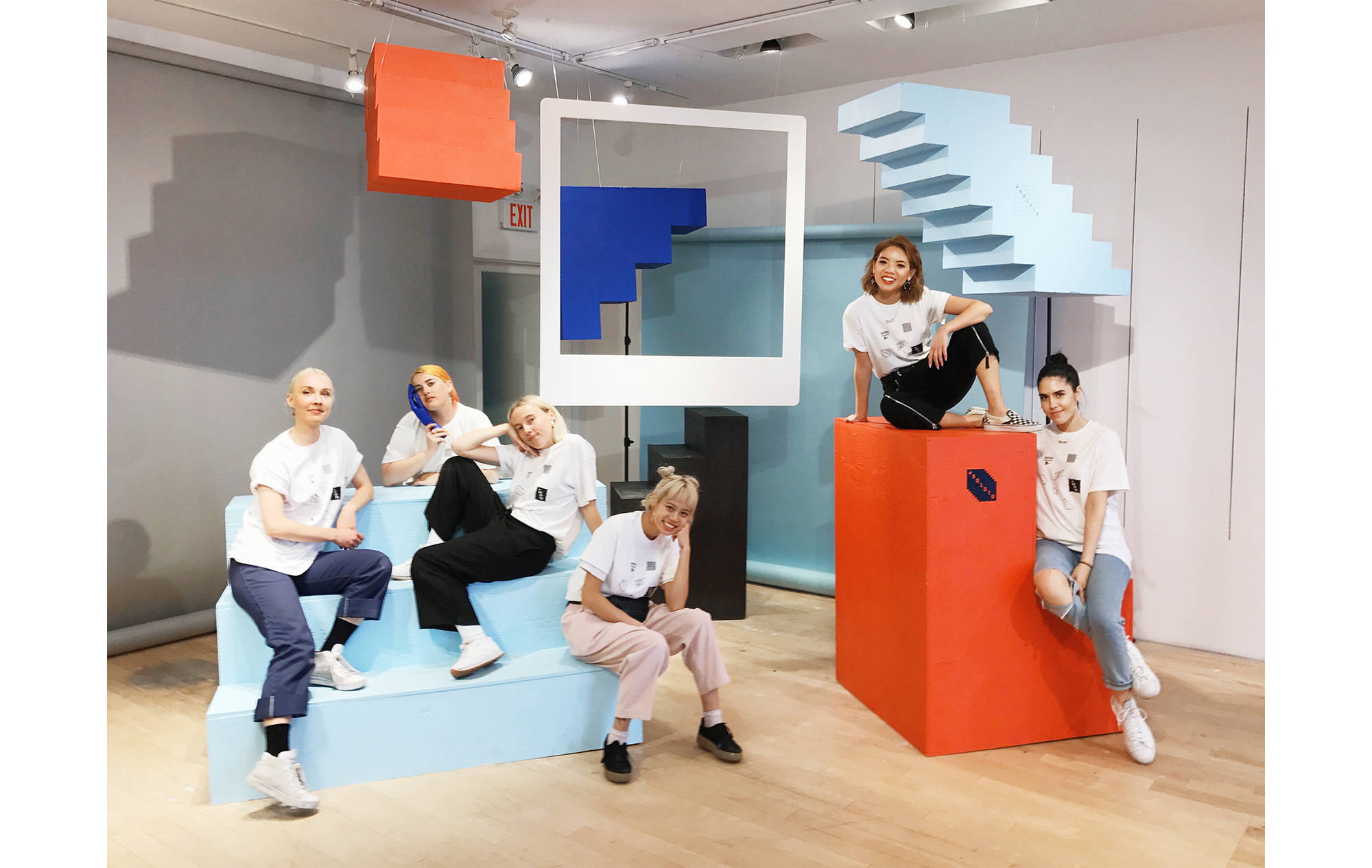 Creative Direction: Dani Roche
Executive Production + Strategy: Dani Roche
Graphic Design: Sabrina Scott
PR + Marketing: Vanessa Cesario
Creative Production + Design: Ema Walters + Dani Reynolds
Build: Jordan Mill
Assistant: Chanelle Lu
Video: Taylor Reynolds
Documentation: Duy Nguyen