Q&A with Nadia Sarwar and Lee Trigg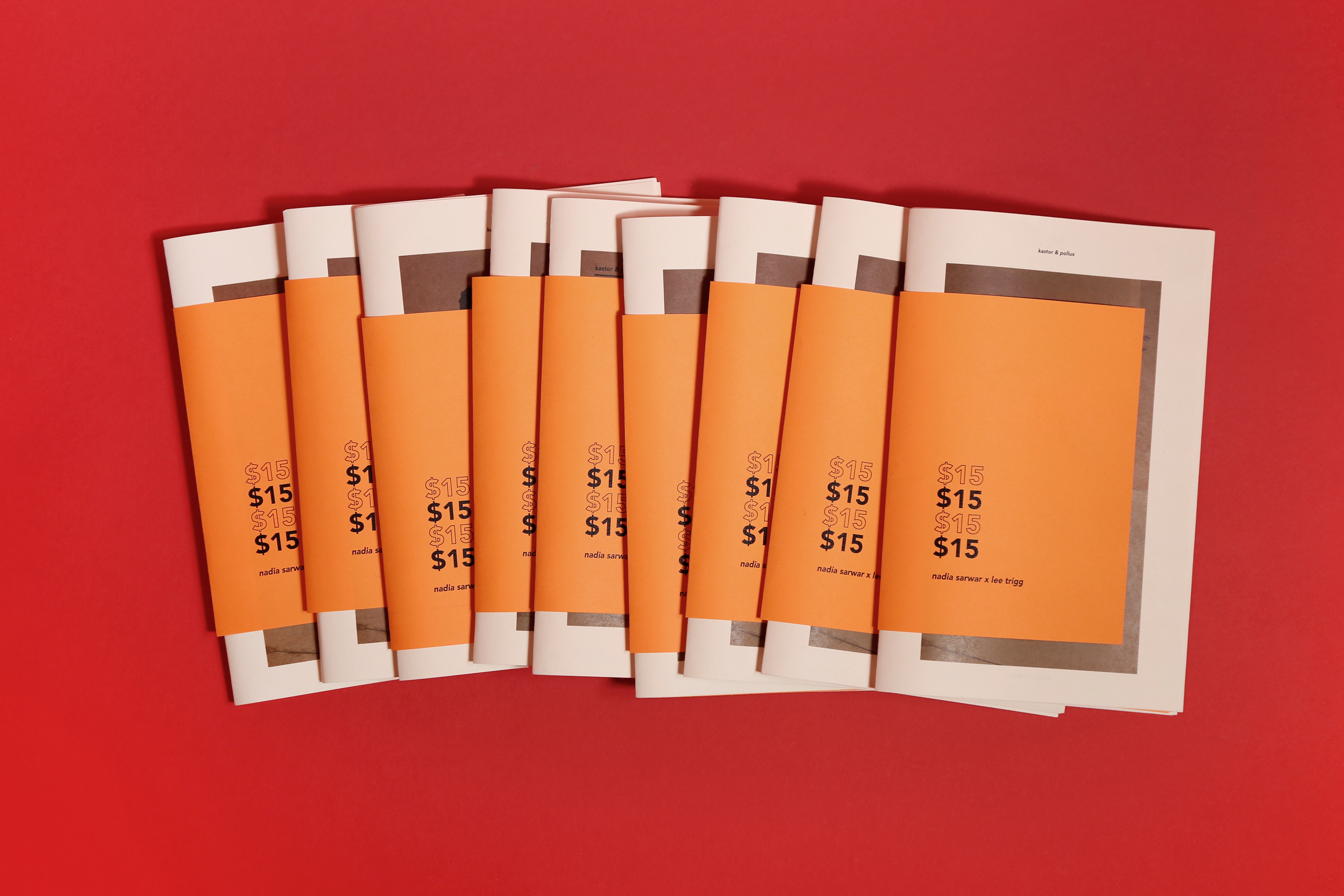 Nadia Sarwar and Lee Trigg dreamt up a photo book, and we made it.
Kastor & Pollux is a full-service digital and experiences agency designed to connect with a savvy and progressive new media audience. Combining the traditional capabilities of a digital studio with a personality-led approach to content creation, Kastor & Pollux provides social credibility and established distribution.

"$15" is a photo book featuring the work + words from artists and collaborators Nadia Sarwar and Lee Trigg. It is designed and published by Kastor & Pollux, and you can buy it here.
INTRO:

Q: Who are you and what's a fun fact about yourself / each other?
NADIA: I'm Nadia, a photographer from the U.K., living in Los Angeles. We both really, really like banana flavored Runts.
LEE: I'm Lee, a stylist mainly working in fashion and music living in London, UK. It's true, we love banana Runts.

Q: How do you two know each other?
A: From the internet and beyond.

Q: When/how did you start working together?
A: About 6 years ago, we set up a few shoots for fun, but since then, we've been in different cities so the opportunity hasn't really arisen again until now.

Q: What's the best part of working together?
A: We're generally very in sync as friends, so our work process is fluid and fun.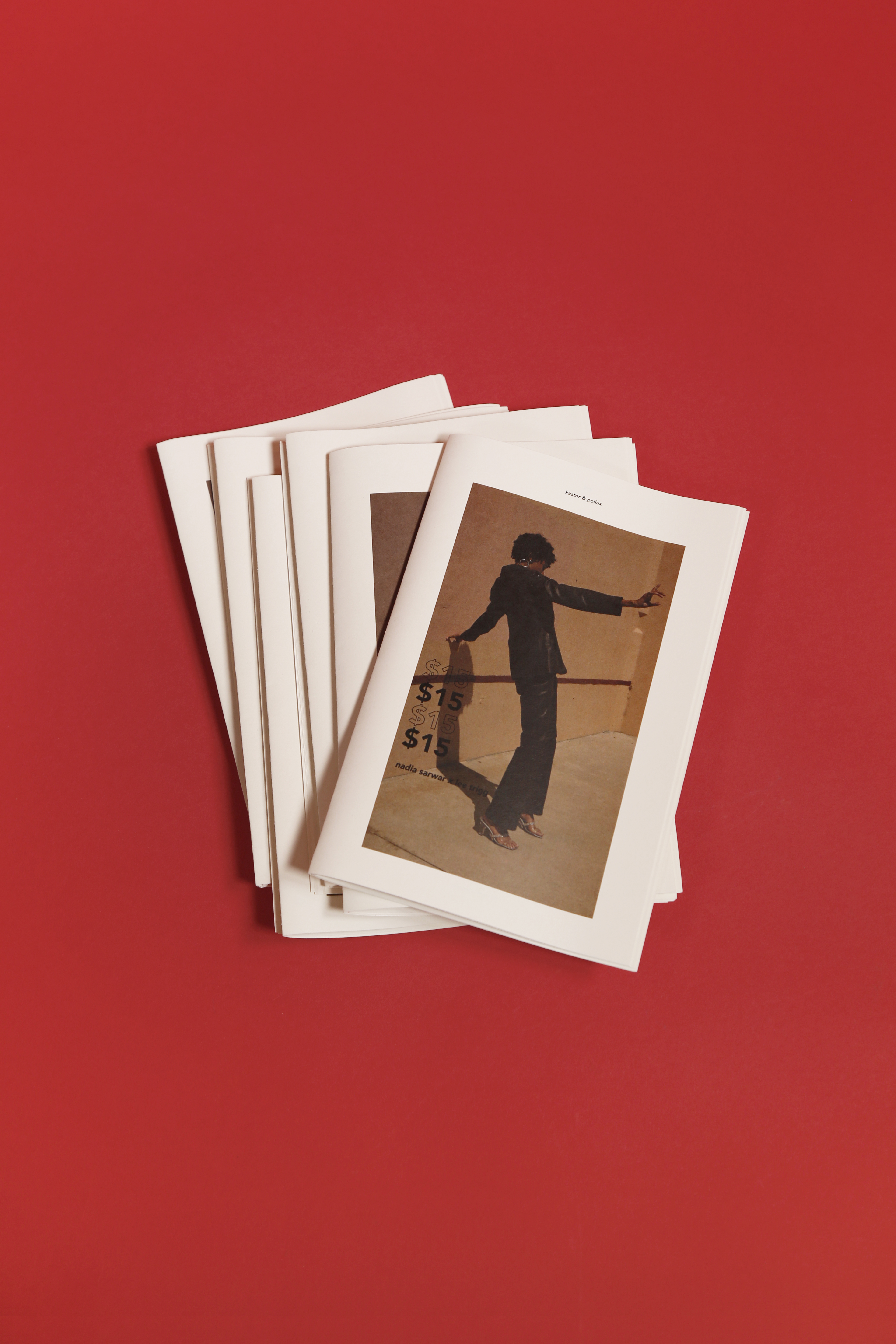 THIS PROJECT:

Q: Can you give us a synopsis on this photo set?
A: It's a spotlight on girls and the ability to create a body of work together with ease, we explored the idea of women in different stages of their lives taking on stylistic roles of women in other positions.

Q: Can you tell us a little bit about how this photo set came to be?
A: It was pretty organic, we were both interested in portraying a series of women and their roles as mothers, daughters, sisters and mixing that with clothing that solely came from second hand stores around the LA area.

Q: How did you come up with the title?
A: All film and items of clothing used to produce this project were $15 or less, and how much it costs to purchase the collection of photos.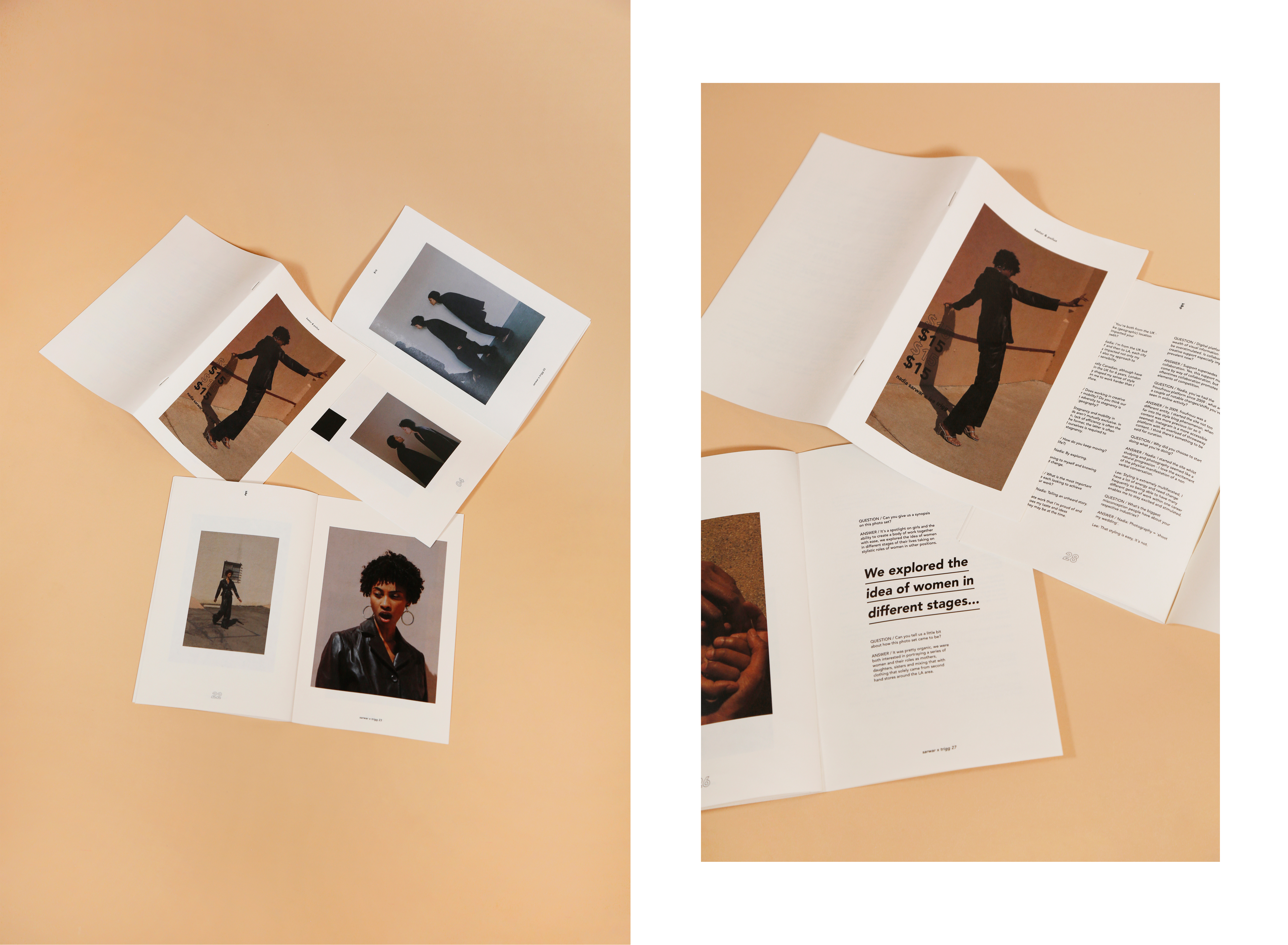 GENERAL:

Q: You're both from the UK – do you feel like (geographic) location impacts/has impacted your work and growth?
NADIA: I'm from the UK but moved to NY and then to LA, each city has definitely impacted not only my aesthetic but also my approach to work and my sensibility.
LEE: I'm actually Canadian, although have been based in the UK for 6 years. London has definitely shaped my sense of style and it's driven me to work harder than I ever have before.

Q: Does working in creative fields call for mobility? Do you think our generation's adversity to stagnancy is based off of geography?
A: Stagnancy and mobility in creative fields aren't mutually exclusive. In this equation, lack of efficiency is often the catalyst to the former, the latter is often what we tell ourselves is required to prevent the stagnancy.

Q: How do you keep moving? (In work, in life?)
NADIA: By exploring.
LEE: by listening to myself and knowing when i need change

Q: What is the most important thing you're each looking to achieve through your work?
NADIA: Telling an unheard story.
LEE: To create work that I'm proud of and that expresses my taste and ideas whatever they may be at the time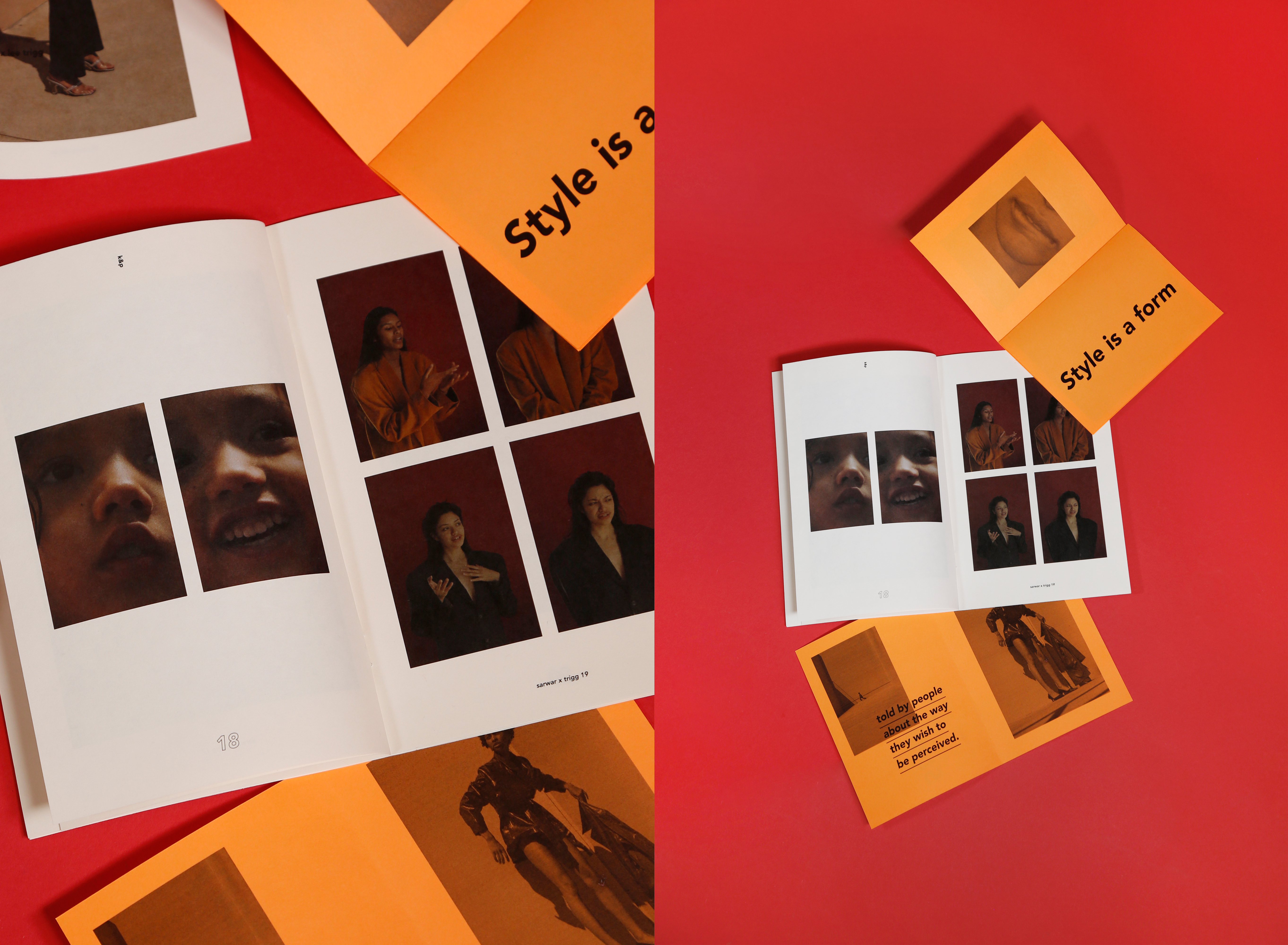 WORK:

Q: Digital platforms provide a wealth of visual information – it's easy to be overstimulated. Is collaboration and creative support especially important/prevalent now?
A: Support supersedes collaboration. Yes, this support may come by way of collaboration, but oftentimes collaboration promotes elements of competition.

Q: Nadia, you've had the frouufrouu platform since 2009 – what are a couple of notable changes/shifts you've seen in online activity?
A: In 2009, froufrouu was a different entity. I started the site not too far into the style blog phenomenon, when content was more precious (or so it seemed). Instagram is a more accessible platform with an overload of throwaway content. I think there's something to be said for curation.

Q: Why did you choose to start doing what you're doing?
NADIA: I started the site whilst studying and photography seemed like a natural progression – I love the excitement of the physical manifestation of a non verbal conversation.
LEE: Styling is extremely multifaceted, i have a lot of energy and need change frequently so being able to have many different genres of work within one career enables me to stay excited and stimulated.

Q: What's the biggest misconception people have about your respective industries?
NADIA: Photography = 'shoot my wedding'.
LEE: that styling is easy, it's not.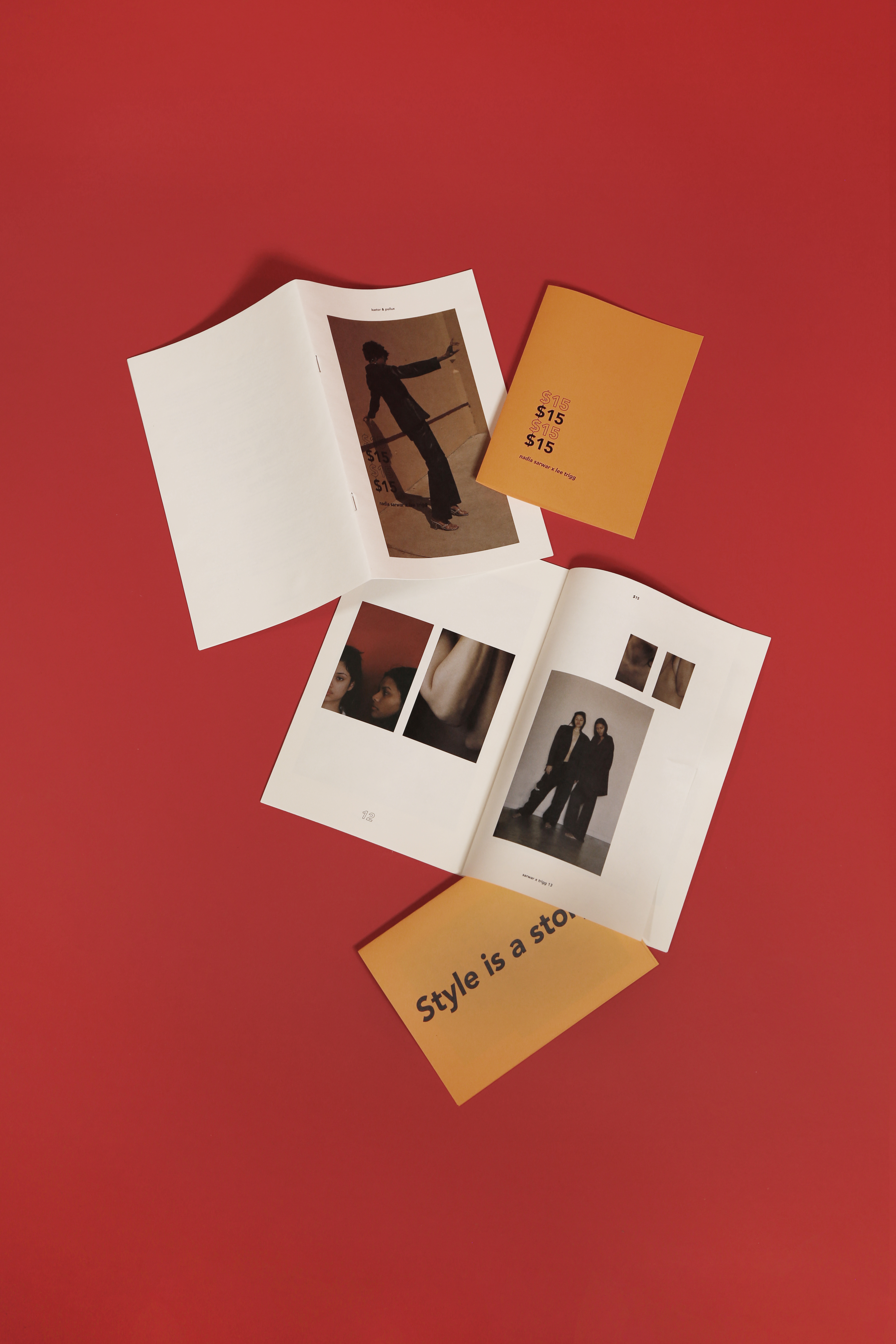 STYLE:

Q: What are your respective definitions of "style?"
NADIA: Style is a story told by people about the way they wish to be perceived.
LEE: Style is a form of expression and individualism, it's a constant opportunity to showcase who you are and how you feel.

Q: How do you feel these definitions of "style" differ from conventional/traditional concepts ideas of the fashion industry?
A: That you need to have money to create style and need to buy into large brands names to have certain status. We both have spent most of our lives shopping in thrift stores and still do, it's one of our favorite hobbies and has been since we were both very young.

Q: In recent years, Instagram has made the documentation of "personal style" accessible to the masses. As storytellers, what are some important messages you're looking to convey through your work and cut through the noise?
A: That you are always able to create something out of nothing.

You can purchase "$15" by Nadia and Lee for $15 at shop.kastorandpollux.com