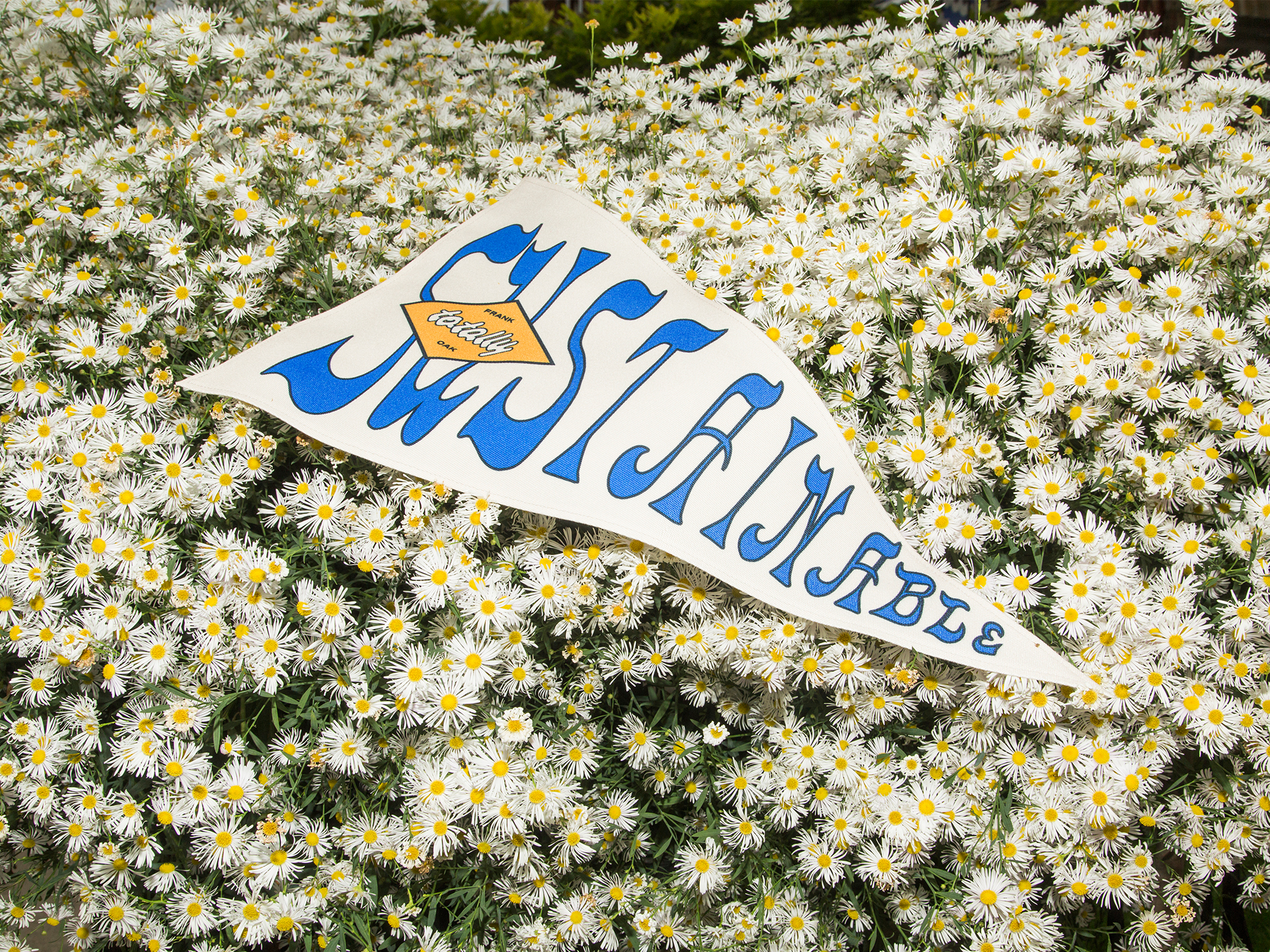 It sure smells like team spirit! All game for Frank And Oak's sustainable outerwear collection preview.
Rooted in the pledge to "Make This Last", Frank And Oak's outerwear drop ensures quality construction. By mixing durable materials and technical hard-wearing construction, this collection was designed with care and longevity in mind— ensuring each winter jacket stands the test of climate and time. Additionally, they commit to making their resources last: sharing a promise to eliminating the production of virgin plastic by repurposing existing resources into our supply chain. Each piece of outerwear is made with recycled polyester, sourced from discarded plastic bottles or used polyester garments.

To test out the new sustainable outerwear collection from Frank And Oak, we designed a system of retro-inspired pennants and paraphernalia. After all, nothing says "get ready to brave the frigid Canadian winter" like a hockey arena takeover!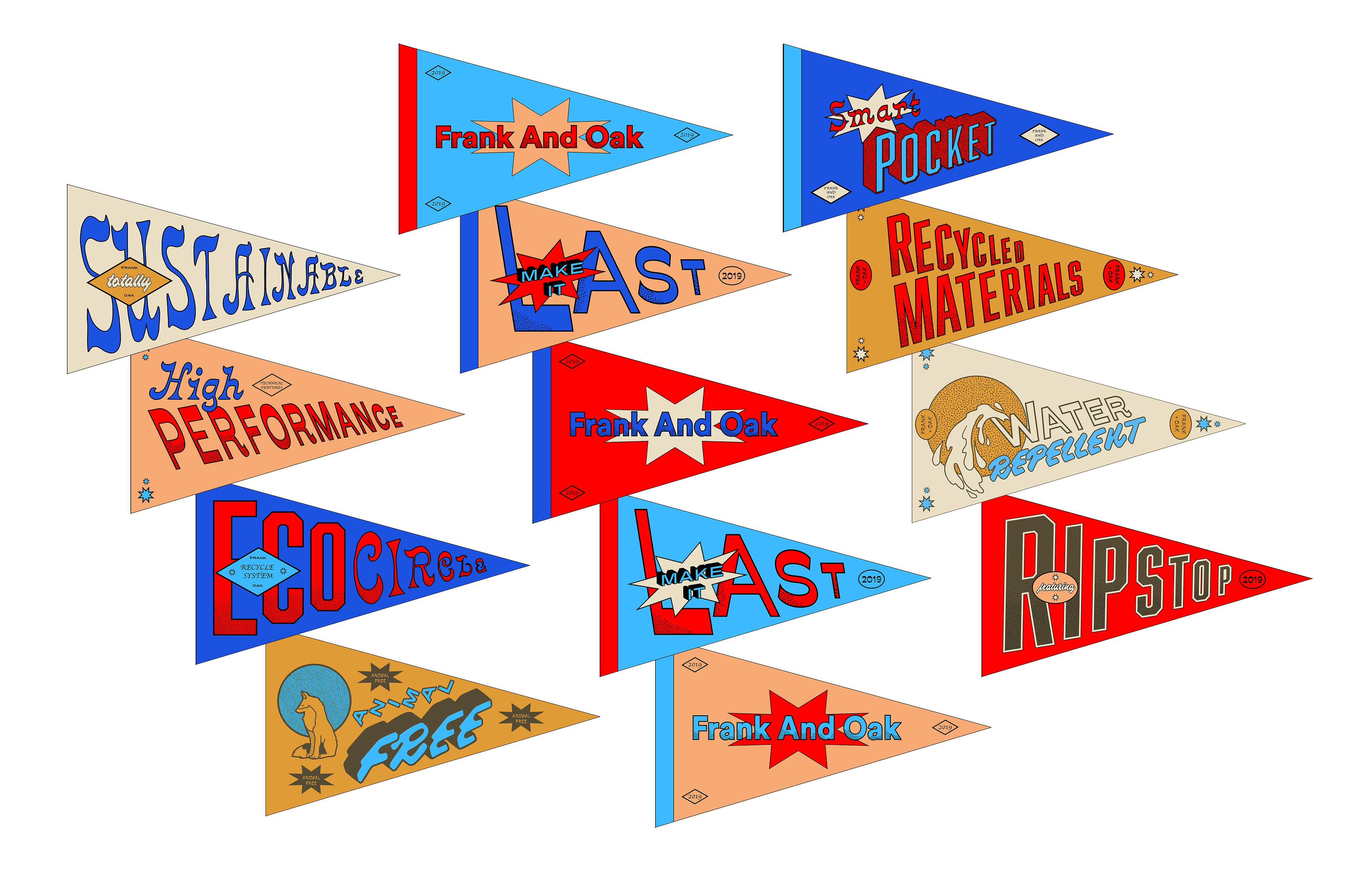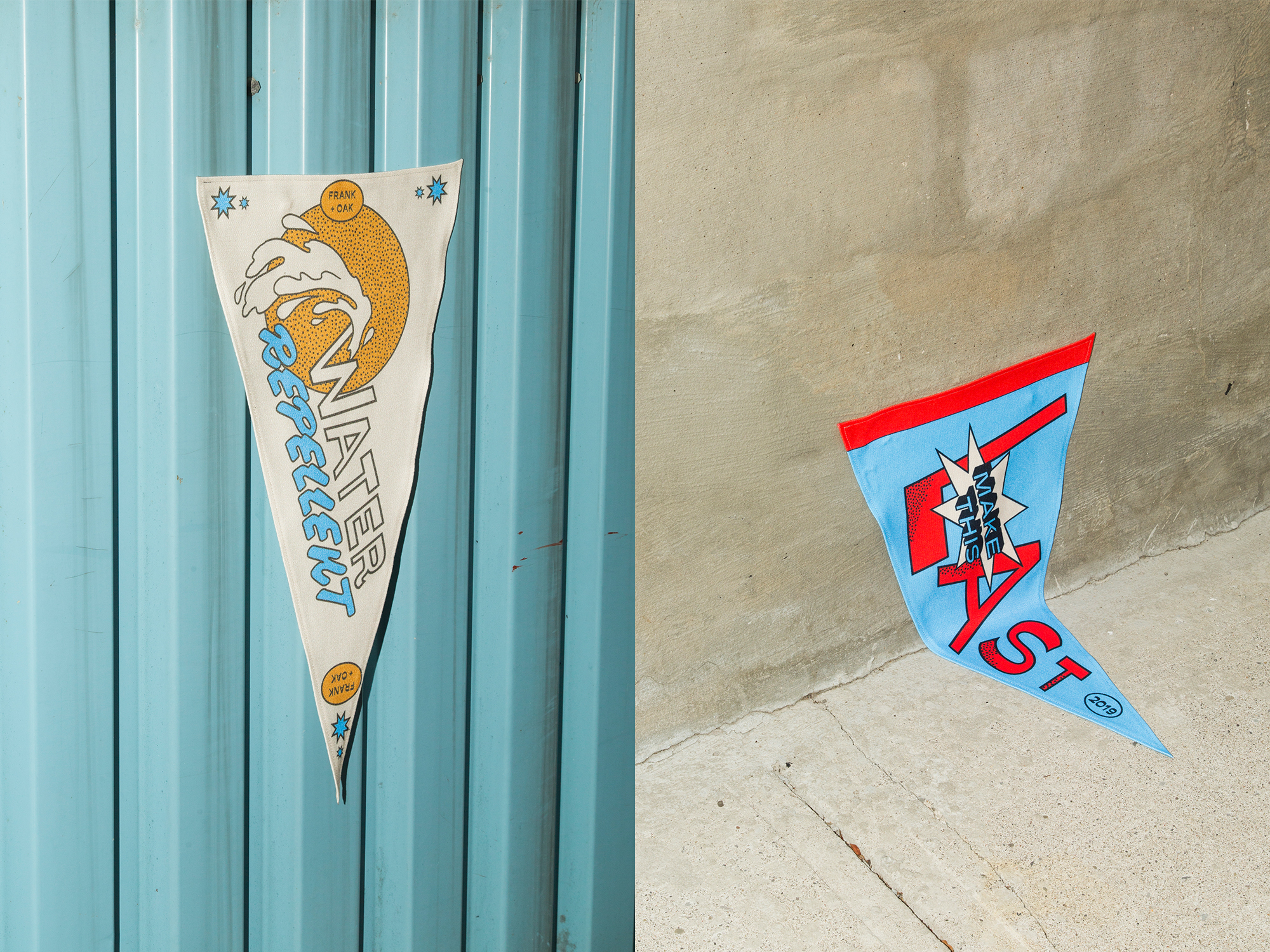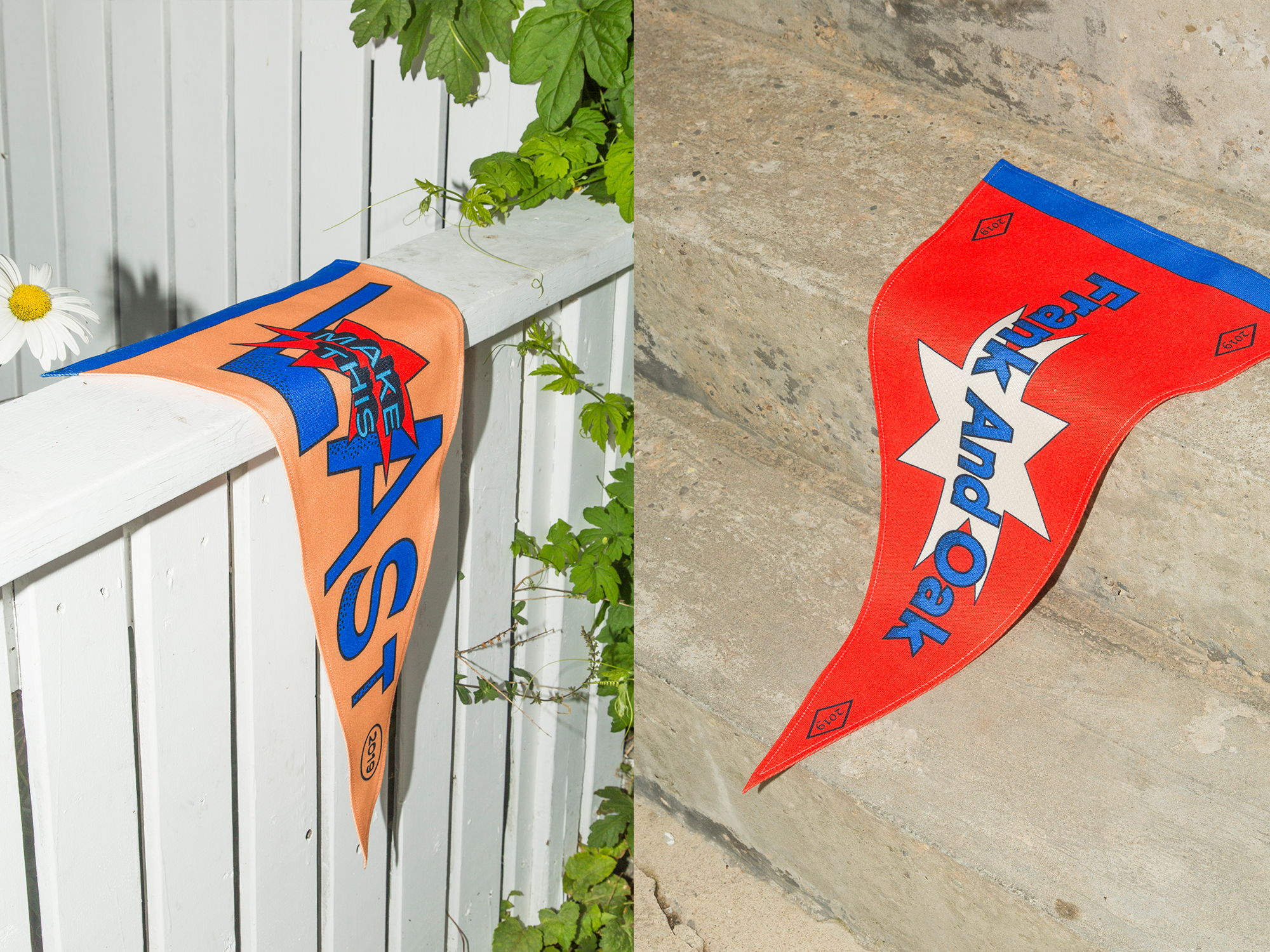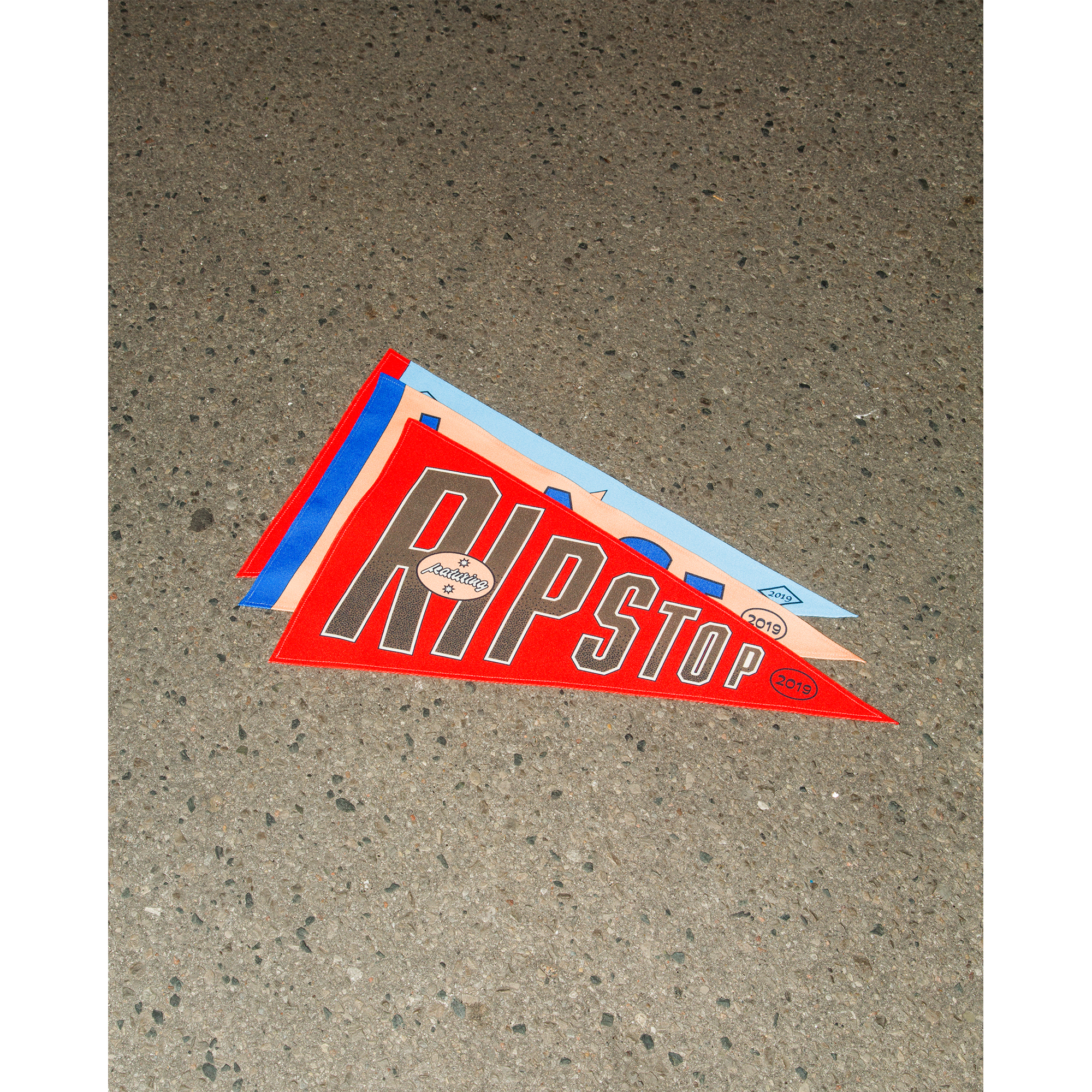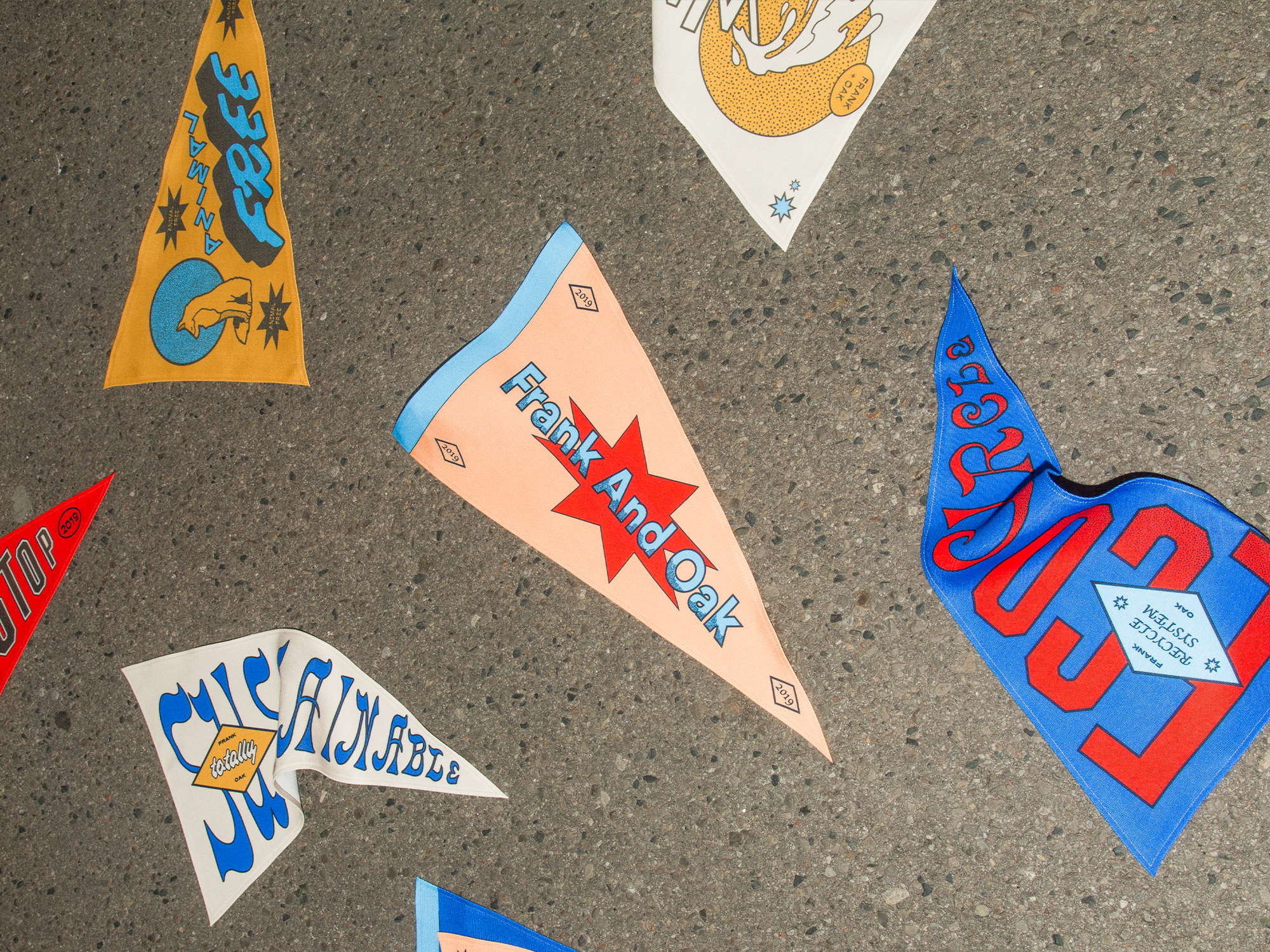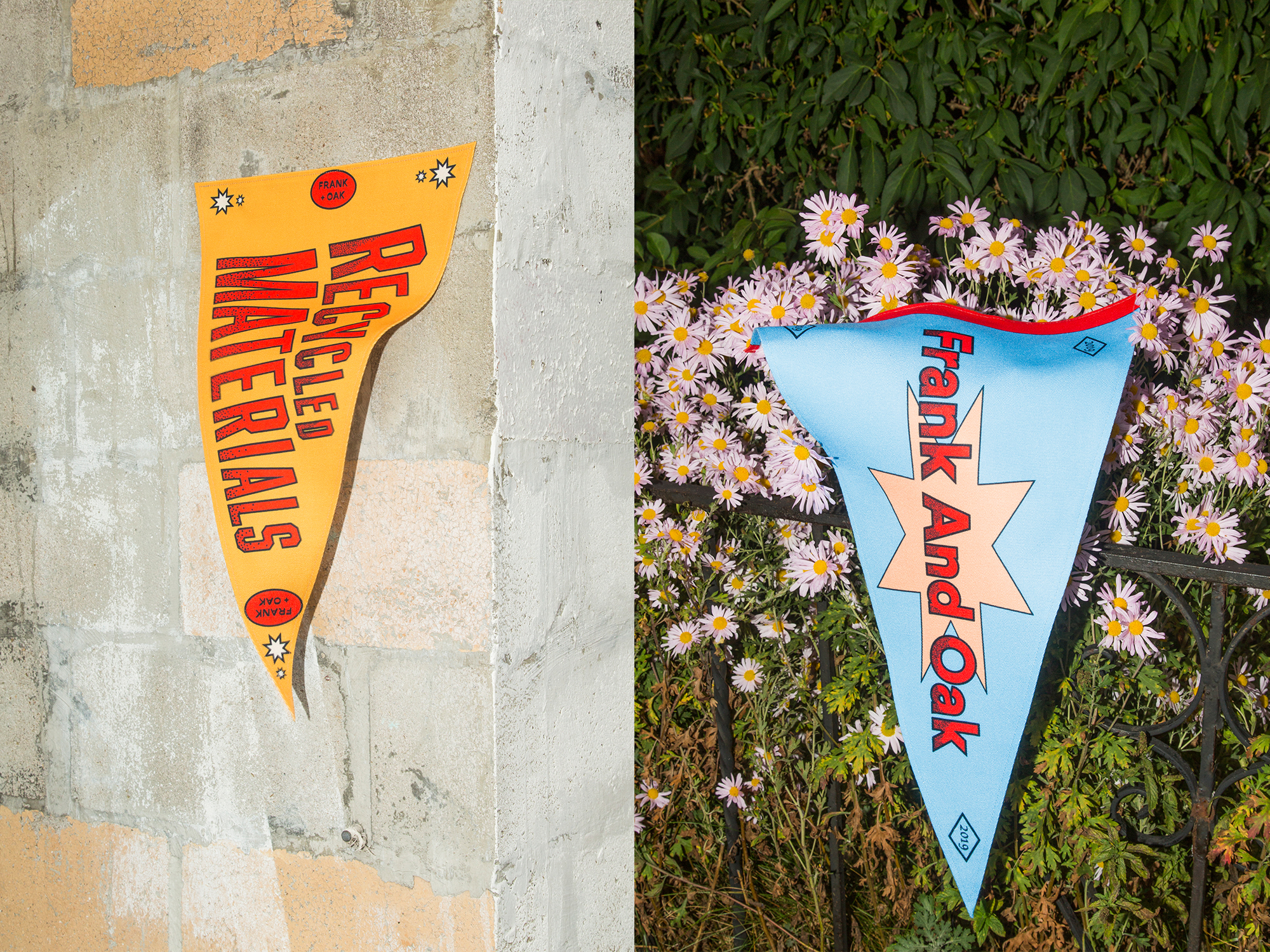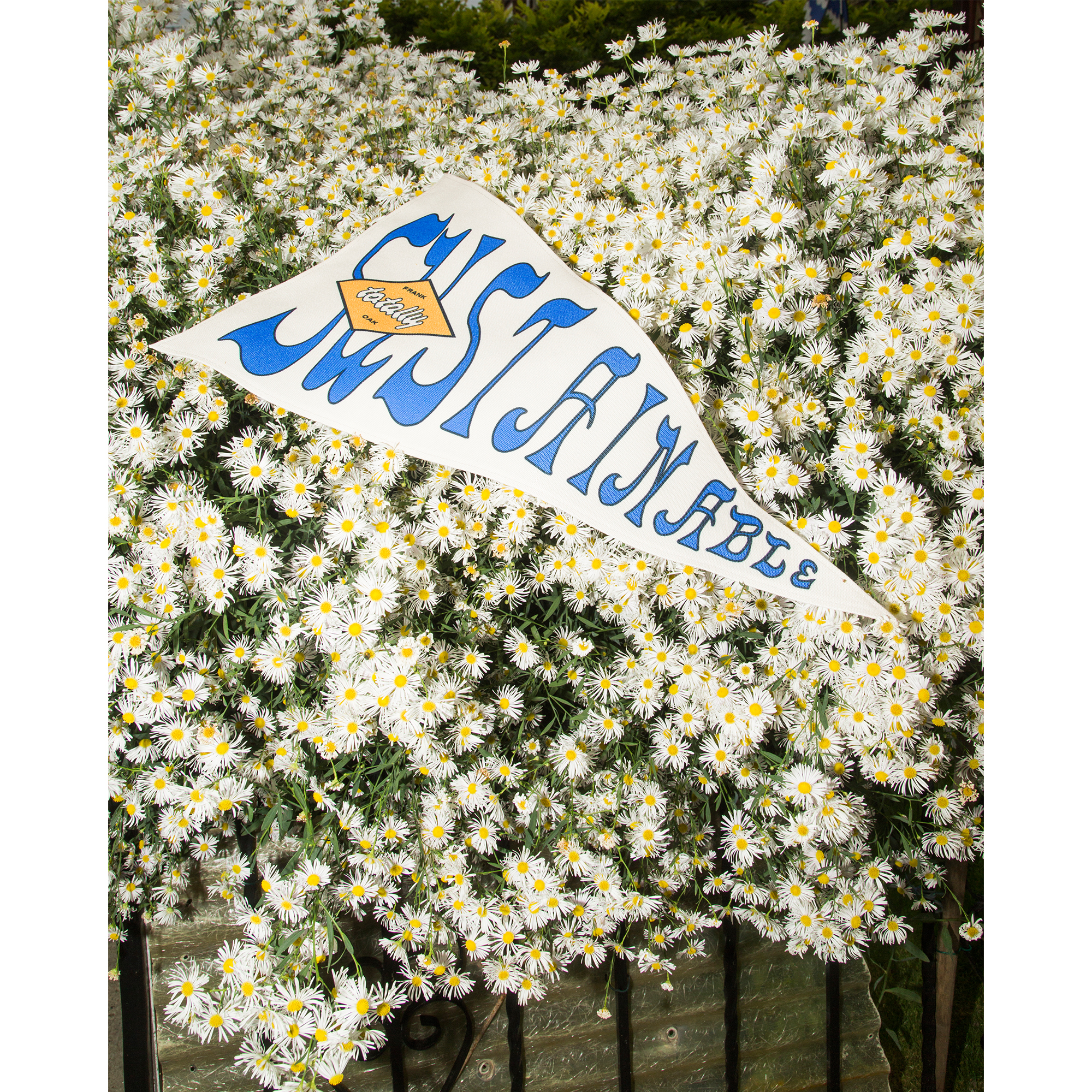 Installed in the arena's locker rooms, these pennants acted as cheerful victories for the newly listed Certified B Corporation, including features such as "Ripstop" and wins such "Animal Free" and "Water Repellant". After all: if you've got it, flaunt it, right?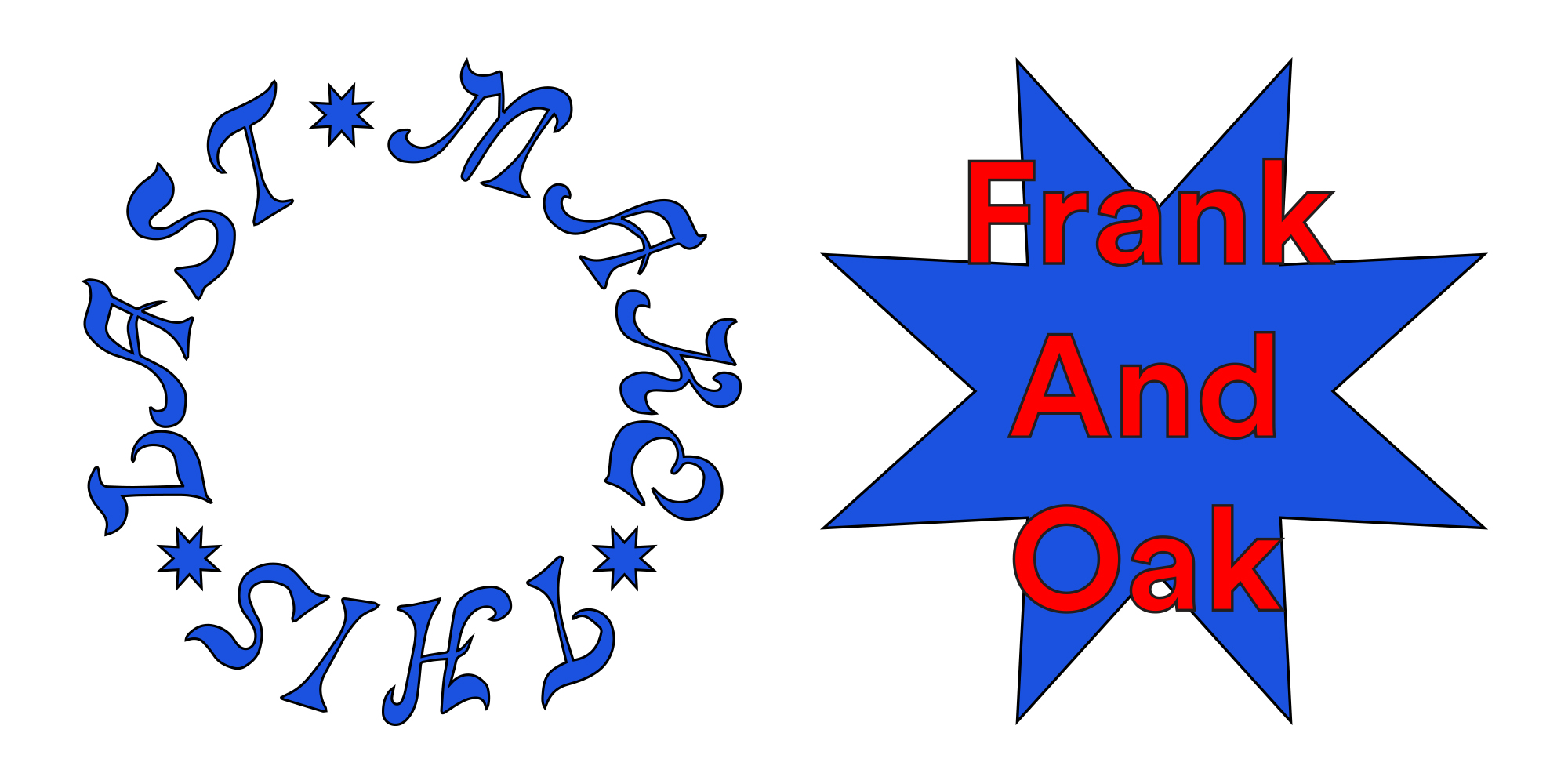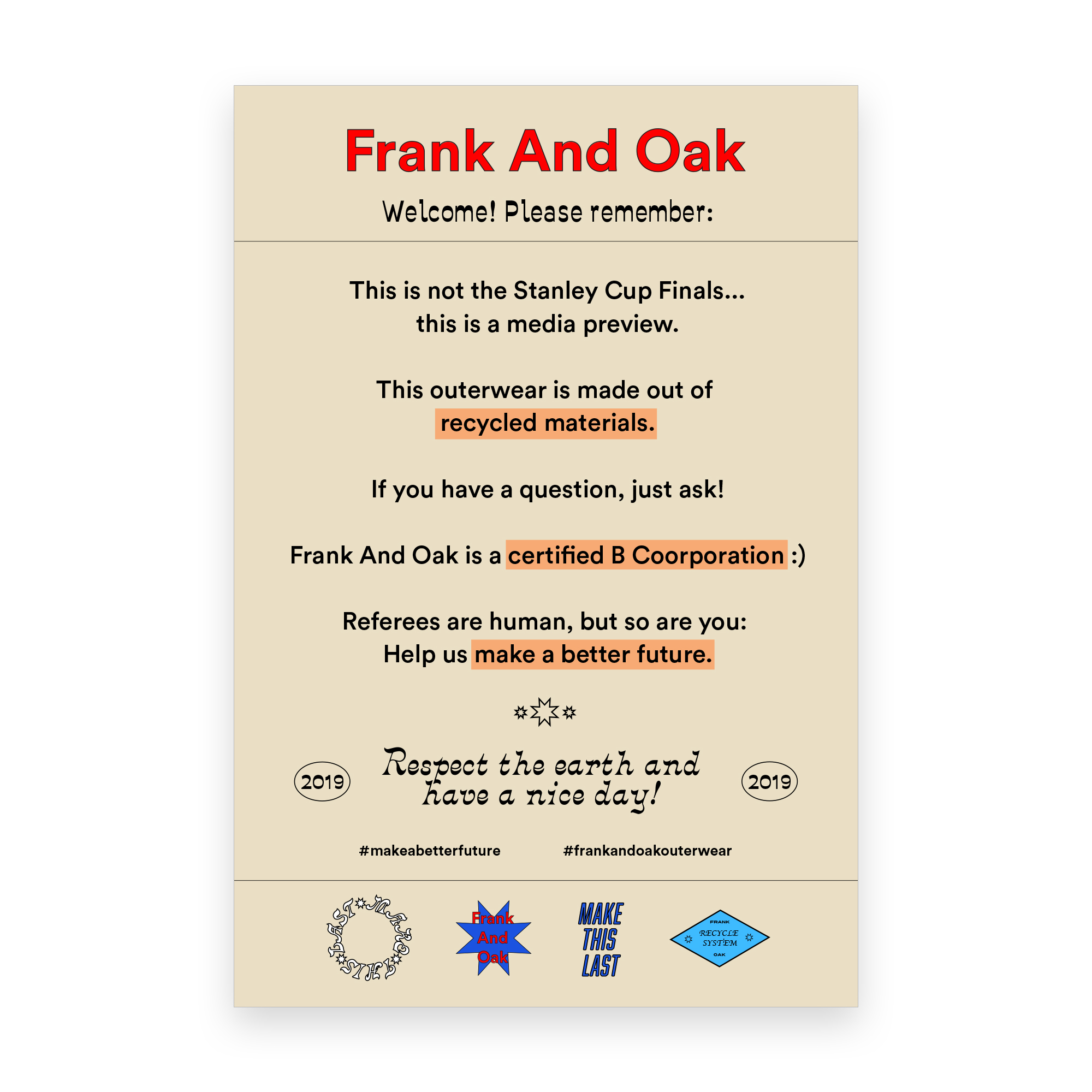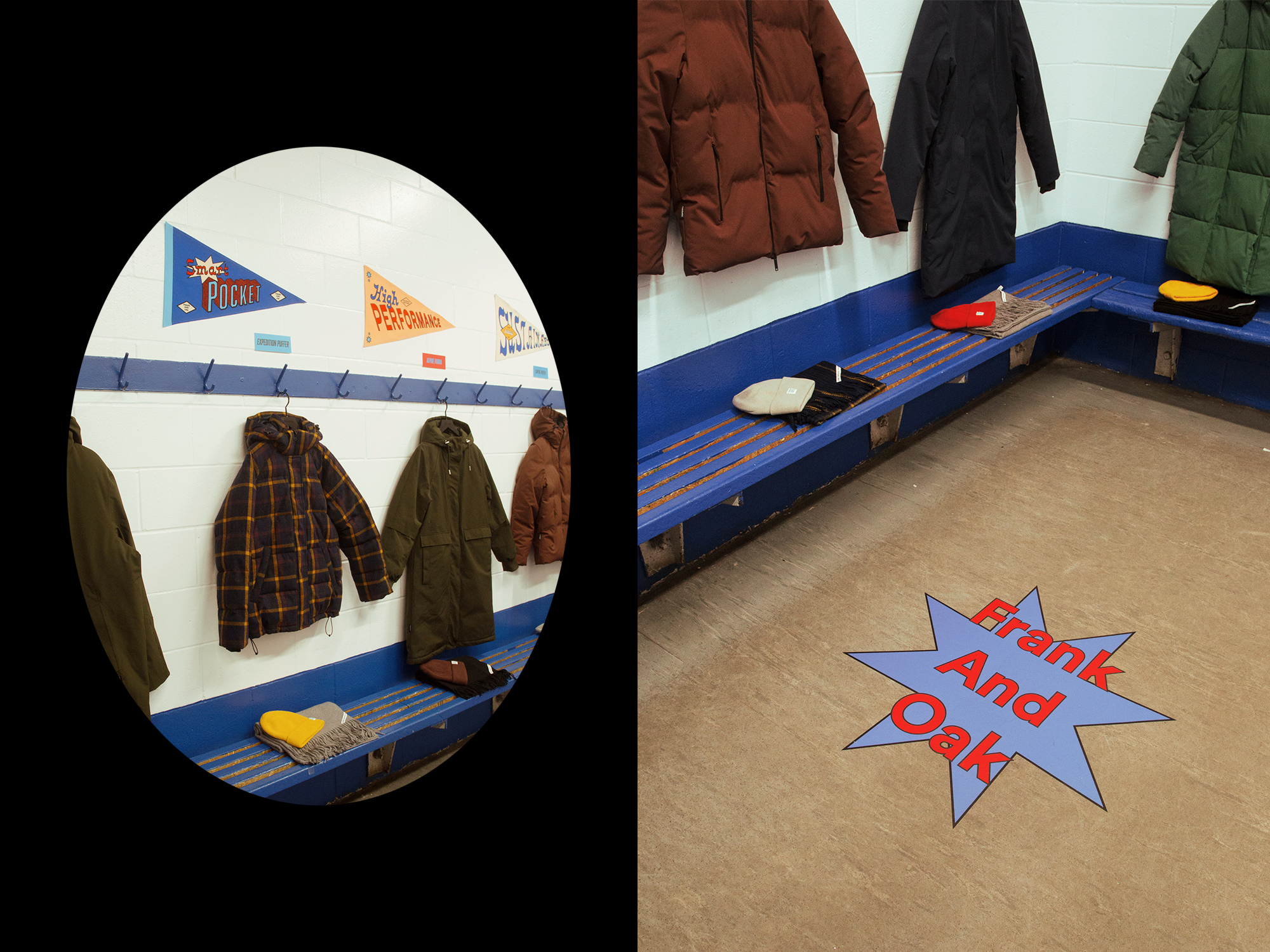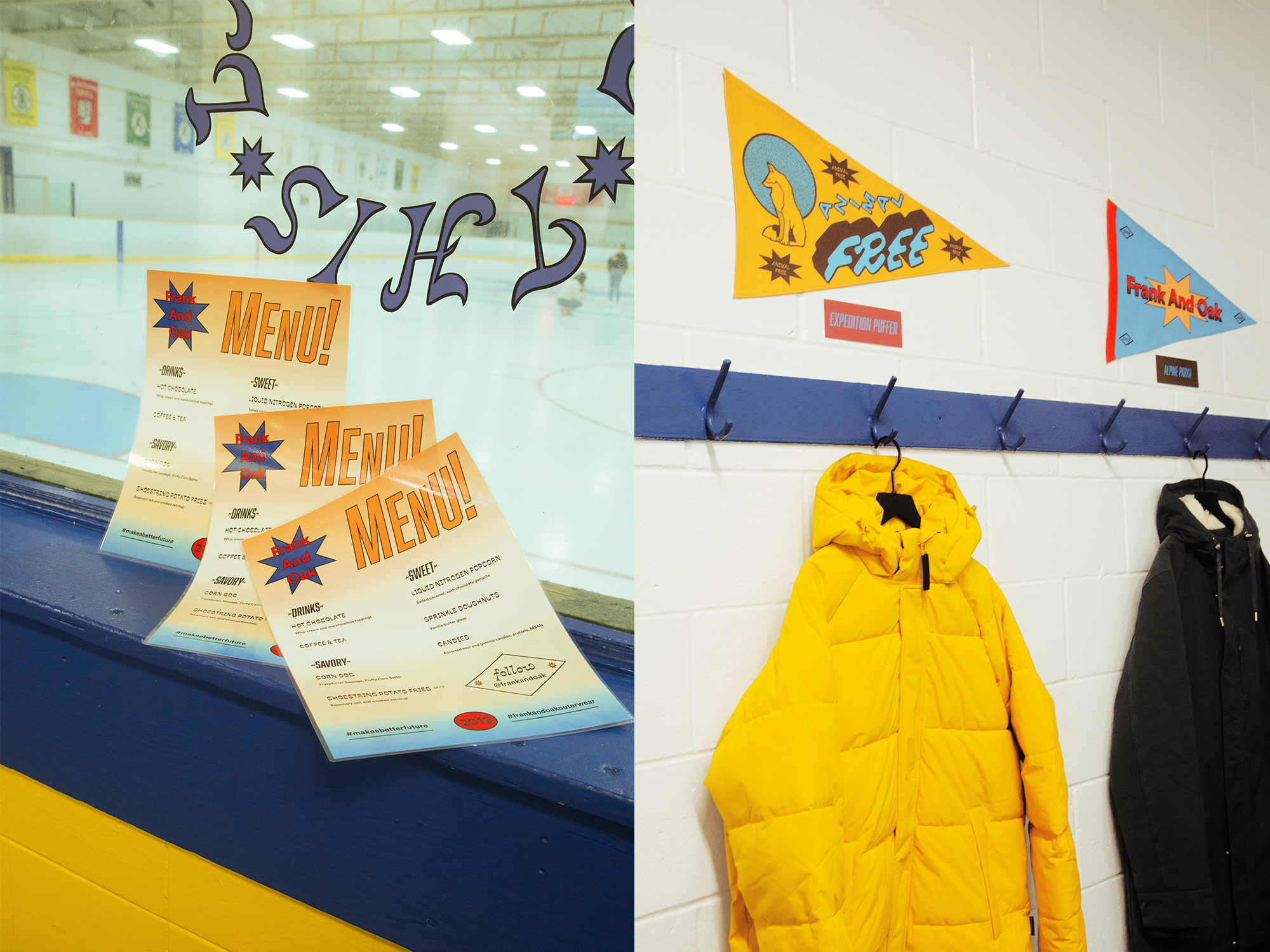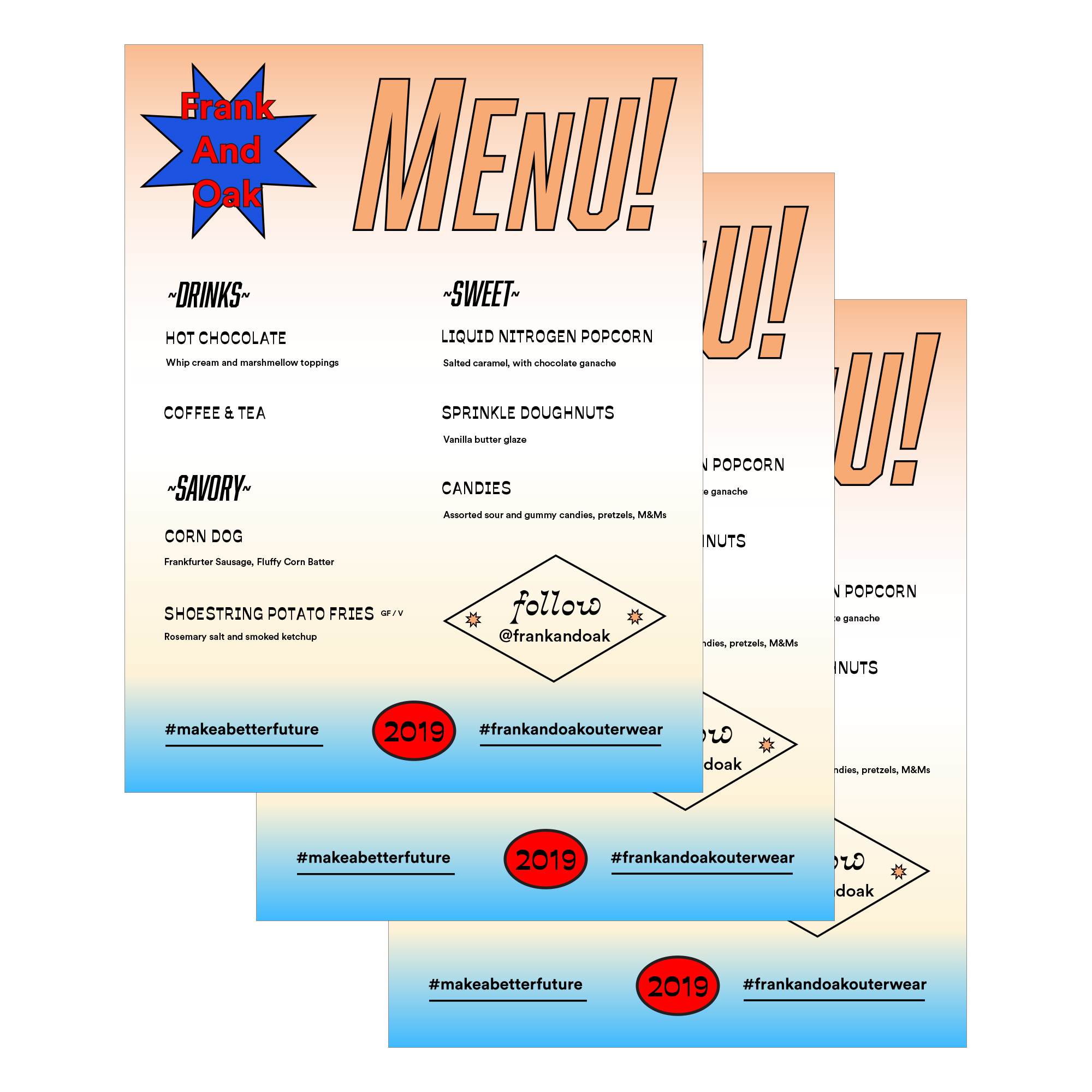 This project was designed with its environment in mind: laminated menus and arena "rules" poster included! Playing off nostalgic cues of the arena, we kept our typography eclectic, yet graphic.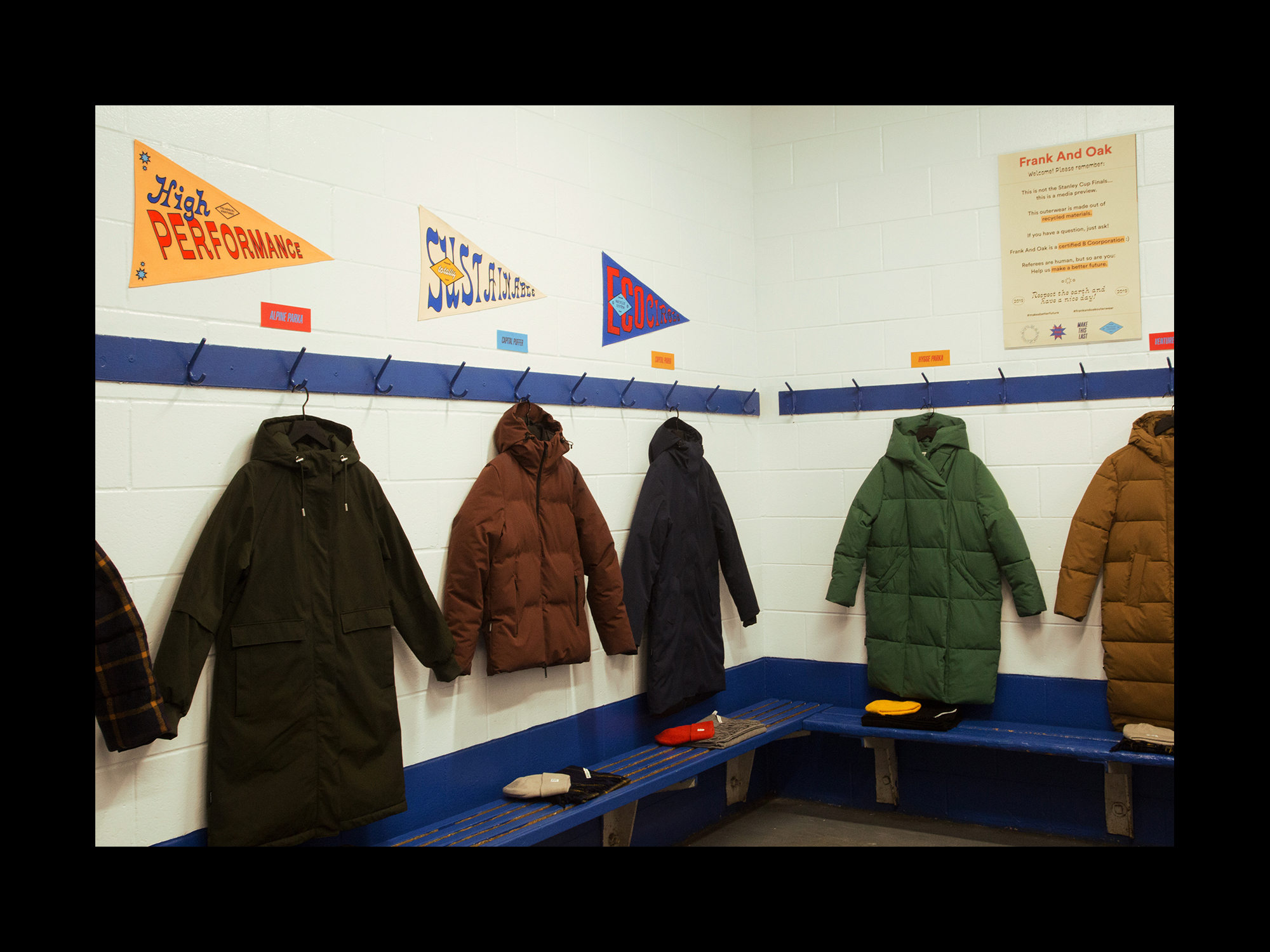 It's always a pleasure to collaborate with Canadian businesses who are doing good by the environment and their community. Thanks as always to the team at ZOÏ Agency & Frank And Oak for helping bring this to life!

Design, direction + install: Dani Roche
Photography: Dani Reynolds