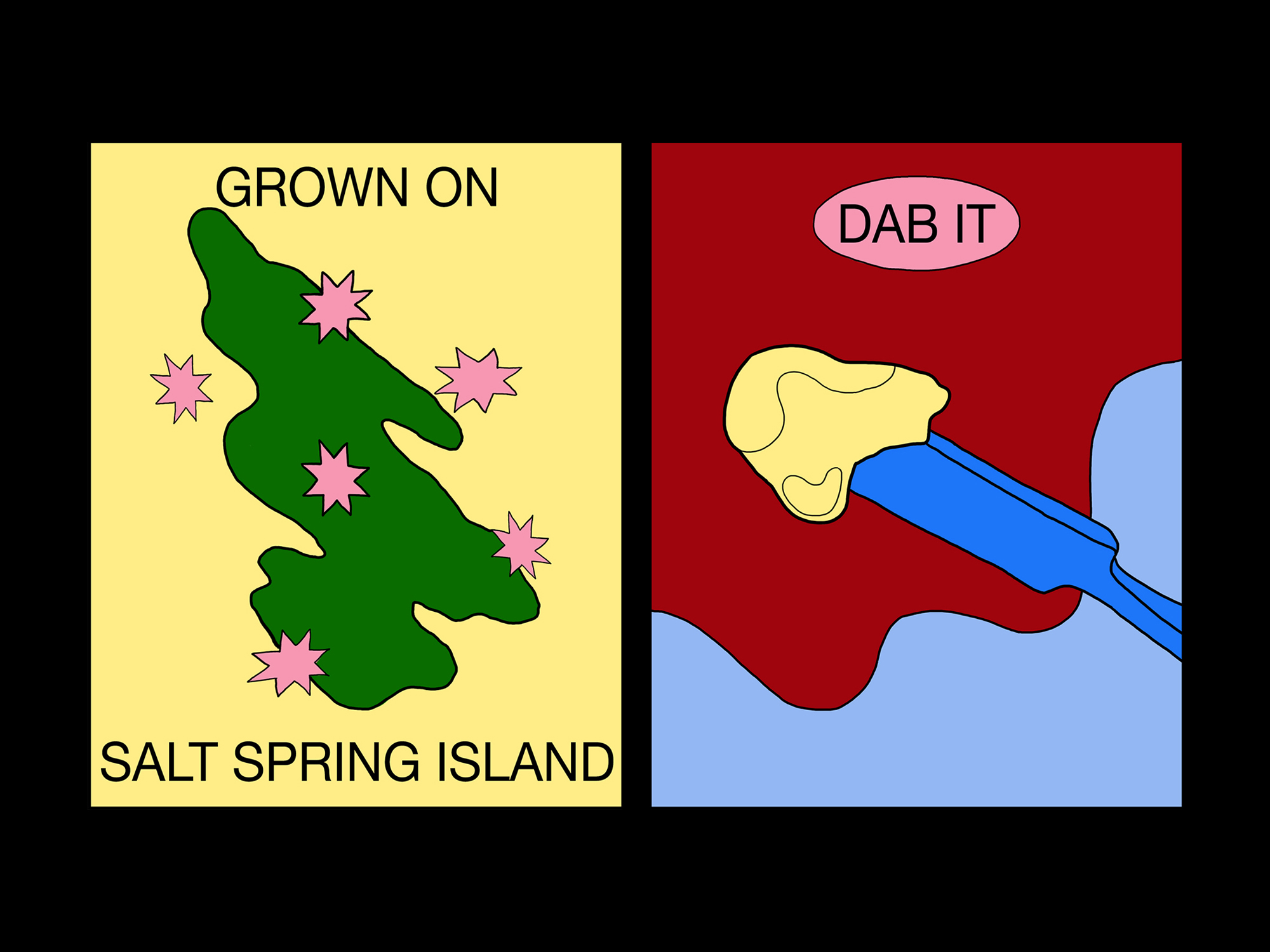 Family-owned, lovingly grown: Good Buds is a passionate purveyor of quality craft cannabis on Salt Spring Island. We created this 4-part poster series to balance the brand's spirited voice with the 6-star facts: outlining how their indoor and outdoor processes that produce the highest quality hash and rosin.
We worked on a series of 4 illustrated "How To" posters with the Good Buds: the purveyors of the finest craft BC bud. Designed to operate as a set, these posters were distributed to dispensaries to be used as marketing materials, but also informational guides that outline what makes the Good Buds experience a little different.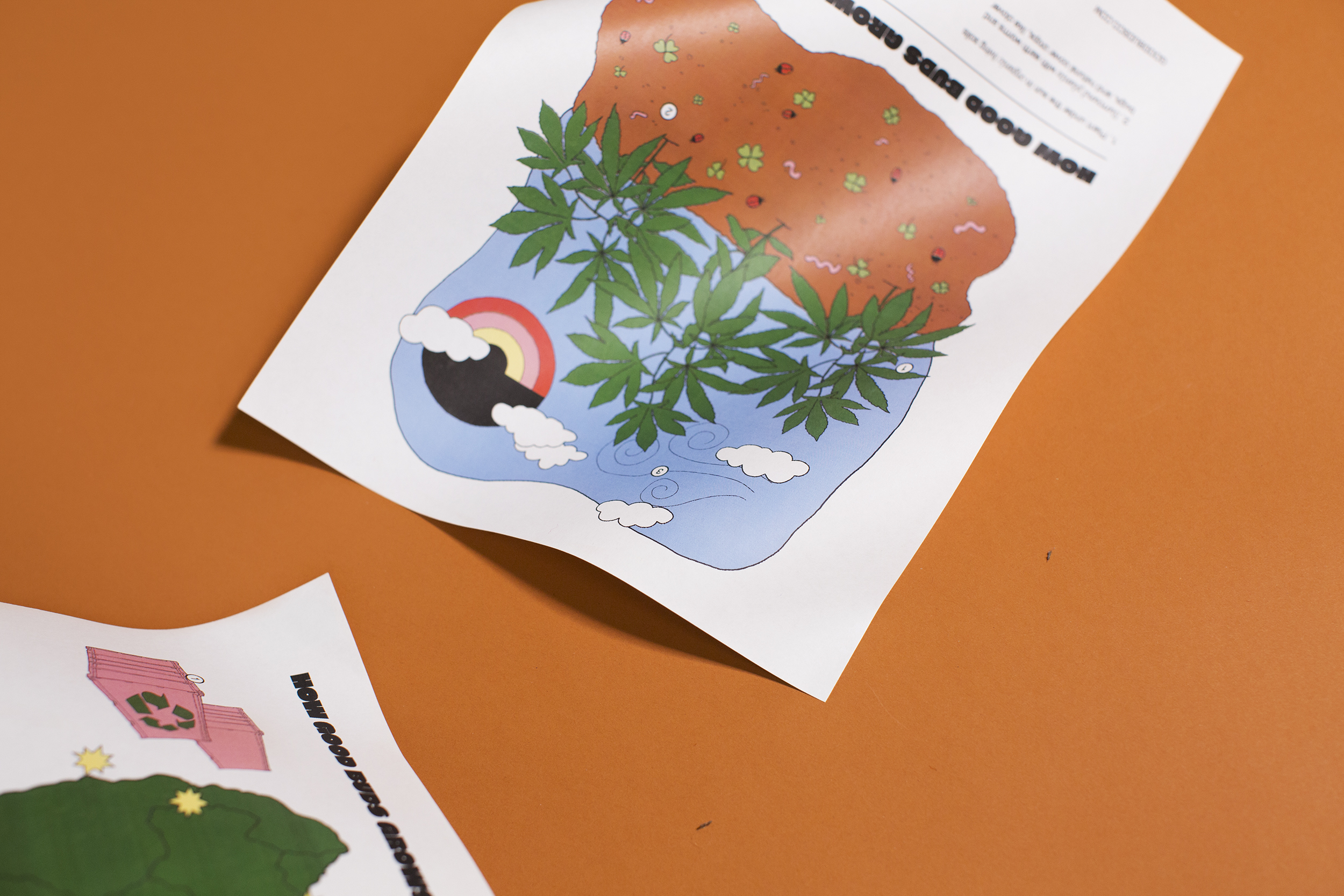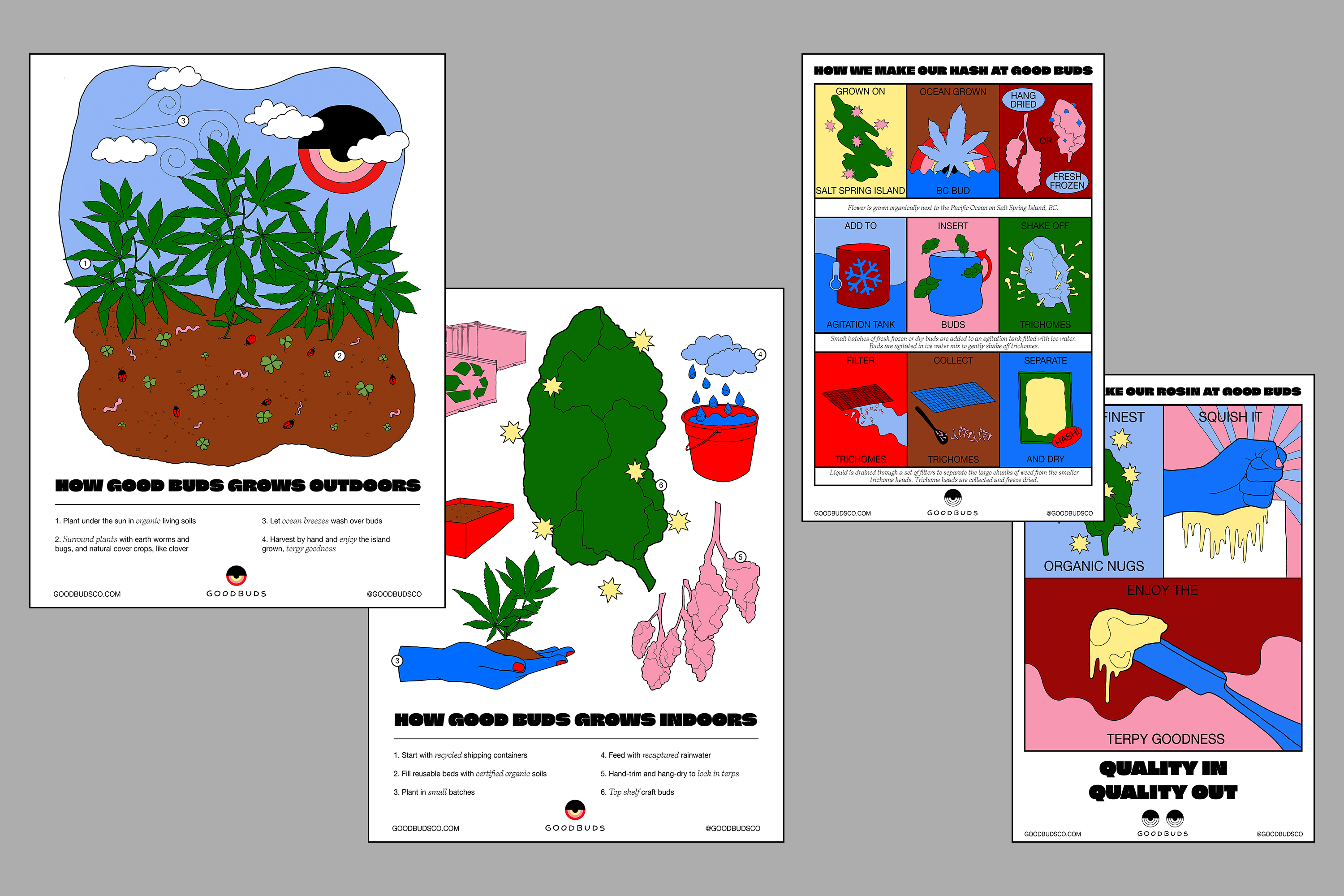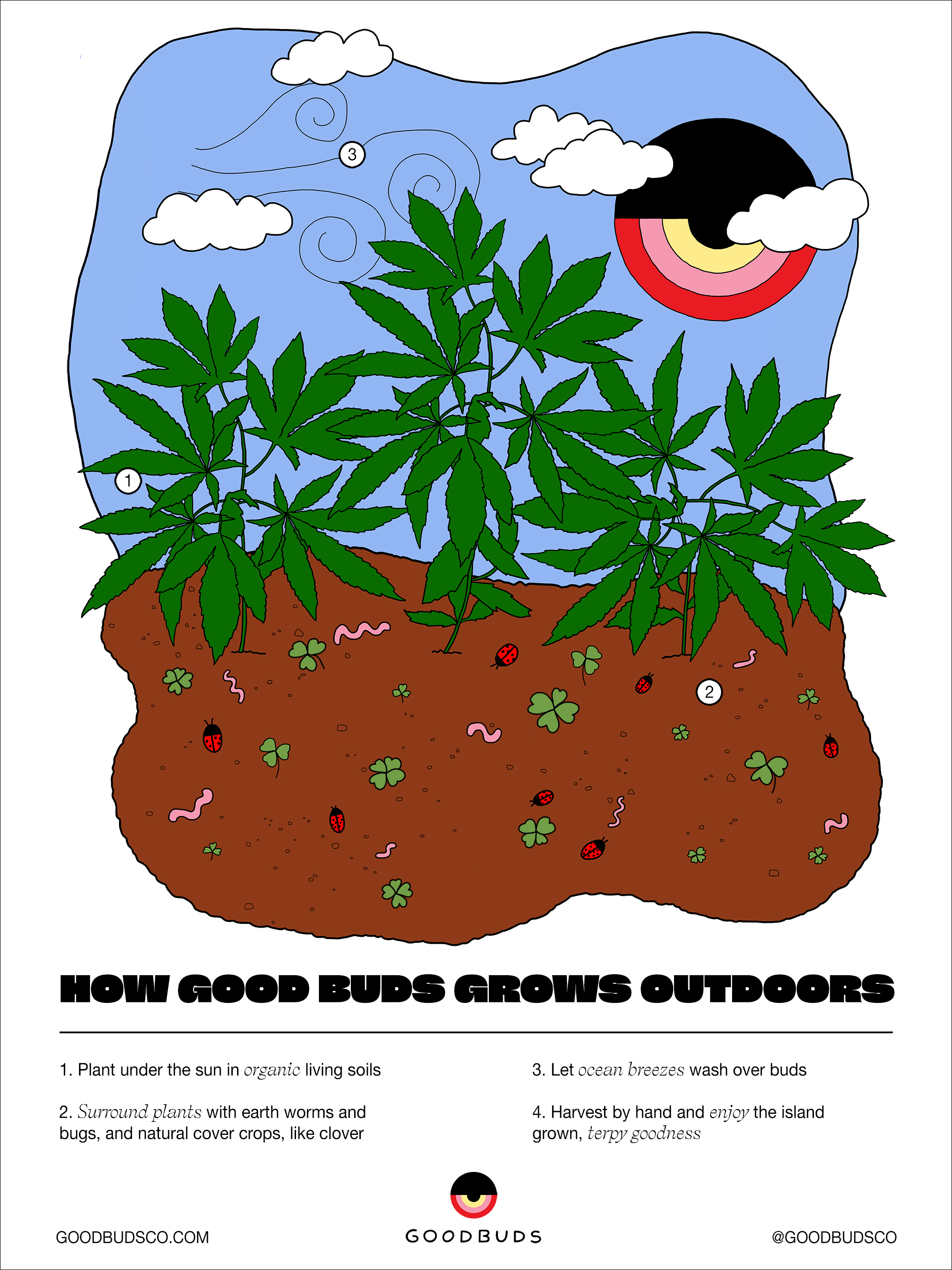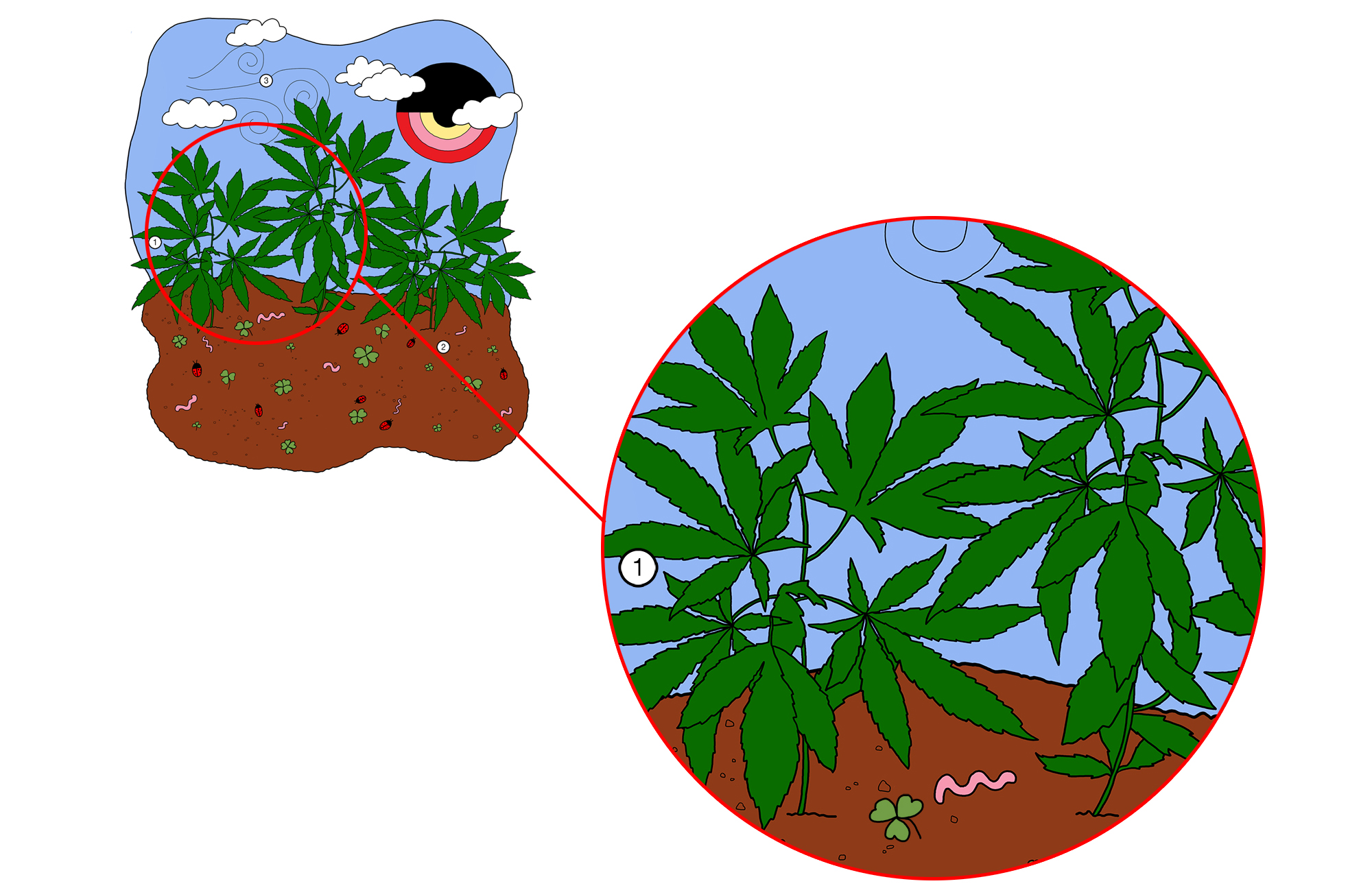 Cultivated by hand, and grown in living organic soils for better flavour, Good Buds' indoor buds are grown in small batches, and our outdoor buds bathe in the sunshine and ocean mists of the Salish Sea.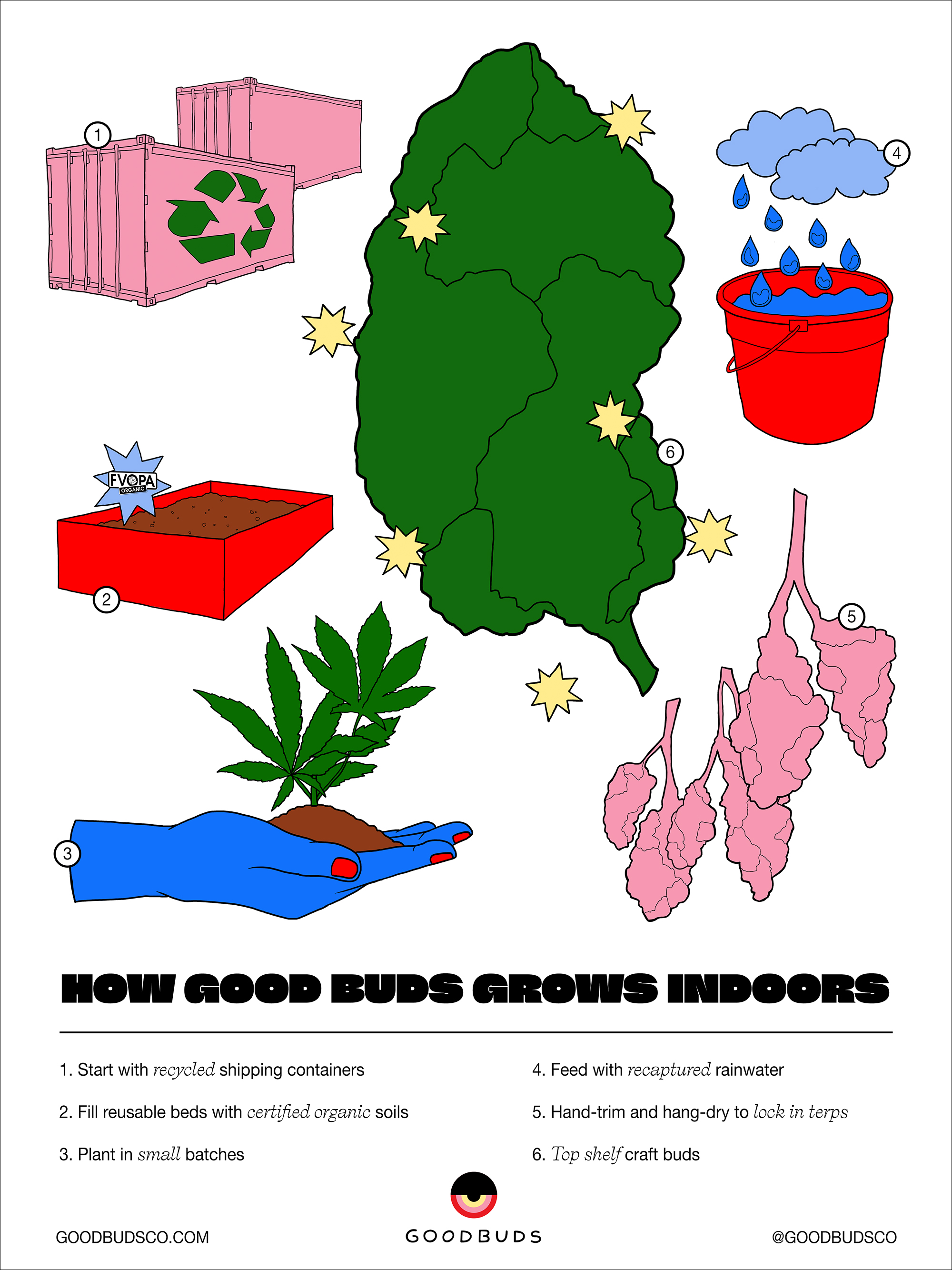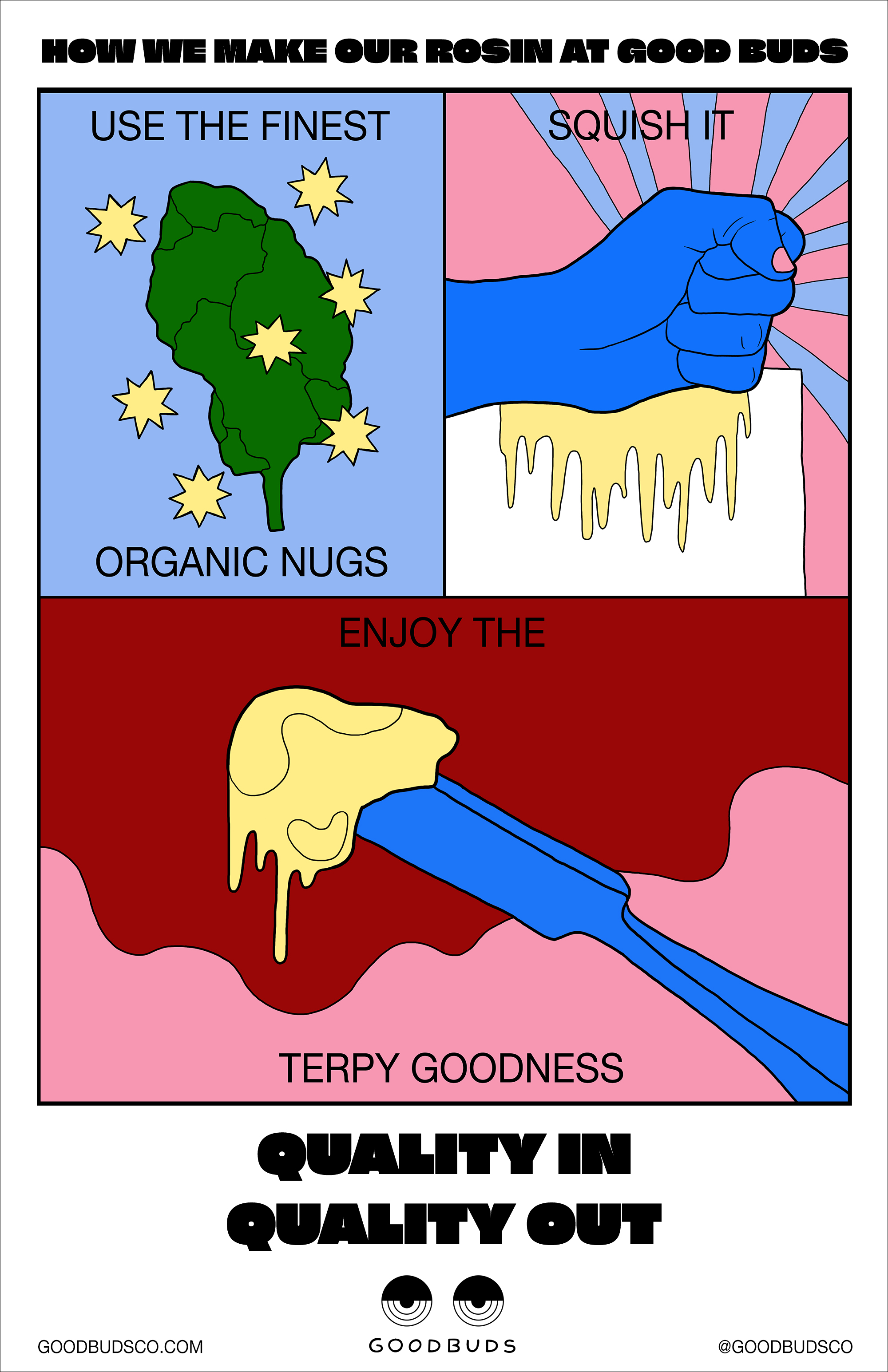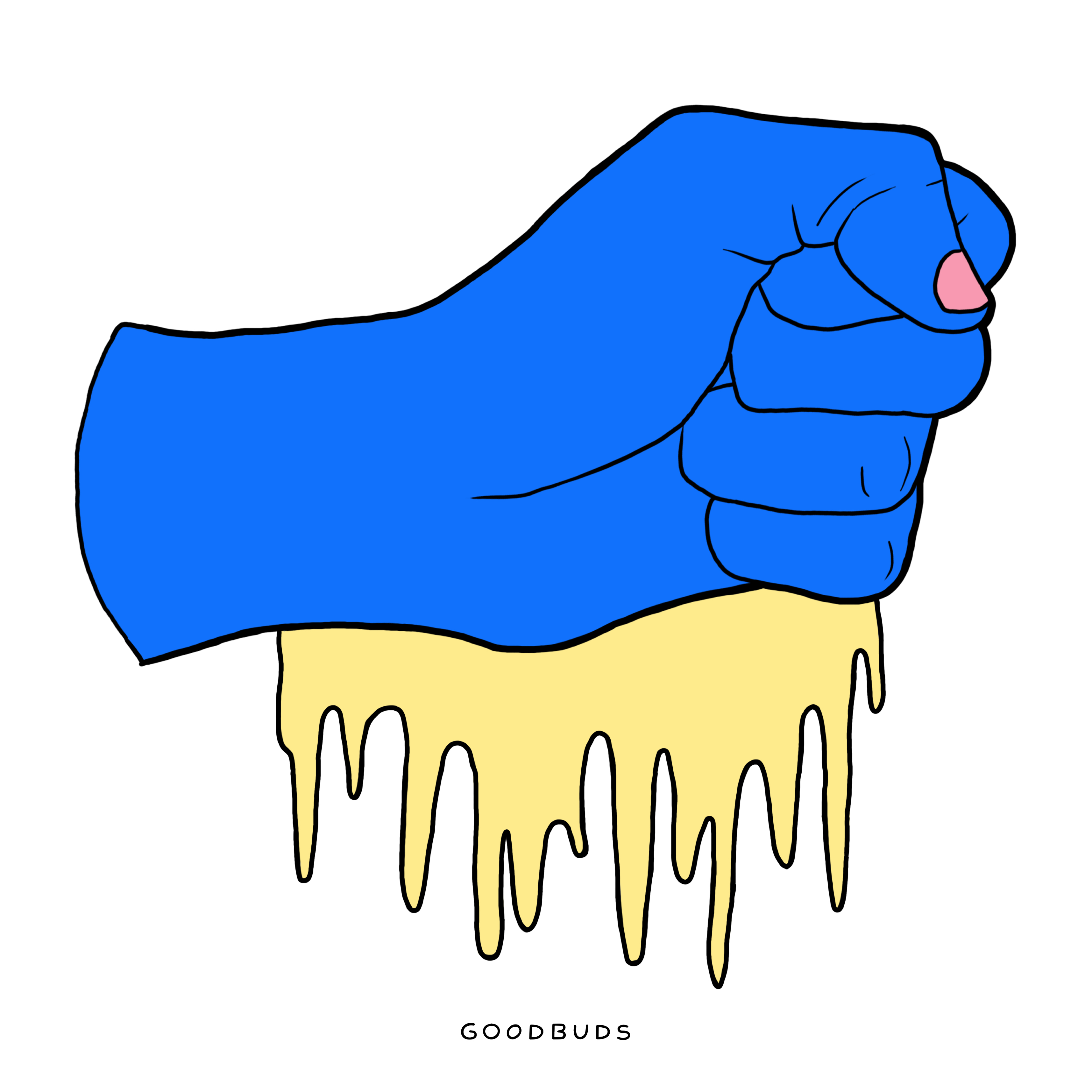 The Hash & Rosin posters outline Good Buds' chemical-free process: both are extracted in small-batches, using nothing but heat and ice water.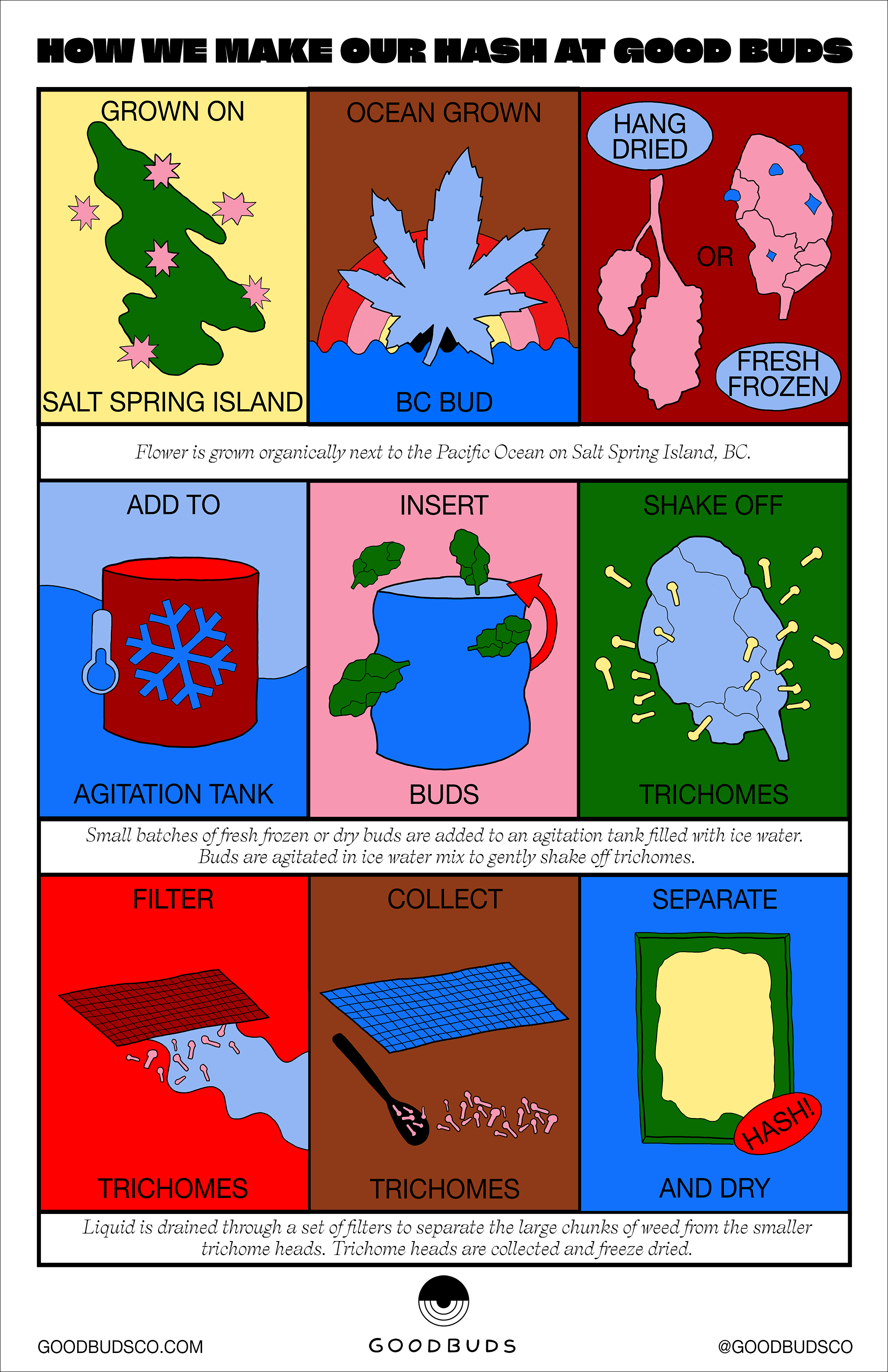 You can learn more about Good Buds on their website at goodbudsco.com