Plant Your Ideas in Union Park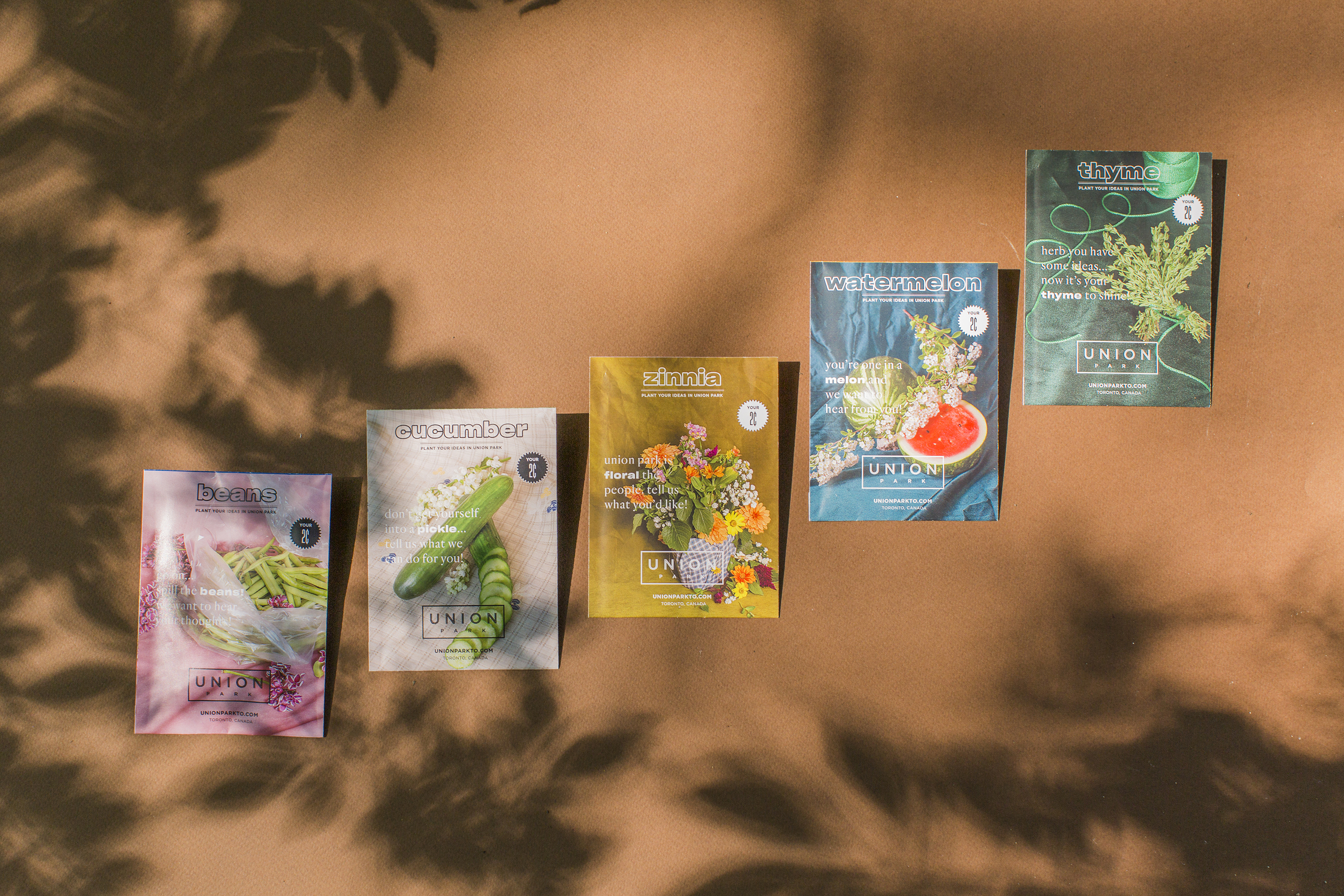 Using the metaphor that ideas are seeds for future successes, we encourage the community - literally and figureatively - to plant their ideas, and watch them grow and flourish. When we all contribute ideas we'll have an abundant garden to enjoy.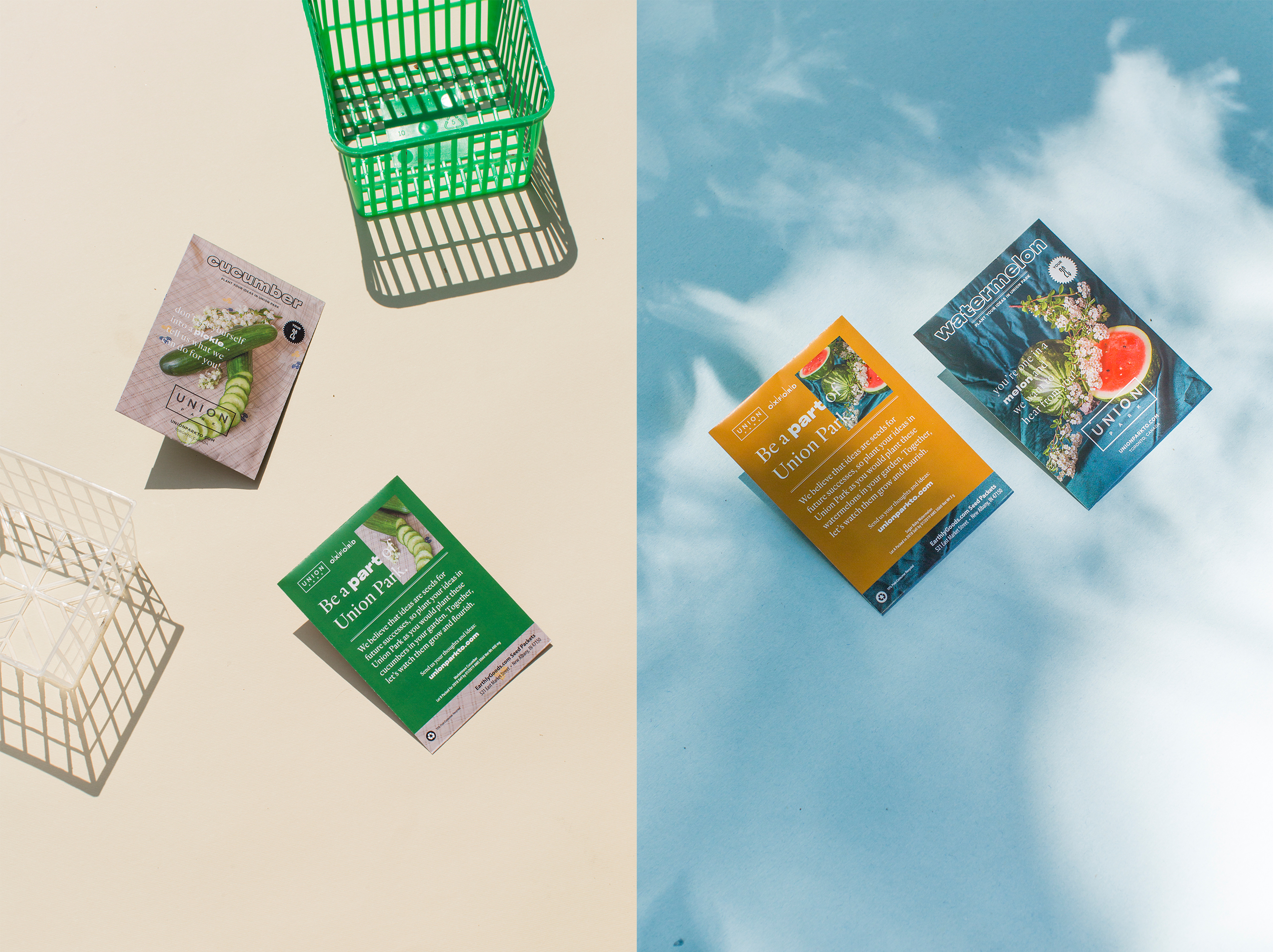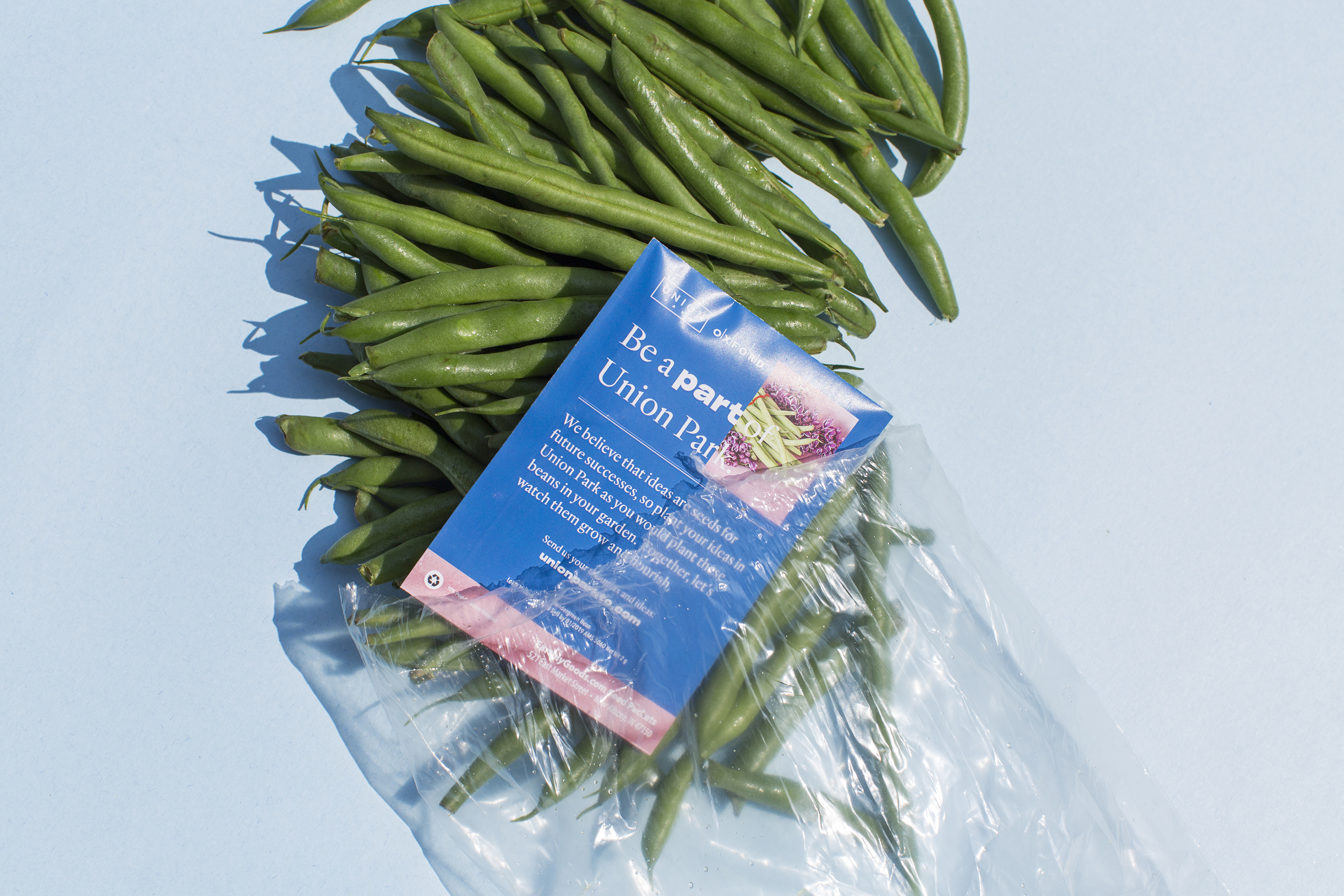 Every year it's the same routine. The weather rises above 15 degrees and the place to be in Toronto isn't some new club or niche restaurant, it's the public park. Young people come in droves, drum circles congregate, slack-liners emerge from their winter slumbers. You can't throw a frisbee without hitting a Beyonce fan or someone in tie-dye.

If these parks are filled with majority millennials, why are we the least likely group to chime in on matters of urban green space development?

Last year when the urban development tycoons at Oxford Properties Group approached us with their latest endeavour Union Park (and one of the largest redevelopment projects in North America and the largest ever in Toronto), we set out to solve the problem of missing millennial engagement.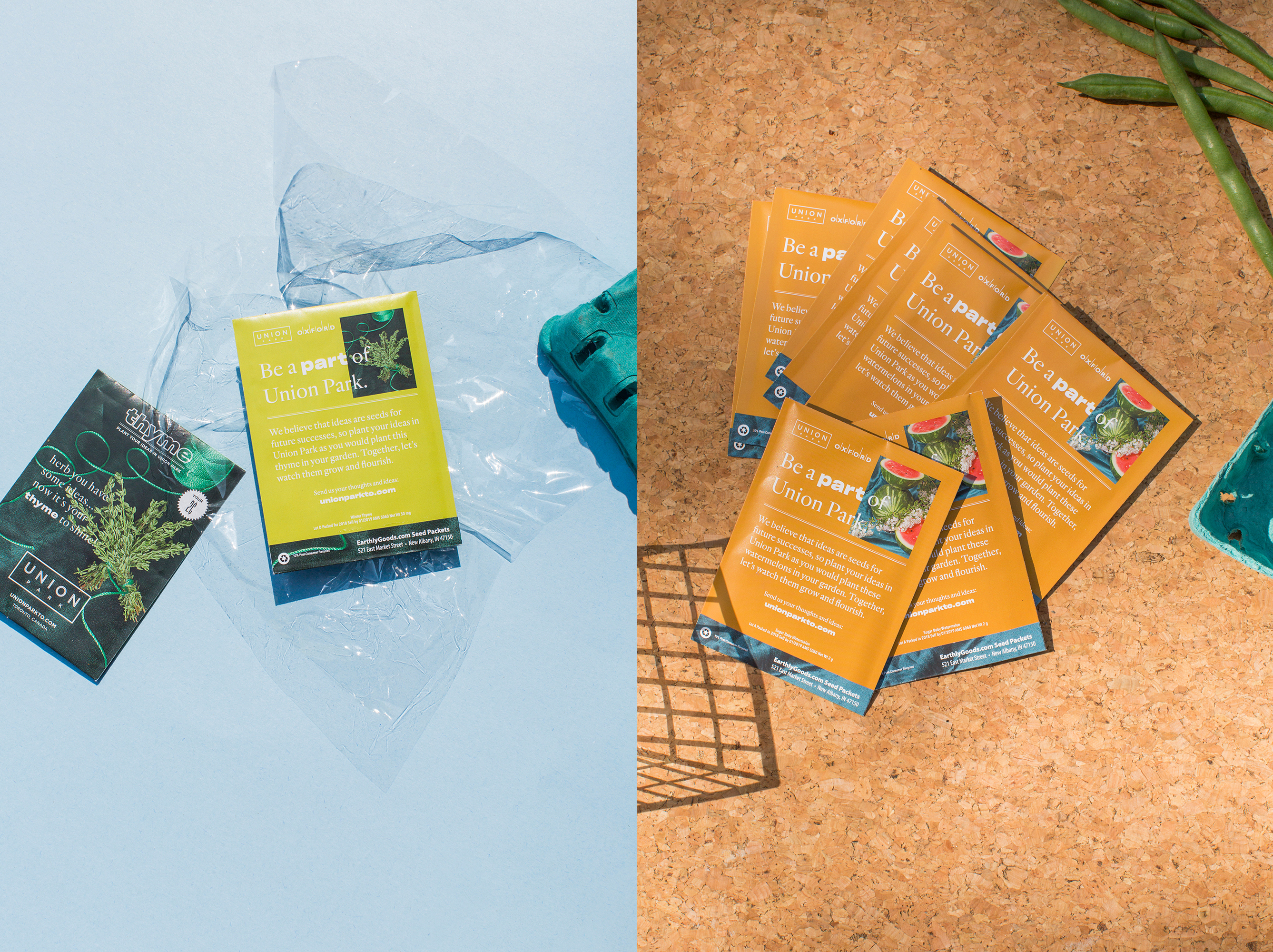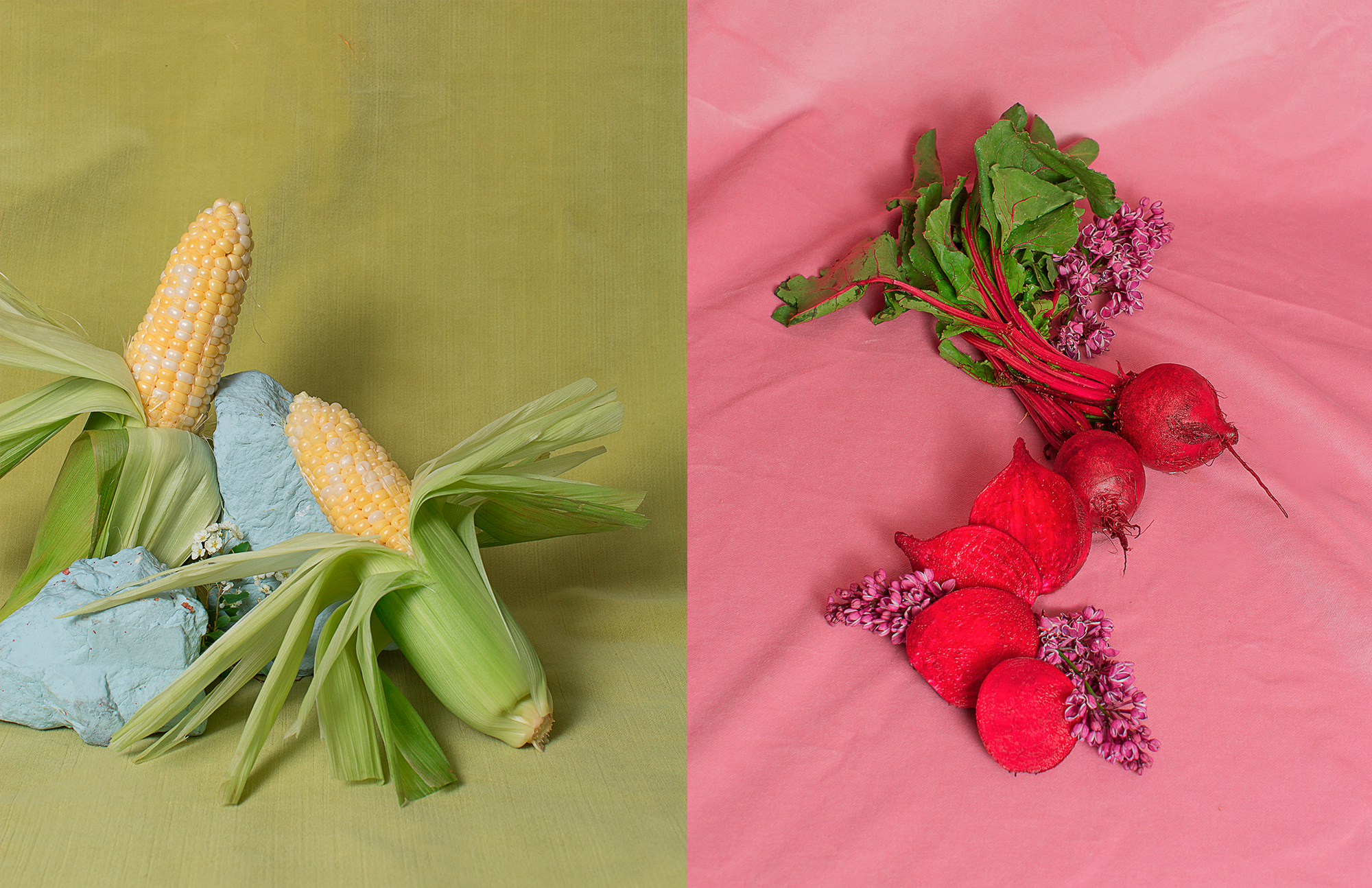 Here's some background information, or Urban Planning 101:
Once the plans for new developments are released, the developers are responsible for holding a series of community open houses with the objective of garnering support from the surrounding community. To get resounding "yeses", or constructive critiques, these events give the affected community a platform to contribute their suggestions and voice their grievances about the plans for rezoning. As you've likely guessed, the typical crowd for these events is mature, often retired, community members who bring more complaints than ideas. As these reports would ultimately be used in a case study to get approval for the project from the city, we wanted to rethink how the urban developers conduct these forums and make sure representation was fair game. After all, traditional methods have historically represented only a portion of the population.

To do so we had to think beyond the traditional strategies of stuffy conference room or white-tent gatherings.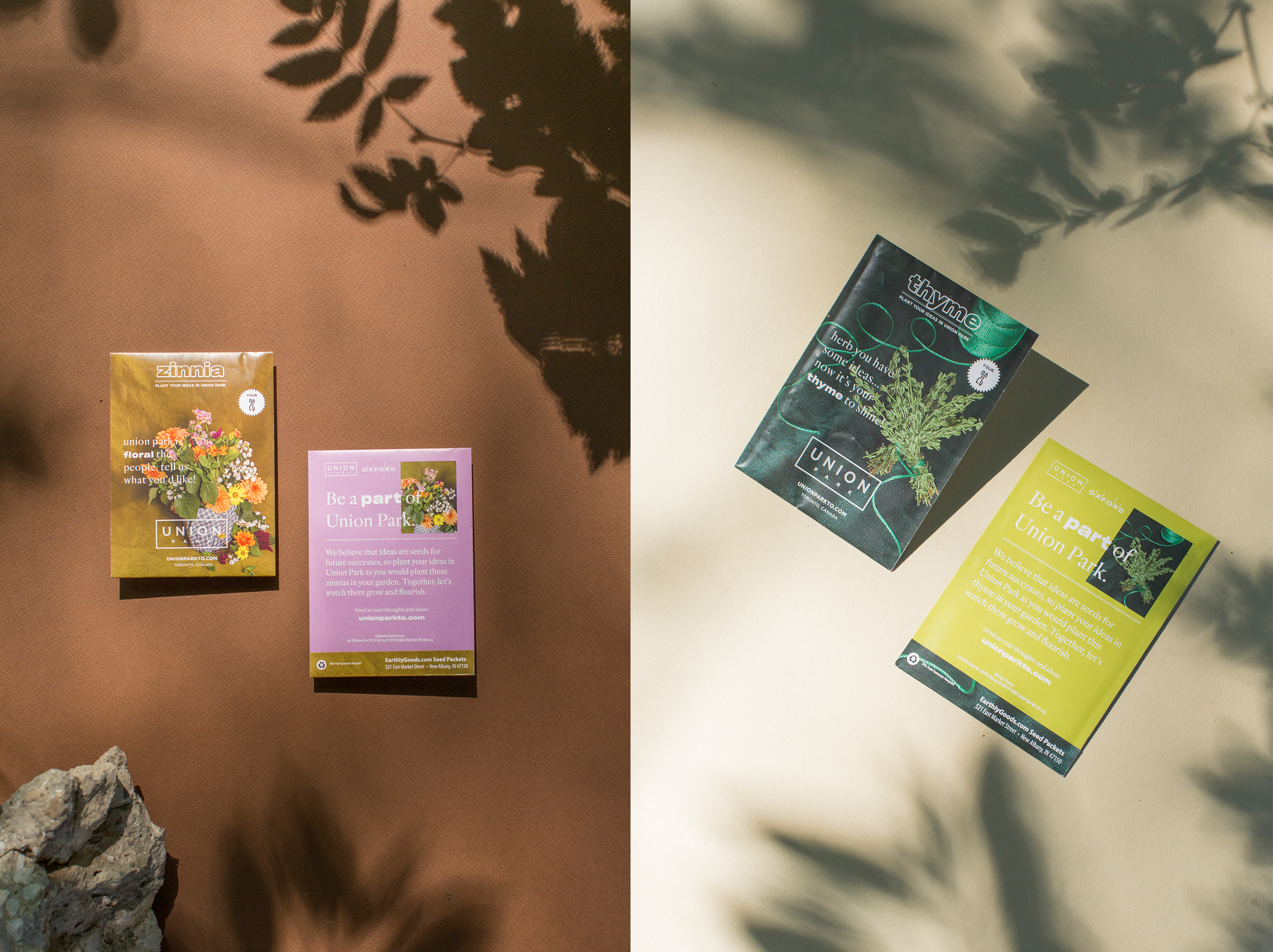 "Plant Your Ideas in Union Park" became our theme for the project. To promote diversified community involvement we created custom seed packets – a metaphor encouraging the growth and flourishing of ideas.
Our strategy placed the contributions from young people as a priority. By looking to engage those who aren't usually addressed, we promote community building on a larger scale. As a result, all of our marketing materials used punchy colours and playful imagery to create a youthful look and feel.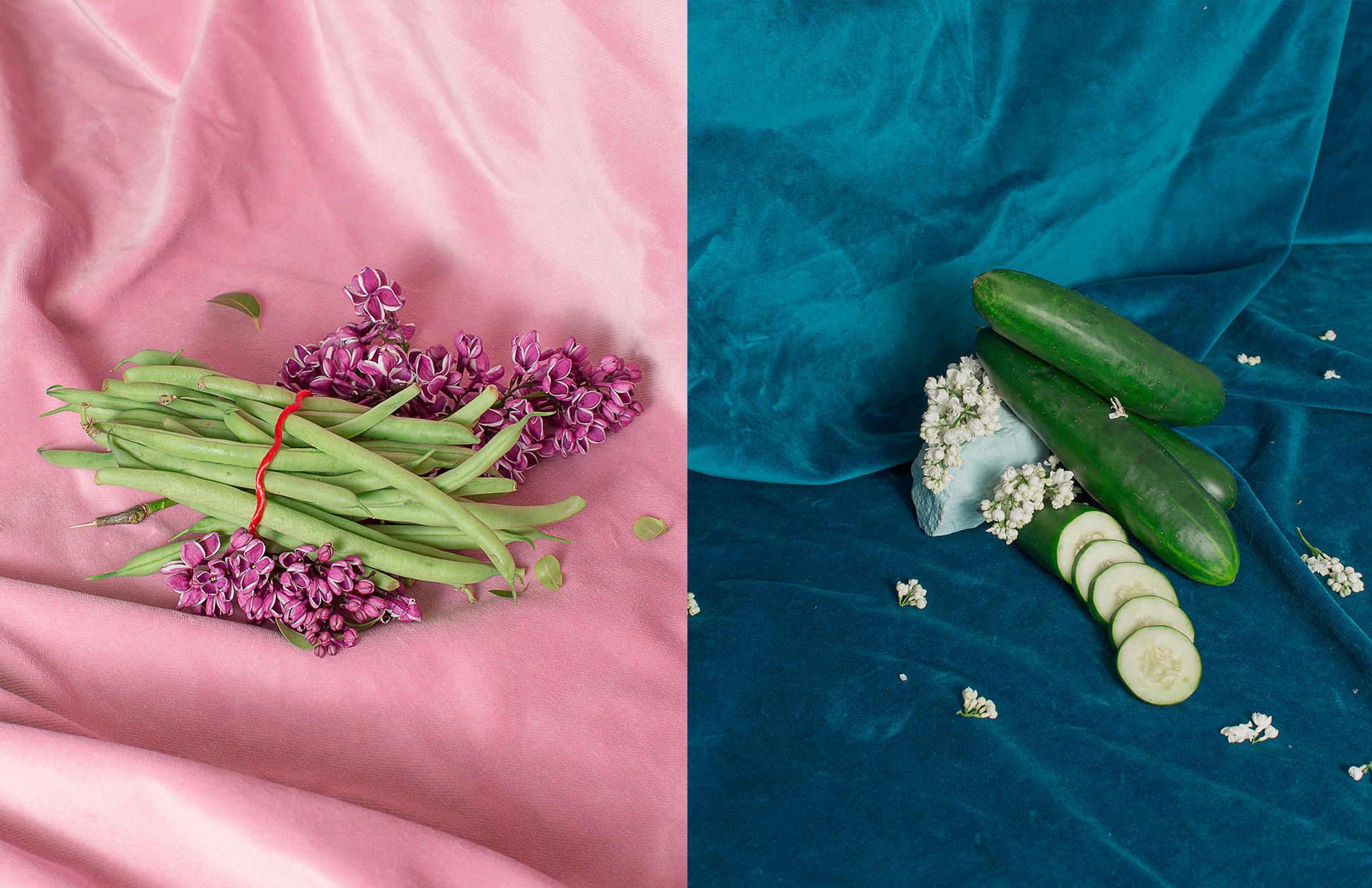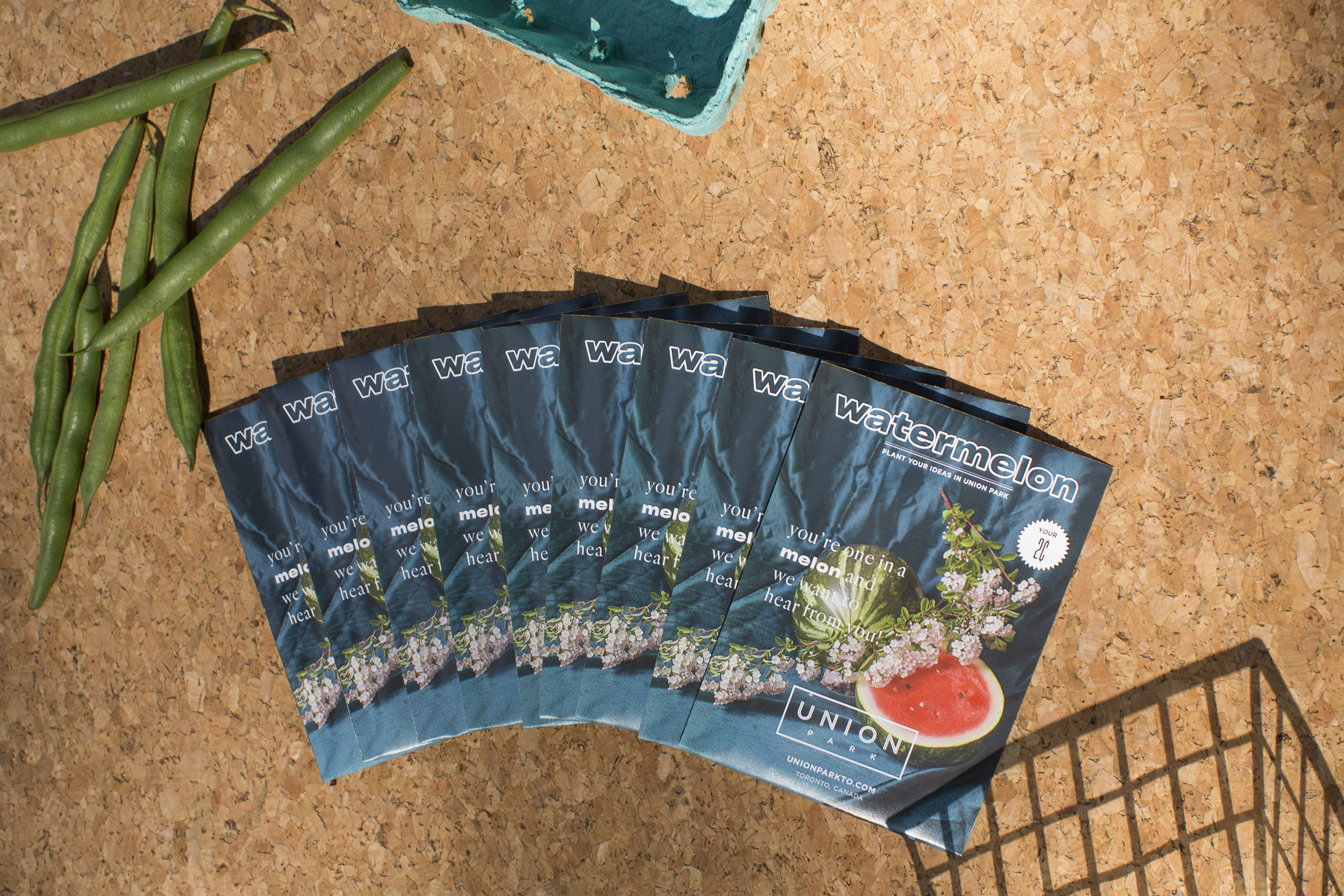 Plans for construction of the park and surrounding area are currently projected for 2023.


Creative direction, strategy + design: Dani Roche
Photography: Dani Reynolds