Swiss Chalet Crispy Chicken Sandwich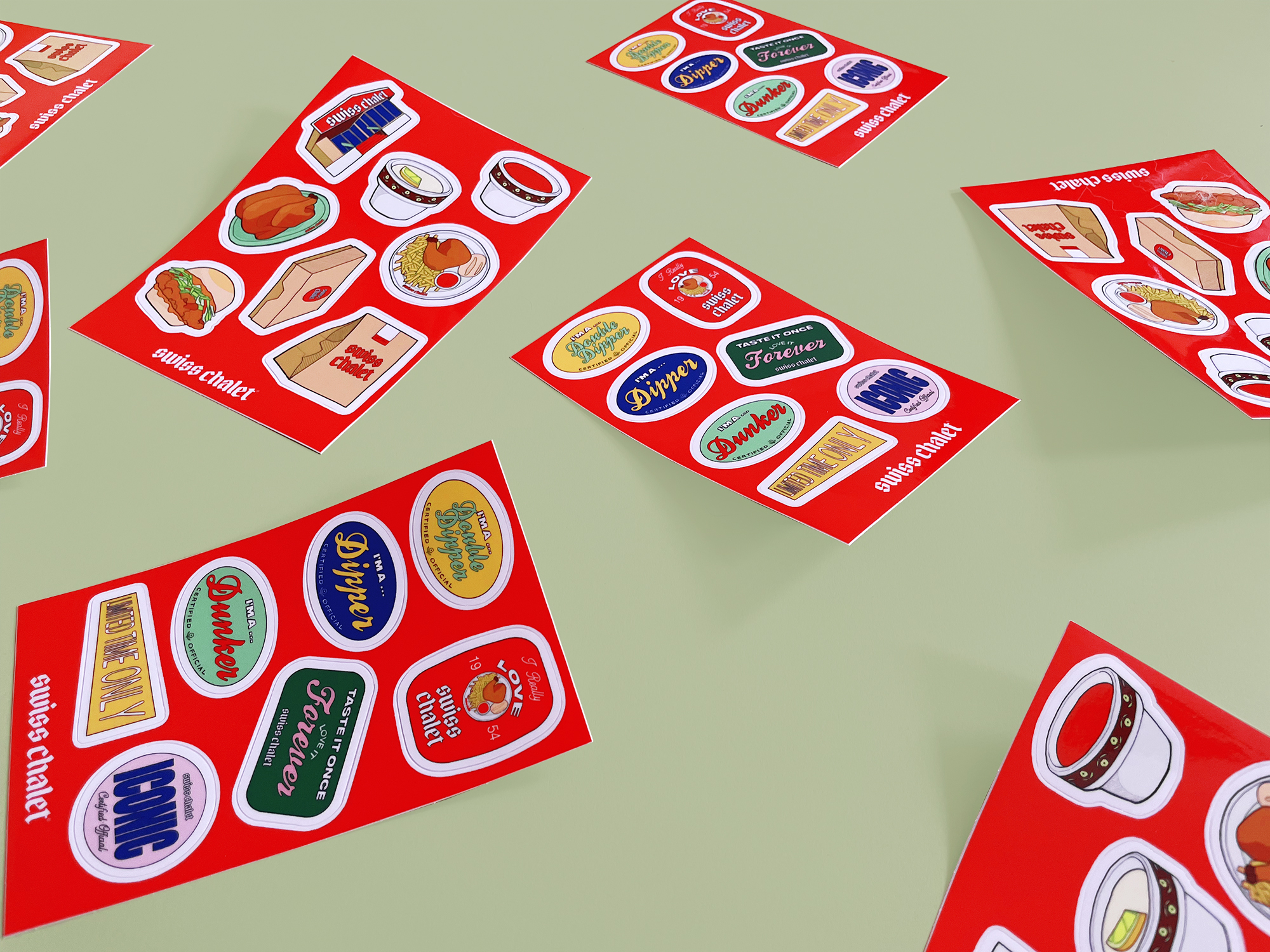 To celebrate the launch of Swiss Chalet's Crispy Chicken Sandwich, we created a series of illustrated stickers.
Taste It Once…Love it Forever. That is the Swiss Chalet slogan that has held its weight and stood the test of time.

I grew up with Swiss Chalet: my parents used to take me growing up, and it was also my grandmother's first job when she immigrated to Canada. While my love for Swiss Chalet spawns from my childhood, my passion for rotisserie chickens isn't solely driven by nostalgia. Some of my fondest memories as an adult involve Swiss Chalet: sitting in a booth with Maegan talking about life and love and work; celebrating milestones, holidays, and birthdays with the K&P team; getting a family pack delivered to celebrate Thanksgiving with friends…the list goes on.

All that said, it was an absolute pleasure to work on a series of stickers to celebrate the launch of Swiss Chalet's limited edition Crispy Chicken sandwich, and pay homage to their heritage brand and their iconic position in the Canadian family experience.