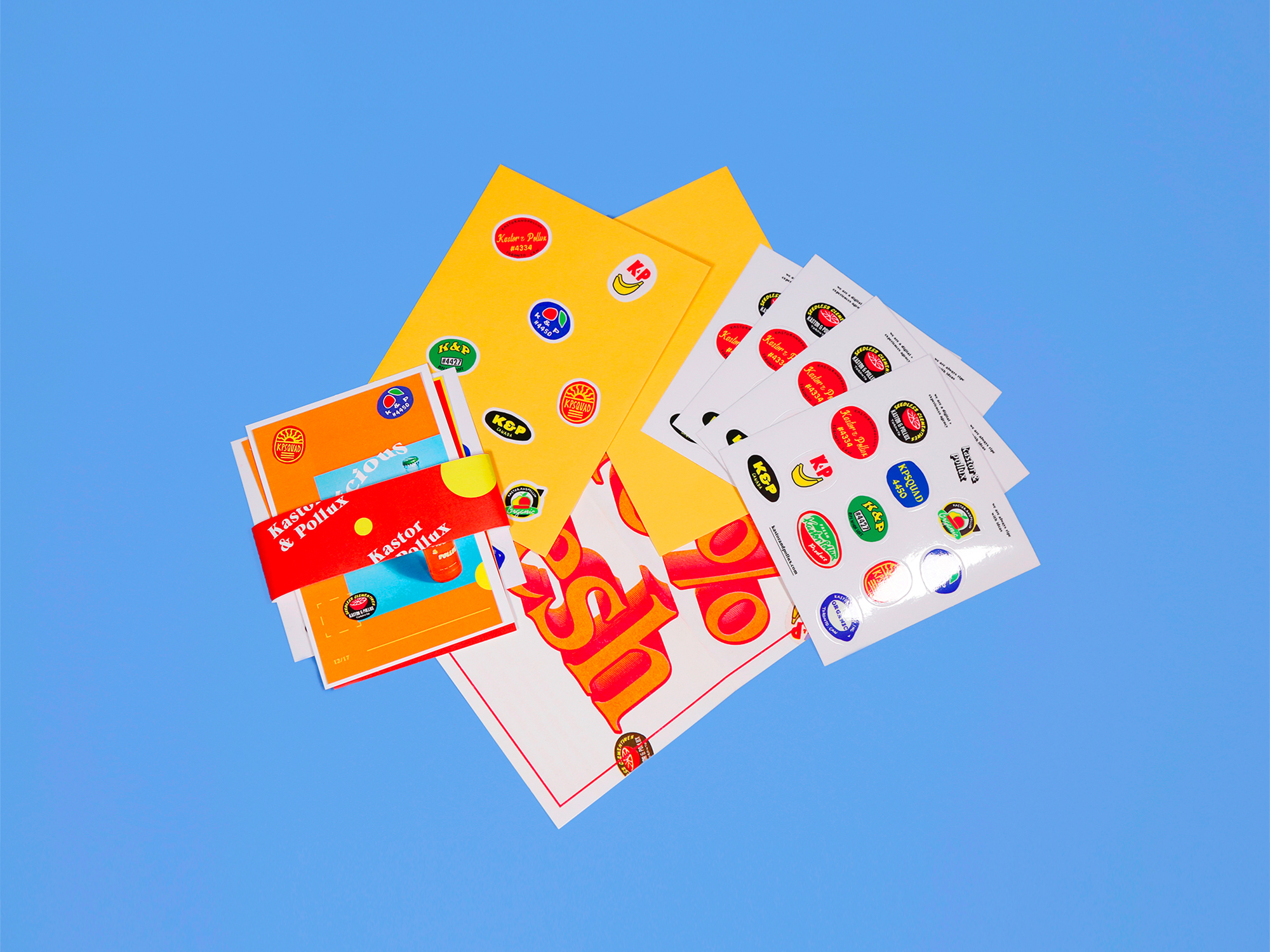 With a wide range of services (delivered with a smile!), the Kastor & Pollux team knows how to keep it fresh.
2017 was a year of transition, change, and newness. It was a year of victories and rude awakenings; big losses but even bigger wins. Globally, socially, there were definitely moments when things felt hopeless, and moving forward felt impossible. But the Kastor & Pollux team found the strength to keep pushing forward.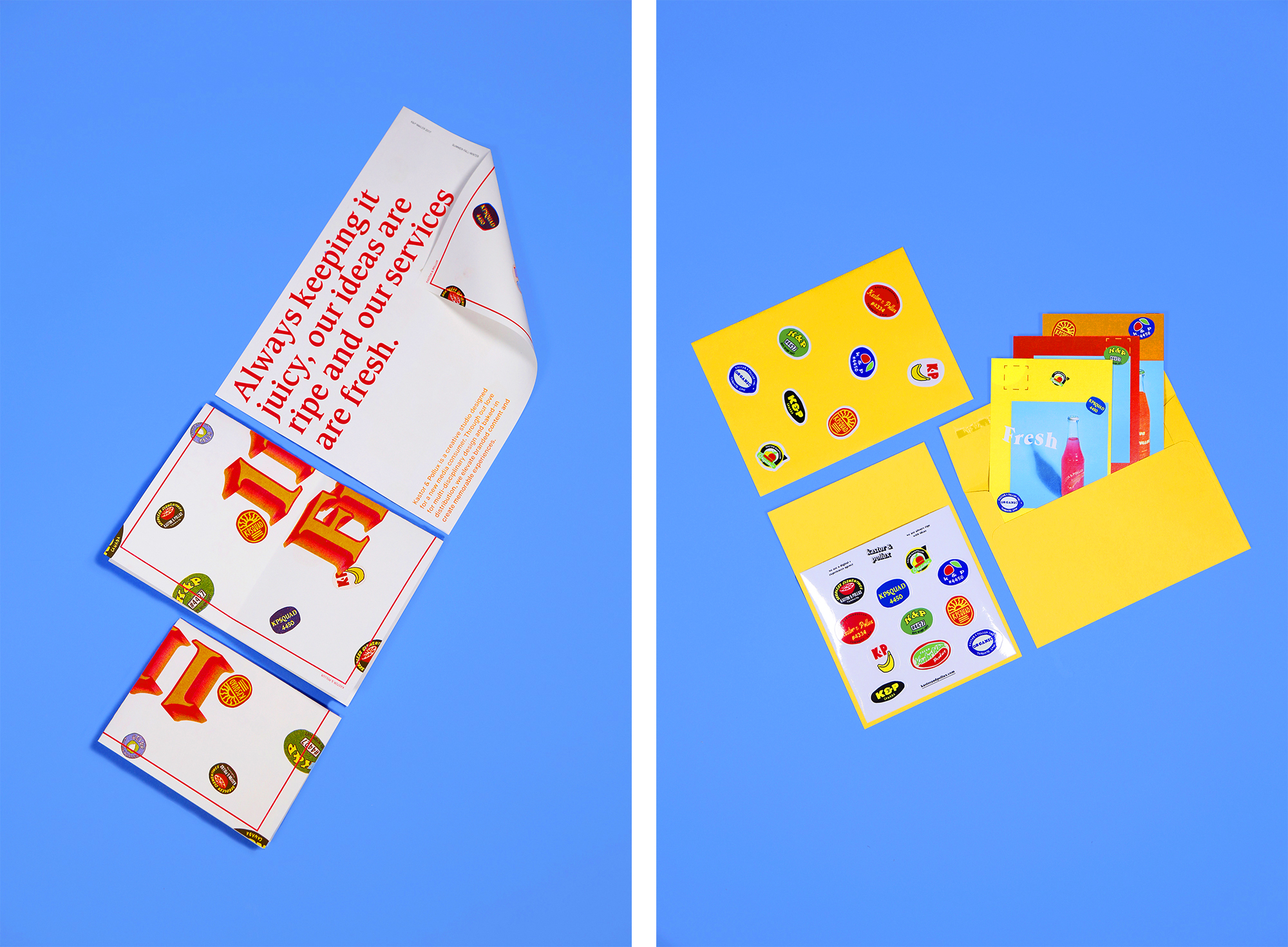 With a wide range of services – from set design to branding to art direction, we've been pushing forward at 110%. 2017 may have been a little binch at times, but it was the year where we truly began to find our voice. Even during the bleakest of times, we found inspiration and ripe ideas that kept our creativity flowing.

For our annual ~end of year~ mailer, we dropped 50 envelopes in the mail to brands/individuals who have supported us, believed in us, and collaborated with us over the course of 2017. Joined by the talented Laura Rojas, we drew inspiration from bountiful fruits – manipulating familiar stickers and labels to showcase that we're not from concentrate.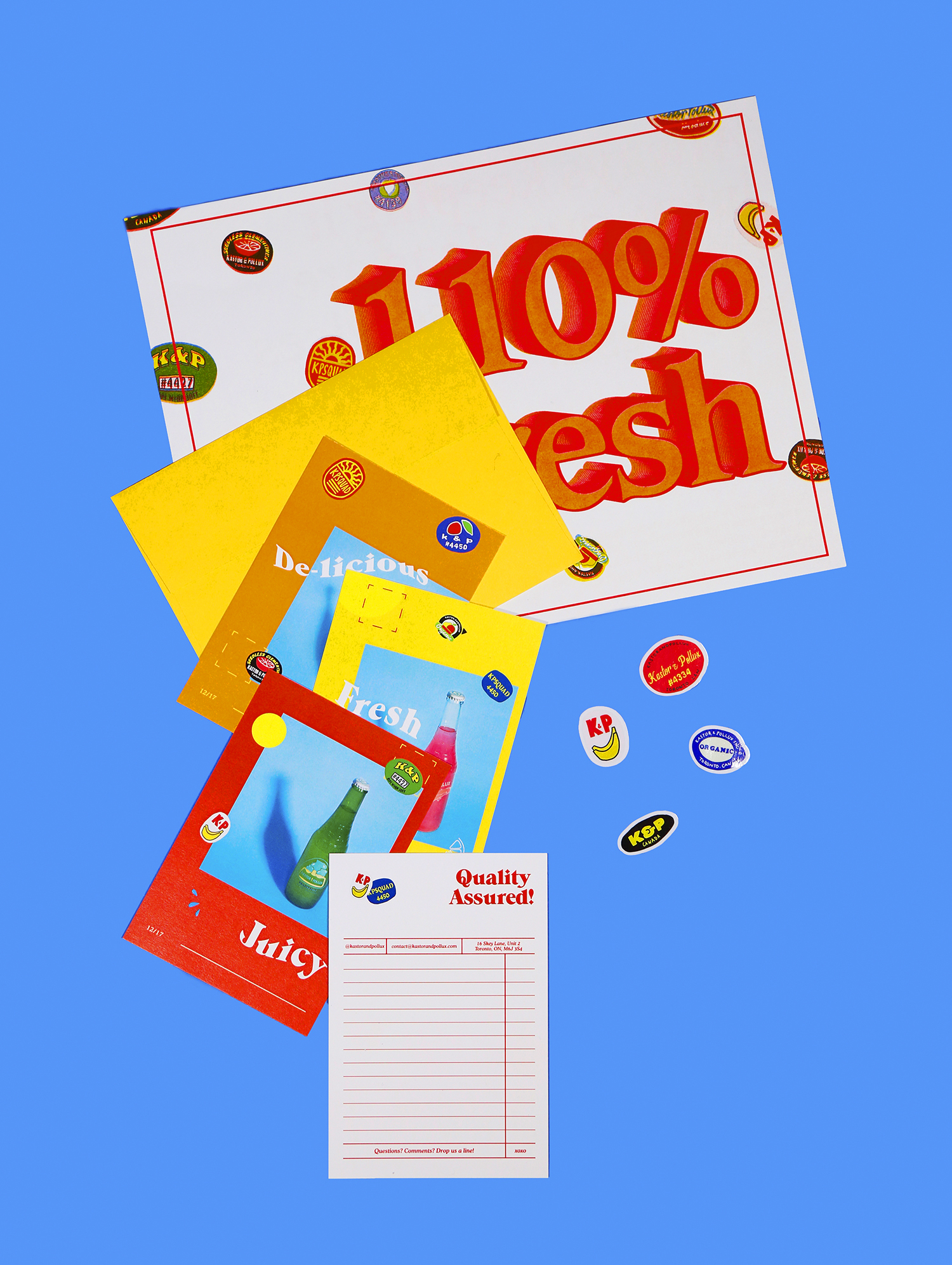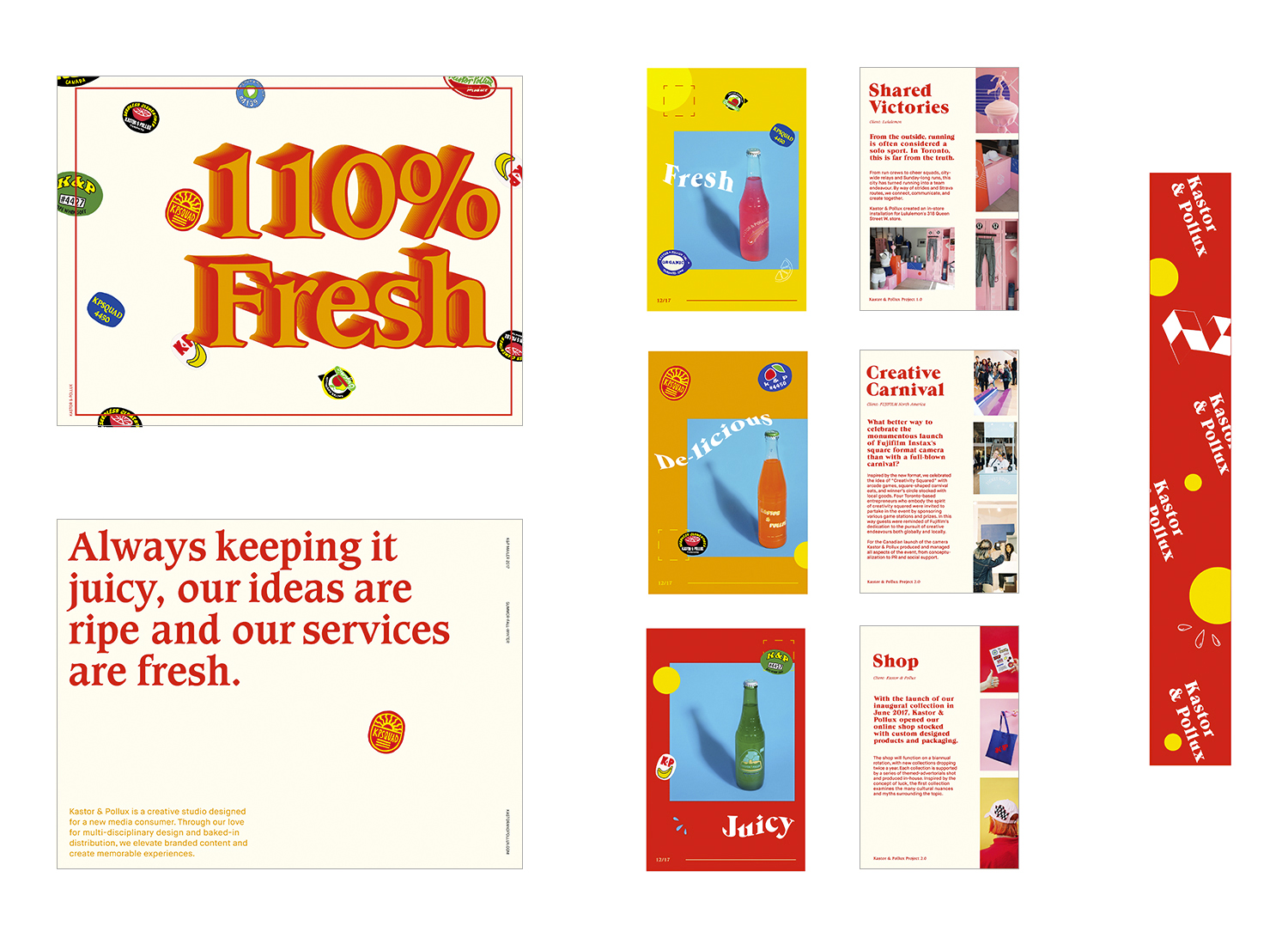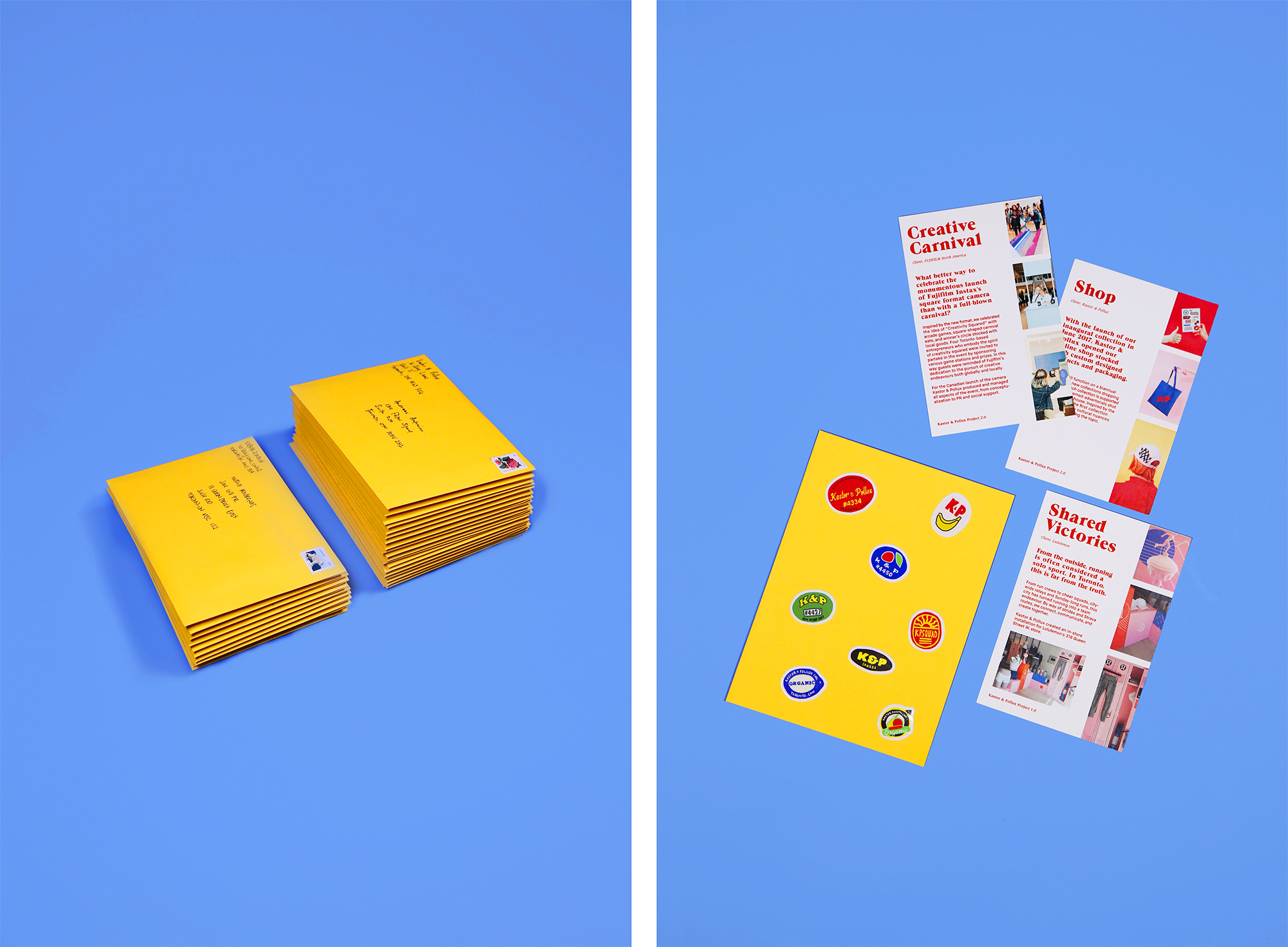 Thank you to all our collaborators this year! May 2018 bring us more opportunities to work together.
Design + Production: Laura Rojas
Producer: Sabrina Scott
Direction: Dani Roche
Production Assistant: Sarah Suresh