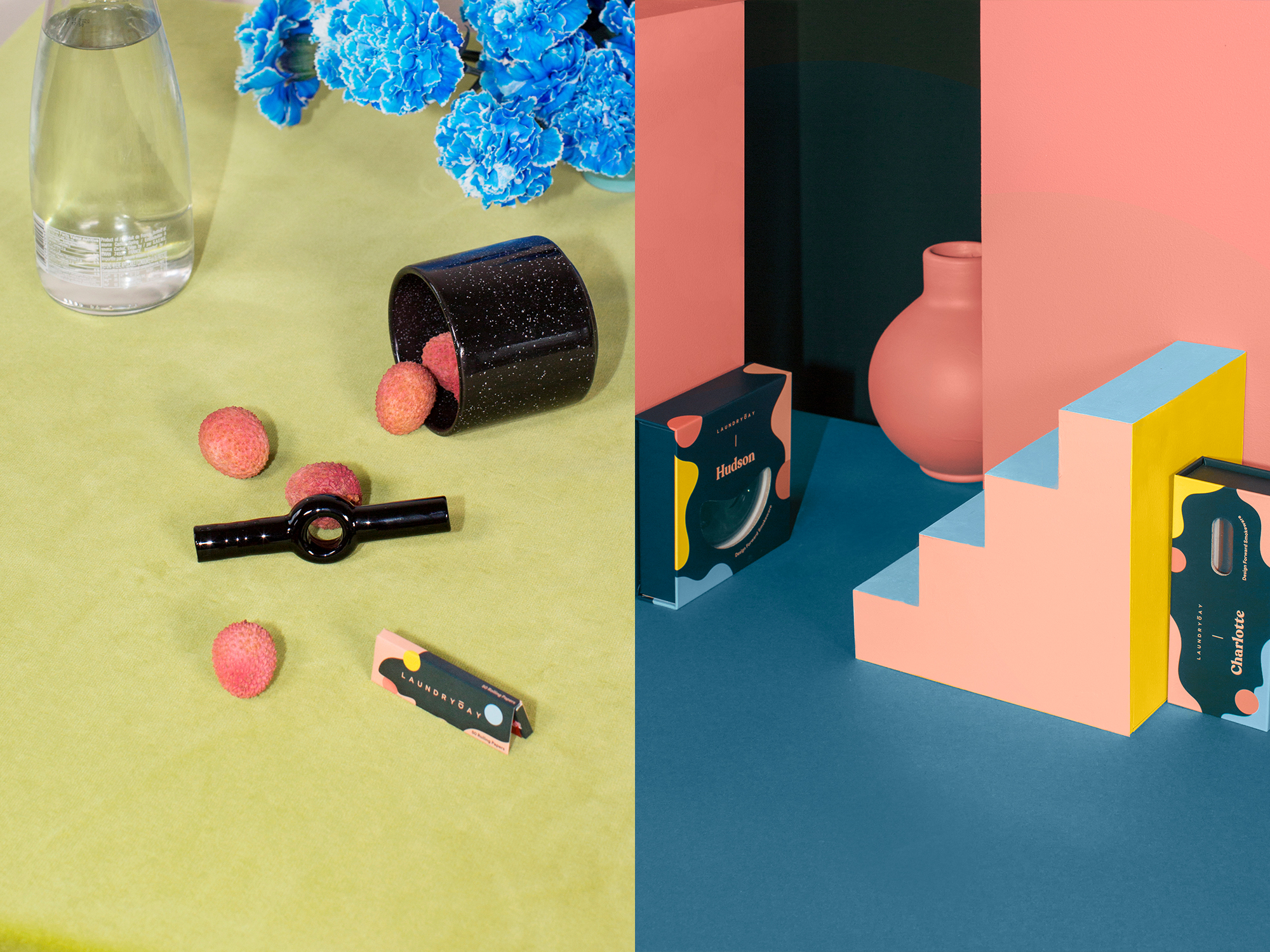 We brought the bold colours and flowing forms from Laundry Day's new packaging to life.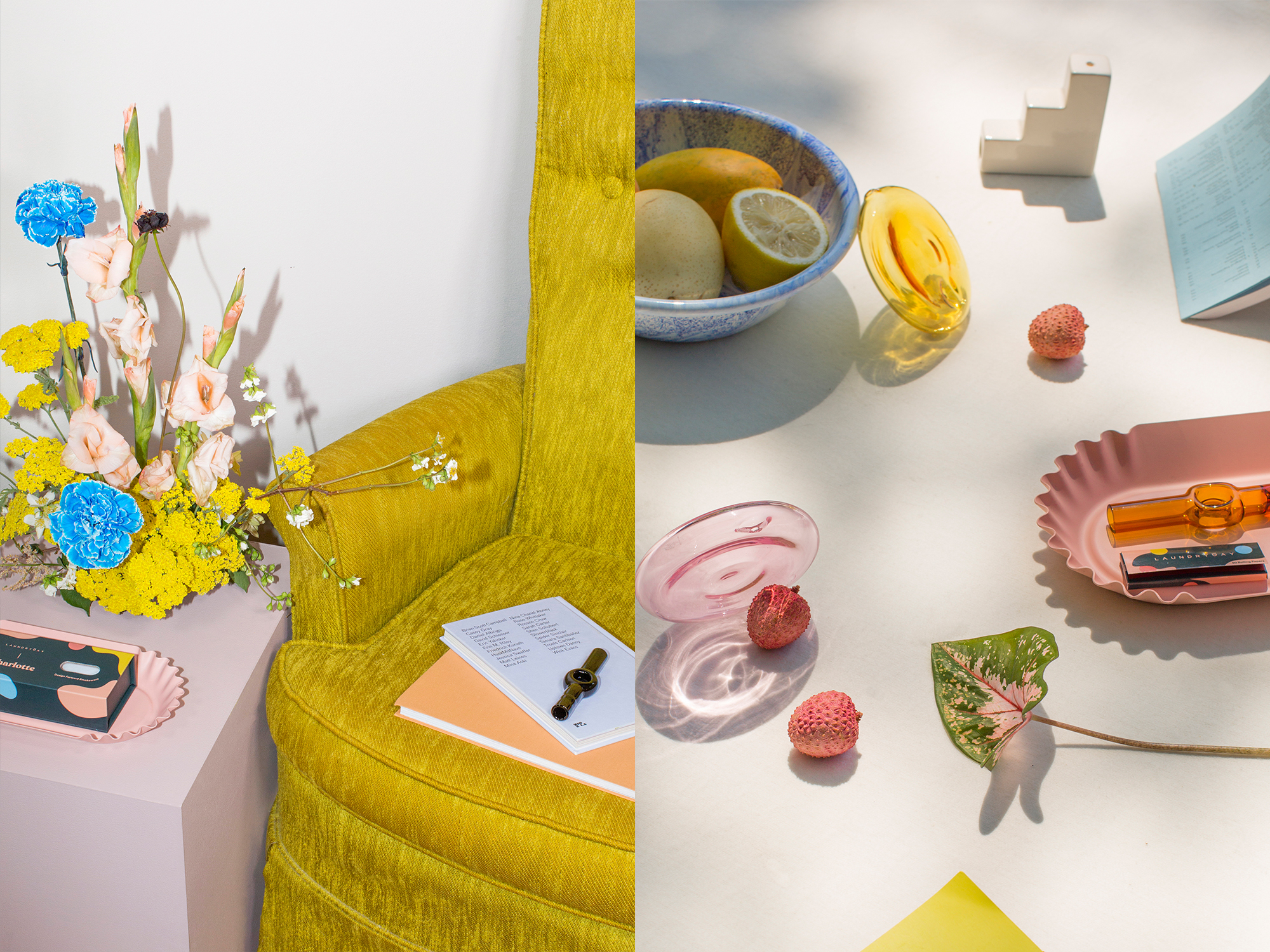 It's no secret- we like to support business like our own.
We're a female-powered, Canadian studio with a small yet nimble team. Most of our projects and ideas go against the grain of traditional industry activity.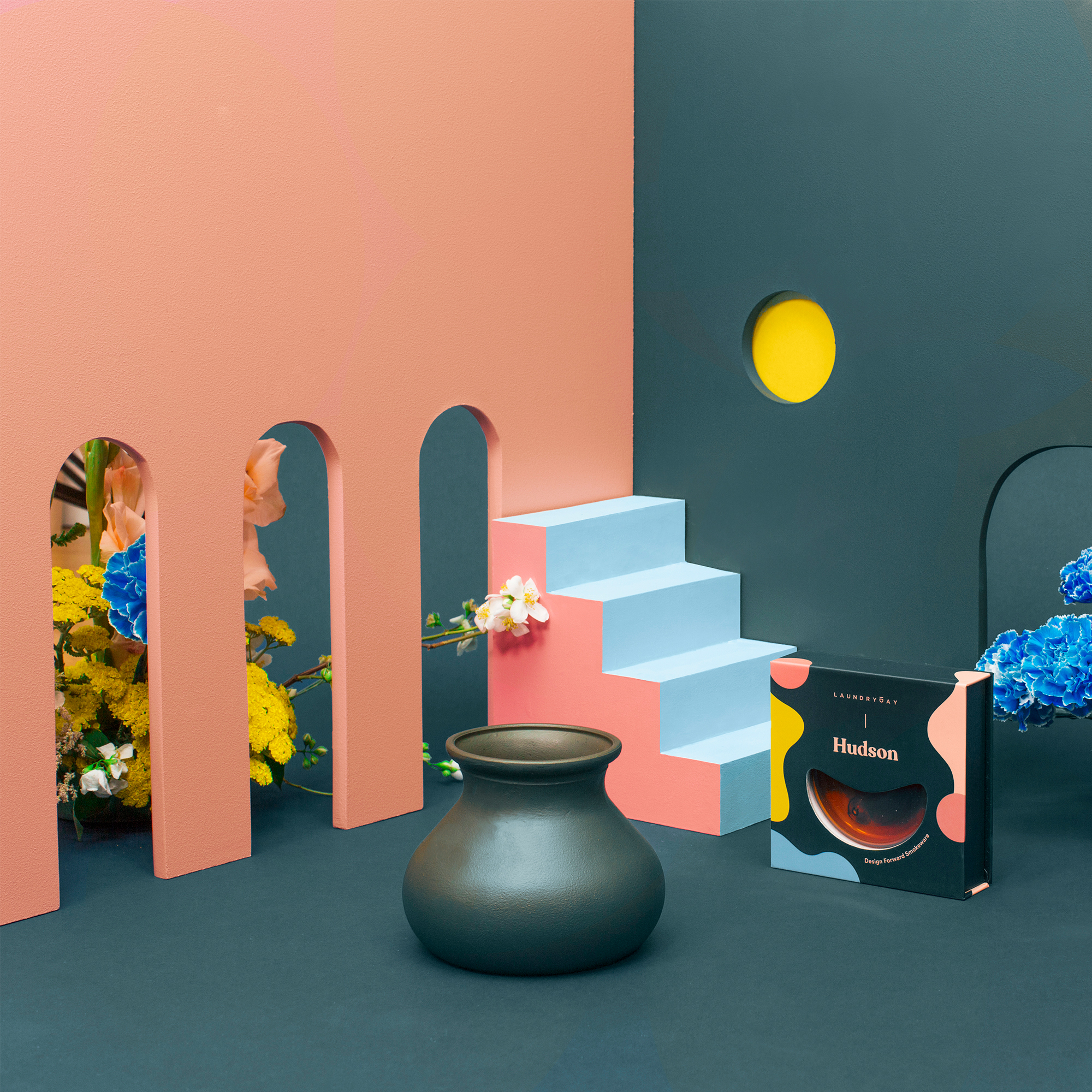 When our pal Victoria behind the design-forward smokeware brand Laundry Day tapped us to collaborate on some photography for her SS19 drop her request was met with a restounding yes from all memebers for the K&P team.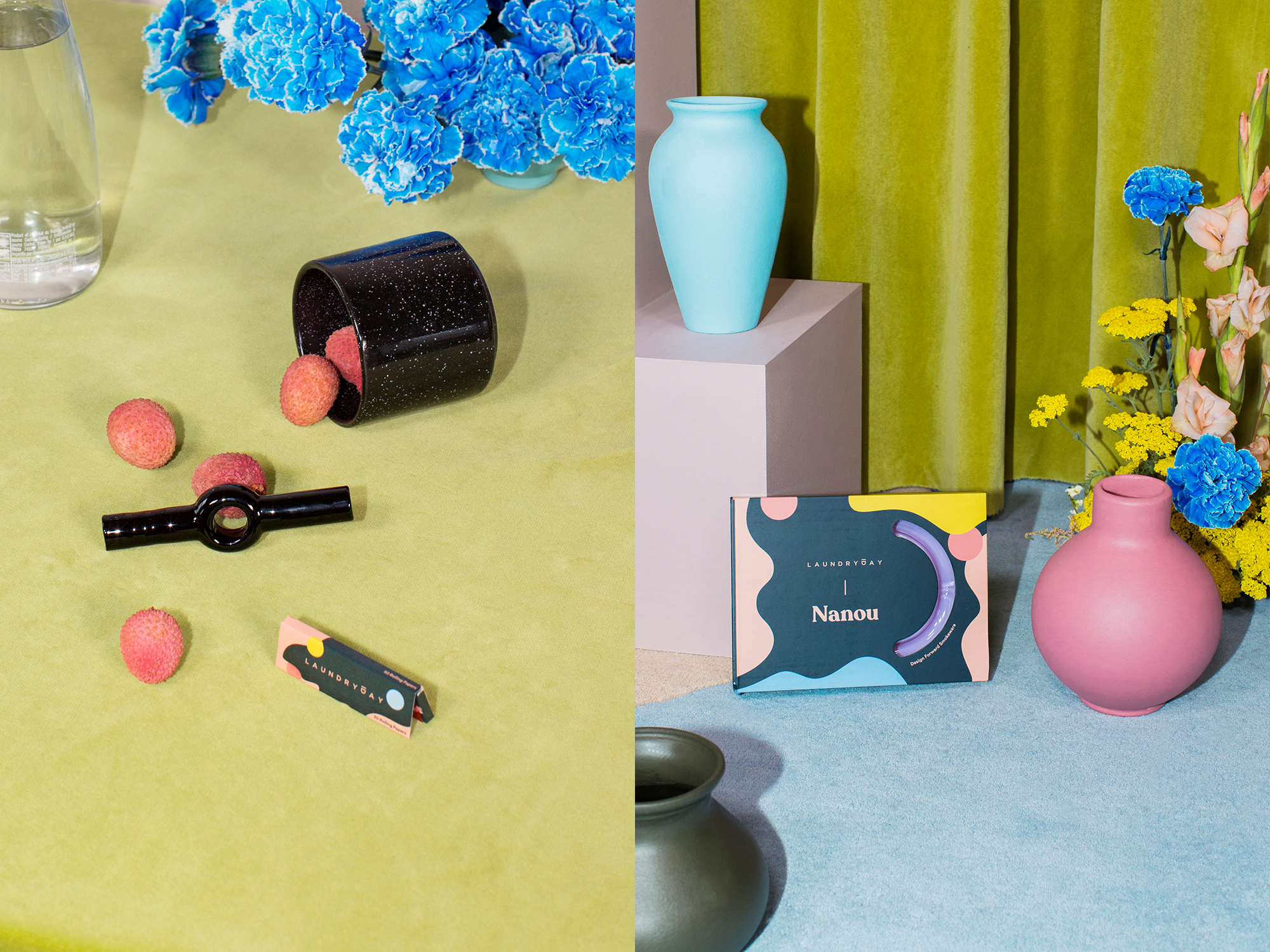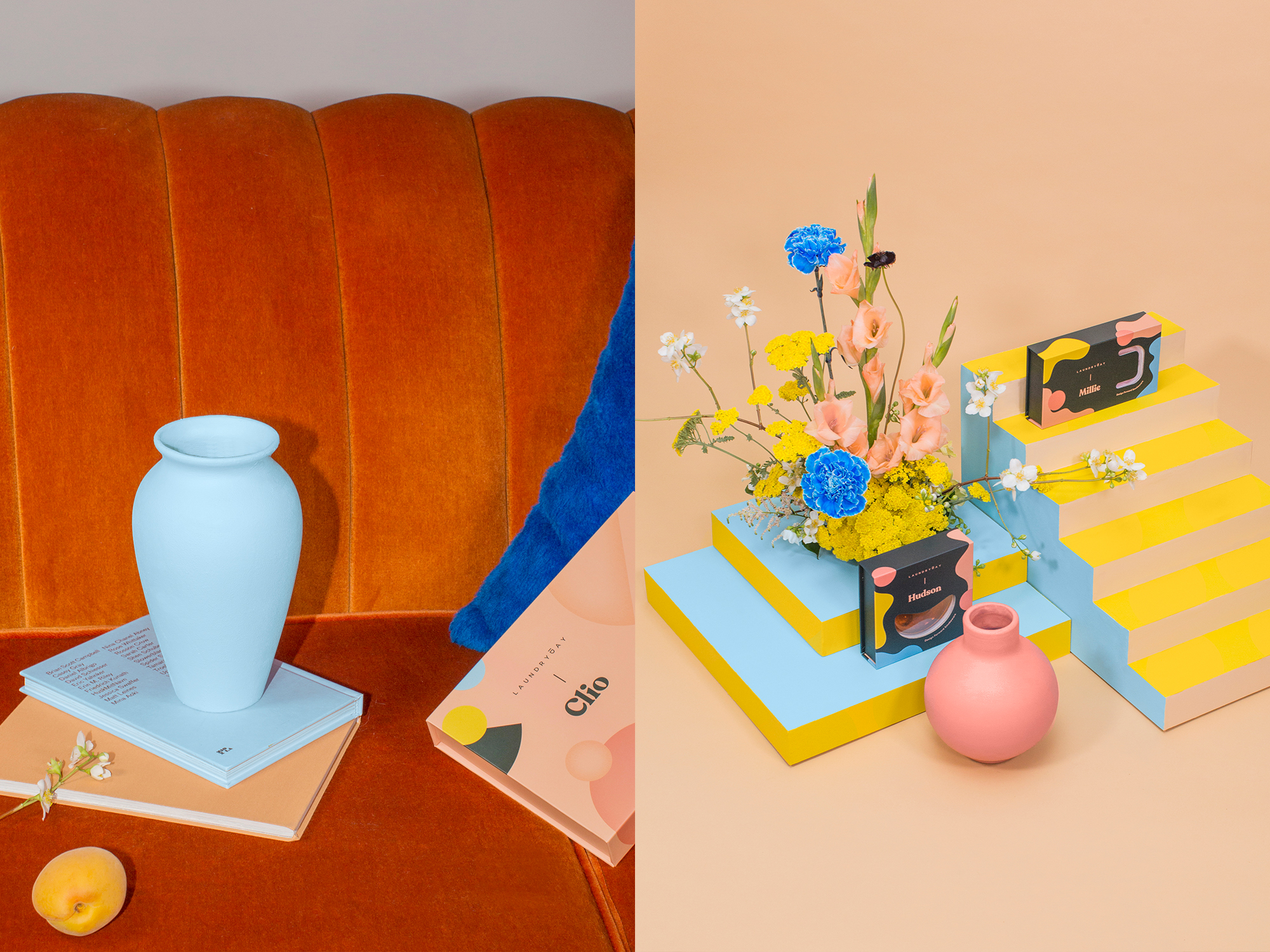 Like K&P, Laundry Day is a female-owned and operated brand based in Canada. Victoria shared with us her mission: to change the visual narrative behind cannabis use. We liked what we heard.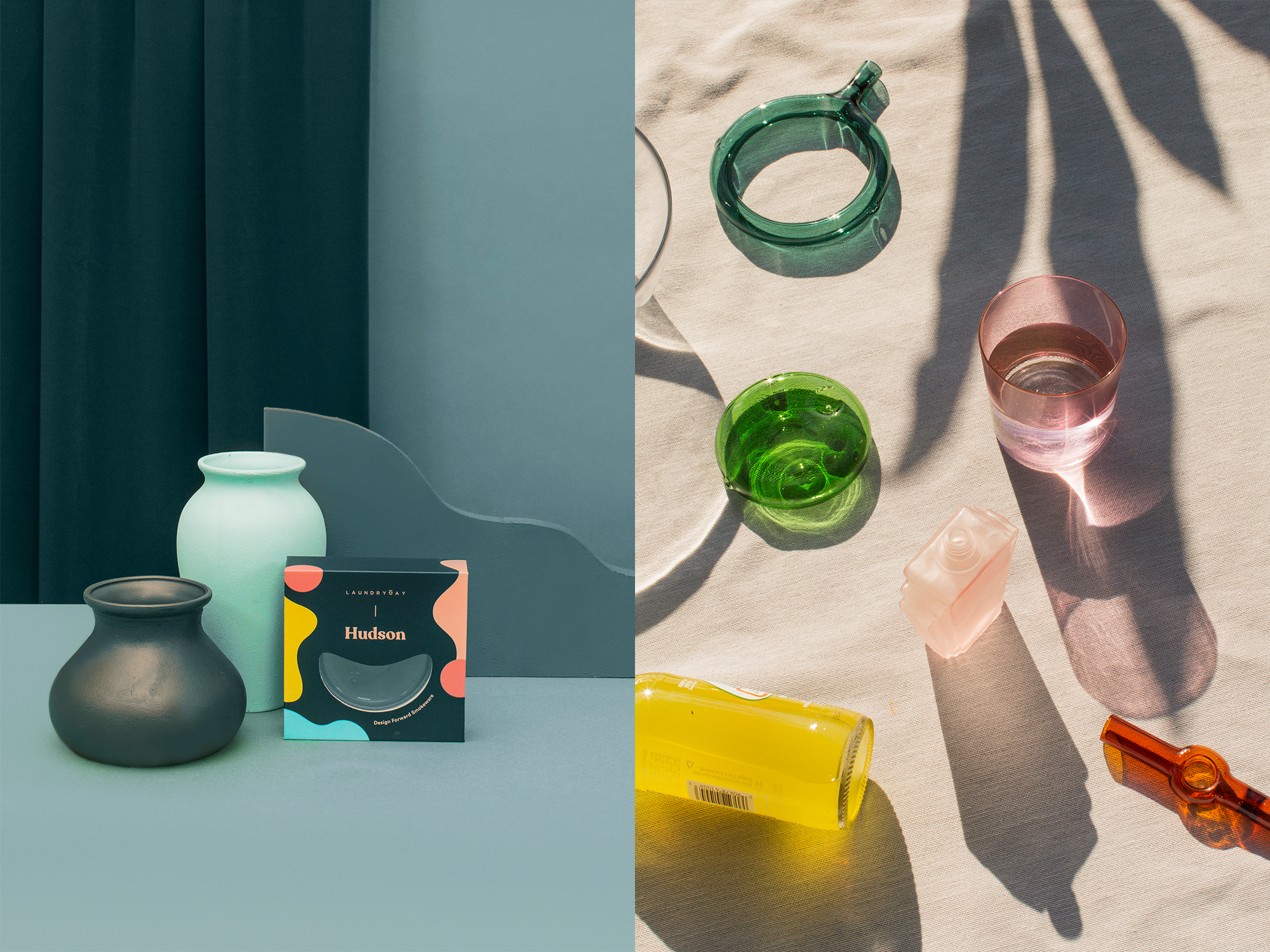 Drawing inspiration from the brand's love for near-surrealist architecture (think ricardo bofill meets early days Anny Wang) we created a structural set to showcase the brand's new packaging. The redesign was done by Toronto Creative Mark Mabey who drew inspiration from flowing smoke forms. With these sets we wanted to play off Maybe's clever use of negative space.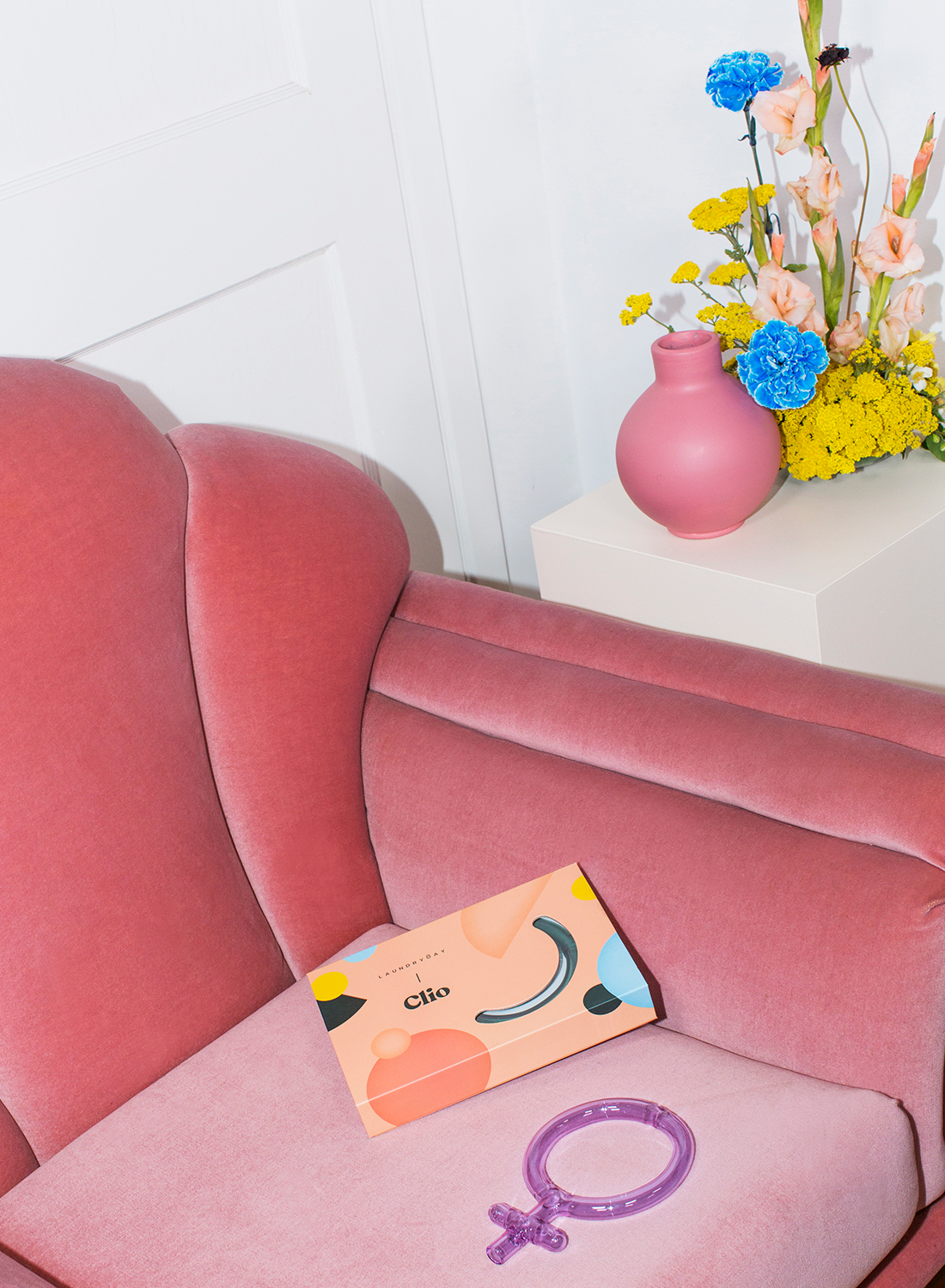 Laundry Day is unique in that it positions itself as a homeware brand- celebrating their beautiful smokeware as functional works of art to be proudly displayed in your home, not sharefully stashed away in a drawer. We mindfully styled the lifestyle photography in this series to reflect that sentiment.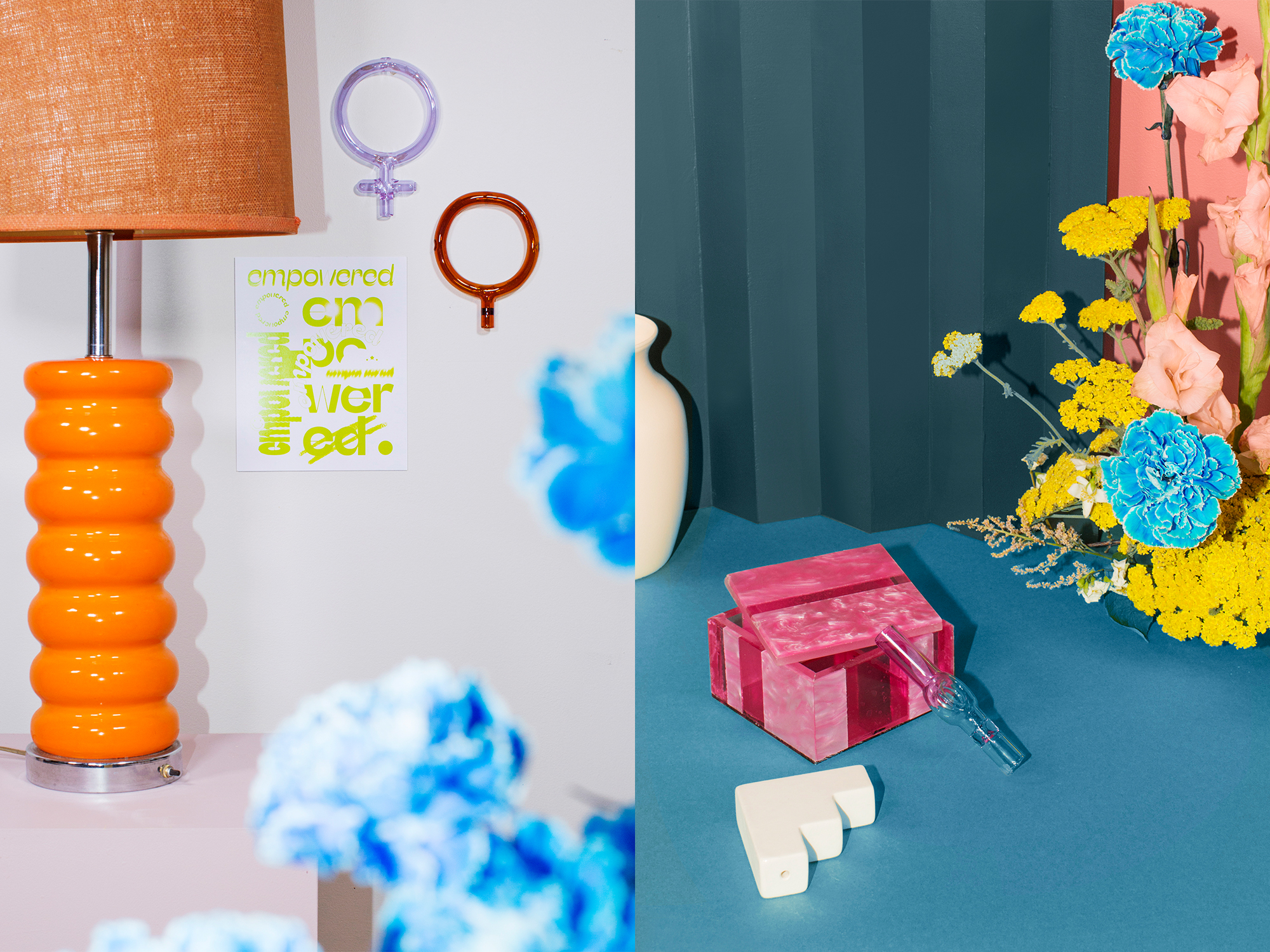 We were delighted to team up with ehe talented Toronto-based Florist Bethany Rose Puttkemery on the arrangements for this shoot. Still in awe of her talent!!