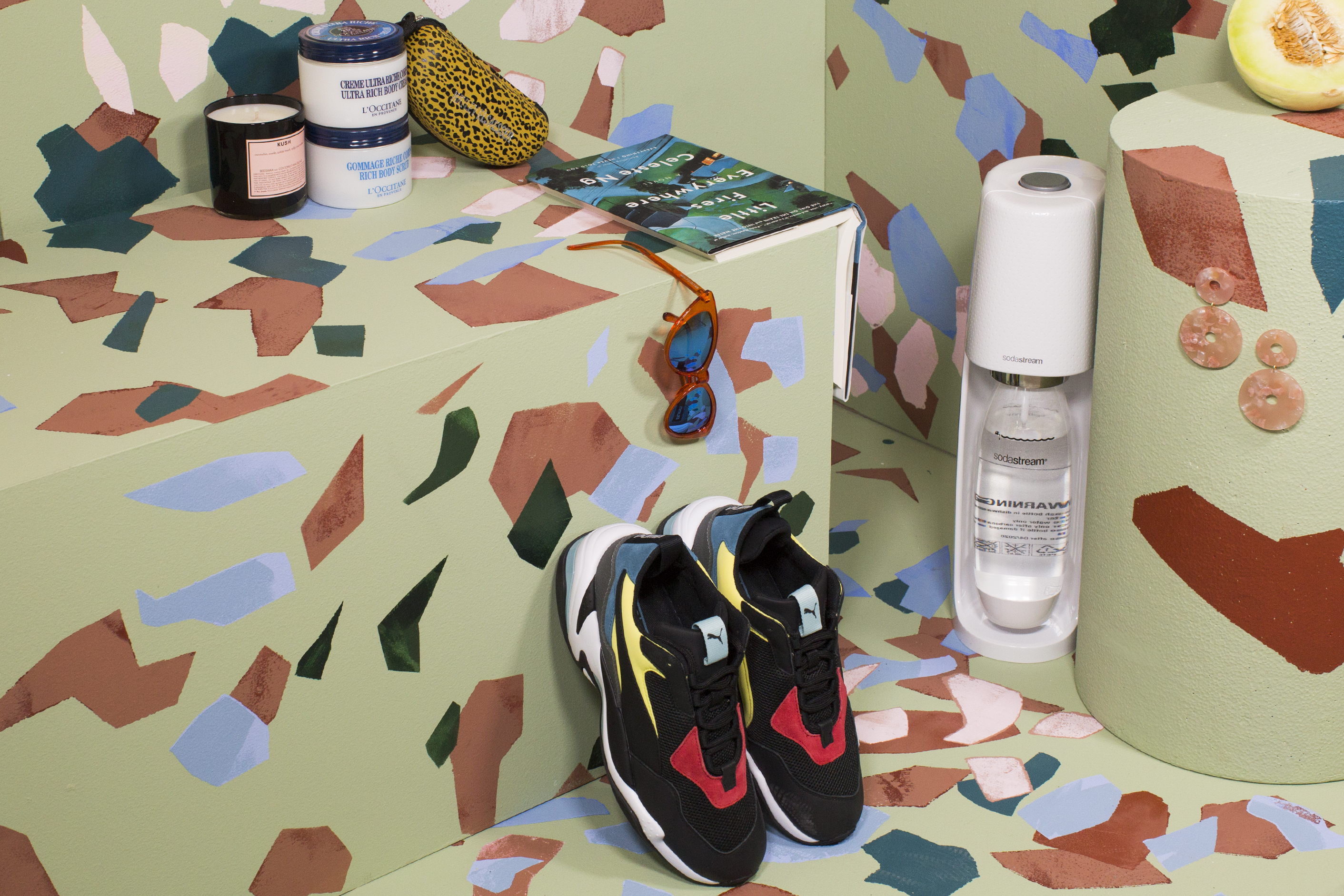 Things We Like for (self) Love Month
February is love month. And as much as it's great to celebrate our loved ones, don't forget to include yourself in the appreciation game. From caring from body through hydration and UV protect, to nourishing your mind with thought-provoking literature, here are our favourite items to inspire self love this month.

&nsp;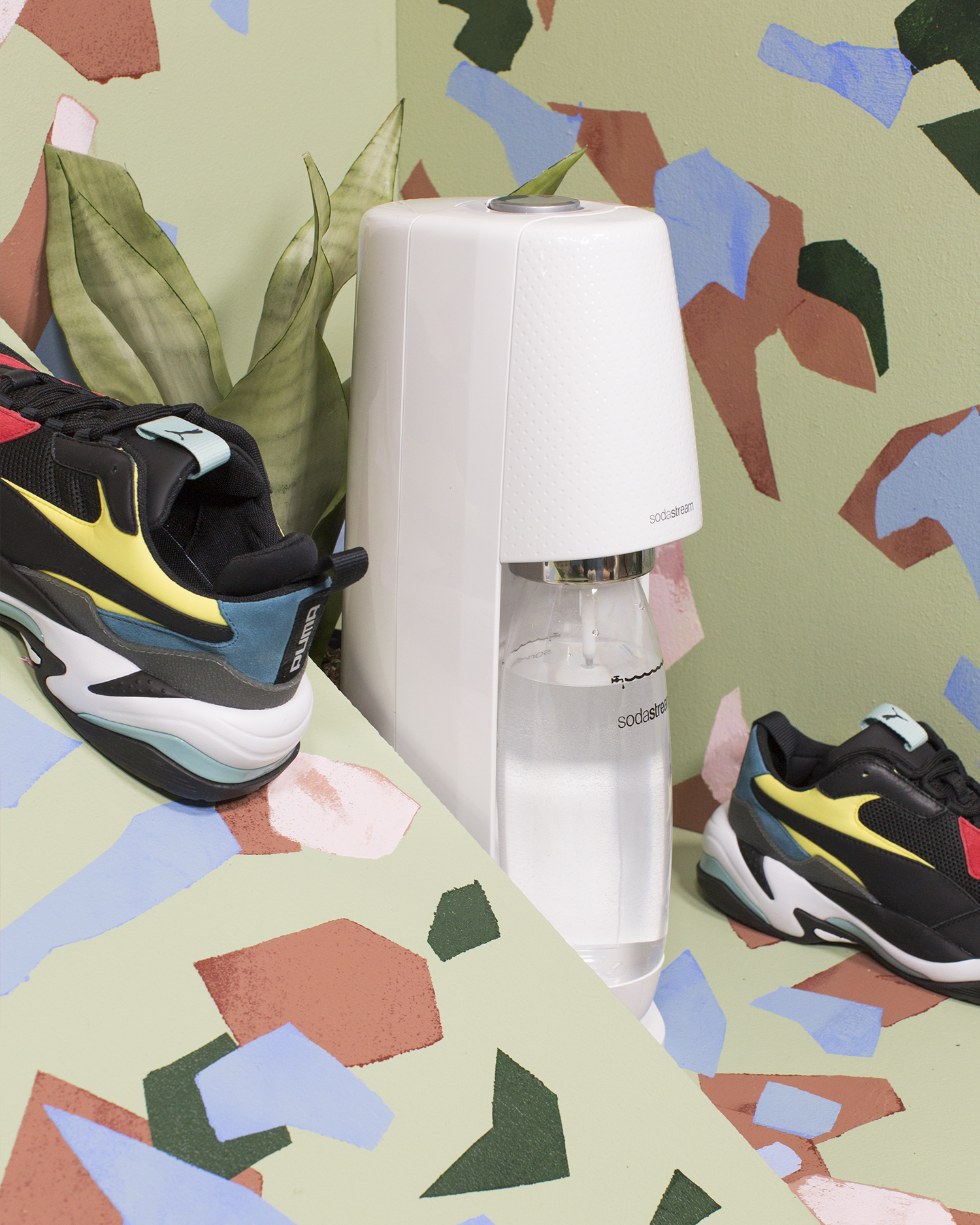 Soda Stream
Nothing makes you appreciate a tall glass of tap water quite like a stale airplane ride to a hot country with tap water that is too unsafe to wash the Glossier milk jelly cleanser off your face let alone drink. Want clear skin, mental clarity, and high energy? Water is the way! Call it the lazy-girl's ticket to beauty/health/wellness.
For those of us lucky enough to have access to clean water, it's the most obtainable, direct, and affordable way to unlock your true potential. As a firm believer I could wax poetic about the wonders of the crystal-clear elxir for hours, but instead I'll give you skeptics a little tip. If you're struggling to gulp down the good stuff, a Soda Stream will be your best investment yet. Try it out and start cashing in on benefits of 8 glasses a day!!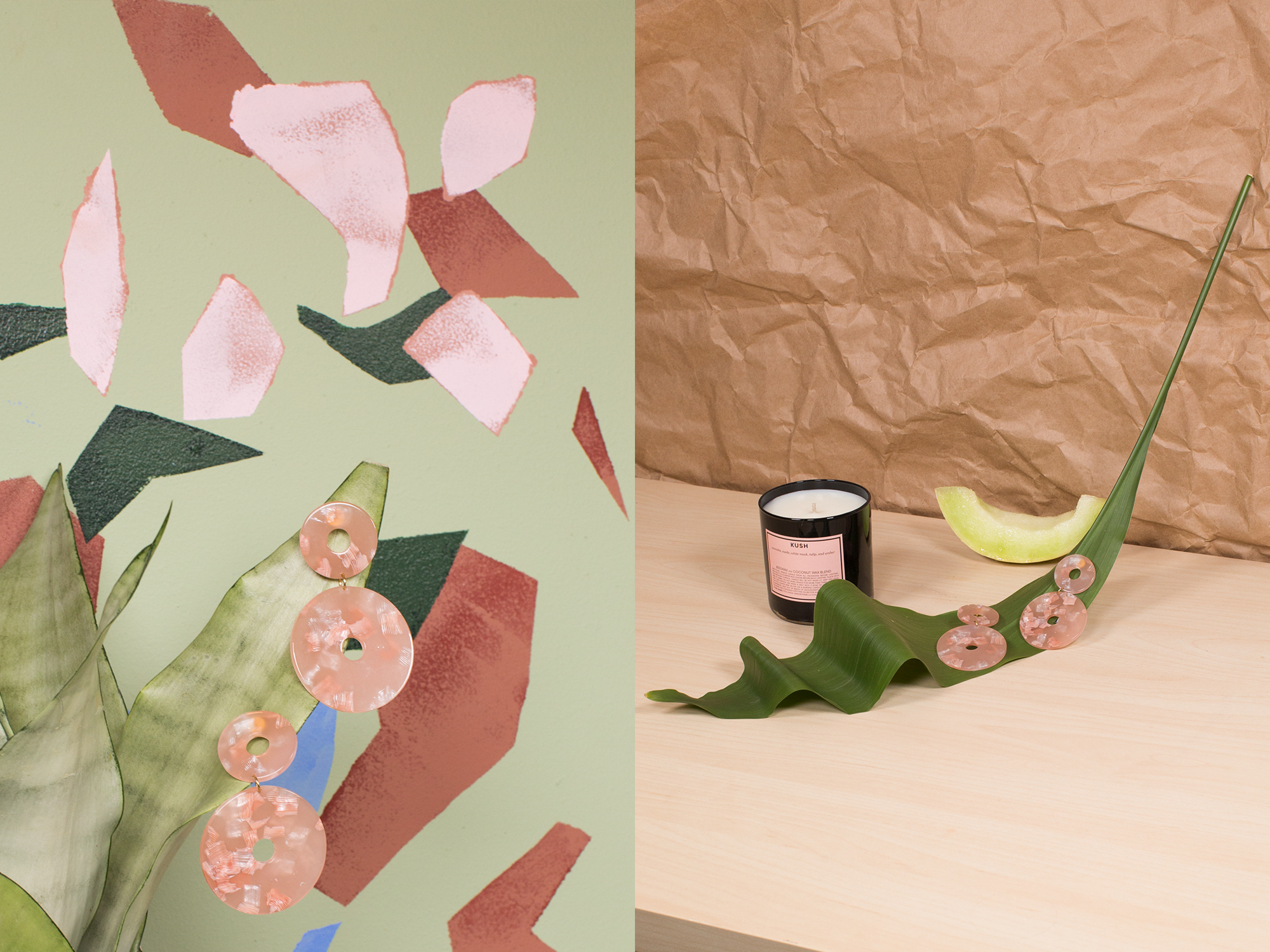 Iced Pink Scabiosa Earrings by Après Ski via New Classics
These babies are handmade made in Barcelona from quality material. We love them for their looks as much as we love them for what they stand for: mindful consumption. Extra props to New Classics for their commitment to stocking ethical brands AND hooking us consumers up with the research. With each product you browse you can check it's list of "standards" from "vegan" to "handmade" to "zero waste" to ensure you're putting your money in the right places


Boy Smells Candle in "Kush"
When word got out that a local boutique started stocking this candle for a mesley $5.00 less than other retailers in my city, a change of texts spread like a forest fire from millennial girl to millenial girl. By the end of the week the candles were sold out. They're just THAT good. And you don't have to smell it to believe it. Just look at the cute packaging. Wouldn't that look great on your bedside table? Bathroom shelf? Coffee table?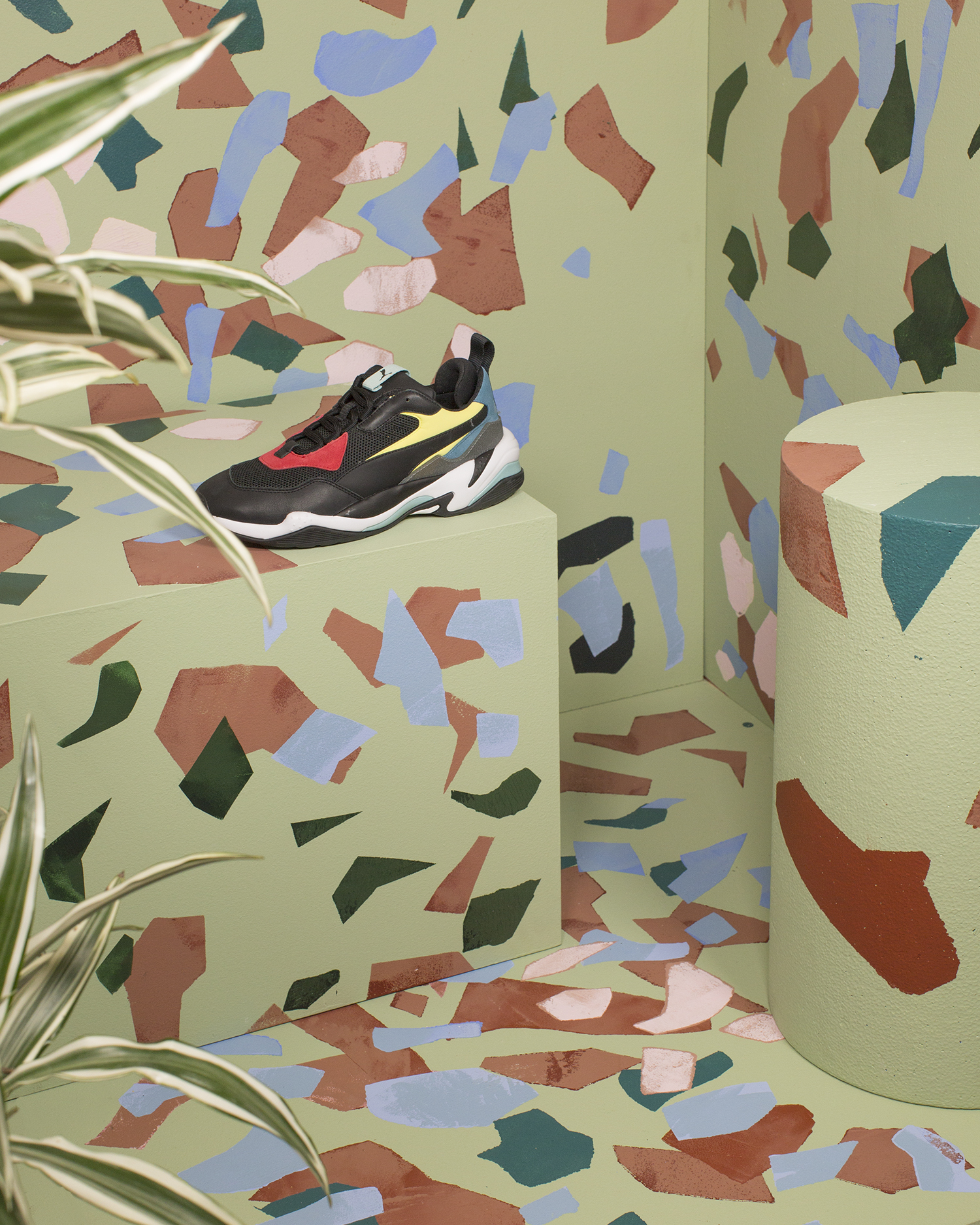 Thunder Spectra by Puma
A cool-dad shoe if there ever was one- the Thunder Spectra pays tribute to the late Alexander McQueen. Reimagined design details from the brands iconic collab with the designer (the PUMA McQ Tech Lo Runner) this 2018 drop carries a chunky silhouette and throwback palette into the future.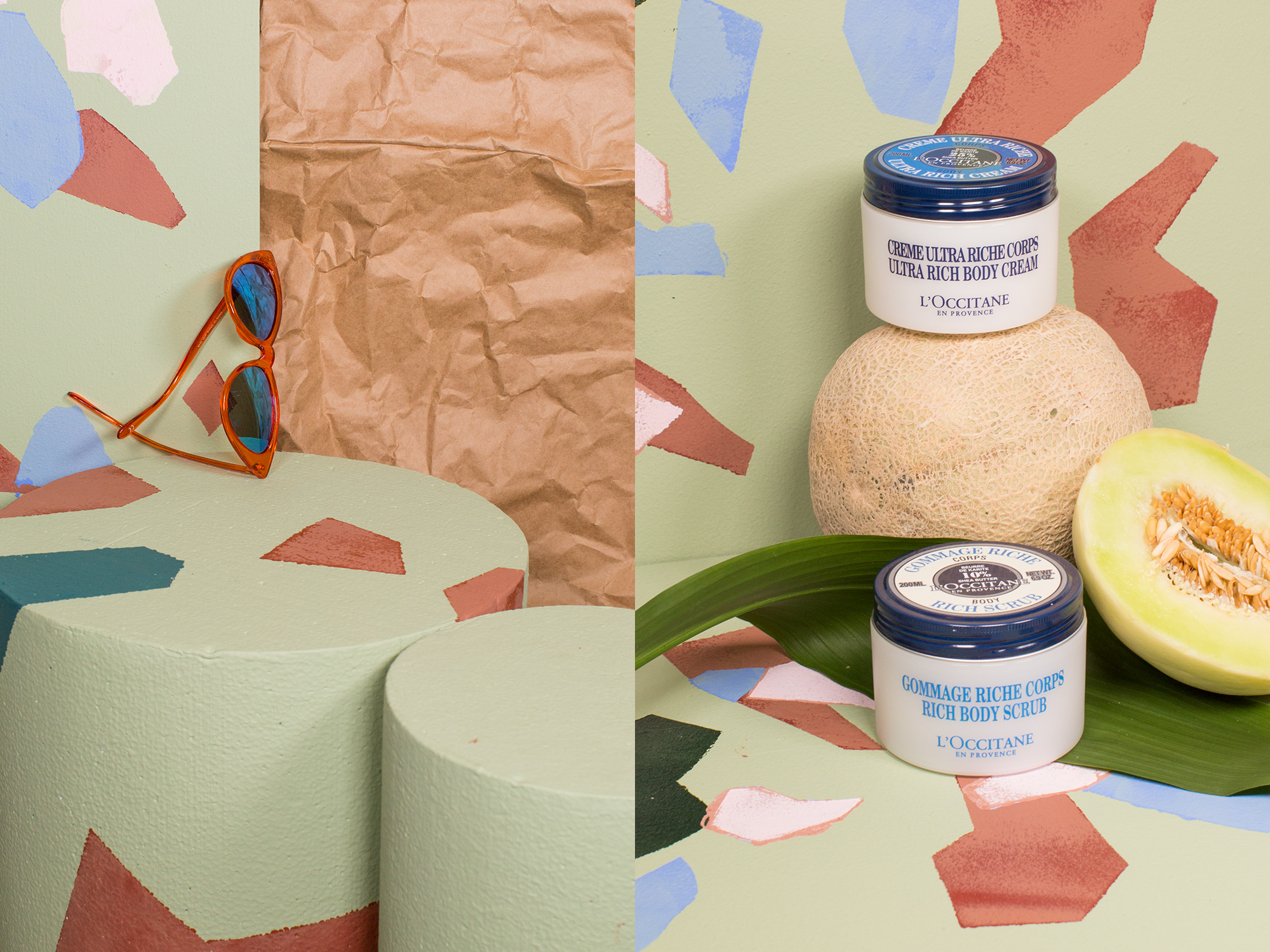 Ziggy Red Phantom Sunglasses by Hayley Elsaesser
Ever since my cool/calm/collected optometrist (hey jess!) warned me about the EXTREME vulnerability of my blue peepers I've been on the hunt for a pair of trendy yet ____ pair of sunnies. At the start this didn't seem like such a far out request. There are droves of cool-girls on Instagram wearing exactly the type. So much so, that a solid pair of sunglasses is likely in an IG girl's hypothetical starter pack, amiright? Alas, the struggle is the friggin realest if you're not open to paying an arm and/or leg. And just when you think you've cheated the internet and found the perfect pair at dollarama store prices via Alibaba, you end up waiting 8+ months (that's like 3 years in fashion terms). Ask Sabrina for the story. Thank goodness these Hayley Elsaesser sunglasses showed up at our doorstep. My eyes are saved!!


Shea Ultra Rich Body Scrub + Shea Ultra Rich Body Cream by L'Occitane
This scrub and cream pack 10% and 25% shea butter, respectively!!! What's even more newsworthy, is the ultra quick absorbency of the cream so you don't have to worry about climbing into bed with a greasy film of body lotion on. Scrub first, moisture second, cuddle third. You'll be soooo soft no one will be able to resist. he he.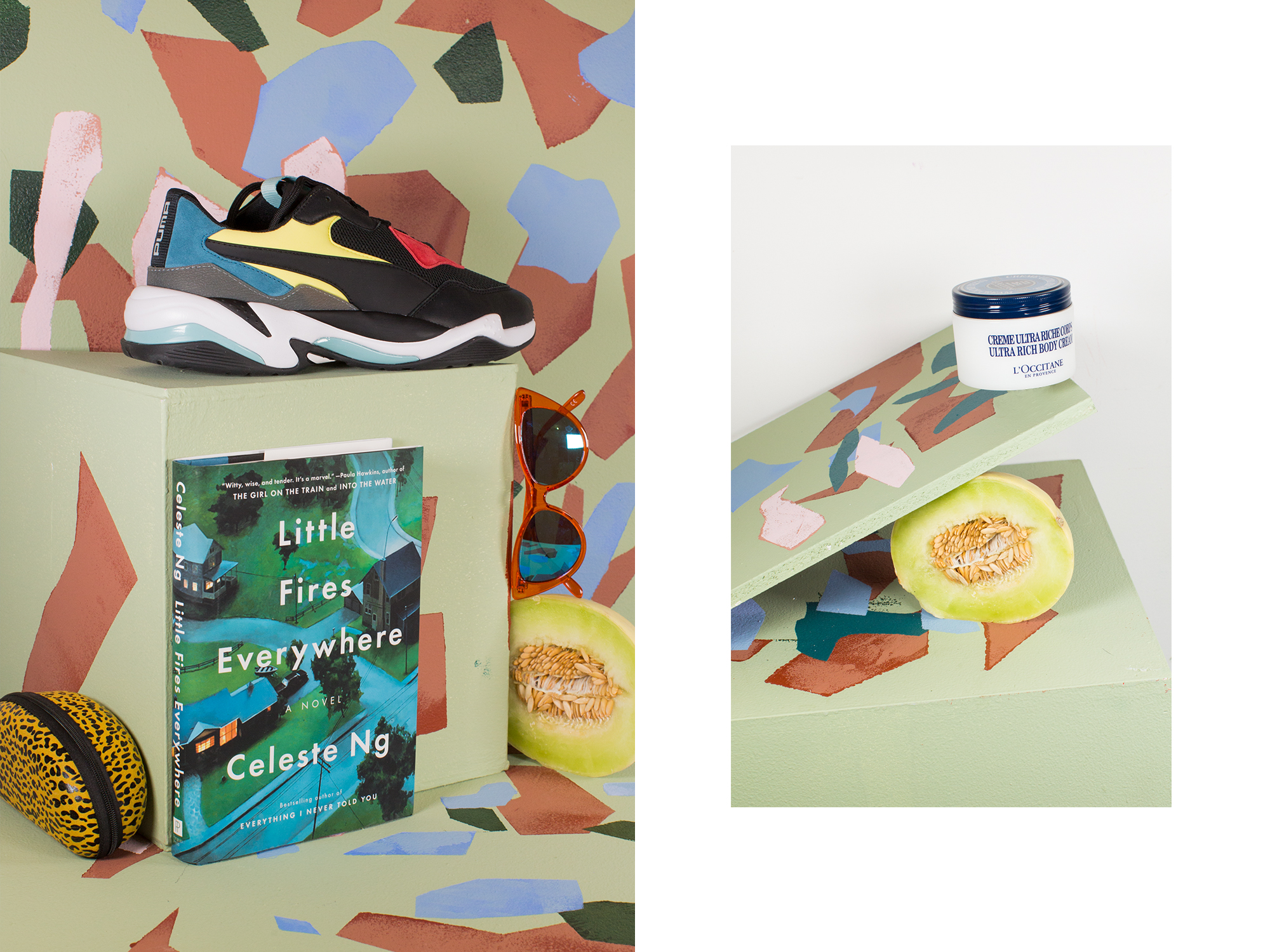 "Little Fires Everywhere" by Celeste Ng via Penguin Random House
Like all good art, Celeste's writing will inevitably inspire you to examine your own ways of seeing. Tactfully jumping from one character's perspective to the next, if there's anything "Little Fires Everywhere" reminded me, it's that we all see the world SO differently and we can never truly understand why someone acts one way in a situation when we ourselves act contrastingly different. Though the narrative was miles away from anything that resembles my life (the story line being set in a ritzy suburban neighbourhood in middle america) the novel was highly relatable to both my personal experience and the zeitgeist in the world at large.