A (Brief) Lesson in Art History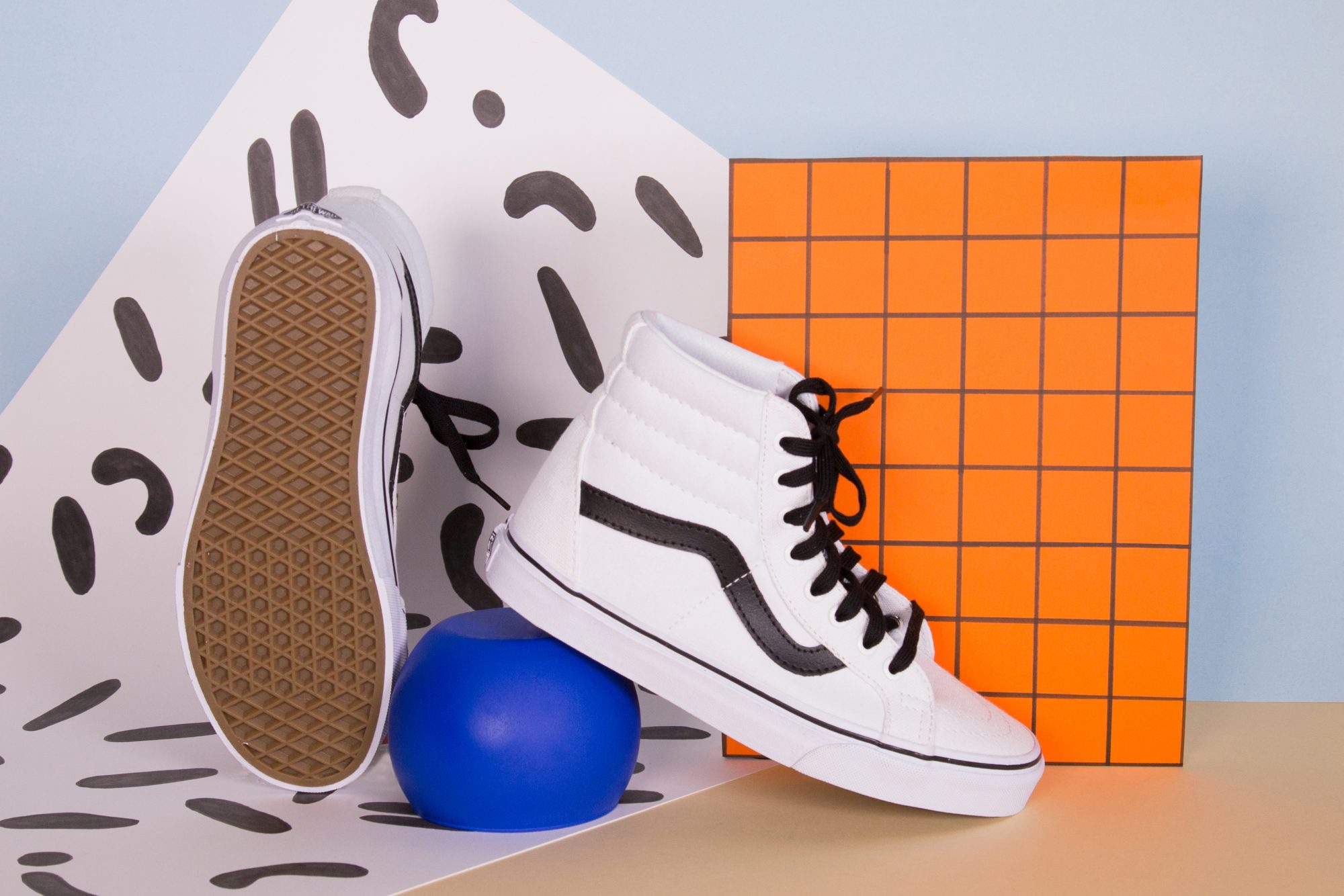 An ode to the immediate freedom of total rulebreaking, as inspired by three crews of unconventional artists feat. Vans Canada.
Every good story has them — the outsiders, the rule breakers, the crew of misfits, and movers & shakers — and today you're particularly in luck, because this story has three. Let's start from the bottom up. The bottom of your shoes that is. If you're wearing Vans, that iconic waffled sole means a lot more than a solid kick, push, and coast. Way back in 1966, the first pair of Vans #44 deck shoes (now: Authentic) the sneaker was worn by society's outliers — mangy surfers with the bright idea to surf concrete. In true Vans style, the shoes moved off-the-wall and into the mosh pits of alt shows & underground venues, and is no longer just for the outsiders, but for everyone.
Like vans — which remained a longtime favourite of counter-culture regulars (read: surfers, skaters, punks) — the leaders of the De Stijl & Memphis Group movements were also going against the norm.
Enter 1918 Netherlands: when Piet Mondrian & his gang of art ~hoodlums~ decided they'd had it with the excessive opulence of Art Deco. Unapologetic and bold, De Stijl was dutch for "the style" and considered by its adopters to be the ultimate style. The movement sought an abstracted aesthetic, subtracting traditional elements of art making for a paired-down approach they believed to better represent the modern era. Once outsiders & risk takers, De Stijl and its members eventually went on to influence a long list of subsequent creatives from hard-edge painters to abstract expressionists.
Decades later, a new crew of eccentrics popped up in Milan, Italy. The Memphis Group, spearheaded by Architect and Designer Ettore Sottsass, chased clashing colour pairings, kitsch patterns, and unconventional materials. You see, these guys were over the humorless designs of 1970s minimalism. They wanted personality. They wanted shock and awe. They wanted art without rules.
It was the beginning of a new era in design when form no longer had to follow function. For once, design was about communication. At the Memphis Group's opening in 1981 a guest named Jasper Morris is quoted as saying, "You were in one sense repulsed by the objects, or I was, but also immediately freed by the sort of total rule-breaking."
The misfit ringleader, Sottsass, sums it up, "it is no coincidence that the people who work for Memphis don't pursue a metaphysic aesthetic idea or an absolute of any kind, much less eternity. Today everything one does is consumed. It is dedicated to life, not to eternity." With that, I urge you to take on a Vans/Memphis/Mondrian mindset for the day. Live fast, break rules & keep on hell rising.
Composition A by Piet Mondrian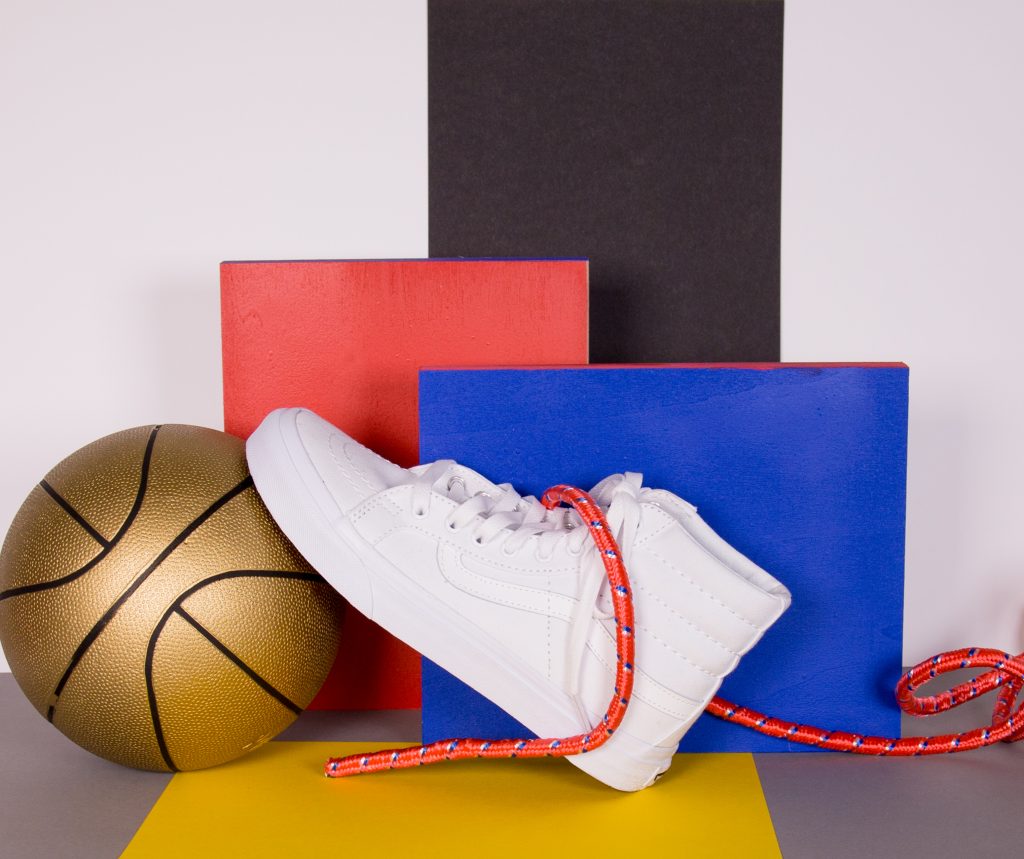 Vans Sk8 Hi Slim in True White
Clesitera e maia by Ettore Sottsass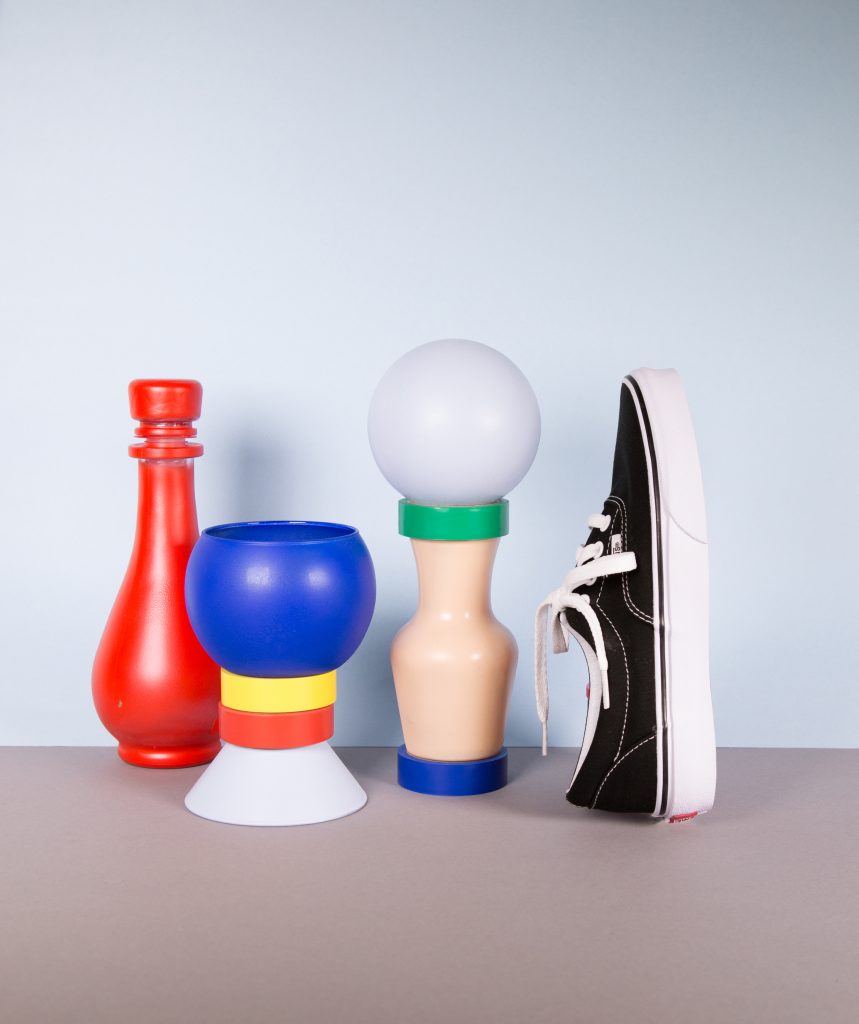 Vans Authentic Lo Pro in Black/White
Tahiti by Ettore Sottsass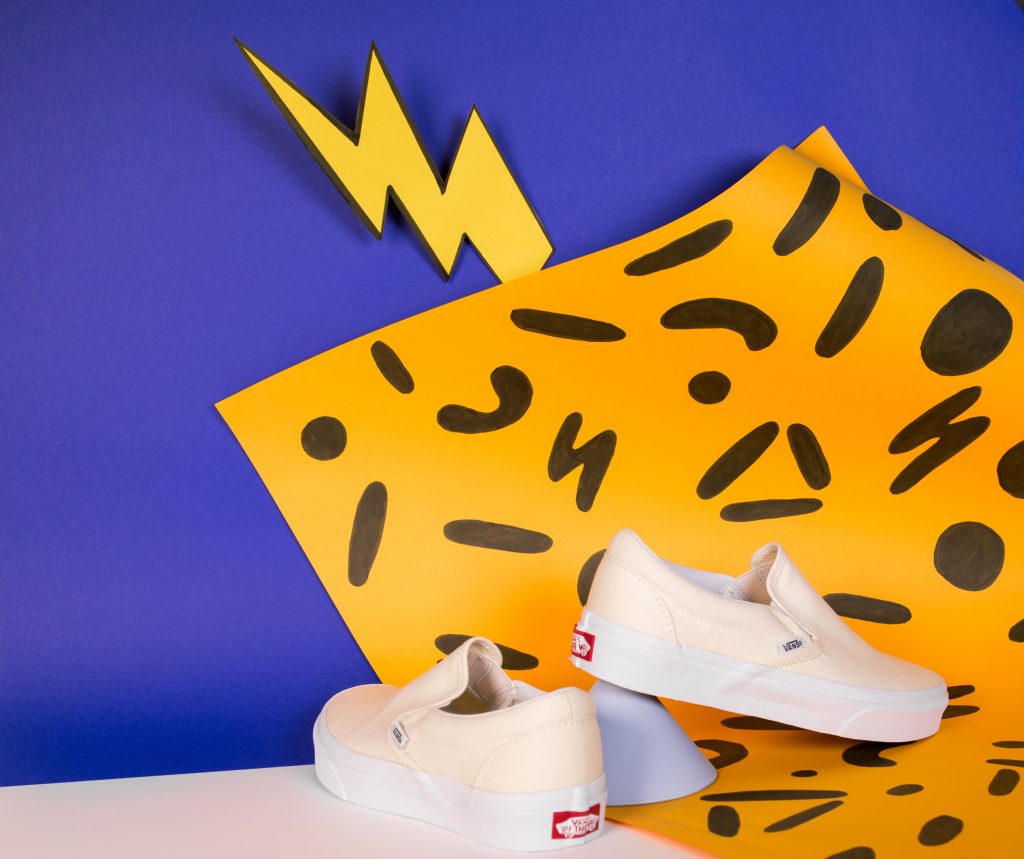 Vans Solid Color Slip Ons in Blanc De Blanc
The Carlton by Ettore Sottsass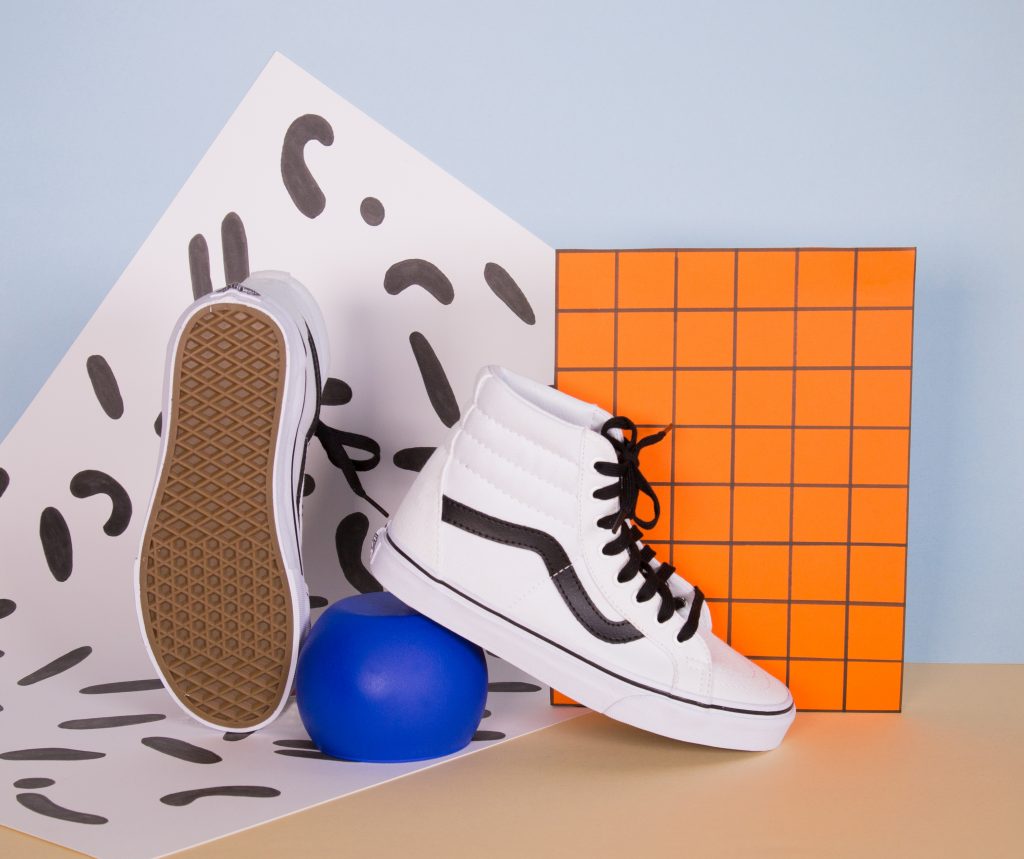 Vans Sk8 Hi Slim in True White/Black
Counter Composition V by Theo van Doesburg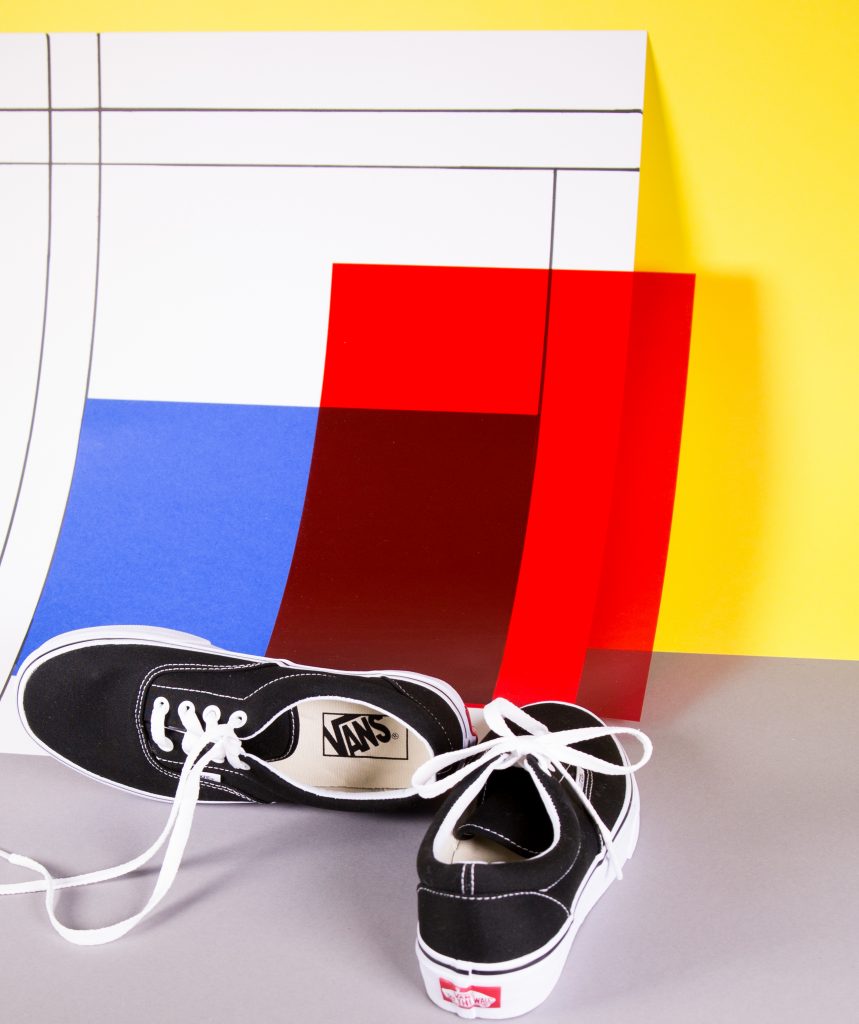 Vans Authentic Lo Pro in Black/White
Photos + Set Design by Dani Reynolds
Video by Taylor Reynolds
Graphics by Ronan McGee
Watch the video: