Finding Inspiration with Wanze Song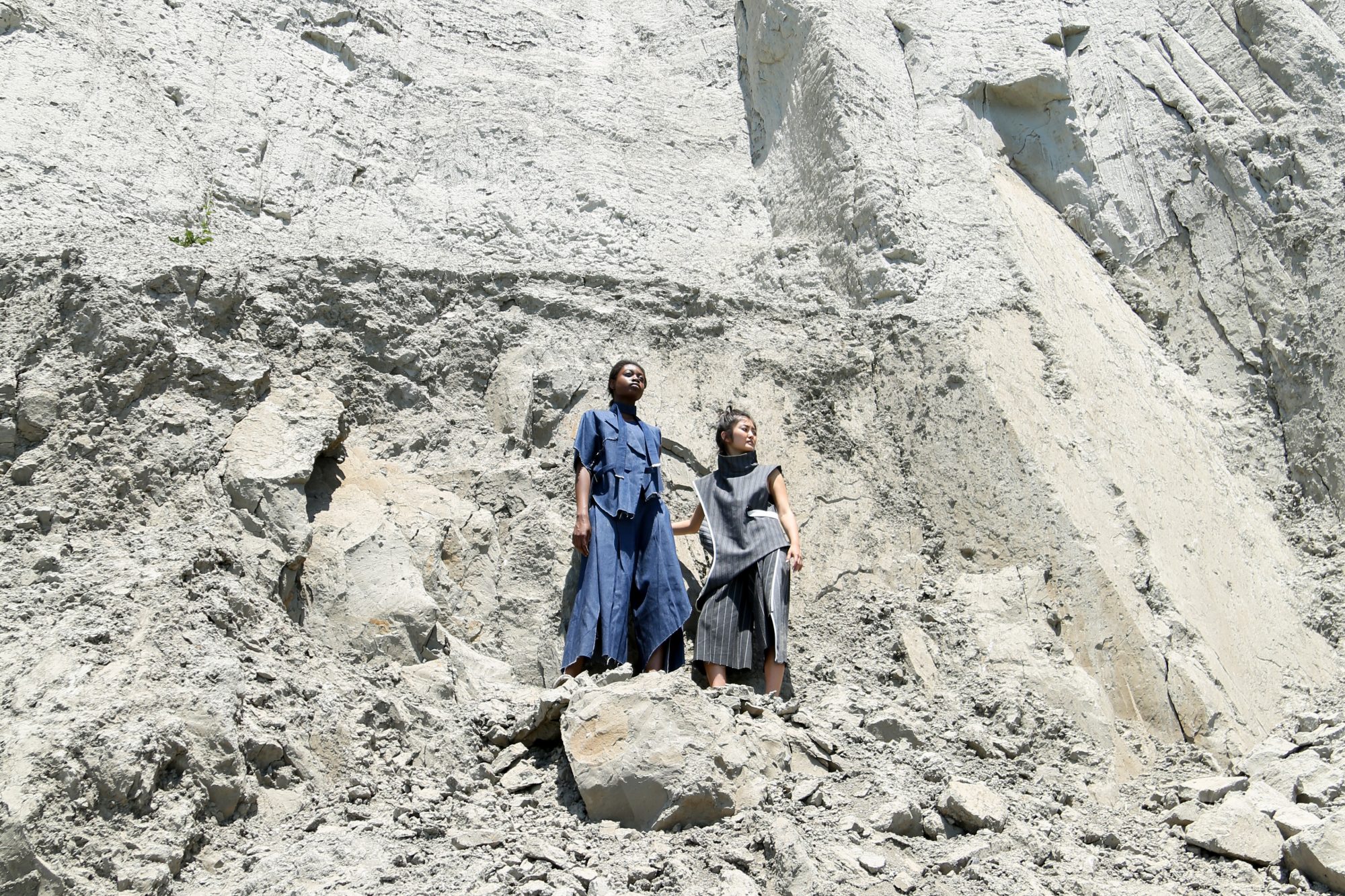 We get to know emerging Toronto designer, Wanze Song, and talk to her about her design process, sustainability, and muses.
When I first met Wanze Song, I was immediately inspired by her collection. Her garments are positioned as seasonless staples, with a fit and style that compliments current trends. Wanze's position is simple in its values, but bold in what it challenges — in our growing culture of fast fashion, she contests mainstream consumerist behaviours by developing a line modeled around slow fashion. Feeling moved by her efforts to speak out on the importance of buying ethically, I reached out to Wanze to talk all things related to her collection accompanied by a lookbook shot at the Scarborough Bluffs . As a nod to her sustainable practice, we showcase Wanze's designs on Annesta and Layla, in a stunning, bare environment.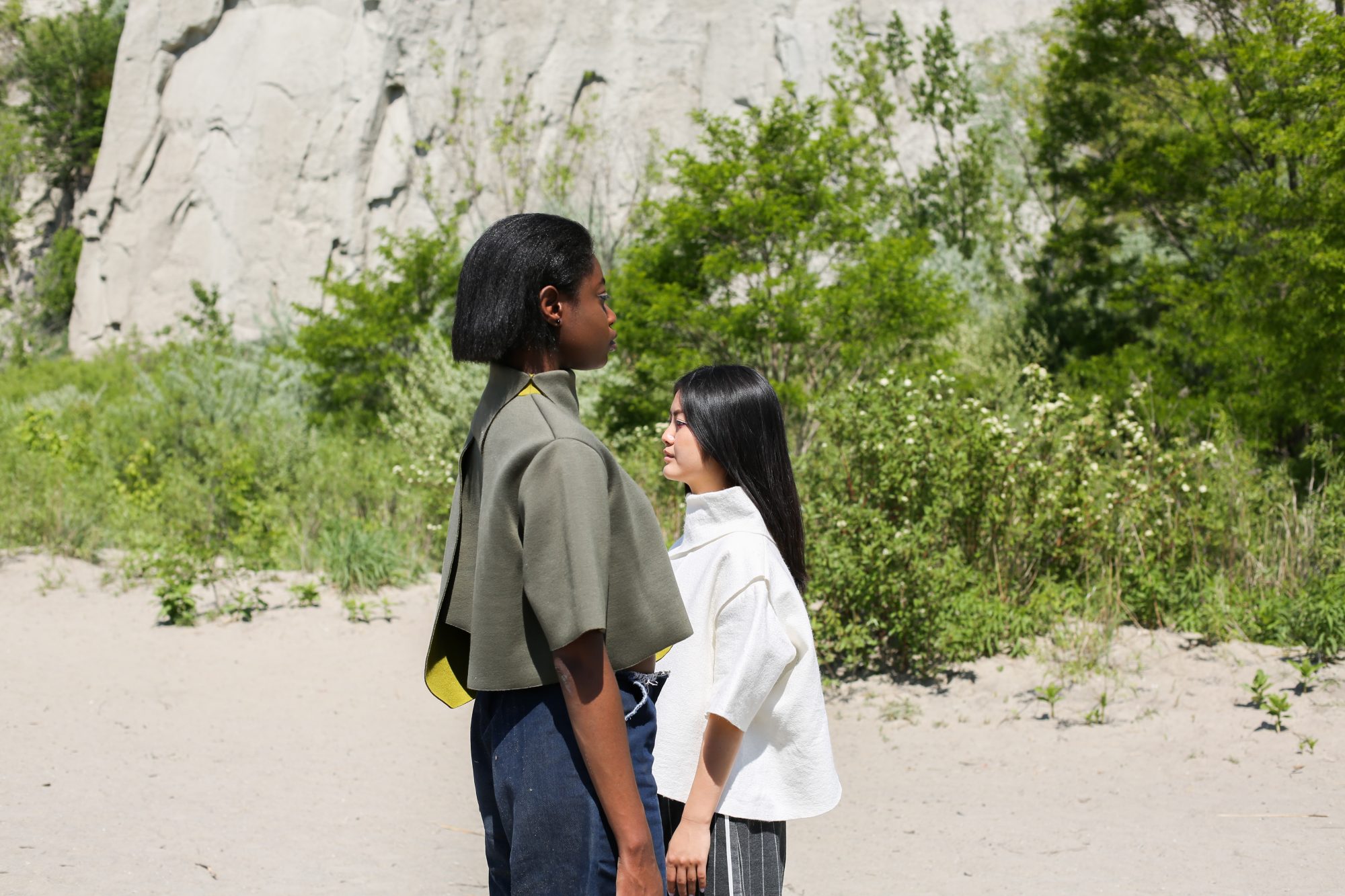 Q: Tell us a little bit about yourself.
A: My name is Wanze (pronounced Wan-za). I am a recent graduate from Ryerson University's Fashion Design program. I grew up in China until the age of 10 and then moved to Canada. I currently live and work in Toronto. Other than designing clothes, I'm an avid music lover and an energetic but stubborn Aries. I also have a one and a half year old mini-me aka my baby sister whom I love dearly.
Q: At what point did you realize you wanted to pursue fashion design? 
A: Ever since I could remember, I've always been interested in fashion. The way my mom dressed was always a huge inspiration to me. I wanted to make clothing that inspired people the way I was inspired by her. Though I've always been intrigued by fashion design, it wasn't until last year when I went on an exchange to London, UK, that I actually realized I wanted to pursue this career seriously.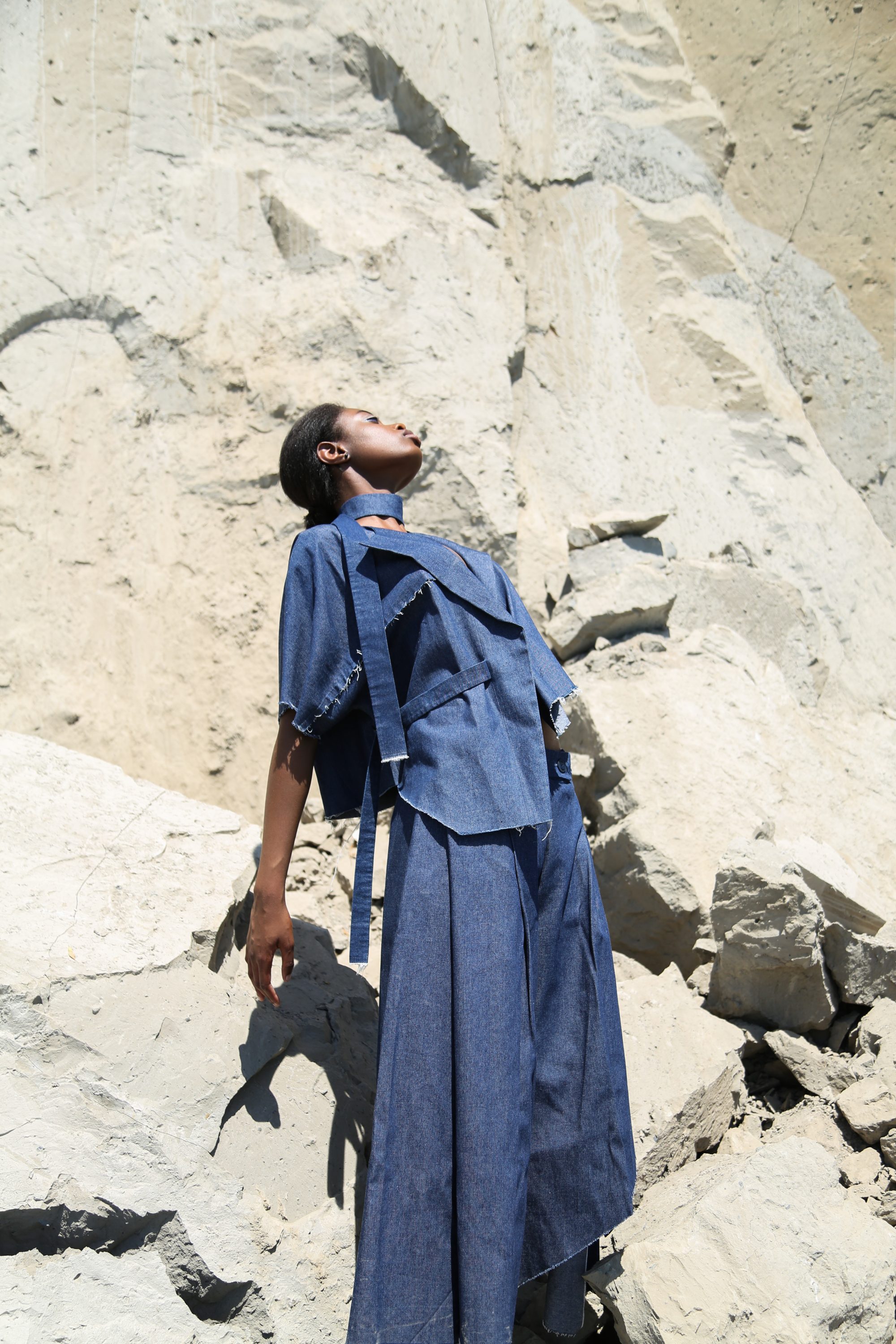 Q: Describe your design process.
A: It really depends. It usually starts with a shape or silhouette in mind; then I sketch and try to incorporate some sort of detailing and style lines to add versatility and originality to the design. Other times architecture, a specific fabric, notion, or even a small design detail inspires me, and I construct my designs based off of those elements.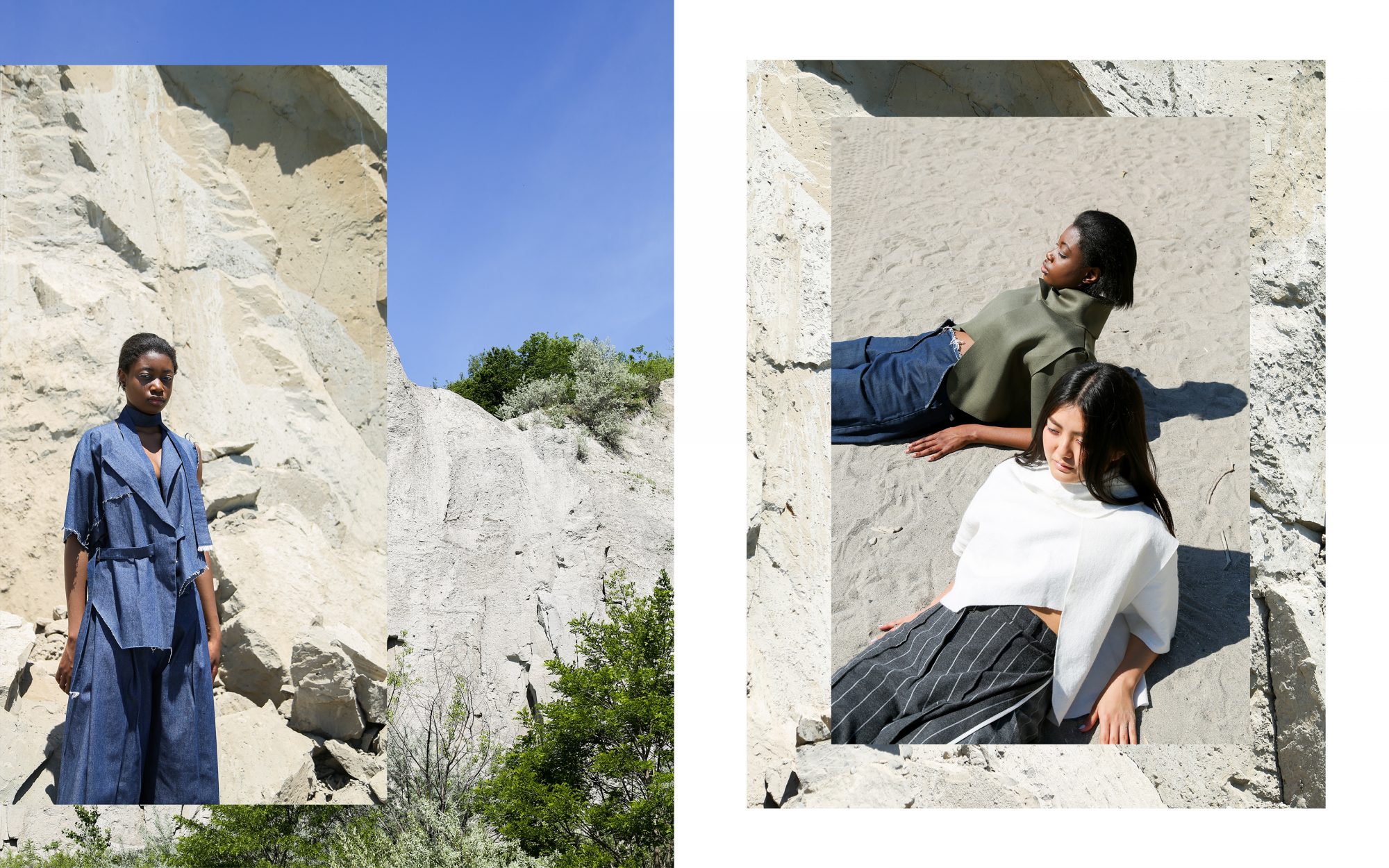 Q: Can you explain the philosophy behind slow fashion and why it's important to you?
A: Currently, the trend-based nature of fast fashion is perpetuating unethical manufacturing practices, harming the environment, and encouraging excessive buying behaviour. Slow fashion is the counter-movement of fast fashion; it offers new and fresh perspectives on how to be profitable in fashion while being ethical on social, economical, and ecological levels.
I want to help make an impact on minimizing the consumption of fast fashion clothing.
This is only possible by influencing people's buying habits by providing and encouraging the adoption of high quality, authentic, and long lasting pieces. For these reasons, I decided to create a seasonless collection for my graduate thesis, with the intention of offering statement pieces that can be worn all year round. I hope to inspire people around me to practice earlier consumption behaviour, to follow the slow fashion model and to truly value and care for their clothing.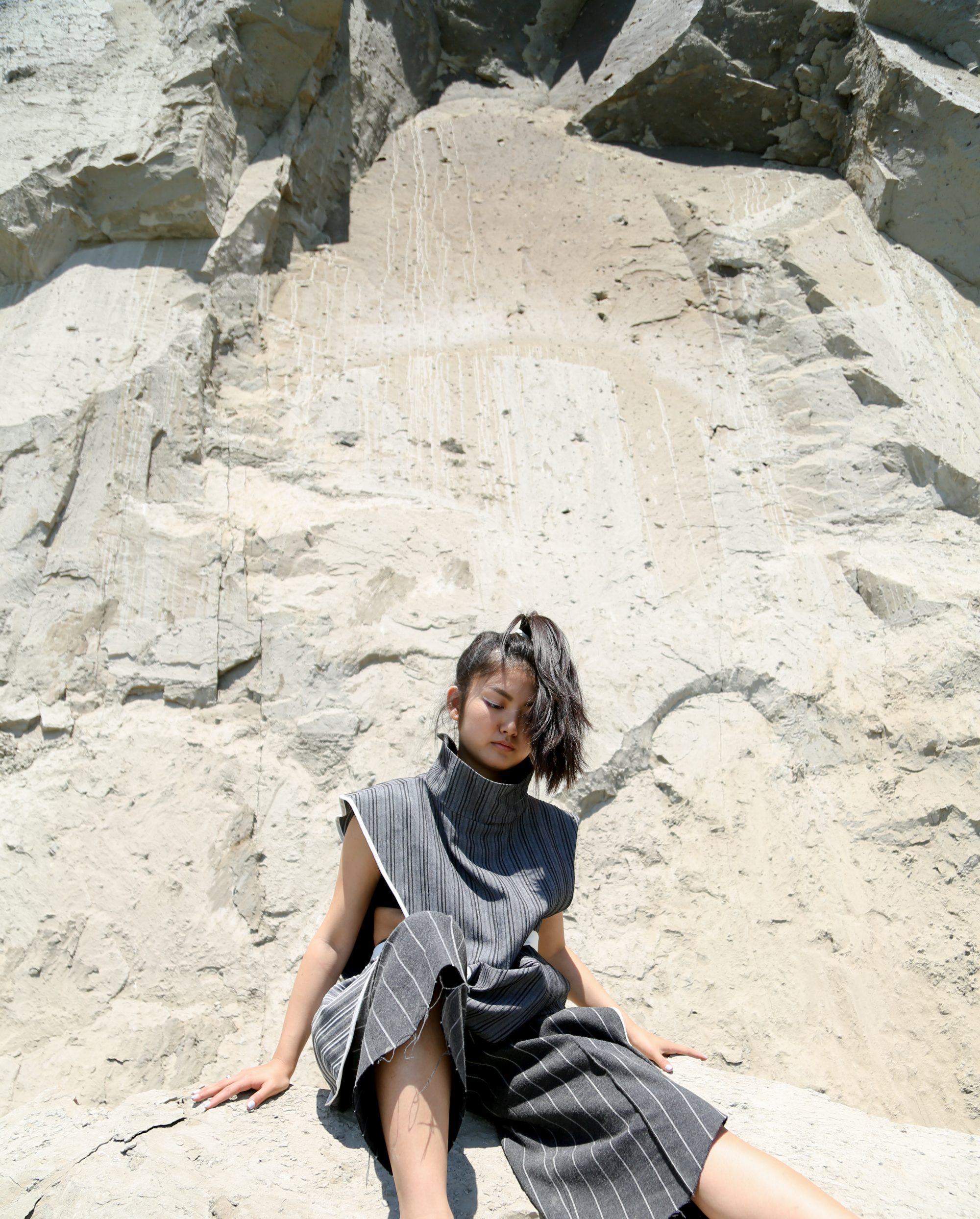 Q: You mentioned being influenced by architecture, is there a specific building or place that comes to mind for your grad collection? 
A: I wasn't inspired by one particular building or place, but a combination of different cities in Europe. After my exchange in London, I traveled Europe for five weeks with my best friend, and visited Copenhagen, Barcelona, Berlin, Amsterdam, Paris, Biarritz, and Ibiza. It was incredibly inspiring to view architecture through an entirely different cultural lens than the one derived from my own Chinese-Canadian background. Each city I traveled to had its own unique culture and characteristics, which I found was reflected within their architecture; it was impossible not to stop and take a moment to really examine it.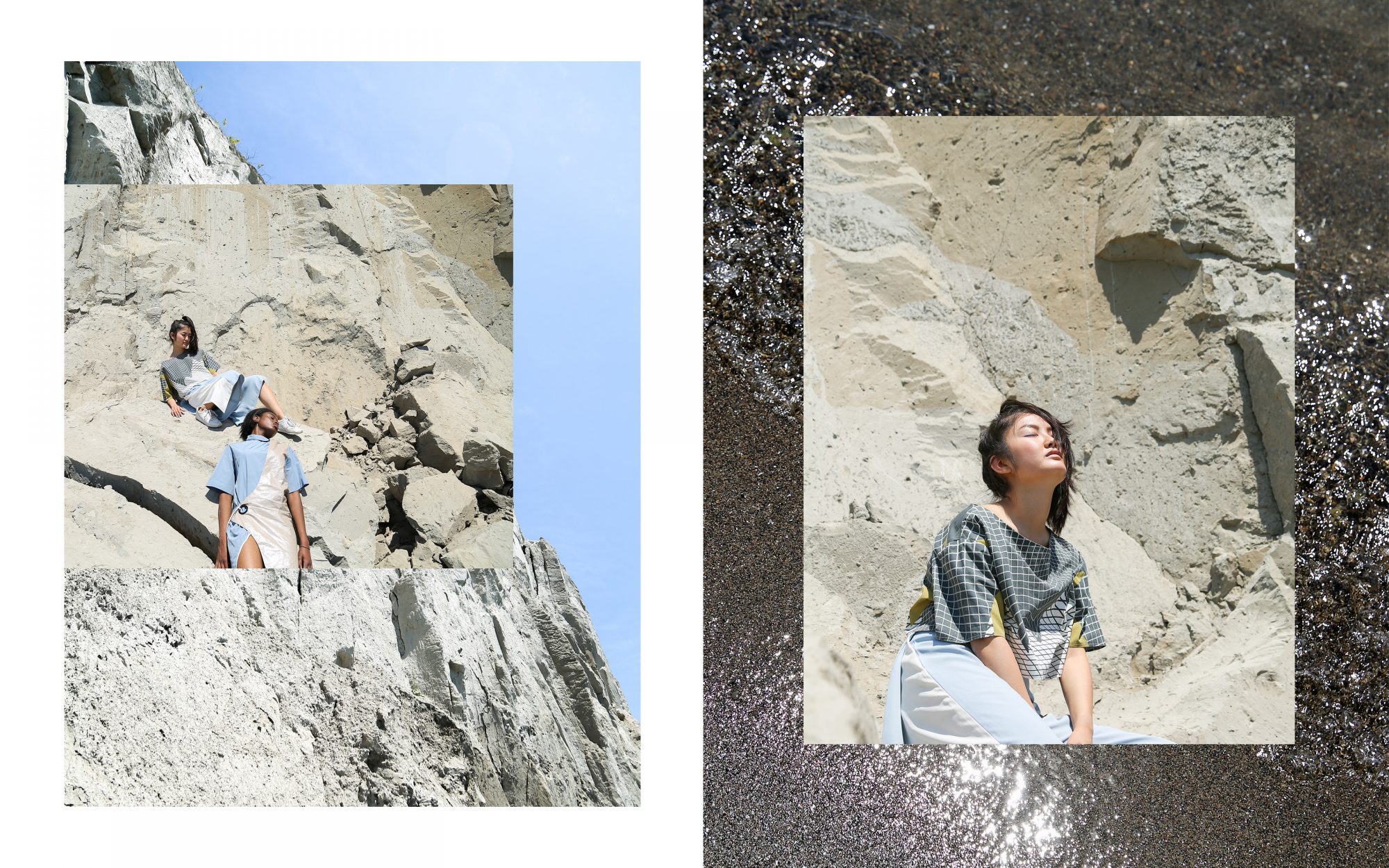 Q: You've lived in China, the UK, and Canada; how has living in each of these places affected your concept of style?
A: My surroundings definitely have had a big impact on my concept of style. Each place that I've lived in has a culture with different trends, fads, and traditional ways of dressing. I've started to notice and identify the different styles within each place. London in particular, and the people that I met there, have influenced me and the way I view fashion. In comparison to China and Canada, people there are not afraid to express themselves through very bold and unusual style choices. It was quite exciting and refreshing to see, and has since influenced my taste and design process.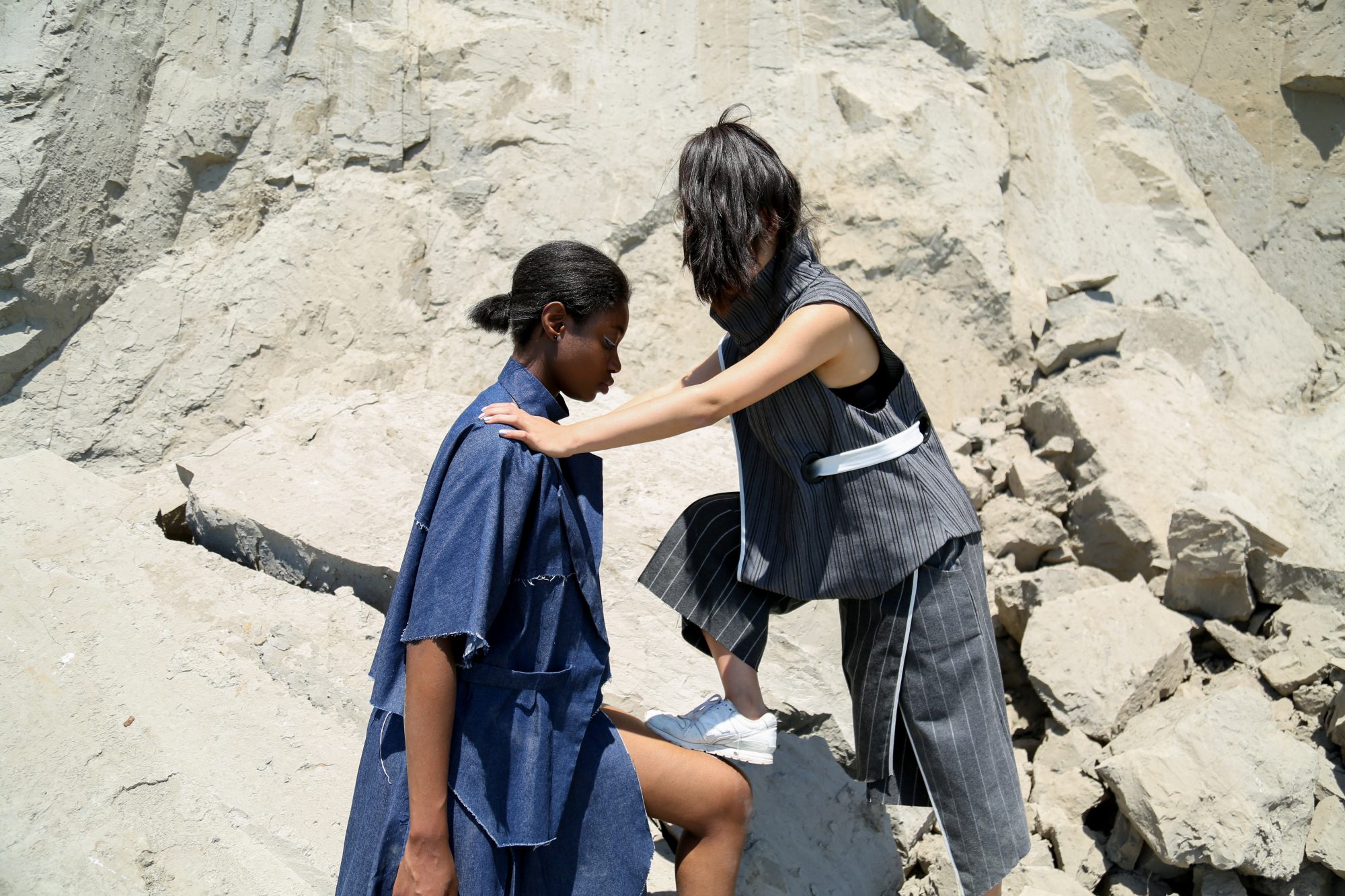 Q: What are three other things that are inspiring you right now:
A: Solange, That 70's show, and my backyard.
Q: Now that you've recently graduated from Ryerson's Fashion Design program (congrats!), what's next for Wanze Song?
A: The plan is to stay in Toronto and work for a bit in order to save up and gain more experience in the fashion industry. I'm really missing London though, and I am hoping to move back sometime in 2017!
Taylor Reynolds is a Media Production student based in Toronto, ON. Long terms goals: mastering aesthetic conceptualization, short term goals: learning how to skate board this summer. Follow her on Instagram to see more of her work!