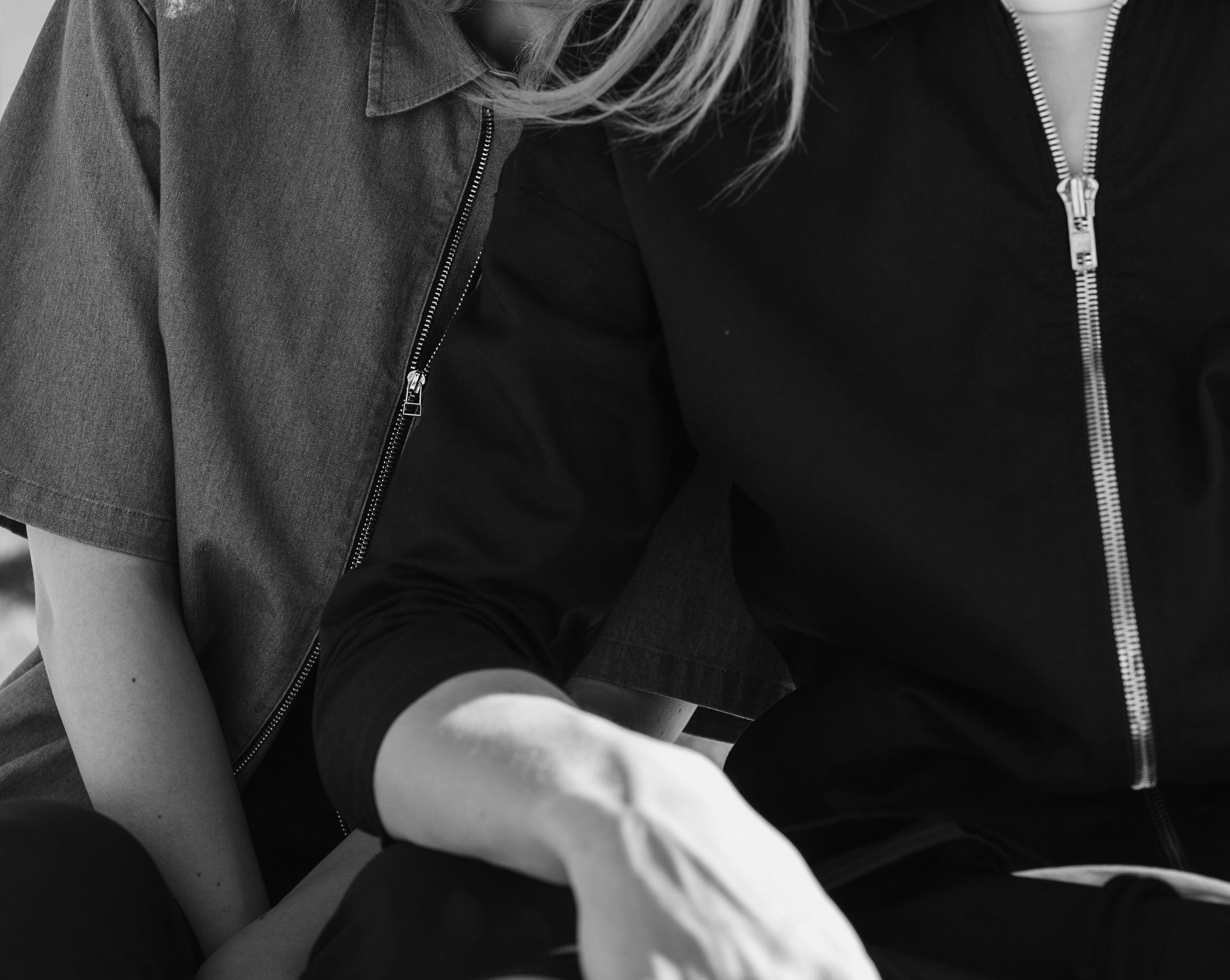 Sometimes the answer to every girls' wardrobe can be found in the menswear section… or her boyfriend's closet.
Mr. Big: Should we get you a diamond ring?
Carrie Bradshaw: No, no. Just get me a really big closet.
My dream is to share a closet with my significant other. I love menswear; and this love goes beyond stealing comfy hoodies and cool t-shirts. I remember being 13 and having nothing to wear. I'd go into my brother's drawer, take his Led Zeppelin t-shirts, and cut the neckline. Even now, I rarely buy women's sneakers and always find myself shopping in the men's section of a store. Fashion, a form of self expression, should not be limited by gender. The line between menswear and womenswear is starting to blend to the point of non-existence.
Following this trajectory, we're starting to see more men represented in womenswear campaigns and vice-versa.
My boyfriend, JAMES, and I are luckily the same size, so we're constantly raiding each other's closets. We've even bought pieces we both loved, specifically to share. Recently, a friend of mine opened ACE/FIVE SHOP, an online contemporary menswear store carrying both "established and emerging designers from across the globe." With my dream of sharing a closet in mind, James and I visited their pop-up at 1138 Dundas Street West, to style and shoot some of our favourite pieces.
This is for the ladies afraid to wear menswear or the guys hesitant to shop in the ladies' section – Just do it.
Clothes Provided by ACE/FIVE SHOP
Photography by BRYAN CHONG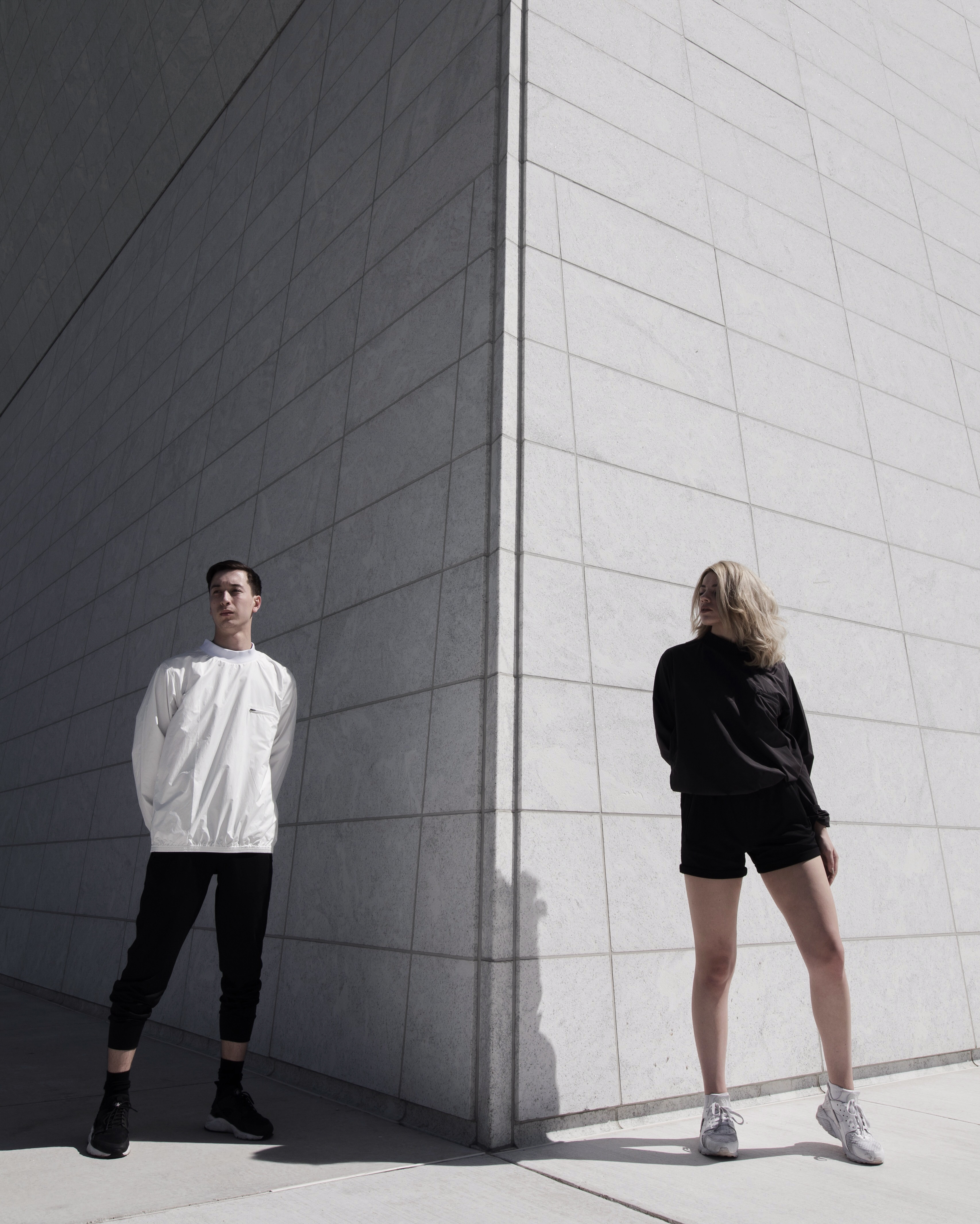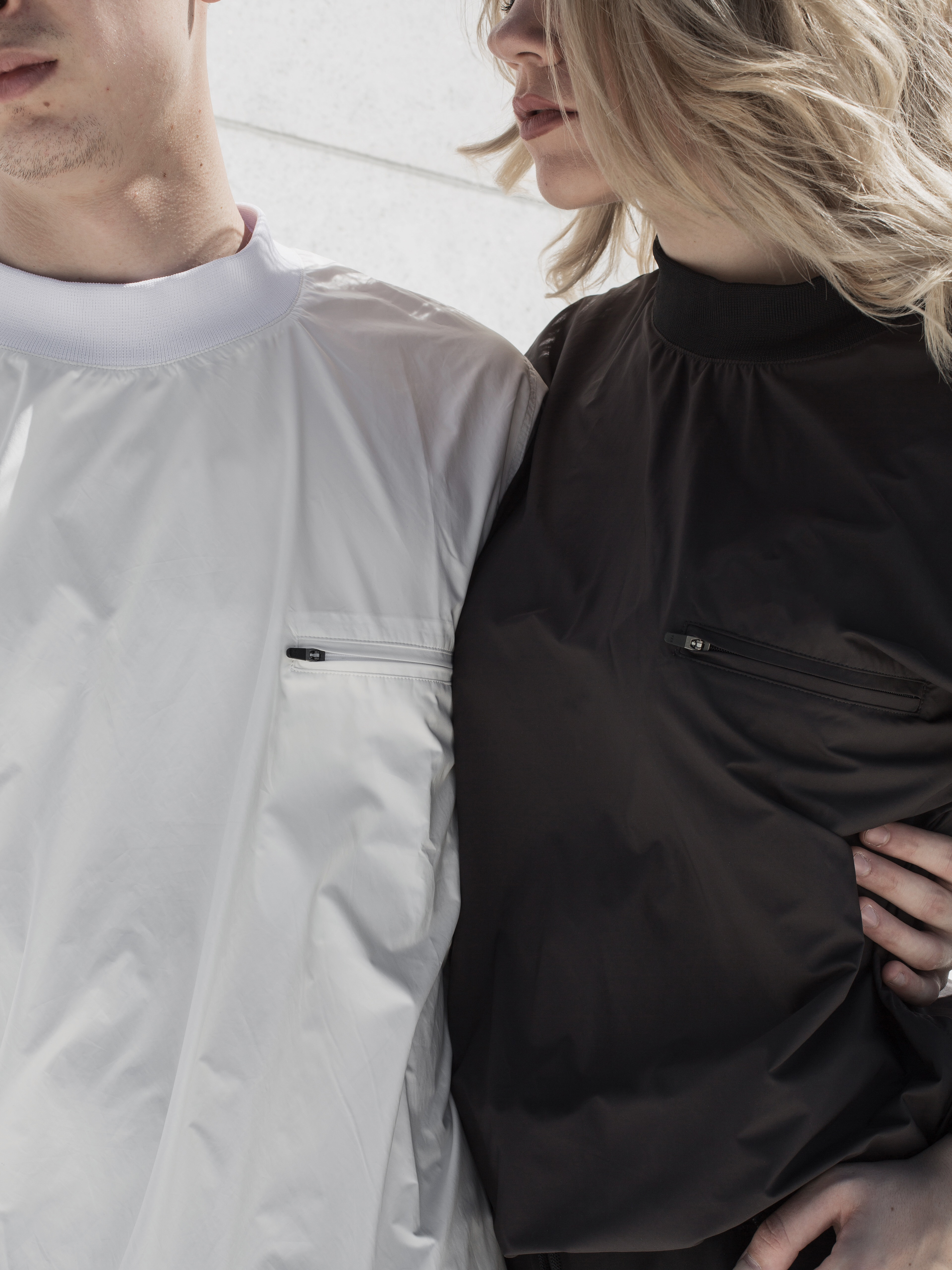 James wears the Maiden Noir Taffeta Track Crew in black and Ovadia Vapor Jogger Pant and Bianca the Maiden Noir Taffeta Track Crew in white and Ovadia Vapor Jogger Shorts.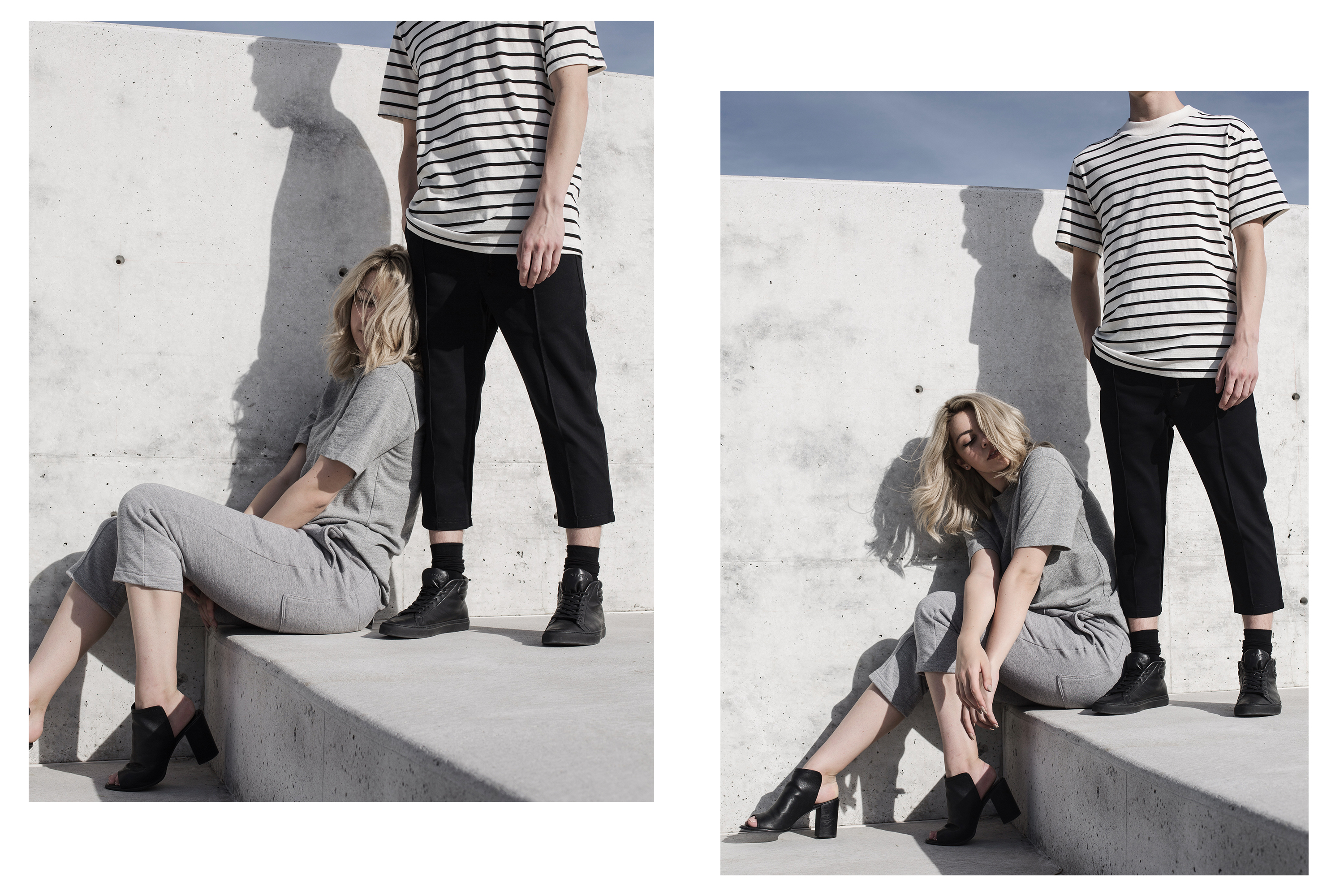 Both Bianca and James in Wil Fry ensembles. Bianca wears the Classic Tee, Plated Jersey and Cropped Trackpant. James wears the Classic Tee, Jersey Stripe, and Cropped Track pant, Denim Twill.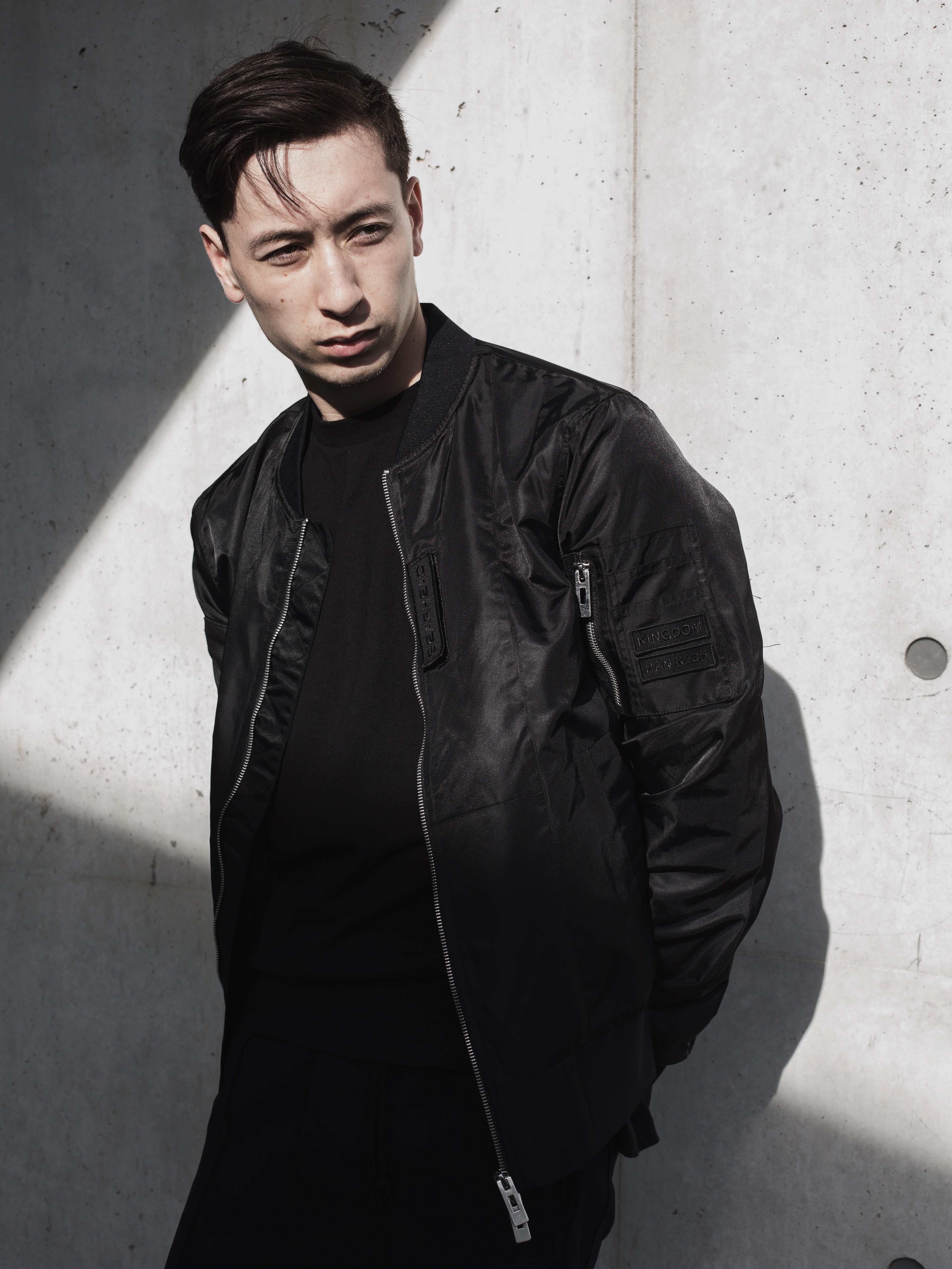 James in the Han Kjobenhavn Bomber Air Jacket.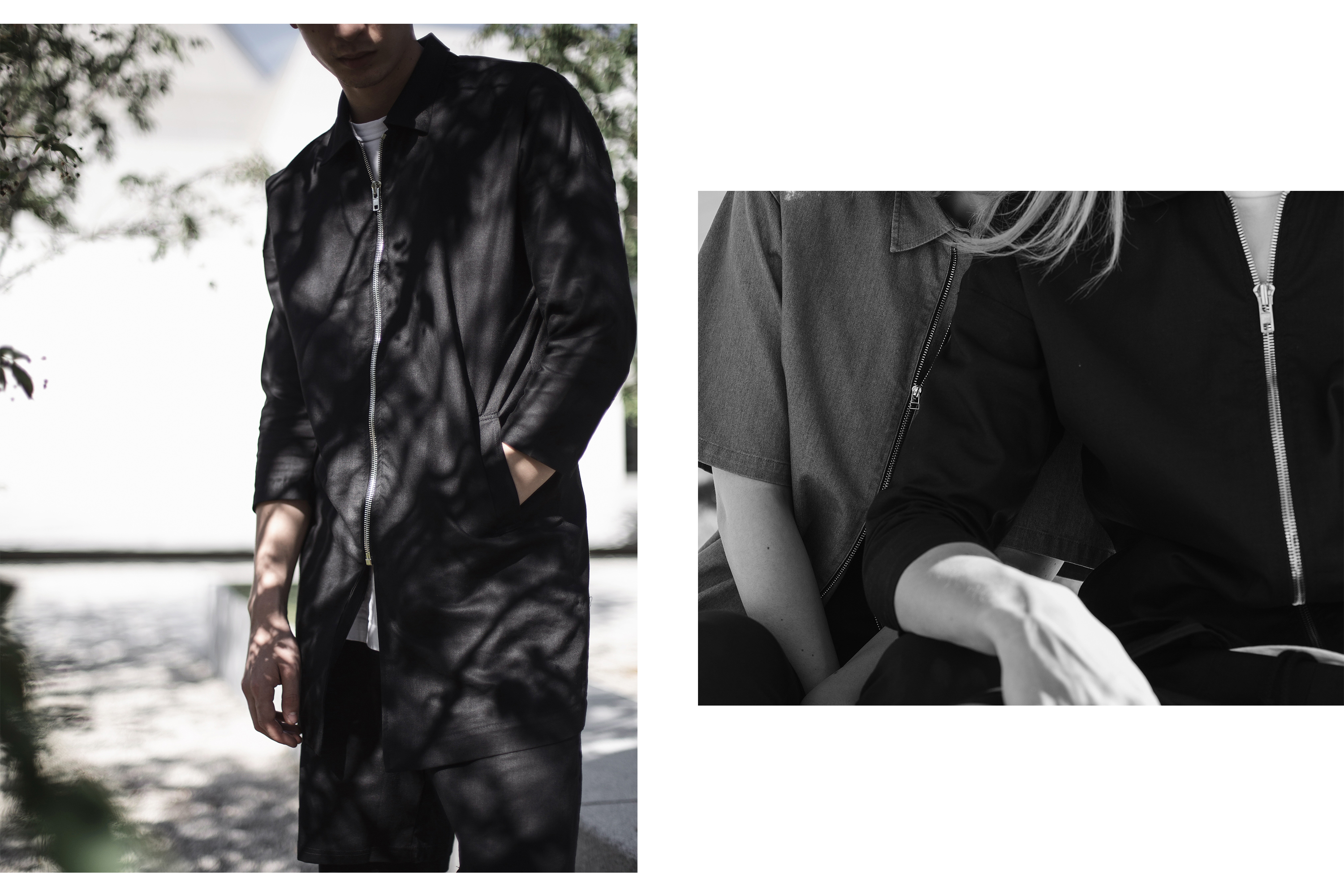 James pairs the Wil Fry Zip Up Overcoat with their Double Layer Shorts, Angora Fleece. Bianca wears the Place Woven Shirt by Chapter.
Visit the Ace/Five pop-up shop until the end of June at 1138 Dundas Street W. or shop the collection here!