Ephemera Magazine: Issue #3 Launch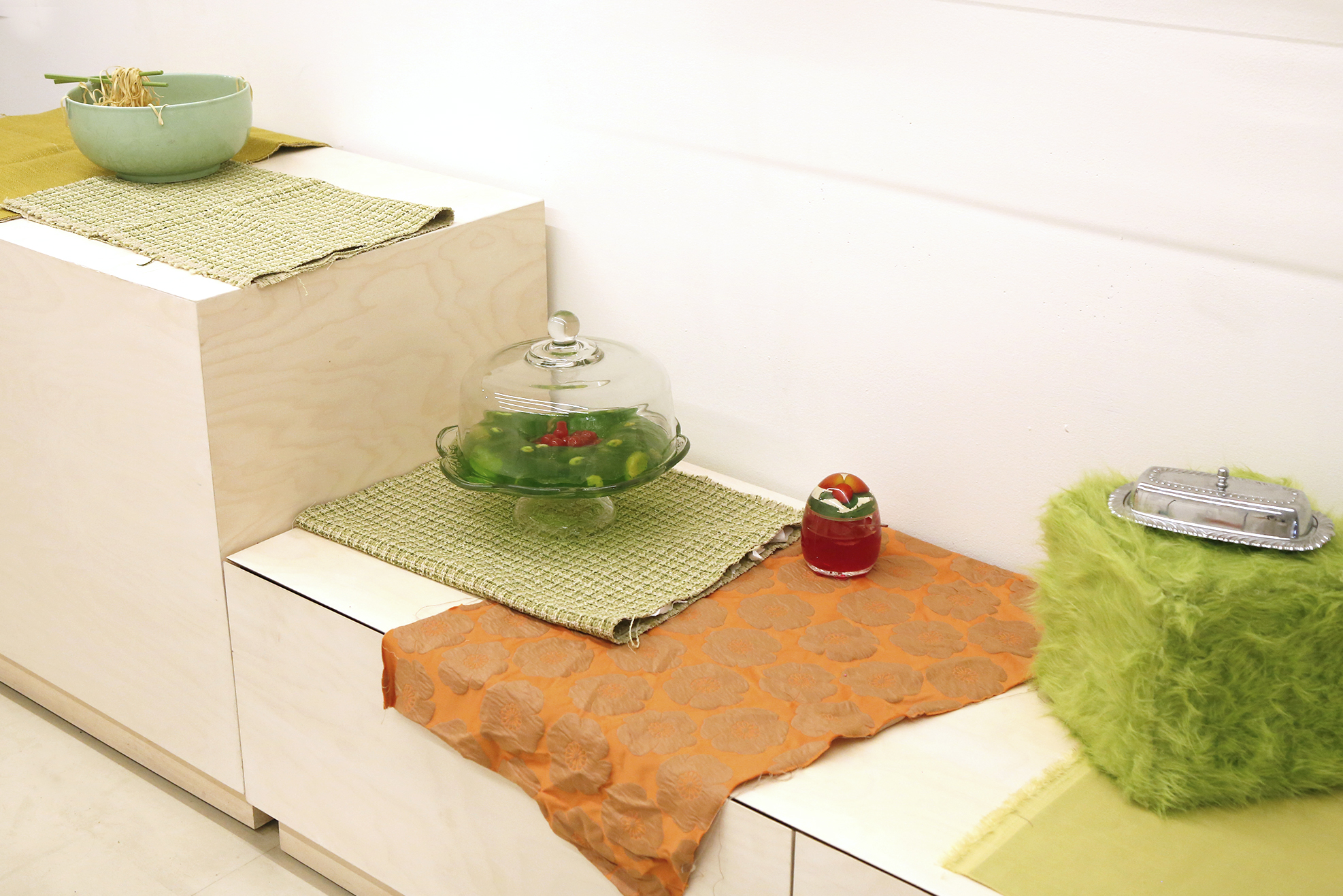 It's late-November and near-freezing outside, so how do you get people to leave their Netflix accounts for the night and come out to your party?
The usual suspects: food, drinks, a great space, and music. The cherry on top? Hard-to-believe-it's-not-real "food" art sculptures by the K&P crew.

To celebrate the launch of Ephemera Magazine's food issue, snacks and drinks were a must. Enter Panago Pizza, who supplied twenty pies of varying flavours, and Ace Hill, providing seemingly limitless cans of their pilsner and lager. With a room filled to the brim with smiling, excited faces, tunes supplied by Peameal, mouths stuffed with pizza, and beer flowing, what else could you want?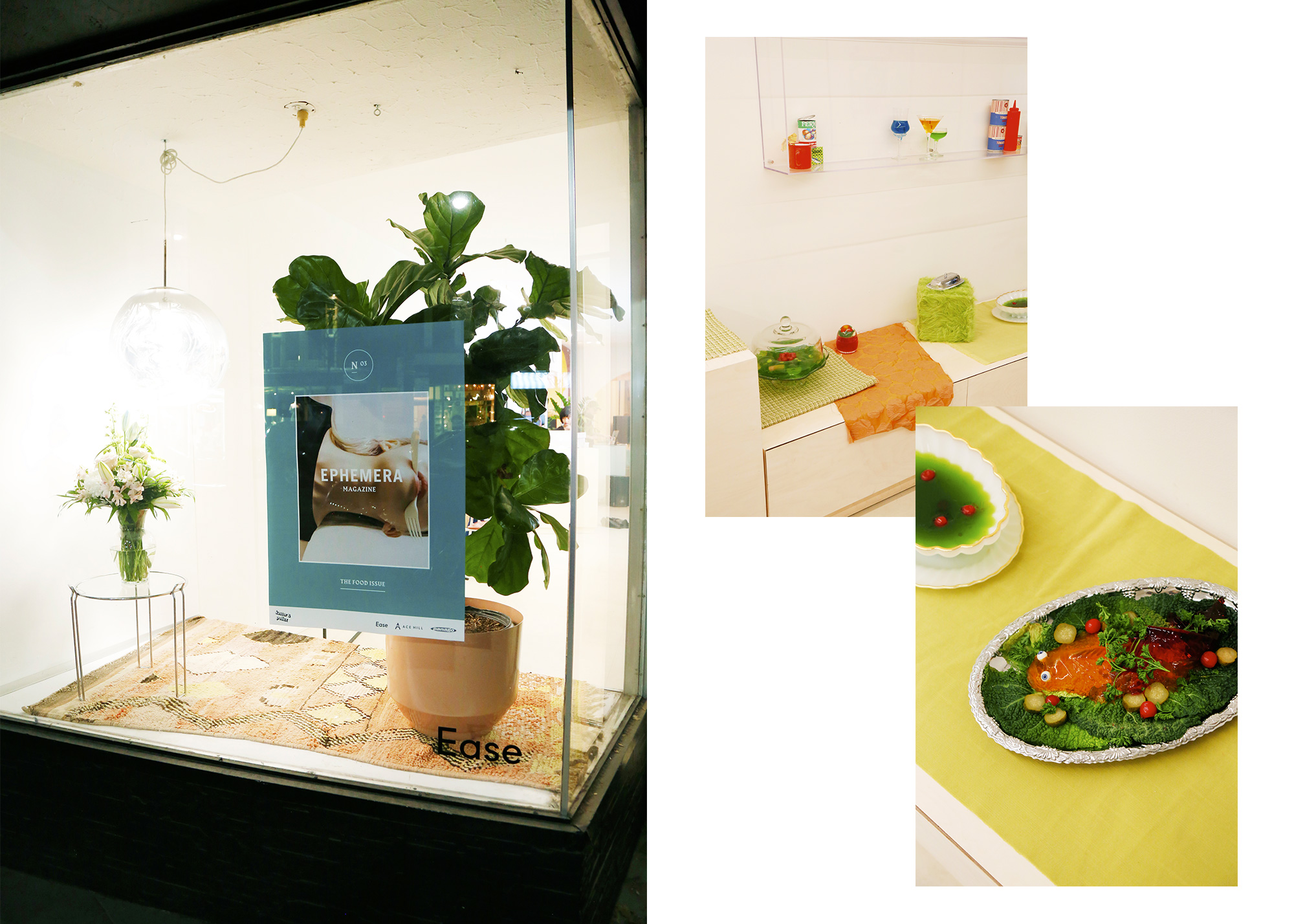 Photos by Mariah Hamilton and Sabrina Scott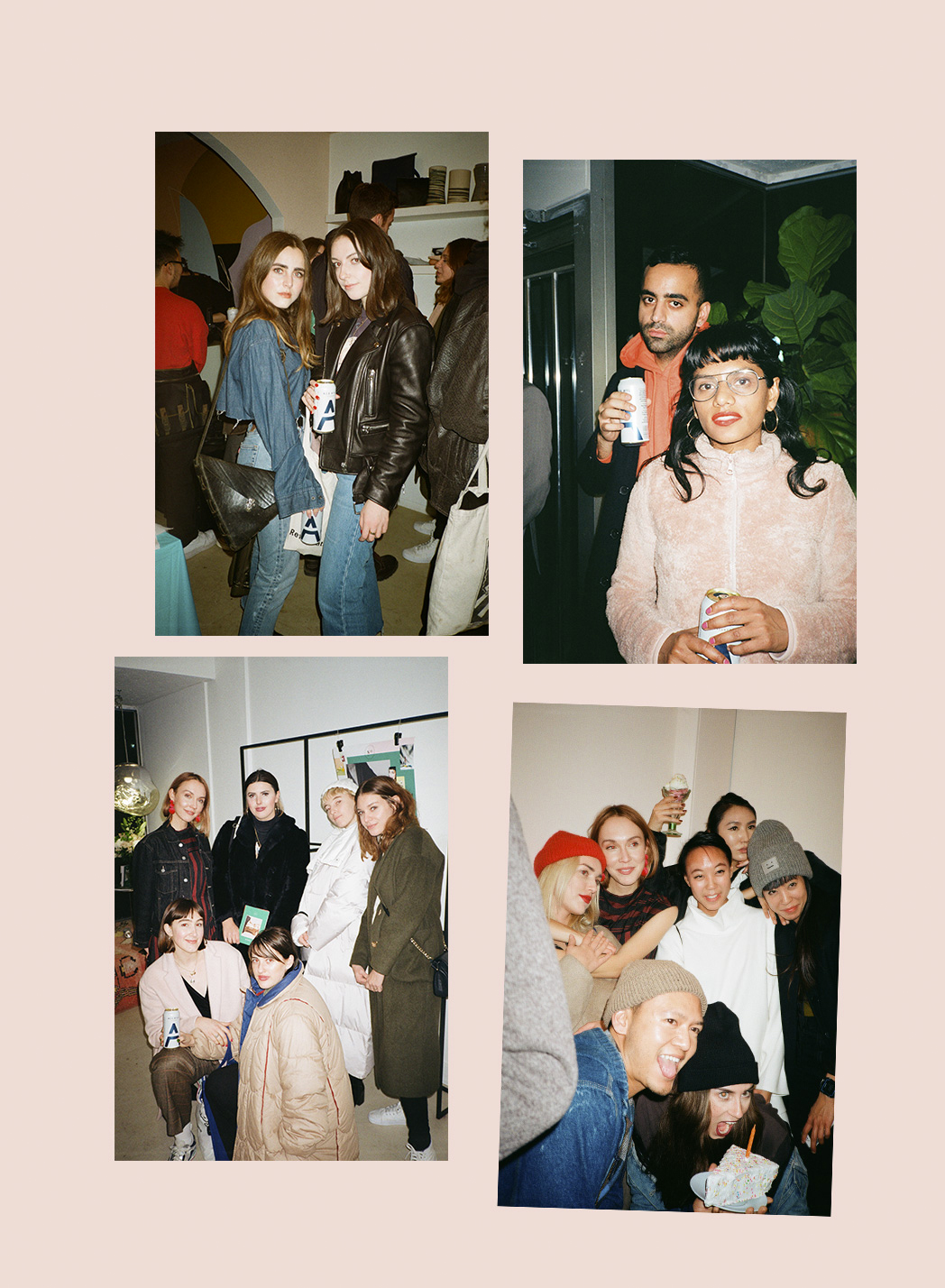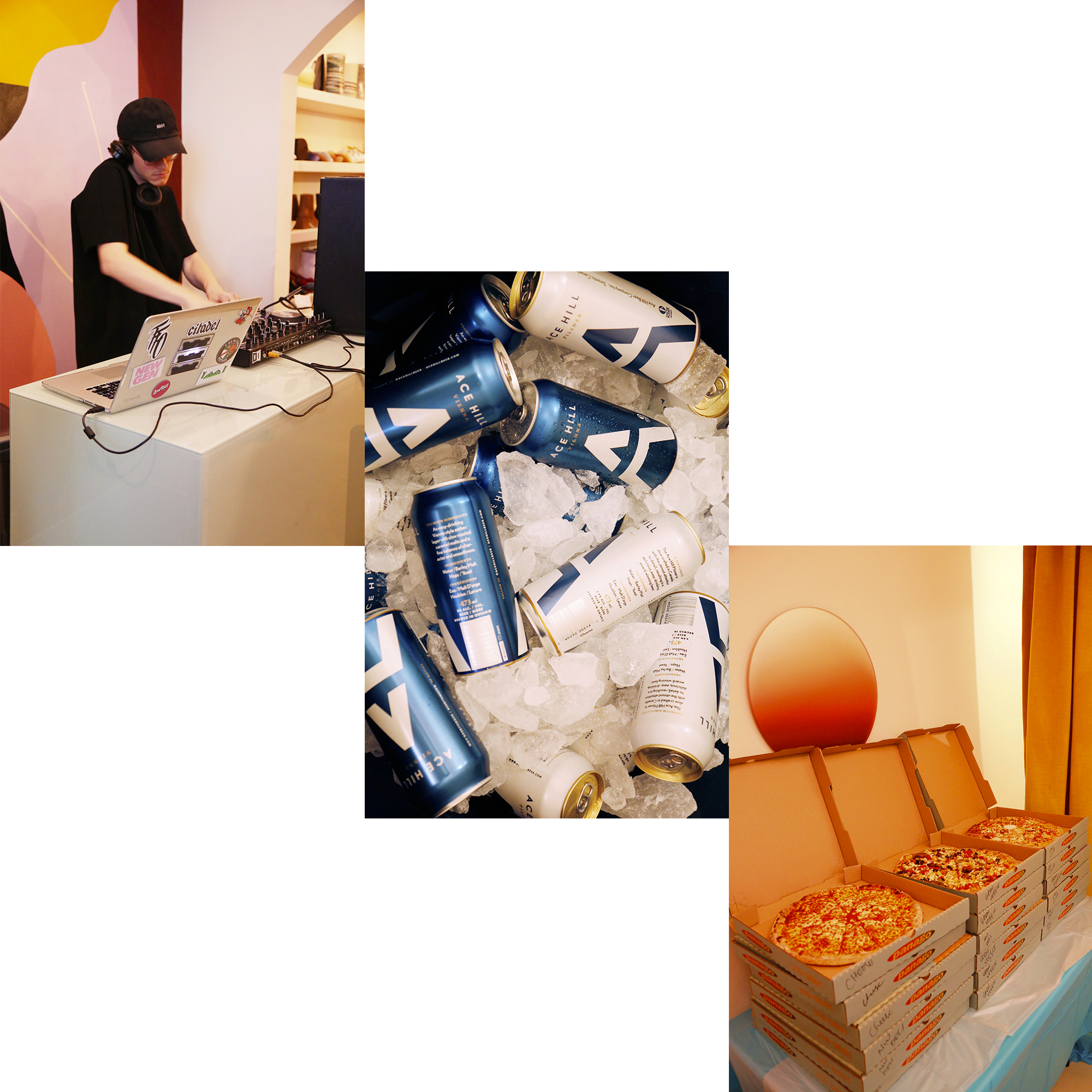 The evening's pièce de résistance was the decor put together by Kastor & Pollux's very own prop masters, Dani Rey and Ema. Who could resist taking a snap of incredible – yet inedible art – resembling a spooky fish, or champagne glasses of jelly with teeny (plastic) humans drowning within??? Ease — the lifestyle and womenswear shop that housed the party — is an amazing space on its own, but these delicatessen creations brought everything to another level.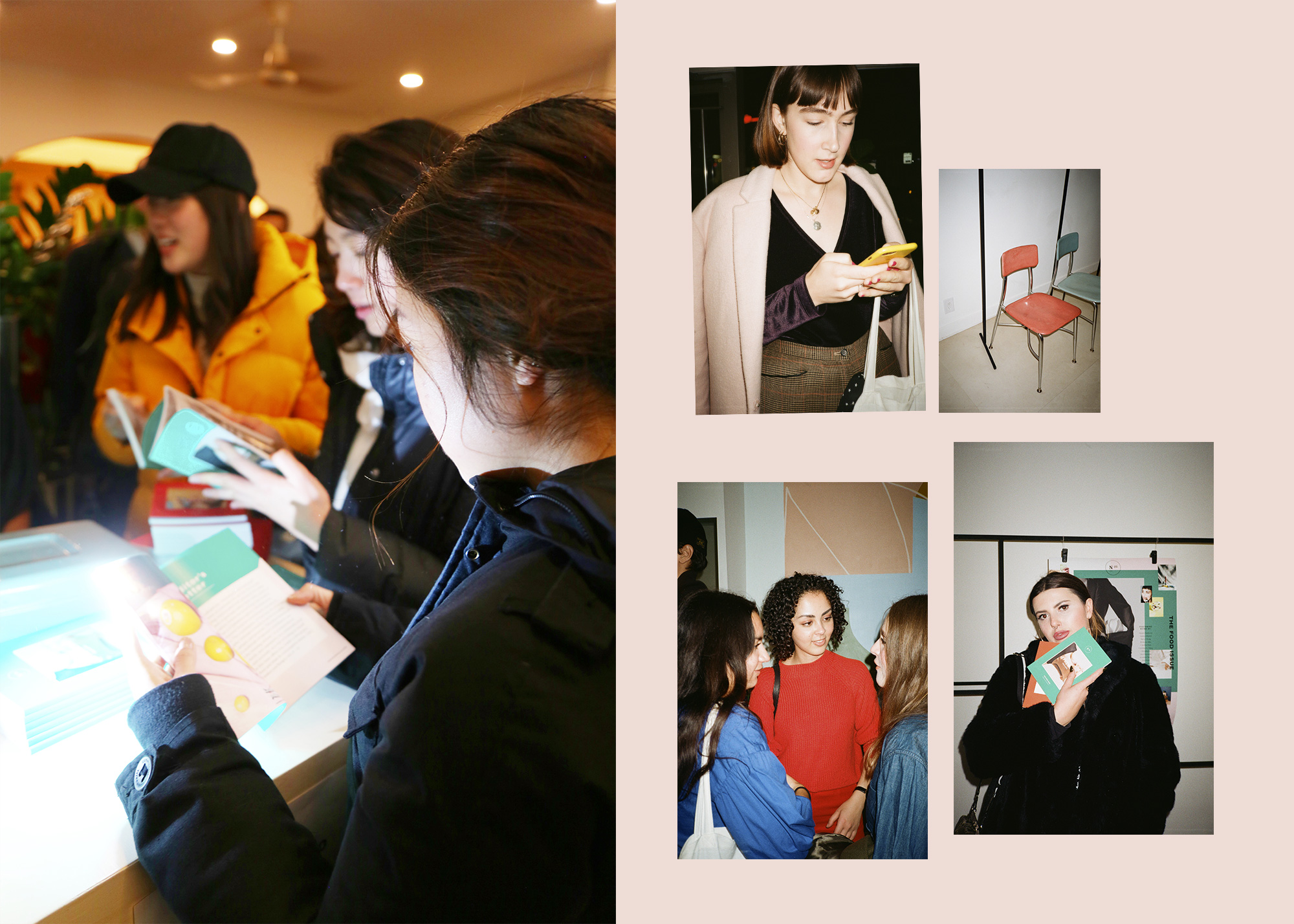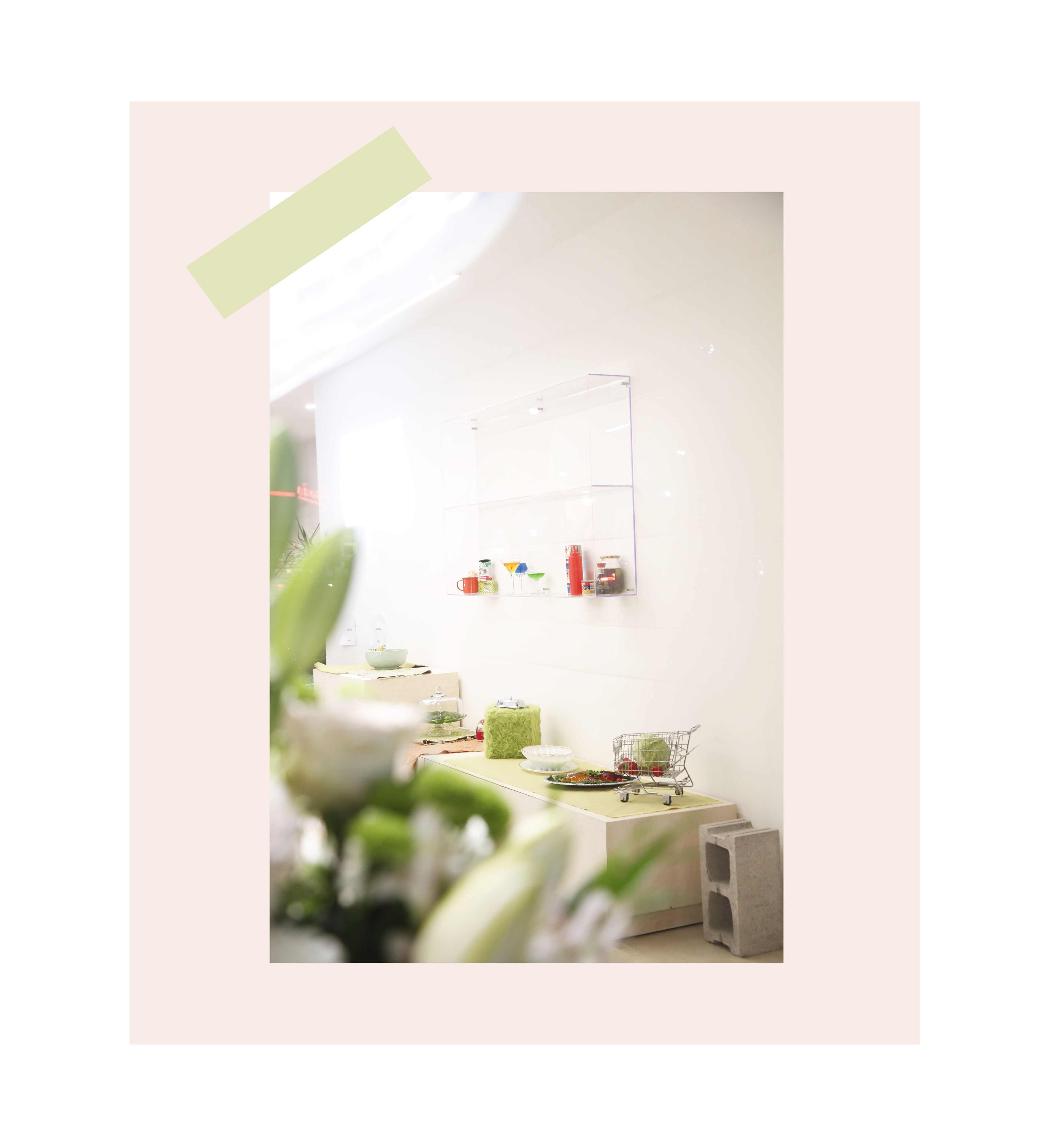 While it is exciting in itself to get the new issue of Ephemera into people's hands—it's filled with the wonderful work of many talented individuals—it was a genuine treat to be able to do so in the midst of an undoubtedly successful party.
Cop your own copy of Ephemera Magazine: Issue 3 here!