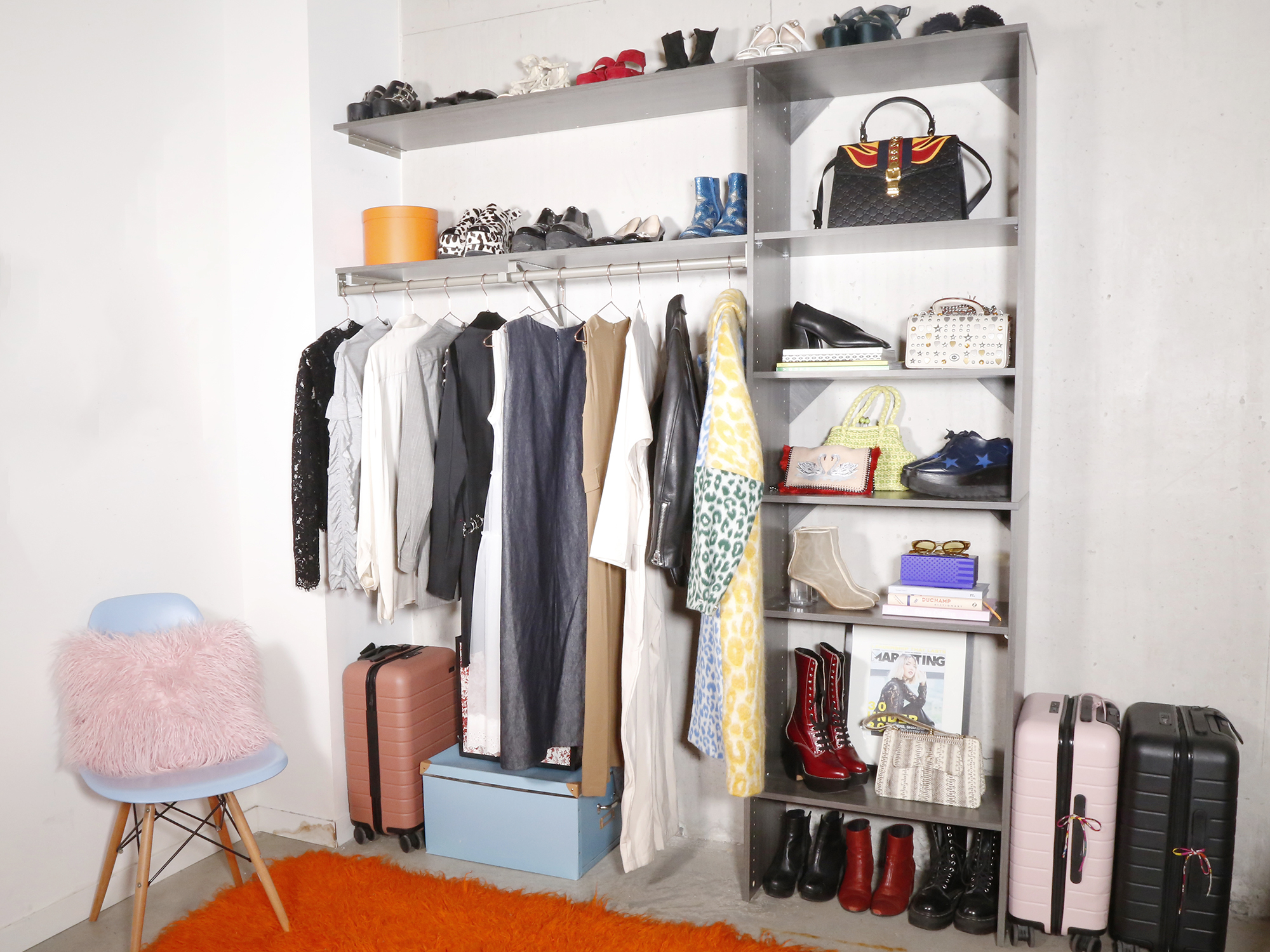 With the help of The Home Depot Canada, I took the first steps to make my house into a home.
I was only supposed to stay in my current apartment for 6 months but it's been nearly 2 years and I'm still here.

My landlord, like me, was in a transitional period when I signed my lease. Unsure of where he was going or where he wanted to be, he offered me a short-term rental so he could take some time to figure it out. Similarly, after working together for 7 years and living together for nearly 2, my old business partner and I decided to go our separate ways. Frantic, confused, and unsure how to truly be *alone*, I found myself floundering: desperately seeking clarity and change in my life.

Moving away from living with my parents in the suburbs felt like a huge leap, and making the conscious decision to live alone instead of with a roommate/live-in friend was an even bigger one. Of course the freedom of being able to decorate however I wanted was appealing, but the jarring realization that I would probably be alone most of the time followed suit. Additionally, while I would no longer have to clean up someone else's mess, I would also be forfeiting the opportunity to split the responsibilities of cleaning the bathroom or the kitchen.
I didn't truly understand the importance of
making my "house into a home".
And while this may sound cliche, I've grown to understand that having a comfortable and organized home life is integral to true productivity and relaxation.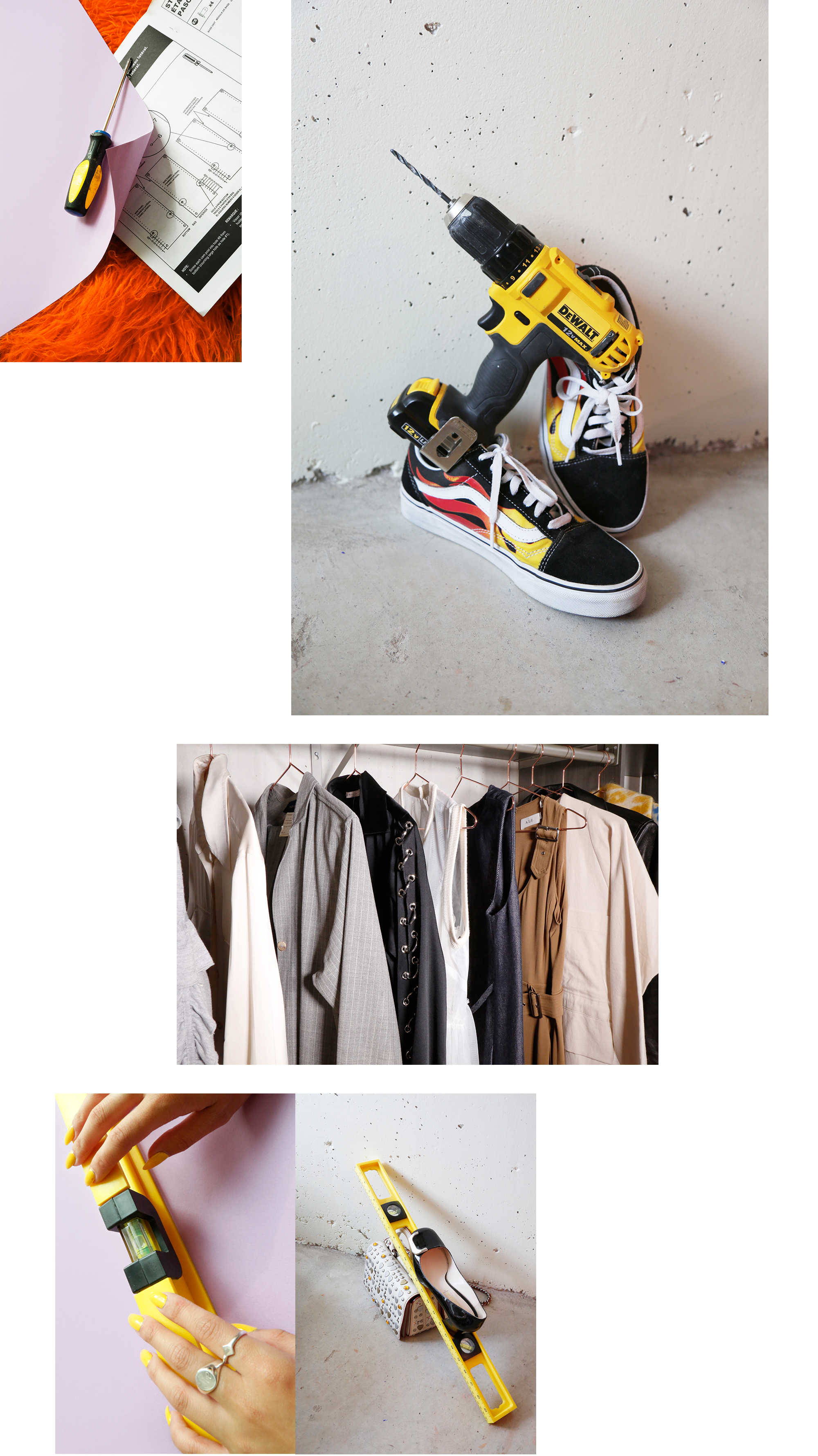 When I first moved in, my apartment originally acted as a live/work space. Before Kastor & Pollux got it's own studio, my team and I would meet at my apartment a couple of times a week to work together. I set up two desks and a bunch of armchairs to create a chill (yet productive) work environment. At the time, I didn't see the melding of spaces as a sacrifice – I was just grateful to be able to have a space that was susceptible to accommodating both. That said, the lack of separation between a place of "rest" and "work" has always been a tricky pressure point in my life, and having my living space take the backseat to my working space definitely proved to be problematic.

And while I still don't own a couch or a kitchen table (or more than 2 dinner plates), I've slowly begun to customize my living space to make it more of my own. The first step was to get a proper closet.
For the first year I lived in my apartment, 75% of my clothes were contained in garbage bags on the floor of my pseudo-"closet" (aka a double-door enclosed space where a washer/dryer set used to live) and the rest were haphazardly strewn on top of an increasingly warping Ikea clothing rack.

In partnership with The Home Depot Canada, I was able to try out ClosetMaid's custom design services to create clothing storage to perfectly compliment my space.
While the kits come in an array of finishes – from walnut to cherry to white – ClosetMaid recently launched the Coastal Teak finish. Coastal Teak is subtle, unobtrusive, and chic, and was a total no-brainer to choose (as it pairs perfectly with my apartment, which is essentially a concrete box lol).

Installing this closet unit was super easy and with intuitive assembly and easy-to-follow instructions, the entire process – from design to shipment to setup – couldn't have been more convenient. Plus, ClosetMaid's speciality design team built out a list of all necessary fixtures to make the purchasing process as seamless as possible. Throughout this project, I stayed in close contact with the design team who sent me a series of renderings that ensured that I would be satisfied with how my closet would fit within my space.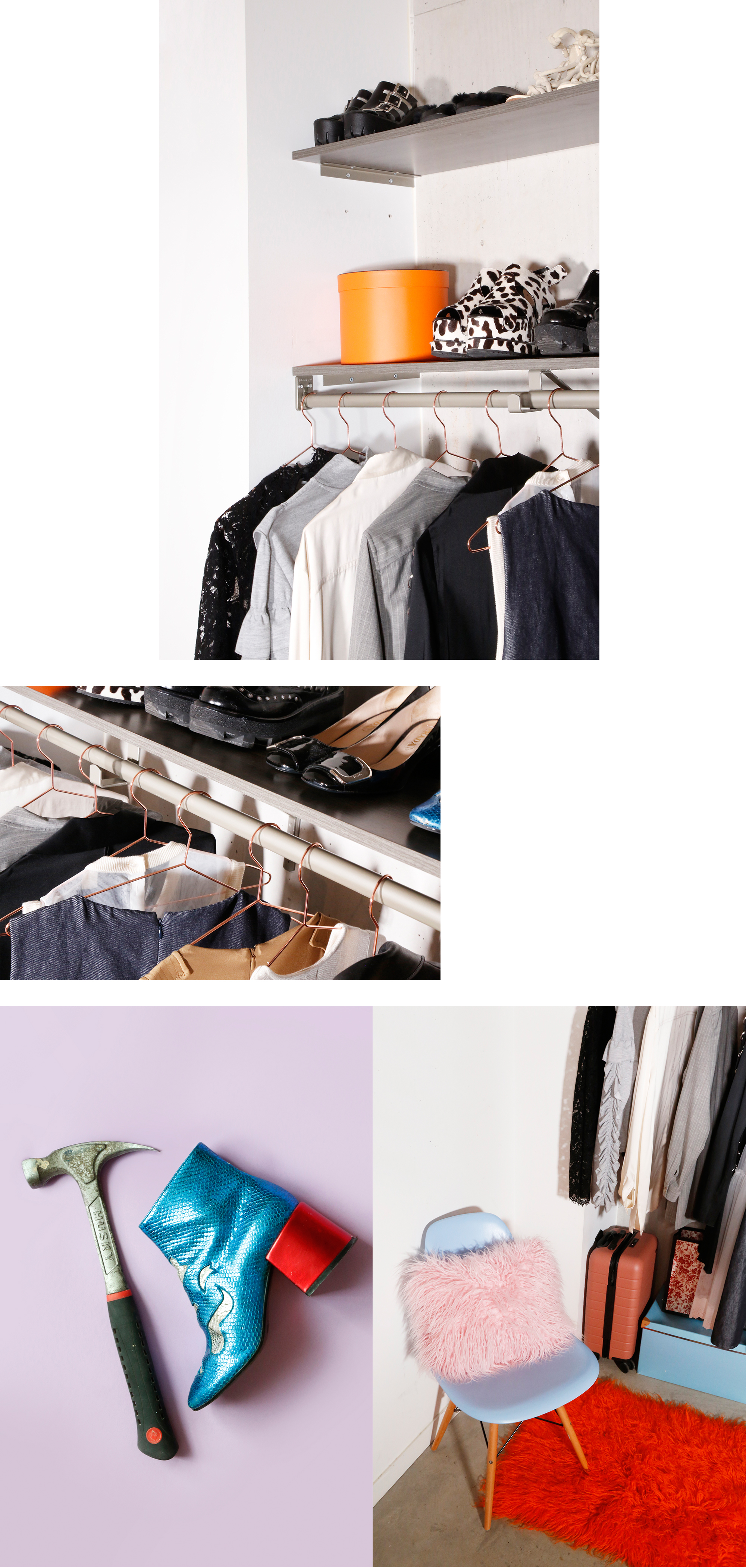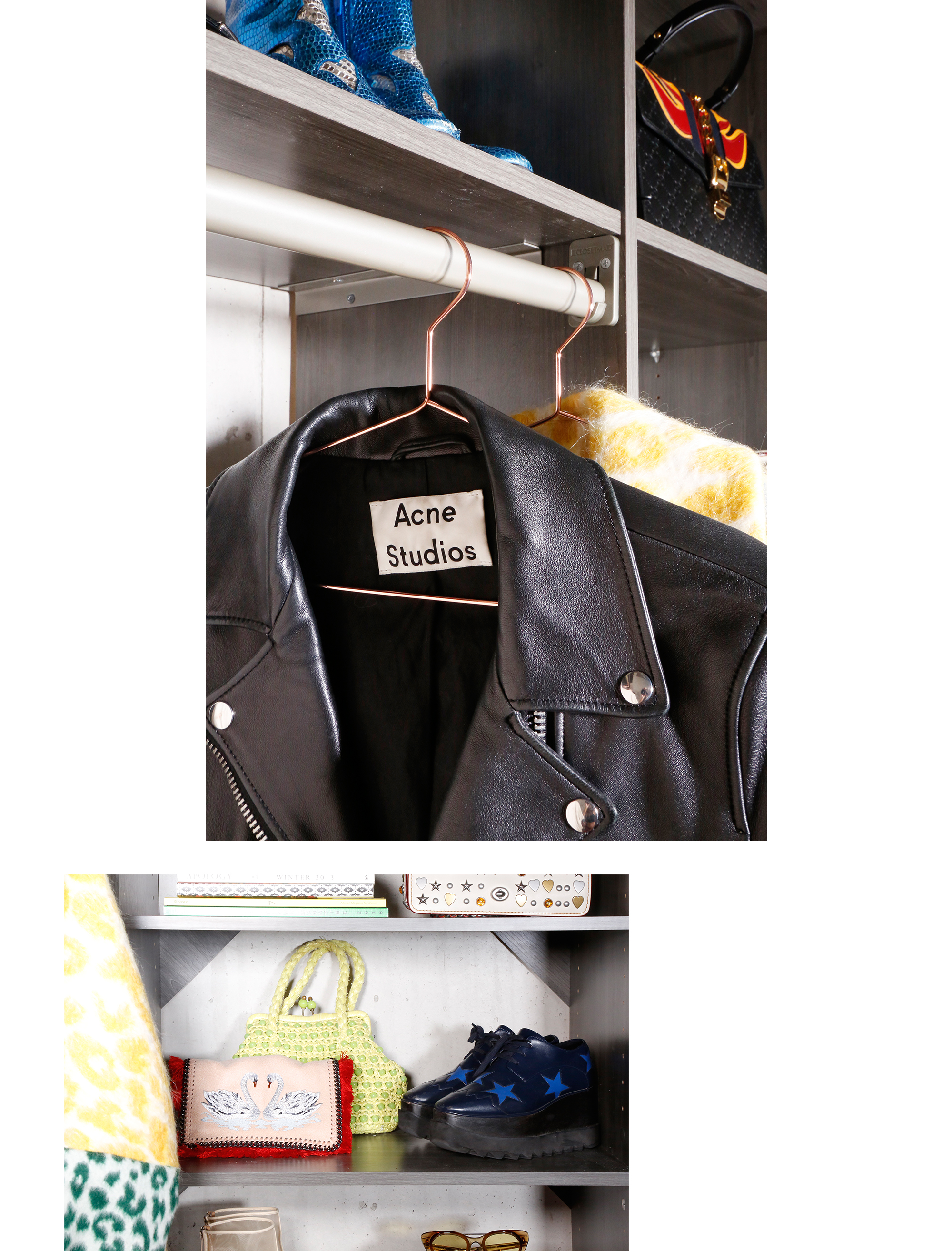 As a renter, it's hard to make your home feel permanent when you know it's only temporary. You're navigating your space cautiously as to not dent your floorboards or chip the paint or make too many holes in the wall. However, you can't avoid settling in for lack of clarity or fear of commitment. That's why, after months and months of living in sartorial disarray, I'm so happy that ClosetMaid enabled me to install some much-needed solutions to help me feel more organized.

Of course, in the process, I was able to purge a lot of excess weight – old clothes and shoes I've been holding on to simply because my pseudo-closet could accommodate it. My apartment isn't quite yet a home, but I'm well on my way. This project has inspired me to begin to get my home-life organized so I can feel more settled and ALSO stunt more openly with my A+ shoe collection on display.

This post was sponsored by The Home Depot Canada.
You can shop the ClosetMaid line on homedepot.ca.