Shining Bright with Home Depot Canada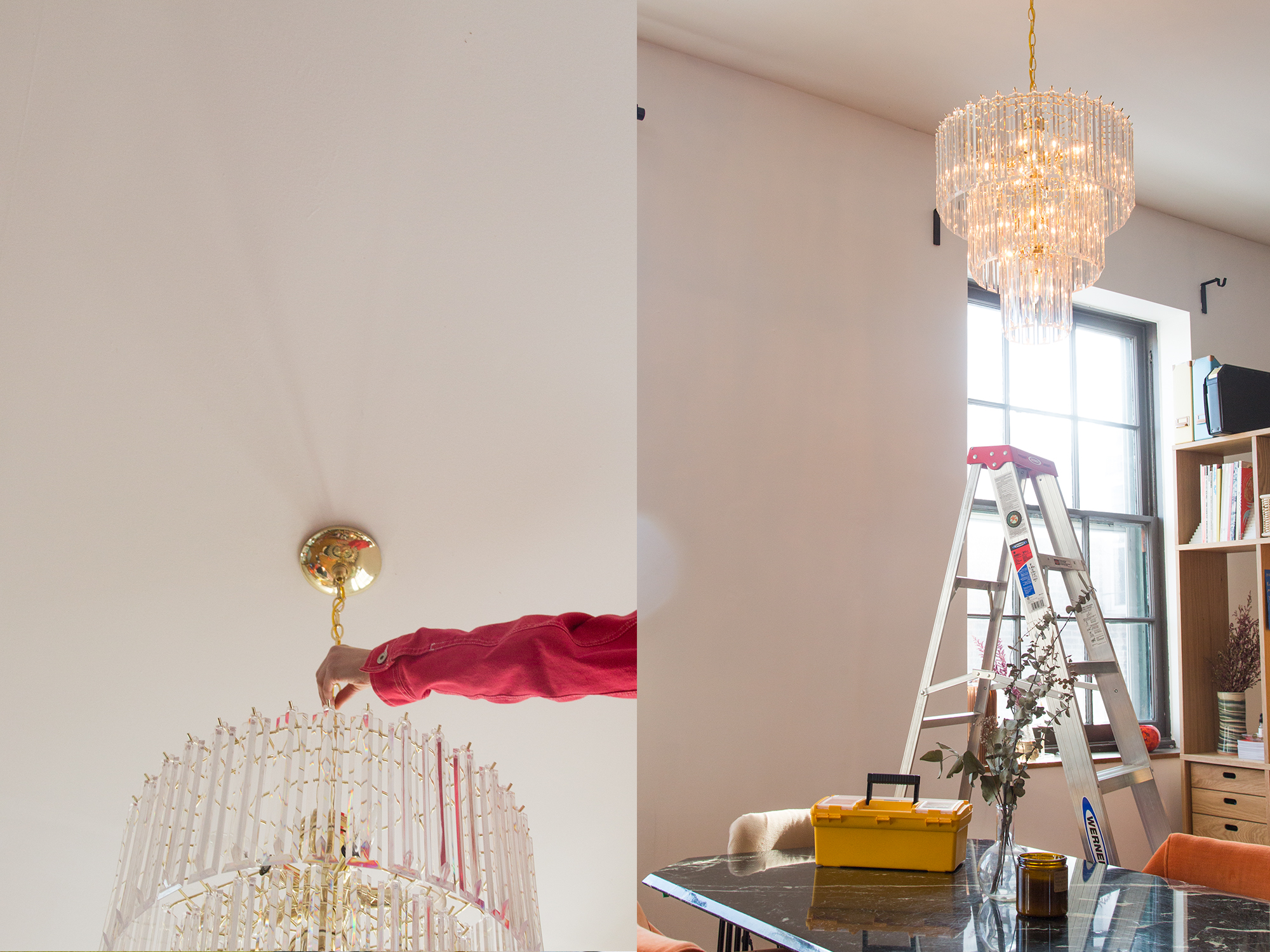 Styling a new space isn't just about scoring statement upholstery and a fresh coat of paint. With the help of Home Depot we mastered one important but often overlooked element: lighting!
If there's one thing our new year studio move has taught me, it's that the correlation between environment and productivity is veeeeery strong.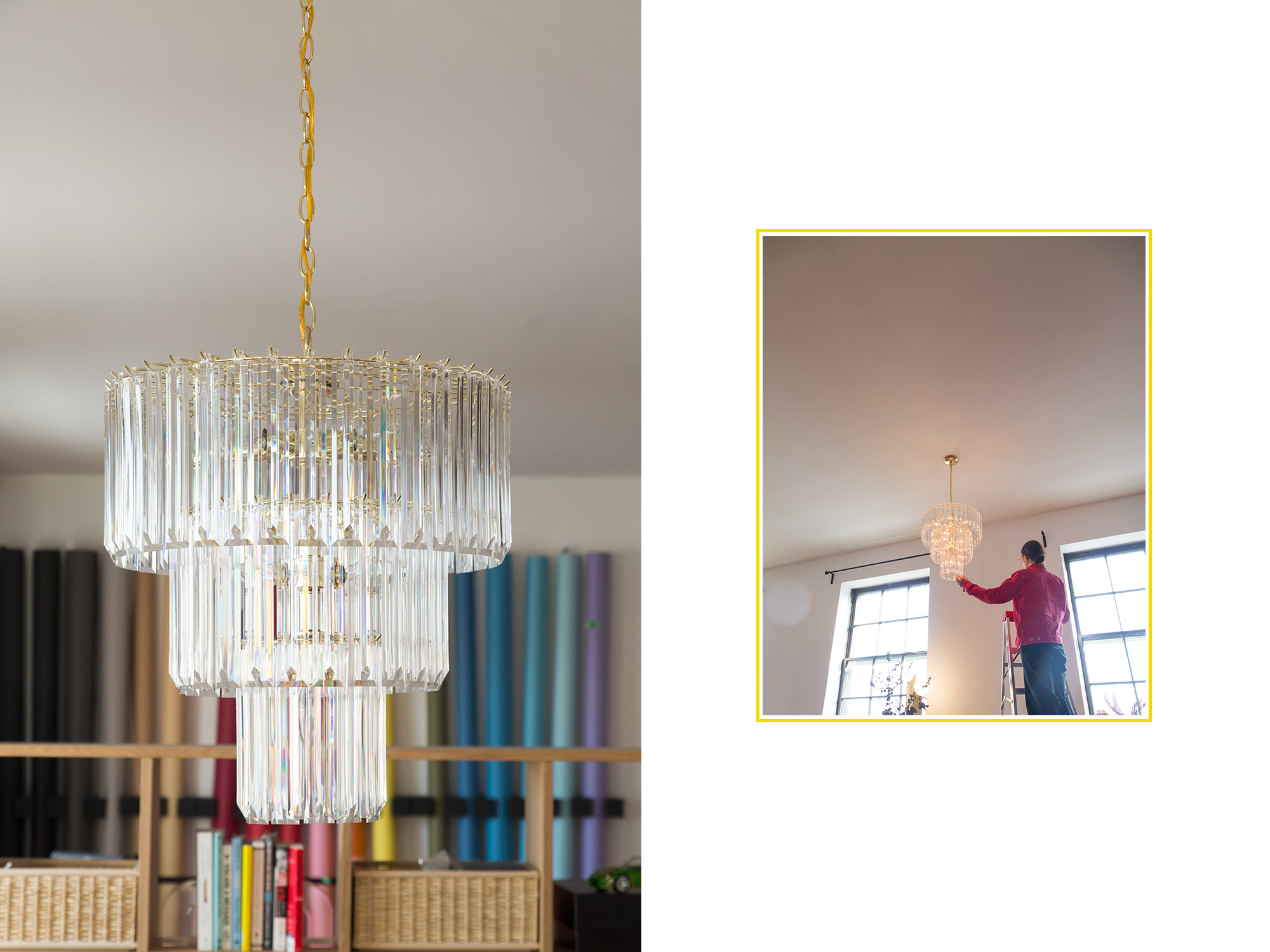 Upon moving in, in January, we excitedly decked out the space with statement rugs and spacious work surfaces. We surrounded ourselves with our favourite knicknacks for inspiration. We stocked the cupboards with snacks and dusted off our french press. Everything was set, and yet something was off with my work flow.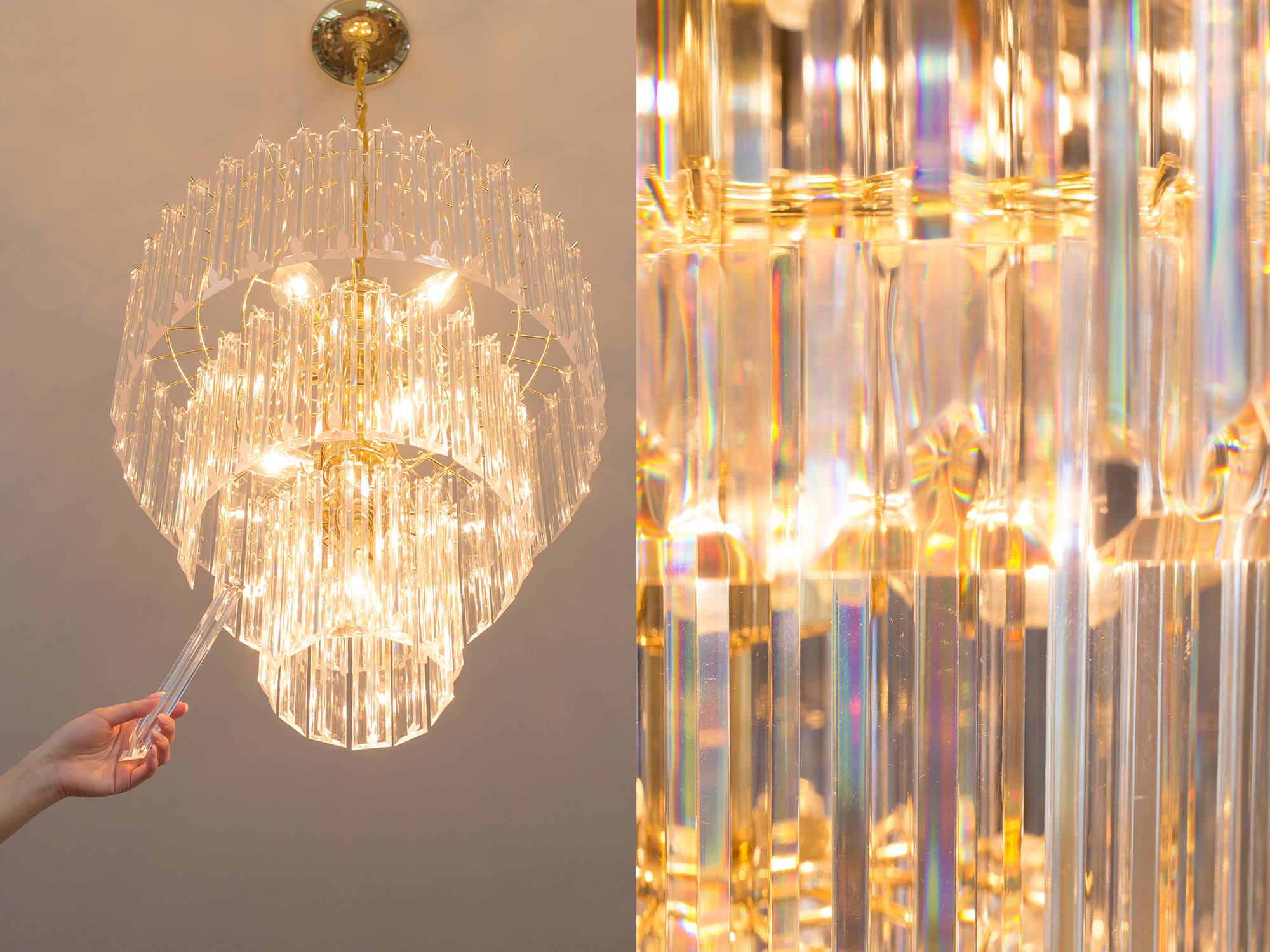 Thankfully Home Depot came to us with a bright idea (lol). Even though we were enamoured by the natural light the big windows in our new space provided us, winter in Toronto is long and dark, and we were in need of a major lighting upgrade.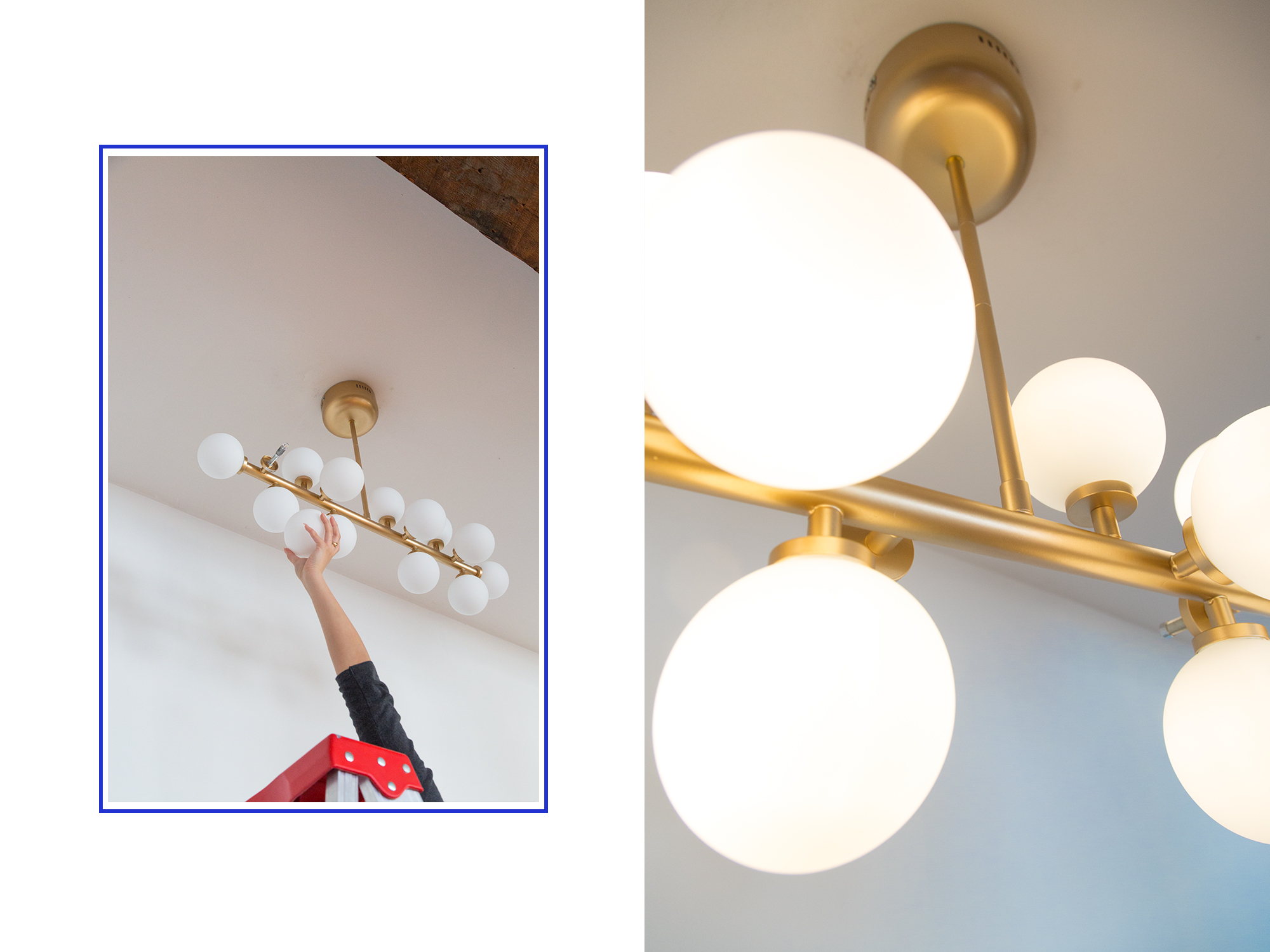 Exploring HD's lighting section, I was excited to see the diversity of their products. A lot of the decor items in the K&P studio are quirky and vintage, so we wanted modern lighting design to balance things out. In the end we decided on the 3-tier acrylic chandelier, Arya mini pendant, and Arya chandelier.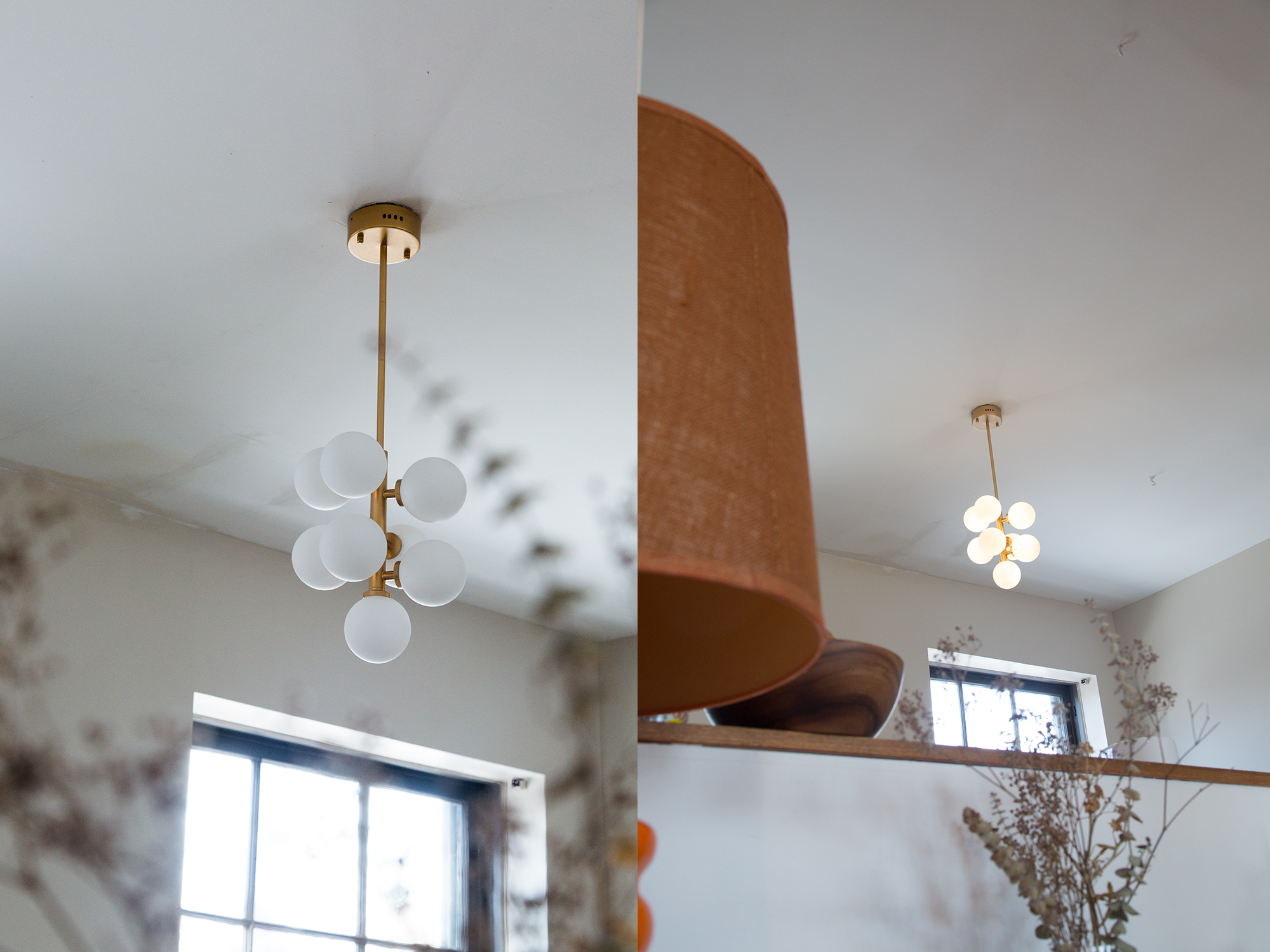 Moving into this new space was all about breaking away from old habits. This included my usual lighting routine: move in. leave the lighting as is FOREVER. move out.
Fact of the matter is, installing anything electrical is intimidating. We called our pal Ema in to help with install. She made it look all to easy. She swears that the HD lighting is super simple to hook up, that anyone can do it. We'll take her word for it.