Looking To The Future: An Ode To Dani Rey for #AirMaxDay
K&P's very own Dani Rey played an integral role to the future of Nike Air Max at Toronto's SNEAKEASY. Through a discussion about process and the interplay between sports and art, I reflect on a rich history of collaboration with one of my closest friends - looking forward to all the things to come.
This won't be surprising to anyone, but my first encounter with Dani Rey happened digitally.

However, unlike the majority of my online encounters, our friendship wasn't kicked off with an epic story. There was no Sisterhood of the Travelling Pants moment, there was no dramatic adversity that solidified our lifelong bond, and there was certainly no dead-of-winter New York street corner meet-up. In fact, my first recollection of the girl (that would eventually become my right-hand woman), revolves around a simple WeTransfer folder.

Let me rewind a little bit. At one point, Kastor & Pollux (b. 2011), was a clothing/accessories brand, and Bianca Venerayan (K&P's co-founder and my former business partner) had been raving about a "smart and pretty and cool" girl for the duration of her university career. Fortunately for me, Bianca, a girl of many grand ideas, managed to on-board Dani Rey to model for K&P's S/S '13 line – a holographic collection inspired by aliens and mermaids. Serendipitously, this project (which was my first introduction to Dani Rey) mirrors the SNEAKEASY project I'm supposed to be talking about right now.

But before I actually get to the crux of this story (read: Nike), I wanted to discuss how this history informs the future.

Since Photoshopping dolphins and kittens around her for the aforementioned K&P look book, I've had the pleasure of working with Dani Rey in a number of different capacities. When I graduated in 2013 and took on my first "adult" job as the editor of MTV Canada's style vertical, Dani was the first contributor I collaborated with. Even in the thick of fashion school, Dani's penchant for words and out-of-the-box ideas astounded me. Her pitches made me want to be a better editor who was more informed about the world at large. Her language made me want to be more focused and attentive. I wanted to use better adjectives. I wanted to have less embarrassing music taste.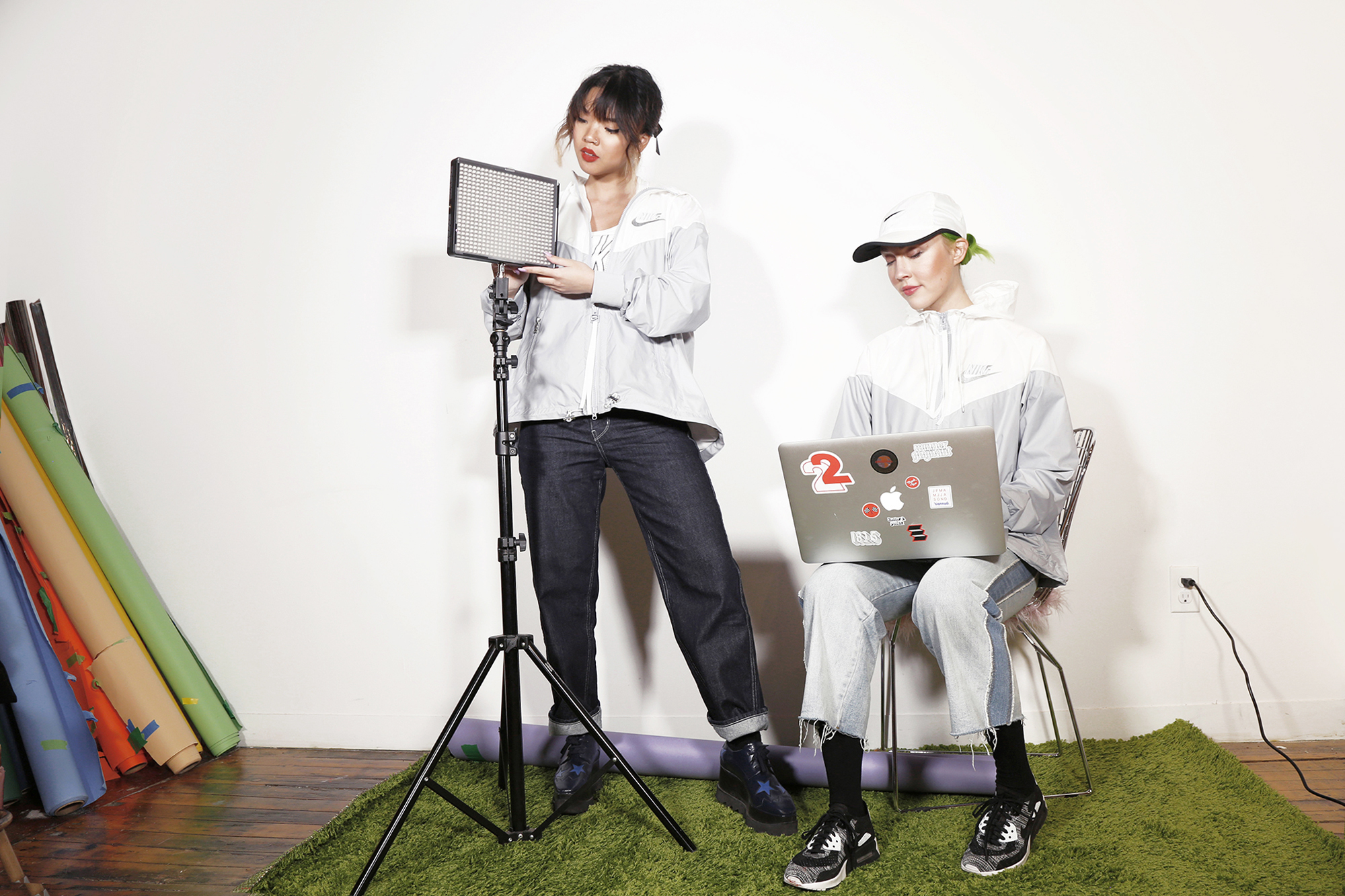 We share the first name, the same two initials, and the same CV experiences; and now, we share the same Nike windbreakers.

From there, we moved to FREE Content Studio. While we worked on different projects for the better part of a year, we were eventually reunited via The Creator Class in the fall of 2014. Through TCC, Dani Rey and I built a network of talented young creatives, many of which are our friends today. It was also through The Creator Class that I discovered that there was a wealth of young people who were self-sustaining and killing it – and after keeping K&P on the side for 4 years, I was finally inspired to take my own leap of faith and go full-throttle with it.

When I gave my two weeks, I met with Dani Rey out on FREE's porch. Naturally, I sobbed as I gave her one of my long-winded speeches explaining my departure. At the time, I remember thinking that our work together was over. I would have never anticipated that I would soon have the capacity to on-board her as a full-time member of my team.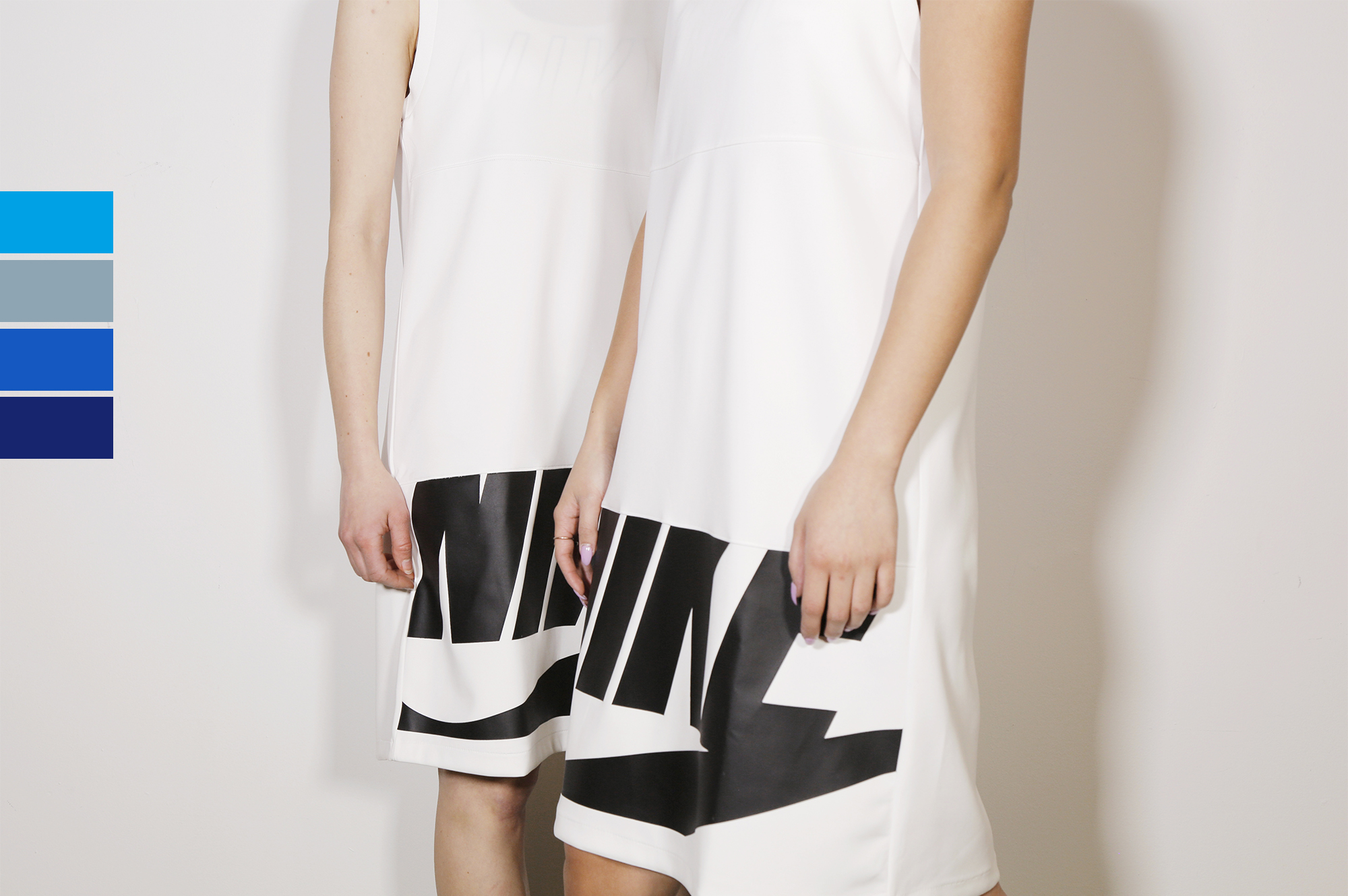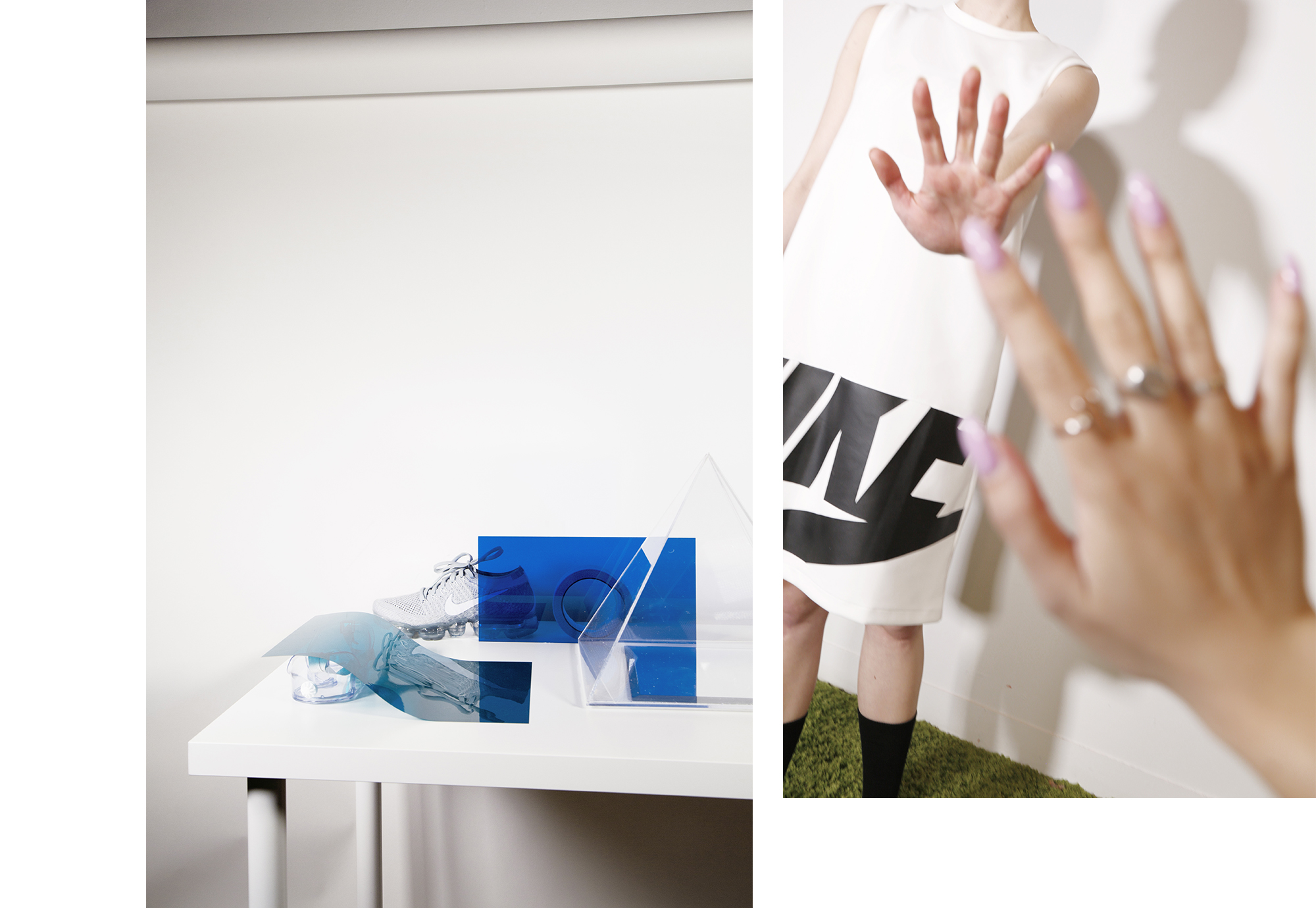 Girls are the future, and team work makes the dream work.

While a lot has changed over the years – Dani Rey's hair colour included – my perspectives have stayed the same. I am endlessly grateful to have witnessed some of Toronto's most driven female creatives follow similar trajectories and come into their own.

THROWBACK: A then-18-year-old Bianca S. starts her first day of her MTV internship. She picks up a camera for the first time and publishes her first pieces of content. Now, she's Kastor & Pollux's Community Manager. She's worked her way to the top, shooting some of the biggest names in music. Today, her first single premiered on Noisey.

Vanessa, a fresh PR grad, walks into her first day of her MTV internship dressed in black and white. Soon after, I get to know her as a roommate. I hang around as she watches Chiptole documentaries and hangs her work uniform (read: aqua skort) in our shared bathroom. She makes a name for herself in fashion – flying to New York Fashion Week and working with huge brands – and then, she packs up the air mattress she's been sleeping on for the past 5 months (in my windowless den) to move into the apartment she now owns. Now, she's Kastor & Pollux's PR + Special Events Lead. She is longer dressed in black, white (or aqua) – she is self-made: styling rappers, being a boss, and wearing a lot of orange.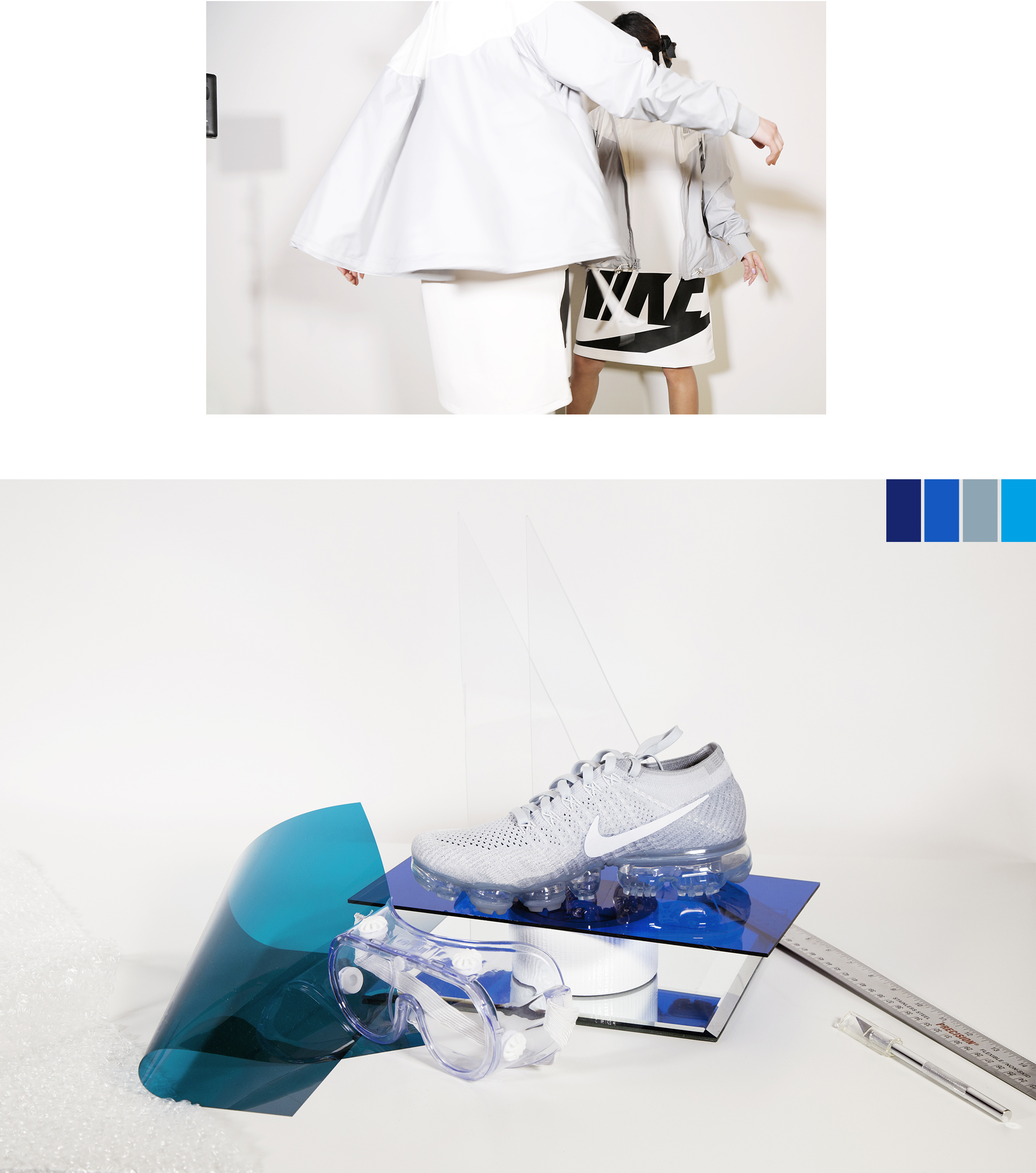 And of course, I watched Dani Rey come into her own as a multi-hyphenate creative powerhouse of both style and substance – from her first prop runs to Chinatown to her first project pitch to her first fight with the UPS pick-up man.
That's why, through all the logistical hardships, creative blocks, and tumultuous emotions that come with running a business, I have grown to understand Kastor & Pollux as a gift – something that has given me purpose in my life. I believe in hard work paying off and I believe in aspirations turning into realities. However, I also believe that recognizing (and subsequently seizing) opportunities is integral to growth.

What gets me up every day is knowing that I'm at the helm of something really special: not just something that benefits me, but something that supports my friends. Working with Dani Rey for the past 4 years has been instrumental to my growth as a business owner and as an artist. Having her around at every key milestone of my career is truly a testament to the future of business – in general, and as it pertains to my own, specifically. It is an affirmation that strong women can work together to create great things.

Dani Rey not only represents a shift in opportunity and entrepreneurship, but also a necessary shift in the way the way females work together.

On March 25th, the Nike Toronto SPEAKEASY hosted 400 Air Max fanatics to experience an interactive exhibition curated by Director X, Dani Rey, Bryan Espiritu, Anna Bediones, Avi Gold, and Tanisha Scott. The elusive Chinatown space brought three decades of key Air Max milestones and silhouettes to life.

Inspired by the elusive "speakeasy" – that is, an exclusive or secret underground party – the Nike SNEAKEASY was a celebration of the brand's pillars, and a reflection of its rich history to support what's next. I see a lot of parallels between Nike and Kastor & Pollux in terms of spirit and community, so I was thrilled to be able to sit down with Dani Rey to discuss her role in this exciting project, and the benefits and learning curves that came with collaborating with creatives with a spectrum of different backgrounds and inspirations.

"Nike has always been about innovation – supporting the underdogs, pushing boundaries, and breaking the rules. Similarly, activity has always influenced my thinking in terms of my creative process and my life in general," Rey recounts. "Art and sports have always felt synonymous to me, as they were both influences growing up. I remember waking up early to watch Art Attack and then scavenging the house with my family for toilet paper rolls to make craft projects. After that, we'd all go for a family bike ride."

For Dani Rey, seeing two of her passions intercept on a large scale was an incredibly gratifying experience. And for me – as an observer, reporter, and friend – watching someone who I believe in so strongly be an integral part of something so iconic was something I see as a victory; for our team and for women, in general.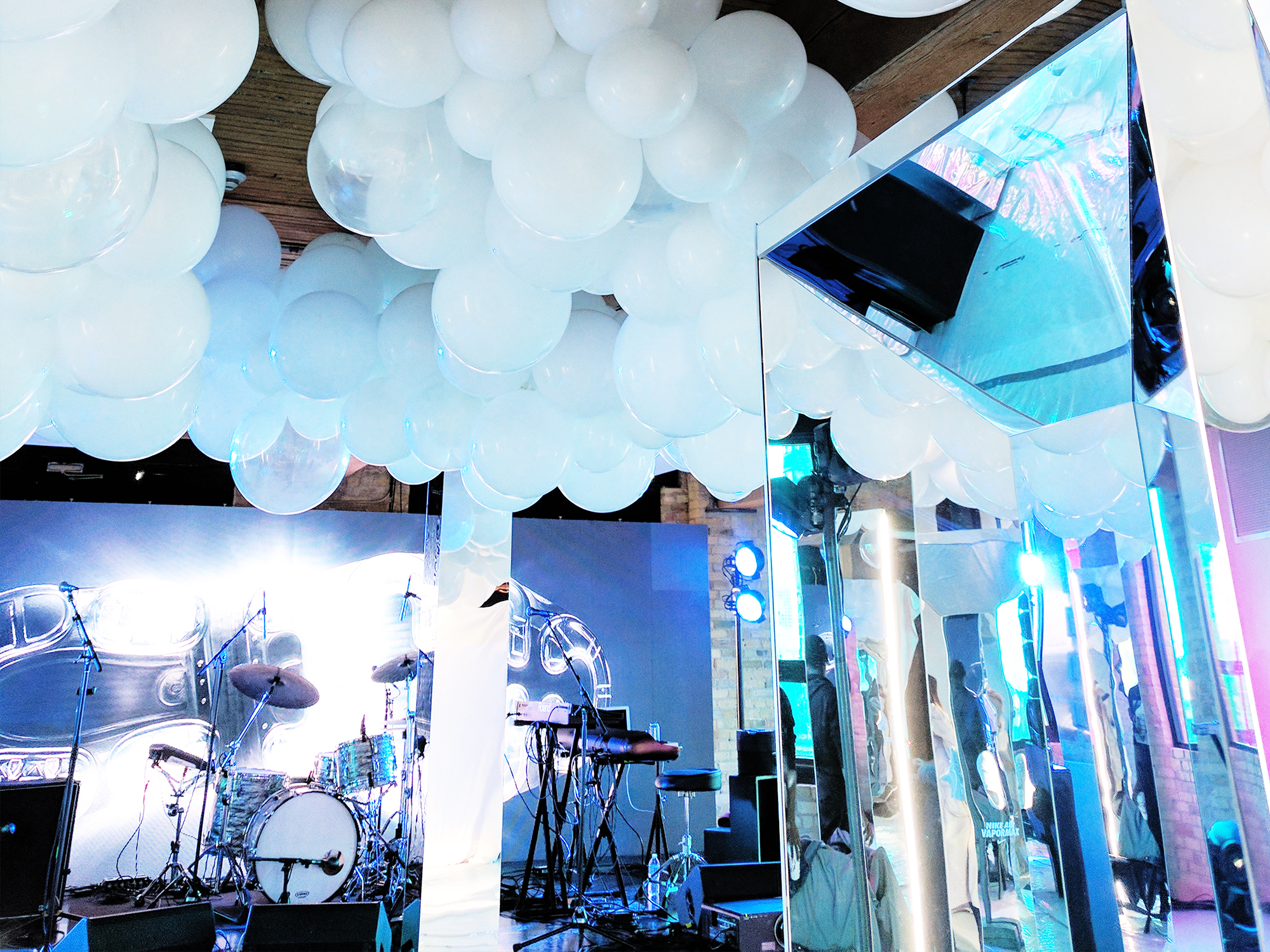 Dani's VaporMax installation uses futuristic materials to mimic basic atmospheric elements of wind, rain, lightning and clouds as a nod to the deconstructed process of design.

"I don't really like summer running – I like winter running," Dani Rey laughs. "Dealing with different weather conditions is a challenge, but that's what makes it fun. When I was designing my space, I really considered different weather elements and the scenarios in which I would actually use the shoe. I looked at natural vs. man-made, and how lighting and sound can elevate an experience."

Having known Dani Rey for nearly half a decade, the sentiments of "deconstruction" and "fearlessness" are prevalent in her work and in life. Dani Rey is an all-or-nothing type of person, but at the same time, she is calculated and thoughtful. Whether it's running in a snowstorm or screen printing tote bags until 5am, one of the things that I admire most is her unwavering dedication and her humility as it pertains to all of the above.

I felt incredibly fortunate to be able to sit down with her and truly see her thought process applied through a different lens – one rooted in athletics and collaboration outside of the Kastor & Pollux studio.

"The first step was seeing the venue – an abandoned space in Chinatown. It's amazing and rewarding to witness everything coming together," Rey says. "Because we all came from such different backgrounds, everyone brought a different expertise and perspective to the table. This really played out in the ideation part of the process. Often, someone would offer an idea, then another would upon it by referencing a technique or approach they took from a past project. Coming from retail and product backgrounds, Bryan and Avi were great at referencing displays they'd seen at trade shows or conventions. Ana – with her encyclopedic knowledge of sneakers – helped tie concepts back to shoes. Tanisha, ever the performance artist, ensured we kept things multi-sensory and interactive when we were too focused on the visuals. Finally, Director X elevated the ideas from installation to experience. Although each display were the RevolutionAirs' own, none would have existed as they did without the process of collaboration."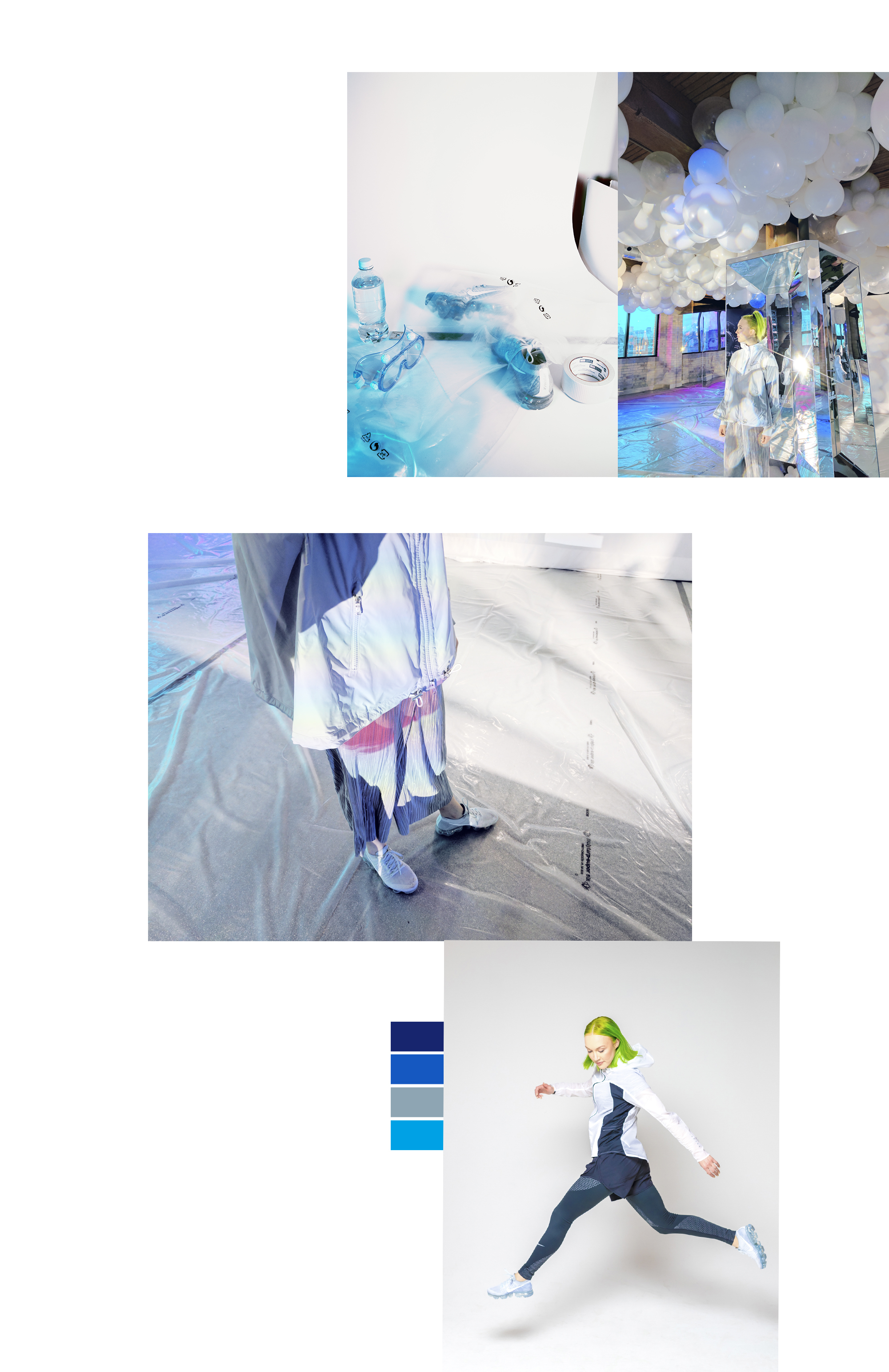 In short, collaboration sees the melding of different perspectives. In it's purest form, it can only make you better: more critical, more open to compromise, and more open to change.

The release of the Nike Vapormax is a celebration of all of the above, but it is also a nod to the future of things to come: self-improvement, self-discovery, goal-setting, collaboration, shared victories, and community.

I'll leave it at this:
Dani Rey, to a series of forthcoming U-Haul trucks and summer adventures to your unwavering dedication – late nights at the studio, fielding my crazy ideas – to our past history of collaboration, and to all the things in between, here's to the FUTURE: more years of working together, more years of friendship, more years of Pinterest boards, more years of matching Nike dresses. Happy #AirMaxDay, and thank you for being in my life.