Studio Visits: Set Stairs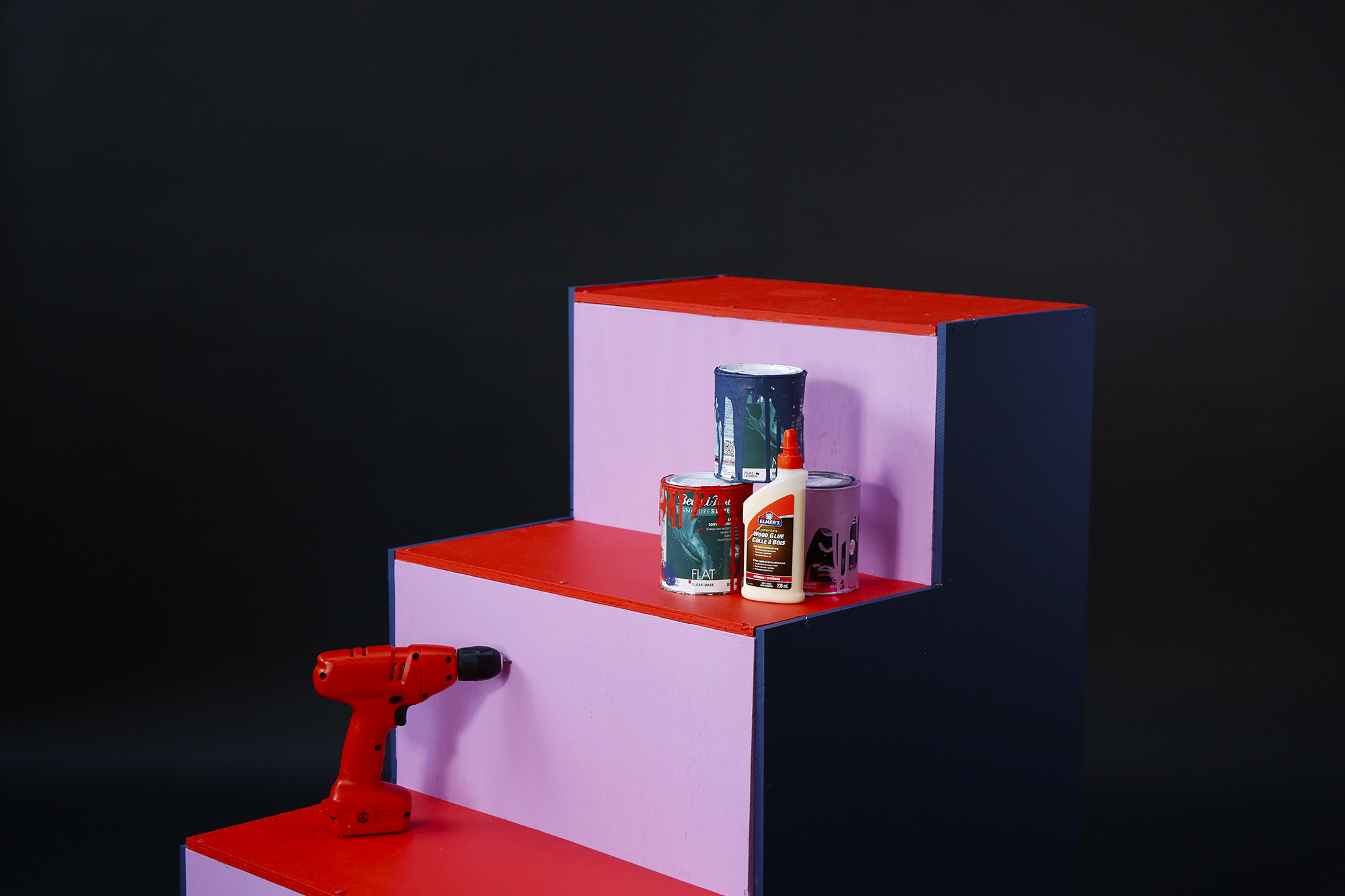 In this episode of Studio Visits, we show you how we build things for our sets - specifically, a set staircase!
We are always looking for ways to elevate our images – which usually leads to building some kind of object or prop for our set. After our first Woodworking class Dani Rey and I were feeling *confident* and decided we could build a staircase! The model was inspired by a design Dani Roche created for Biannual.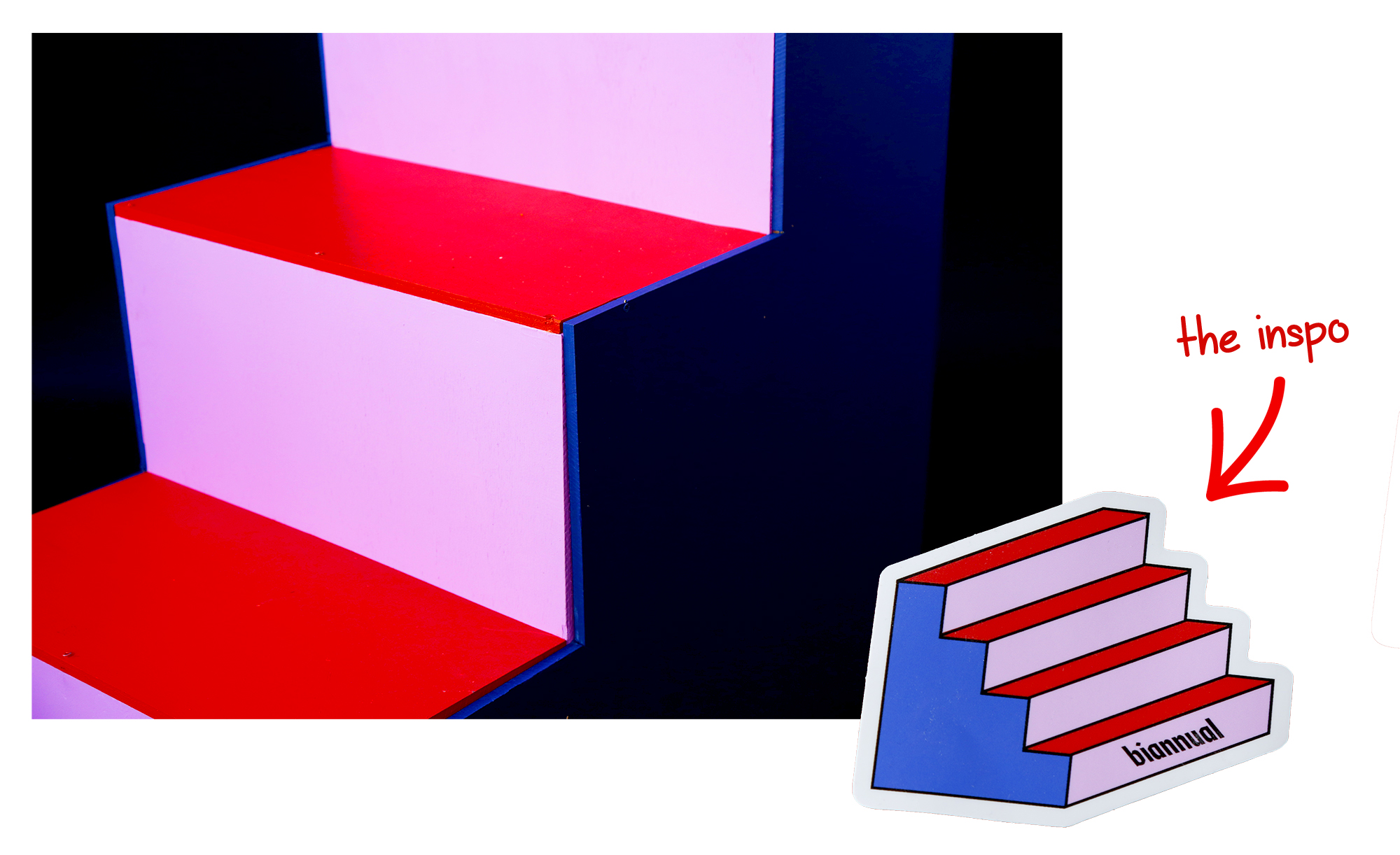 With a vague plan of what we needed to do, we headed to our local Home Depot, where they know us as "those girls" to grab a sheet of 4 x 8ft of plywood. We planned for the stairs to be 3ft x 3ft, using the excess pieces as our 2ft x 1ft steps.

You will need to cut these pieces on a table saw, so if you don't have a workshop of your own or a friend that has one, there are places like the Toronto Tool Library, where you can get access to all kinds of equipment!

After a very kind friend cut out the pieces for us, we drove the wood back to our studio to just have at it lol. We painted all the pieces before beginning to put the stairs together, using wood glue and screws. A nail gun would be much more efficient, but since we don't have a fully equipped workshop (yet ;)) we used 3 screws for each stair "joint".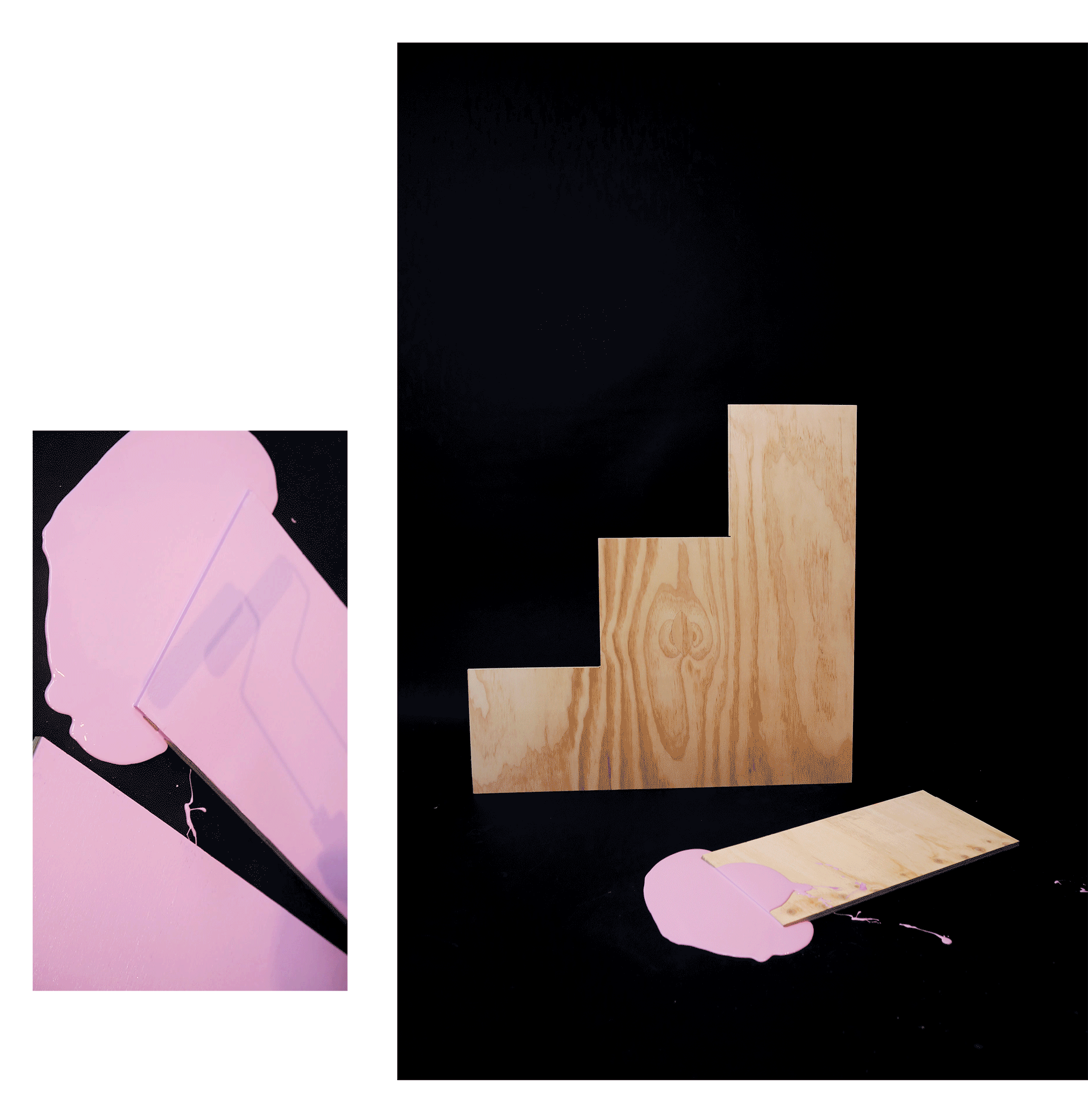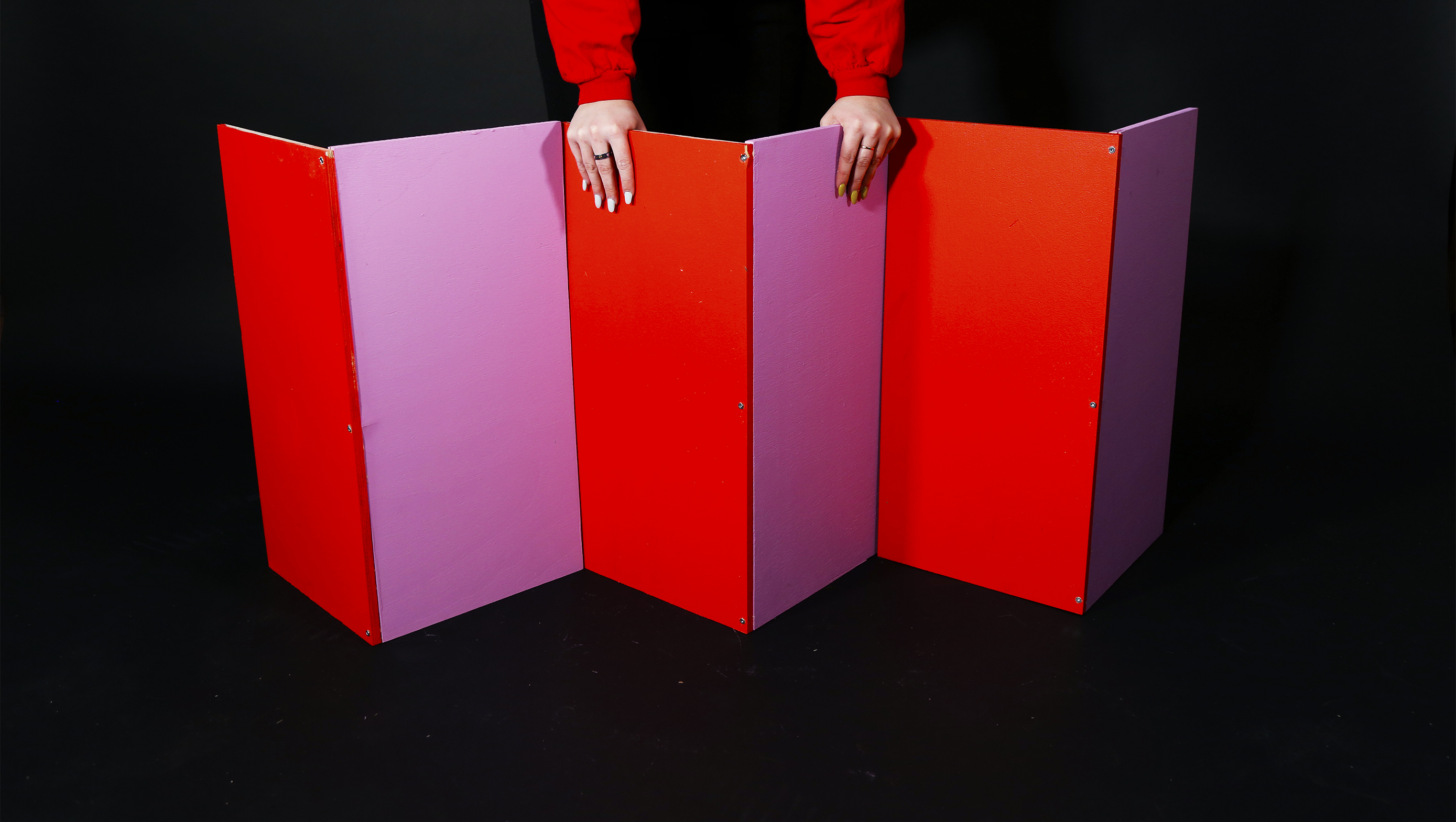 Note: *pre-drill holes before putting in your screws to avoid splitting the plywood.

Once you have the stairs together, flip them on their side to easily lay the "side" of the staircase on top, and secure it with some more screws. Flip and repeat! We didn't include a backing on our stairs because it wouldn't be shown and we love to be time/cost efficient heh. The paint may get scuffed through all of this tossing and turning, so use a small brush to make any touch ups. Bam! Ya did it.

As our Woodworking course has come to an end, and Dani Rey leaves for Japan (for 20 DAYS!) I thought it was only fitting to post this episode today, in an attempt to lift my spirits lol.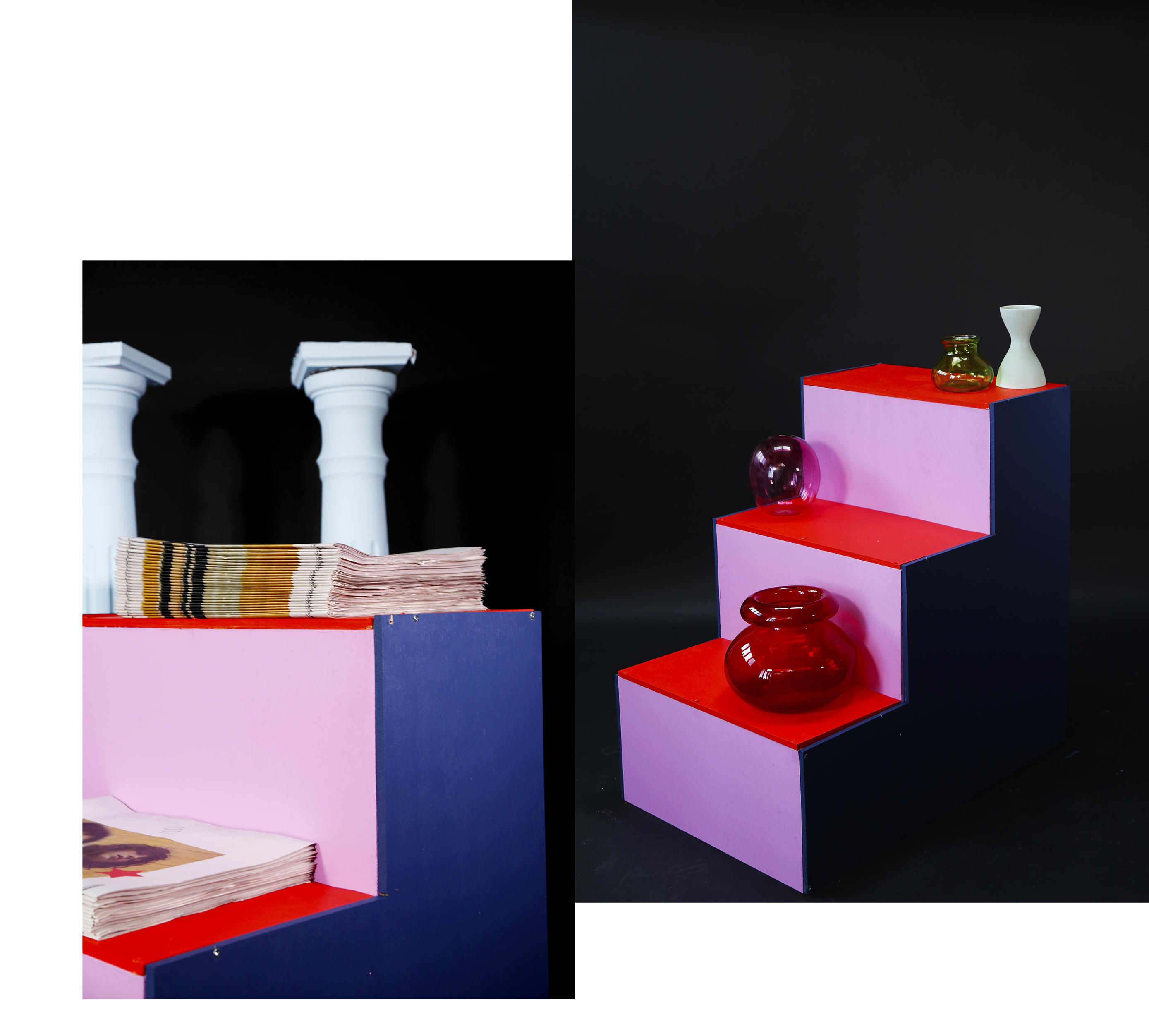 The perfect prop or just a cool object to have in your house heh.
We hope this inspires you to build something of your own!