Studio Visits: Screen Printing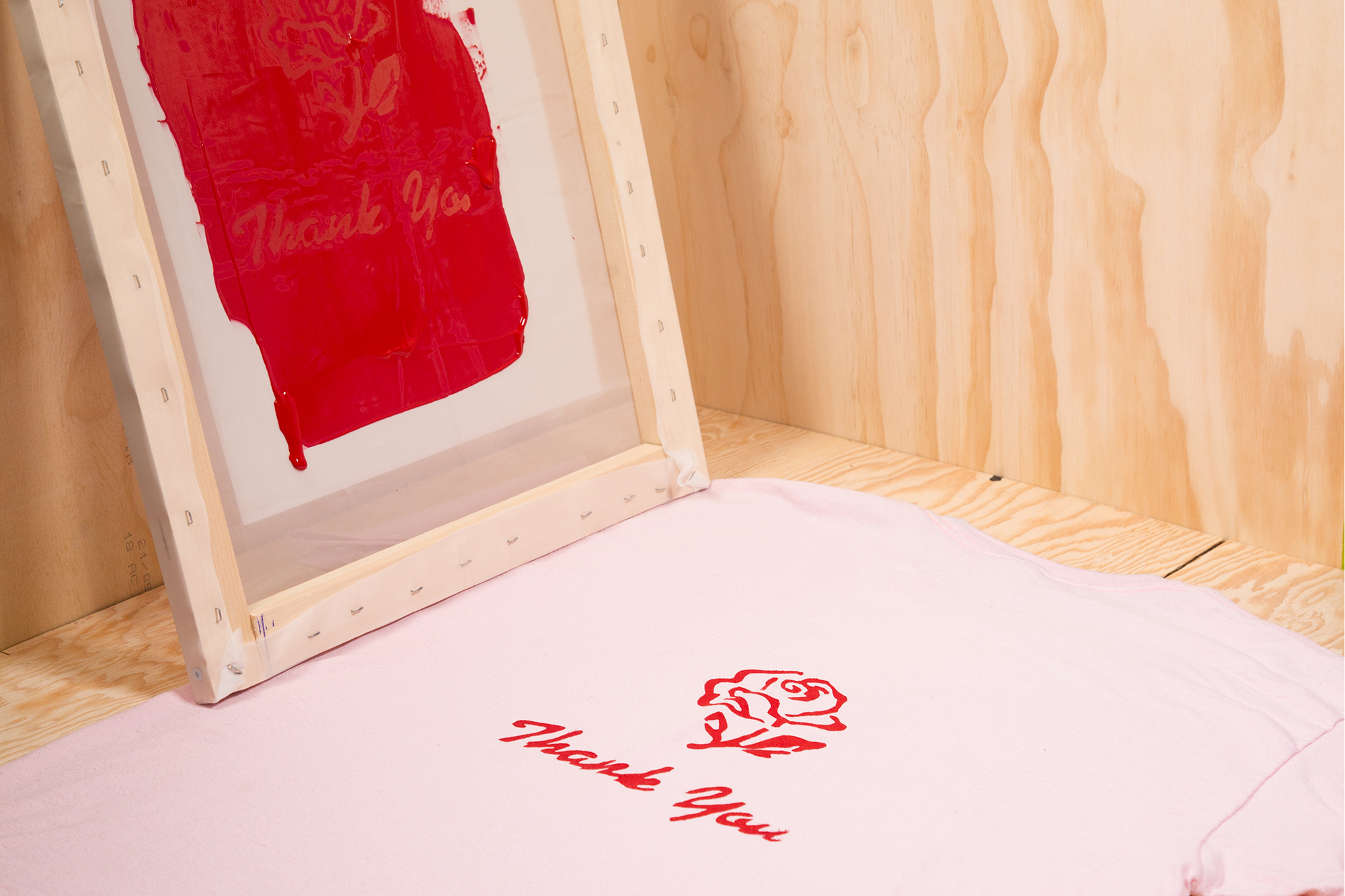 We're determined to become handy women, and because a picture is worth a thousand words, we're detailing our journey.
Here at Kastor and Pollux we are very hands on. When a project comes up, rather than outsourcing, we like to do as much as possible in-house because We. Love. Learning.

Dani Rey and I are currently on a quest to becoming the ultimate handy women. I admit as of now, we are pretty clueless lol. However! We have a space where we are constantly experimenting and have also just enrolled ourselves in a construction class (hello boys). We are always looking for an excuse to build something – luckily, K&P is launching something exciting in March *sly wink* which requires a lot of screen printing. Of course Dani and I jumped at the chance to make our own screen printing press.

As visual learners ourselves, we've created photos + a video for you to learn with us!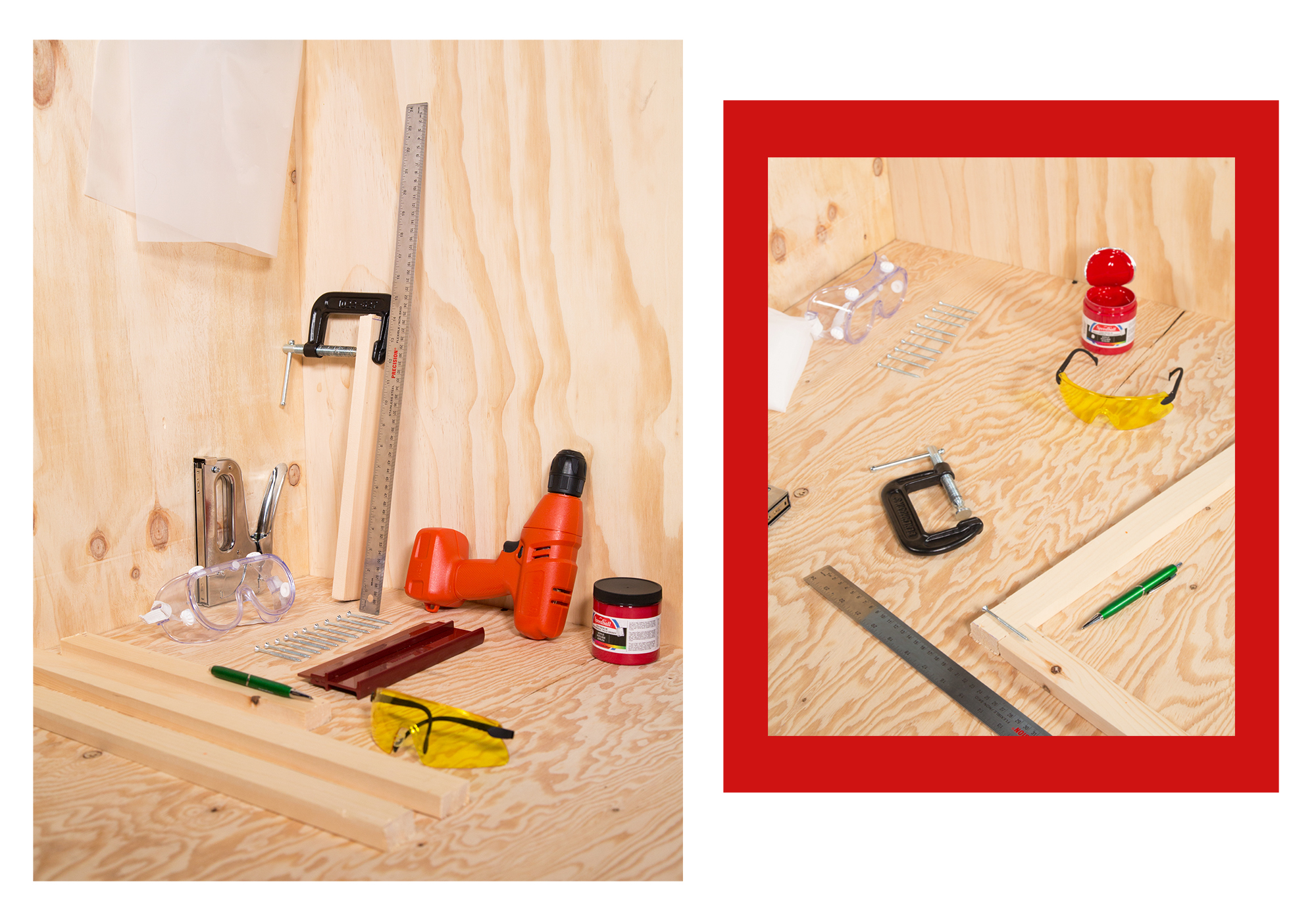 After about 3 youtube tutorials I got the gist of How to Build a Screen Printing Press and created a recipe fitting my own needs. Idk if it's just me but I find DIYs to be just like learning a new recipe. You end up tweaking it to suit your specific tastes.

As a general guide you will need a few things:

Wood – Some kind of pine strip. Note* pine is the cheapest wood don't grab a piece of maple like I did.
We got a 1in x 2in, 6 ft strip in order to it cut into 4 pieces: 2 @ 22 inches, 2 @ 14 inches
(You can also get them pre-cut)
Staple gun + staples
Clear stencil paper
Silk screen fabric
1 1/2 inch screws
Fabric paint
Squeegee
Exacto
Drill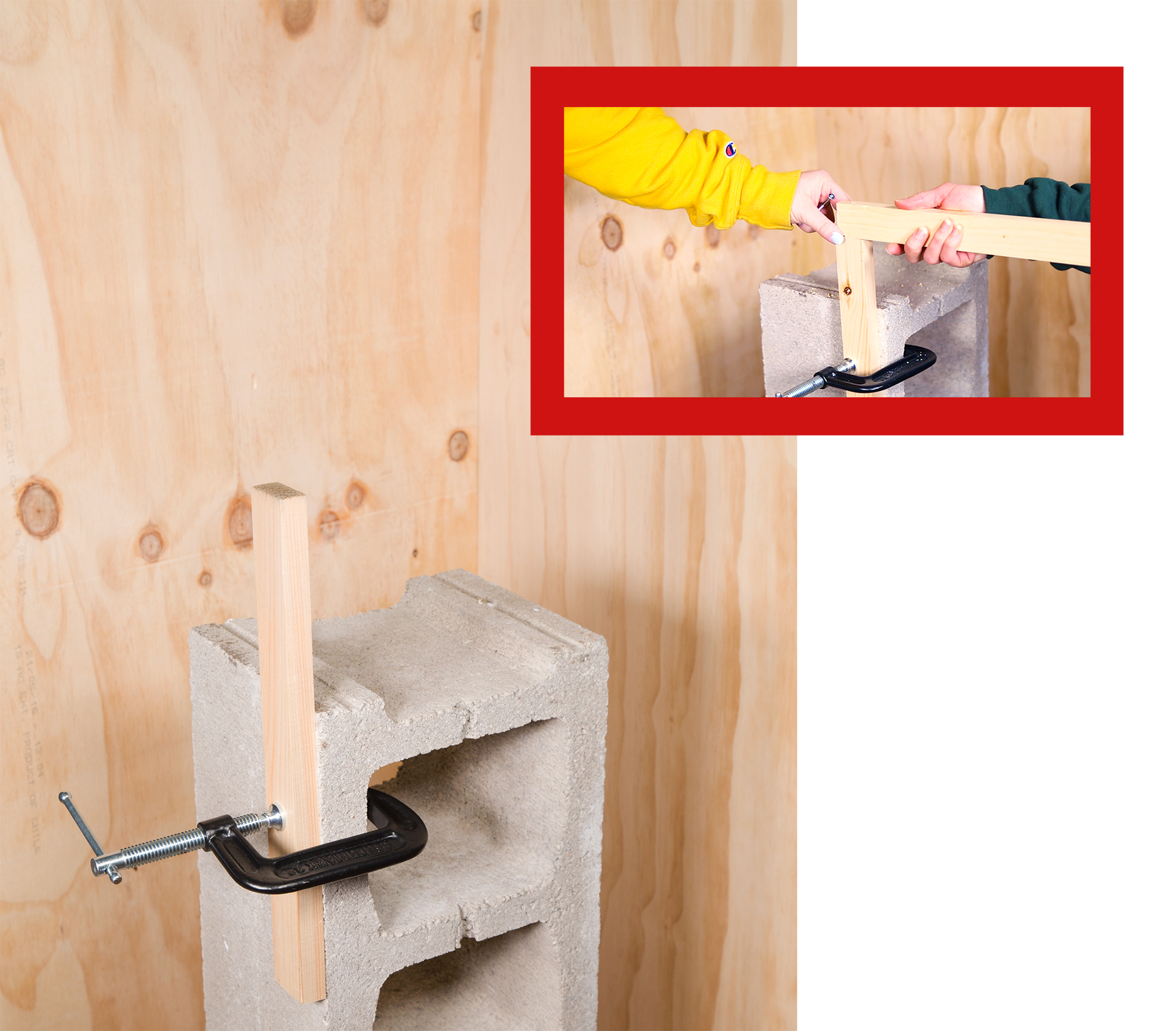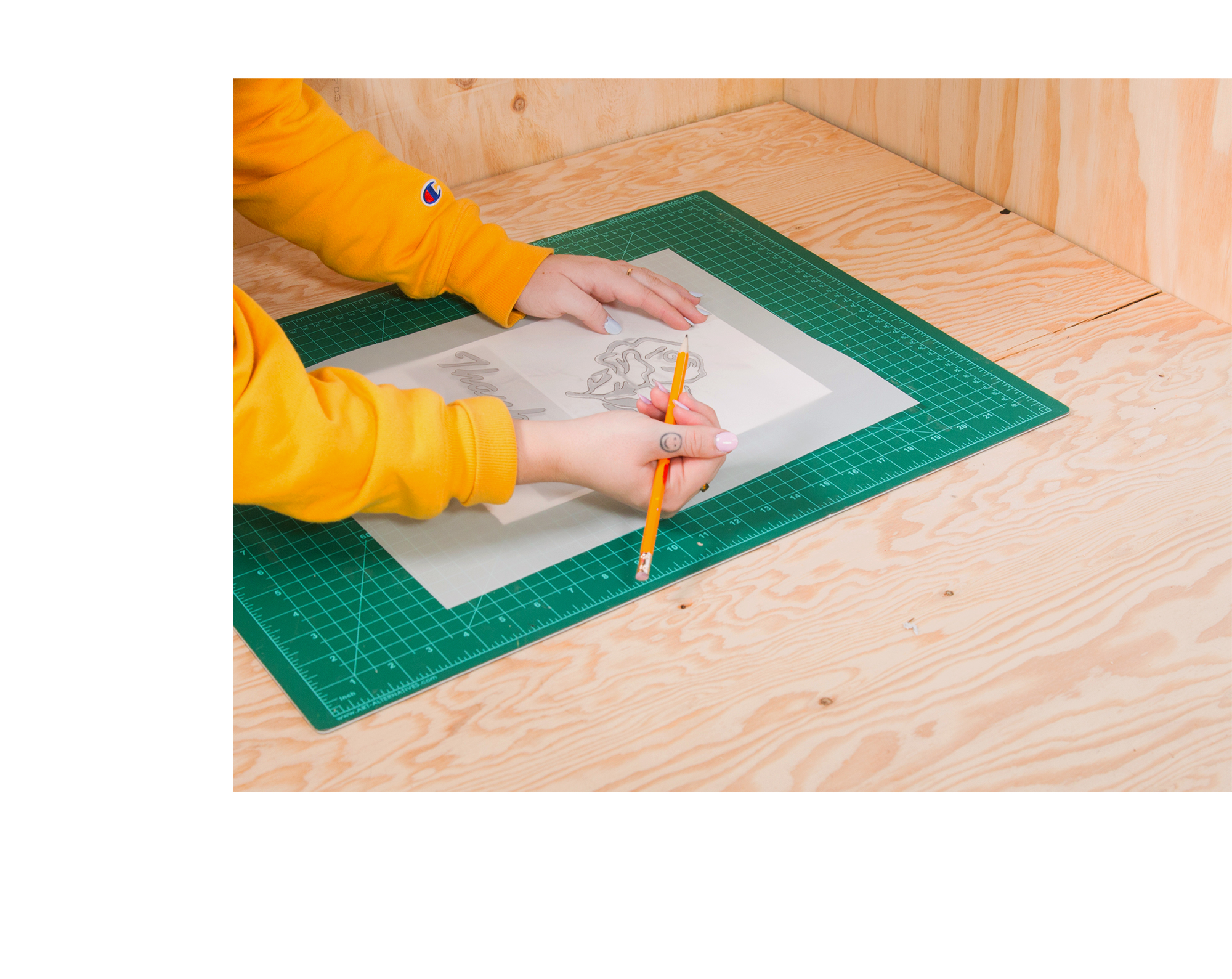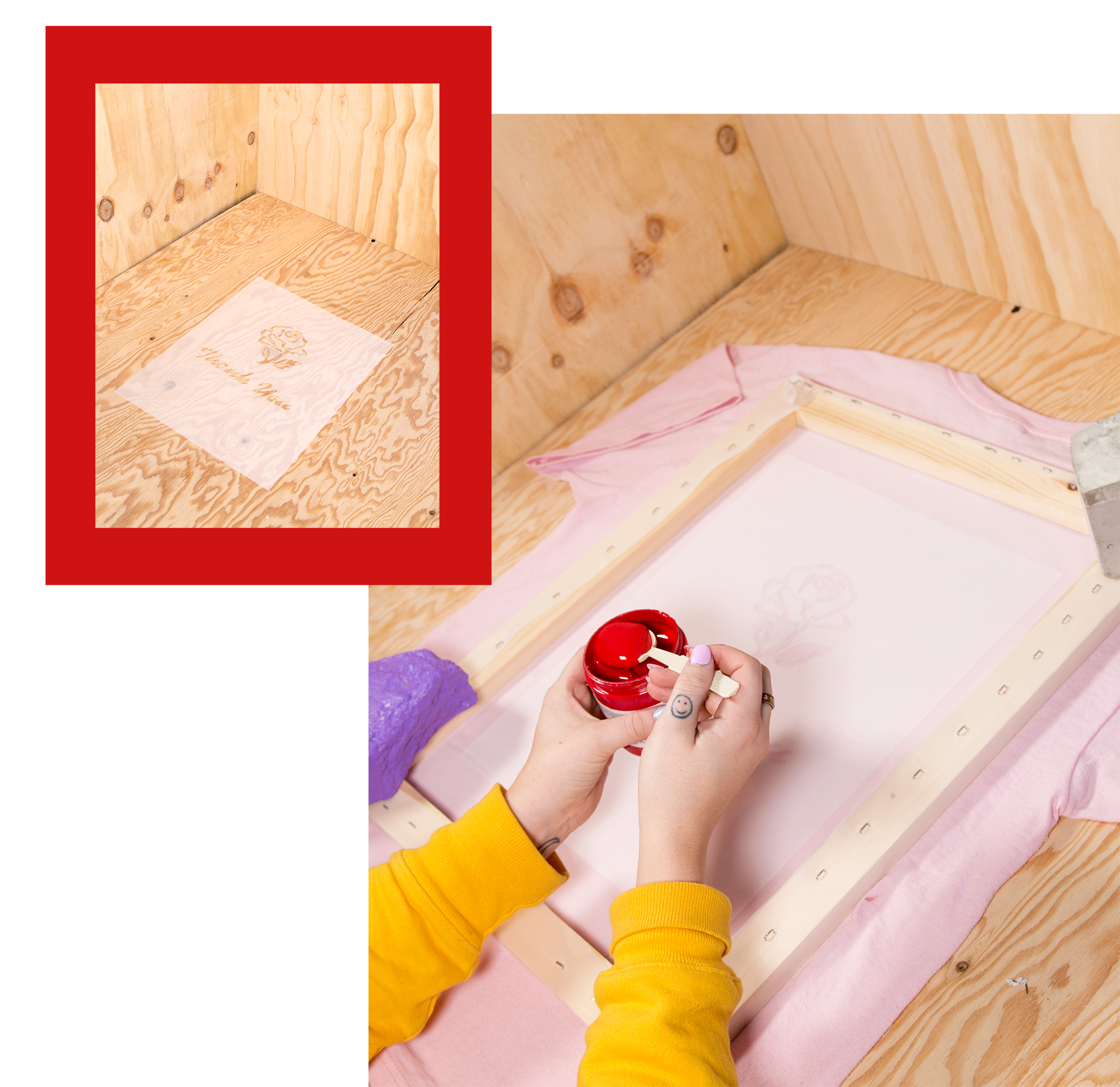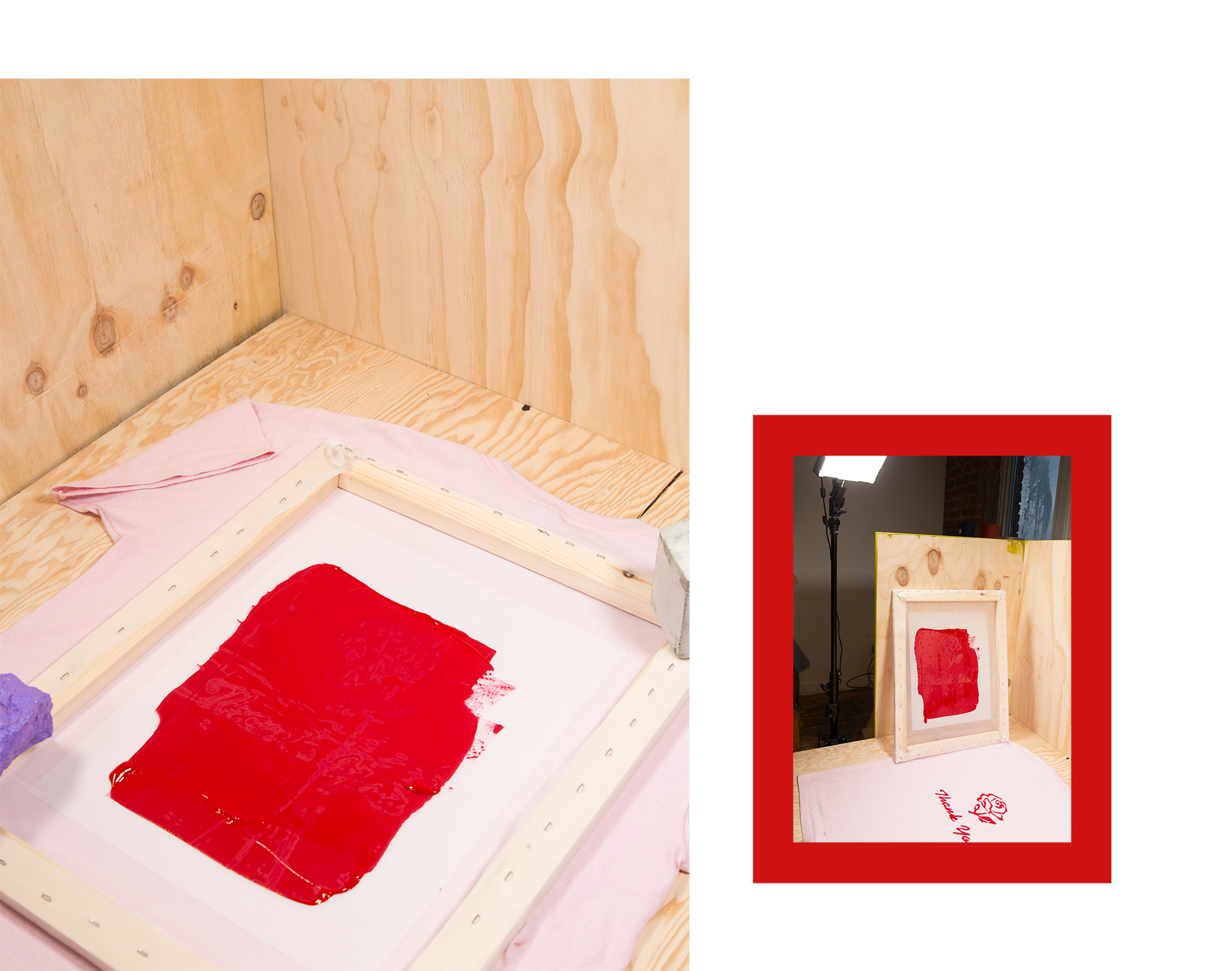 Let's learn together!