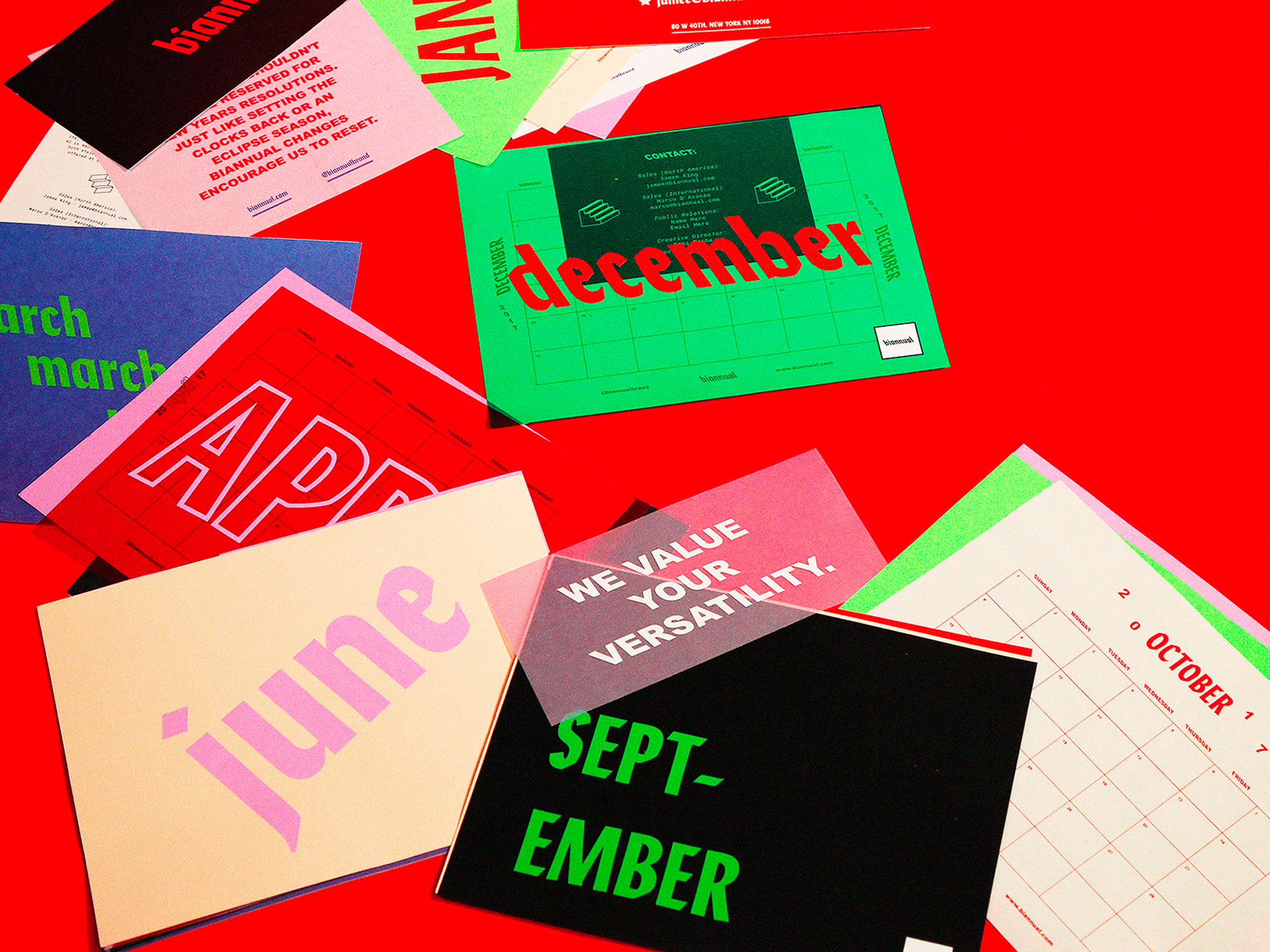 Biannual is a men's and women's coat brand launching for F/W 2017. Led by Dani Roche, Creative Director, Biannual's identity has taken form in Kastor & Pollux's Toronto studio.
PROLOGUE – When Dani Roche is approached by a Montreal-based manufacturer to act as Creative Director for a new outerwear brand, she calls up her friend and former co-worker Dani Rey to join in as Creative Producer. What happens in the following year leading up to their F/W '17 retail launch is a series of late-night Slack messages, nit-picky Google Docs, and countless Pinterest boards.

Let's preface this by saying that beyond Roche's brief foray into fashion (via lookbook.nu and an online e-commerce shop in 2008), and Reynold's 4 year stint in fashion school (during which she loved her non-fashion related internships more than her actual studies), neither of these girls had previous experience in the fashion industry. In fact, they were closer to anti-fashion than anything. Being qualified for a job, they realized, is not so much about CV experience as much at it is about having an unwavering willingness to learn and an openness to critical problem-solving. While many can study style.com's list of designers, an insular view of the fashion industry is of little use when it comes to telling a story about the world at large.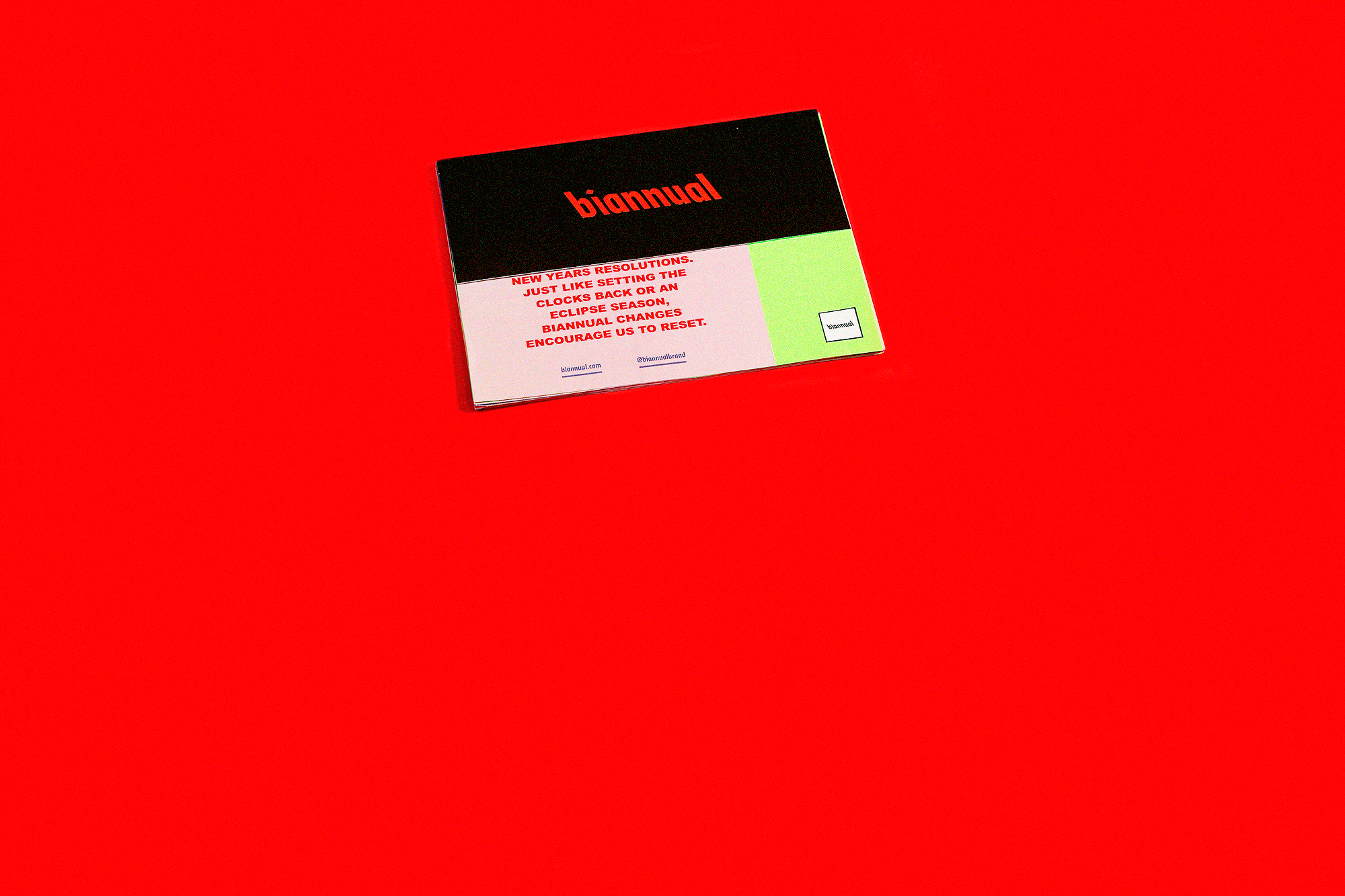 *Enter Dani Roche and Dani Rey, August 2016*
OPENING SCENE: Dani and Dani sit across from each other riffing random words back and forth. "Open" "Shut" "……."

*Dani Roche refers to a folder of words in her phone, dated May 5, 2016.*

DANI ROCHE: "Dads. RSVP. Bail Bonds. Chemtrail."

DANI REYNOLDS: "……"

DANI ROCHE: "…What are some cool sounding superfoods?"


This game of association was how we determined a name, though it was not the first step in developing a brand from scratch.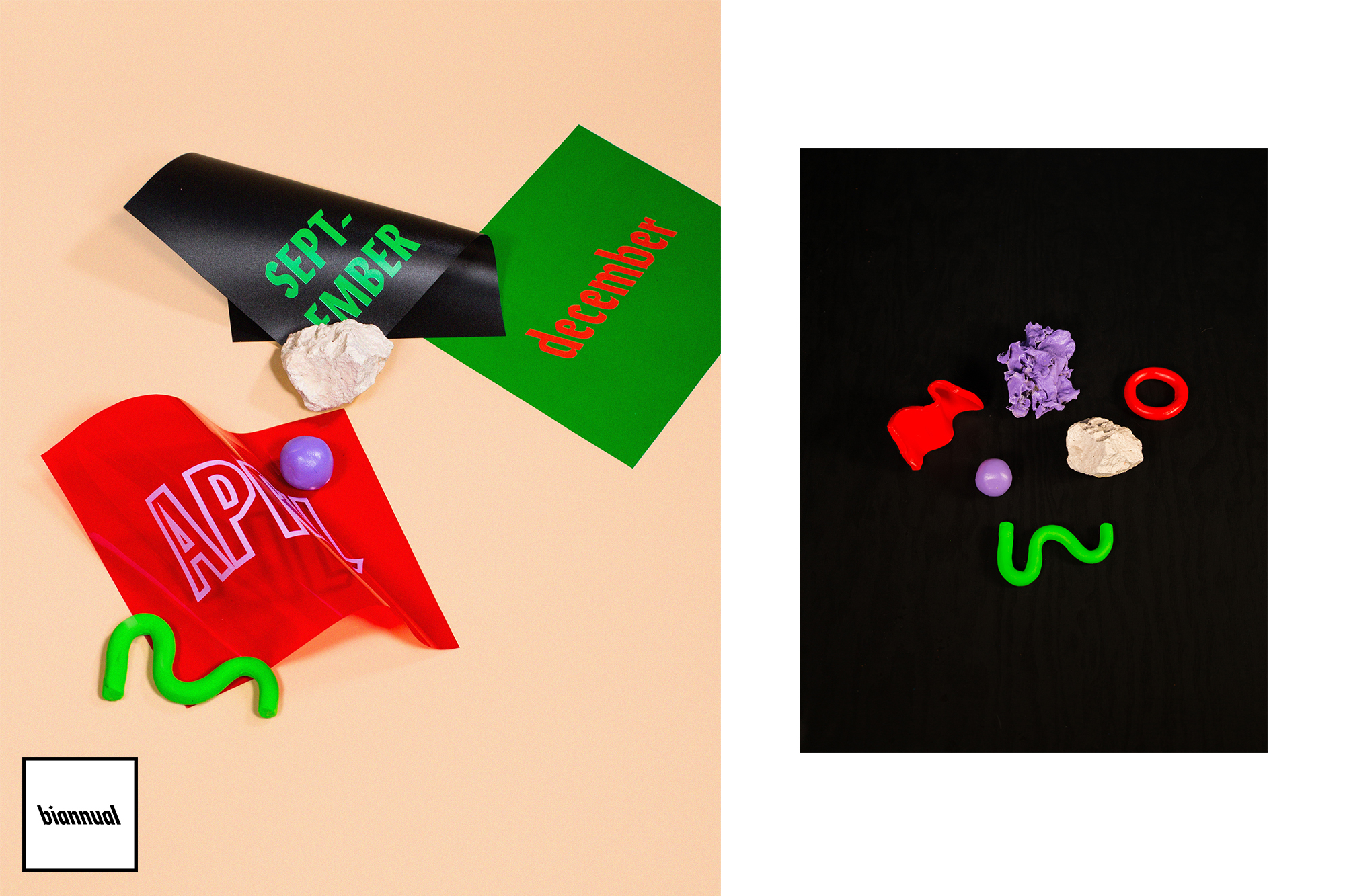 DANI ROCHE: The name Biannual came to me in a dream the first week of September – nearly 6 months since I was first presented with this project. After writing down cute words, scary words, pretentious words, silly words, my vocabulary was beginning to feel pretty sparse. I wanted a name that was easy but still thoughtful; one that was cheeky but not juvenile. I liked the simplicity of a name like "NEW", but needed to consider SEO searches and .COM names that wouldn't run us in the thousands. For months, I dreamed in nouns and abbreviations, and spent spare minutes browsing dictionary.com. The moment "Biannual" crossed my mind, I knew we had found a winner.



*An Uber, New York, March 2016*
I was sitting in an Uber when my friend Steph called to brief me about a new outwear project that she thought I should pitch for. At the time, I was feeling a bit restless. Though I was really excited I'd be able to get a fresh start in 2016 (I ended 2015 on a pretty somber note when I took the sole reigns of Kastor & Pollux), I was also terrified at how "new" everything felt: mainly owning and operating a business alone when I'd been working in a partnership for my entire career. After Steph's call, I questioned if I was in any position to take on such a weighty project. Was I "qualified" enough??? Was I "experienced" enough??? Did I even have the emotional capacity to entertain an opportunity such as this one??? Regardless, I took my first trip to Montreal mid-March to meet with Steph and team, and sent my first project pitch on April 1, 2016.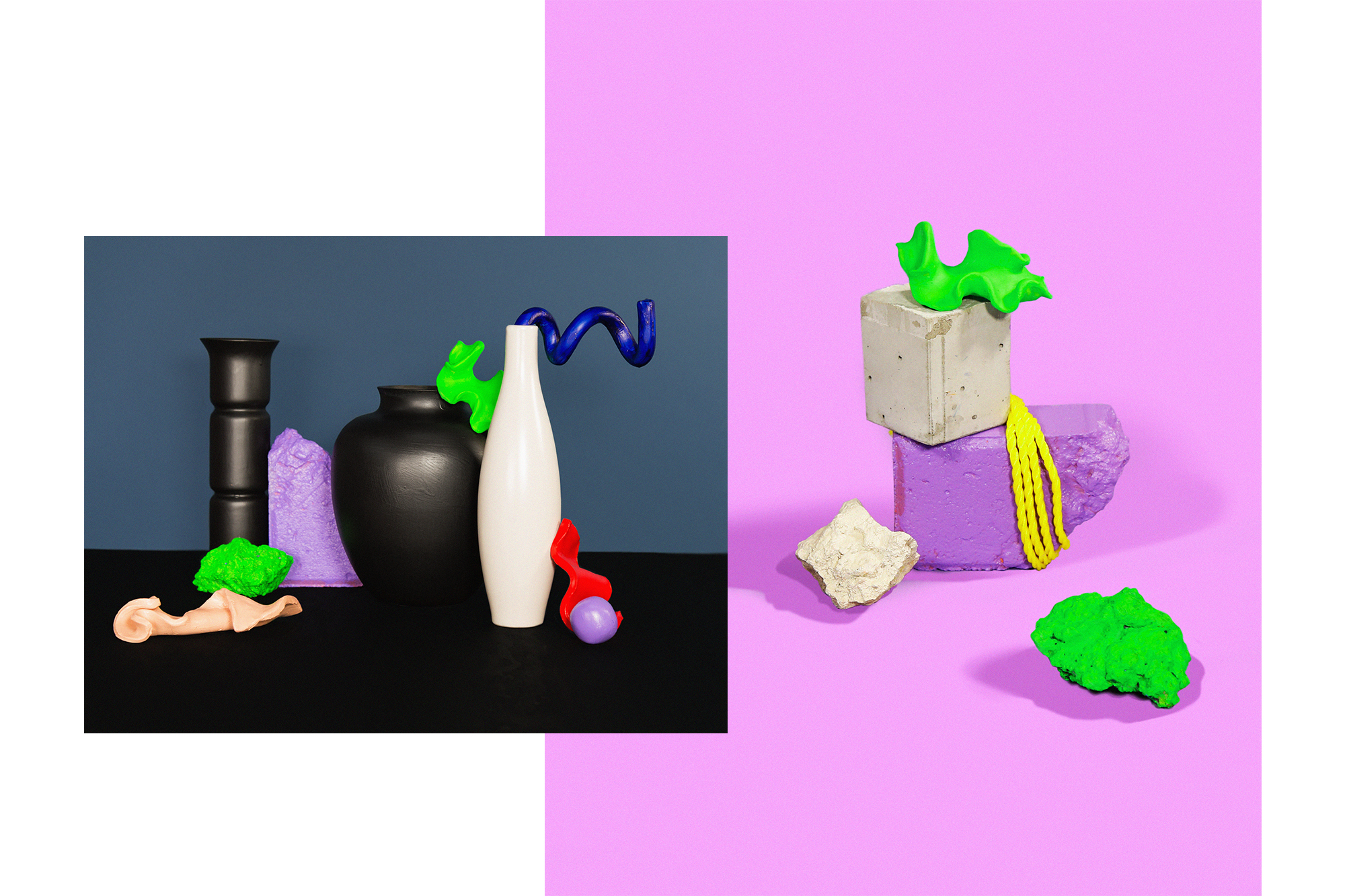 While it took me some time to deal with my uncertainties, I realized that humans are perpetually creating barriers to their own success. We're so conditioned to tell ourselves that tasks outside our typical scope of work are "too difficult" or "impossible", when really we're just intimidated. Quickly, though, we realize we can do amazing things when we put our minds to it. I've been working to build confidence and trust myself more, and Biannual – as a project and as a name – represents this. Biannual is a gift; an opportunity that has ultimately helped me overcome personal and professional challenges, as well as a chance for me to work with Dani Rey – someone who I have always admired and respected. Mostly though, Biannual is a reflection of the measures we can all take to overcome personal adversities and insecurities during times of change.

Timing is crazy. You know how people often say that when it rains it pours? Well, at first, I saw the timing of this project as a curse – I had so much to figure out for Kastor & Pollux before starting something new. But nearly a full calendar year later, I reflect on that first long distance phone call and regard the timing as a blessing. Having something new to dedicate my energy to during those first few months of 2016 was the most uplifting thing I could have done for myself.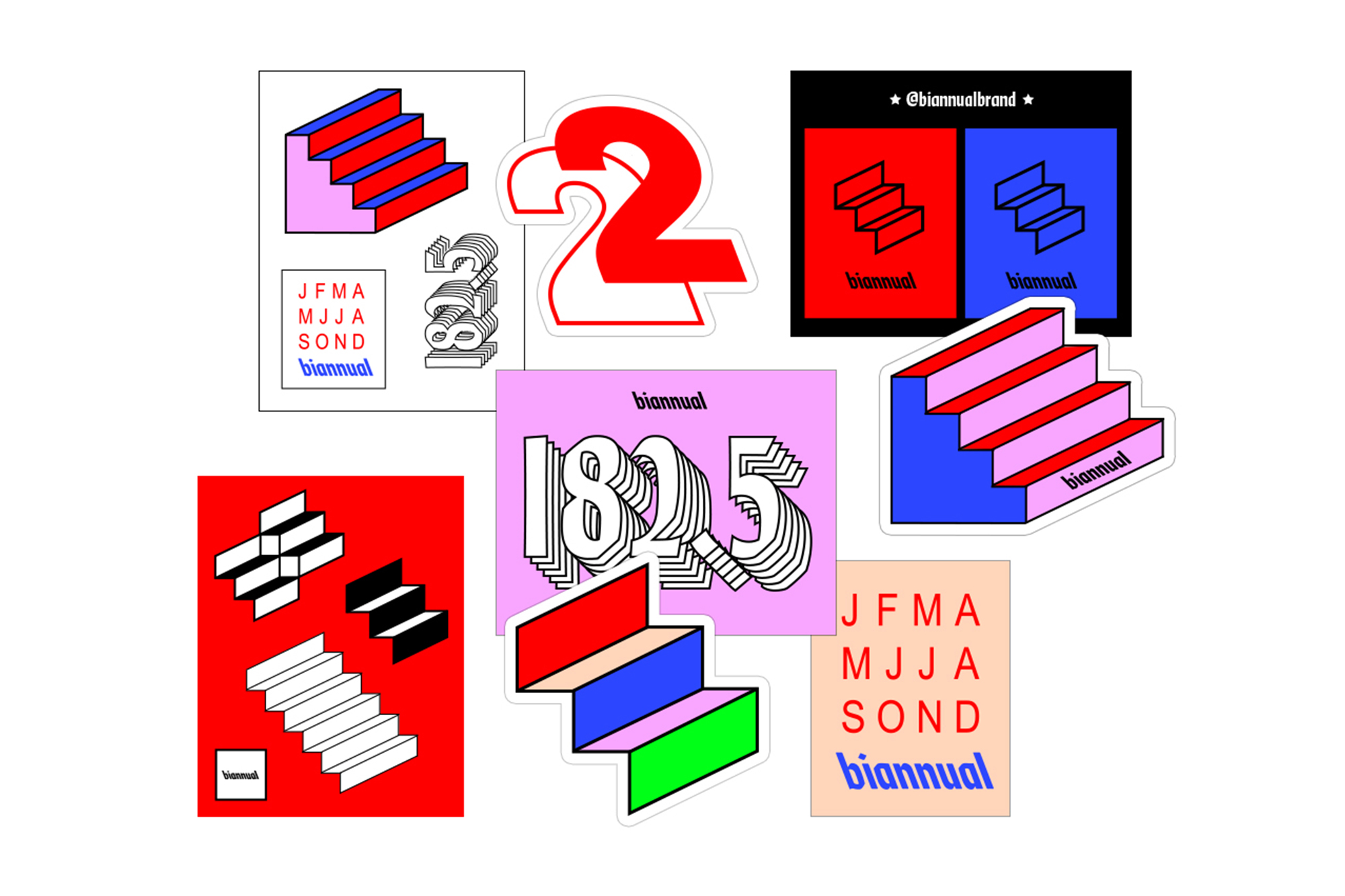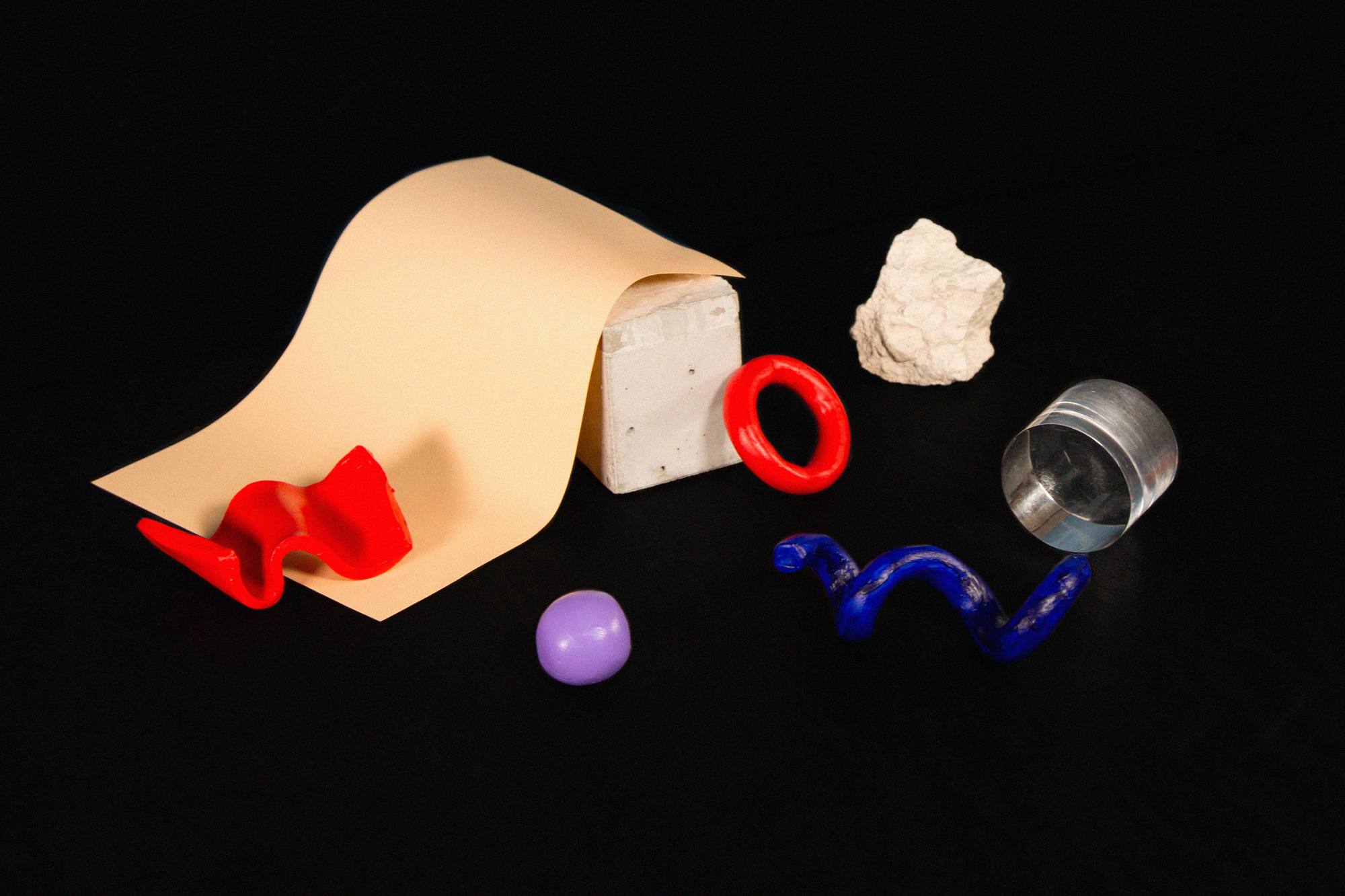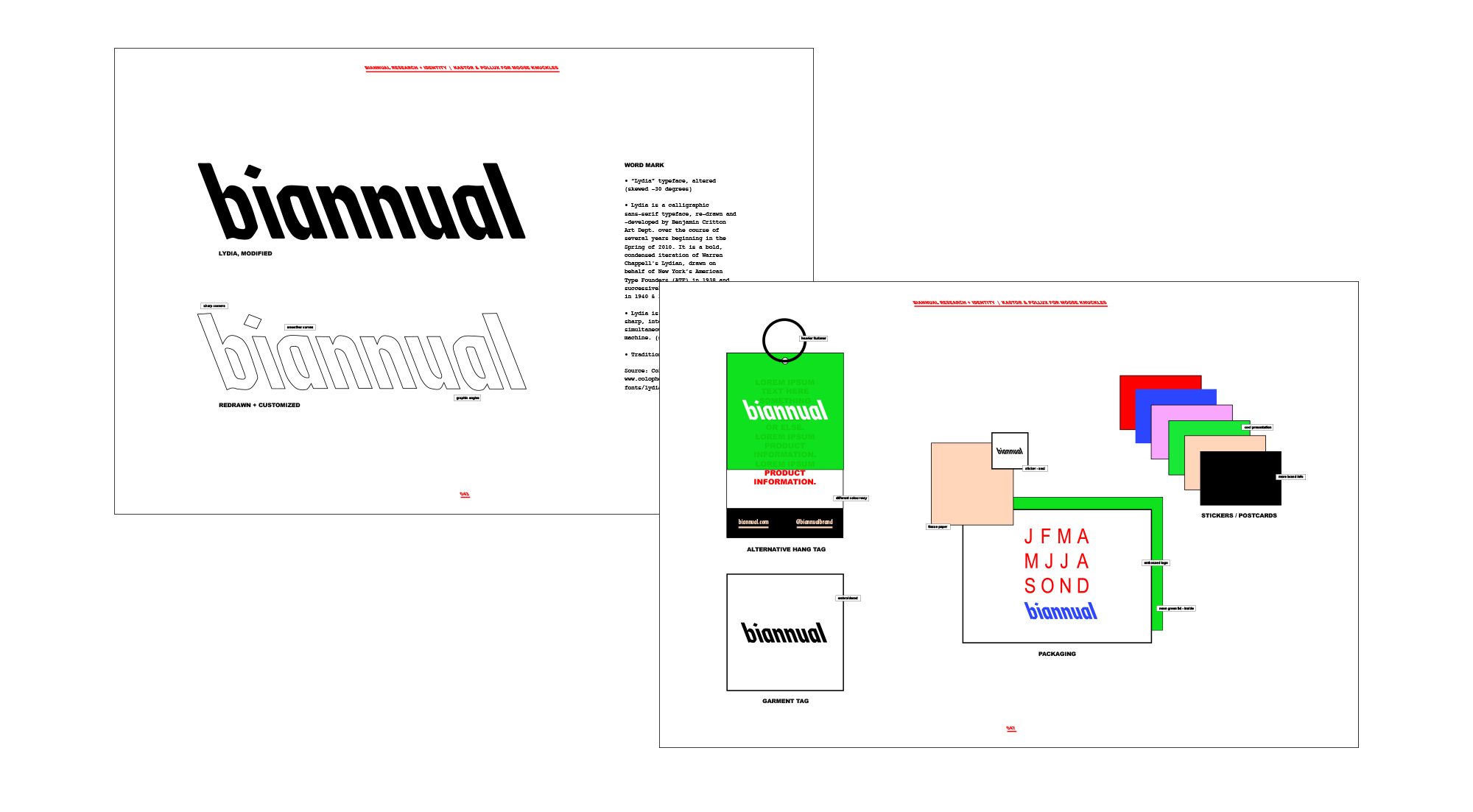 Like it's prefix bi- or two, Biannual is a women's and men's outerwear line driven by dualities.
Featuring reversible, multi-purpose garments, Biannual flirts with different styles to create the unexpected, meaning the brand is versatile in gender, season, and purpose.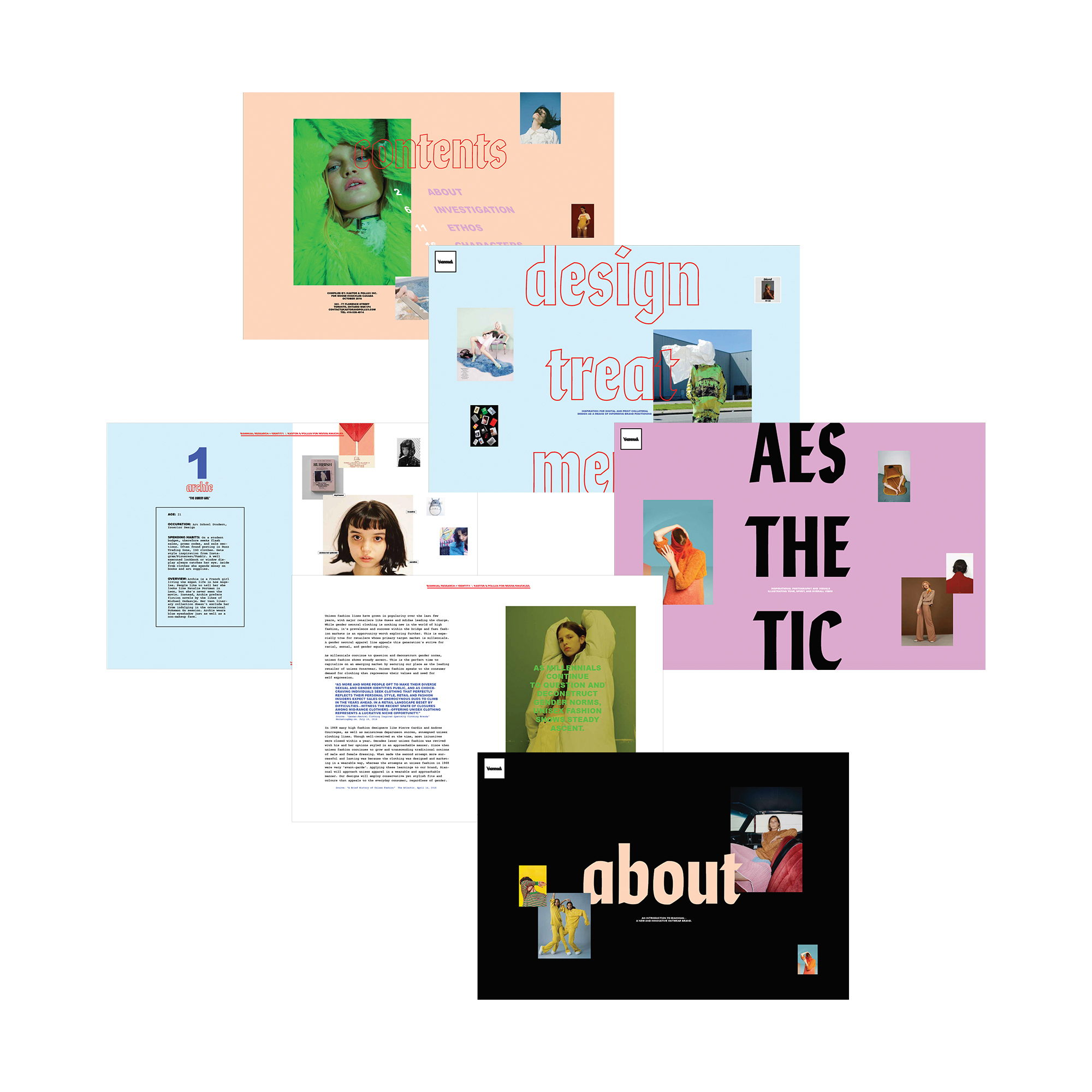 Inspired by a desire for change and newness in an ever-changing consumer landscape, Biannual prioritizes consciousness: it is the perfect blend of freshness & longevity. Created ethically, no products use real fur, down, or leather.

Not just reserved for New Year's resolutions, Biannual changes encourage us to reset. As a brand, we champion self-improvement and enlightenment. For this reason, the representation of a staircase is a key symbol in Biannual's branding.

If you dream of climbing an endless staircase and going nowhere this could be a sign to step back, reevaluate, and reset. The time is now to move forward instead of putting things off, or going backwards. On the other hand, if you dream of climbing a staircase in a positive way this is likely a sign that you are coming into your own, growing your confidence, and overall feeling yourself.

The staircase, then, also represents our personal journey in developing a brand. There's no question that Biannual has helped us take a step back and revaluate what we want for ourselves, what examples we want to set for Creatives, and what standards we want to become the norm within the fashion community.

From this experience, we've learned two things. 1) You can learn anything on the internet and 2) Reading about things on the internet is one thing…actually doing them is a whole other story.

Creative Direction: Dani Roche
Design: Dani Roche
Photography: Dani Reynolds
Biannual is launching for F/W 2017. Led by Dani Roche, Creative Director, Biannual's identity has taken form in Kastor & Pollux's Toronto studio.