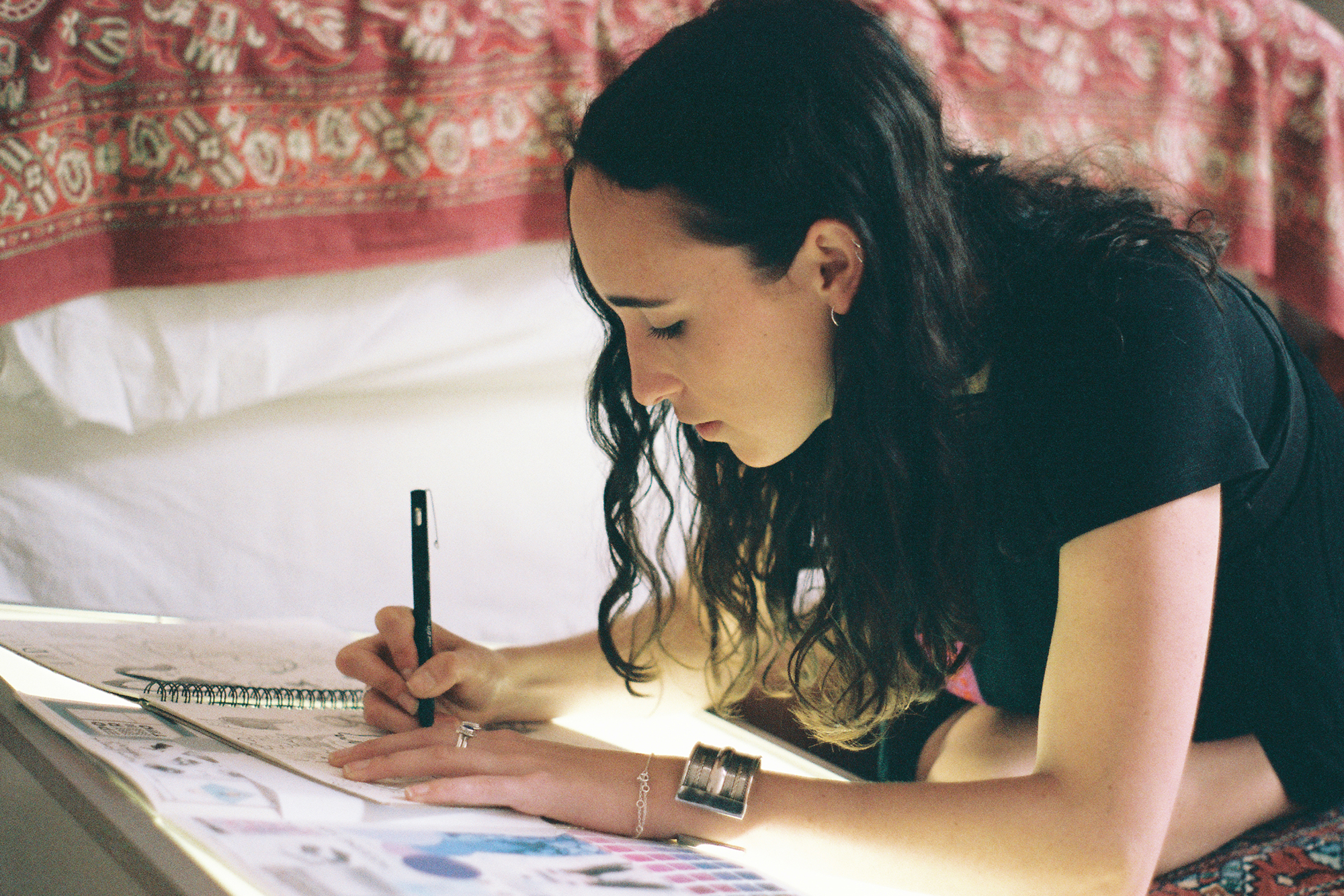 I spoke to 5 students studying creative disciplines about the pressures they're feeling today.
Living in a society obsessed with youth, I've never felt such pressure to succeed before it's too late. I'm bombarded daily with several stories of creatives younger than myself achieving things I've only ever dreamed of. At 23, I have dreams to one day have my own business, but the girl on my laptop screen is 16 and has founded a successful magazine. When good seems no longer good enough, my confidence is what suffers and all of a sudden the idea of giving up seems like the best thing to do.

In times like these filled with self-doubt and a lack of appreciation, it's easy to forget that you're not alone. But the truth is, people like us all around the world are feeling what you and I are feeling now. We're not the only ones worrying that we don't have what it takes or that we might not get any better. It's a special moment when you realize that you're not the only one, it's a moment when suddenly everything feels OK and your dreams feel achievable.

I ask five students studying creative disciplines about the pressures they're feeling today in the hopes that reading this might give you a sense of community and contentment.

Lucy Rose Currie, 21, Graphic Design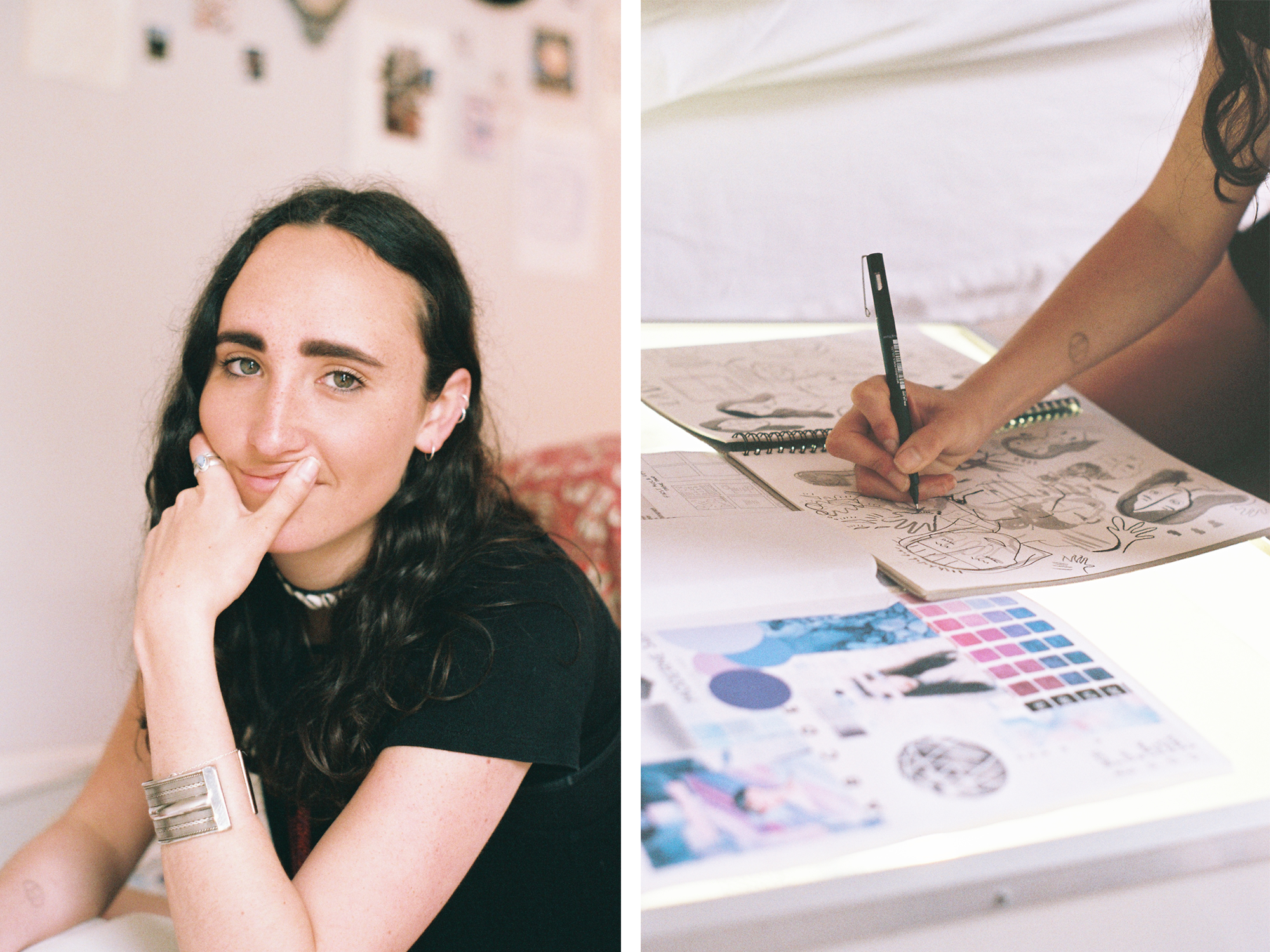 Photos by Sabrina Scott

I think right now the biggest pressure [with school is that] it's coming to an end. I'm nervous about how my final exhibition will work out. There's a massive amount of pressure and it's quite hard to remain positive when you feel like it's your make or break moment. But I know that it's really important to remain content and relaxed when I'm working. If you get anxious and frantic it has the potential to destroy your passion.

I think that lecturers can really crush your confidence at times. After hours and hours of working on ideas and designs, they can get turned away and you have to start from scratch. Although, that has made me tougher.

I've realized that it's completely up to me to develop my skills, step out of my comfort zone and make things happen for myself. Lecturers give you advice but what you do with that advice is what matters. People will also try to change your opinion of what you think looks good, and in that moment it's really hard to trust yourself. I've come to the conclusion that I don't really care what my mark is, I care more about whether I've tried something that has challenged me.

Savannah Scott, 20, Fashion Design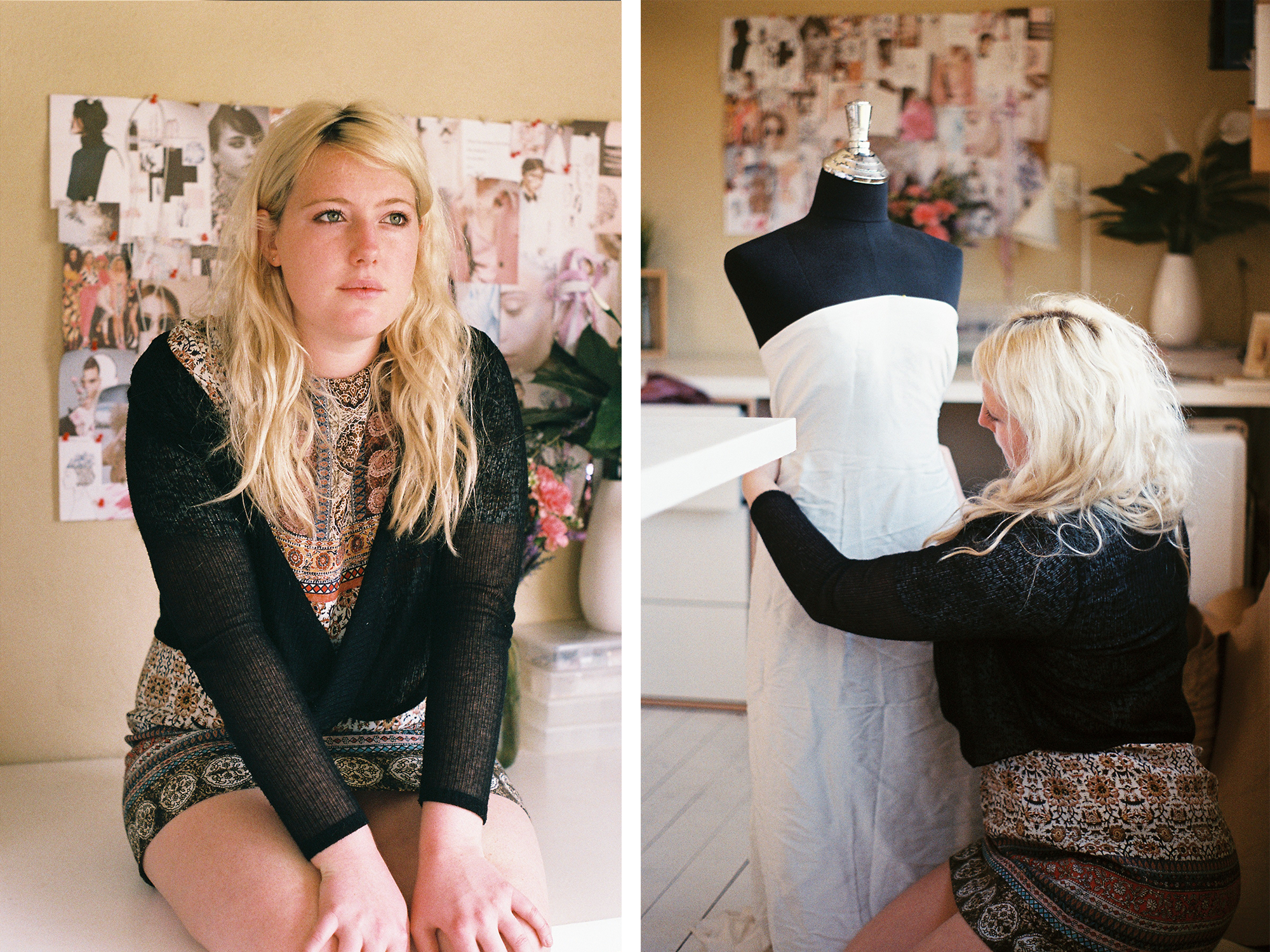 Somehow, I feel like I'm always dealing with the pressure of deadlines. I'm having to design and create a ballgown in one week for my current project. I tend to work at my own pace until the very end and then it's all just a massive rush to finish. It's very easy to panic and freak out but that gets you nowhere. I've started this new coping mechanism where I only focus on myself and don't look at how far along other people are. I block everyone else out and remind myself at least once a day that anything is possible as long as I believe in myself. It sounds cheesy but if I've learnt anything about studying fashion it's that you've got to be your own biggest fan.
Fashion is very subjective and you have to believe in your design and your own ability, because no one will do that for you.
I'm lucky that I still live at home and have supportive parents, although I do struggle with self-esteem. I feel like I'm yet to prove my worth in the real world and there's no guarantee I'll be good enough. It's also really hard to be creative on demand when you've got a project you're not particularly interested in. [Studying fashion is] really really hard. There's a lot of work and so many things can go wrong, and then the work becomes so much more time consuming. On the other hand, once you start studying you start realizing what you love and what you're passionate about, and everything changes.

Terence David Masamuna, 21, Film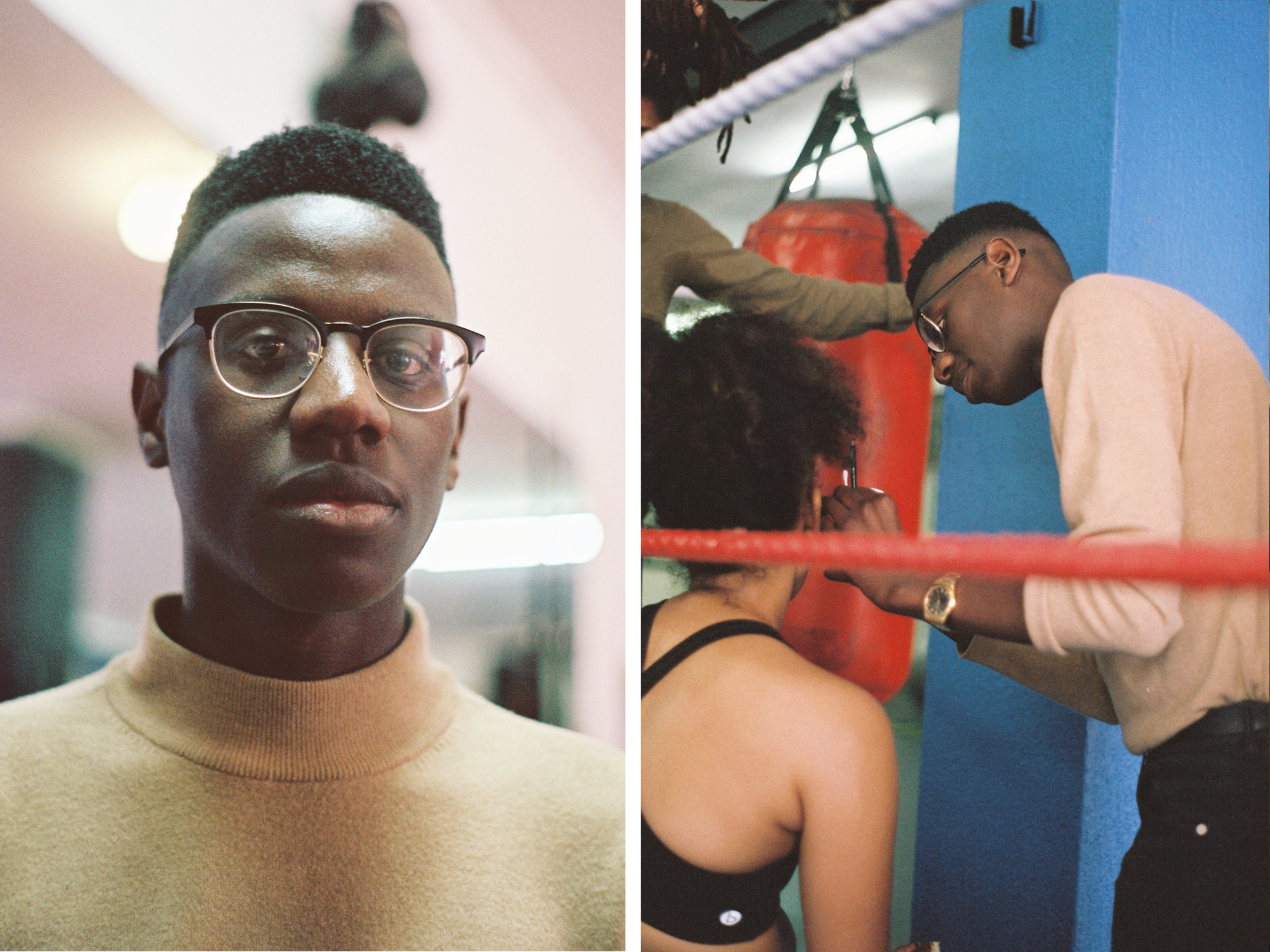 Creativity is such a personal thing and it's never just one thing. But if I had to try and define it, I would describe it as a way of self expression. It's a way for me to put a lot of my own thoughts, experiences and feelings into something I feel passionate about. At the end of the day we all want to feel connected to something.
Creativity has a lot to with sharing and creating spaces and opportunities that will inspire others.
We have such a progressive creative scene in South Africa. We live in a country that is so rich in culture and history. Democratically speaking we are only 22 years down the line and our creative scene is yet to even reach it's full potential. We still have so many stories to show and tell.

One of the hardest things about being a student is being broke. A lot of the things I work on have next to no budget, it's hard but it also helps me stay innovative. It allows me to think of other creative ways to substitute for the things I can't pay for. In contrast, having a community that you can relate to is one of the best things about being a student.

When you're surrounded by people who have so many of the same interests it's just easier to open up. You can be vulnerable in the most positive way.

I worry about my failure and personal disappointment. Not being able to achieve the goals I have set for myself scares me. The state of the world. My family who originate from a country that has had it's fair share of civil unrest. Love is another thing I worry about. I'm still quite young but who wouldn't want to be in love? But my biggest worry is definitely the simplest – fear of the unknown.

Demi Bucklow, 21, Fine Art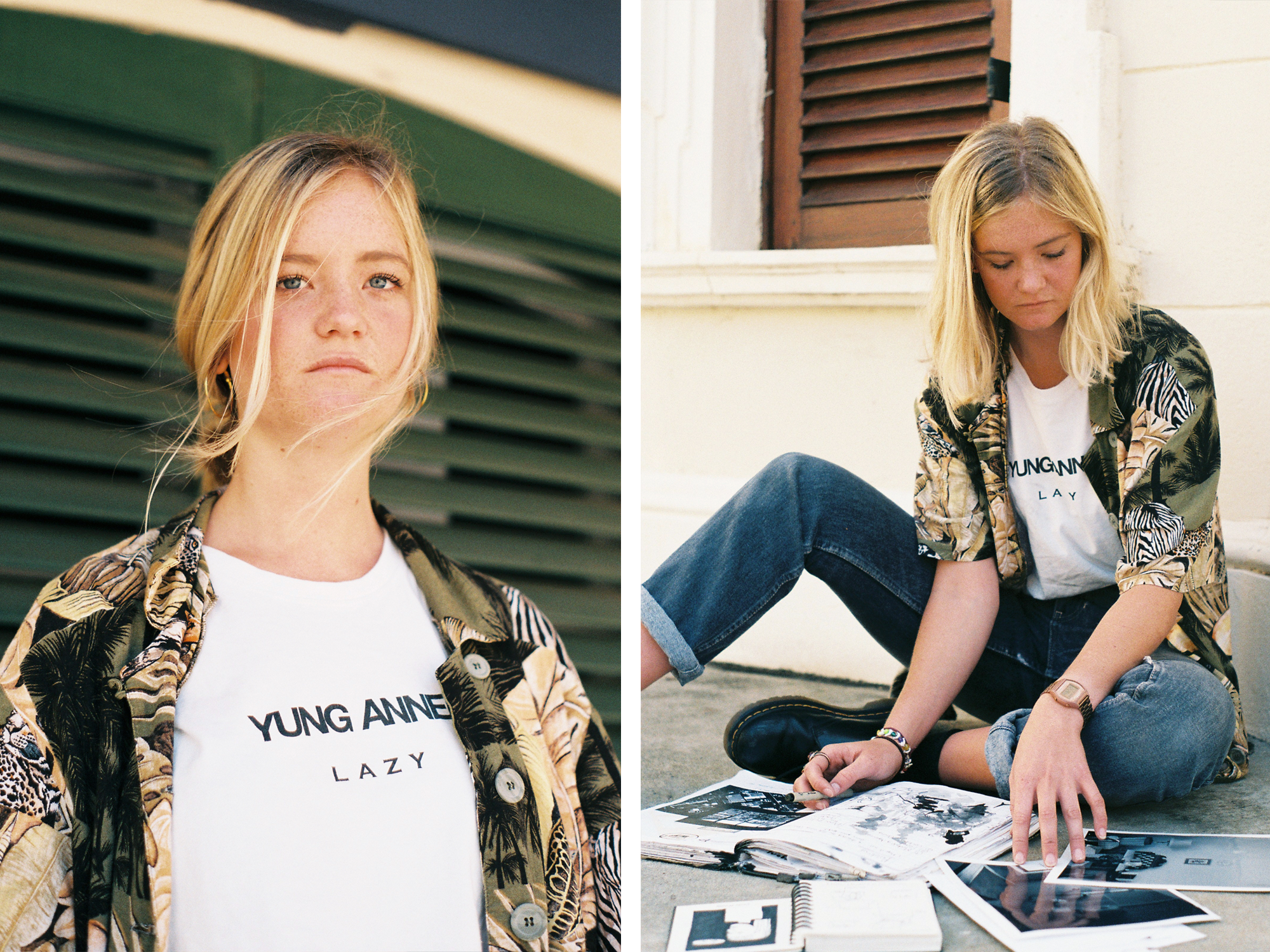 At Michaelis there is always something to do, something to research, something to plan and not a minute goes by when you are not trying to improve a concept, working on a two-thousand word essay or stressing about a critique. How I deal with it? Studying something that is in your blood and represents a huge part of who you are is a feeling that you just need to remind yourself of everyday. When I took my gap year all I wanted to do was study art, and I remember having sleepless nights regretting my gap year when I knew I was so sure of what I wanted to do. I think back to that year every time I am struggling or anxious about losing my passion, and it all suddenly becomes worth the struggle.
My number one issue with being a student is transport. I catch the train everyday and it's cheap, but so dangerous in Cape Town. The ride is about an hour and fifteen minutes from home. I'm always debating when and how I will afford to move out and what part-time job I could manage with my busy schedule.
There is an extreme pressure to succeed. One hundred and ten percent. I'm surrounded by incredibly talented people. However I don't doubt my abilities, even though I do struggle academically.

In tutorials and debates I'm always frightened that I will say the wrong thing, or something irrelevant or something just plain incorrect. Struggling to put my thoughts into words leads to anxiety and a personal lack of confidence. I worry that this will affect me in the future, but I also know that I'm young and still finding myself as an artist. My confidence will grow with experience.
Being in school has taught me that you will never be ready for anything. You will never have enough money. You will always want a holiday and you will always want to quit. But you will also come to know that even though you are unstable, alone, just a number, broke and ready to admit defeat, that these things will make you face and accept the worst aspects of your life, and that's when you really begin to find yourself.

I'd like to travel because I've never left Southern Africa. I'd like to go somewhere where the sea is clear and travel only by foot, and fill fifty books with sketches and ideas.
Athena Strates, 19, Interior Design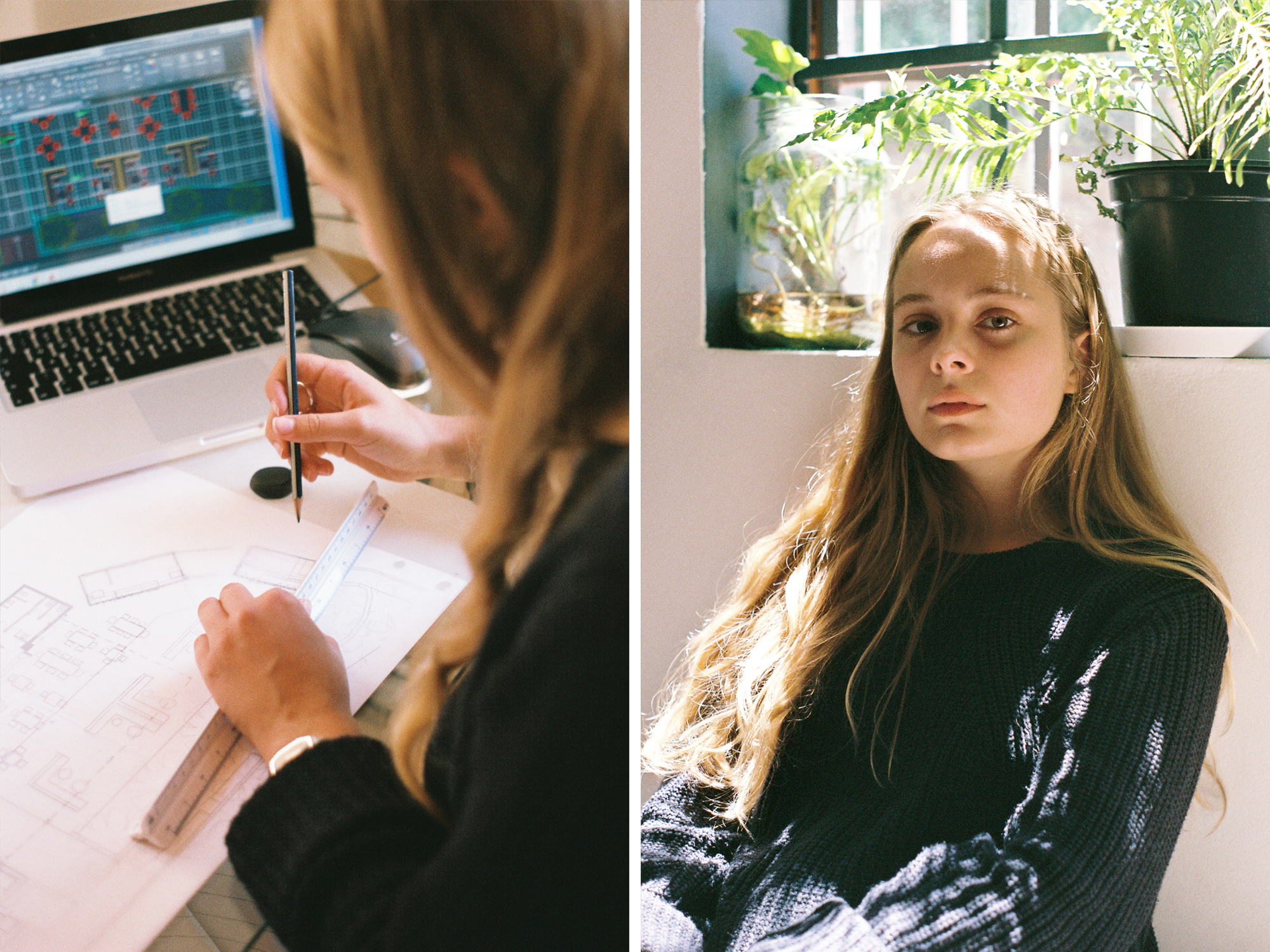 I always wanted to and still want to become an actress, it's my big passion, but I don't believe in studying it full time. Architectural technology and interior design are both things that I love and feel strongly about, however I'm doing it in case of the event where my acting career doesn't work out and I need something to fall back on.
The ability to explore your horizons and to make mistakes while you still can is one of the greatest things about being a student.

It's hard when you have a vision, but your skills can't give you the end product that you want. So at the moment I wouldn't say I'm very satisfied or comfortable with my work. There's definitely room for improvement. With the end of school, I always hope that I won't forget anything. That I have enough time for something. I worry about my finances or that I'm making the right decisions and not wasting my time.
Sabrina Scott is a graphic designer and photographer based in Cape Town, South Africa. She shoots on 35mm film, using cameras passed down from her dad. Follow her on Instagram or check out her website to see more of her work!