Shopify: Top 5 Gifts for the Last Minute Shopper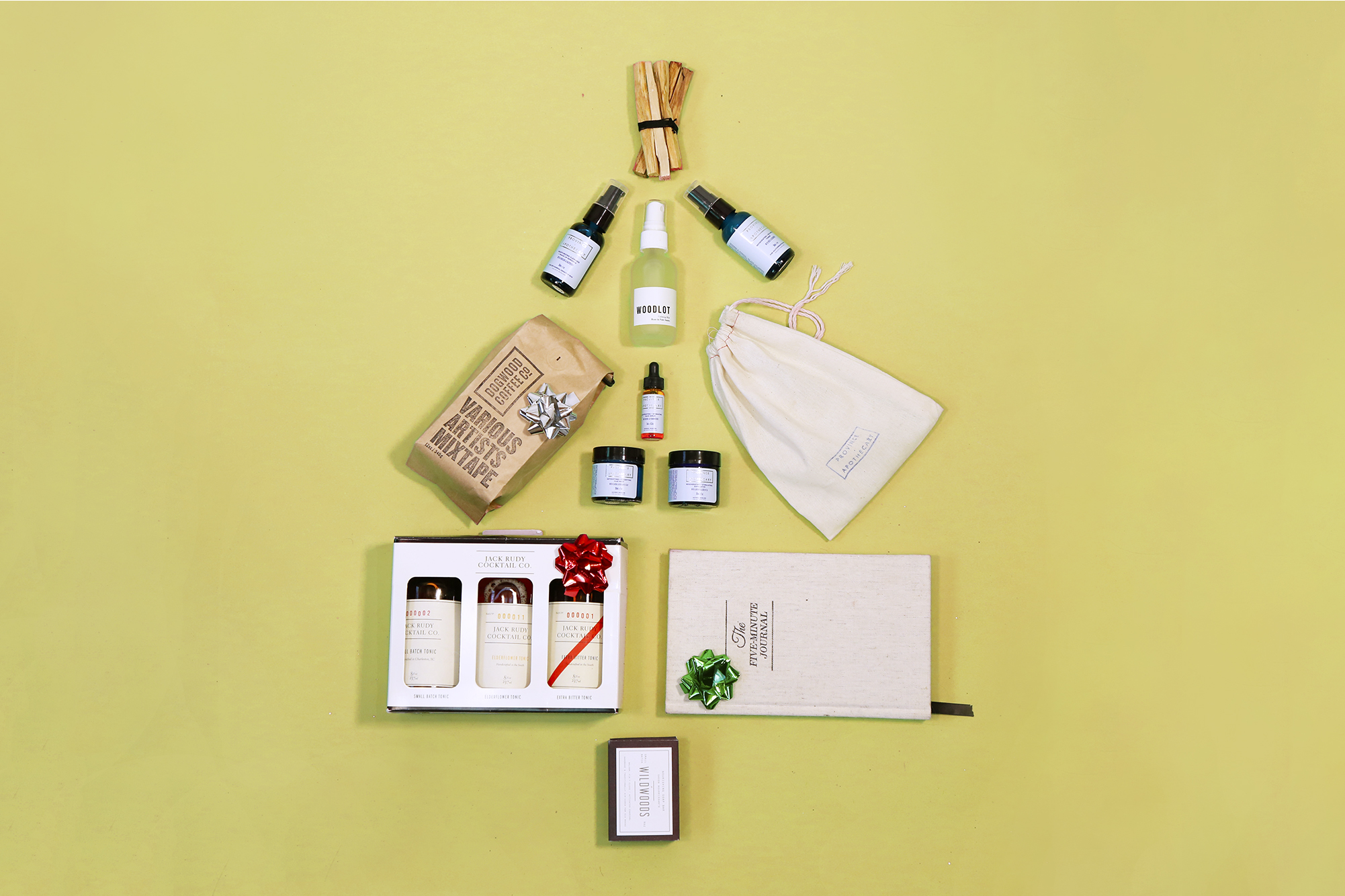 Did the season sneak up on you once again? Here are some last minute gifts idea!
Would it be a faux pas to admit that I haven't bought a single gift yet?
I actually had a dream I showed up at my family's Christmas with no gifts for anyone, not even my nephew. I was the Grinch. Although I'm into the green hair, I want to show my family and friends that I do indeed think about them, especially around the holidays.

The older I get the less I care about the quantity of gifts, and more about the quality. I am very conscious of what I buy, and where I buy it from; the best thing about holiday shopping is being able to support local businesses.

Shopify has revolutionized the ability for locals to start a business and have made it easy to shop them – right from your bed. Their Holiday Gift Shop has all the best gifts in one place to choose from. This curated one-stop shop has gifts perfect for everyone, from my niece to my nana. And best of all, they're all Canadian! To spread the holiday cheer, and to help out my fellow last minute shopper, I've compiled a list of my top five favourite gift picks!


1. Intelligent Change – 5 Minute Journal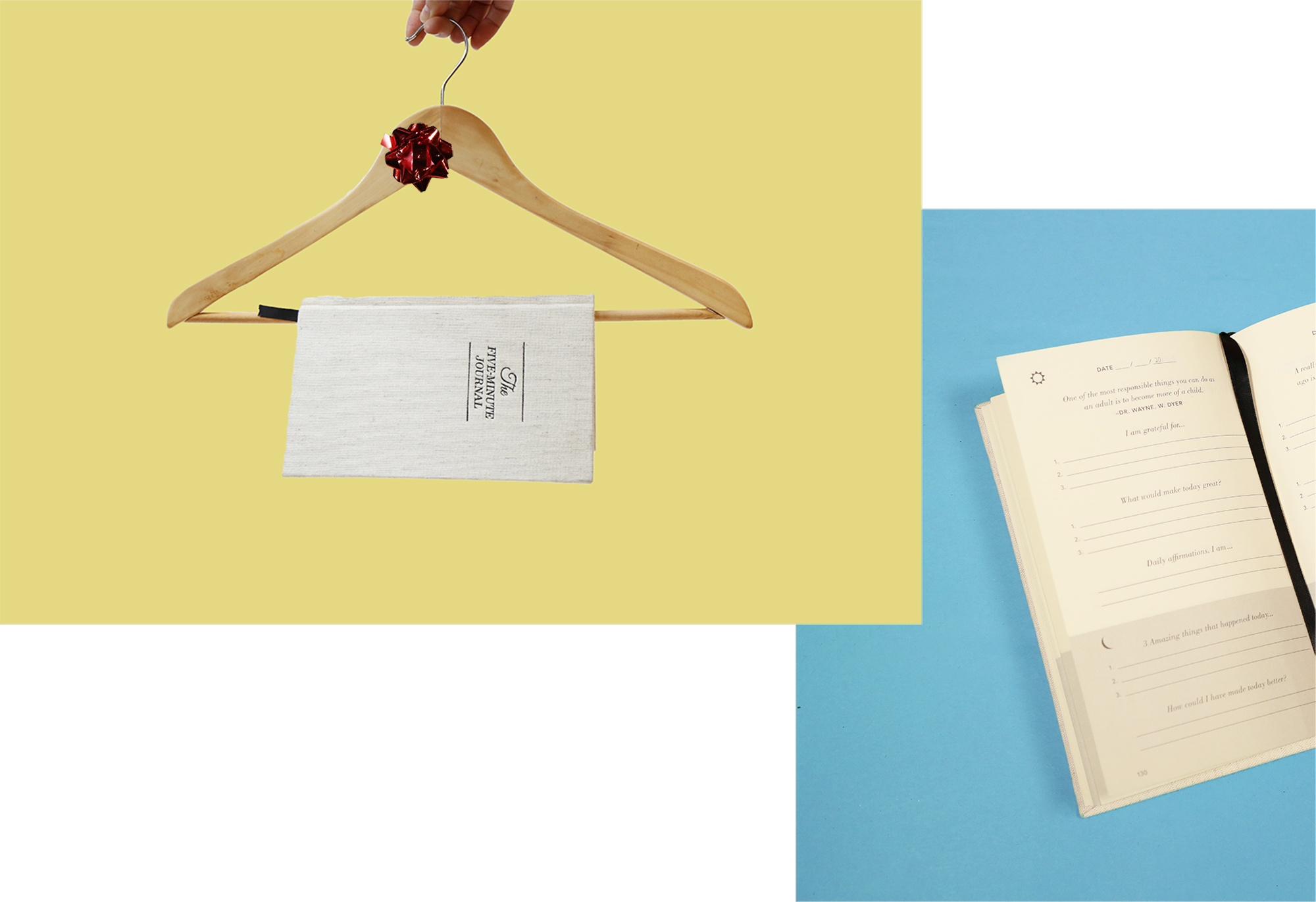 "We are what we repeatedly do. Excellence, then, is not an act, but a habit"
– Aristotle

I pulled this quote from the journal because I felt *inspired*. A new year, a new you right? Don't scoff at the magic of journaling. This journal combines several principles that will help guide you to your new life through routine, like getting dressed in the morning (lol seriously). You'd be surprised what reflecting on your day, and most importantly, what you are grateful for, could do for your mental health.
2. Woodlot – Palo Santo Package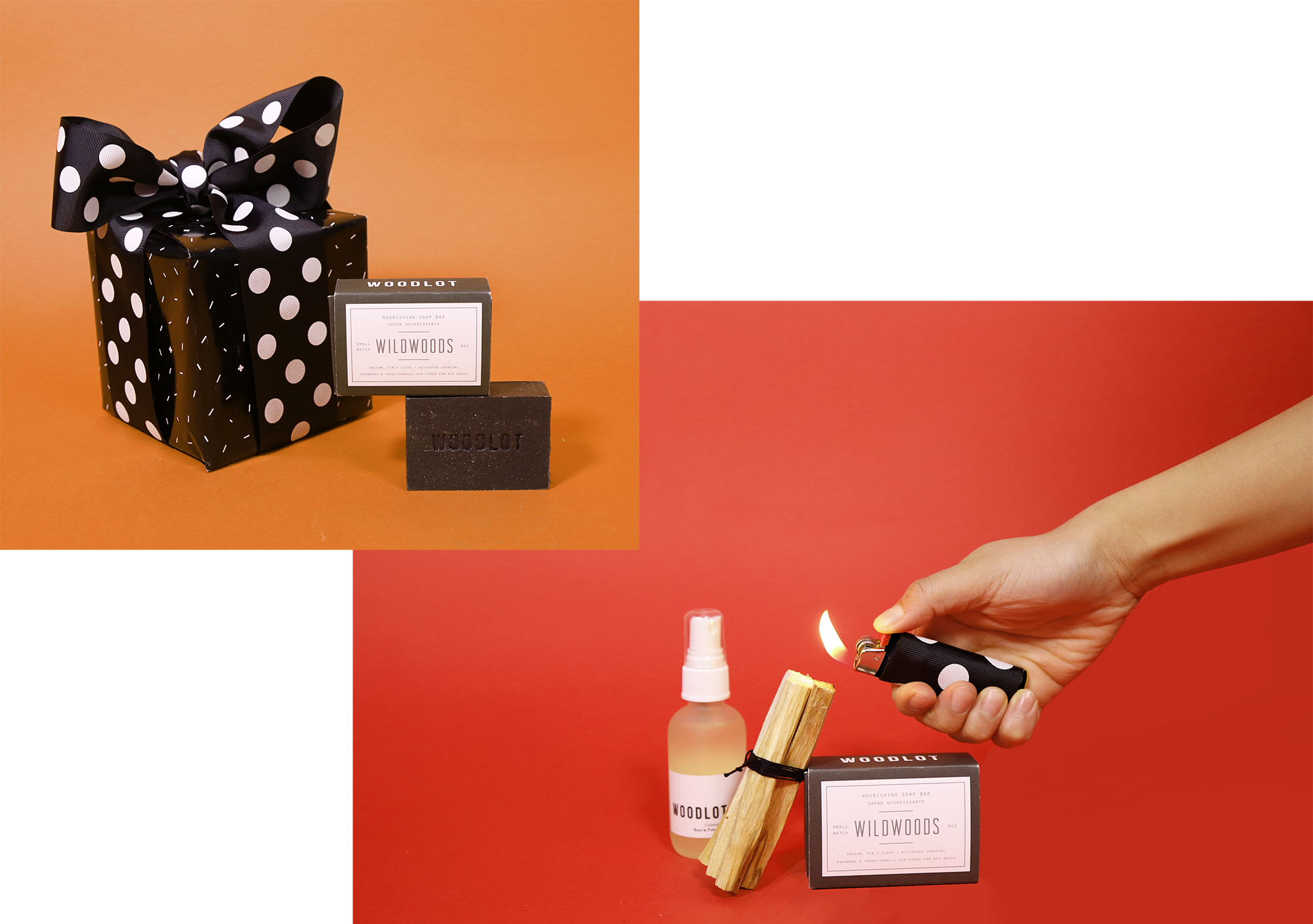 Perfect for that person you know that's constantly stressed. This trio of: Rose Calming Mist, Wildwoods Charcoal Bar and Palo Santo Incense sticks are exactly was they suggest — calming. TBH, I kept this for myself. The Palo Santo incense stick is the sister to sage, also known as "Holy Wood", and smells incredible. I can not stop lighting it!!! My room and mind are very cleansed.
3. Dogwood Coffee – Mix tape Blend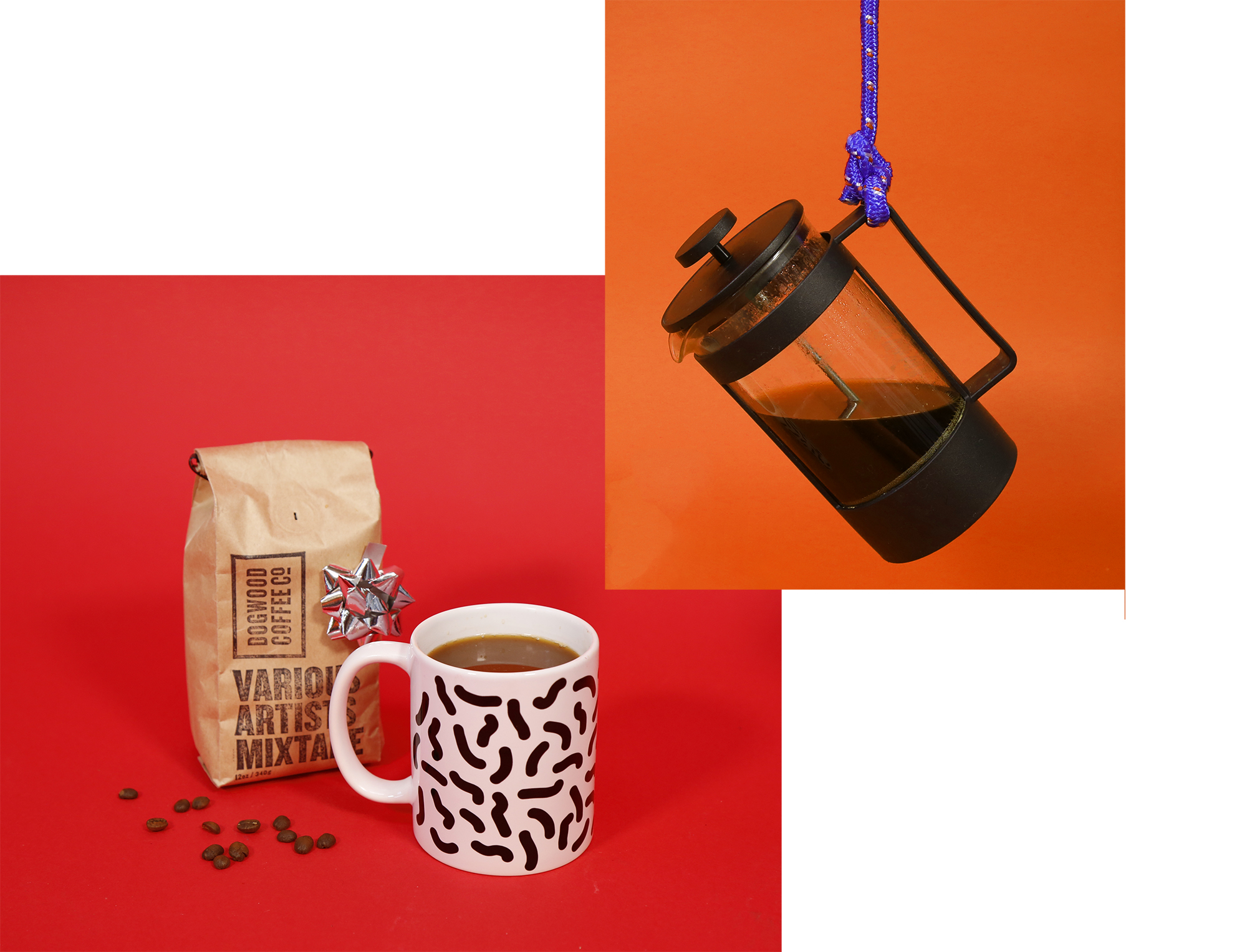 Okay so who doesn't love coffee??? I swore to give up corporate coffee in favour of independent only so I can feel better about my excessive consumption. I'm helping the locals! Roasted to order, Dogwood Coffee will please any coffee enthusiast.
4.Cocktail Emporium – Jack Rudy Tonic Trio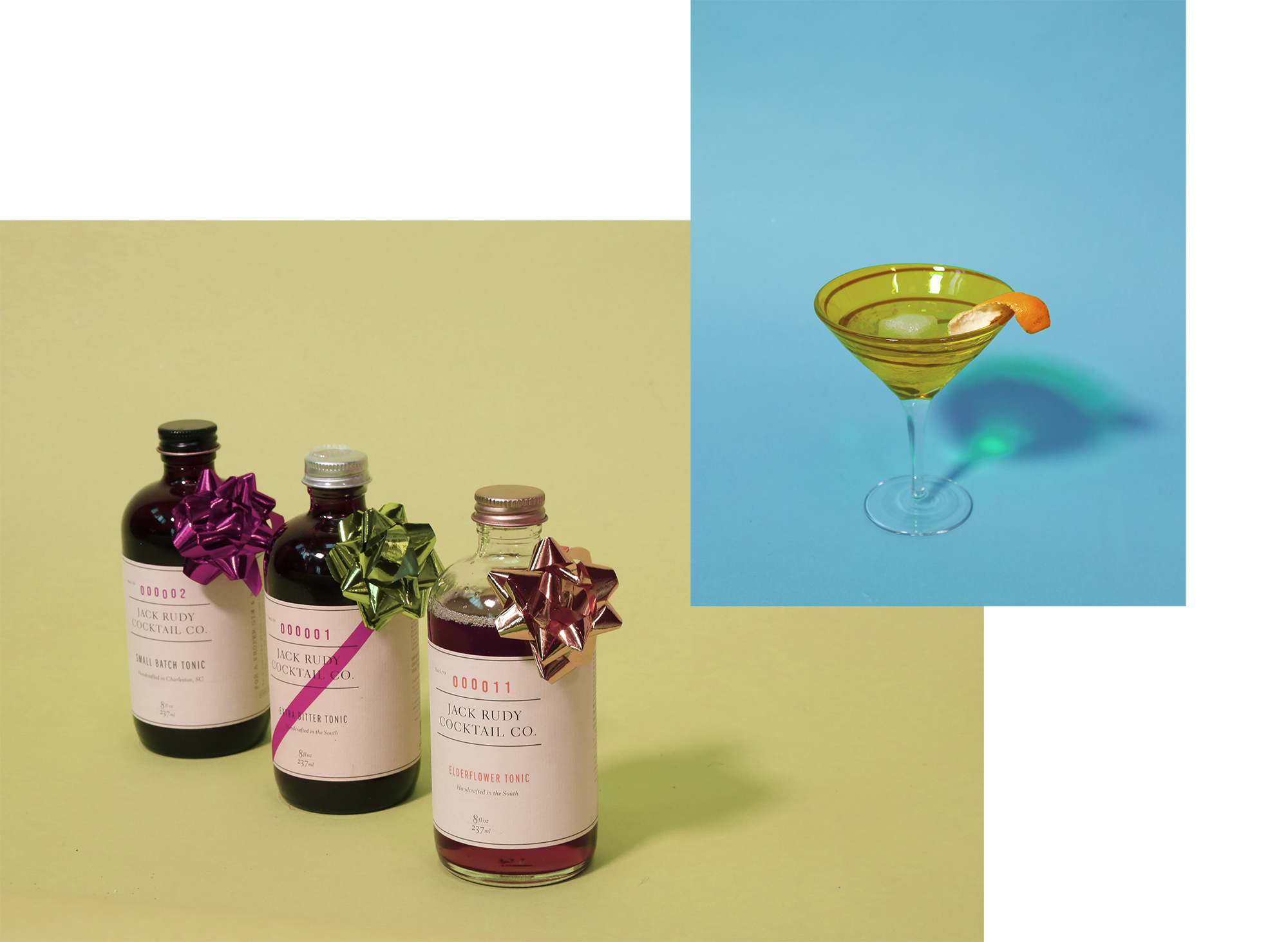 So idk much about making cocktails but I know some lovers of gin & tonic and thought I'd help expand their palette. This Tonic Trio combtains Small Batch Tonic, Elderflower Tonic, and Extra Bitter Tonic – really covering all bases here.


5. Province Apothecary – Complete daily essentials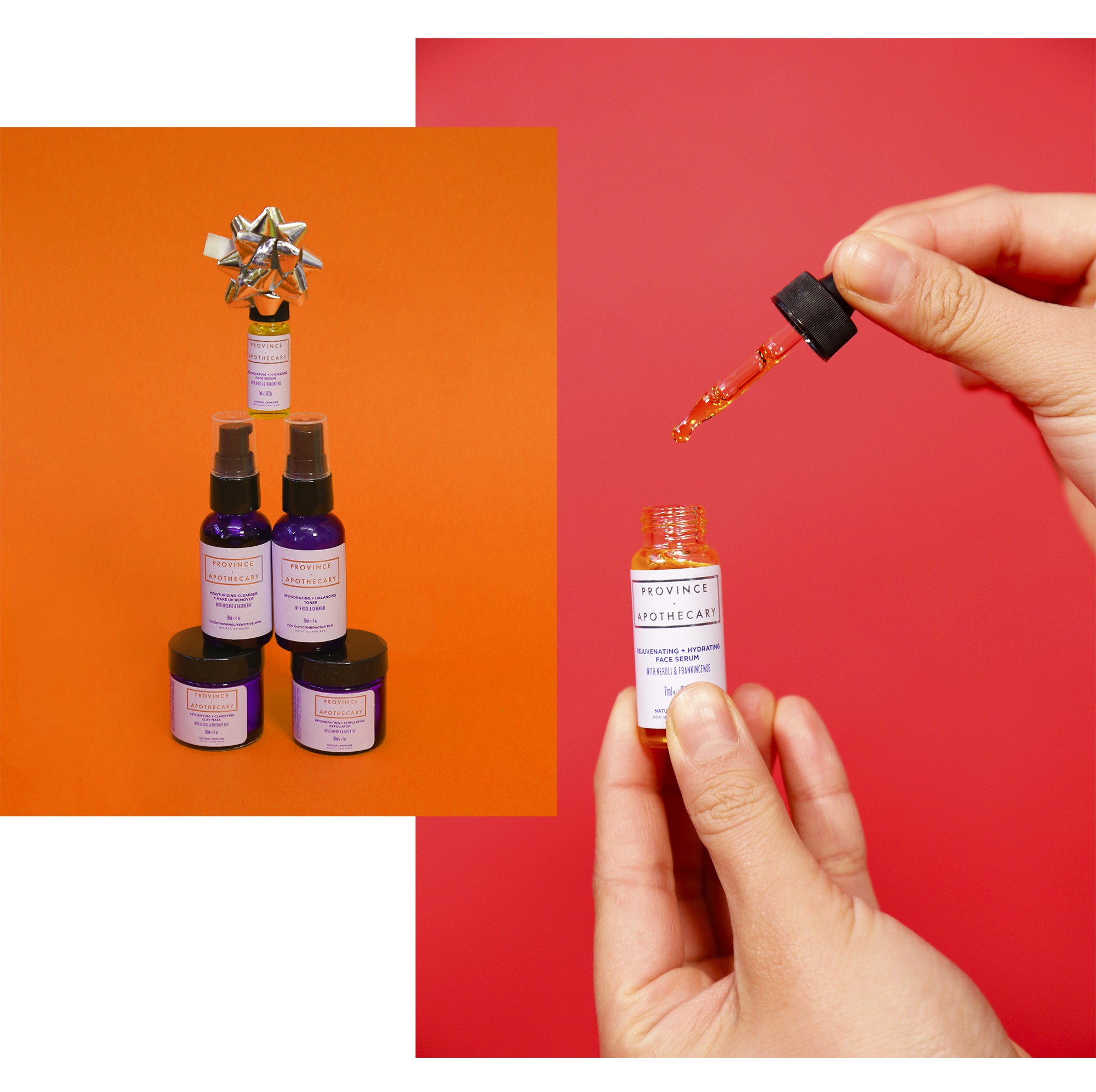 Give the gift of radiant skin! This pack has everything you need: A cleansing make-up remover, balancing toner, regenerating exfoliator, detoxifying mask AND a face hydrating serum. I was given a Province Apothecary face mask for my birthday, so I know whoever I give this to will love me.


Show your support for up-and-coming online businesses by buying a unique gift from local vendors this season (and every season)! See more at shopify.ca/holidays