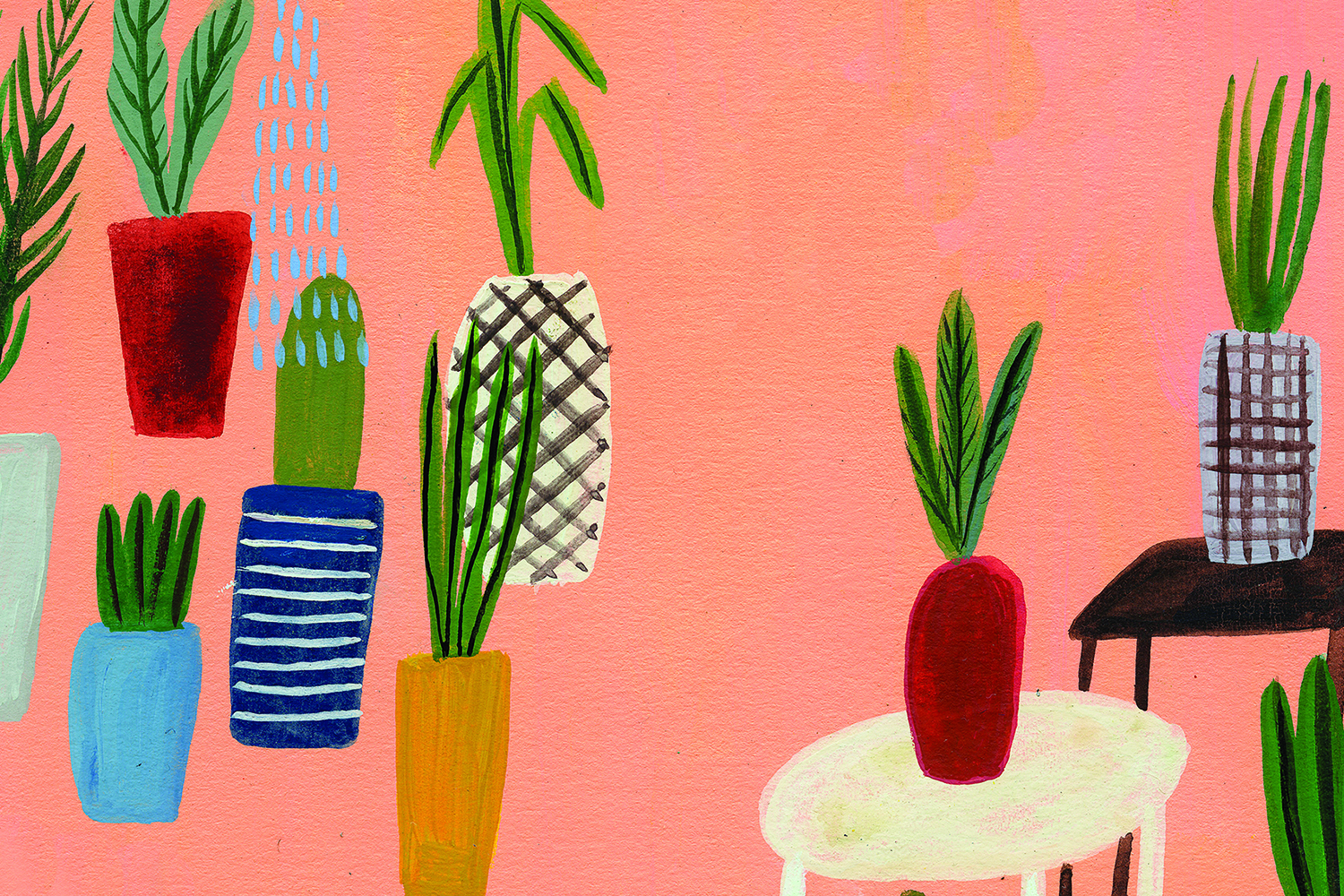 Don't be fooled, plants are pets too. They know tricks like sit, stay, and sometimes, play dead.
I almost forget that I have a pet dog at home.
I know that sounds terrible, but don't worry folks, I promise that it's not animal abuse. Lately, I just haven't had much time to give my bichon, Happy, all the love and affection that he pleads for with those beady, puppy dog eyes. I am pretty sure that all you busy people with pets understand where I am coming from. For those out there who are eager to get a pet, but are worried that you will have the similar time constraints like myself, I've got the solution for you, PLANTS.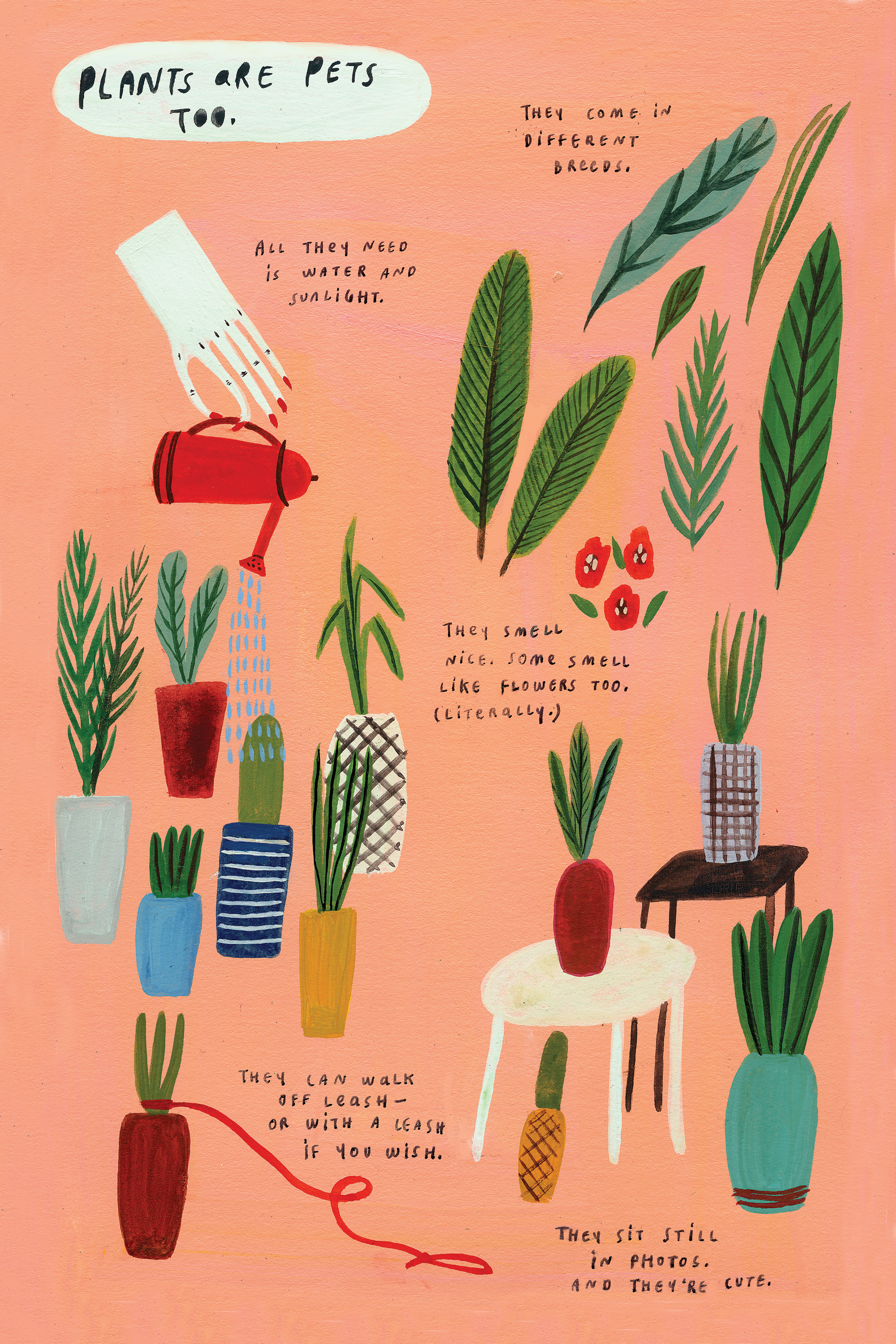 Plants are pets too! In fact, they're the new fashionable trendy pet. There are copious amount of breeds to choose from, varying in different shapes, sizes, and colours. In comparison to your average "normal" pet, plants are super low maintenance and only require sunlight and water, and of course your love. You can even snuggle with them if you'd like, prickly cacti need love too! Plants are naturally born to behave; they know tricks like sit, stay, and sometimes, play dead. Of course, these are super handy when trying to take those cute selfies with them. Unlike regular pets that require those tedious baths, plants ALWAYS smell nice (in some cases, they smell like flowers – literally). For those who are thinking about getting a new pet, I encourage you to get a plant. But of course, cats and dogs are cute too.
Zet Gold is an artist and storyteller based in Las Vegas, Nevada. Her favourite animals are circus animal crackers. Follow her on Instagram to see her work!