Runnin' Through New York with My Woes (And My Bust Statue)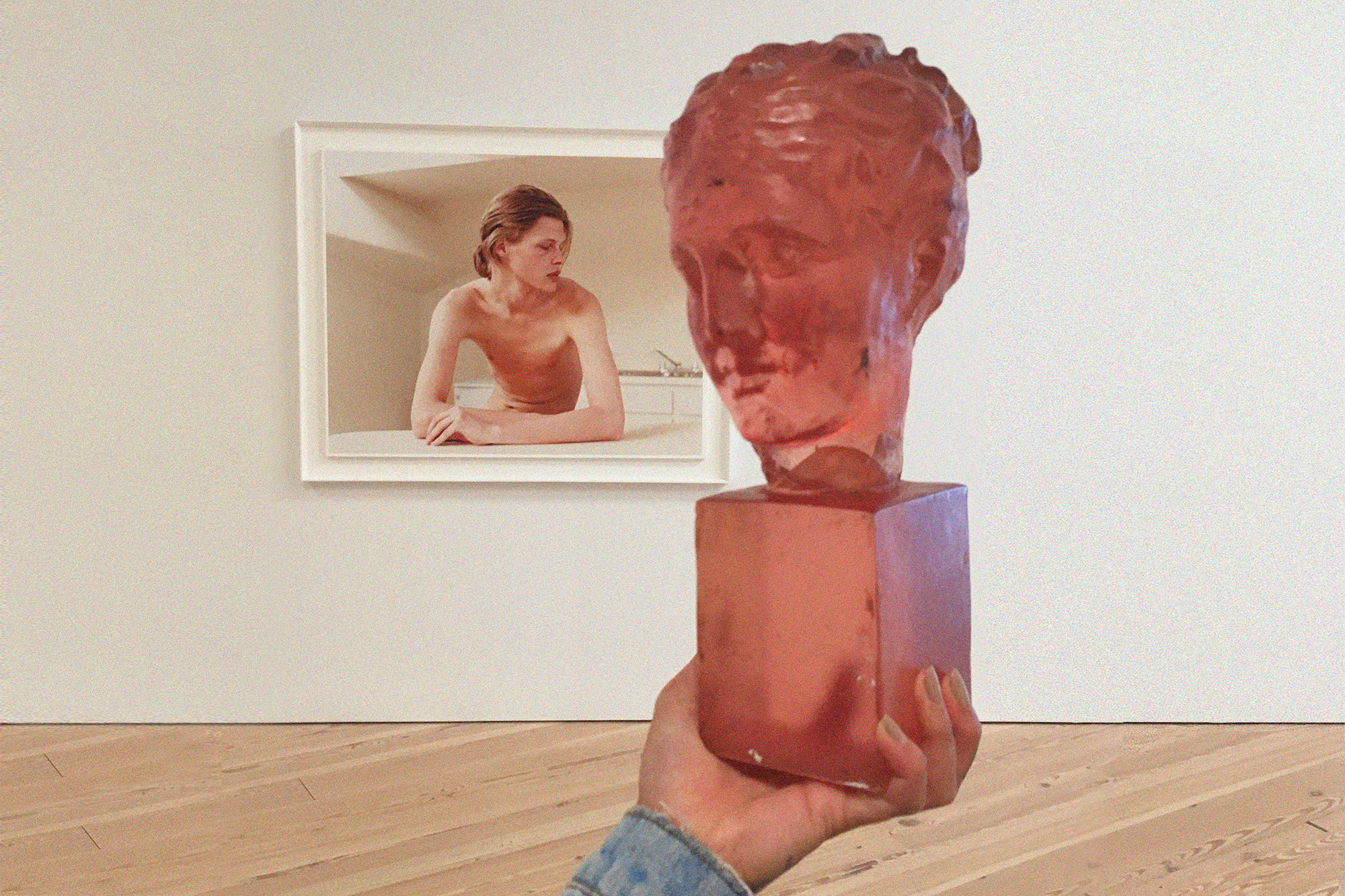 On a quest for inspiration in New York City with Expedia.ca, I came across My Favourite Head, who never left my side in all my travels.
Whenever I feel tired and uninspired, I drop everything and run to another city. It's my go-to coping mechanism post-existential crisis. New York is always first on my list; the people, places, and things to see are endlessly (and exhaustingly) full of energy. By the end of a short stay, I may be even more tired, but I'm definitely not uninspired.
This time around, I booked my flight and accommodation for 6 days through Expedia.ca, making sure to pick the quirkiest hotel in Brooklyn. I ended up at The Box House and its sister property Henry Norman (both in Greenpoint), complete with contemporary art, antique furnishings, and shuttle service in a 1970's checkered cab. Suffice to say, their 5-star ratings are no joke.
Upon arrival, I took a gander at the aforementioned art and immediately took a liking to a translucent bust sculpture of Hygieia (the Greek Goddess of Health) perhaps because it reminded me of a watermelon flavoured Jolly Rancher. I loved it. I couldn't stop looking at it. It was My Favourite Head. I did what anyone with an addictive personality would do, and begged the hotel manager to let me borrow it for the duration of my trip, so I could see all the wonderful things the Big Apple had to offer accompanied by a beautiful resin friend. She said yes.
I spent the entirety of my trip clutching My Favourite Head, urging anyone who'd oblige to take our picture at every museum, cafe, restaurant, bar, and boutique we found ourselves in. Although I'm back in my cozy Toronto apartment and My Favourite Head on its shelf in The Box House, we now have an entire album to flip through when we're old and grey. Here are the best of our memories, coupled with my top spots to visit in New York City.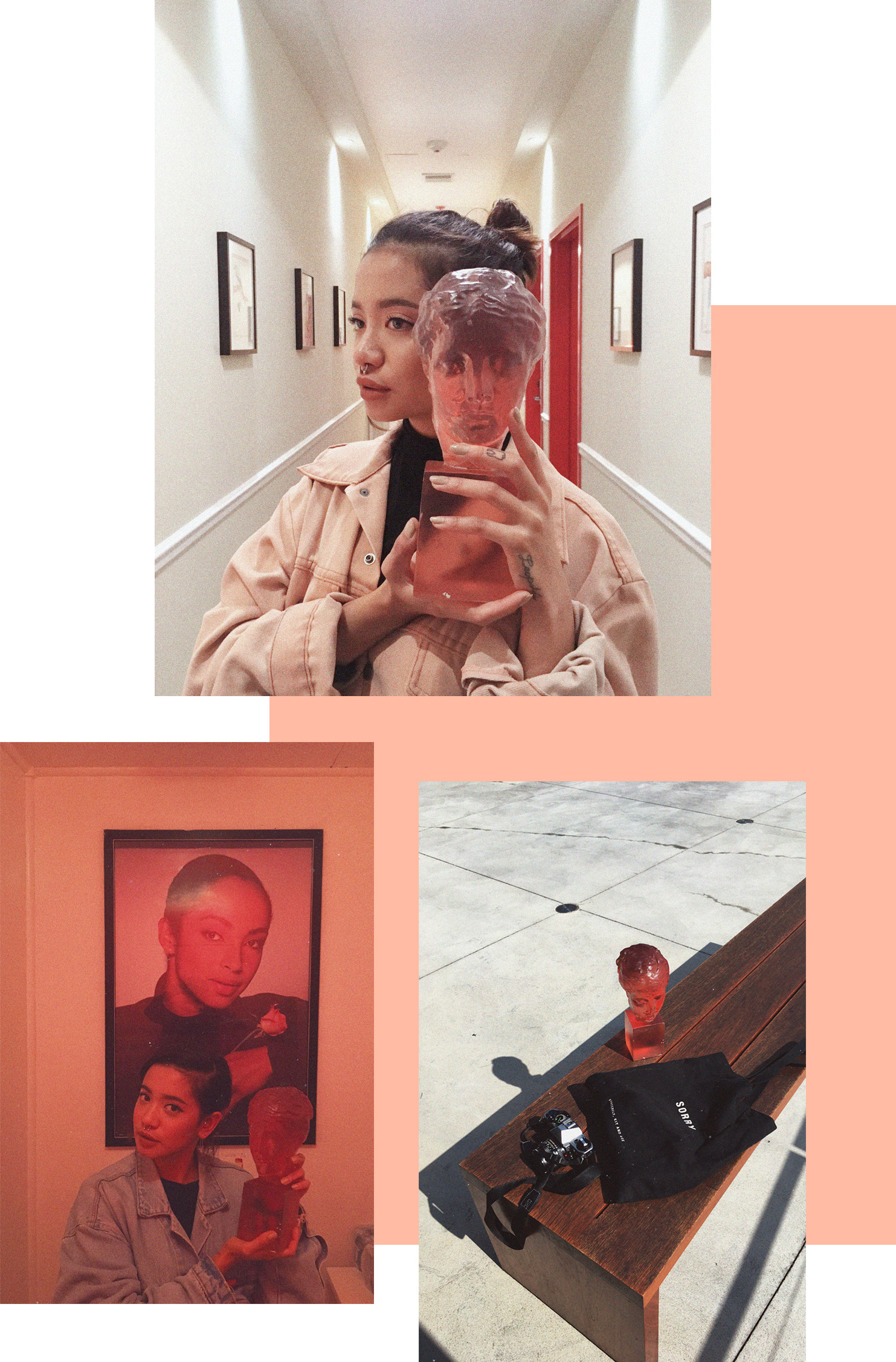 (Clockwise from top left) The Box House, a hip hotel in a hip part of town; a rooftop in Williamsburg; Kinfolk 90, a cafe by day/bar by night that I've spent a huge chunk of my life in.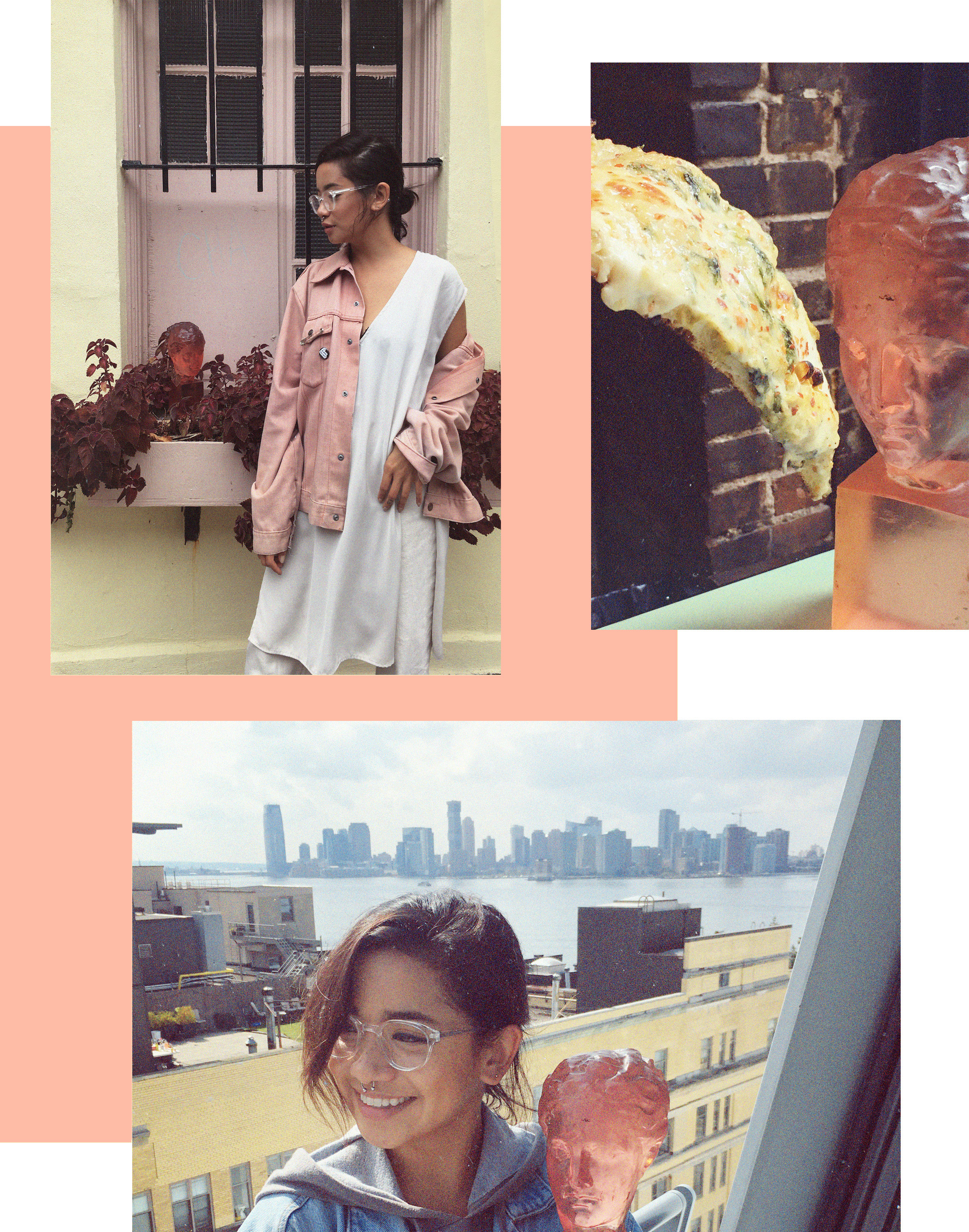 (Clockwise from top left) New York University campus, where I shot a fashion film with Tia Elisabeth & Jessica Wu; Artichoke Basille's Pizza, my go-to cheap eat; the New Jersey skyline.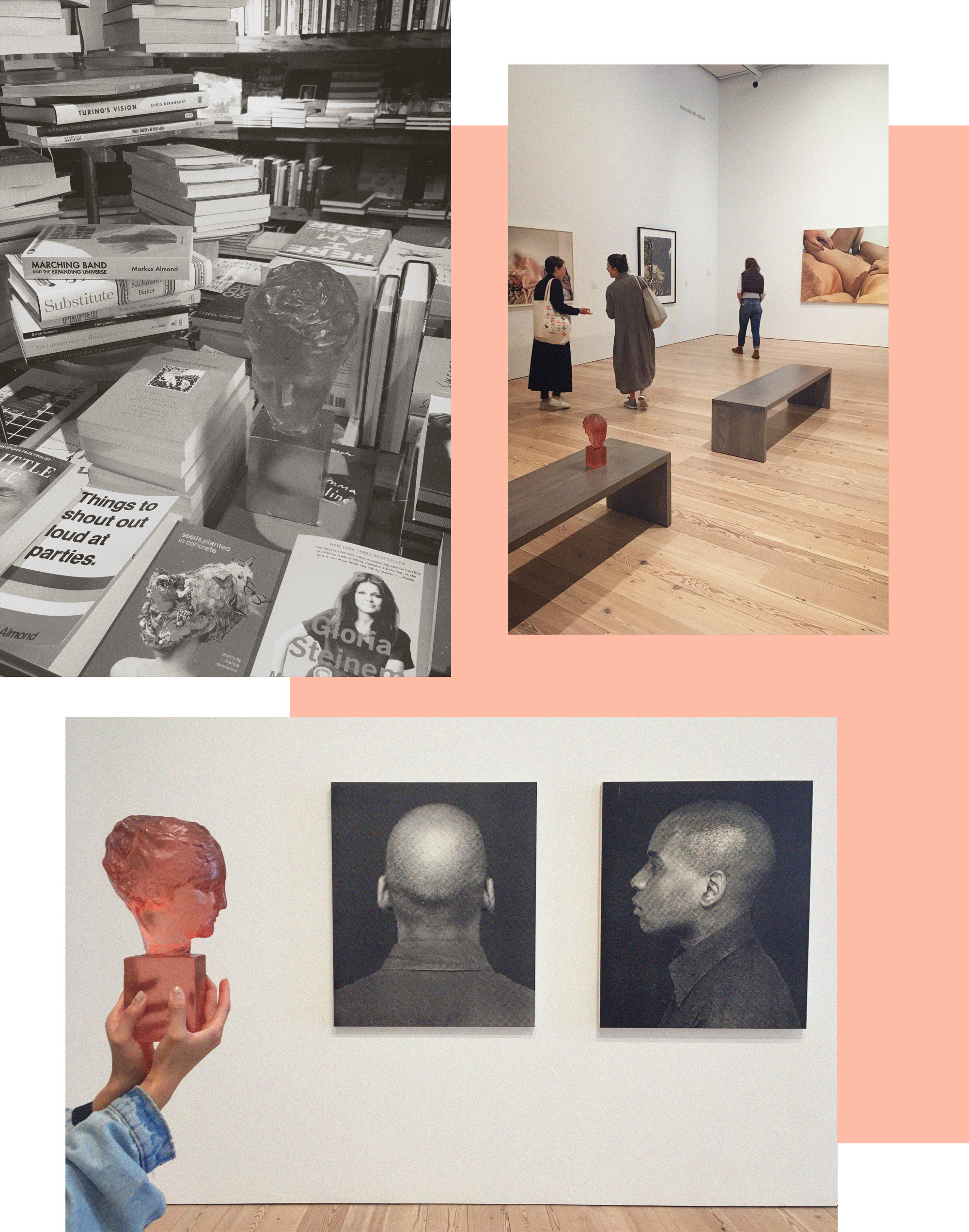 (Clockwise from top left) Spoonbill & Sugartown Books, an indie bookstore with the best new and used reads on art, design, and architecture; The Whitney Museum of American Art.