10 Things You Should Do In Berlin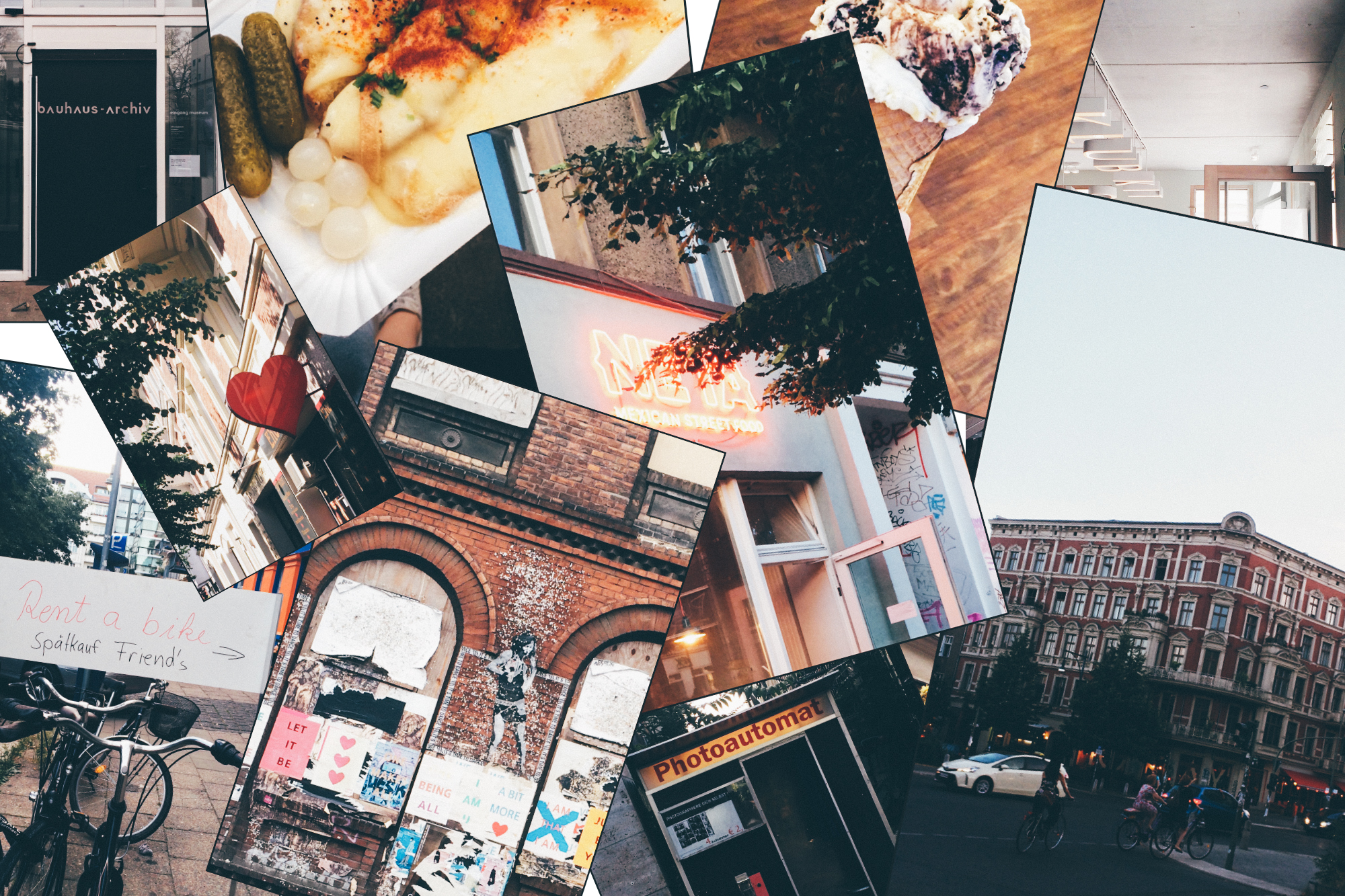 Here's what to do (aka what to eat) while you're in Berlin, or at least what to day-dream about in the meantime.
Berlin is the greatest. I was living in a small town in Germany for the last five-months, while completing a semester studying abroad at the historical Bauhaus University in Weimar. Berlin is about three hours away from Weimar by bus, and I made time to visit twice during my semester in Germany – once in March with my Canadian exchange BFF Lauren, and a second solo-visit before flying back to Toronto.

I spent the bulk of my trip under a cloud of separation anxiety, mixed feelings about leaving Europe, and literal heat exhaustion. Despite these factors, Berlin wasn't ruined for me. Berlin is still lit. Hell, I want to live in Berlin (I just have to find a German cutie to marry me for the green-card lol jk, sorta).Here's what you should do, and what I will do when I inevitably return to Berlin/emigrate from Canada to live there permanently: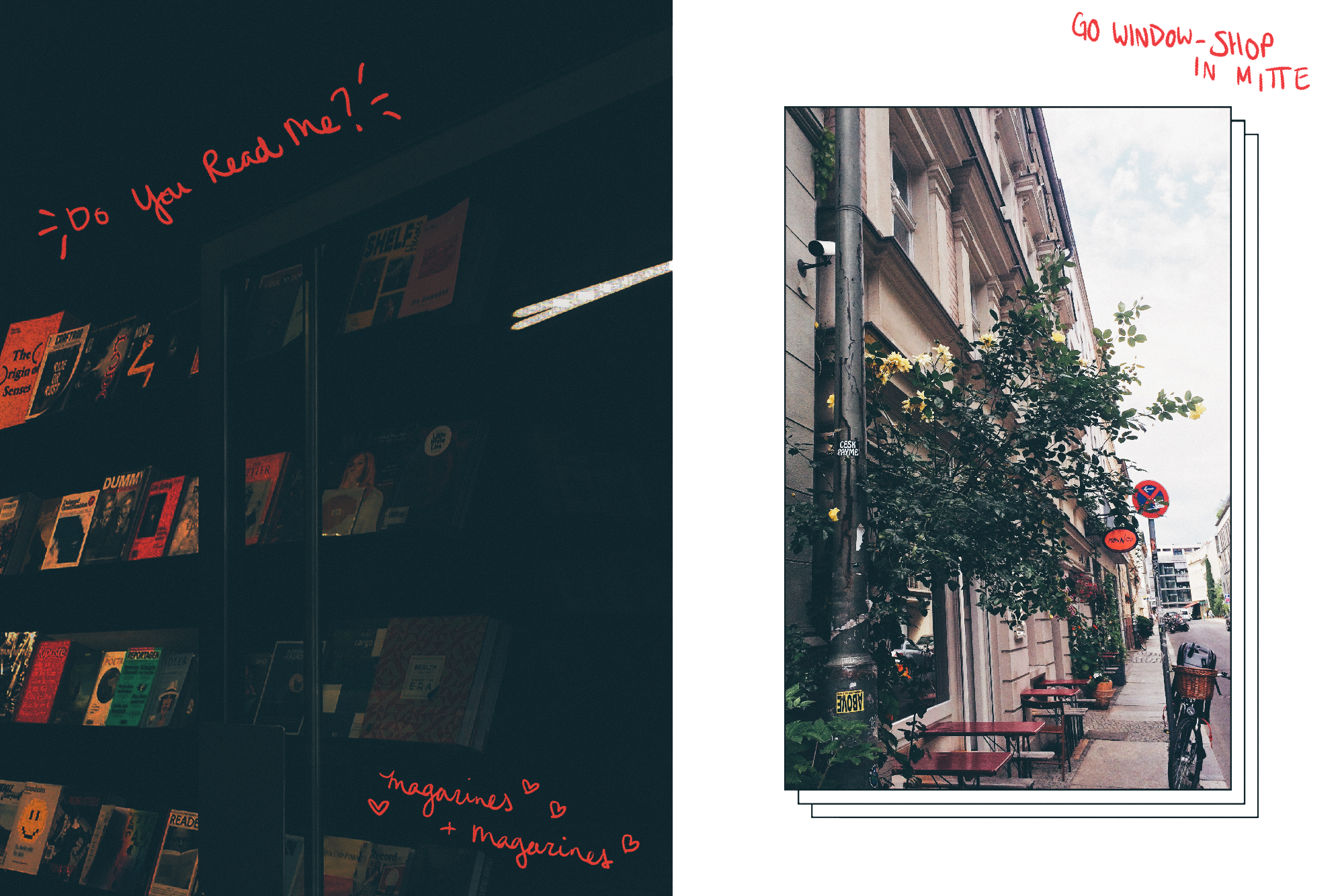 1. Buy magazines at Do You Read Me?
This comes first because this magazine store deserves my first-born. It boasts the most beautiful, extensive, and well-curated selection of books and magazines that I have ever seen, from food to architecture to fashion. All of my career goals are to design something that they would stock.

2. Shop around Mitte.
Do You Read Me? is located in the neighbourhood of Mitte, and shares company with a number of impressive shops. Mitte feels very much like Queen West if you're familiar with the Toronto neighbourhood – a nice mix of independent boutiques amongst regular haunts like H&M and Urban Outfitters. I would recommend stopping by Spreeheidi, Kauf Ich Glüchlich, and Fete de la Boutique for clothing, and browsing around Hay Design and Tigre Papier for stationary and home goods. You can also shop Acne, A.P.C, COS, and & Other Stories in Mitte if they're not available in your corner of the hemisphere.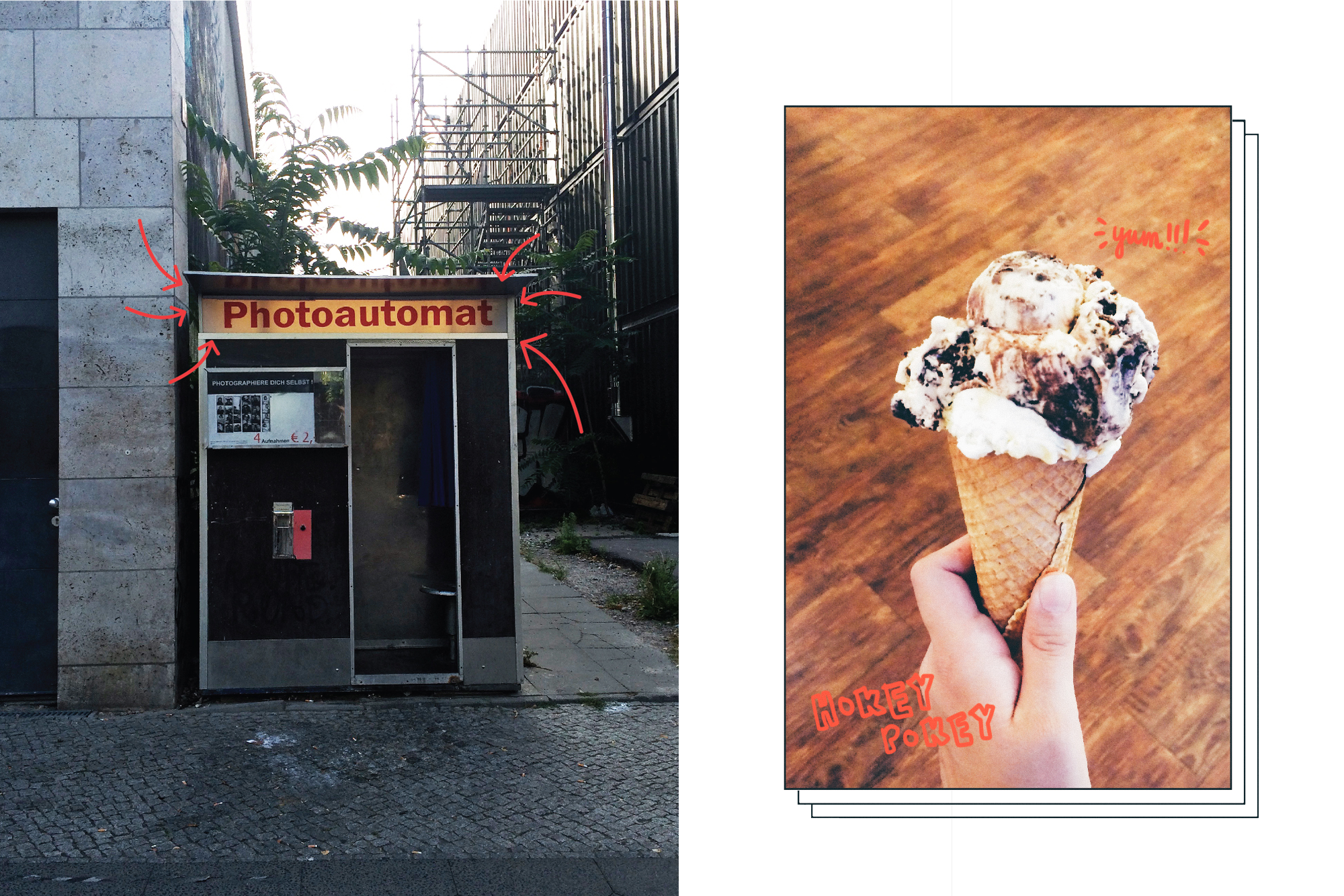 3. Get ice cream at Hokey Pokey.
Hokey Pokey is located in Prenzlauer Berg, the beautiful neighbourhood in which I was staying. I would have made the trek to this ice cream shop regardless of proximity because it's unreal. Please go get a scoop of their name-sake ice cream: it's a delicious vanilla beam with caramel undertones and huge chunks of sponge toffee.

4. Visit the abundant Photoautomats around the city!
There are restored vintage photo booths all over Berlin as a part of an art project. I'm not sure if this is super ridiculously tourist-y or not, but they make the cutest souvenirs!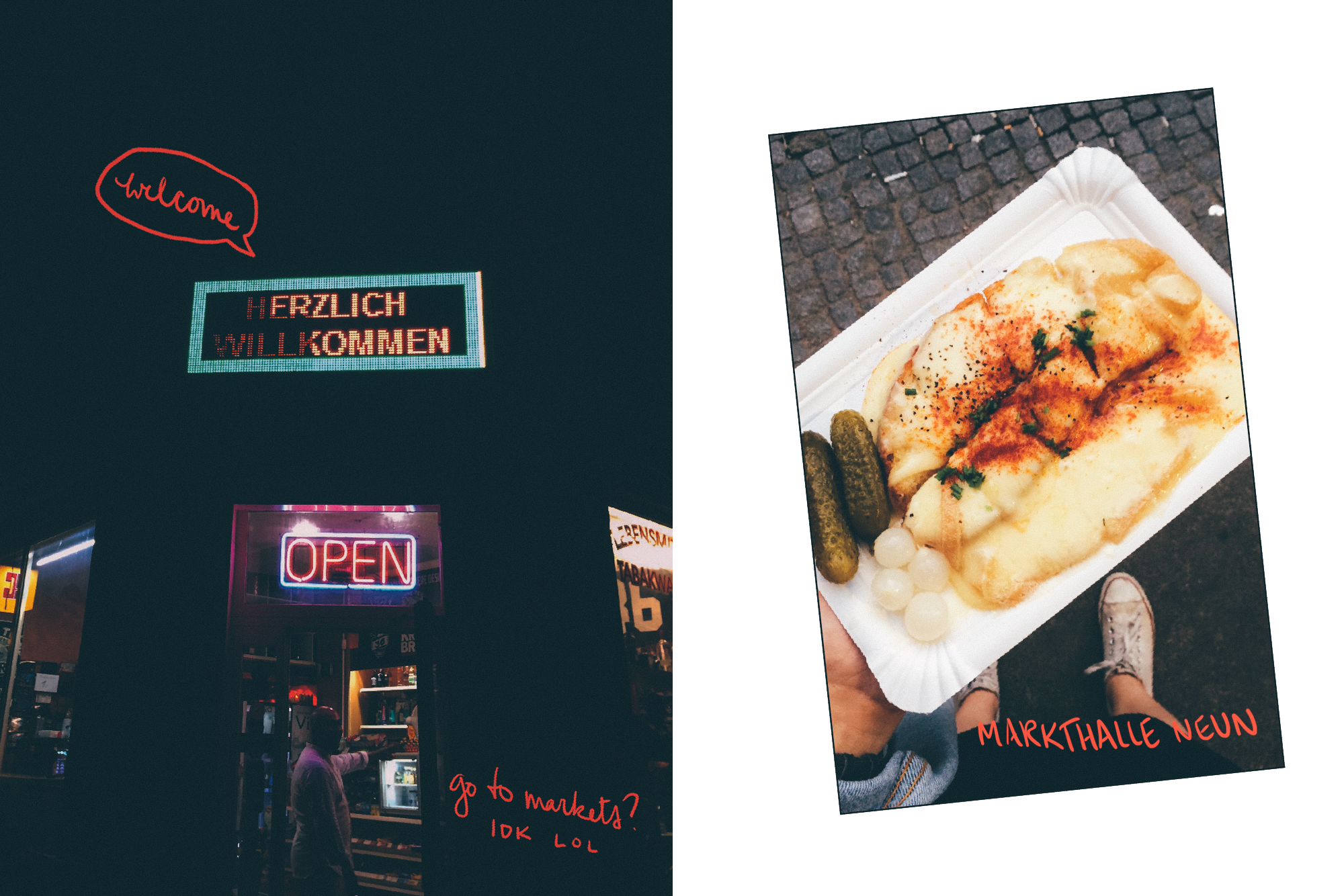 5. Wander around Kreuzberg.
I chose to do this on a day where I was still dehydrated AF, so I'm not sure I can offer the best advice on this neighbourhood (lol). The neighbourhood seems a super ~hip~ with lots of second-hand shops and vegan food. I decided to sit in the shade and read a book by the river. Every single restaurant/cafe I passed looked incredible and boasted uber-hip customers, but you 100% cannot go wrong with Kimchi Princess or Cocolo Ramen.

6. Bike around!
Berlin is incredibly bike-friendly. During my first trip to Berlin, I spent a day biking through the Tiergarten (aka the Central Park of Berlin). I wanted to do it this time around but couldn't due to heat exhaustion. Instead, I watched an entire expertly-dressed wedding party bike around Kreuzberg with flowers and streamers attached to their handlebars, so that makes up for it.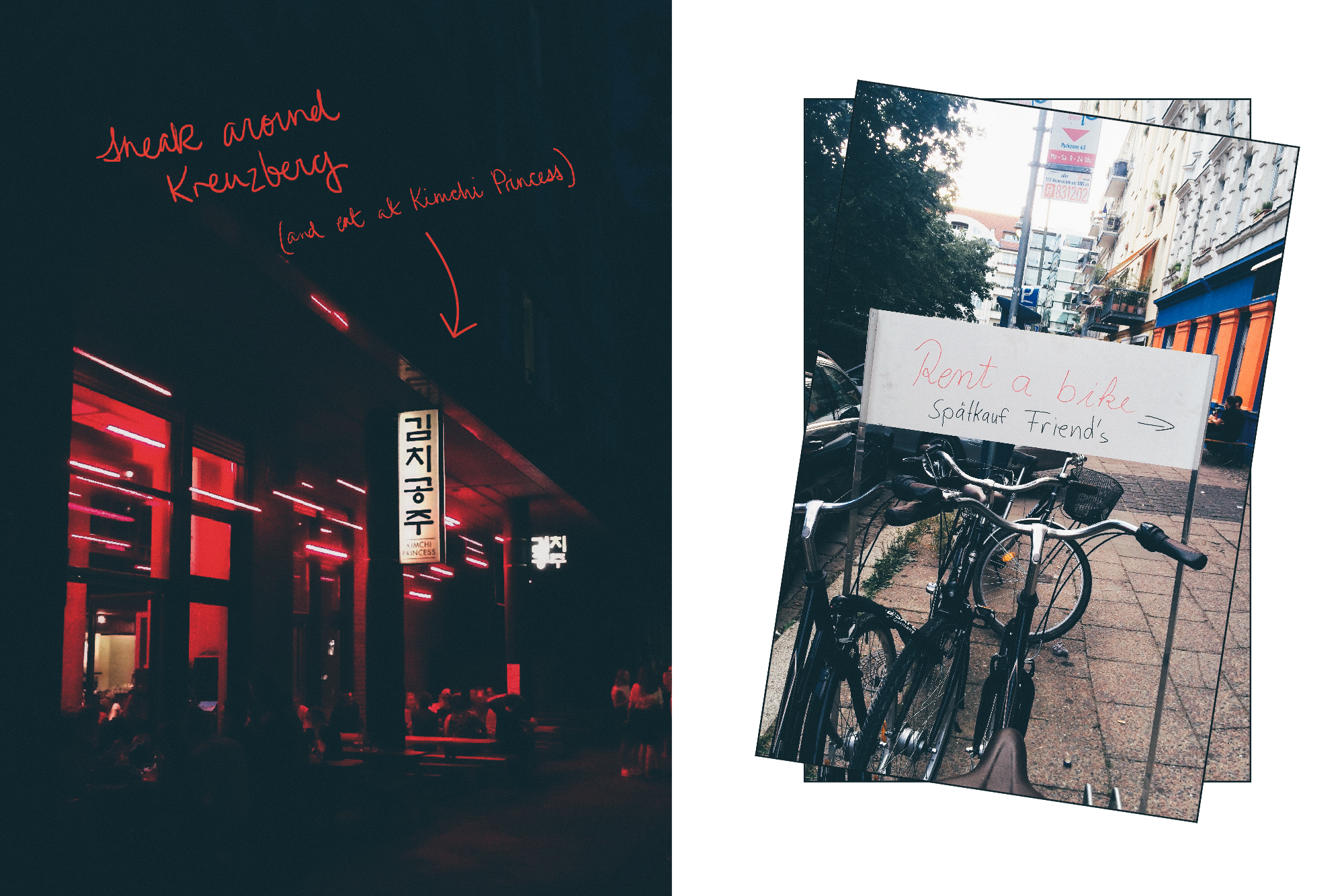 7. Eat at Markthalle Neun.
Fantastic food market located in Kreuzberg. Thursday nights are food truck night, but apparently it's a lovely organic farmers market during other times. I've also heard that they do a breakfast market one Sunday a month.

8. Visit markets in general!
You can try to seek them out online, but I ran into a half-dozen over my trips to Berlin by just wandering around. I found the best vintage, hand-embroidered pennant flags at a flea market last time without even trying.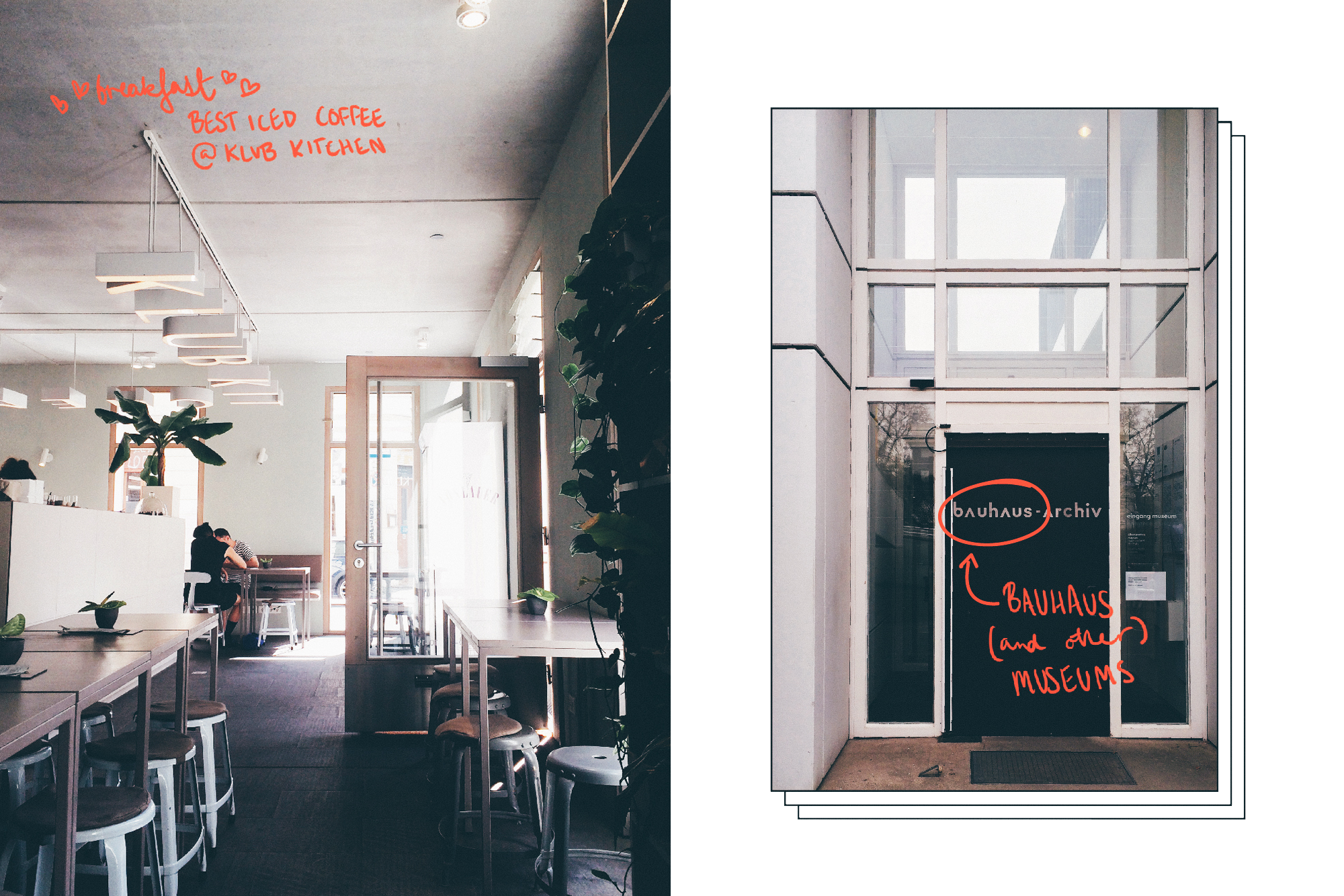 9. Have a leisurely outdoor breakfast.
I stayed right across from a cafe called Antipodes, owned by the sweetest New Zealanders. I ate an abundant breakfast while reading my book outside; it felt very #Berlin and was a nice way to top off my trip. Don't forget to try their macadamia-nut butter cookies! Katie's Blue Cat in Kreuzberg was also lovely.

10. Go to the art museums.
The Bauhaus Museum is a must see if you're into art history. That's actually the only museum I visited in Berlin, which I hugely regret that I passed up museums for the more traditional historic sights, like Checkpoint Charlie, but I low-key wish I had just gone and done the museum tour. Don't make my mistakes! I've heard that Haus am Waldsee, the Hauptbahnhof Museum, and the Berlinische Galerie are all must-sees. Go visit them then brag to me about how great they are.