Ephemera Magazine: Issue #1 Launch + Panago Pizza Party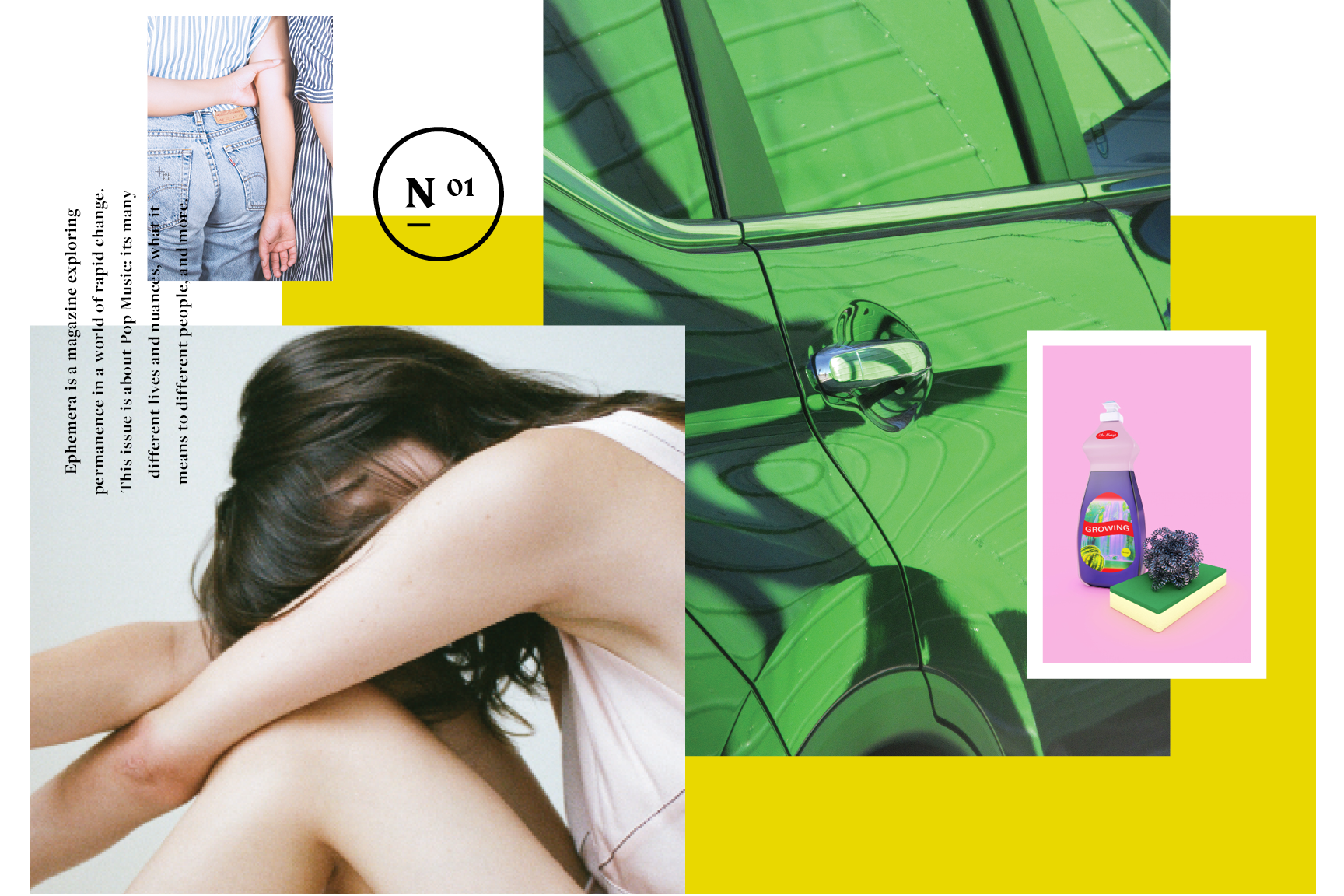 We're celebrating the release of Ephemera Magazine's first issue with a pizza party!
Join us at the Kastor & Pollux studio on October 16 from 1-5 PM for a Panago Pizza Party celebrating the launch of Ephemera Magazine – Kastor & Pollux's first published work, designed/curated/edited by Maegan Fidelino.

Come by to hang, see the new K&P studio space, grab a free slice, and purchase a copy of the magazine!

– – –

Ephemera is a new print magazine exploring permanence in a world of rapid change. This issue is about Pop Music: its many different lives and nuances, what it means to different people, and more.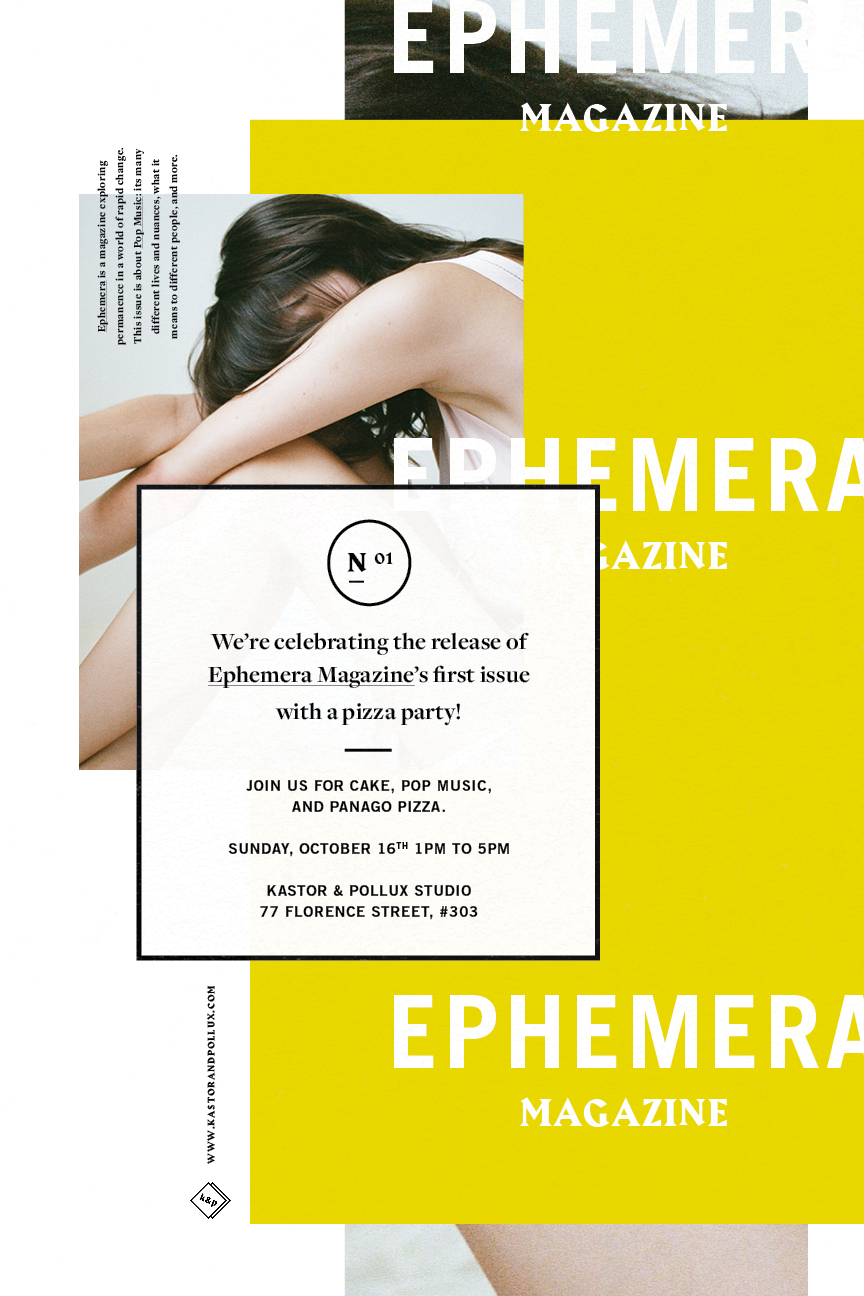 Poster by Maegan Fidelino

Issue #1 includes work by:

ANDY N. SMITH
CAROLYN TRIPP
CHRISTINA LO
ERICA WHYTE
HELENA NAJM
JENNIFER CHENG
LETTICIA COSBERT
LYDIA PAWLOWSKY
MARTA RYCZKO
NATHAN LEVASSEUR
RACHNA SOUN
ROSEMARIE ALEJANDRINO
SAM WHITE
SOFIA LUU
STEFAN CHUA
SYLVIA B.

Published by KASTOR & POLLUX
Designed and Curated by MAEGAN FIDELINO


To support and purchase a copy of Ephemera ($20 CAD incl. shipping), please email publishing@kastorandpollux.com or visit SOOP SOOP and Likely General in Toronto, ON!


To RSVP, check out the Facebook event!