Time of the Month feat. Frankie Teardrop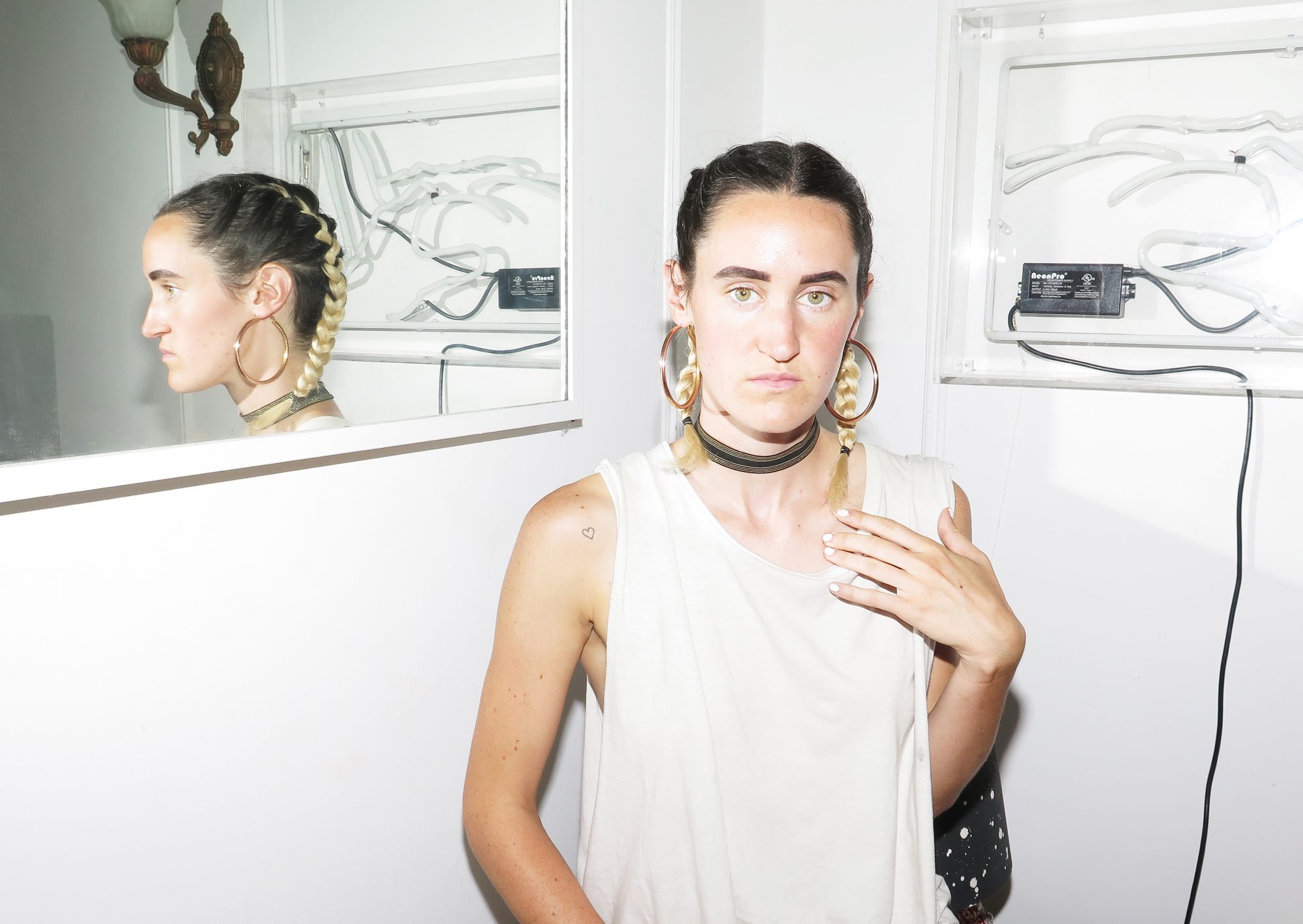 We're back with August's Time of the Month featuring DJ, promoter, and Slut Island co-founder, Frankie Teardrop!
In attempts to slowly dismantle the intimidating nature of the male-dominated music industry, Time of the Month is an opportunity to speak to other female/femme identifying artists about their experiences pursuing music. Not only that, but we want to promote female collaboration, taking risks, and pursuing your dreams through their perspectives. This TOM features Frankie Teardrop, a Montreal-based DJ and Promoter, with photos taken by Samantha Garritano.



Q1: Hey Frankie! Please introduce yourself.
A: My name is Frankie Teardrop, and I'm a promoter and DJ in Montreal. I run a queer underground after hours and dance party called LIP and I am the co-creator (alongside Samantha Garritano aka Ethel Eugene) of Slut Island — a queer and feminist DIY music festival. I moved to Montreal 6 years ago from Vancouver because I was scouted to play on the Concordia varsity soccer team. I eventually moved from the sports world to the music scene and began throwing events; I wanted to DJ and create a space where I could be as queer as I wanted to be without judgement.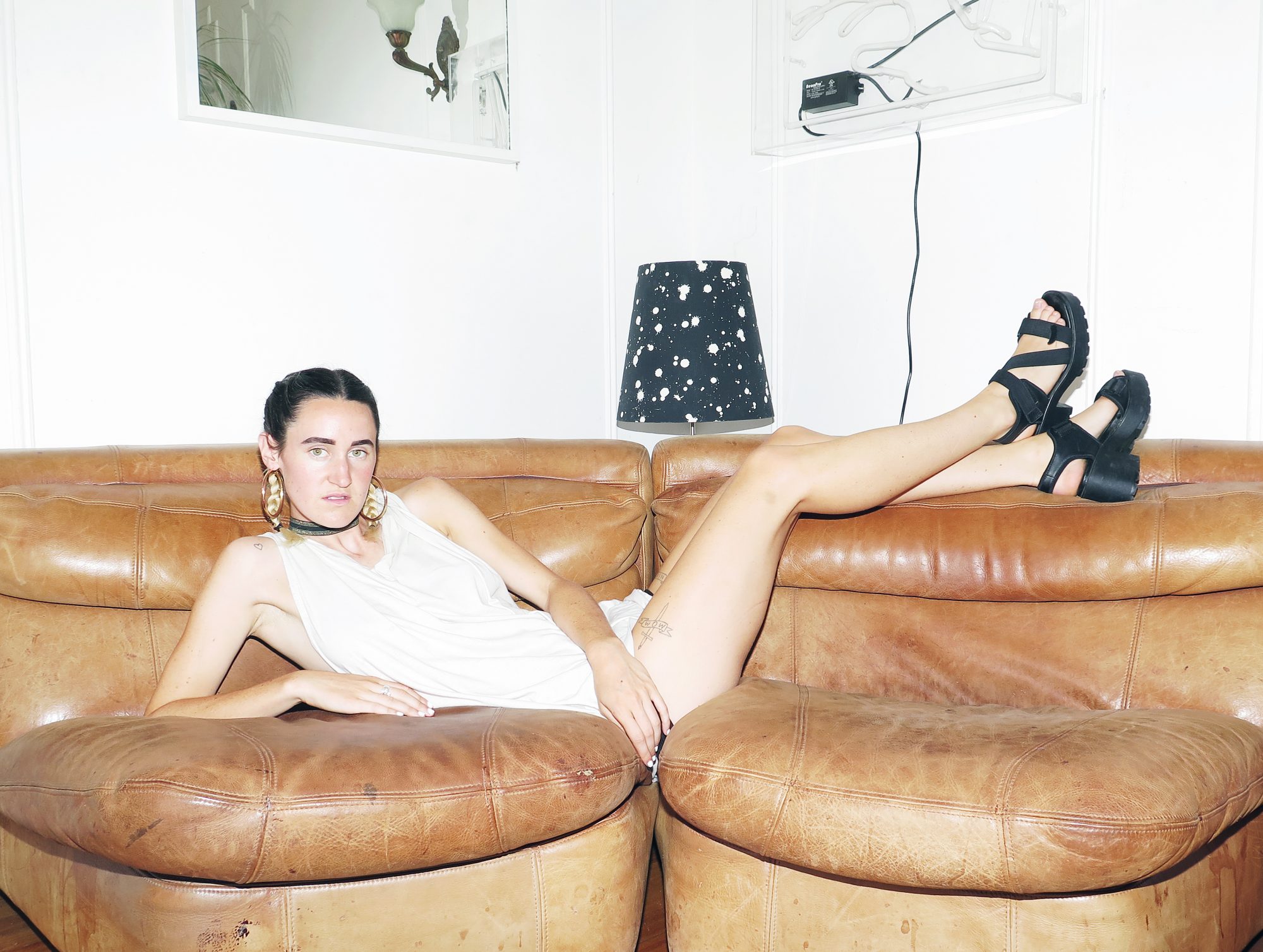 Q2: What type of music do you typically play?
A: I'd say I generally prefer to mix techno and house music.

Q3: Who are your favourite producers/DJs?
A: Anna, Lena Willikens, Green Velvet, Yung Bambii, Buck Smith, Tolouse Low Trax, Sandrien, Peggy Gou, and Miguel Bastida.

Q4: What's your favourite song?
A: Every song I play is my favorite song 😉

Q5: What do you use to DJ?
A: CDJS and Traktor S4 controller.

Q6: What inspired you to pursue music?
A: The need for more recognized female-identified and queer DJs. I wanted to be on a stage mixing good music — representing and pushing for what needs to be seen, heard, and acknowledged within the male-dominated music scene.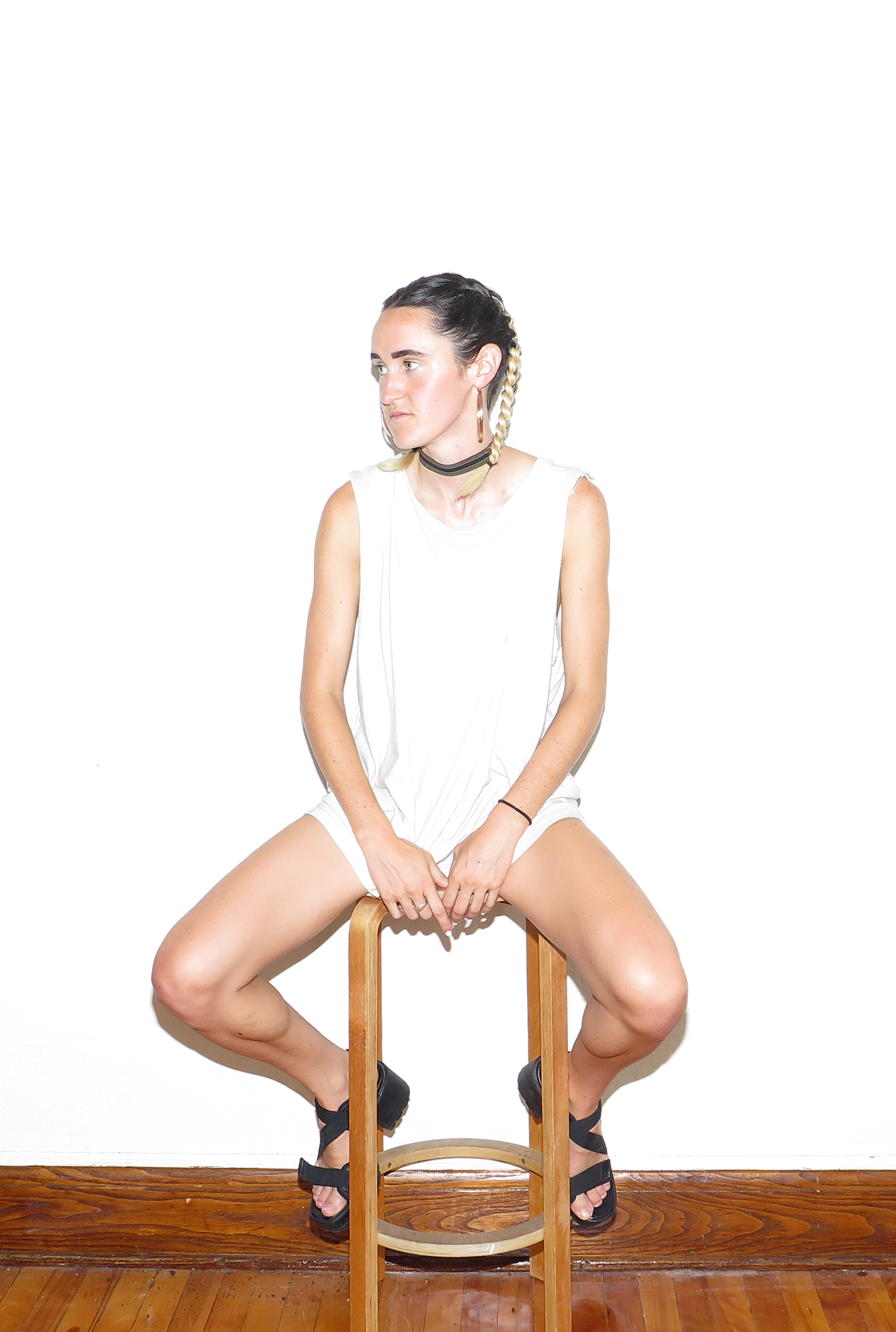 Q7: What has your experience been like in the music industry?
A: I've had the most amazing experiences along with the worst. When I throw my own events or become more specific on where I DJ, I can have the time of my life and be surrounded by the most supportive people. When I say yes to a random gig at club on Saint Laurent, I get super frustrated with the white aggressive male-dominated party crowd. There are many feminist men out there, but unfortunately, this concentrated area of Saint Laurent/downtown strip is full of mansplainers who explain my own gear to me or touch my body without consent (even after I've said, 'hands off' while I'm trying to DJ). Sometimes I get the occasional guy that takes out their phone and asks if I have a audio jack to play a song they just made on Ableton.

Get back on the dance floor and be aware of the space you're taking up! Leave us alone, it's my time to shine! We know what were doing. It must be overwhelming for them to handle a queer or female-identified DJ having that much power in one space.

On a lighter note, I recently played Piknic Electronik and I have to say I had an amazing experience, everyone I was in contact with the booking was super respectful. I had a good time playing and the line-up this year was so well-curated and thought out, great work!

Q8: Could you tell readers what S.I promotes + what it's about?
A: Slut Island is a queer and feminist DIY music festival that Ethel Eugene and I, started it three years ago in Montreal. Every year we do a submissions call out online around April and the festival begins in July. Slut Island exists to showcase underrepresented folks, specifically encouraging the participation of Queers, Femmes, POCS, Female-identified, Gender Fluid, Non-binary, and all freaky babes. We aim to construct spaces which feel safer and more inclusive for people who have been socialized not to take up space.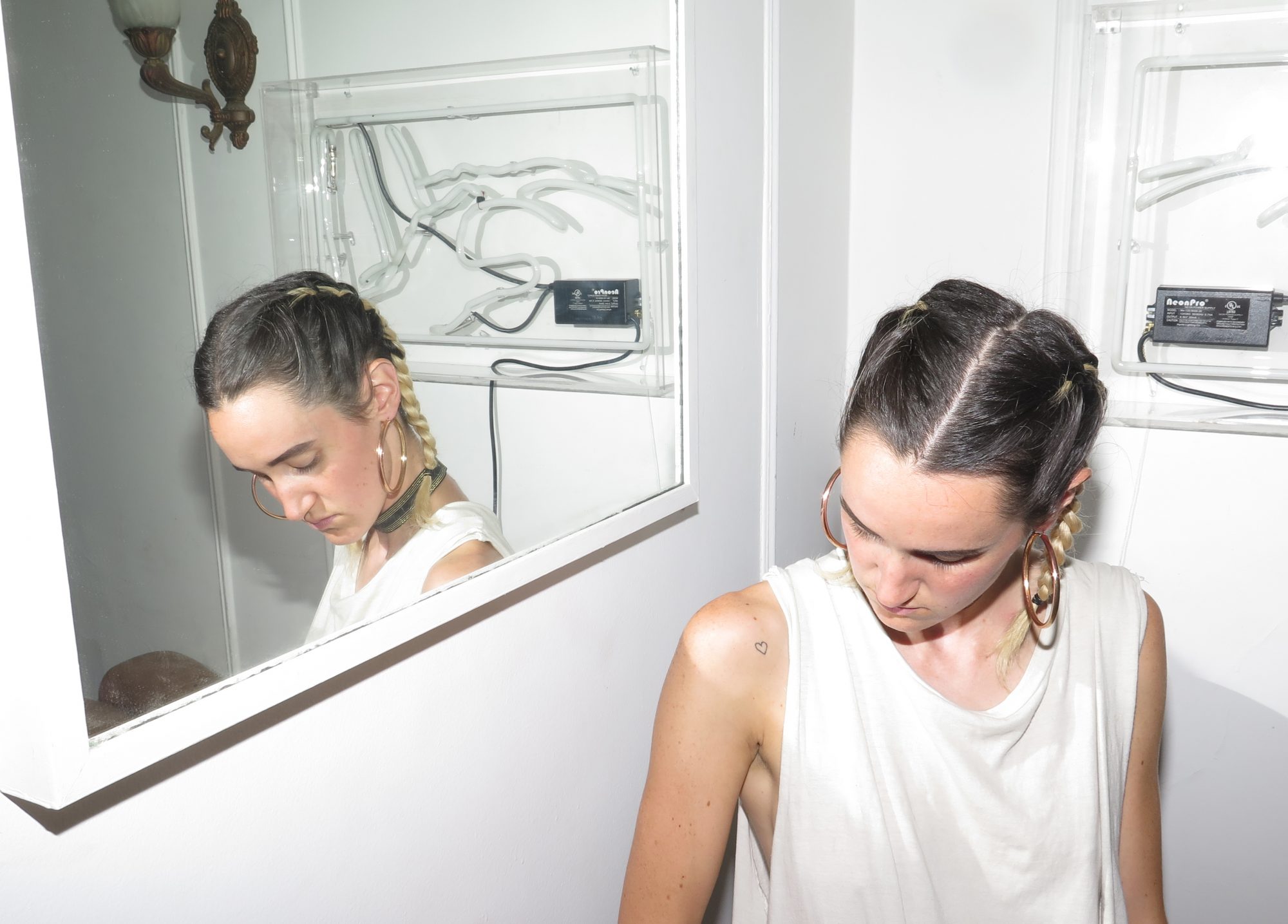 Q9: How did you and Ethel come up with S.I.? How was the process of finding funds/coordinating artists/etc. to bring the idea to fruition?
A: As we know it, the representation in the mainstream music world is largely reserved for cisgendered white male artists. The festival began because Cabaret Playhouse had asked me to do a weekend of various parties, I wasn't sure if three dance parties in a row with DJs could work at the time so Sam and I ended up collaborating on a mini festival.

The name at the time was a bit of play on the mistake that people often make when they hear Sled Island festival thinking it's 'slut' (then laugh it off bc omg who would ever have heard of such a thing called slut island, only in your dreams), but we decided to stick with it. We want to reclaim the word and create a world that we believe should exist — to be acknowledged and supported within the music industry/scene.

We carefully curated a lineup with no funds and a mandate that was found to be important enough for these bands to agree on a "no guarantee payment" as we relied on the door at each night to pay the bands. The first year was a success, and the bands ended up getting paid somewhat decently for a 'pay what you can' festival. This is year is actually our first year (now on our third) that we have received funding from Canada Arts Council and Factor and it feels so good to pay queer and feminist bands and performers what they deserve. Along with creating a space for them to feel like they can relate to the surrounding attendees, line-up, and organizers of the festival.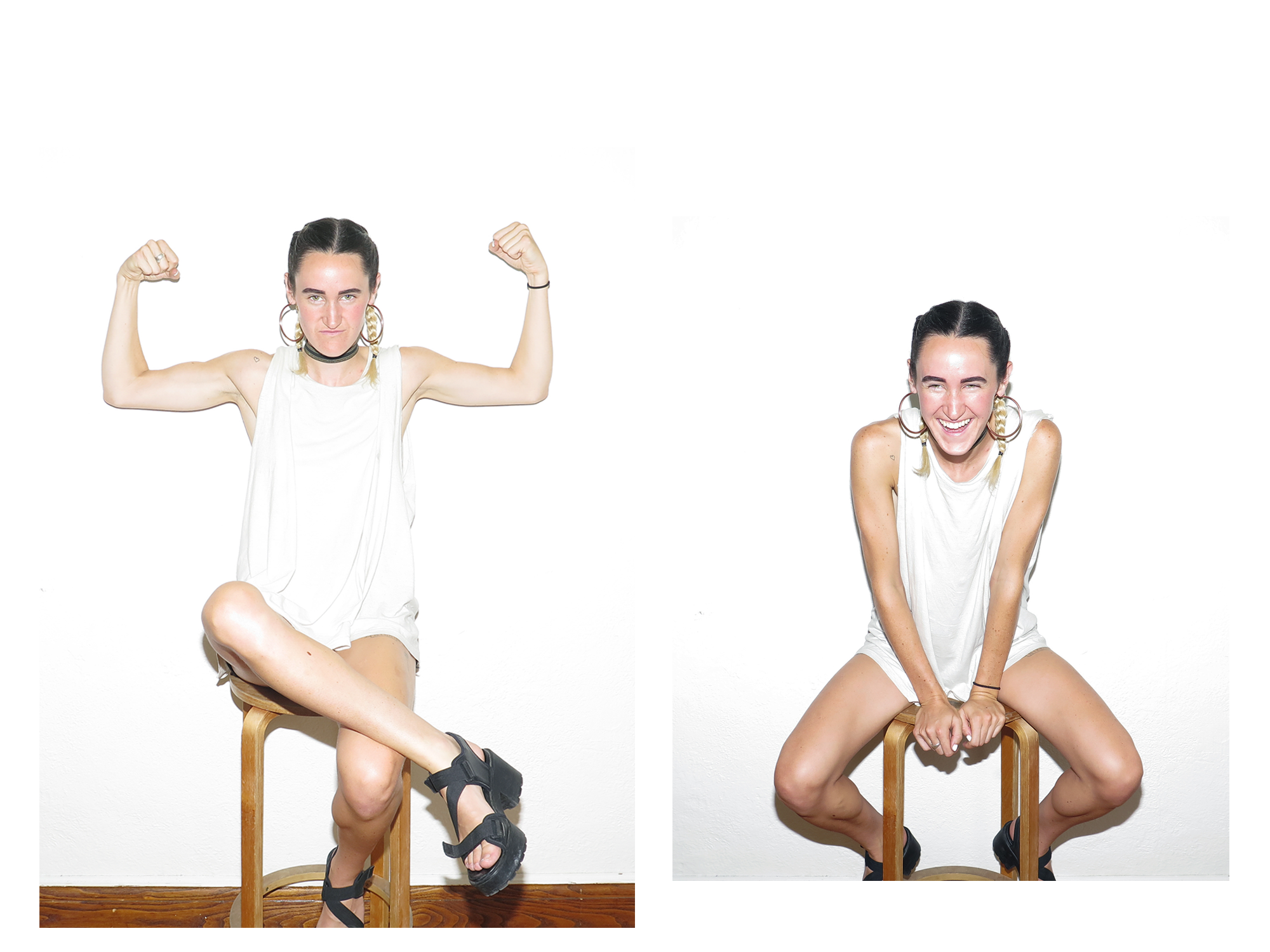 Q10: Was there a specific moment when you realized that you needed this safe space or was it a gradual accumulation of instances?
A: We immediately knew there was a need (always a need) for safer spaces. There is no such thing as a safe space, however this project puts a heavy focus on creating safer environments. Every year, we are reminded of the importance of these efforts towards working on inclusive and comfortable show spaces and parties. As festival organizers, Sam and I have always made sure to be as approachable as possible — we want to keep an open dialogue with both the attendees and the participants to receive criticism, suggestions, and encouragement on how we can constantly work on making this festival a better safer space for all.

Q11: What was your best memory/act from S.I?
A: Everyone who's played Slut Island has been amazing so far. Sam and I have brought up this one show before at the end of last year's festival that really made us feel like this festival needed to keep happening. The line up was Noia, Psych-Ich Lie, Dreamboy, and White Girl Wasted. This night happened at Casa and it was so fun! Everyone was dancing and smiling so much and the room was packed.

As for White Girl Wasted aka Local Honey from New Orleans, we can never thank her enough because she was one of the people who had participated in the festival, had a good experience, then spread the word far and wide when the submission form came out this year. We had over 180 applicants and actually most of them were from the US; it was so cool to listen to queer bands from all over and bring in so many this year. There were a lot of performers who had not been to Canada before. It was so amazing to see all the queers from different cities playing together and making connections.

Q12: Describe the industry in one word.
A: Hierarchy.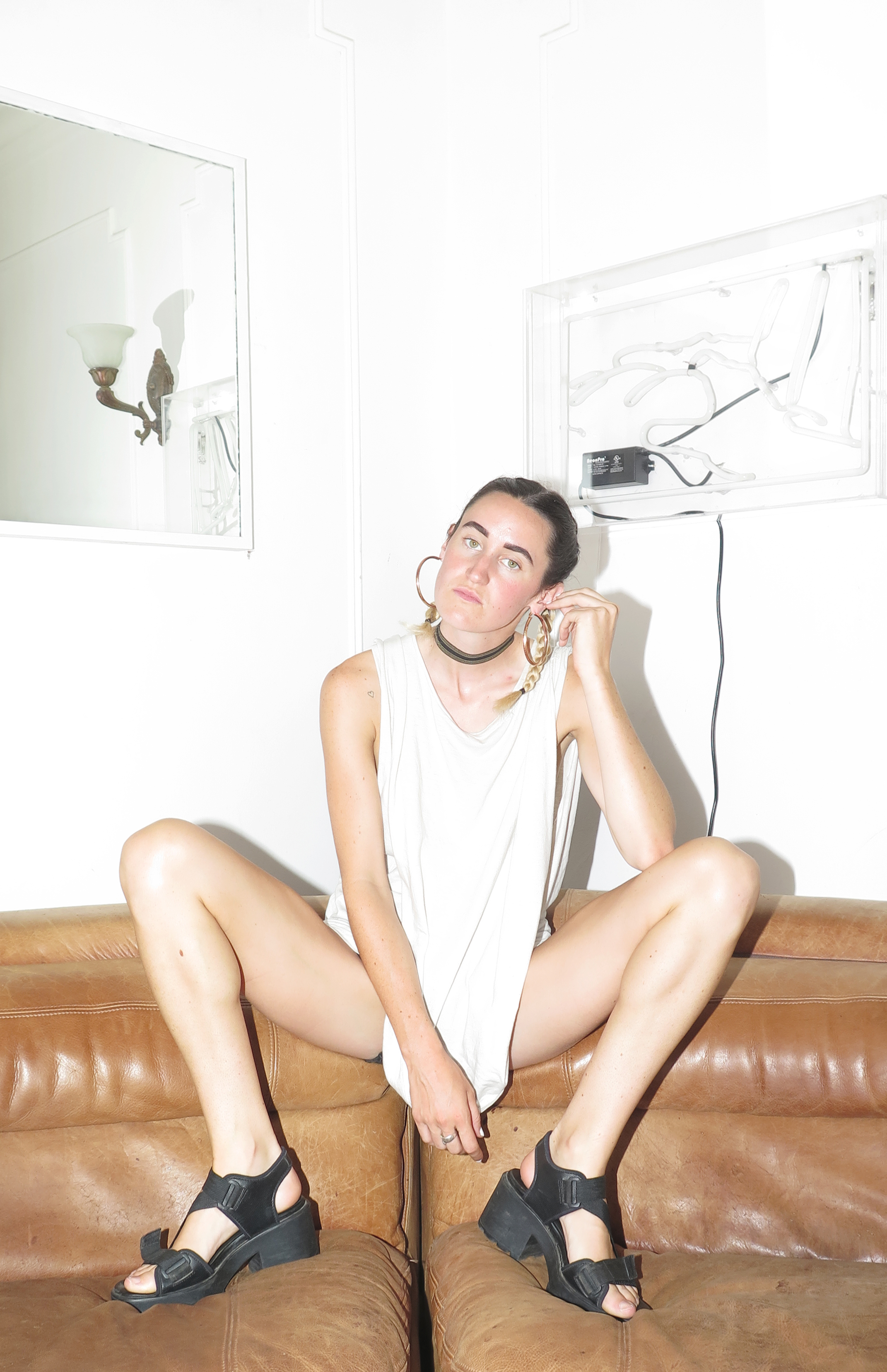 Q13: What is your advice for women learning?
A: Do it! You can do it, if you really want to! Reach out, show interest in what you want to do and you'll be able to find support out there. There are so many inspiring collectives and groups online and IRL right now (Discwoman, Female Pressure, Intersessions etc.). I found it easier to get yourself out there when you book your own line-ups and DJ on the bill, then you make connections with other DJs you like. You create a chain of support amongst the music scene/party scene (we are lucky in Montreal though, a lot of venues are free to book).

As well, don't worry about gear. I used to be so insecure when guys would come up behind me and say, "Oh my god, you're using virtual DJ? LOL", but hey, I couldn't afford a controller for a long time, and I still managed to teach myself everything. Now I play on CDJs and Traktor. Remember to have fun and every woman or female-identified/queer person entering into the DJ world is important and crucial to this needed change within the music industry!

Click here to read the last Time of the Month featuring Club Fitness!