Sensory Overload with Sonagur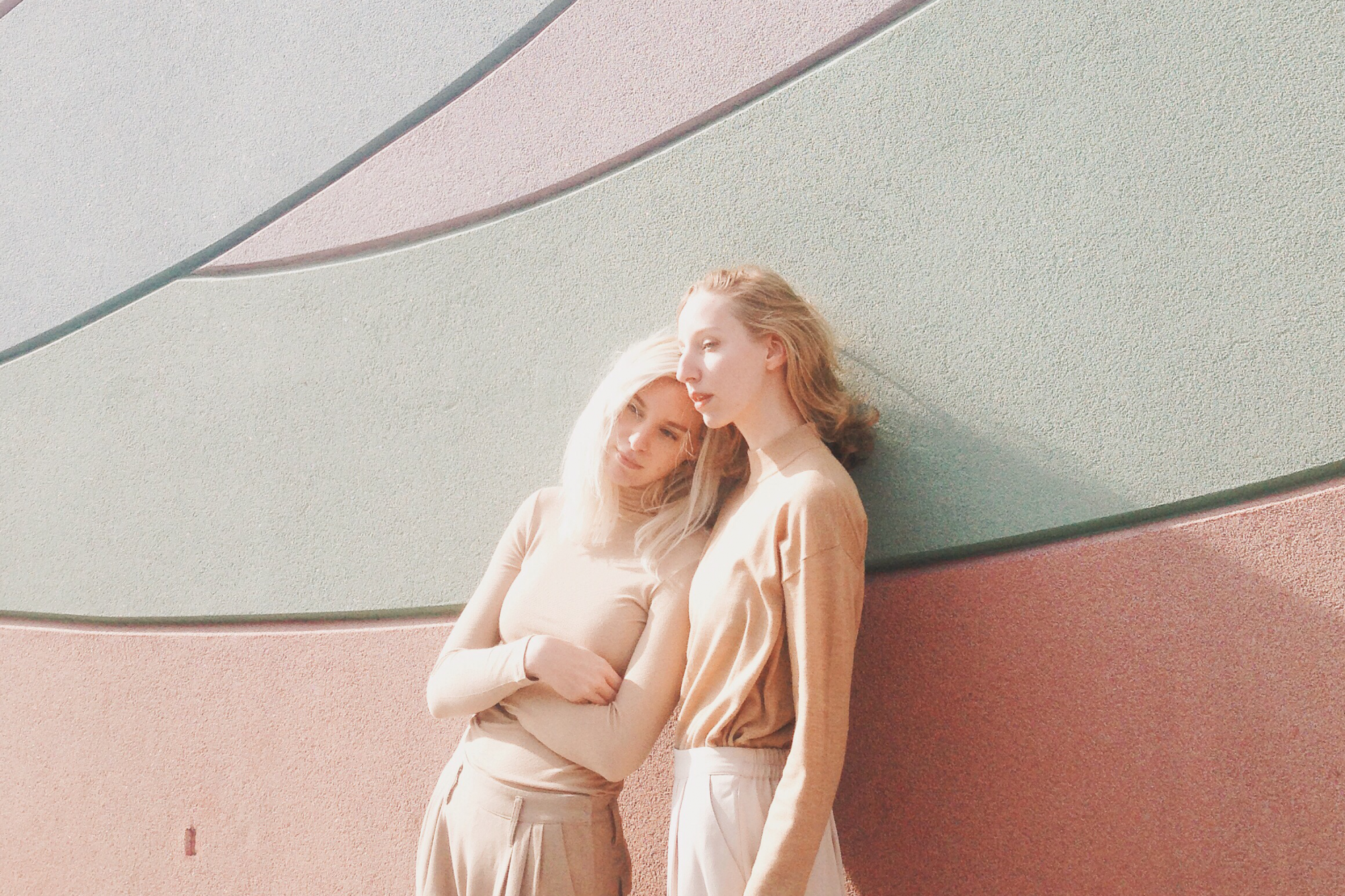 I spoke with Melody and Gabriela Hansen of Sonagur about their music, PT.1, and creating while being apart.
The first time I listened to Sonagur, I was wearing my pajamas and sitting in my bedroom. I heard about them through mutual friends, and enticed by their thumbnail for Boulders (a girl in bright red sprawled across the desert floor), I decided to click. They managed to transport me from the comfort of my bedroom to another dimension — full of bright colours, soothing sounds, and the warmth of the desert sun.
Sonagur, composed of sisters Melody and Gabriela Hansen, manages to create a thoughtful experience for the audience — combining haunting lyrics and soothing sounds, juxtaposed with ethereal visuals. Their two released songs — Boulders and 22 Days — have music videos (more like short films) that create a narrative that encourages the viewer to follow them through an alternate universe. I spoke to Melody and Gabriela about their forthcoming album, the interaction of visuals and sound in their videos, and creating while being apart.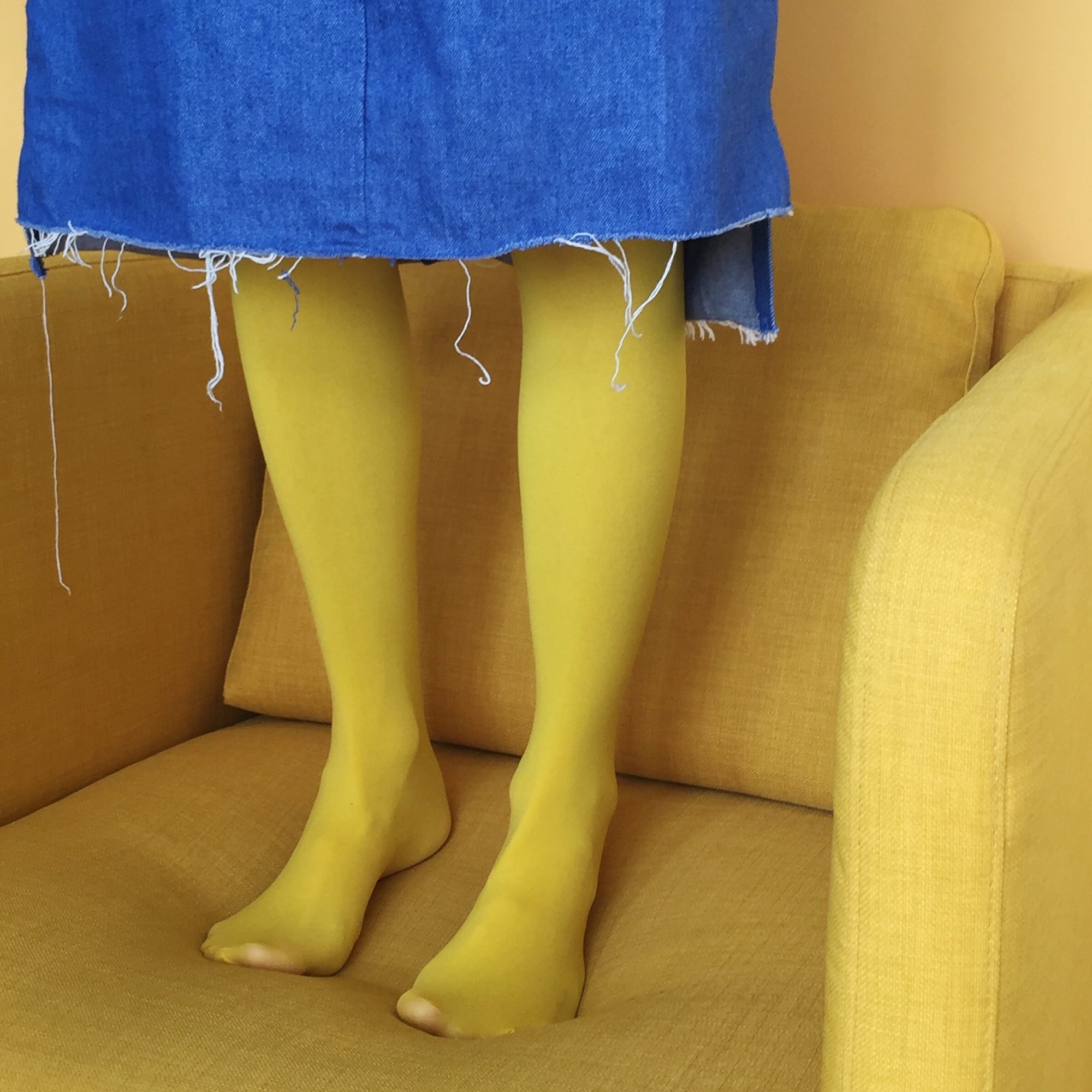 Photos by Monica Moraru
Q1: Who is Sonagur? How did it come together?
A: Sonagur is the two of us – Melody and Gabriela. And it came together while jamming in our bedrooms. We were both learning instruments and writing separately, and we'd come together and try stuff out and combine lyrics.
Q2: Could you explain the meaning behind the name?
A: It's two words that we put together: son that means "sound" in French (French is our first language) and agur that means "collector".
Q3: If you could describe your relationship/partnership with each other in one word, what would it be?
Melody: supercalifragilisticexpialidocious
Gabriela: "Donkey!" – Shrek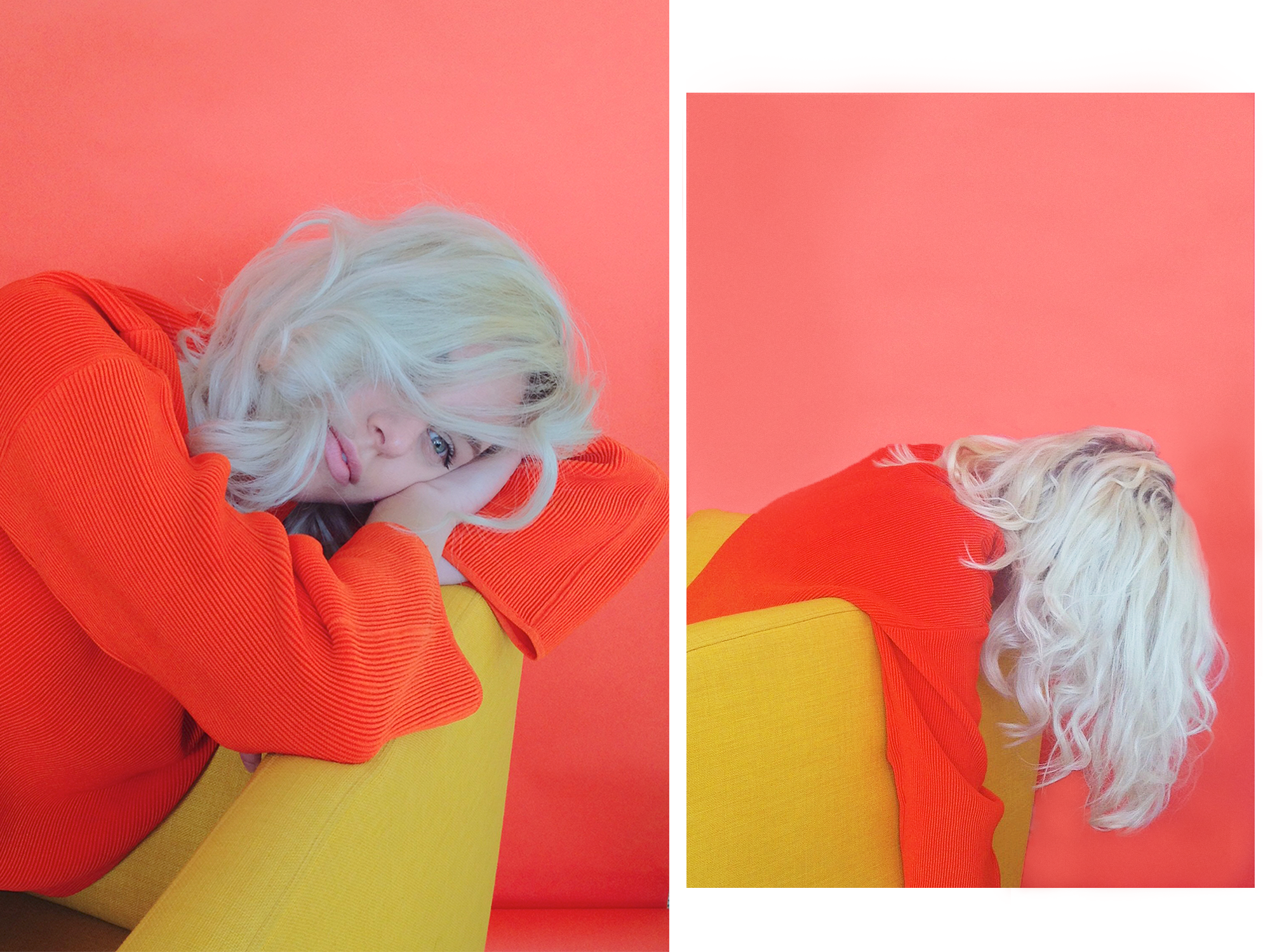 Q4: You've released two music videos for Boulders + 22 Days, and they are both visually stunning. Can you describe the interaction of space, sound, and visuals in your videos?
A: Because we're both into the visual creative field as well, we really want to bring that out in our music. People always ask if one path is more important than the other, and we don't believe we have to separate. We want to bring cinematography and design into the music, and we're able to do that with our music videos. The process is very similar to when we take photos or place text on an image; space has a lot to do with it. It's common in every medium we use: space and whether or not to fill it, space and color, empty space and sound, empty space and silence, full space and silence, etc. It's fascinating to us how it all works together and can affect us emotionally, which is also why we're so drawn to the desert (hence why both videos were shot there hehe).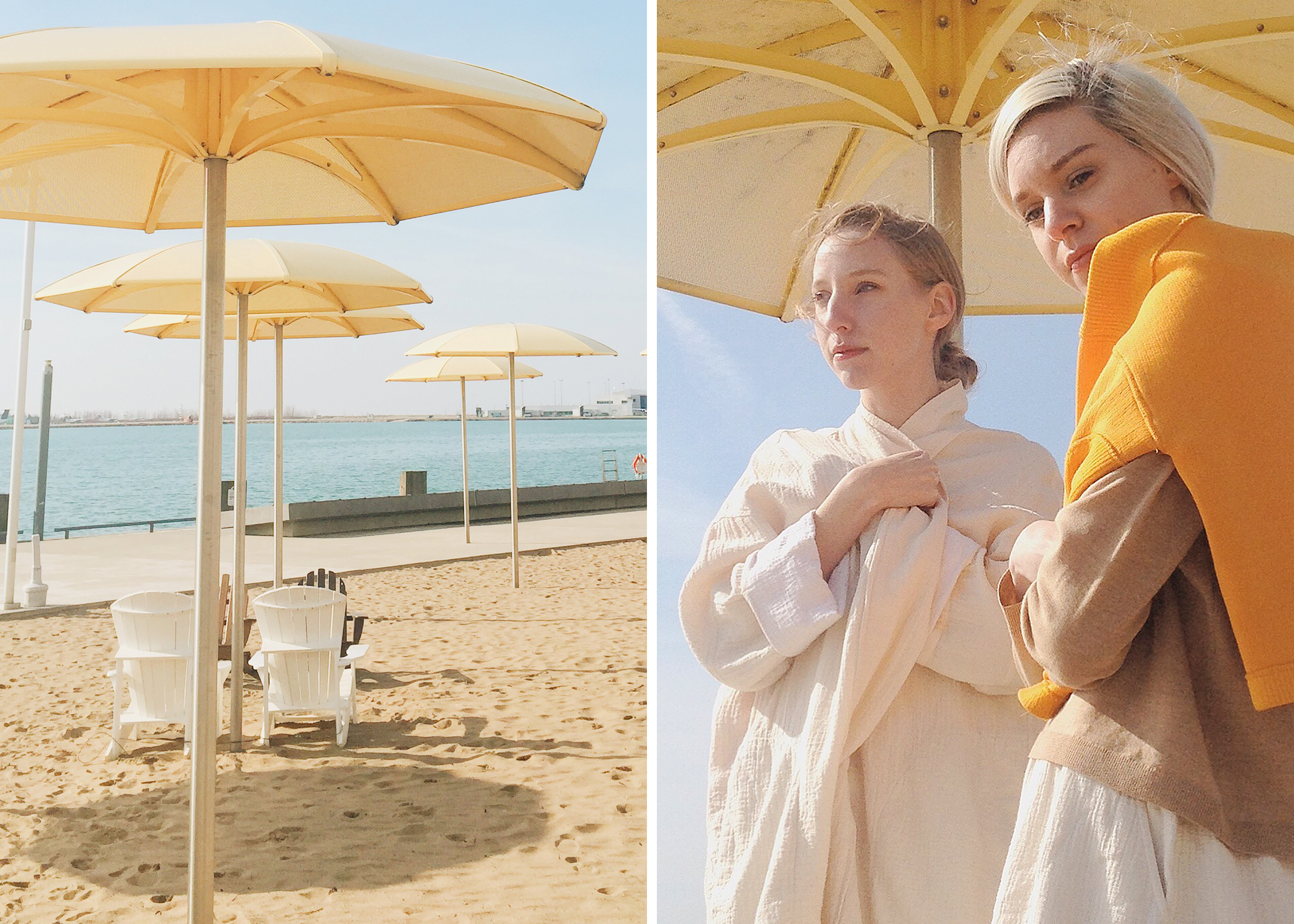 Q5: Do you have a special ritual/guilty pleasure that helps you create?
A: We watch a lot of 60s and 80s movies. And listen to their soundtracks. It's comforting and also inspiring. We also try out new things with our synth and laptop, just experimenting.
Q6: Now that Gabriela is living in the States, what will be/is the creative process for creating together?
M: I think because we started by creating individually and then coming together, the process isn't that different now. We're just going to have to wait a little longer for the coming together part. We're both growing in our own way that will make the ideas really interesting I think.
G: We text or call each other mostly every day now that we're not in the same house, whether it's for a design or visual project we're working on or music, we still communicate daily and I think that's the most important part of gathering our ideas. The story comes first, and the sound comes later.
Q7: Does Melody see herself staying here now that Gabriela has moved?
M: I feel my time here is temporary, I just don't have a timeline. We do eventually want to be in the same city (and need to to record the album of course), but the details of that haven't been figured out yet.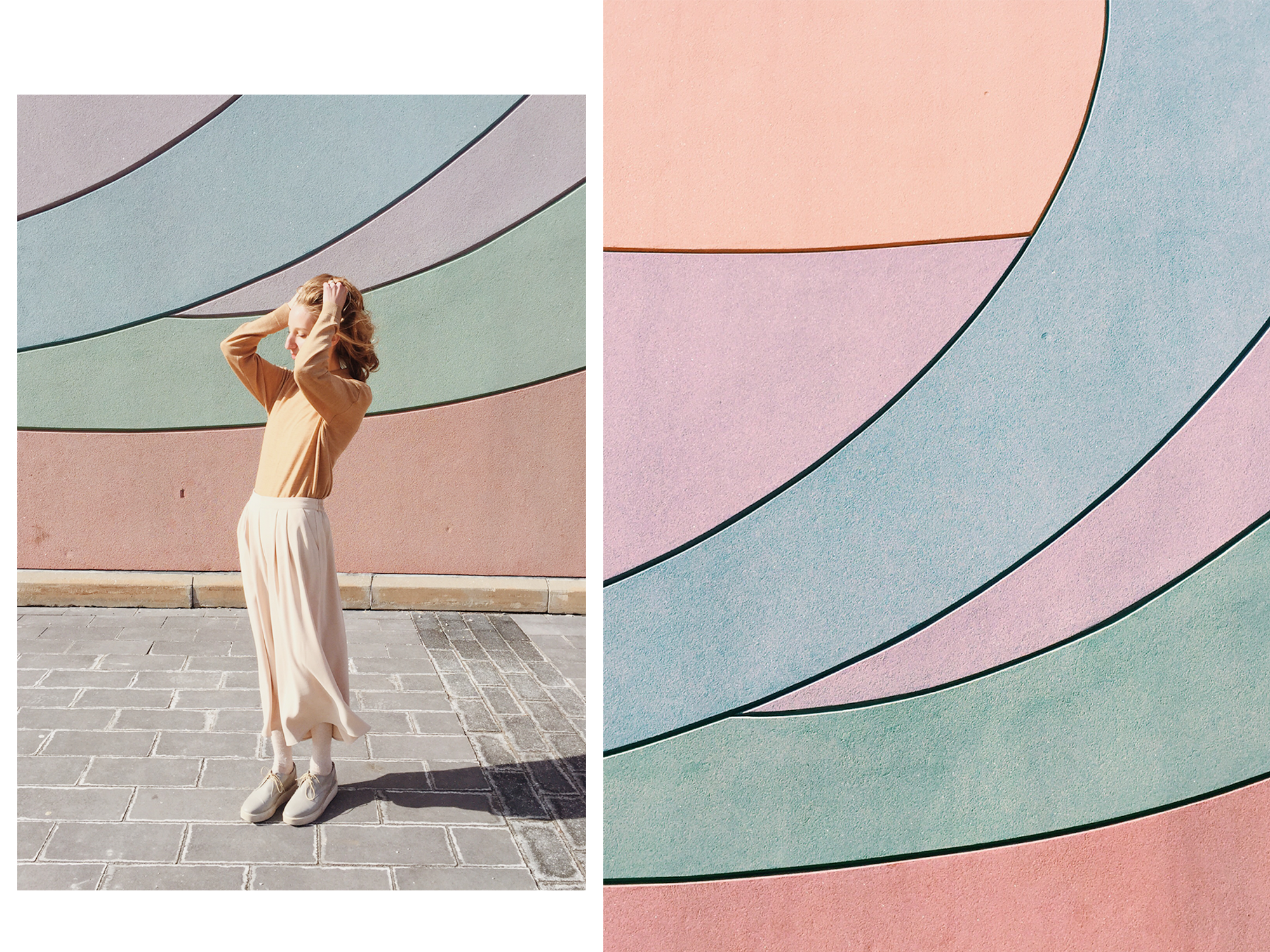 Q8: What is PT. 1?
A: Pt. 1 is revolved around the pre-production of our album, featuring a demo with a short video we shot with Olivia Genovese and Monica Moraru. It's the "here we are, this is us, and this is what we want to do". It's getting people involved in helping us with that first step, which is a trip we're taking in November to LA to meet with producers and connect with someone or a few who will work with us on the album. That's really important to us, to find someone who understands us, believes in what we're doing, and can bring out what we're envisioning. We want people to feel like they're a part of our journey, and this is a small way that they can contribute.
Q9: What would you like to ultimately accomplish with Sonagur + forthcoming album?
A: We want to create a whole world through it – a world of visuals and sounds while telling the story of being human, without it necessarily being literal. We want to be able to express our thoughts and questions and give purpose to our imagination through music. It's amazing how powerful music is, and we want to explore that.
Q10: What is the plan for the future?
M: Creating. Creating. And a lot of sharing. And living.
G: Doing lots of laundry and taking steps forward.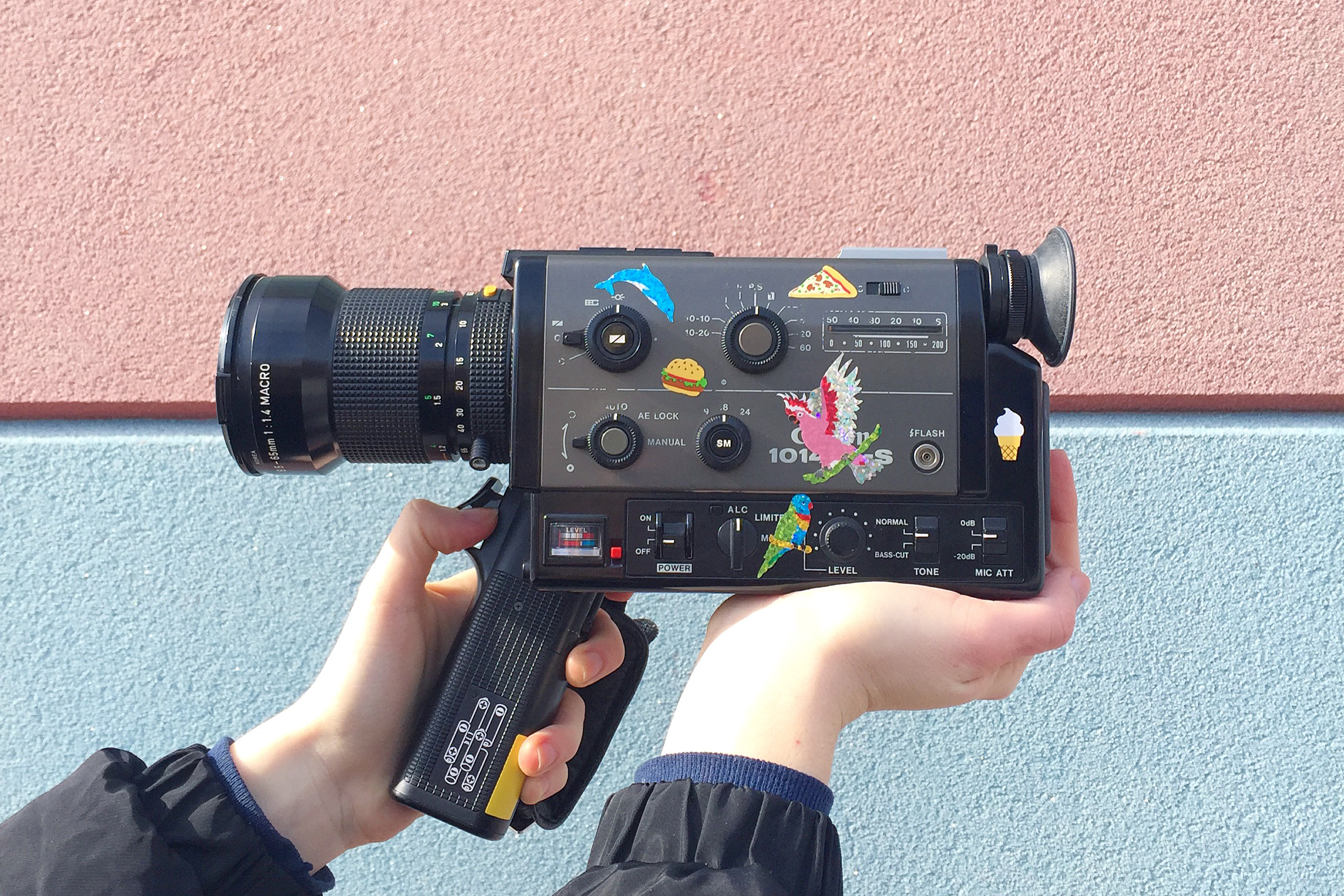 If you'd like to support PT.1, click here! To see more of Sonagur, head over to their website or follow them on Instagram!
Photography by: Monica Moraru
Film by: Olivia Genovese
Featuring: Melody and Gabriela Hansen