Living Out My Sk8er Girl Dreams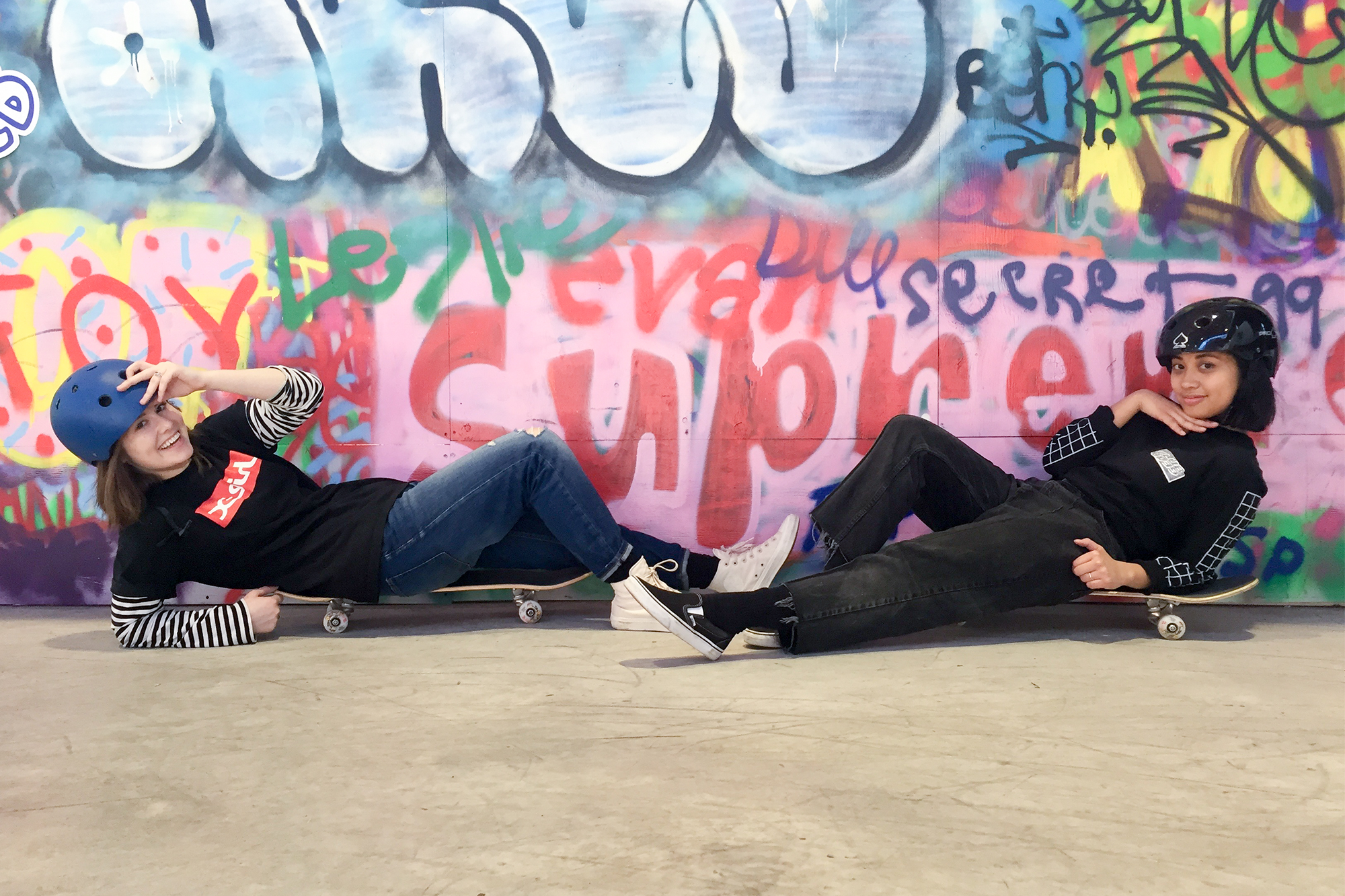 I learned how to skate and ate shit (at the skate park). This is my tale of perseverance, motivation, and self-awareness.
My obsession with skateboarding started when I was in Grade 7 – I fell for Matt; he was charming, funny, and best of all, he had a beautiful head of hair that he "swooped" across his forehead and into his eyes. I am not sure if he even skated but he owned a pair of Etnies (don't quote me on this) that prompted me to learn more about skate culture. I just wanted a reason to talk to him, for him to think I (an awkward Asian girl with glasses, braces, and a moustache) was cool.

Once I learned more about skateboarding, I understood that my fascination surrounding the sport wasn't just accredited to a boy. I wanted to test myself; I, too, wanted to be a skater! So, I got a board off my friend and I stood, kicked, and pushed to the other side of my crowded garage. Unfortunately – much like other women I've spoken with – I felt too self-conscious to go to a skatepark, so the extent of my skate skills ended there.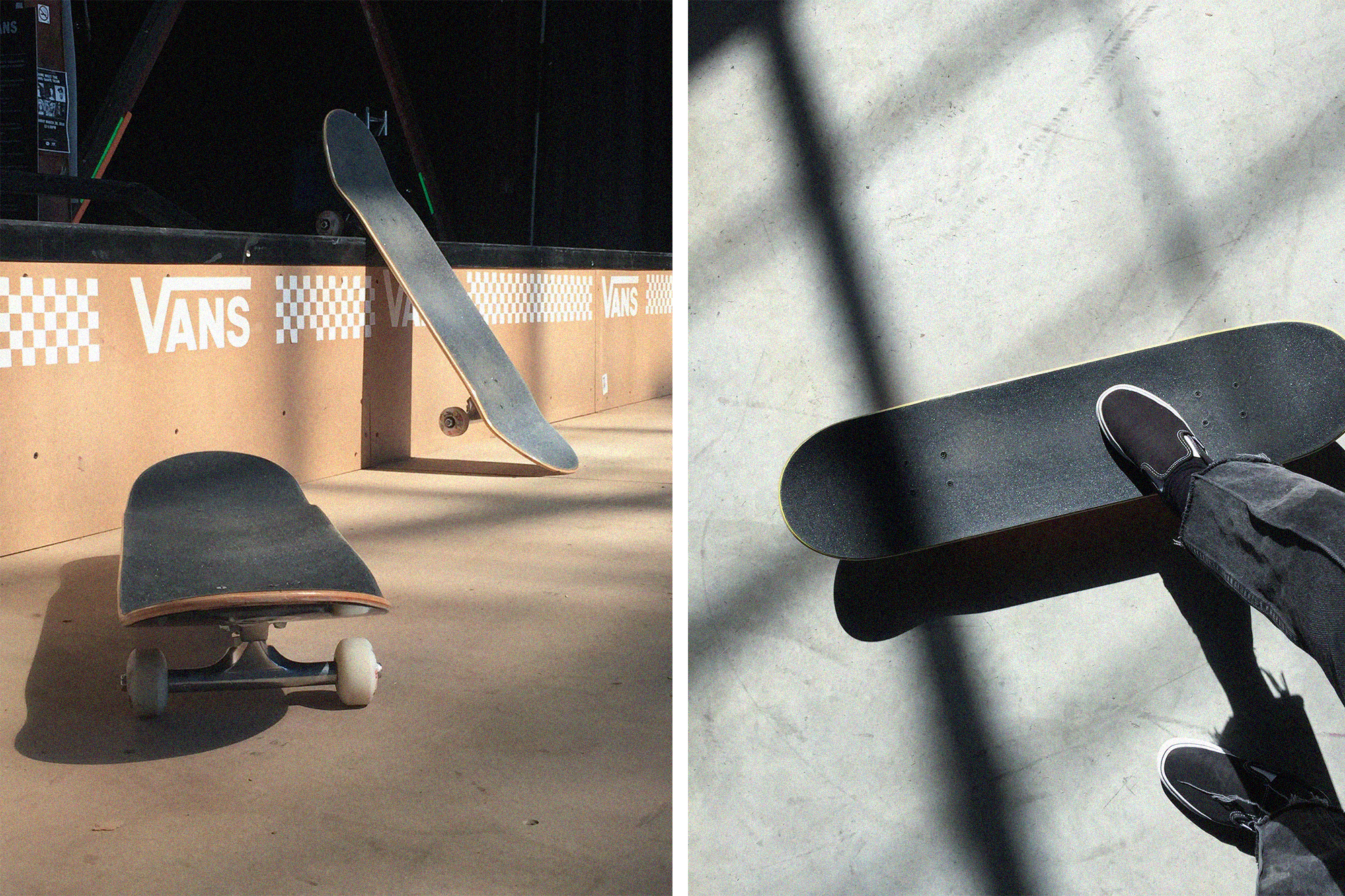 On March 16, House of Vans came to Toronto in celebration of 50 years of "Off The Wall" heritage, teeming with musical performances from artists like Grandmaster Flash and Dinosaur Jr, art exhibitions, and skate lessons, to name a few. The latter received most of my attention; I finally had a platform to live out my skater girl dreams and this time, I didn't care what people thought. I enlisted my roommate and close friend, Kara, to join along and document this journey.

We arrived at 950 Dupont St. and it smelled of dust and waffles (probably from all the waffle soles), and the sounds of crying from grumpy, groggy children echoed in the air. Aimee, our teacher, stood confidently on her board. She even had a coffee in her hand, and one point, was even eating a waffle on a stick while she taught us the basics: standing on the bolts, bending our knees, tic-tacking, and stopping. For the most part, I felt confident but, I knew that at some point I was gonna eat shit, and I did. I fell five times to be exact; the last fall was so bad I smashed my face on the concrete floor.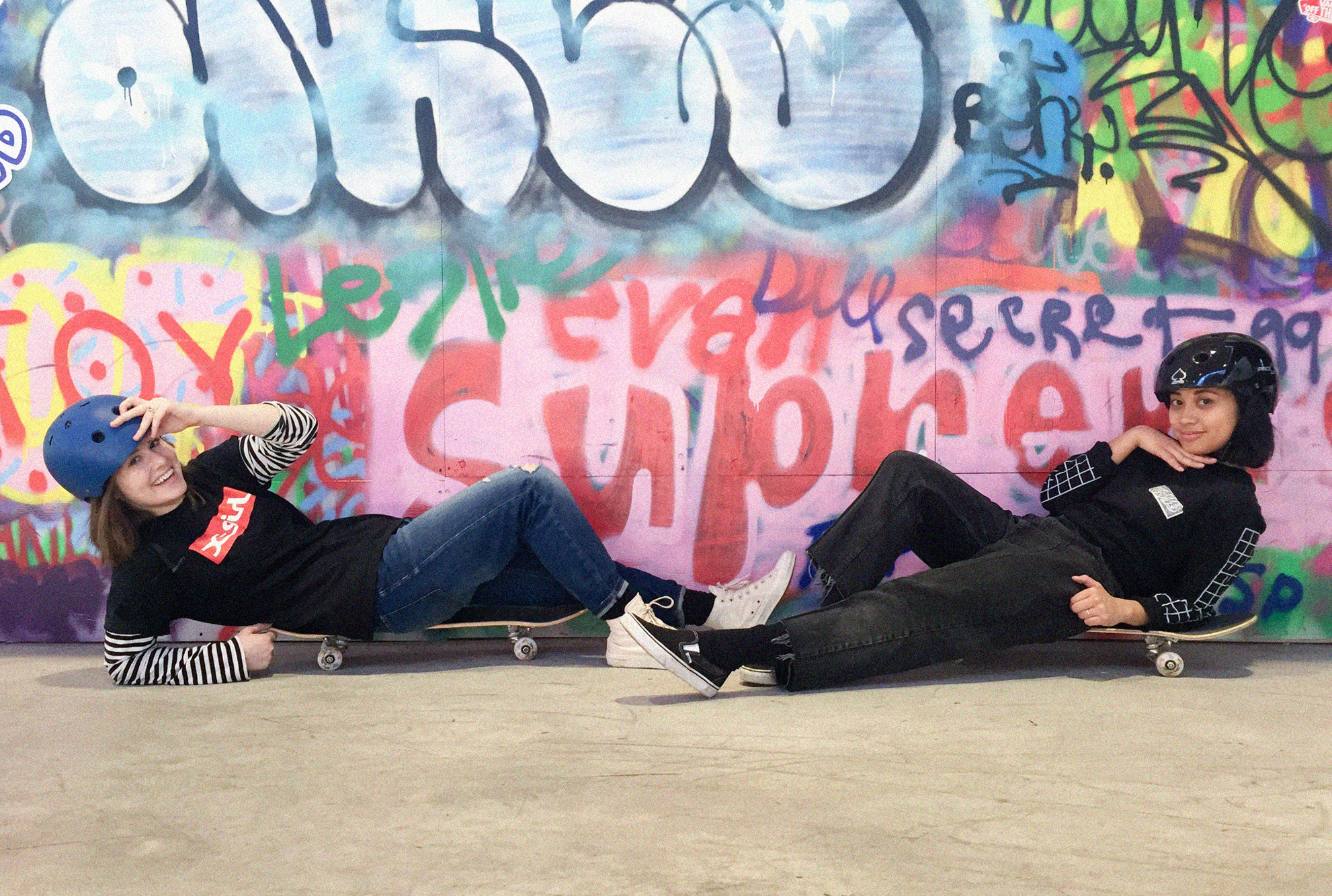 To my surprise the environment was not I expected — everyone was supportive, helpful, and encouraging. When I was younger I was afraid to go to the skate park in fear of looking stupid or getting made fun of. There was always a sense that I was unwelcome, I did not belong, it was not my place. Women are taught from a young age to never take up too much space; not to get in anyone's way. As we spoke to Aimee, she told us the same thing: she felt uncomfortable at skate parks until after she stopped caring – then she felt confident and began landing her tricks. Now that I am older, I have a similar mentality.
I am unafraid to look stupid or get made fun of because after all, it doesn't matter if it means I'm learning something new.
Overall, this experience was empowering and allowed me to learn more about myself. I spent the afternoon learning from a woman with other women. Skating (or any sport for that matter) teaches you about self-awareness; if you aren't confident about a trick or dwelling over your fall, you're going to prevent yourself from trying, from learning. You really have to just trust yourself but also, trust your limits.



Don't be afraid to do anything! Just live! The House of Vans (at 950 Dupont St.) is around until April 2nd. For more information, check out www.houseofvans.com