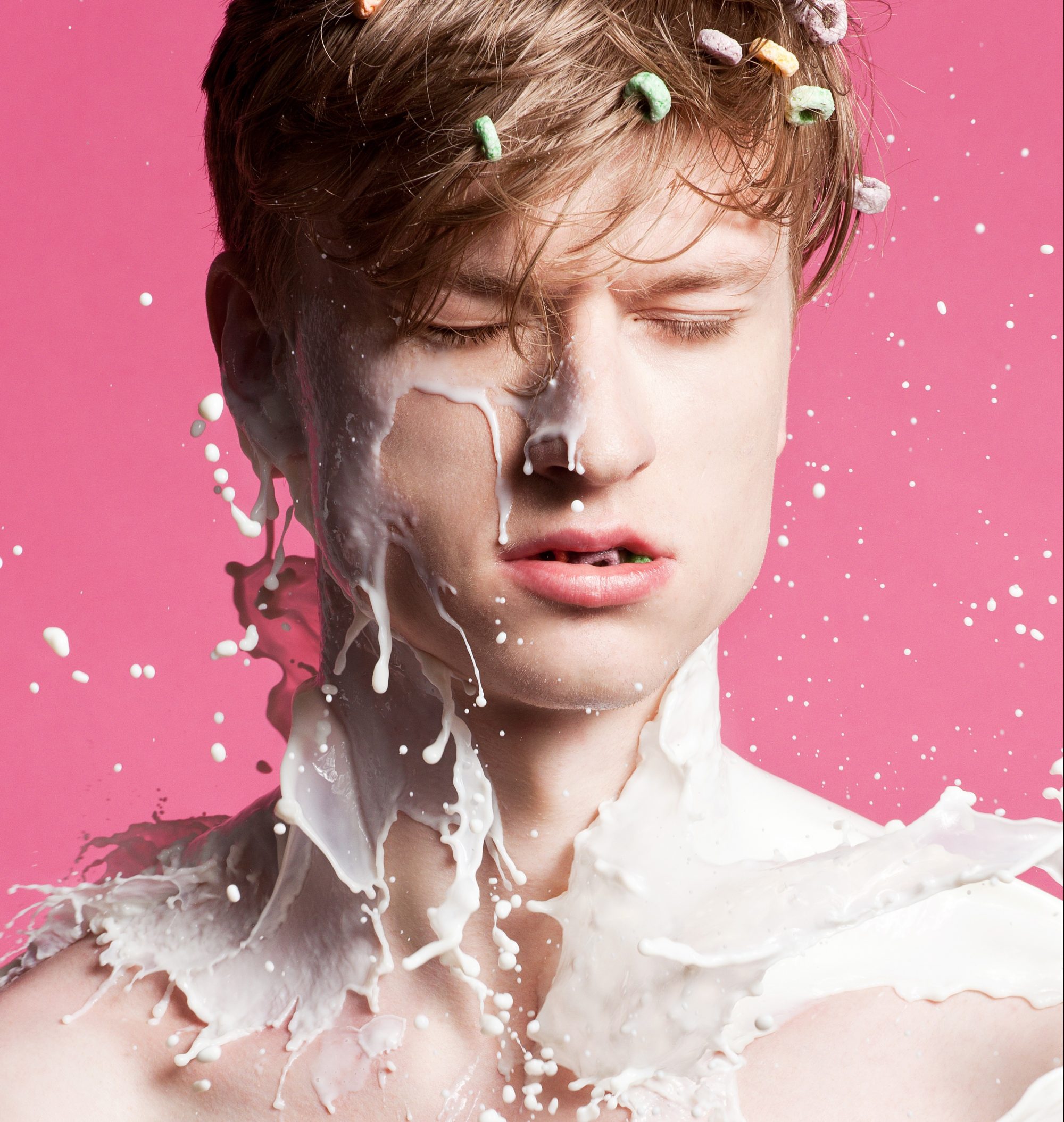 We attempt to subvert the male gaze and provide a pleasurable experience from the comforts of your own home; we also throw junk food at cute boys.
I want you to think about the last film that you watched (the last one I saw that is relevant to this topic is Jurassic World; I know), now think about the female characters in the film. How were they portrayed? Did they have an integral role in the film? Were their characters fully developed? Were they sexualized or objectified? Although the film and television industry is slowly changing (Bless you Viola Davis and Shonda Rhimes!), women are often used as a crutch for the male characters. For instance, there is a scene in Jurassic World where Bryce Dallas Howard's character ties her buttoned up blouse into a knot exposing her midriff, in order to signify that she is ready to fight (ugh)? This scene needlessly sexualized her and used her as a comic foil for Chris Pratt. Typical.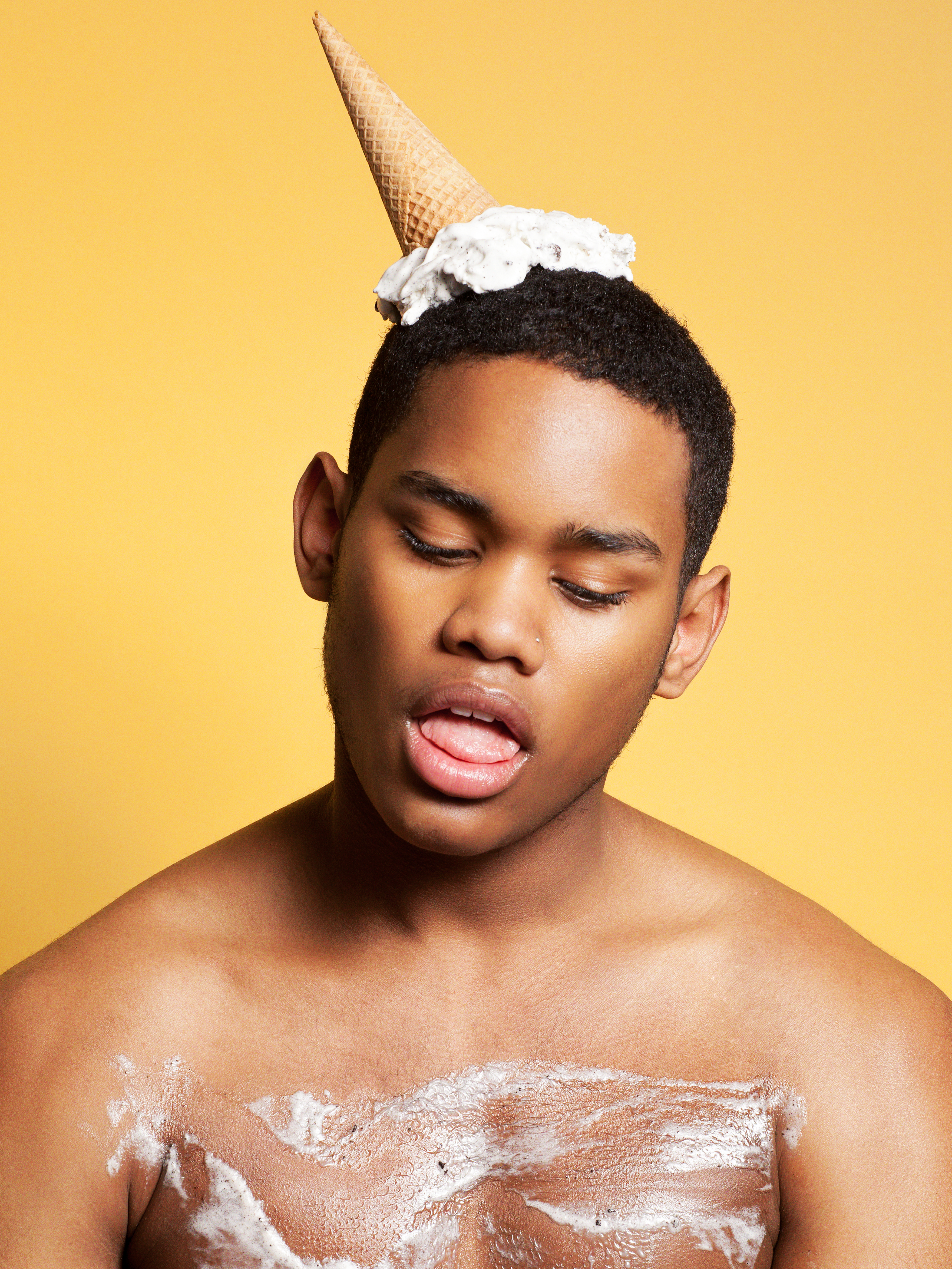 The term male gaze was first discussed in Laura Mulvey's "Visual Pleasure and Narrative Cinema (1975)", referring to the representation of female characters from a masculine perspective. In part, Mulvey describes scopophilia as one of the potential pleasures of cinema. This term, originally introduced by Freud, refers to the pleasure that is derived from watching or "taking other people as objects, subjecting them to a controlling and curious gaze" (Mulvey, 1975). We seek pleasure through consuming and viewing visual representation just think about how a heart-wrenching or erotic scene evokes such a visceral, physiological response. In this way, our consumption of film provides us with a private, pleasurable, and voyeuristic experience.
Traditional film is deeply embedded with patriarchal language (along with most aspects of life), where women appear insignificant in comparison to male characters. Women are only viewed as passive, erotic, and sexual objects; they are used as a medium to glorify the male ego, as well as a tool used by men to achieve success. By structuring the viewer's perspective to identify with the male protagonist, the male character is impenetrable to objectification (Mulvey, 1975). There is a clear power disparity that extends beyond the film screen.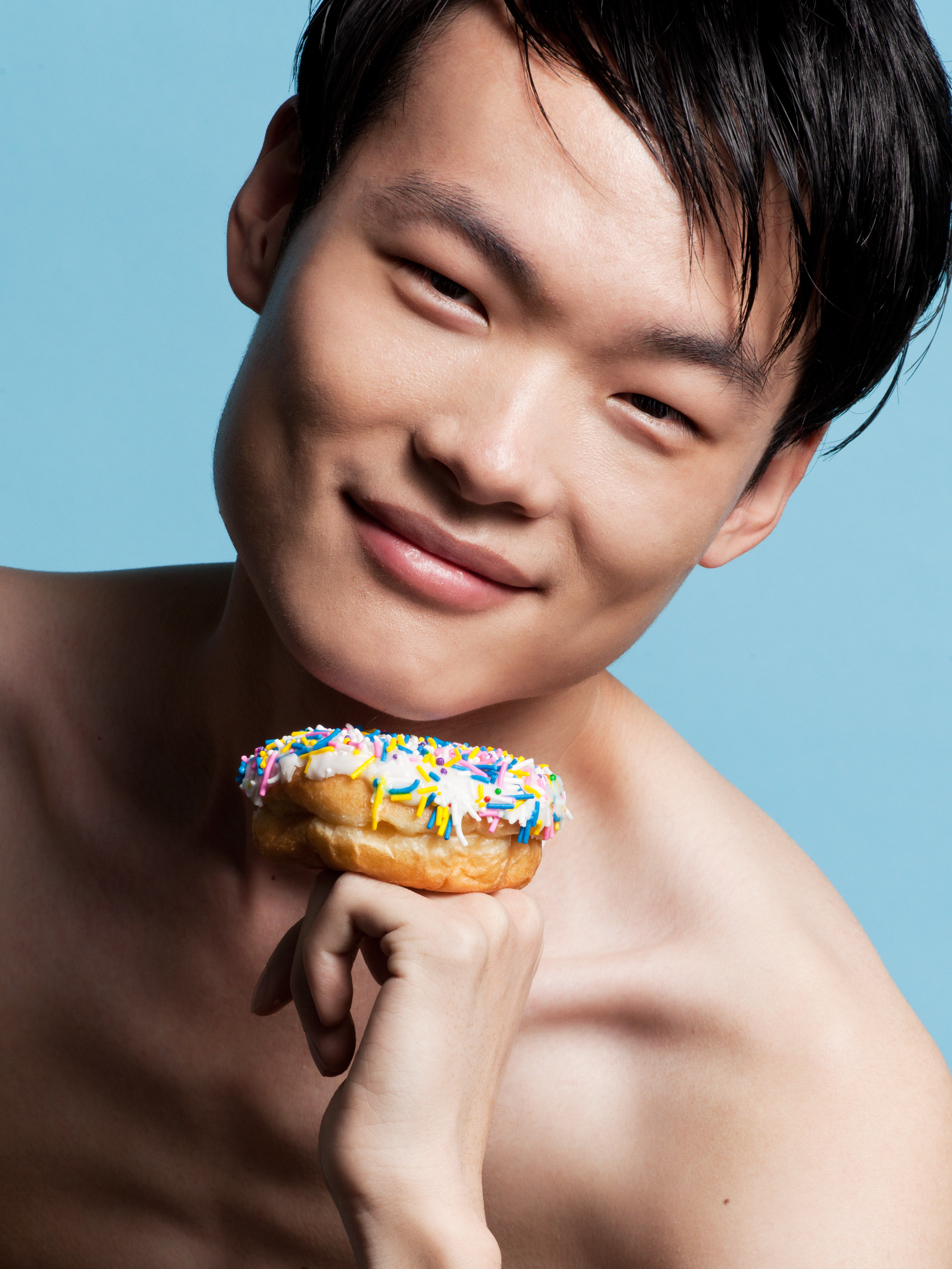 In contrast to Mulvey's male gaze, Food Fight provides a voyeuristic experience for the female. The goal of the video is to showcase eroticism, masculinity, and vulnerability from the perspective of a (straight cis) woman. I was first inspired to shoot Food Fight through Phil Ferguson or @ChiliPhilly's Instagram. Ferguson's feed is composed of comical self-portraits exhibiting crocheted hats in the form of food items. Instead of quirky headpieces and stoic poses, I opted for real junk food (my personal favourites) thrown haphazardly at male models, juxtaposed against bright backdrops.
Food Fight aims to provide the viewer with an experience. From the comfort of your own home, you are able to feed your curiosity, experience short-lived pleasure, and focus attention on the human form (Mulvey, 1975). The male models used in this project are passive, beautiful, and vulnerable. By creating a situation where I, a woman, am in control, I can begin to change the discourse of the patriarchy we are so used to seeing. I hope you enjoy!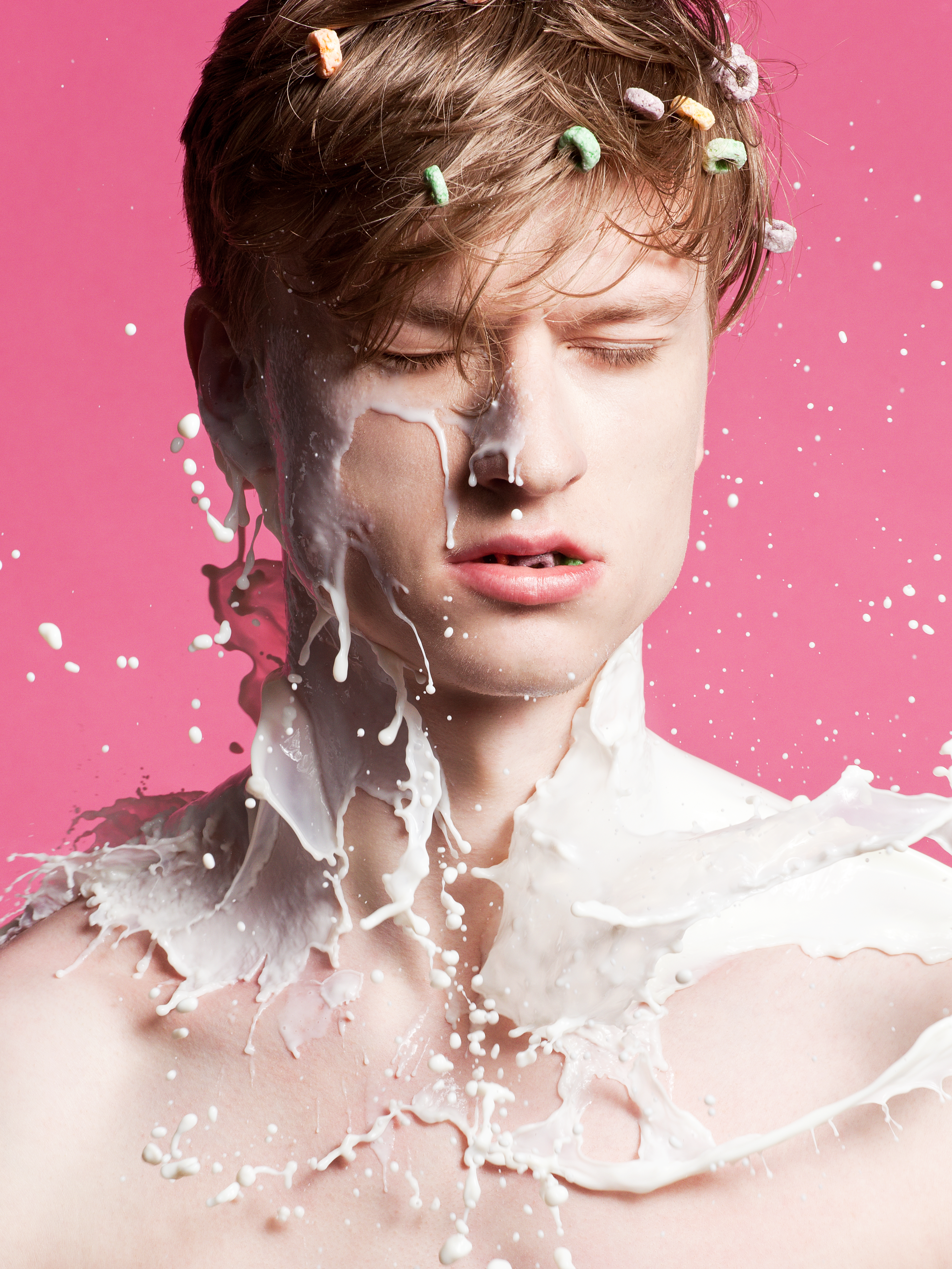 Director/Editor: Krizia Victoria
Music: Homeshake – Doo Dah
Models: Will Kitchens, Liam Pierre, Franky Fang, Jonathon Shamar, and Andrew Rosiek
Title Design: Maegan Fidelino
Hair and Makeup: Caroline Levin
Production Assistants: Bianca Scarlato and Olivia Genovese
Models from Spot6 Management and Elite Model Management
Special Thanks to Danielle Roche and Bianca Venerayan
Photos by Lawrence Cortez
Watch the video:
Works Cited
Mulvey, Laura."Visual Pleasure and Narrative Cinema. Screen 16, no. 4 (1975): 6 " 18.