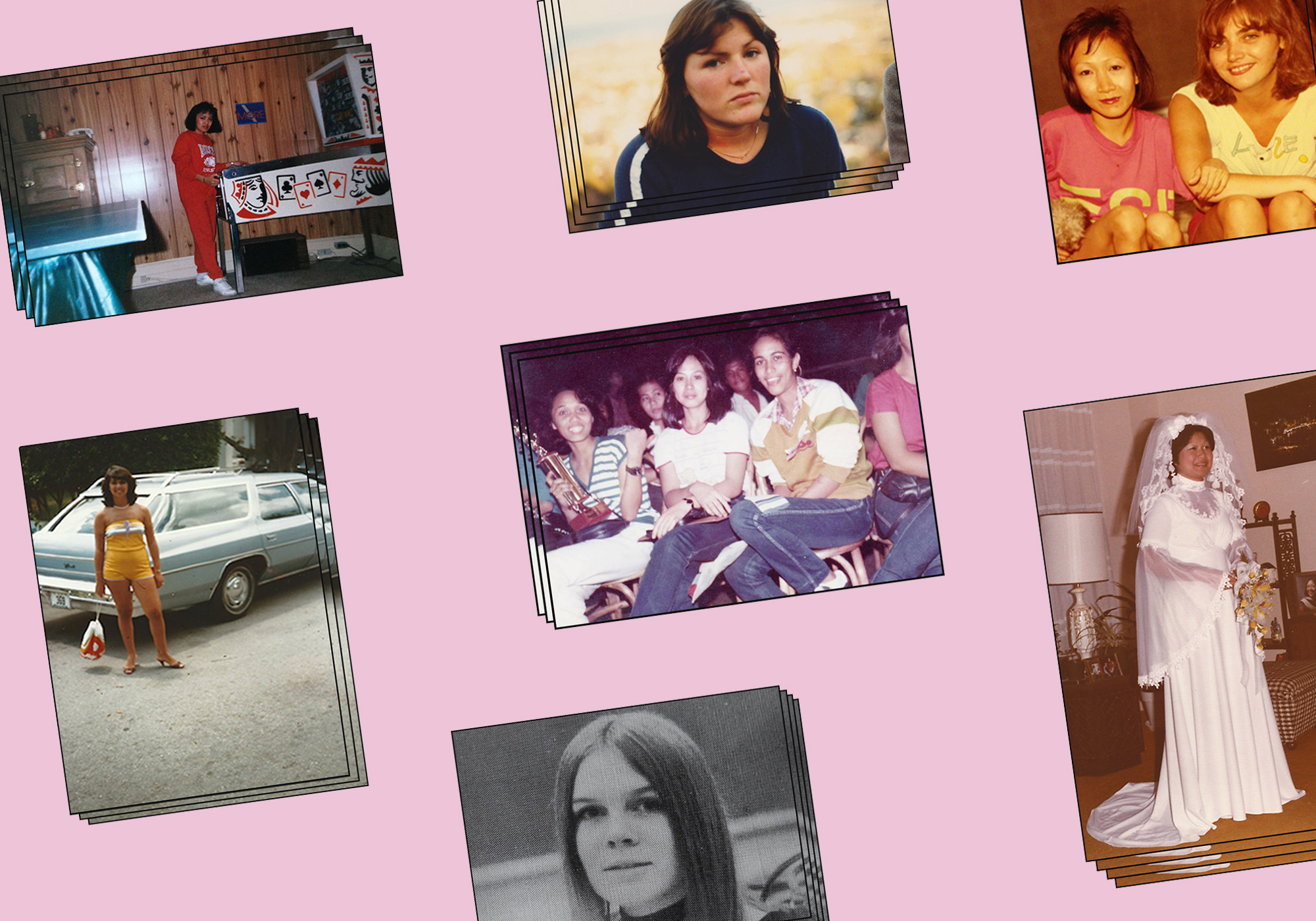 "I'm not like a regular mom, I'm a cool mom!" We celebrate Mother's Day by revisiting old photos of our moms from their youth.
I stumbled upon a folder of "OLD PIX" during my monthly hard-drive cleanse. I am pretty ruthless when it comes to deleting stuff (partly because of my anxiety and embarrassment of my past) but I felt compelled to reminisce about the good ole days. I found old screenshots of Skype conversations with long distance friends, pictures of old lovers, and finally, scanned film photos of my mom when she was my age.
We look so scarily alike — from iterations of dress to hair and features — and in the photos, she exudes the sassiness I know and love (and also inherited). It is weird to see my mom in this way. Sometimes it is easy to forget that moms were once our age — navigating awkwardly through life, exploring their sexuality, and finding their identity. In light of Mother's Day, we want to appreciate and showcase a side of mothers that is often forgotten, their youth.
Tess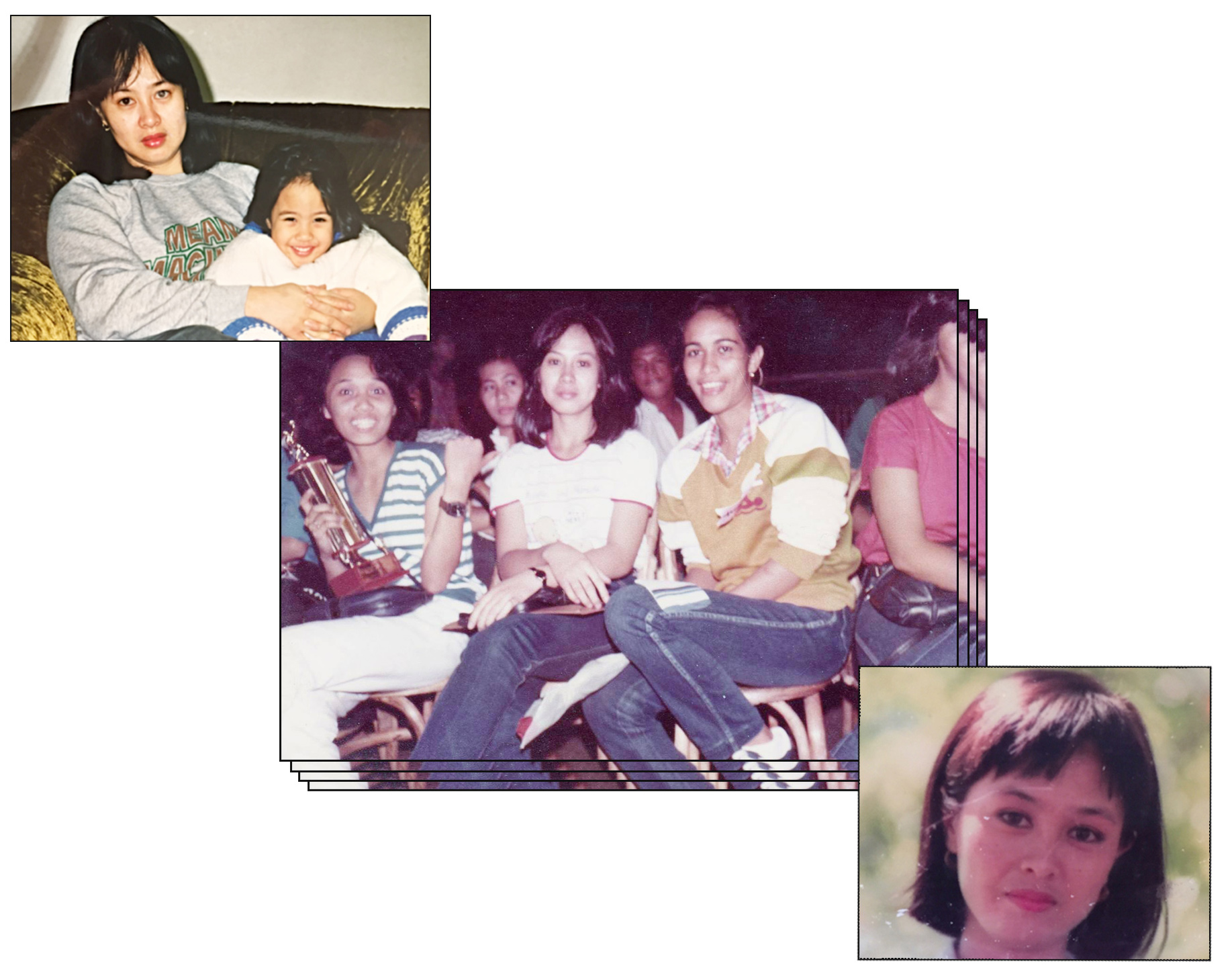 When I asked my mom to describe herself in these photos, I received disjointed and intermittent text messages (I also 'inherited' my texting skills from my mom) about her 20's in Manila. The centre photo was taken at her university's awards ceremony for volleyball. She was around 20 years old and had been playing volleyball competitively since high school as a spiker.
"Being a volleyball player was really difficult because training was so strict — I missed a lot of school, attended practices religiously, and lived on campus. But at this time, all I wanted to be was an actress."
When I read that last part, I cried at the coffee shop I was working at because instead of pursuing her dreams, she decided to have a family and move to Canada. She is one of the most important figures in my life, and she has literally sacrificed everything to get me to where I am now (sorry for being a brat when I was younger). I am extremely thankful for everything she's done for me! She's a goddess!!! Love you!
Karen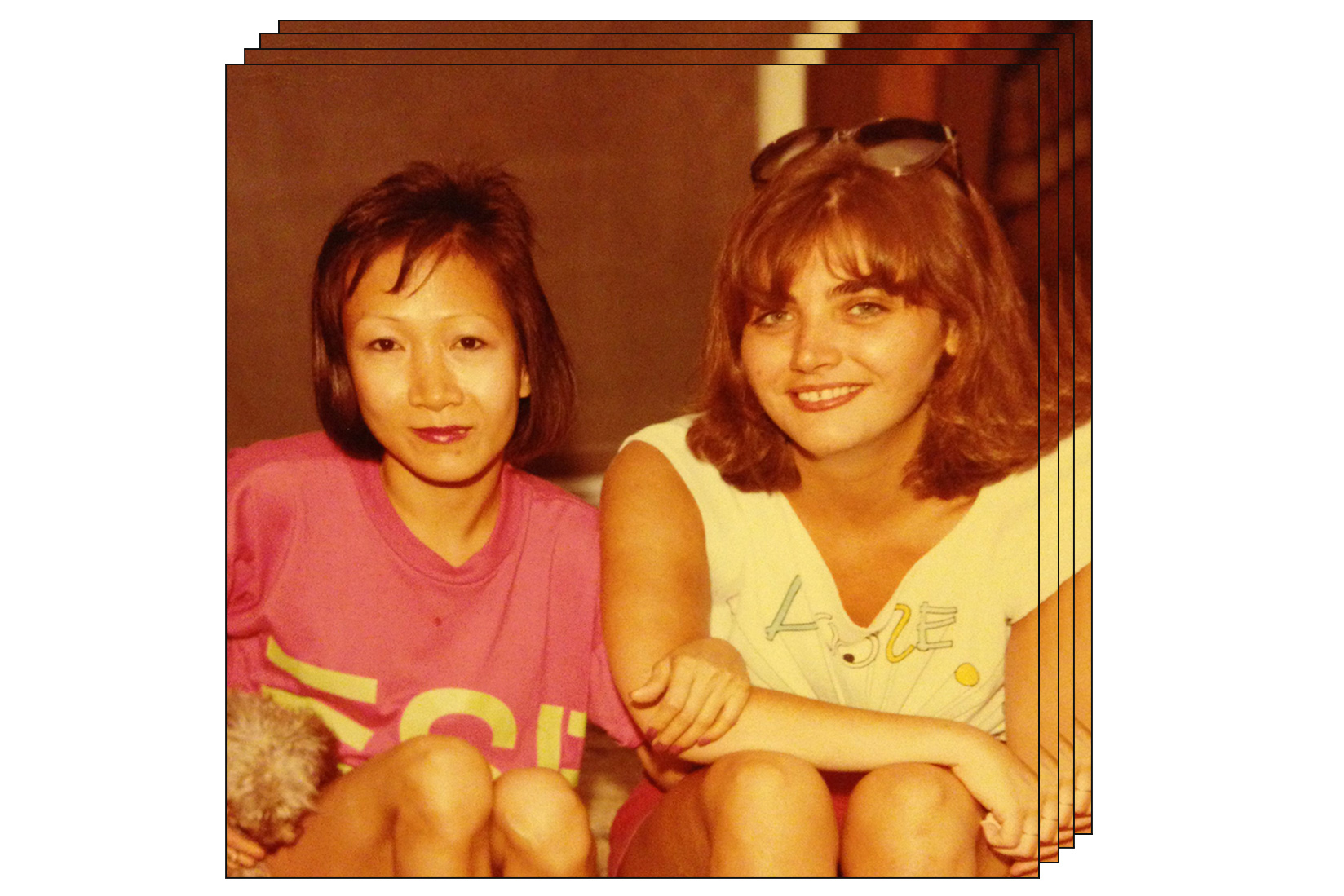 Sitting on the right is my mom, next to my aunt, at a family friend's house for a party. Every time I see this picture of her, I'm reminded of Brooke Shields. I asked her what she was like at this age and she sent me a lovely, butchered text because that's how moms text. She told me that she worked a lot, partied a lot, and was depressed; she was bright and wanted to go to F.I.T., but school wasn't in the cards for her. This is my favorite picture of my mom ever, and now that I look at it, we have the exact same haircut and style, but she looks a lot better fresh-faced than I do. When she told me what she was like at this age, I almost wanted to cry because of how similar we are. (My dream school was F.I.T. for at least ten years of my life, and I just found out that my mom wanted to go there).
I have a lot of appreciation for my mom because of how strong and independent she is, how unbelievably chill and accepting she is, and how brilliant and artistic she is. Not to mention, she gave me her lovely trait of laughing at literally everything. It makes living a lot easier when you have such a kind person to look up to and depend on, and this is especially true when you can also make weird hand movements to this person and call them "homie" even though they hate it.
Brenda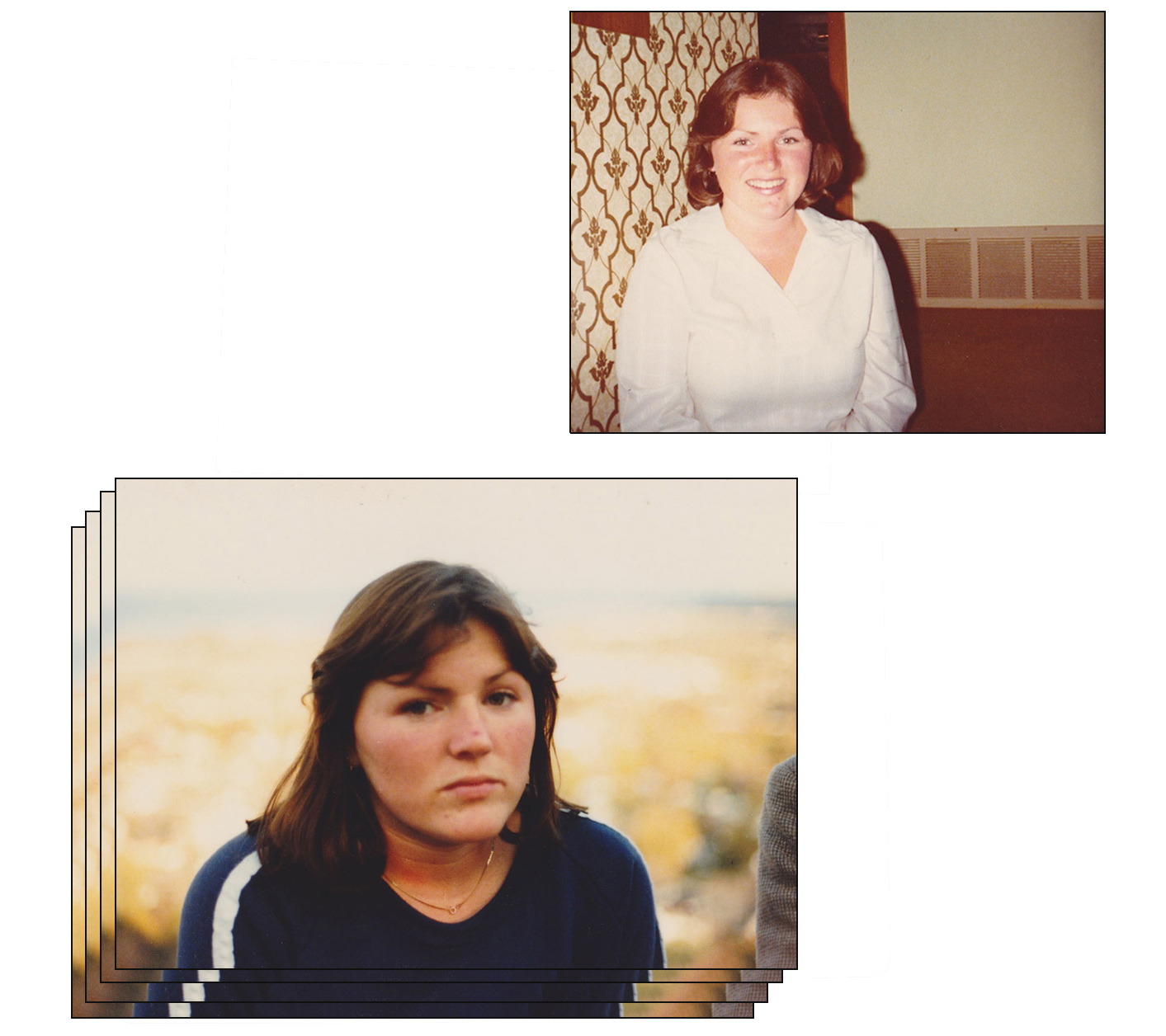 I'm very close to my mom. She is 23 in these photos and was working full-time in Children's Services for the Halton Regional Government. She said that her hopes and dreams were to meet someone and fall madly in love and make the babies she always wanted. "The madly in love part was very important to [her]." She was also motivated by money so that she could take lots of vacations and the "experiences it could provide for [her] children."
I've grown up with her always telling me how much she wished for me, which I try not to take for granted. I'm really lucky to have a mom that makes me feel so loved. A lot of the time I feel like the adult and she's the care free one being like just do it!! I'm like no lets be responsible!
Didia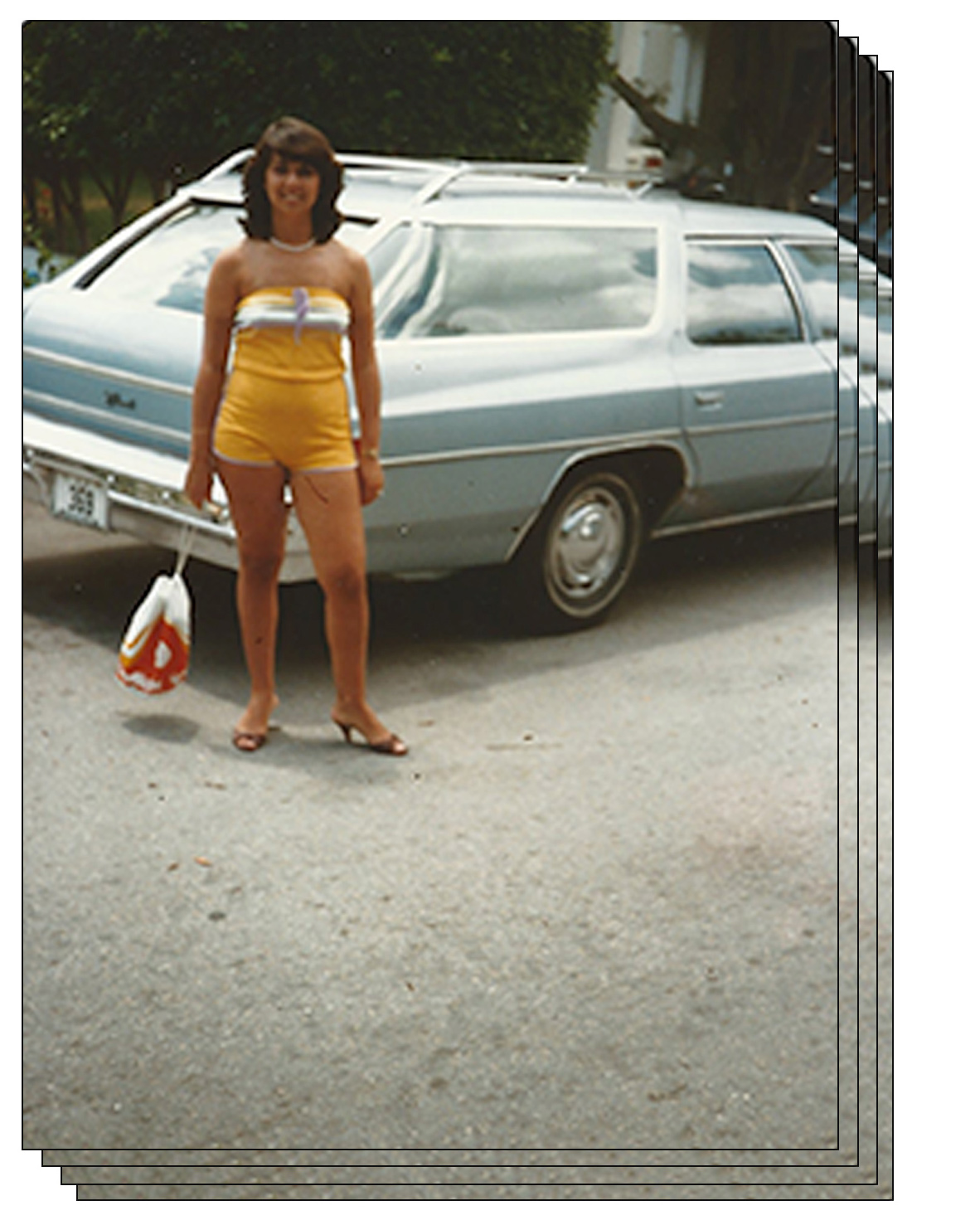 My mom is my #1 lady. She's the Michael Jordan of Moms. She's 19 years old in this pic and when I asked her about it she said, "[it] was taken in 1981 in the Bahamas. I remember we would take our bikes out to grab something to eat. I have no idea why I am wearing heels though. I definitely do not have that romper anymore." She's literally the coolest.
Rosanna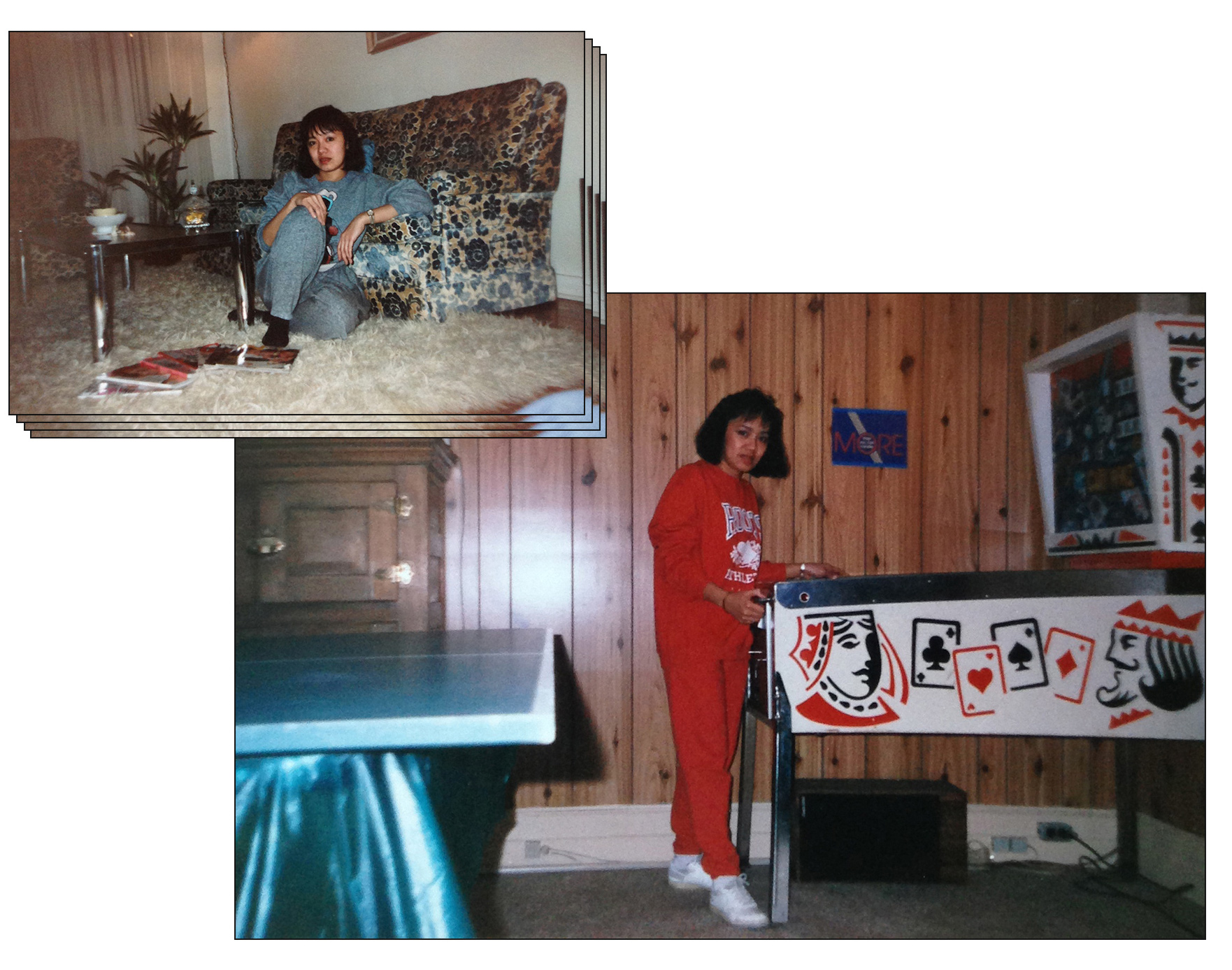 When I asked my mom about her life in these photos, she replied, "I'm single in my early 30s, working in Canada as a nanny. Making a living in the Philippines, my home country, was hard and I wasn't tied down by anyone, so I thought 'why not?' I spent most of my young adult life caring for someone else's children — one toddler and one infant who grew up to be lovely. Regrettably, I haven't heard from them in years.
I'd never felt a rush to marry, but once I met my husband we tied the knot almost immediately. I gave birth to a boy and a girl, barely a year apart — just like the ones I'd cared for. Their father worked overseas, so I raised them by myself for the first few years. To put it mildly, it was challenging, but I didn't care. I finally had little ones of my own." My mother and I see the world very differently but I wouldn't be the person I am today if it wasn't for her! I love you, Mom!
Patricia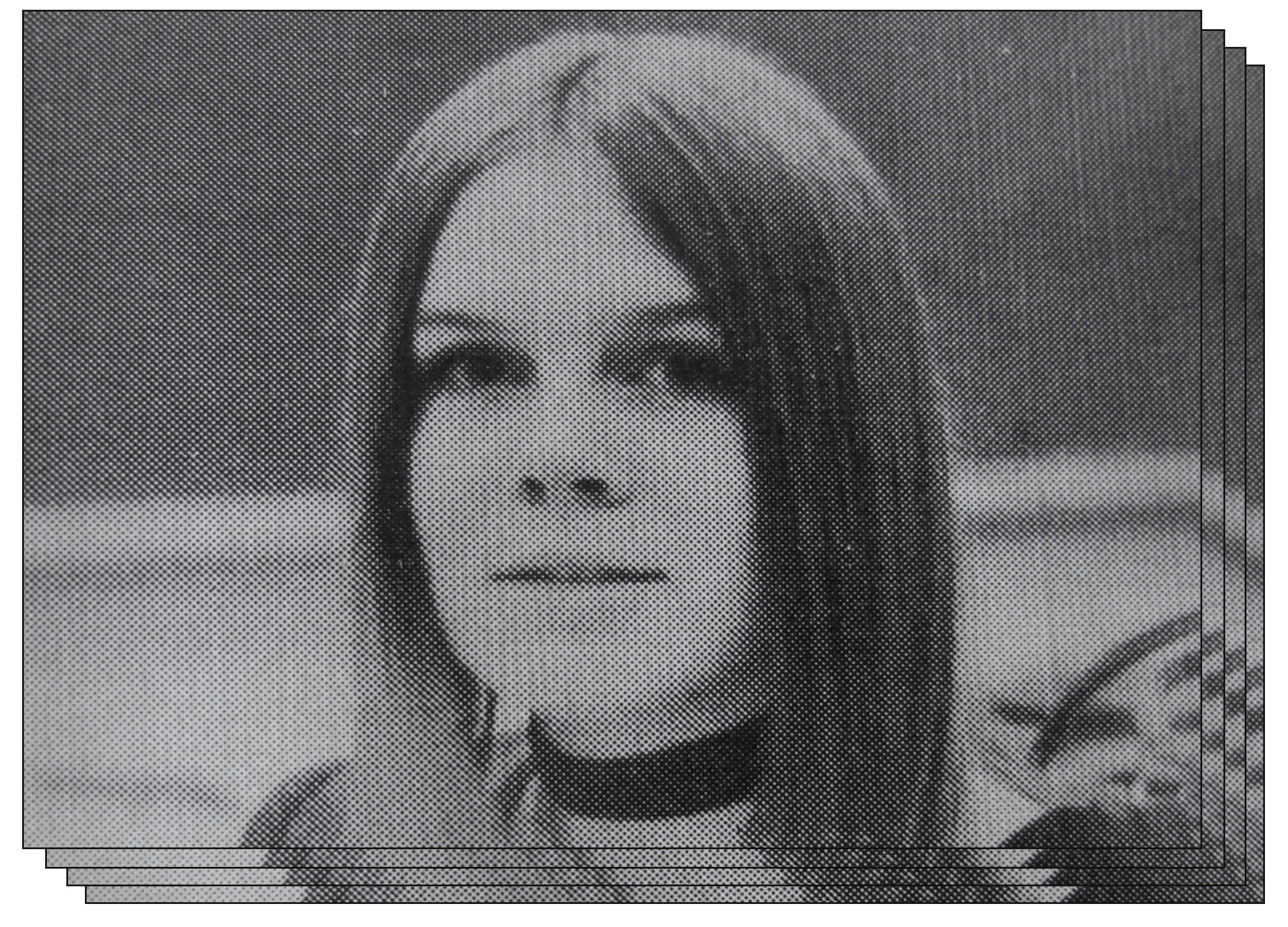 My mother is 16 years old in this photo, and I nearly fainted with delight when she showed it to me. I mean…look at that choker? Girl knew what was up! She was dressed up because she had an orchestra performance later in the day (she played violin). When she was 16 she had a boyfriend who was 3 years older and that all she thought about was boys – her man, Robert Redford, and her history teacher (the apple doesn't fall from the tree!). Despite being a self-proclaimed "bad student", she loved school especially writing and poetry. Her youthful creativity has, if anything, increased over the years. Last year she wrote a haiku a day, became a master at felting, and recently picked up Sashiko mending.
My mama knows absolutely everything there is to know about me — my deepest, darkest mistakes, my truest hopes and dreams, and how to make me feel better even when I'm hyperventilating with pain or panic — I love her dearly and am so incredibly grateful for her unconditional love, support, positive outlook, good humour, and soup! She may not think my Tinder profile picture will attract me a man (she may be right), but she loves me all the same!
Joy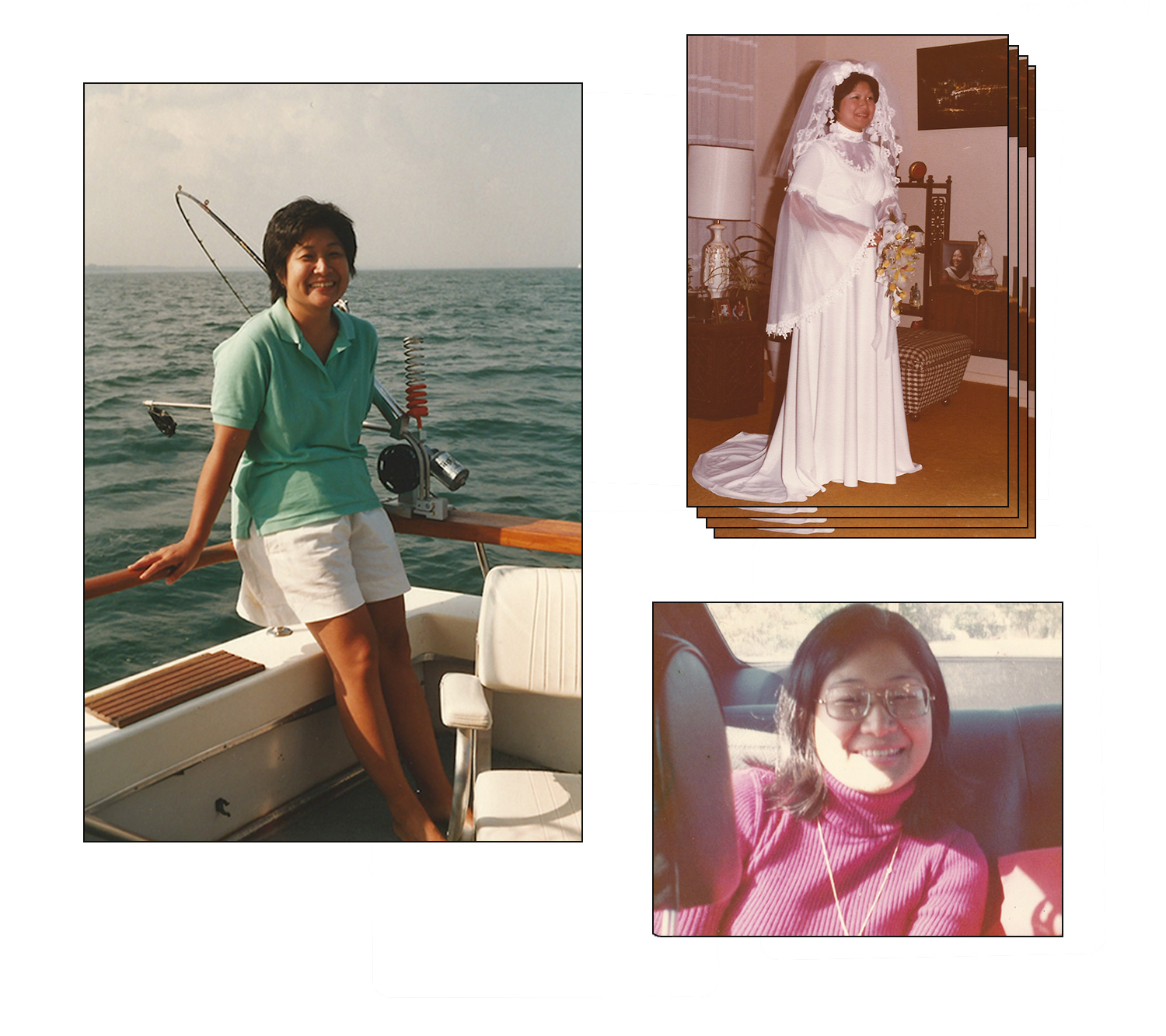 My mom handed me a nondescript envelope of pictures over dinner, but quickly scolded me when I tried to take a peep. "I'm embarrassed!" she claimed, urging me to look at the contents in private. When I finally did, I was pleased to see a collection of snaps – some weathered with age (sorry mom) – of Joy smiling back at me. If there's one thing I've always noticed about my mom, it's her smile!! She's ages 19, 23, and 30 in these photos.
I'm an only child and I'm adopted. While I was coddled growing up, my childhood was certainly culturally diverse. My mother is Jamaican Chinese – her family of 7 other brothers and sisters were born in Jamaica – but she moved to Boston for a couple of years for school. Ultimately, she ended up in London, Ontario where she met my dad, and they moved to Toronto together to buy a house / raise me!! My mom inspires me daily. She listens to my problems, consoles me, worries about me enough to compensate for my carelessness, and while she will always disagree, I think she's the coolest mom.
Happy Mother's Day!