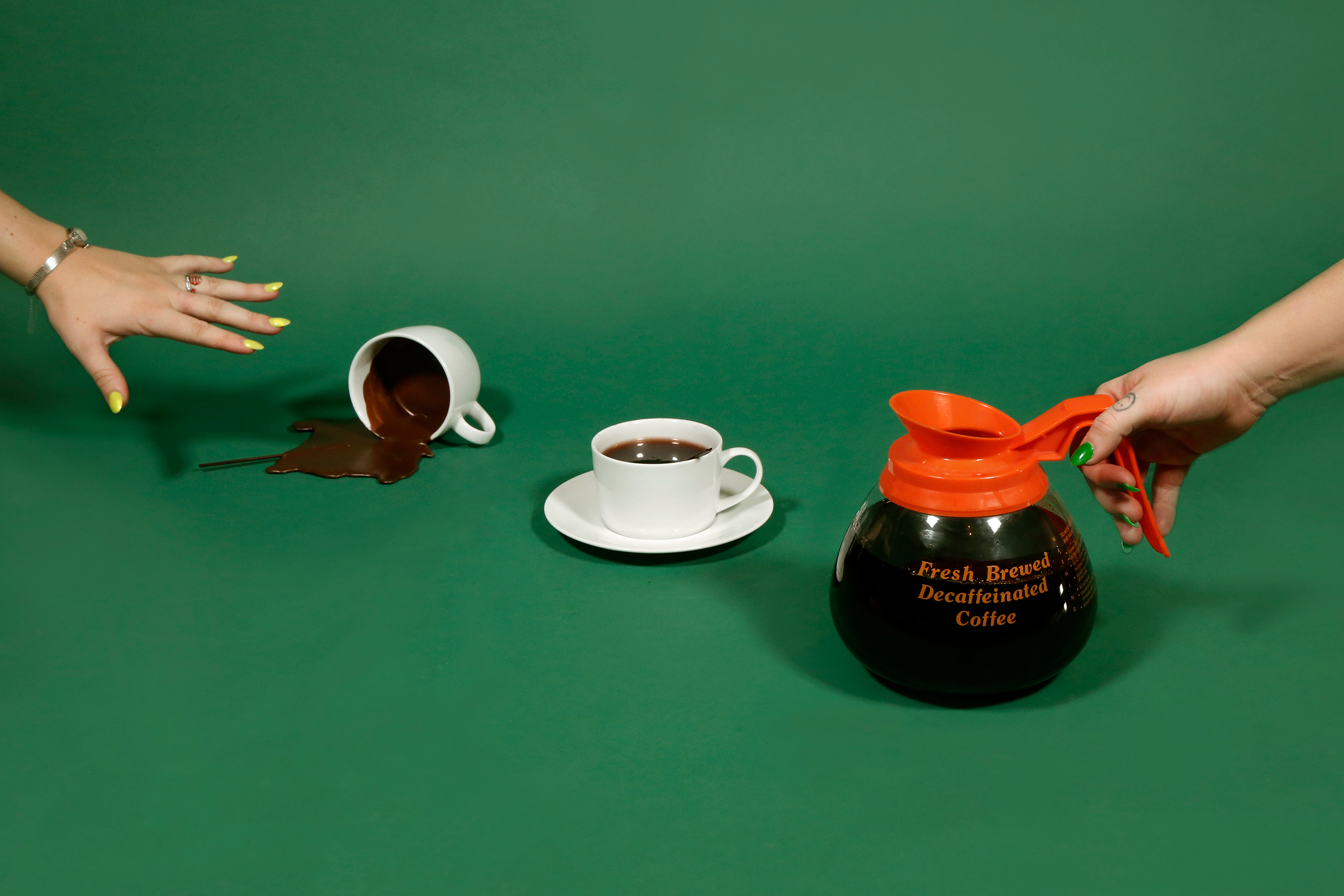 The only thing I love more than food is fake food.
For the release party of the 3rd issue of Ephemera Magazine: The Food Issue I wanted to have some fun with food.

I have always been intrigued by food styling. How does it look so perfect?… it looks so real…HOW? Despite what you might think I couldn't find much guidance on the internet, so the experimentation began. After many inquires throughout the event – and since, I've decided to share an itty bit of what I've learned about making fake food.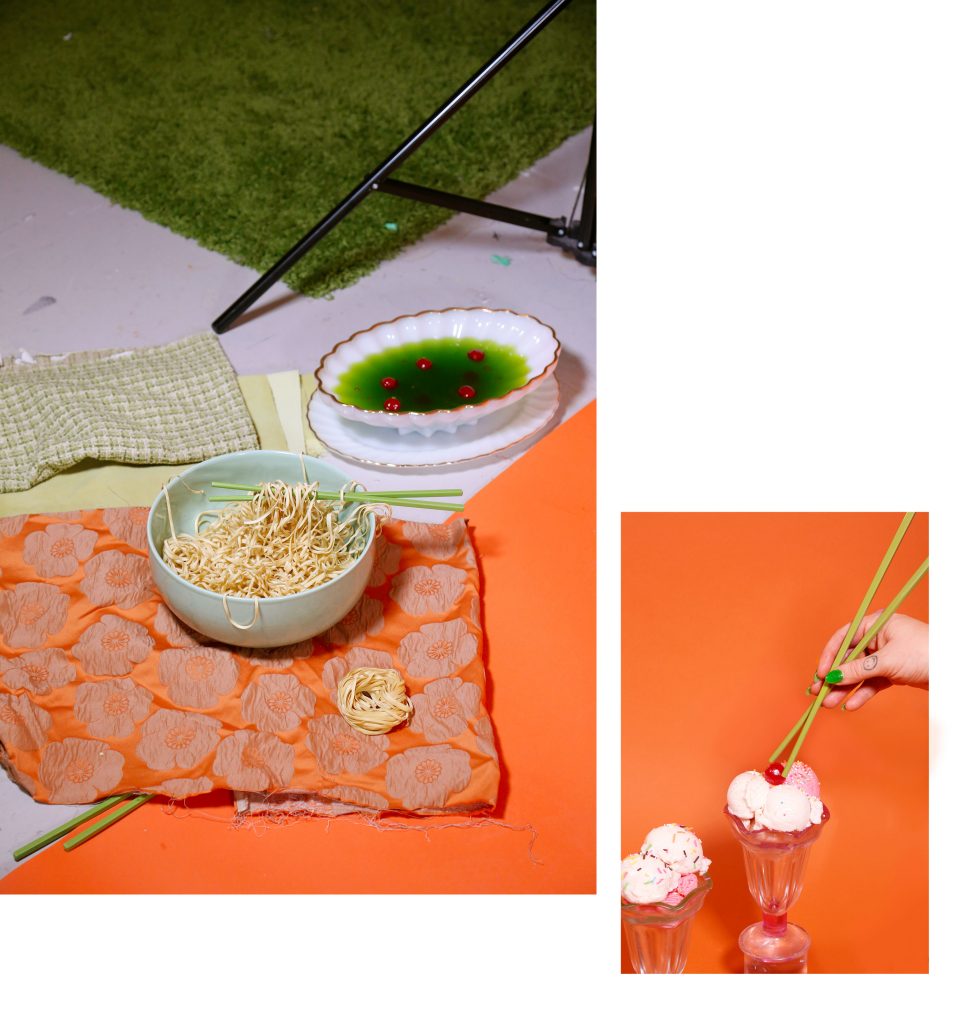 1. Ice cream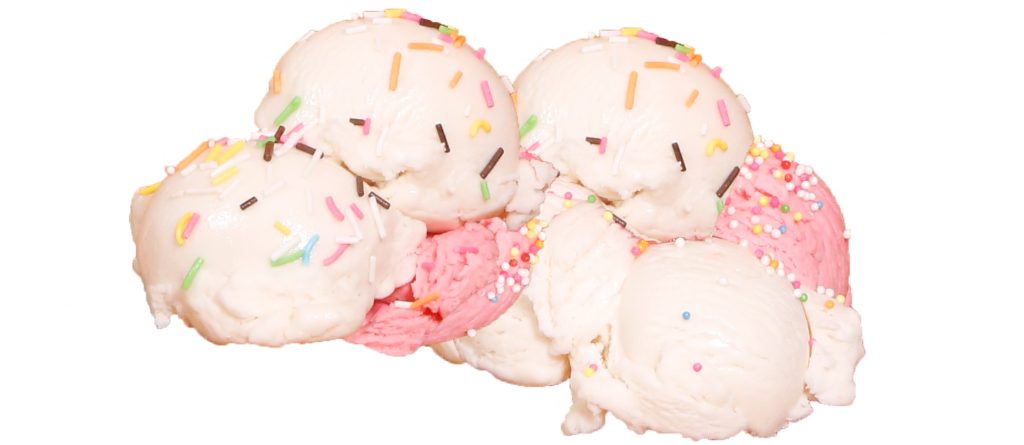 Okay so let's start with the crowd favourite. Ice cream is a cute but unpractical prop – until now baby. These ice cream sundaes I made have been sitting in our studio now for over a month and still look good enough to eat :p

You'll need:
1 lb Powdered Sugar
1/2 Corn syrup
1/2 Shortening
Mix the corn syrup and shortening then gradually add in the powdered sugar. Knead it together for what will seem like an impossibly long time. Keep kneading and kneading in more sugar until it is mold-able but it's not sticky. Knead knead knead and knead some more.

Once it's a good texture pat it down and take an ice cream scoop** and scoop into the mixture so that you get that very realistic scoop of ice cream. The more ridges the better! Once I had the perfect looking scoops – honestly took me 10 trys, I then sprayed them with spray adhesive and sprinkled on some sprinkles for xtra effect.
2. Cake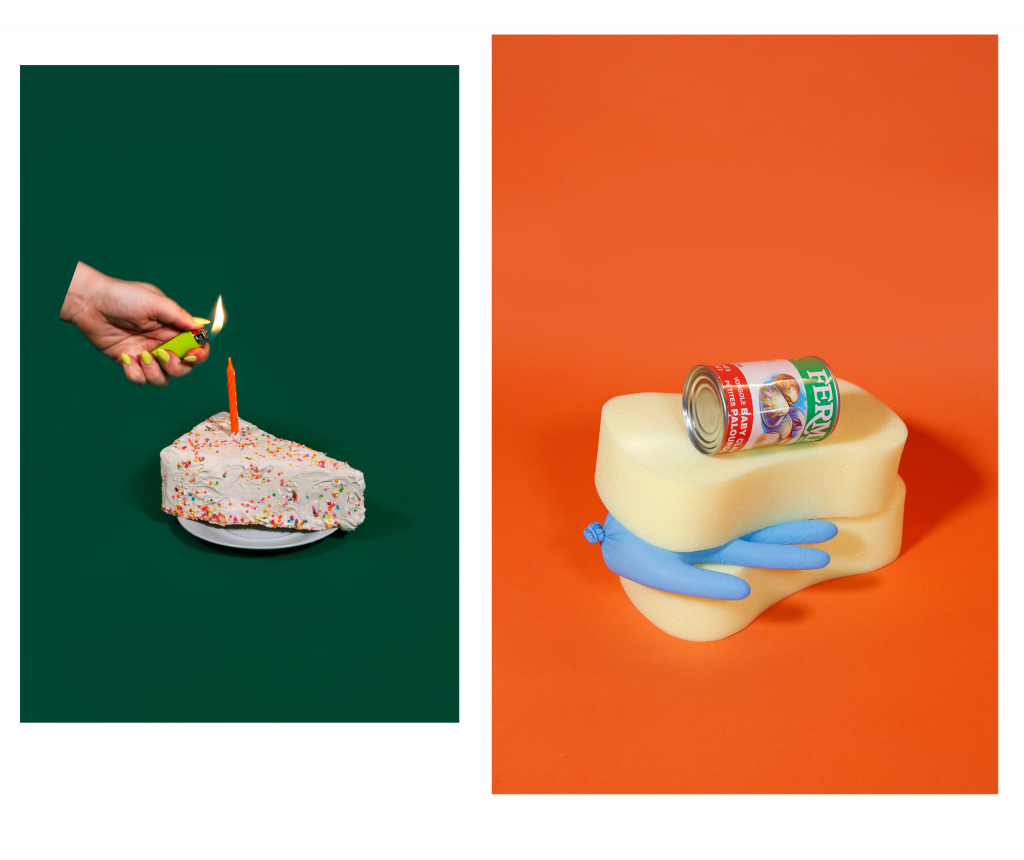 This one is my fav cause it's so easy. Sponge makes the perfect cake base!

You'll need:
Large washing sponge
Latex caulking
Sharp* serrated knife
Sprinkles

I planned on doing it as an open face cake with an icing middle but I had a janky knife so I decided it was best to cover the edges lol. All ya do is cut the sponge into a triangle shape then use caulking to create the icing, using a knife to spread around and make the perfect icing texture. Again I added some sprinkles while the caulking was still wet. The caulking becomes hard and rubbery once dry.
3. Liquids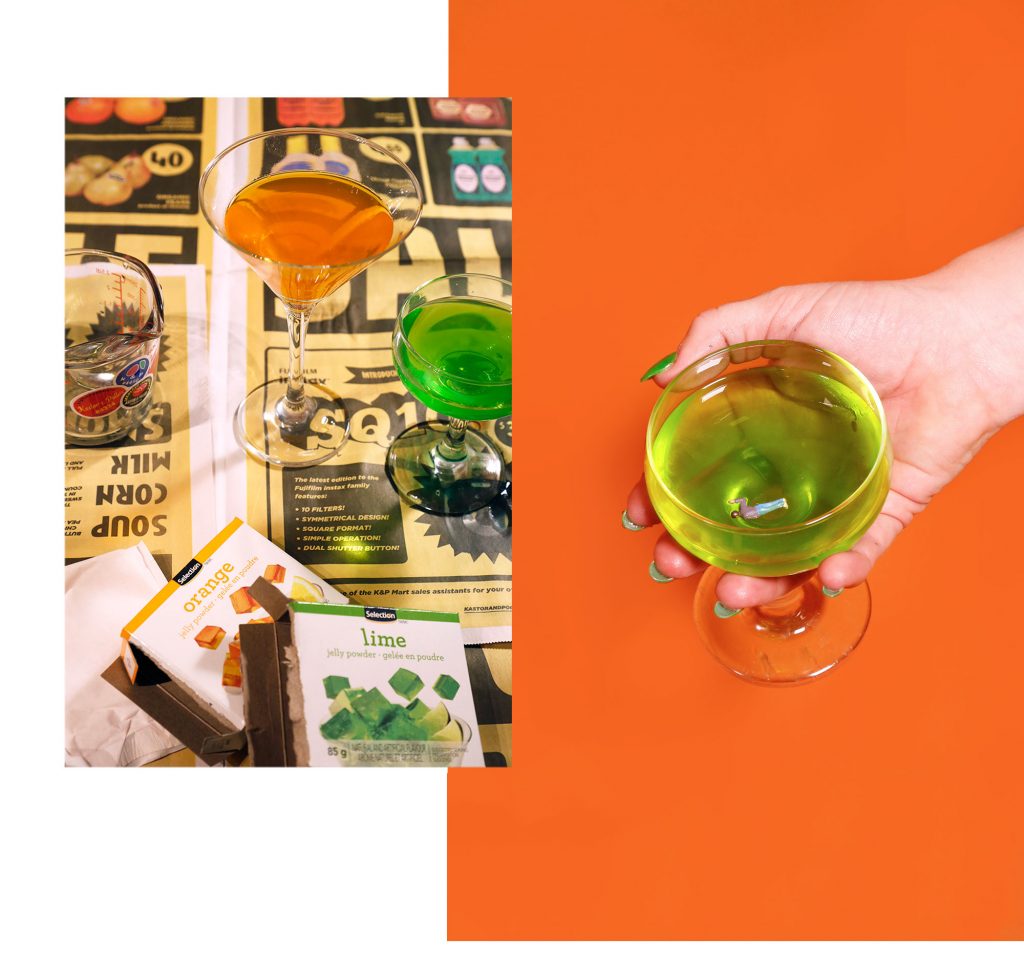 I've found the easiest way to make liquids is jello! I was worried about it getting hot in the event space and it melting and making a mess but it honestly wasn't an issue.

You'll need:
Jello
Glue Sticks
Parchment paper
Heat gun
Gloves
Spray paint

I wanted to work with resin but I still haven't worked up the courage. For the coffee spill I took a bunch of glue sticks and place them on parchment paper and used a heat gun to melt them together, molding them along the way into a spill shape. Once I was happy with the shape I spray painted it brown. For the pot of coffee I mixed red, blue and orange jello mix together to get the brown. EASY!

Bon apple tea!